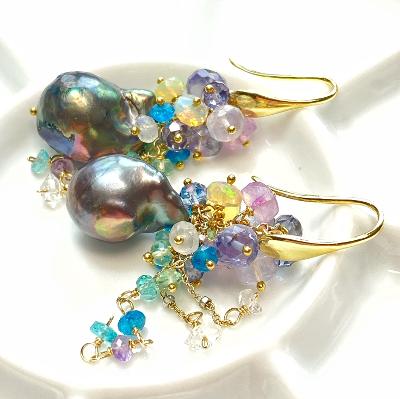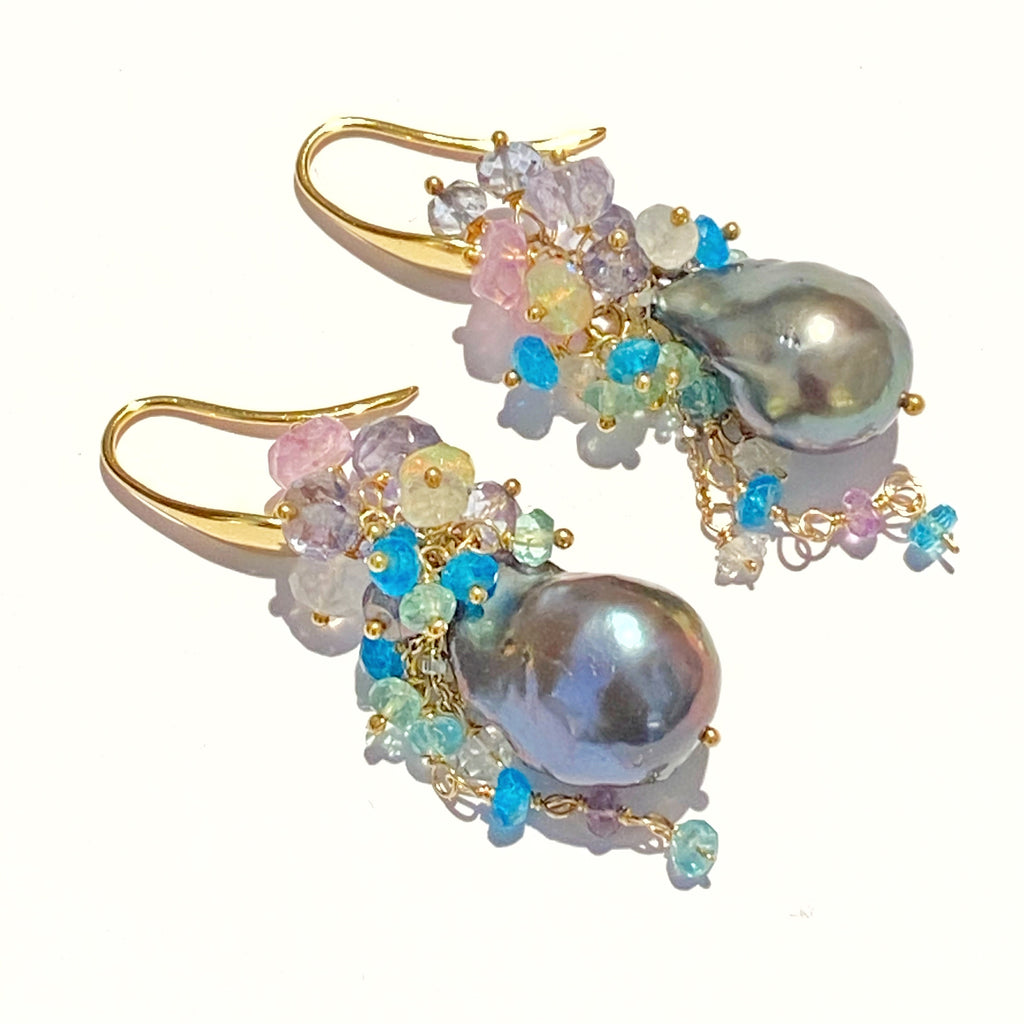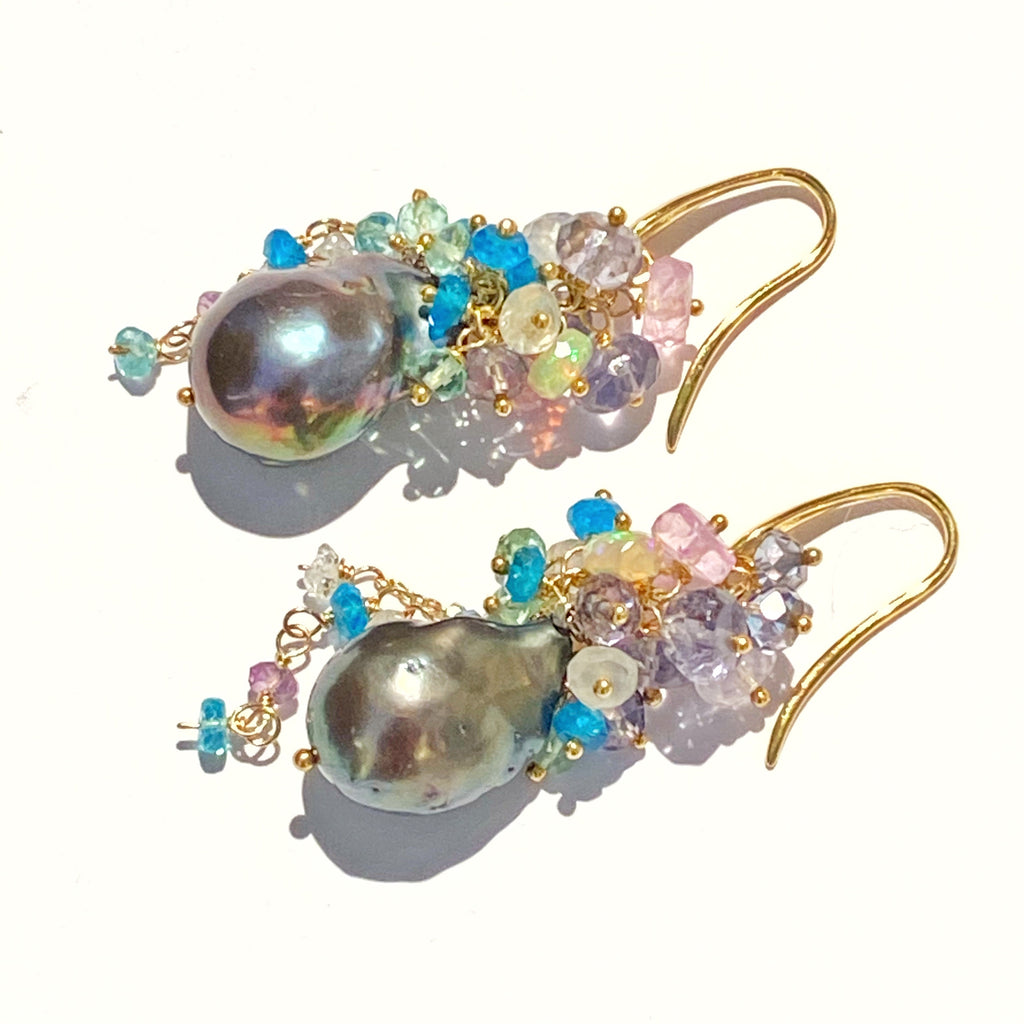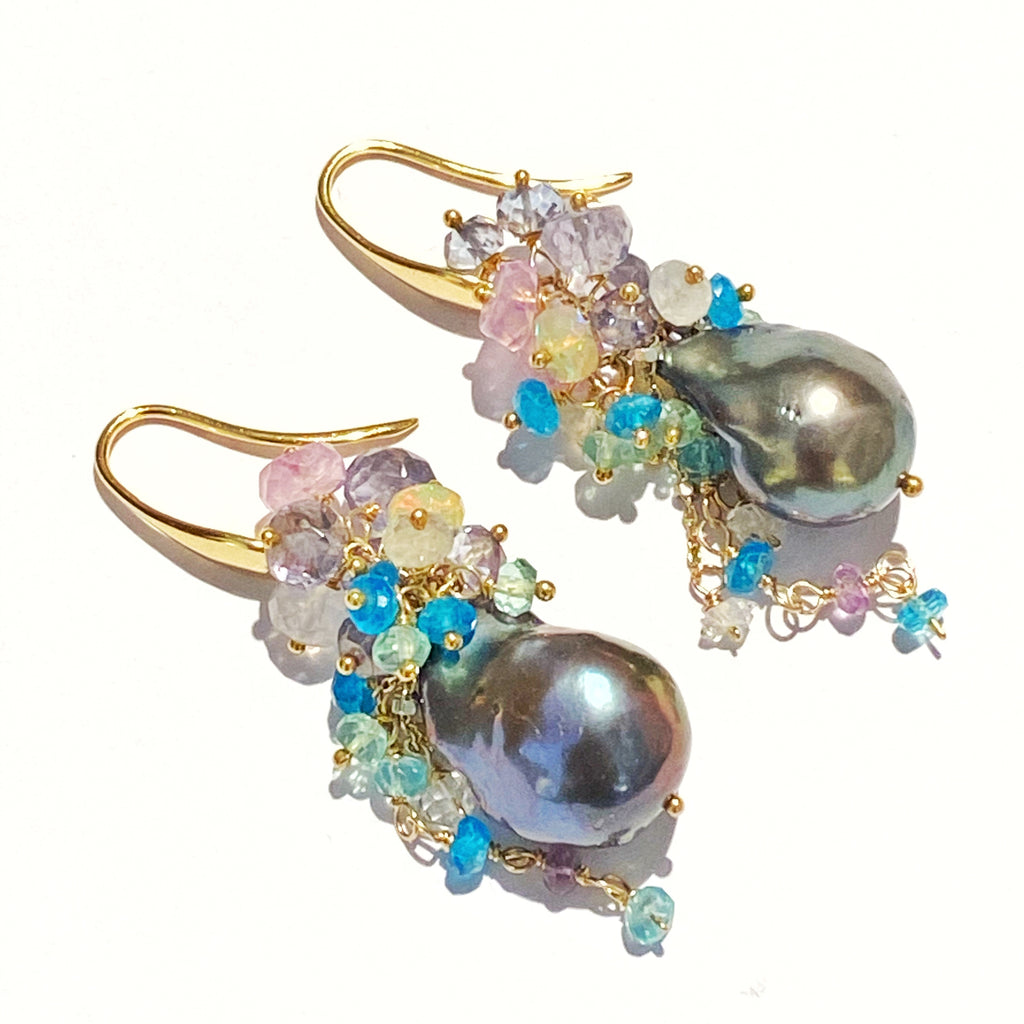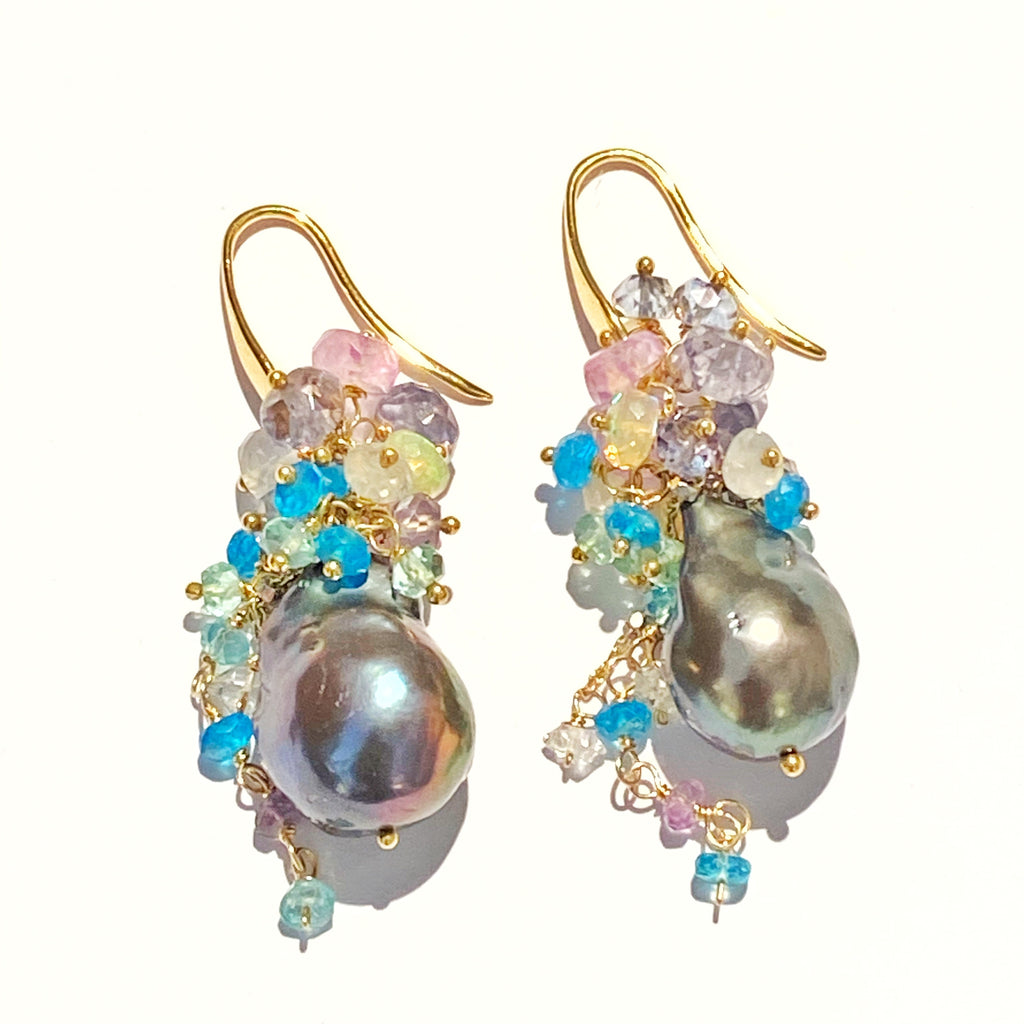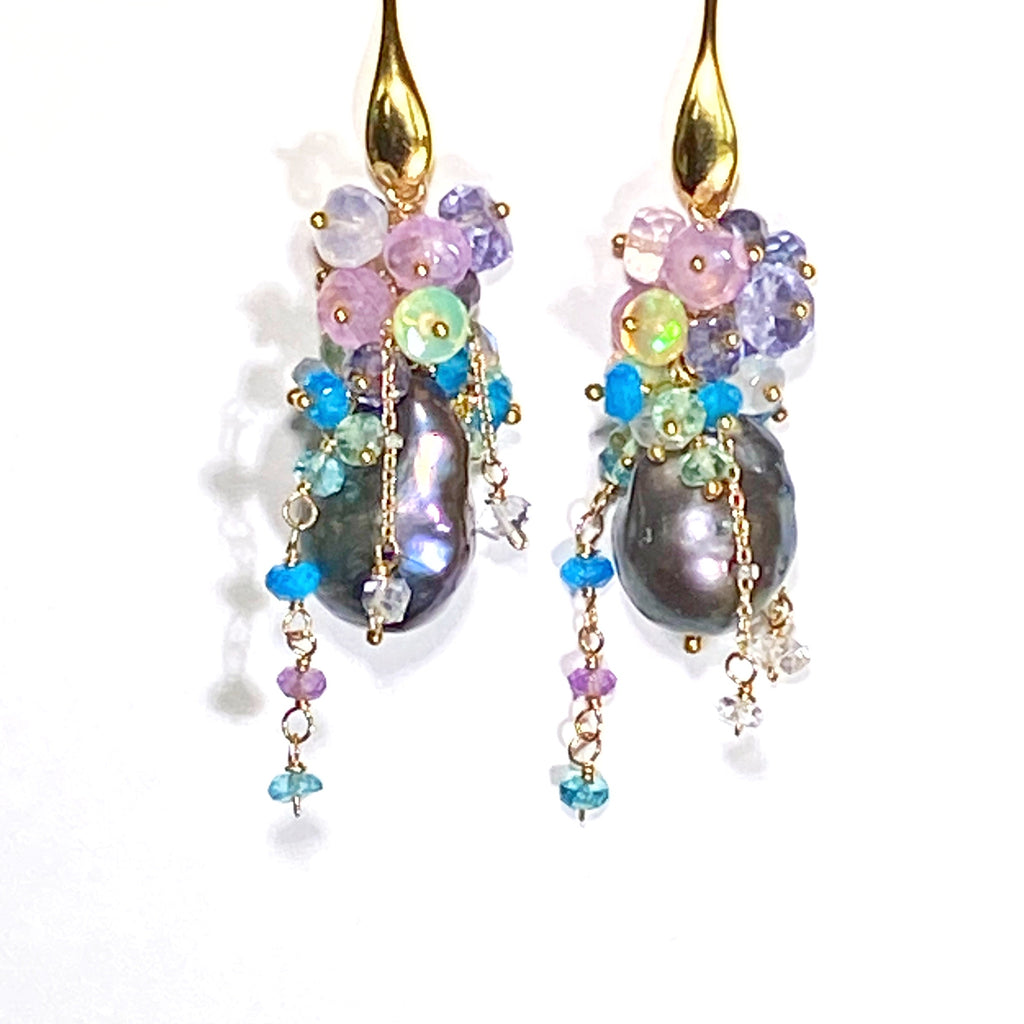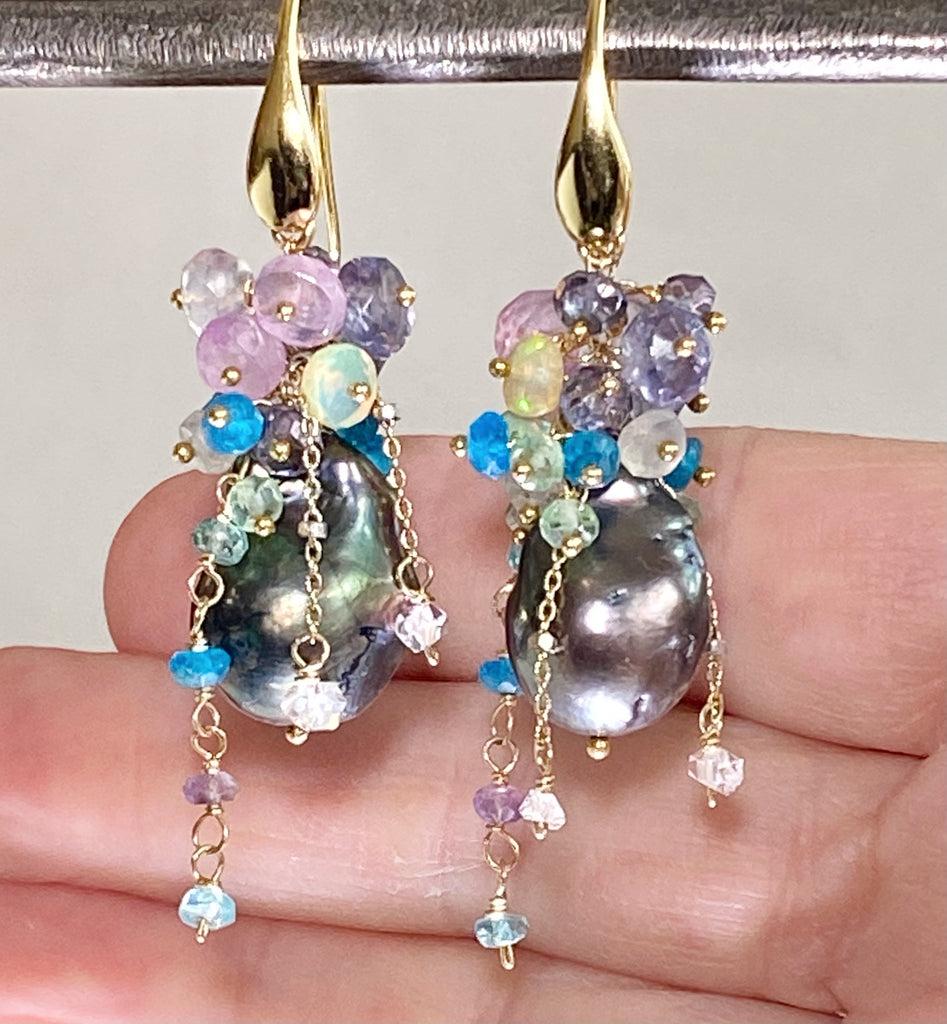 $185.00
$0.00
Black Baroque Pearl Cluster Earrings Gold
Lustrous, iridescent, black baroque nucleated freshwater pearls, 18mm, dangle beneath clusters of gemstones that echo the beautiful peacock iridescent nacre of these baroque pearls to create these statement earrings.
The dangling gemstones and clusters are wire wrapped on 24kt gold vermeil ball headpins and 14kt gold filled wires. The clusters include gemstones of Ethiopian AAA opals, lavender moonstone, blue violet quartz, mystic crystal, aqua apatite, neon apatite, iolite, rainbow moonstones and more. Very sparkly Herkimer diamond quartz stones dangle at the ends of the chains draping over the pearls.
These pearls and gemstone clusters dangle from sleek, modern, fancy French hook gold vermeil over sterling silver earrings.
Total length of earrings to bottom of pearls is 1 3/4 inches long.
Pearls measure approx. 18mm long x 13mm wide