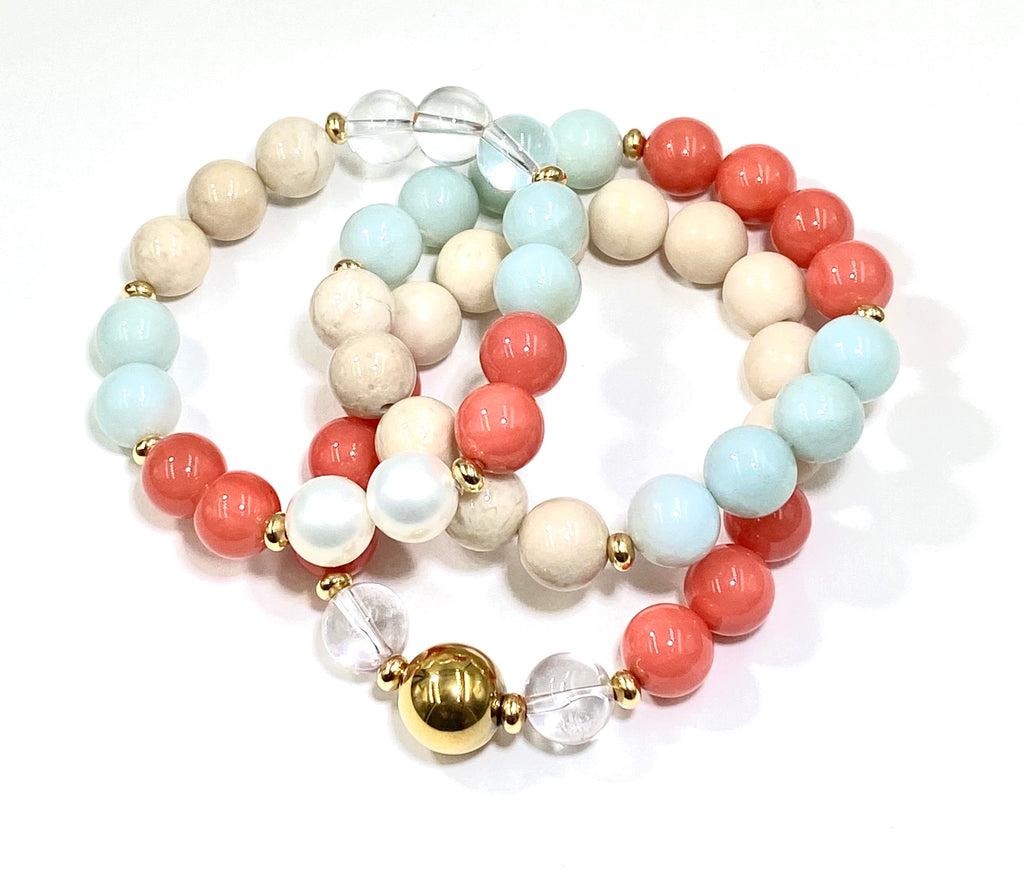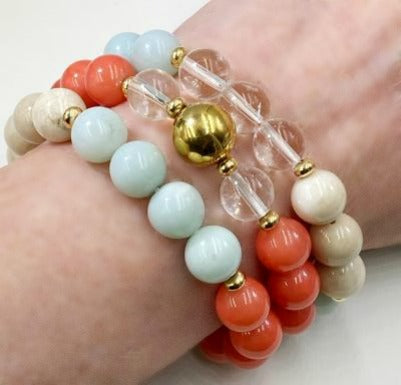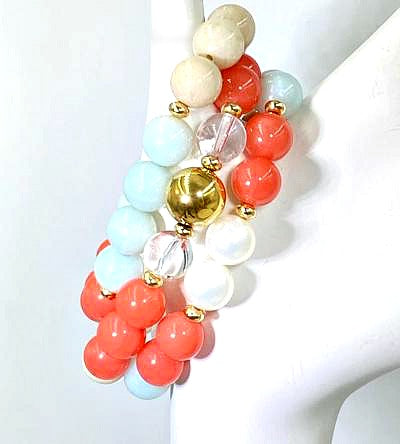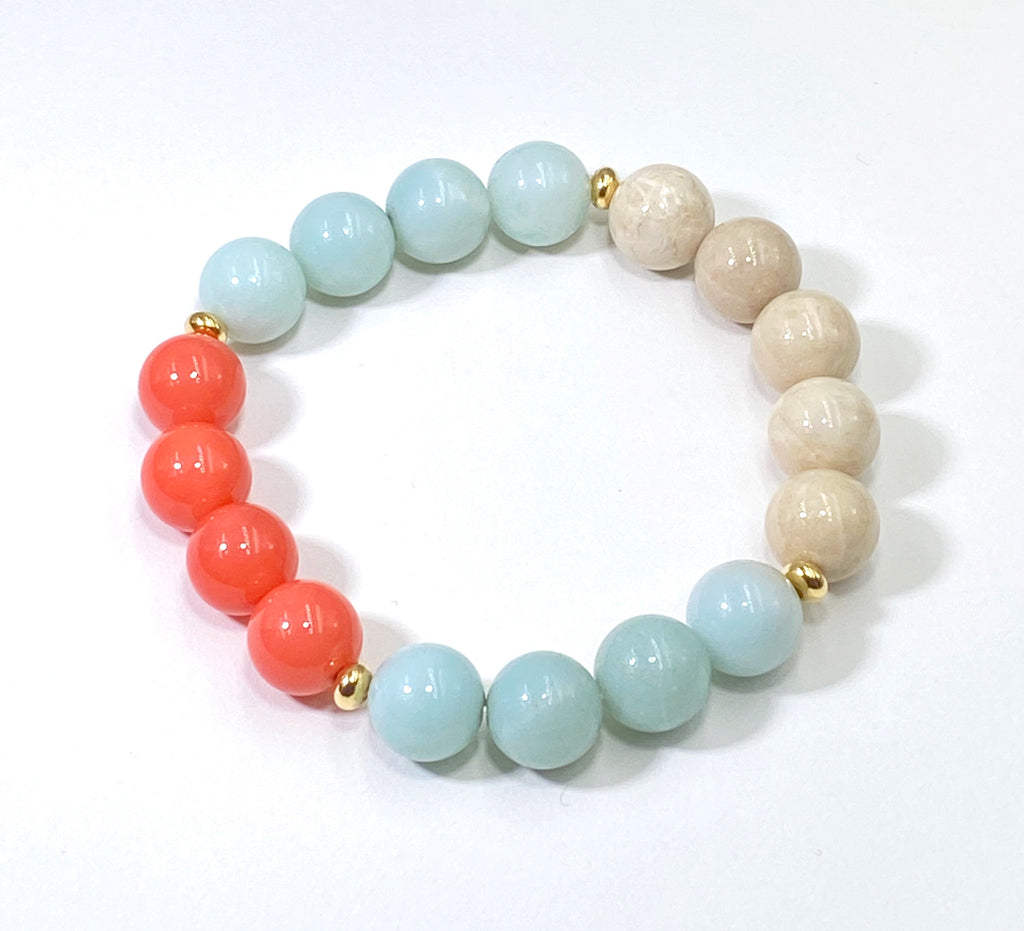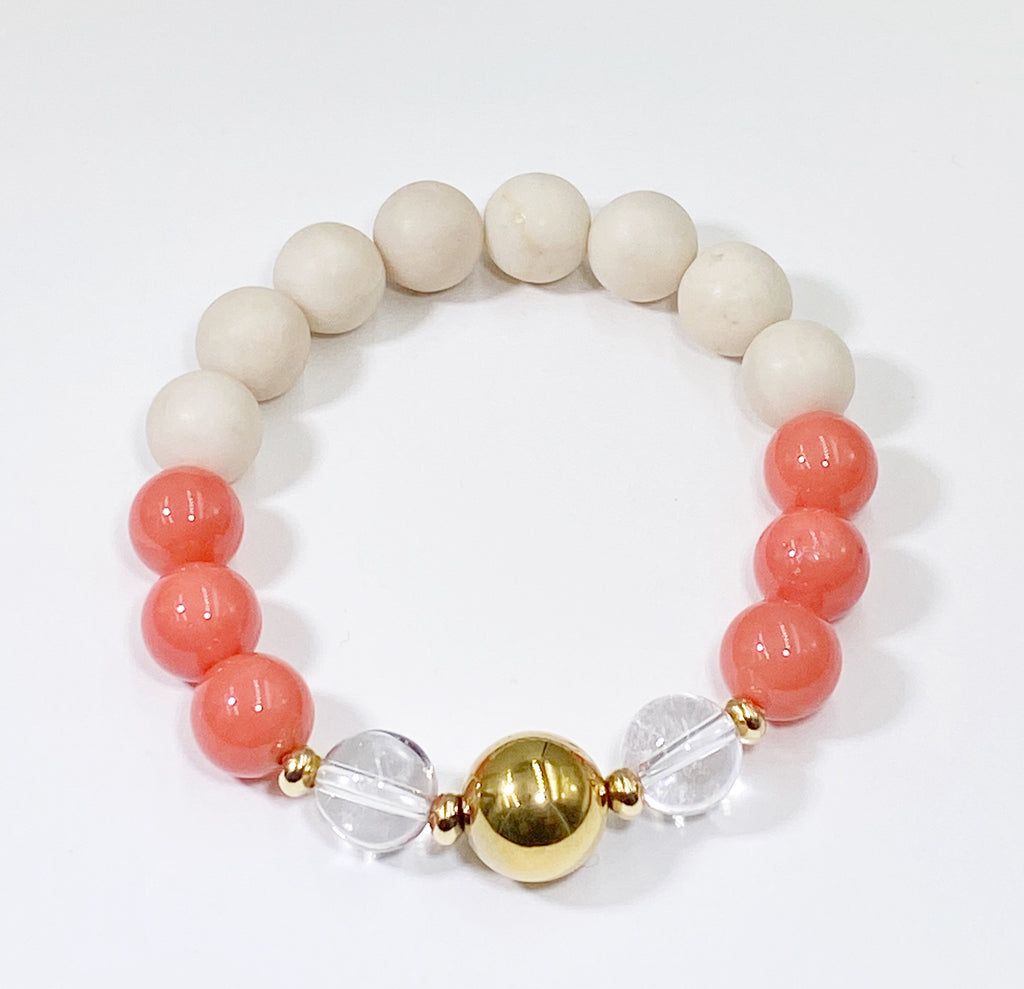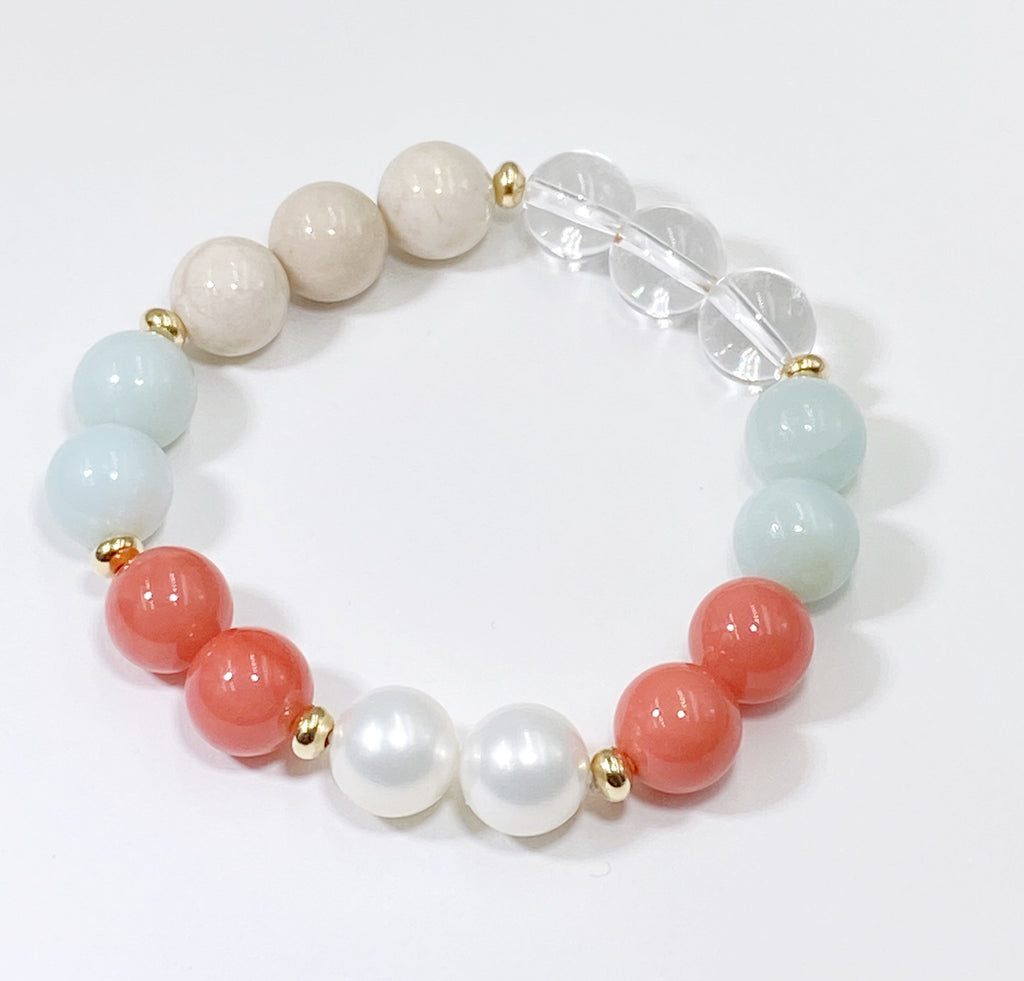 $135.00
$0.00
Coral Amazonite Stack Stretch Bracelet Set Gold Fill Accents
This is a set of three layering bracelets with a striking, warm color mix. 

One bracelet features a centered gold quartz bead, 12 mm, flanked by clear quartz rounds and 14 kt gold filled saucer beads. Beautiful, coral shell beads, 10mm, and beige riverstone beads continue around the bracelet.
The second bracelet features 4 14 kt gold filled saucer beads, 4 mm, separating sections of beige riverstone, amazonite and rich coral shell beads.  This is a soft, year round mix of colors.
The third bracelet features a centered pair of pearl shell beads, centering coral beads sections.  Following these are sections of amazonite, beige riverstone and clear quartz that are separated by more 14 kt gold saucer beads.
You can mix and match these with bracelets of your own or more from my shop.

Roll them on your wrist - great with so many colors. Far more lovely in person.
All bracelets are knotted and epoxied and are strung on double strong stretch elastic. ROLL ON, ROLL OFF.
Please select your desired finished size of bracelets from the drop down menu.  To measure your wrist for your best size, please contact me or view the instructions here.