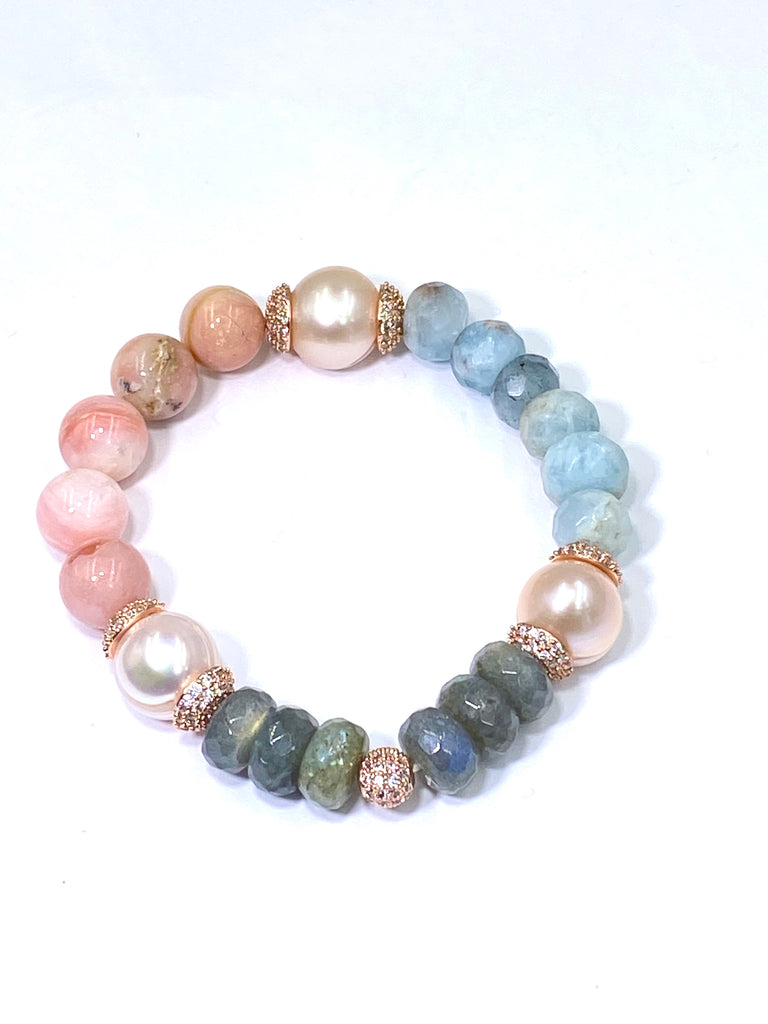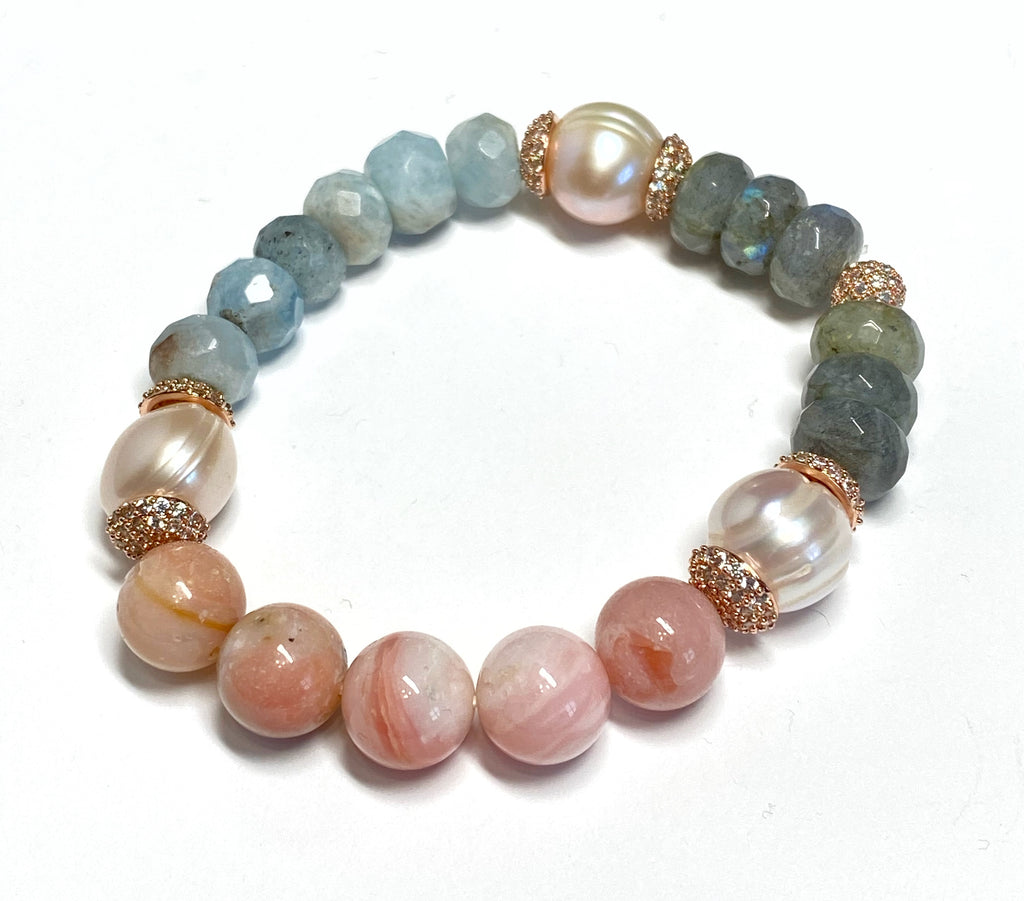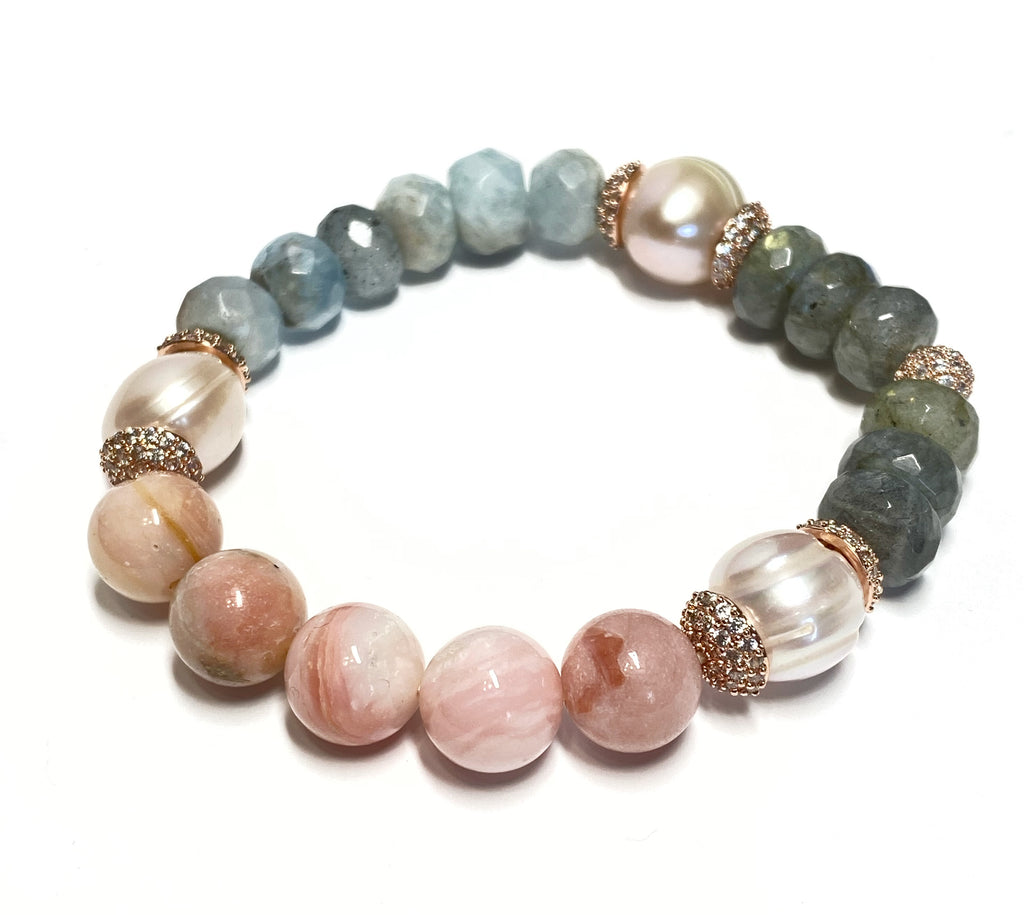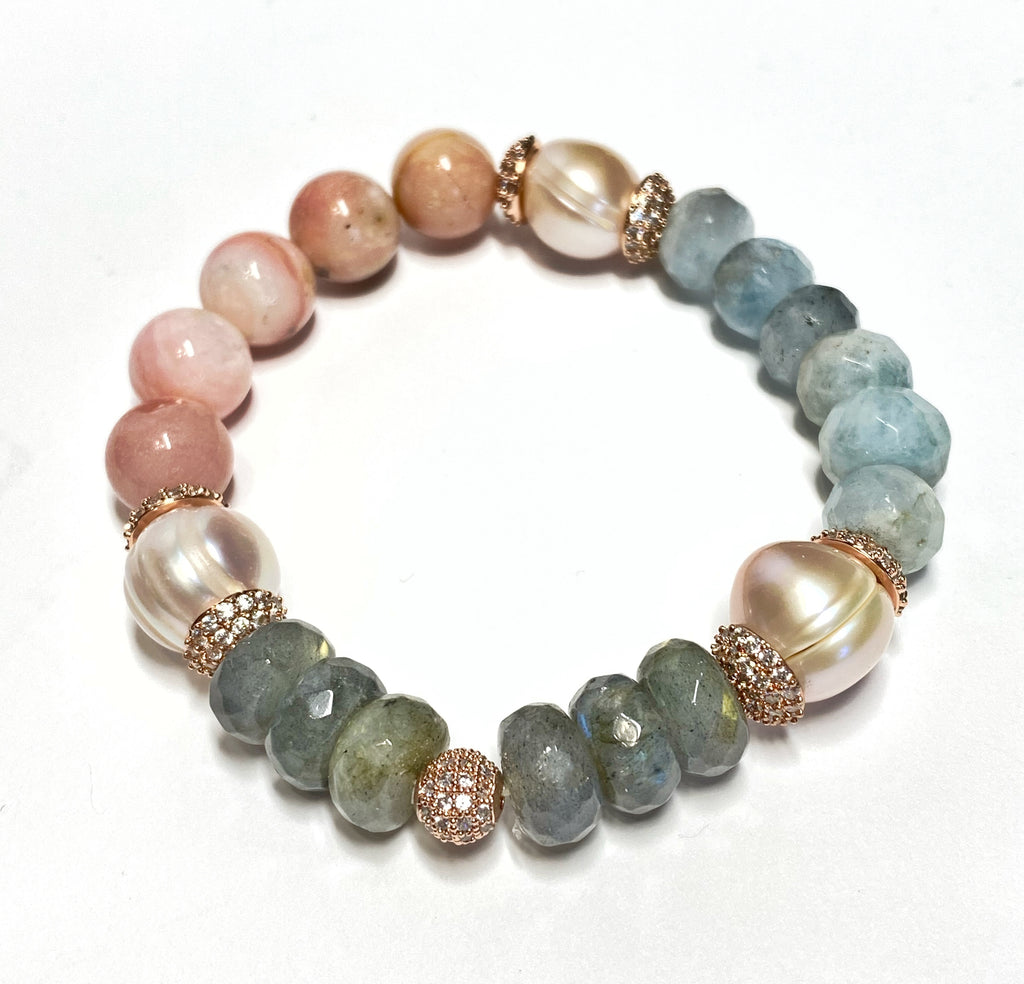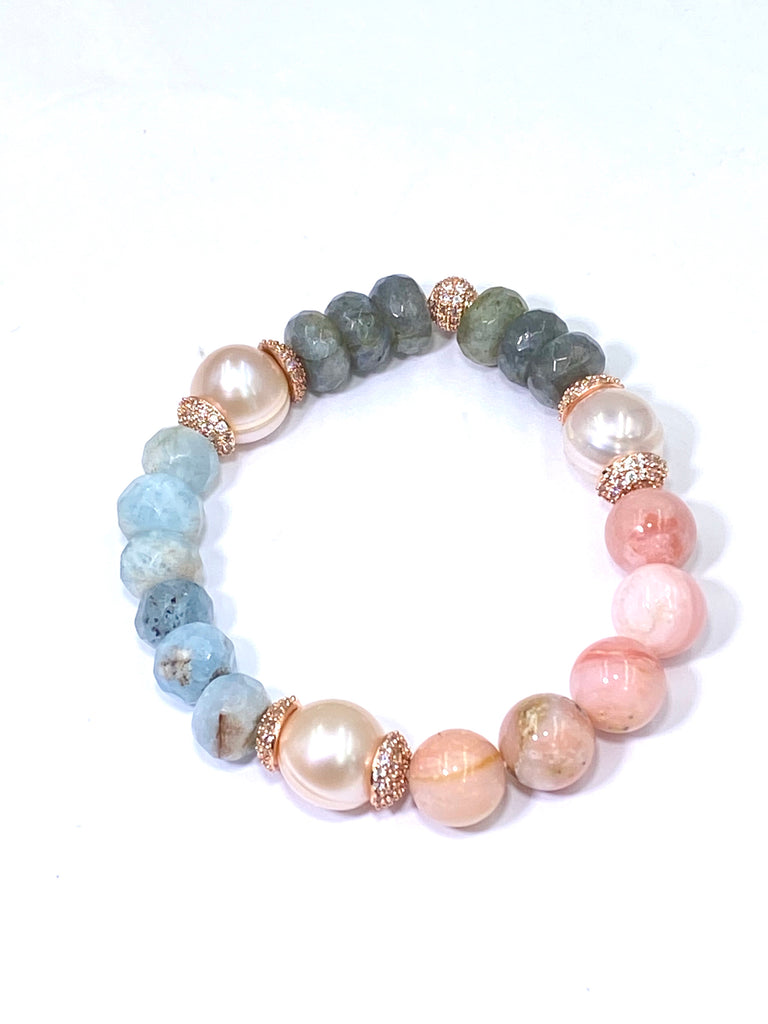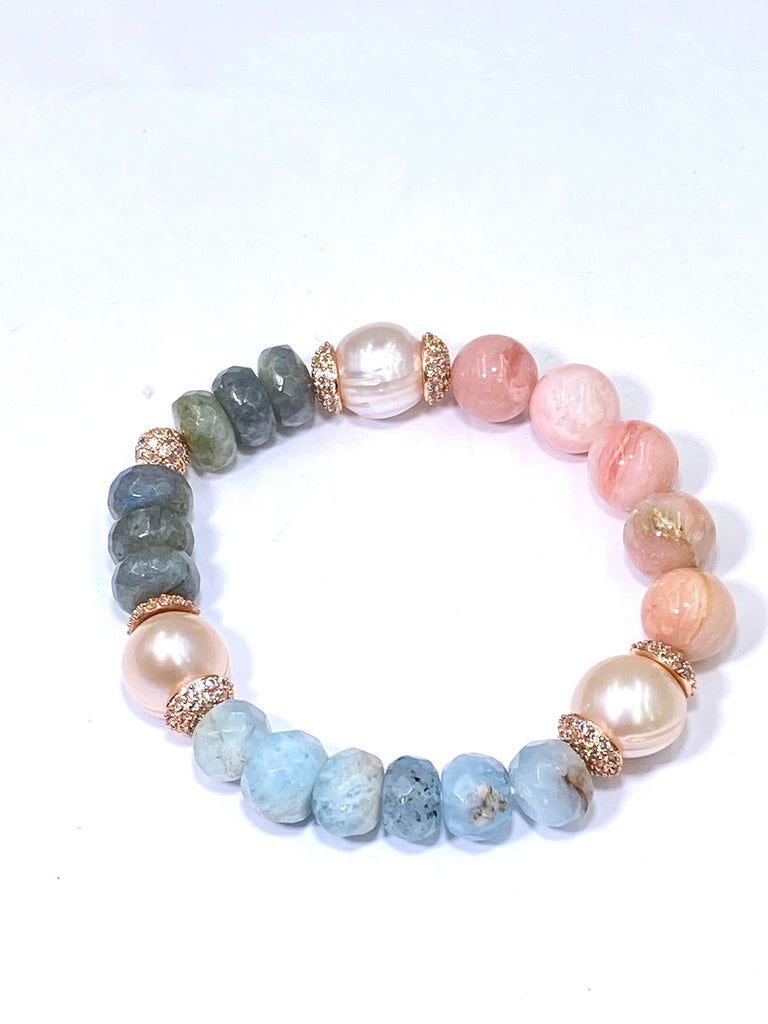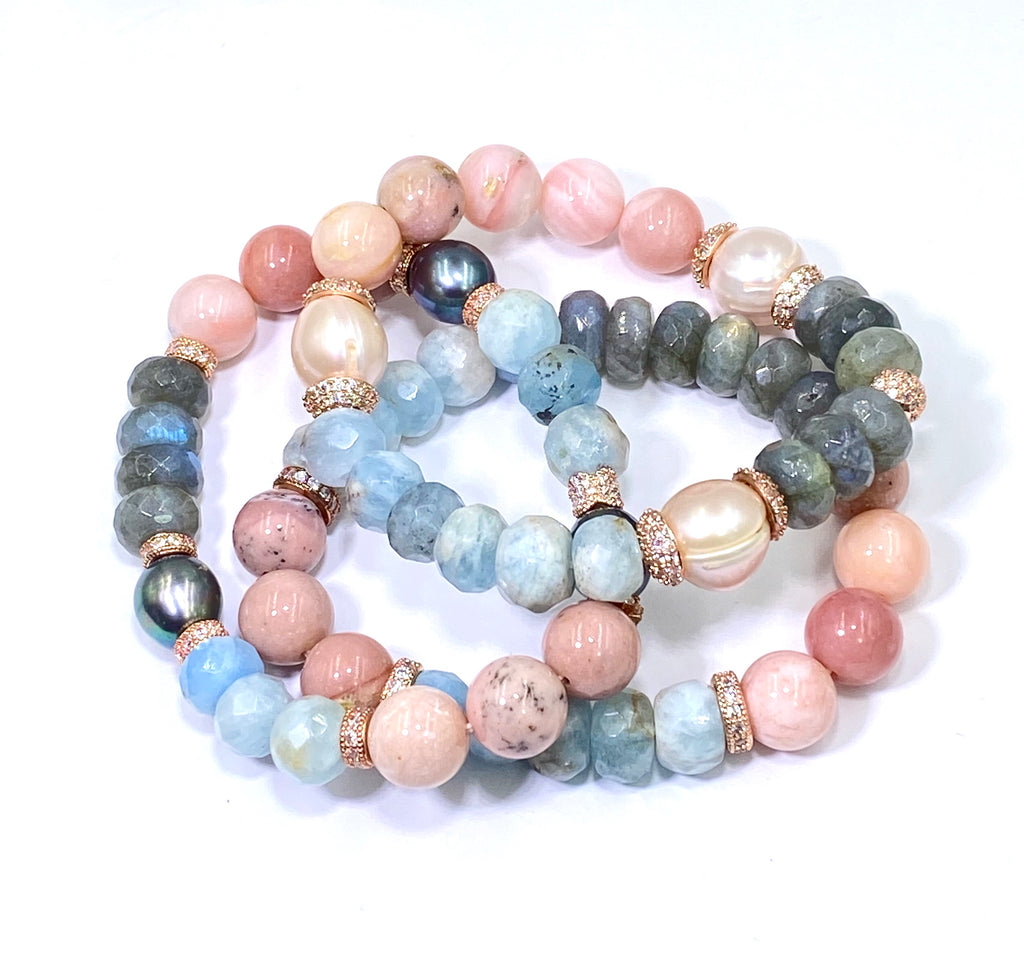 $85.00
$0.00
Aquamarine, Labradorite, Pink Opal, Blush Pearl, Rose Gold Pave CZ Bracelet 3
This stretch, stackable gemstone bracelet combines labradorite rondelles, 10 mm, with aquamarine rondelles, 10 mm,  pink Peruvian opal rounds, 10 mm, and blush freshwater pearls, 12 mm, with rose gold vermeil pave cz beadcaps and a ball on professional grade stretch cord, double strand.
The cord is knotted and epoxied for maximum strength.  The first three pics show this bracelet, and the other show examples of others you can mix and stack it with, available as other listings in my shop.
You can create endless combinations with those from your own collection or build your collection here.  Please choose your desired size from the drop down menu.
A size 7 inch bracelet is considered a medium, and fits a 6 1/4 inch wrist.  A 6 1/2 inch size fits a smaller size wrist, and a 7 1/2 inch bracelet size is considered a larger. 
Measure your wrist just above the wrist bone and add 3/4 inches to that measurement to find your best and closest size. 
Send me a CHAT message in you need assistance.  Don't be shy, I'm happy to help.

ROLL ON, ROLL OFF.