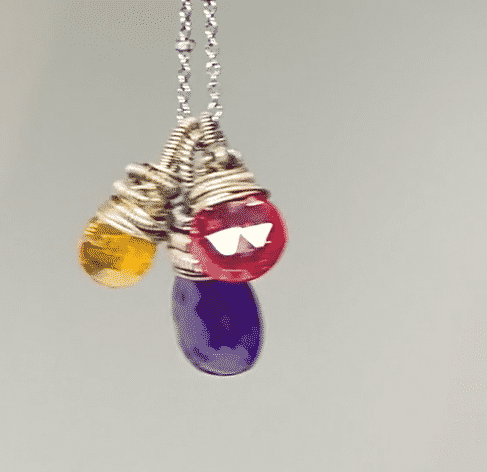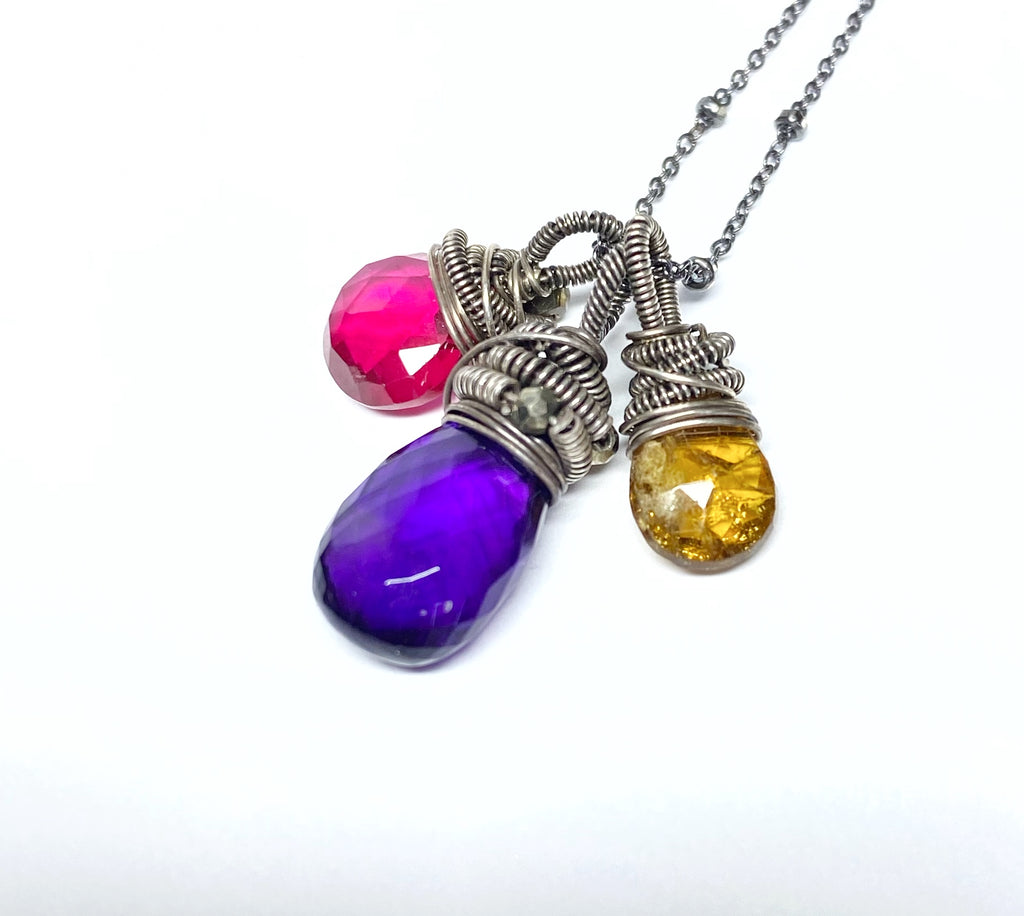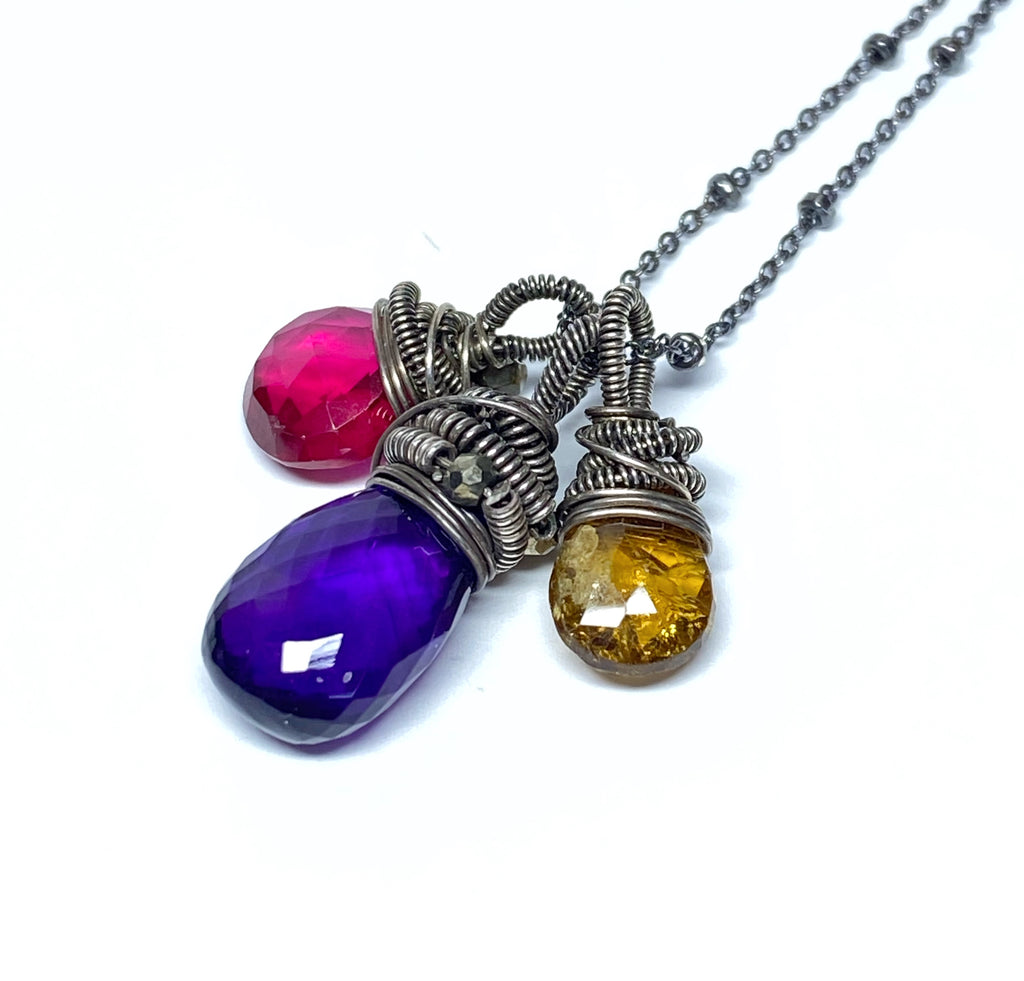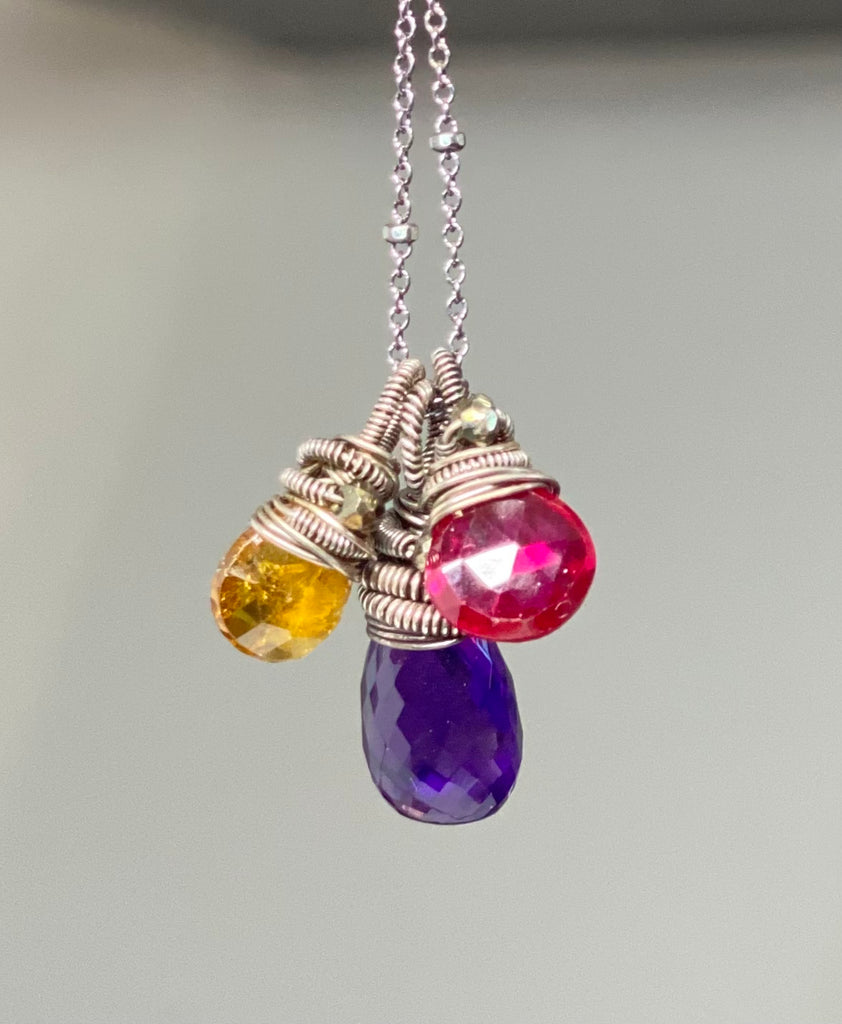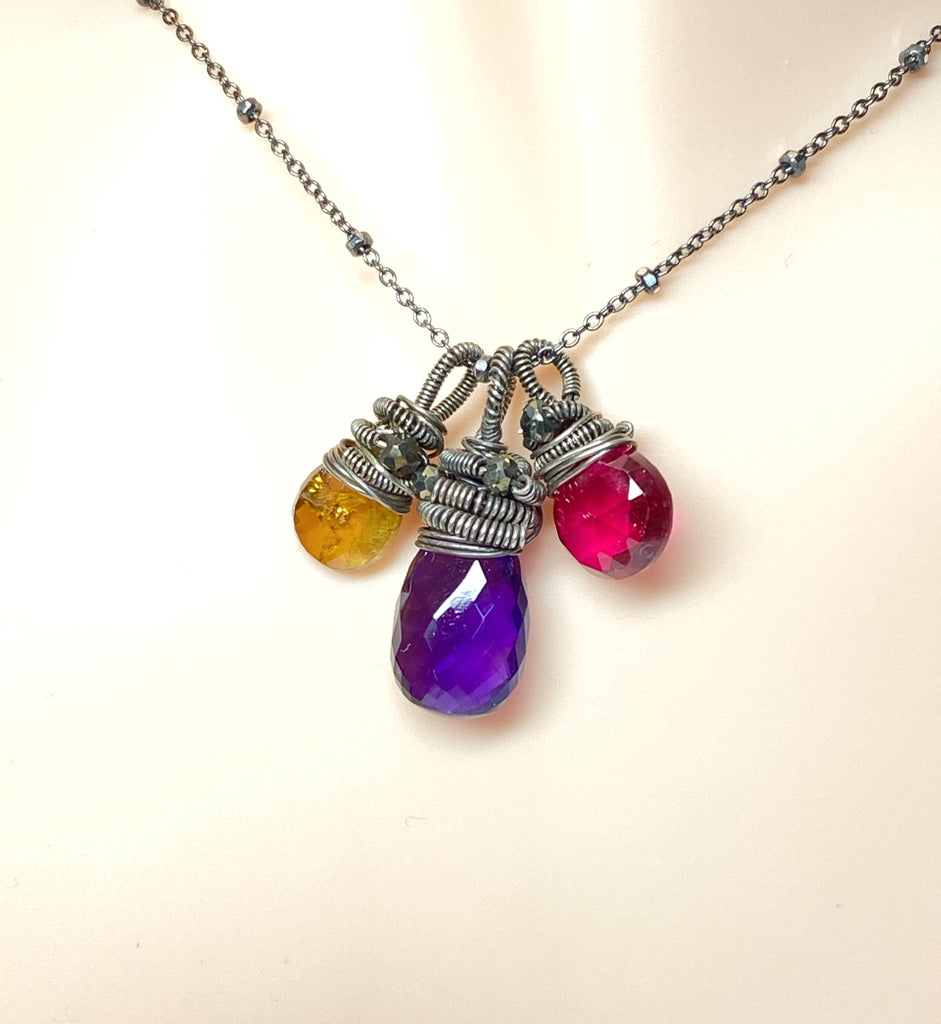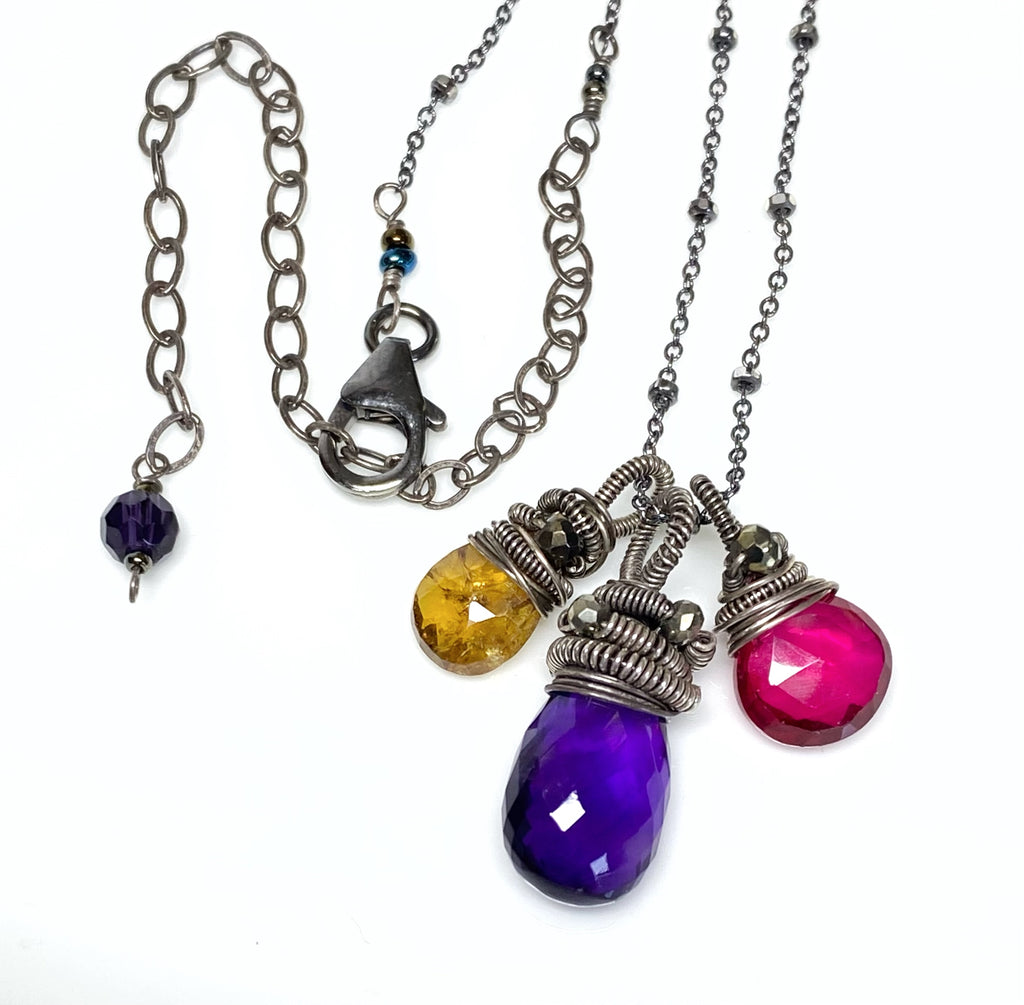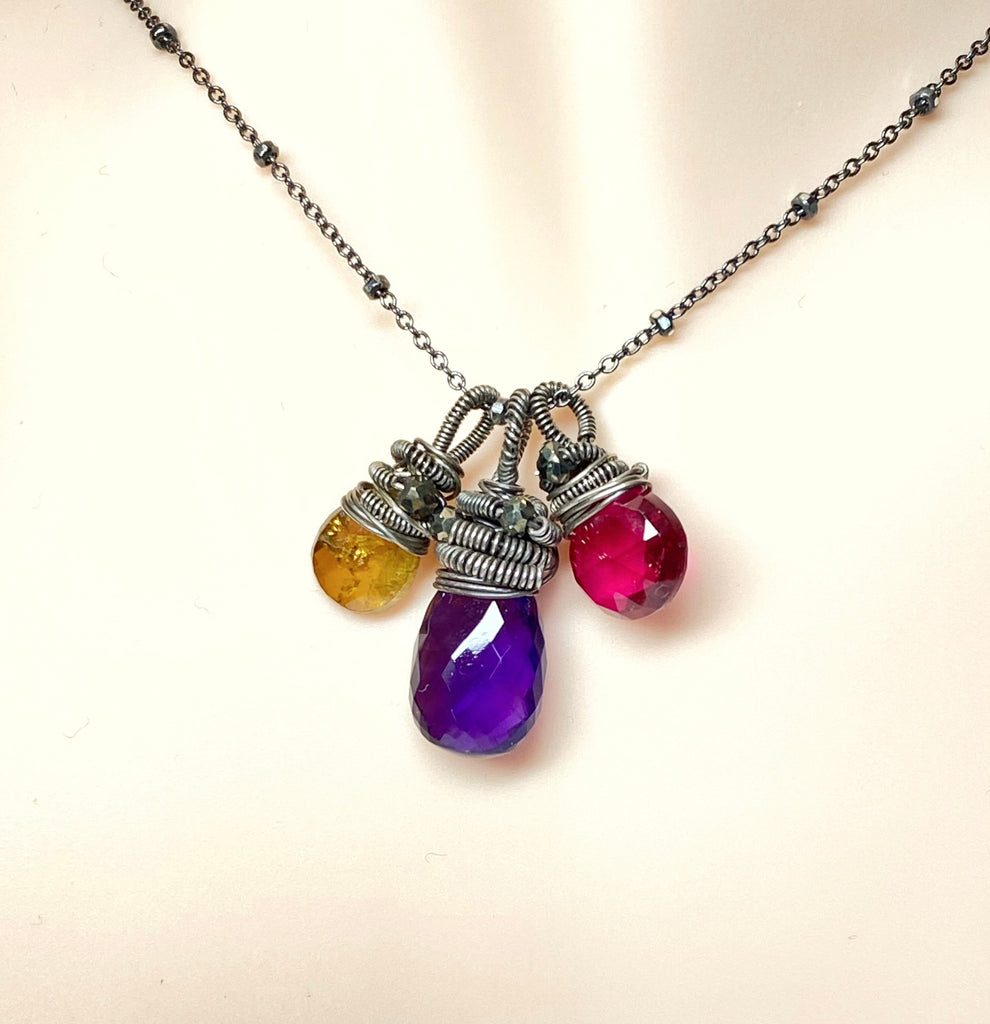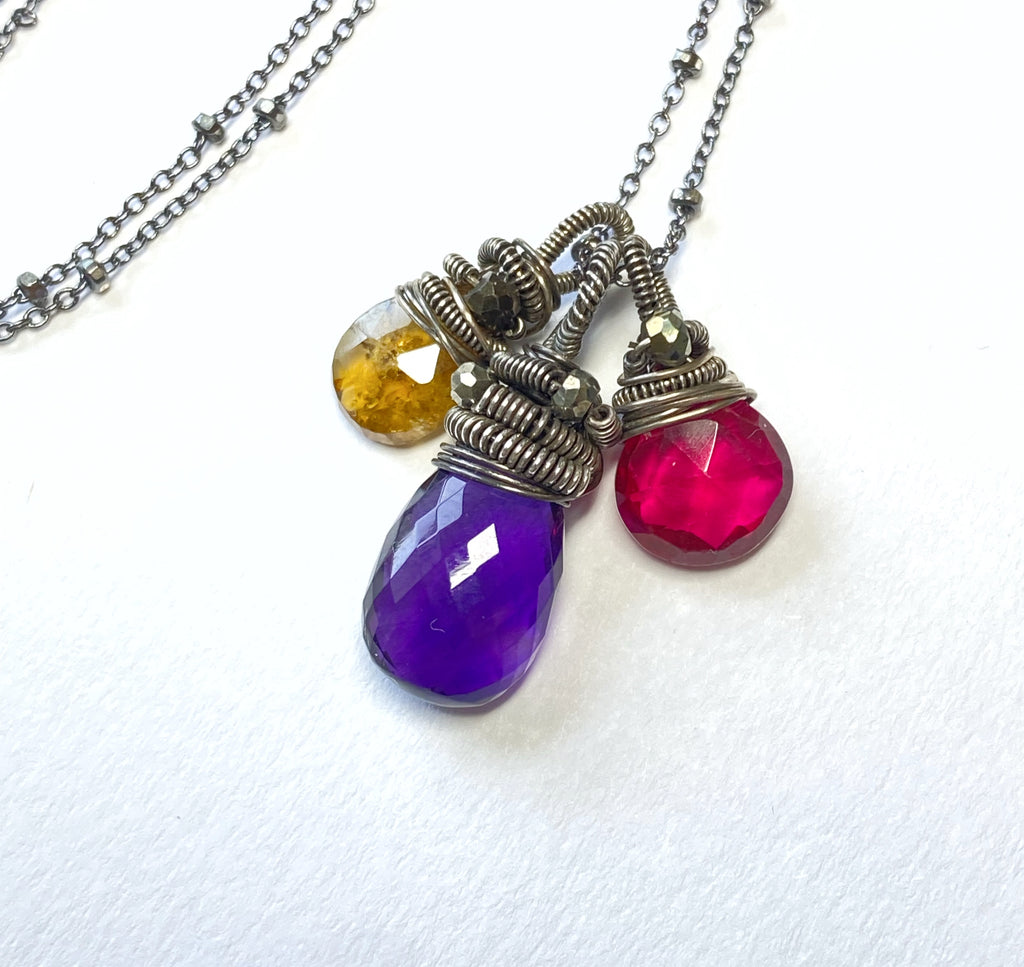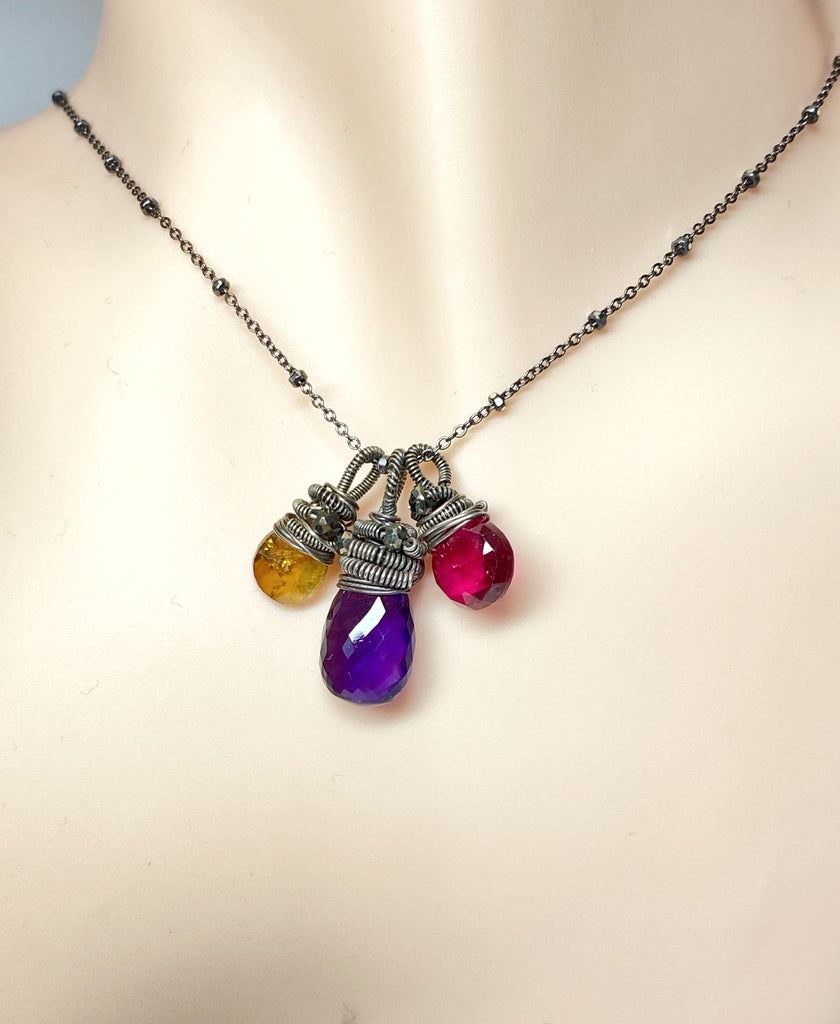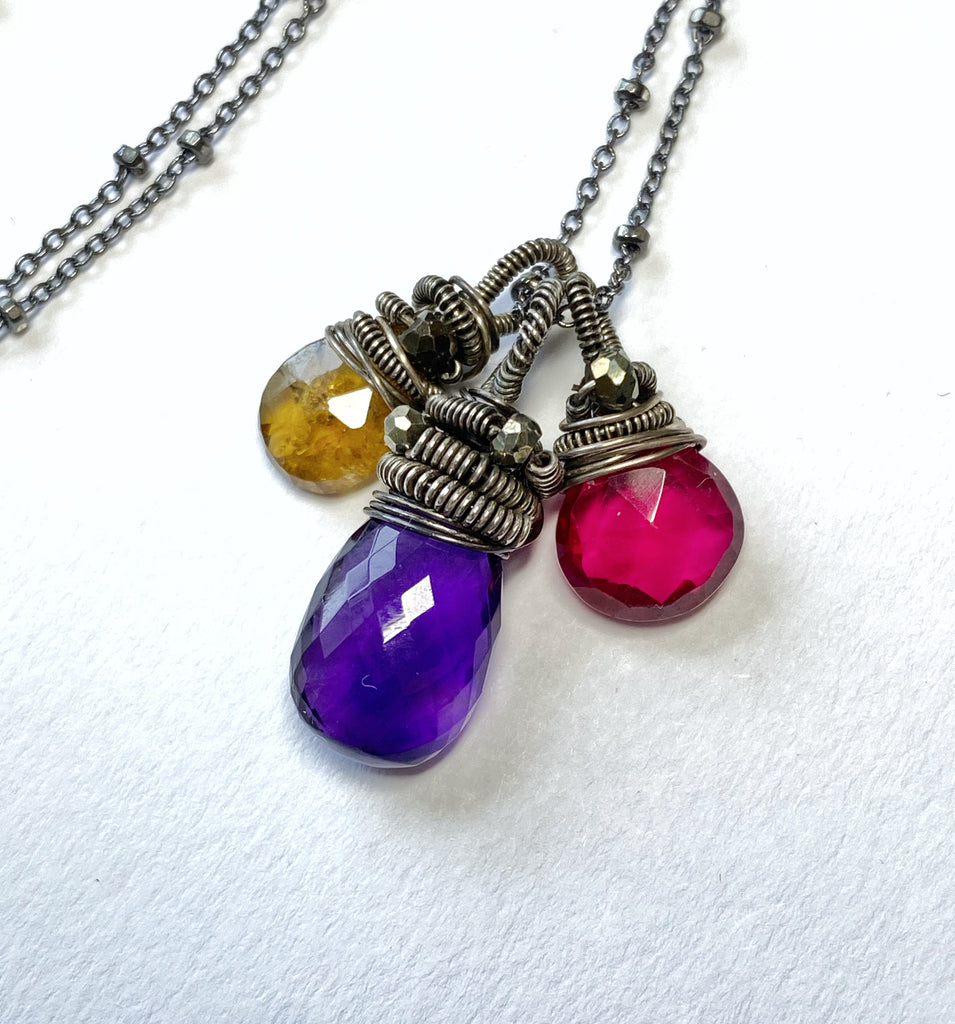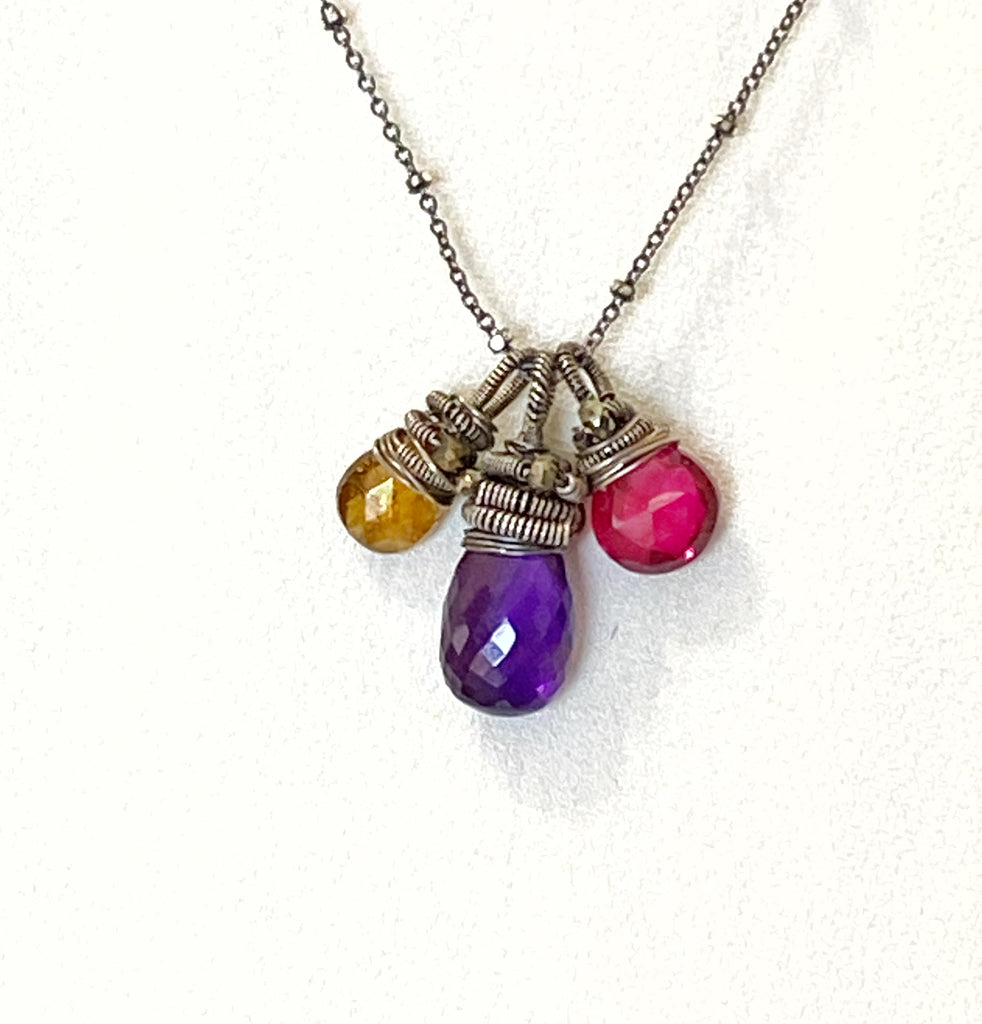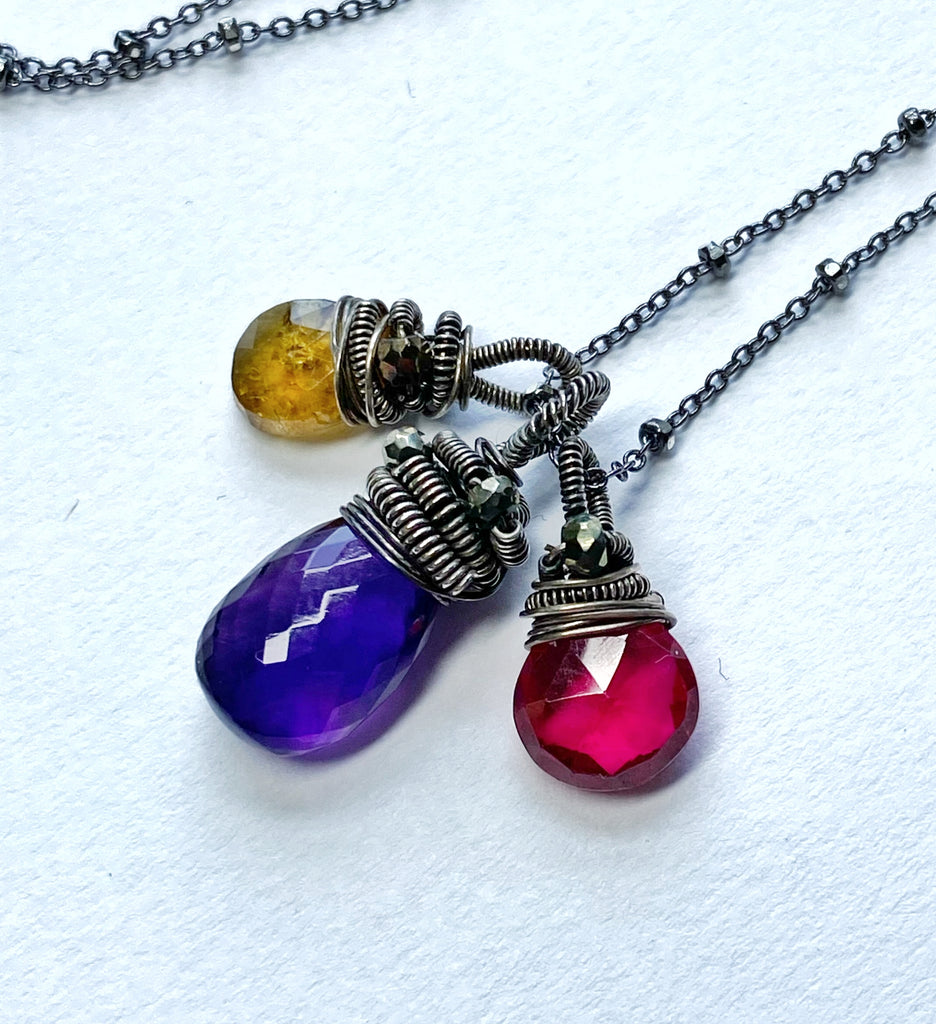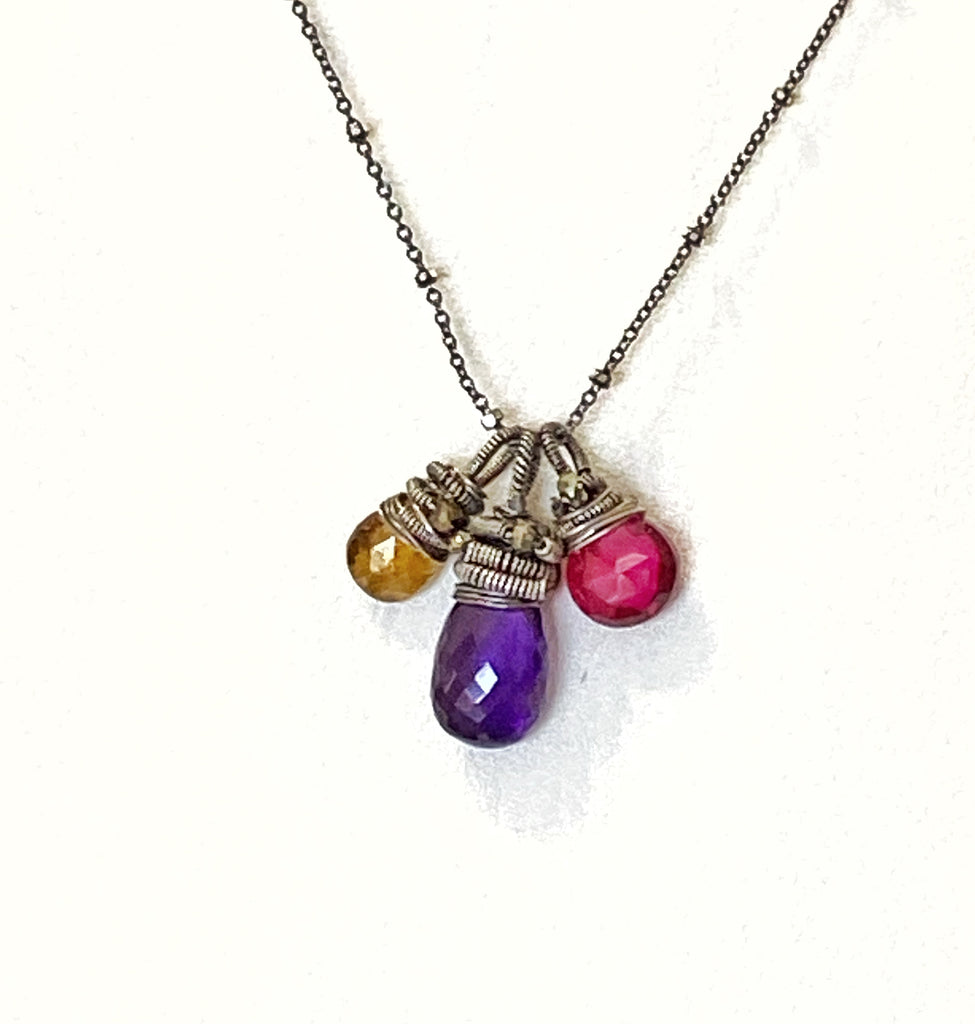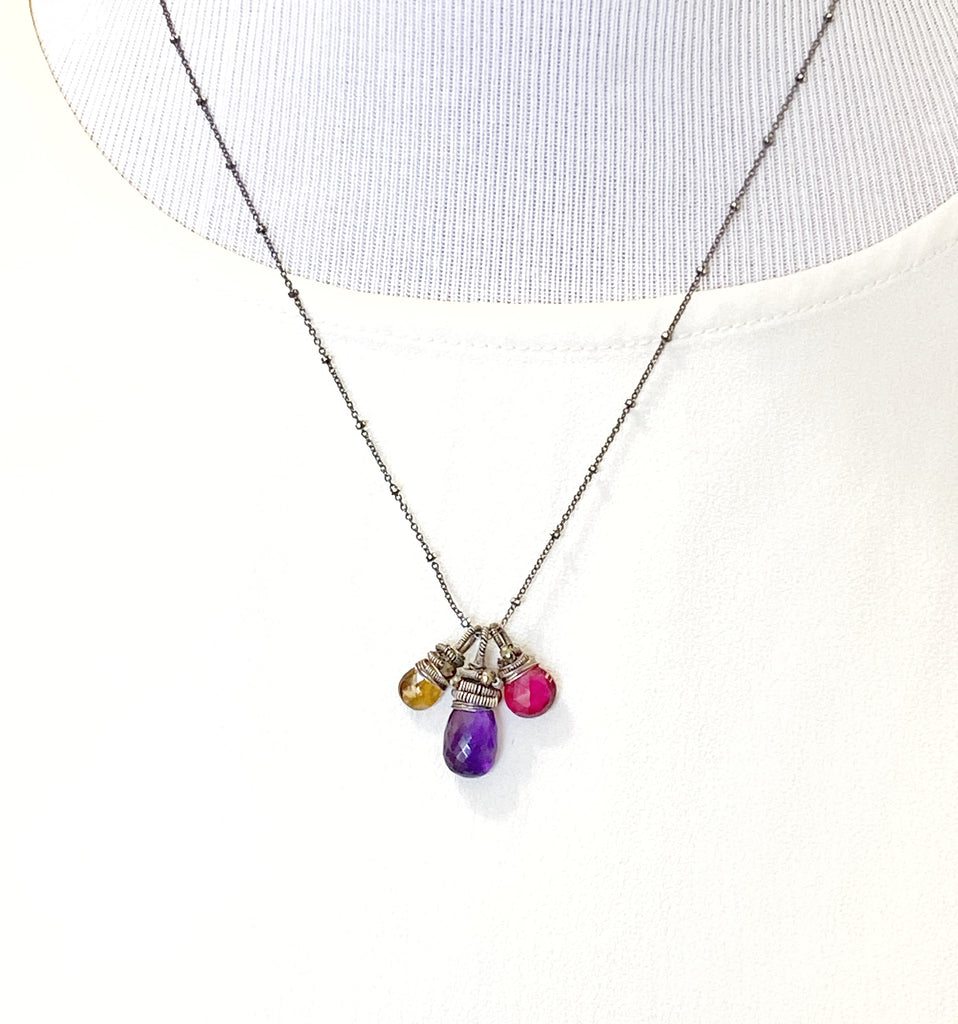 $145.00
$0.00
Amethyst, Red Topaz, Tourmaline Coiled Gemstone Pendant Necklace
Three beautiful gemstones are wire wrapped and coiled in oxidized sterling silver wires to dangle together to create this eye catching pendant necklace!
The center stone is a AAA faceted pear amethyst gemstone, and there is also a pink/red topaz gemstone and a petrol tourmaline briolette. 
There are pyrite tiny rondelles woven into each of the gemstone coils to add a speck of sparkle that appears to come from nowhere.
The three drops dangle on studded sterling silver chain for a easy look. 
Necklace measure from 16 to 20 inches long with the generous oxidized sterling silver extender chain.  Oxidized sterling silver lobster/trigger clasp closes the necklace.
This is a great necklace for year round wear, and it always gets you come compliments!
Amethyst briolette:  approx 14 mm
Red Topaz briolette:  approx. 10 mm
Petrol tourmaline briolette:  approx. 8-9 mm.