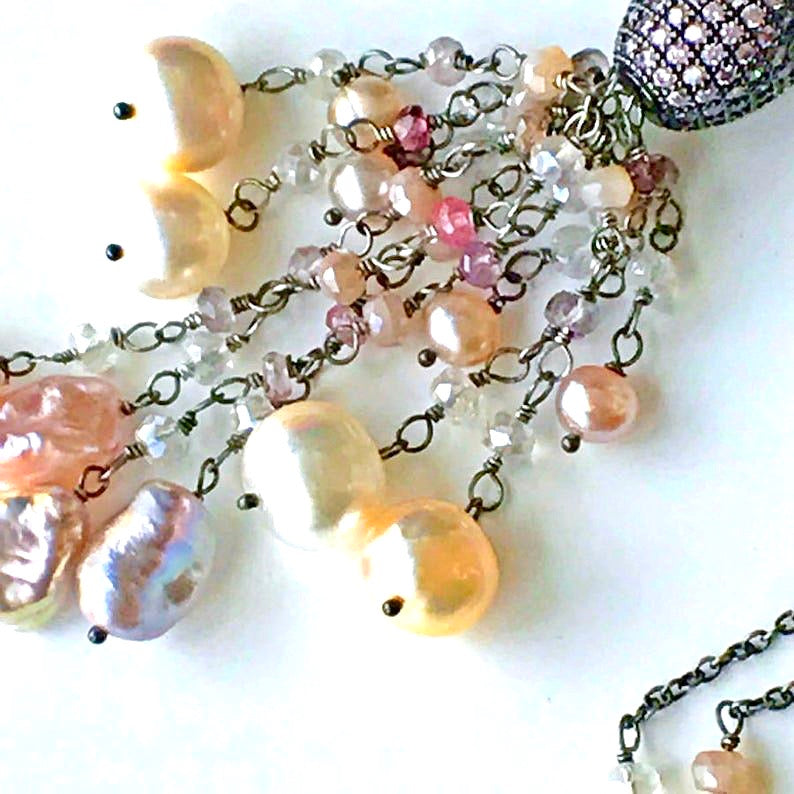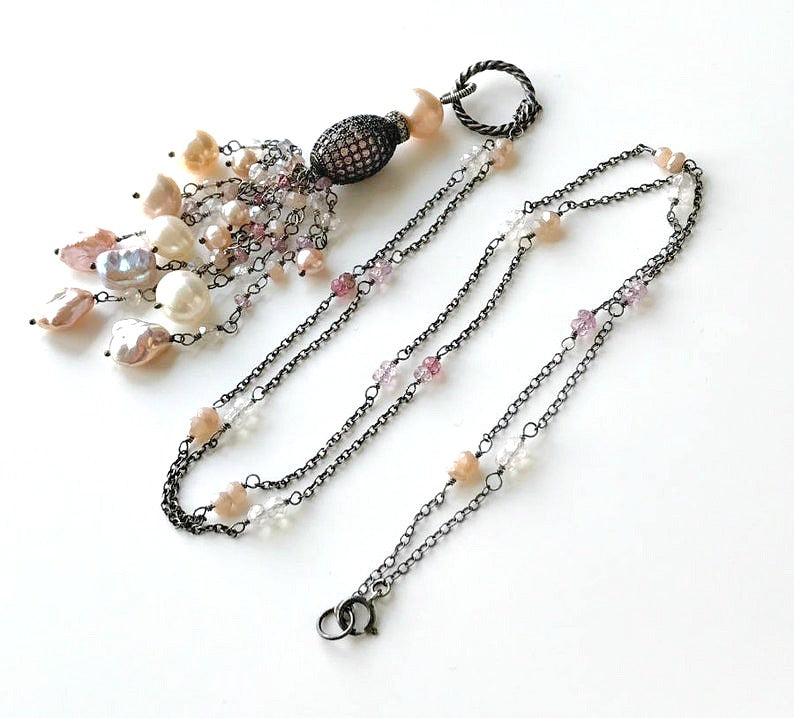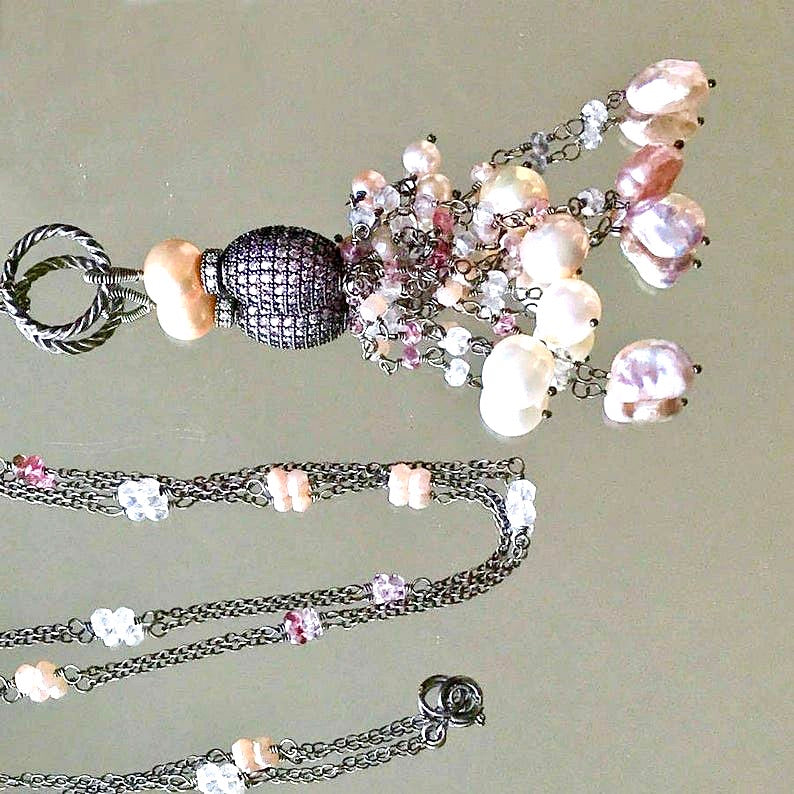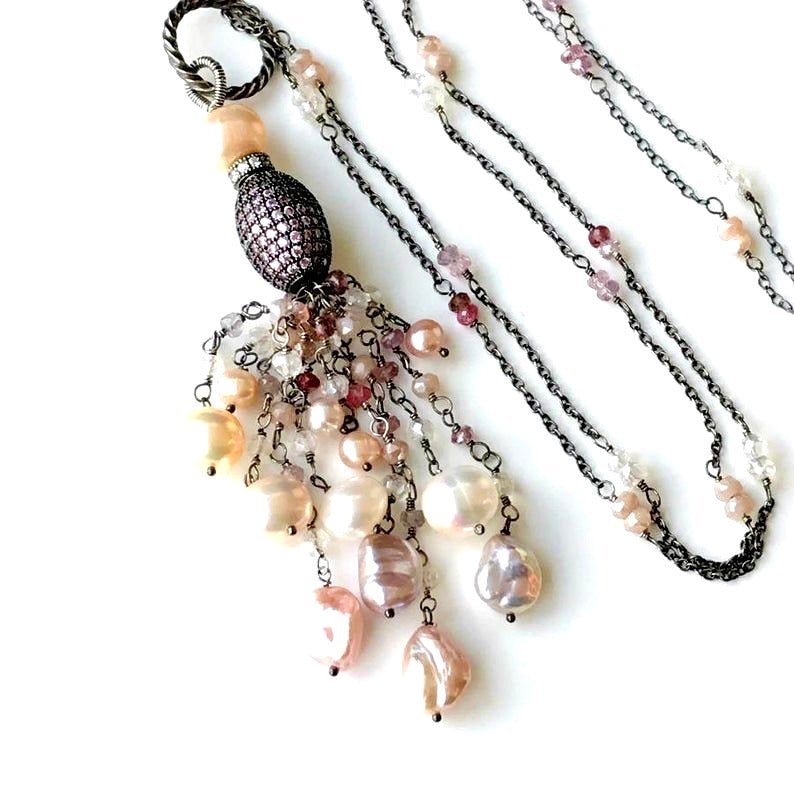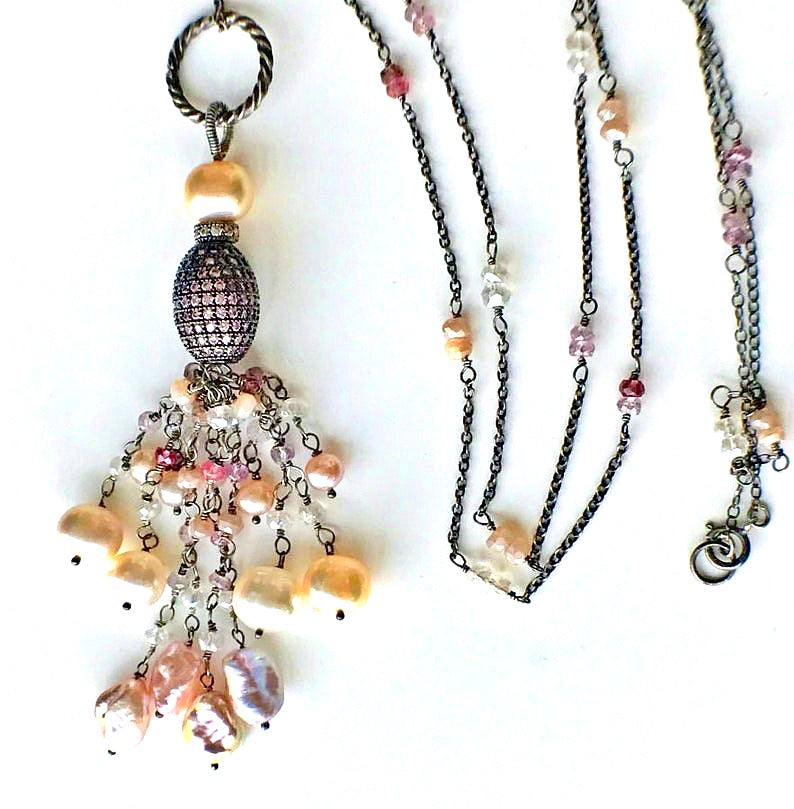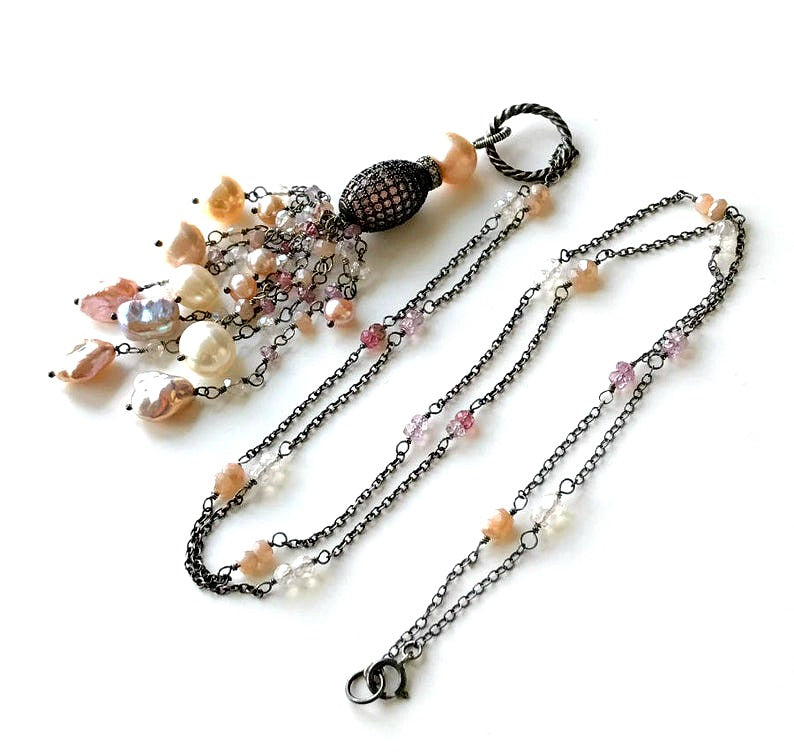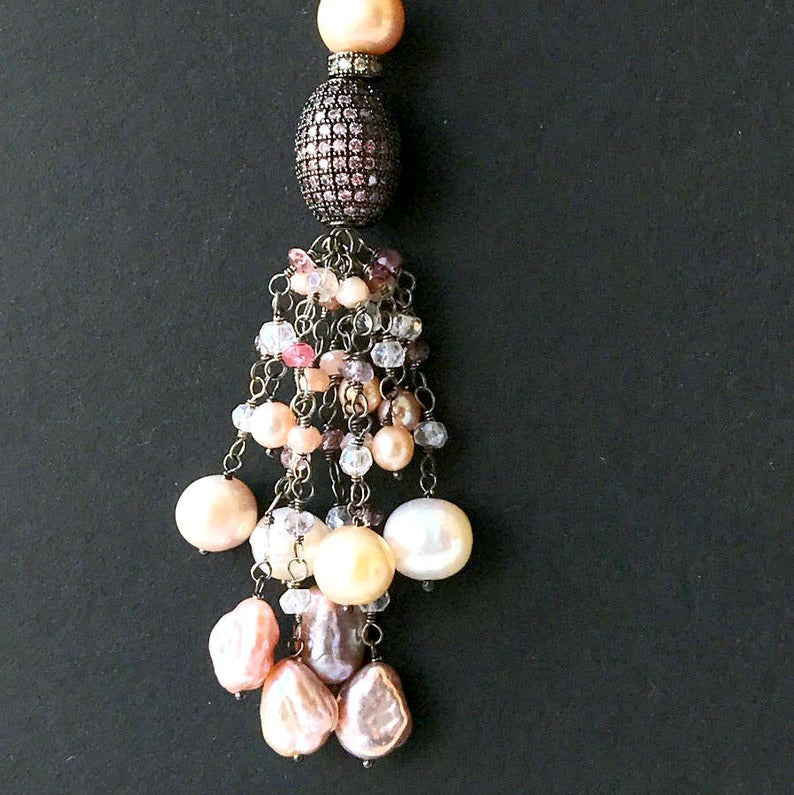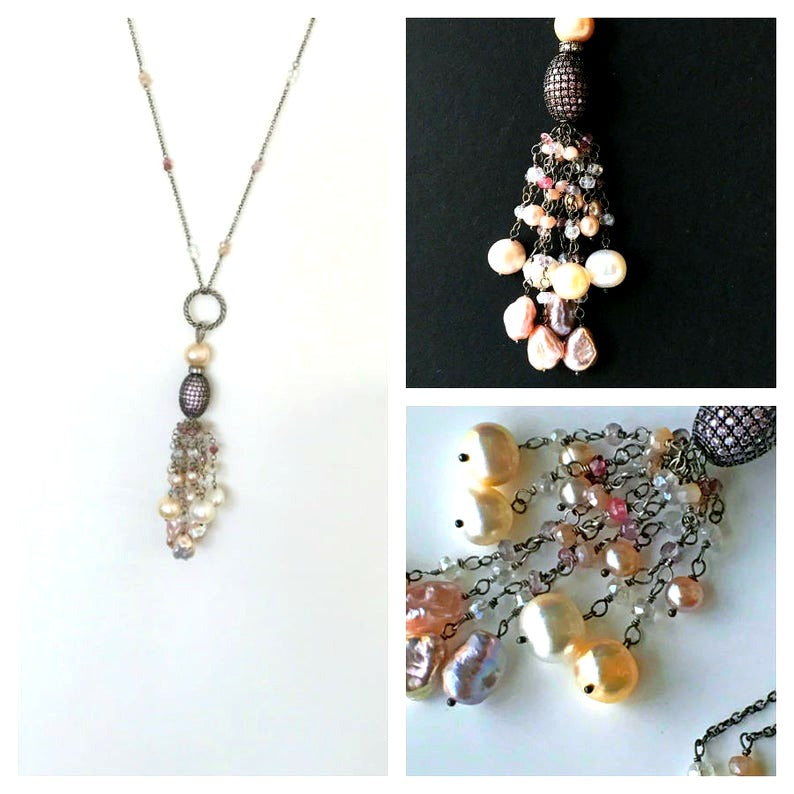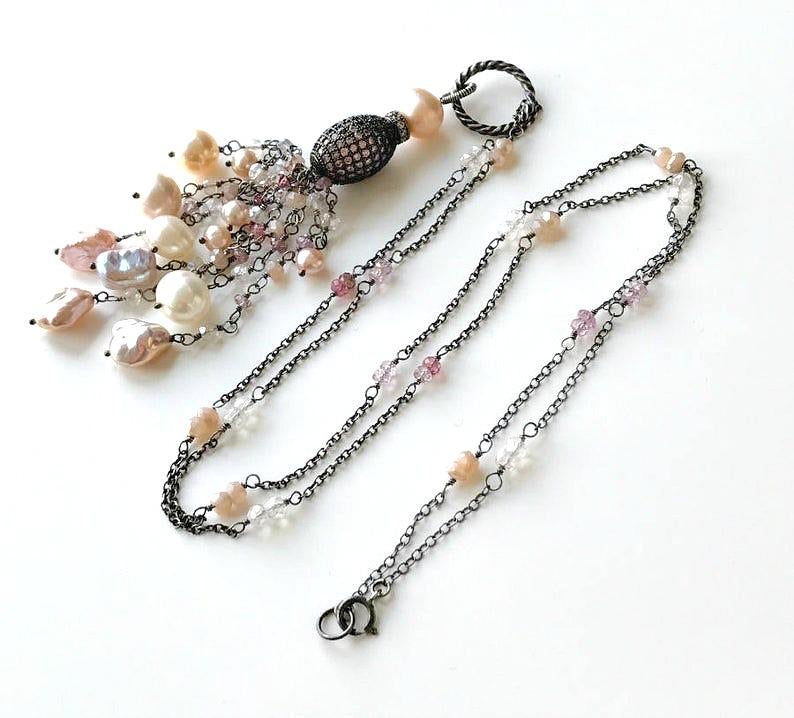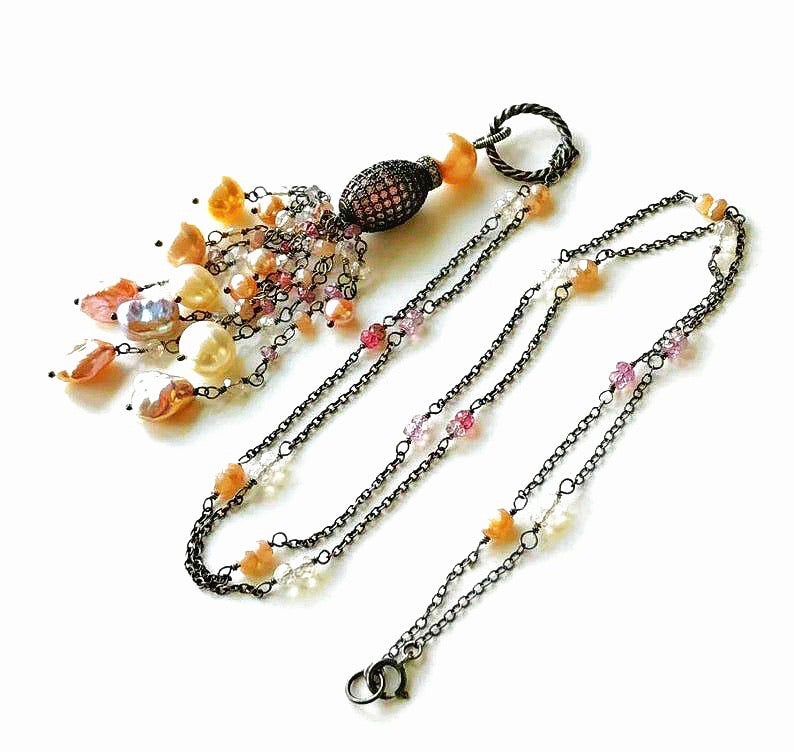 $695.00
$0.00
Blush Keishi Pearl Pink Spinel Oxidized Silver Long Tassel Necklace Pave CZ
 Gleaming pearls and gemstones are wire wrapped with oxidized sterling silver wire combined with pave cz charm beads and sterling silver chain to create this romantic boho, long pearl tassel necklace.
Blush keishi pearls with a lovely iridescence mix with rounder white and blush freshwater pearls in different sizes to be wire wrapped with softly shaded gemstone rondelles. I chose a softly hued color palette for this vintage look necklace.

The rondelles include mystic crystal clear quartz, mystic blush moonstone and beautiful lavender and pink spinel.

The wire wrapped gemstone tassel connects into a pink lavender hued pave cz bead, topped with a pave cz rondelle and then a blush freshwater pearl. Coiled oxidized sterling silver wire dangles the pendant from my handmade twisted sterling wire ring.

To complete the vintage look of the necklace I wire wrapped more of the same gemstones onto sections of oxidized sterling chain to add a colorful crystal look.

The wire wrapped chain portion of the necklace is 27 1/2 inches long above the tassel dangle portion which measures 4 inches long, including the twisted ring.

The necklace closes with a sterling ring and clasp, but you can probably put it over your head.
Necklace length: 27 1/2 Inches; Tassel height: 4 1/2 Inches; Tassel width: 1 Inches