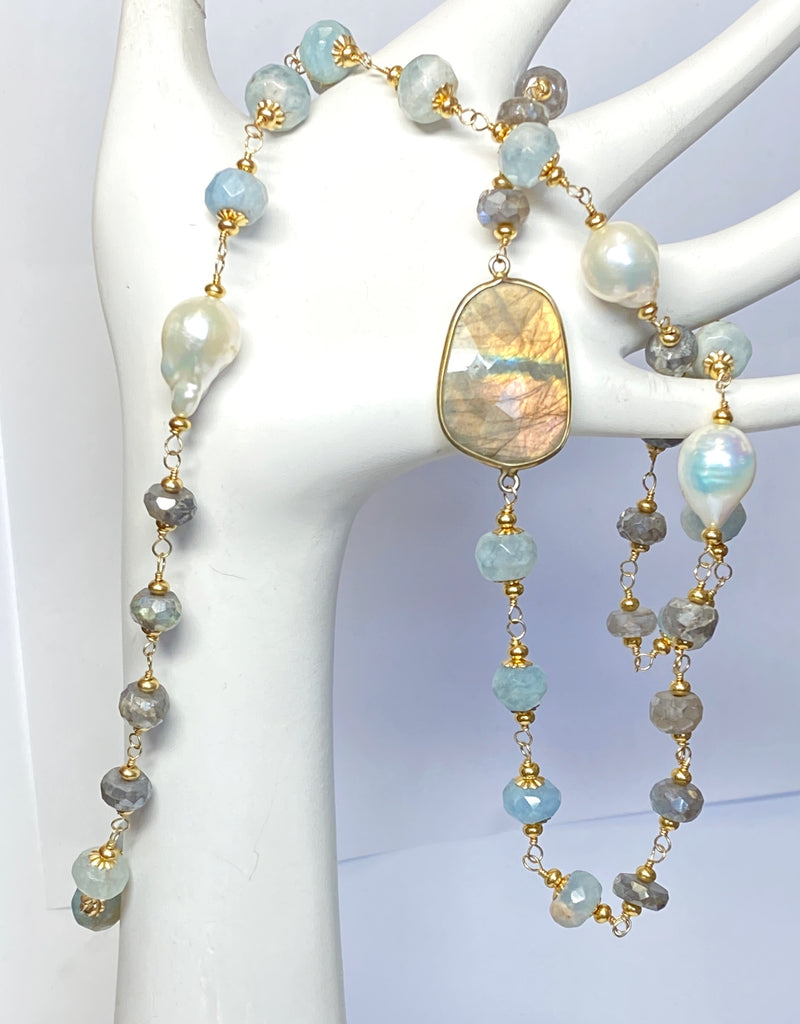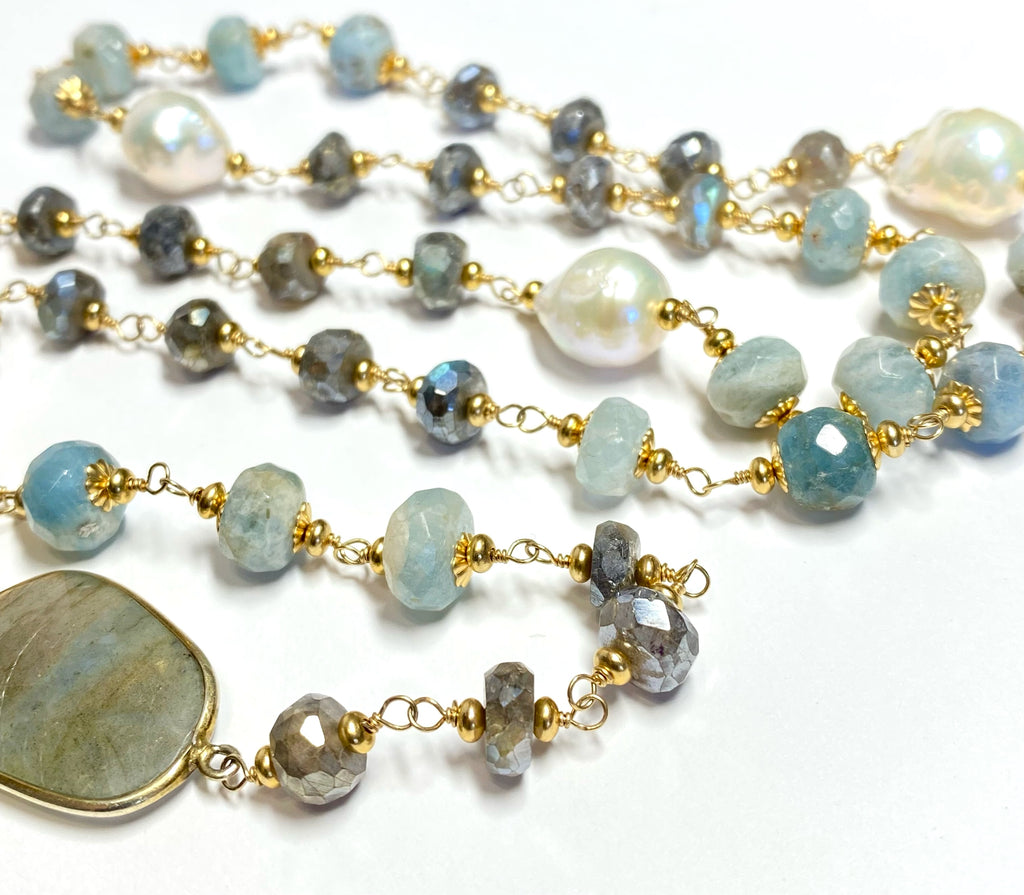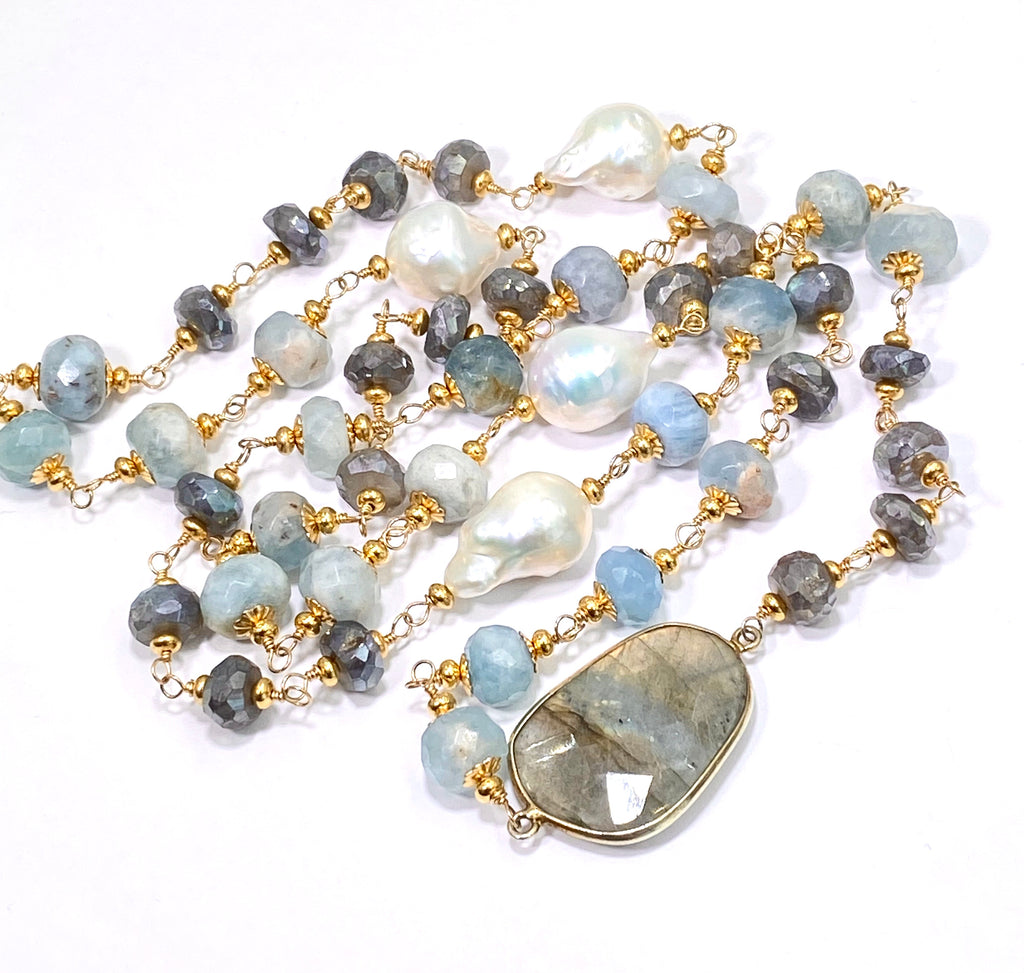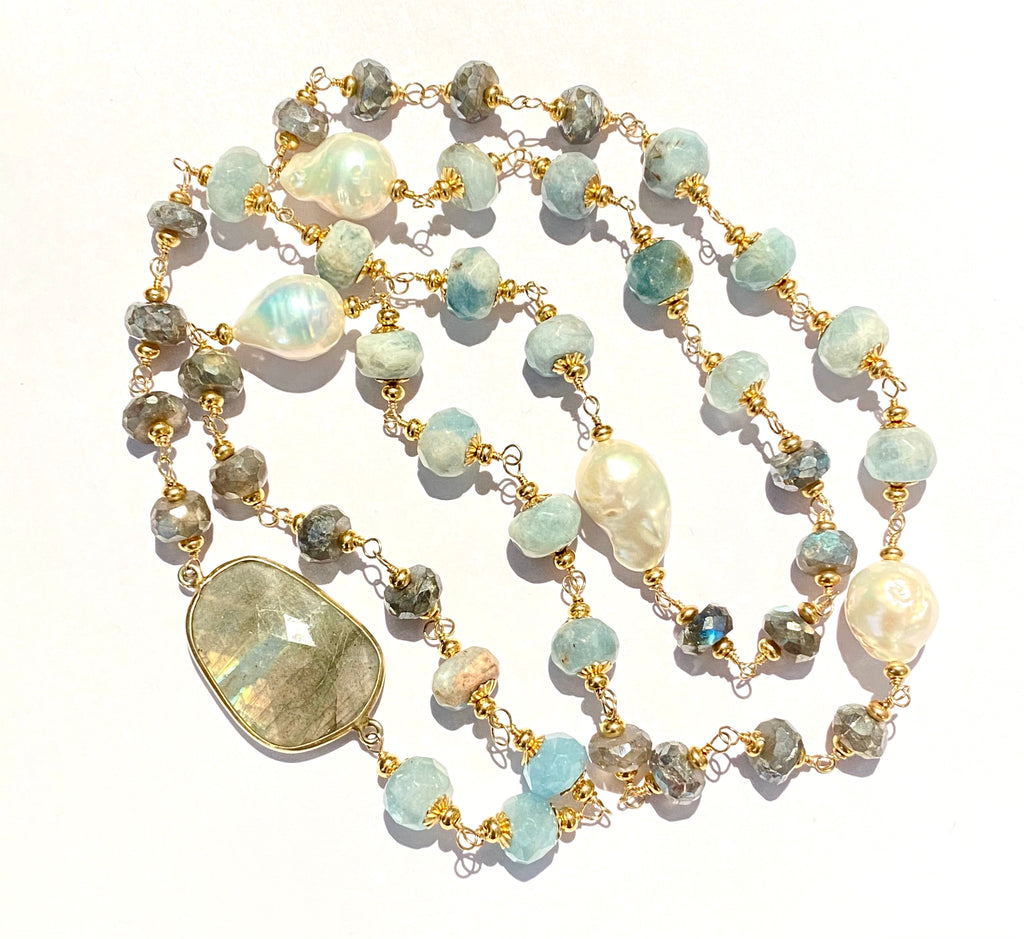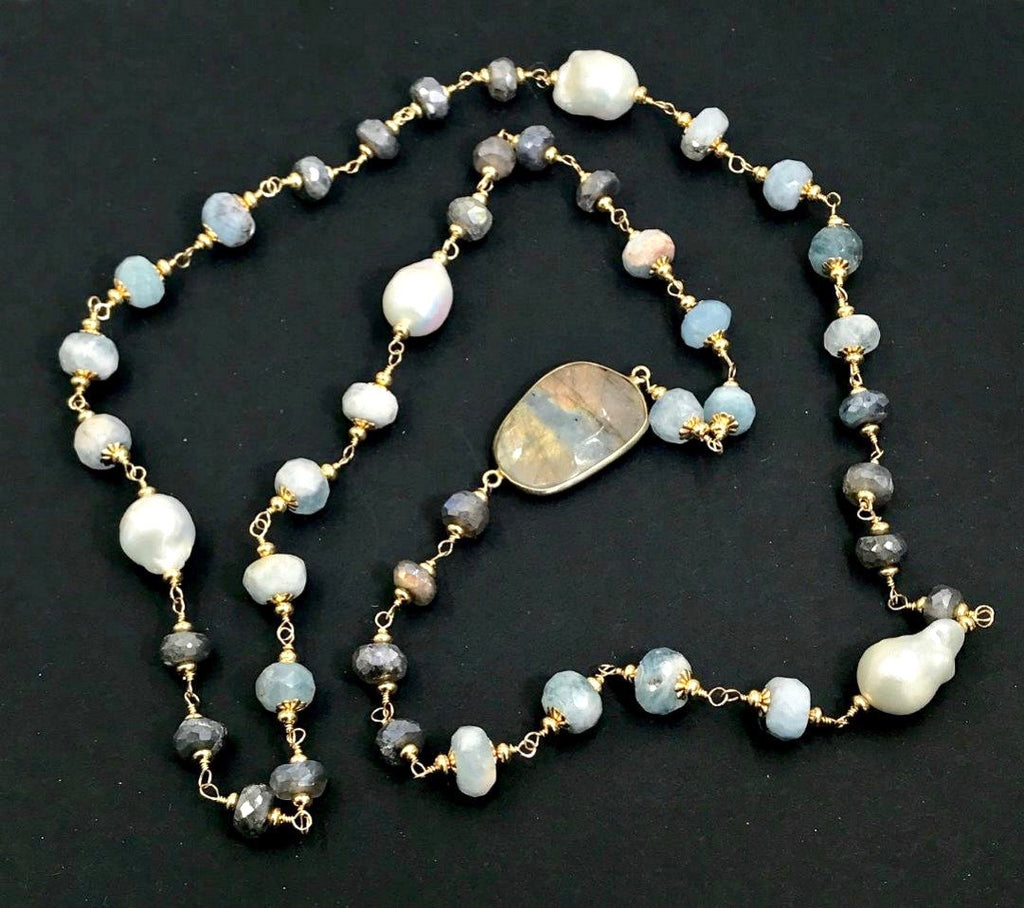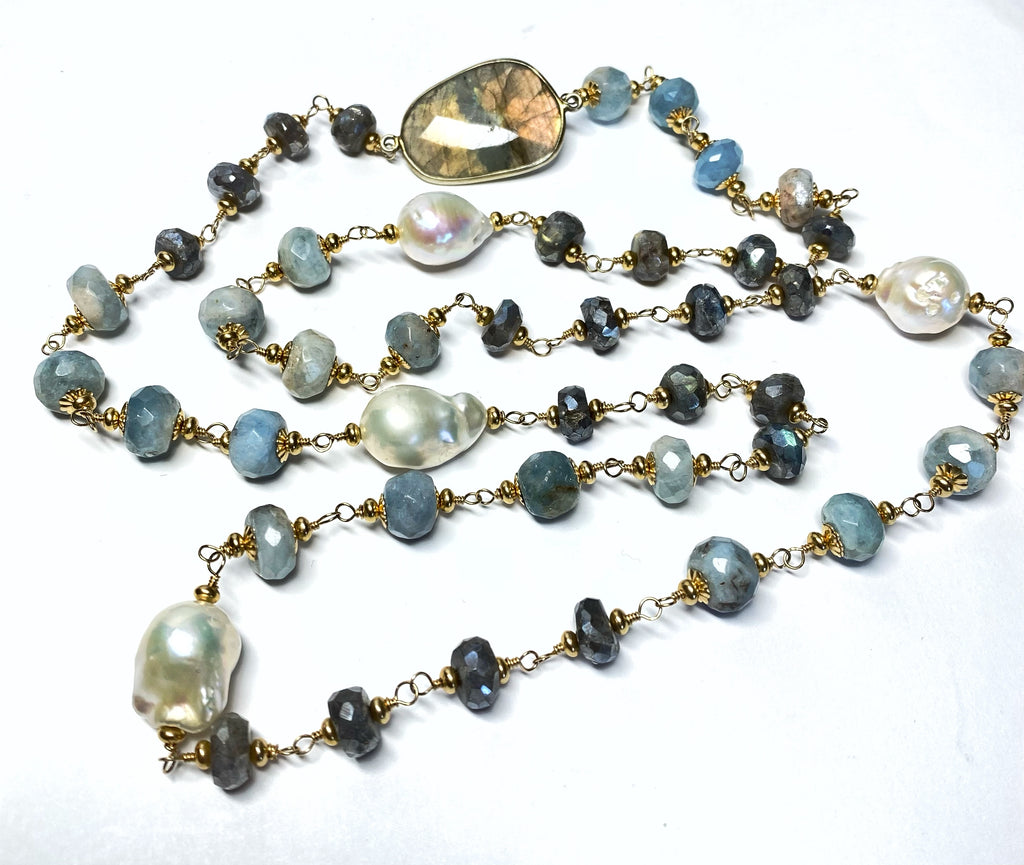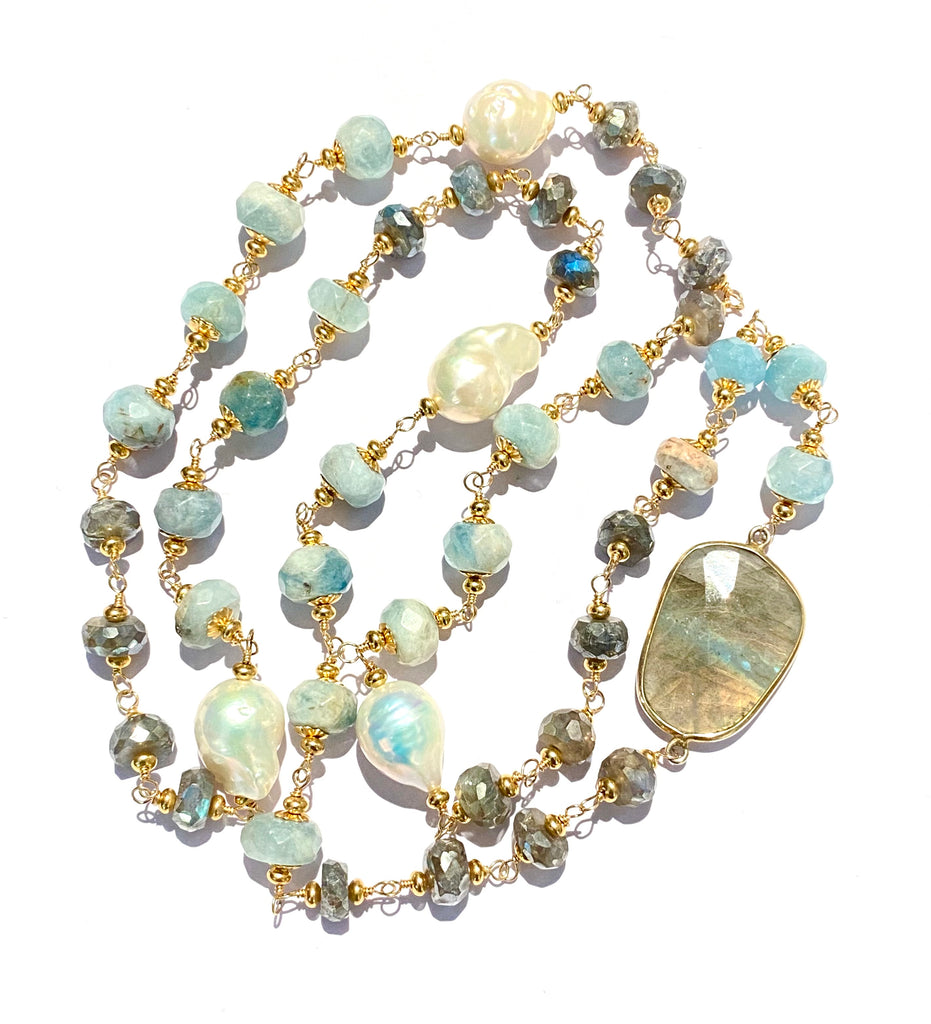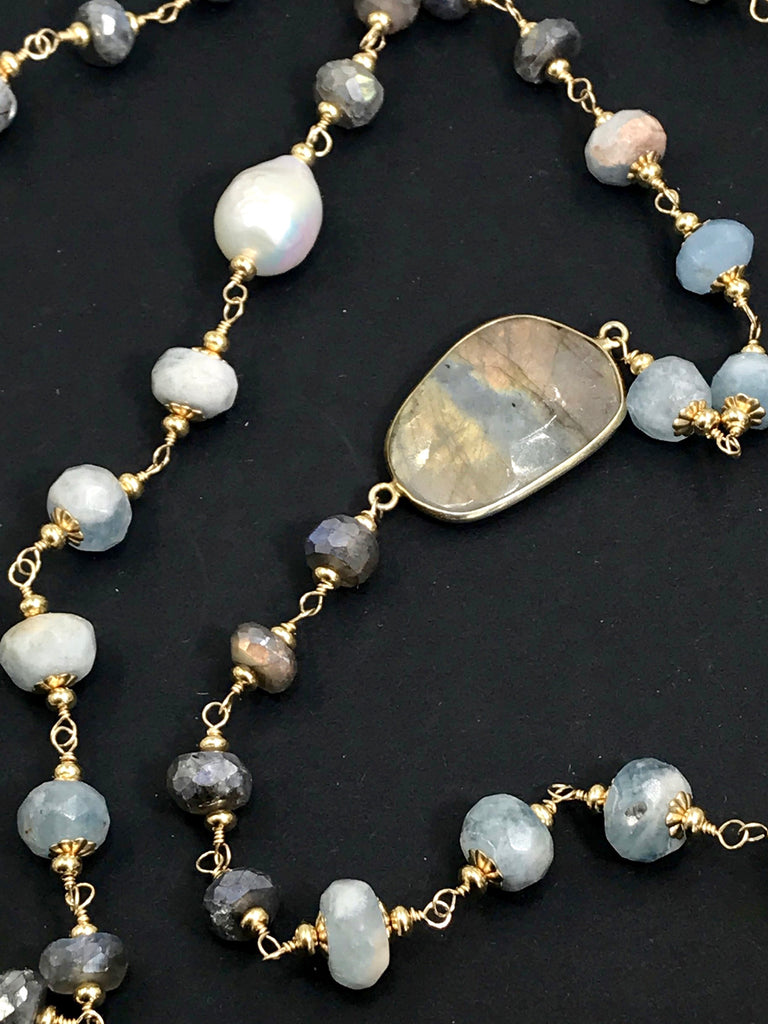 $335.00
$0.00
Aquamarine, Labradorite, Pearl Long Wire Wrapped Necklace
This rosary style, long necklace combines blue aquamarine, mystic blue flash labradorite and ivory baroque pearls with gleaming 14kt gold filled wires and beads to create this glam, boho necklace.
The soft blues, shimmering greys and gleaming pearls are a subtle but rich combination.  You can see the blue flash come out from behind the mystic coating on the labradorite stones that accents the blue aquamarine stones.  
Gold filled beads, bead caps and wires add gleam and stability to this 32 inch long necklace.  There is no clasp: it easily goes over the head.  This is a beautiful necklace to wear year round.
Great gift idea for a March birthday special someone!