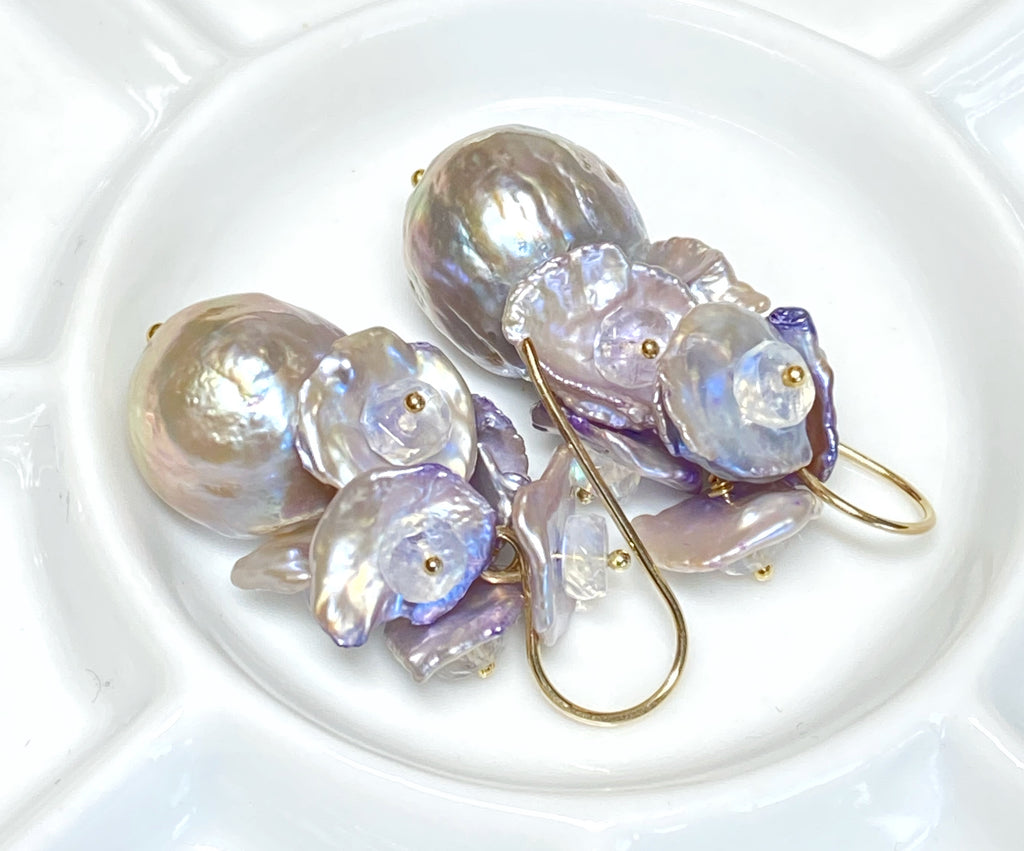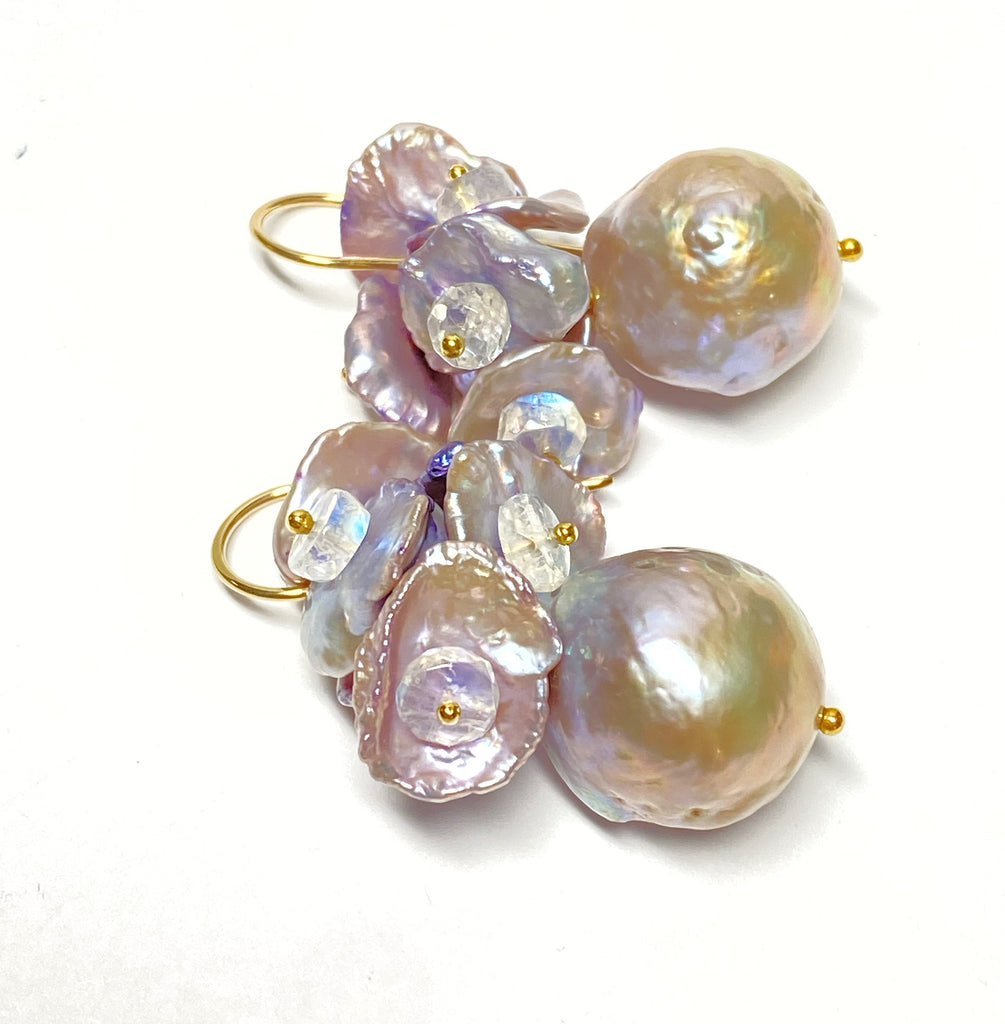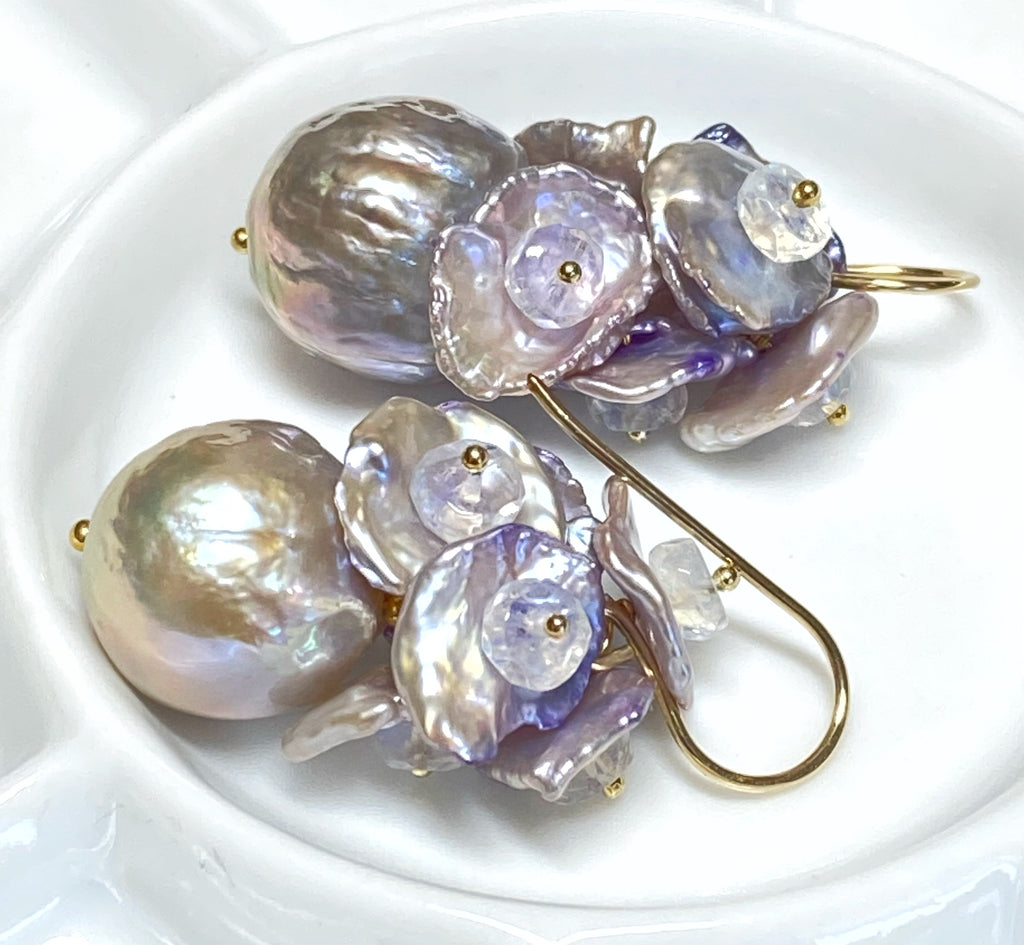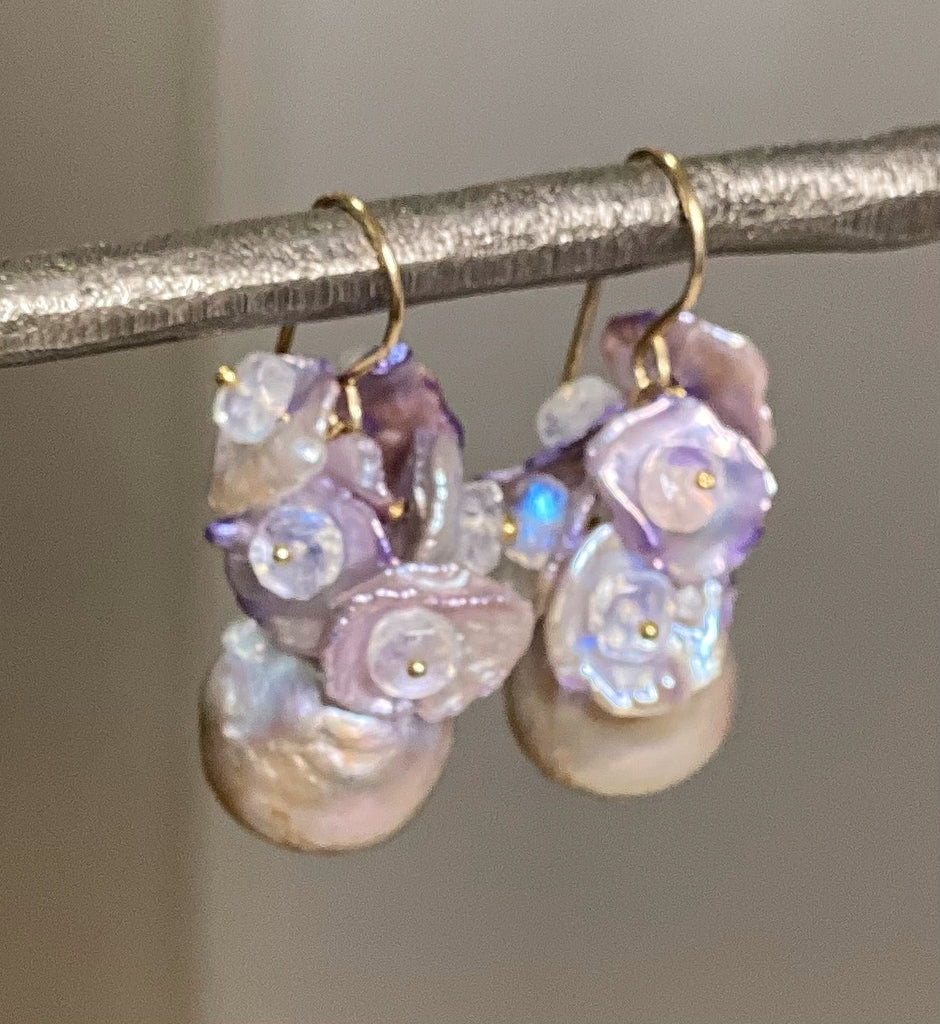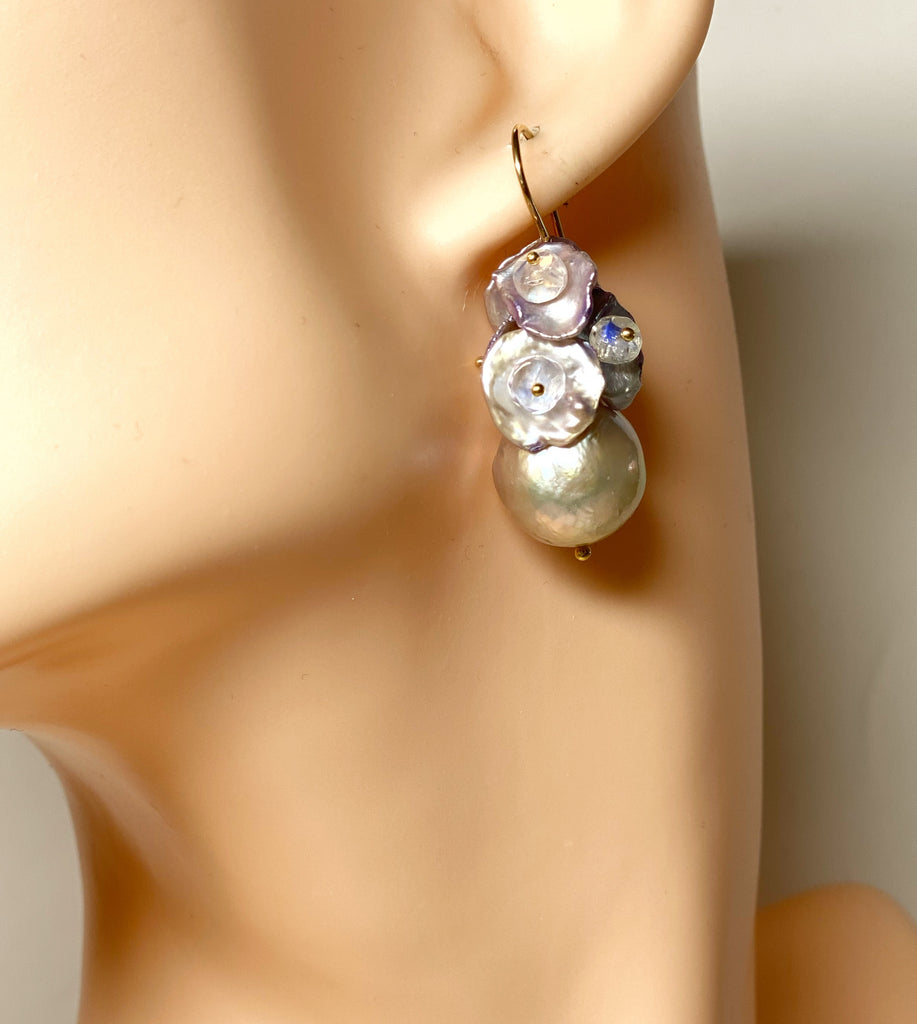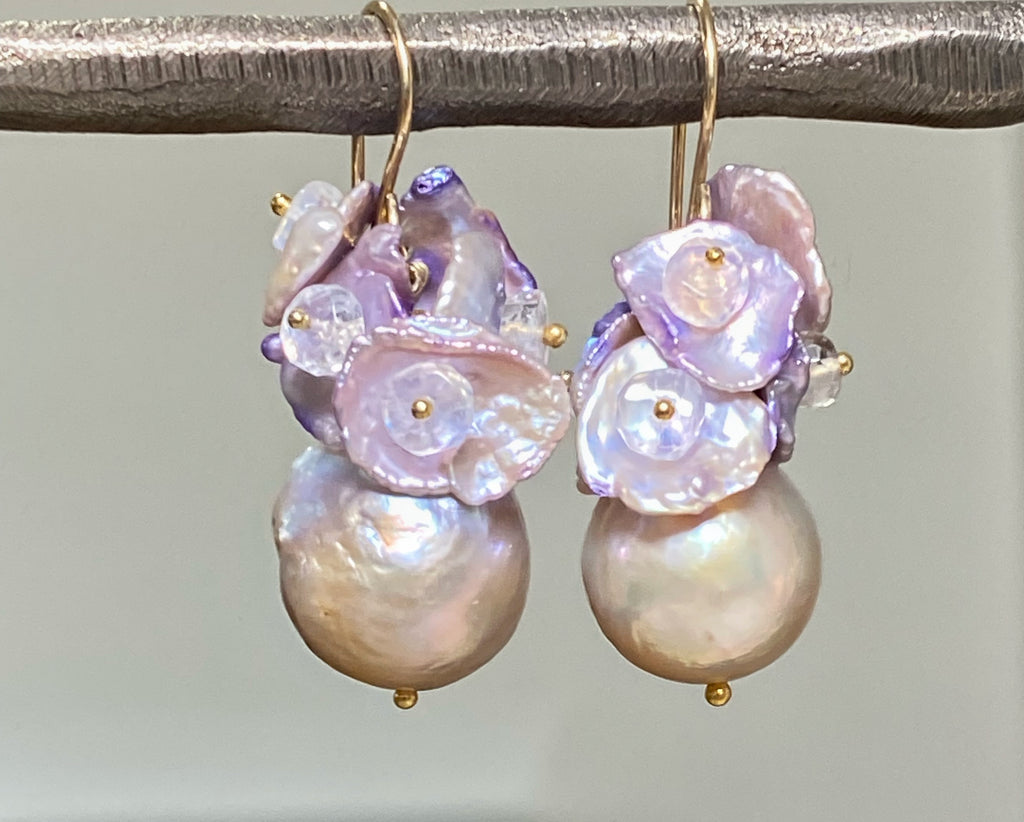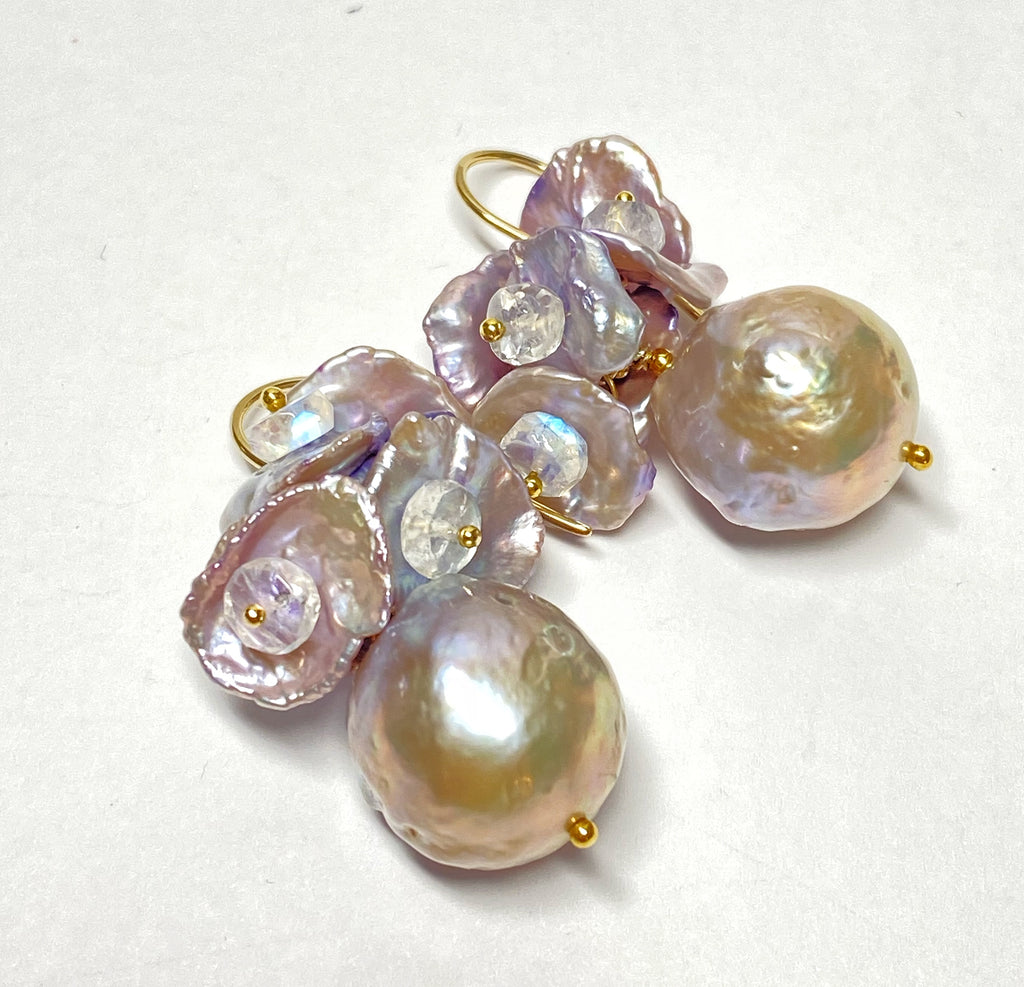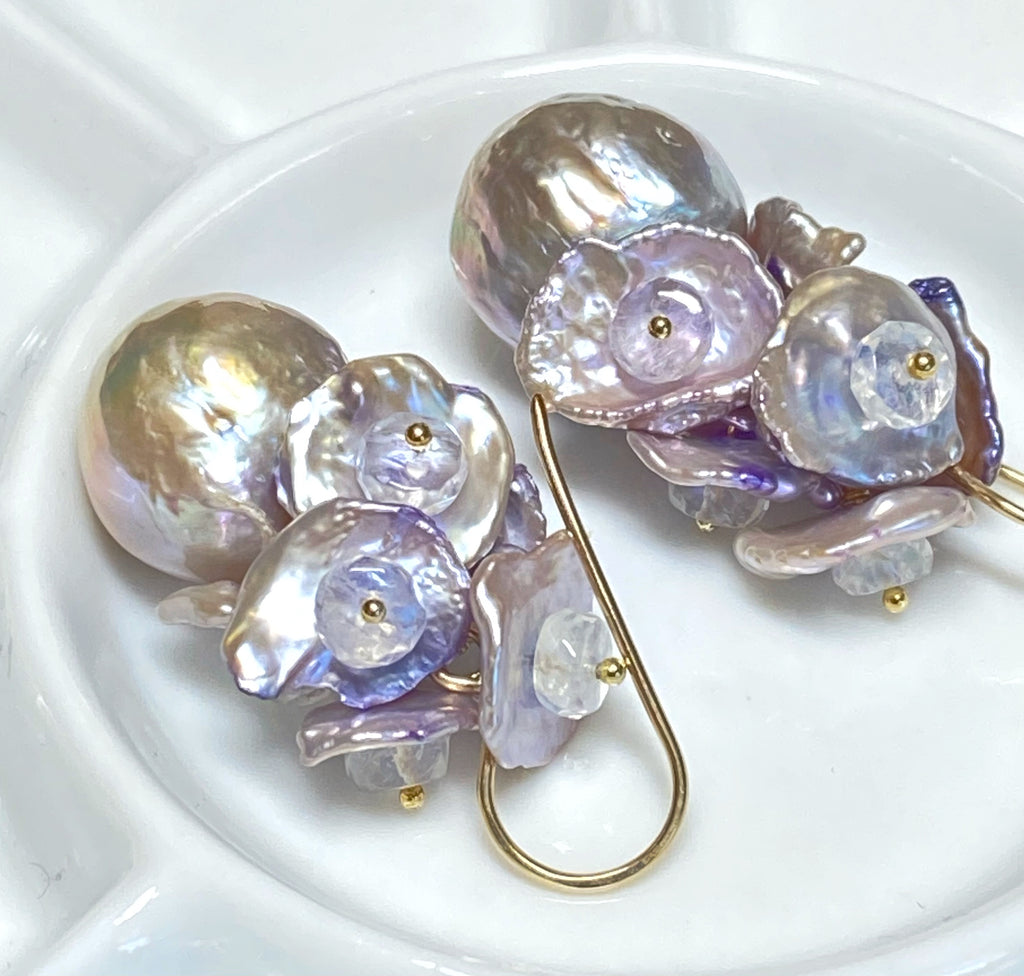 $235.00
$0.00
Silver Gray AAAA Pearl Cluster Earrings with Lavender Keishi and Rainbow Moonstone
Rare and very high quality, AAAA, wrinkly, silvery gray, baroque freshwater pearls, 13 mm, with lustrous, iridescent nacre, dangle beneath clusters of gleaming silvery lavender keishi pearls that are mounted with blue flash rainbow moonstone rondelles to create these statement pearl earrings.
The beauty of these shimmering earrings is how the colors appear different in different lighting.  Sometimes they appear gleaming iridescent gray or silver; sometimes more lavender, and sometimes blue, when the moonstones start flashing their flashes.
In most lighting, the lavender hues are very subtle.2
The pearls and keishi pearls are mounted on gold vermeil ball headpins, and their total length with the 14 kt gold filled French hook earrings is 1 1/2 inches. 
The visual weight of these French hooks complements the delicate gold balls of the headpins, but you could also select the 14 kt gold filled lever back earrings if you prefer those.
These pearl earrings are great for many occasions, and they would easily look amazing with grays, lavenders, blues and more.
Each earring weighs 0.3 ounces.
Their rich, soft colors and gleaming iridescence will have all eyes glued to your ears!
Questions?  Send me a CHAT message.