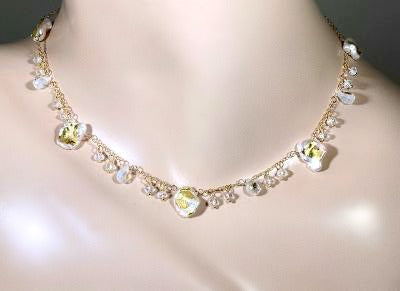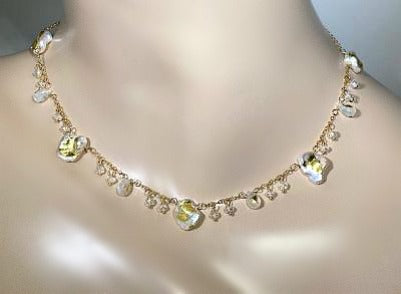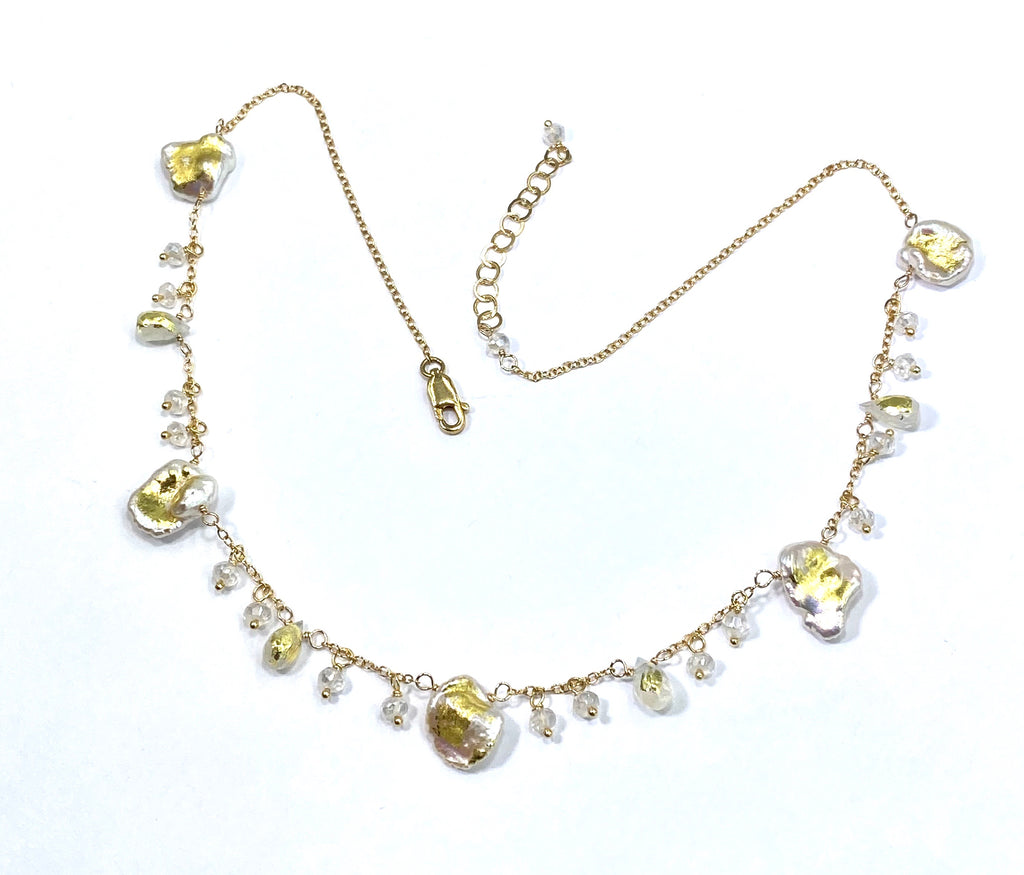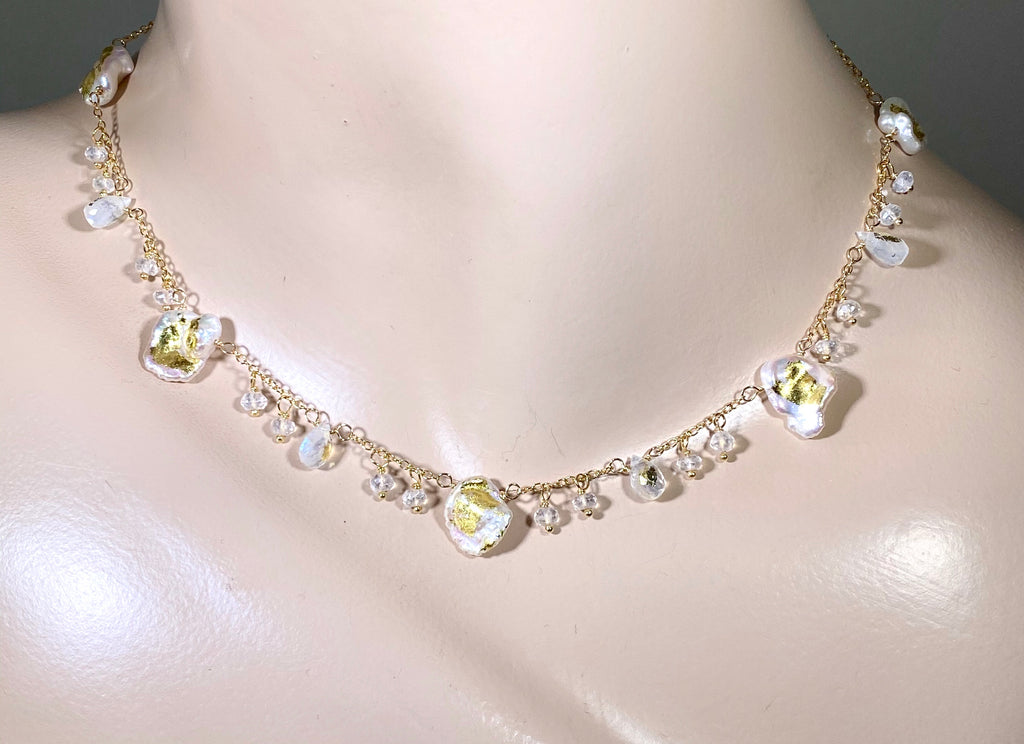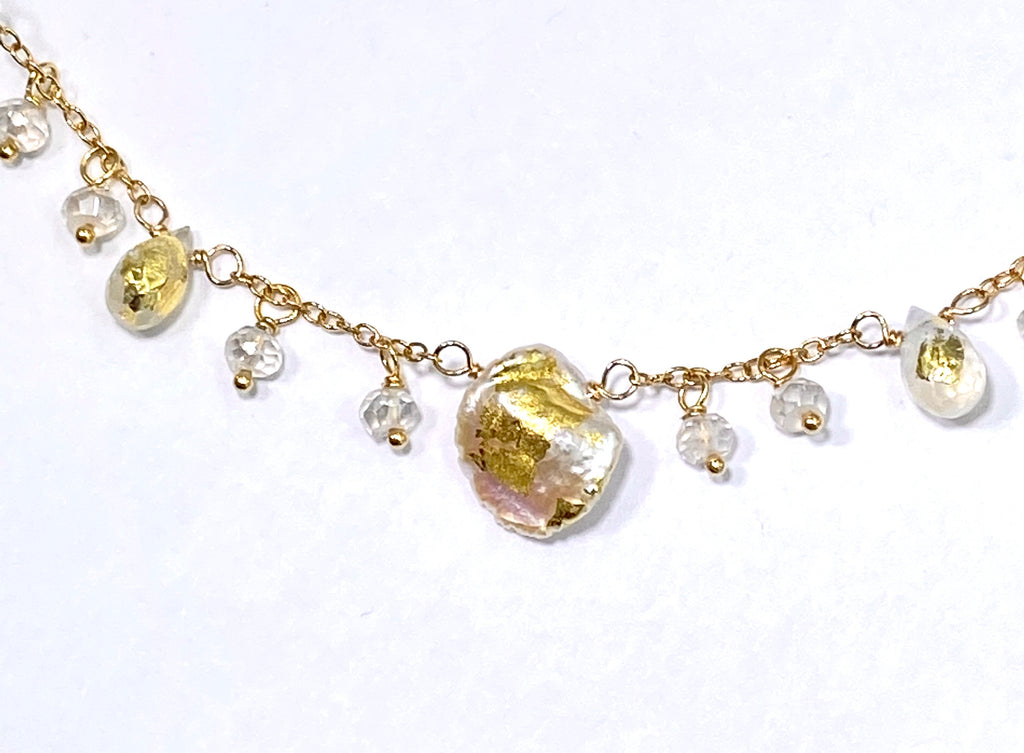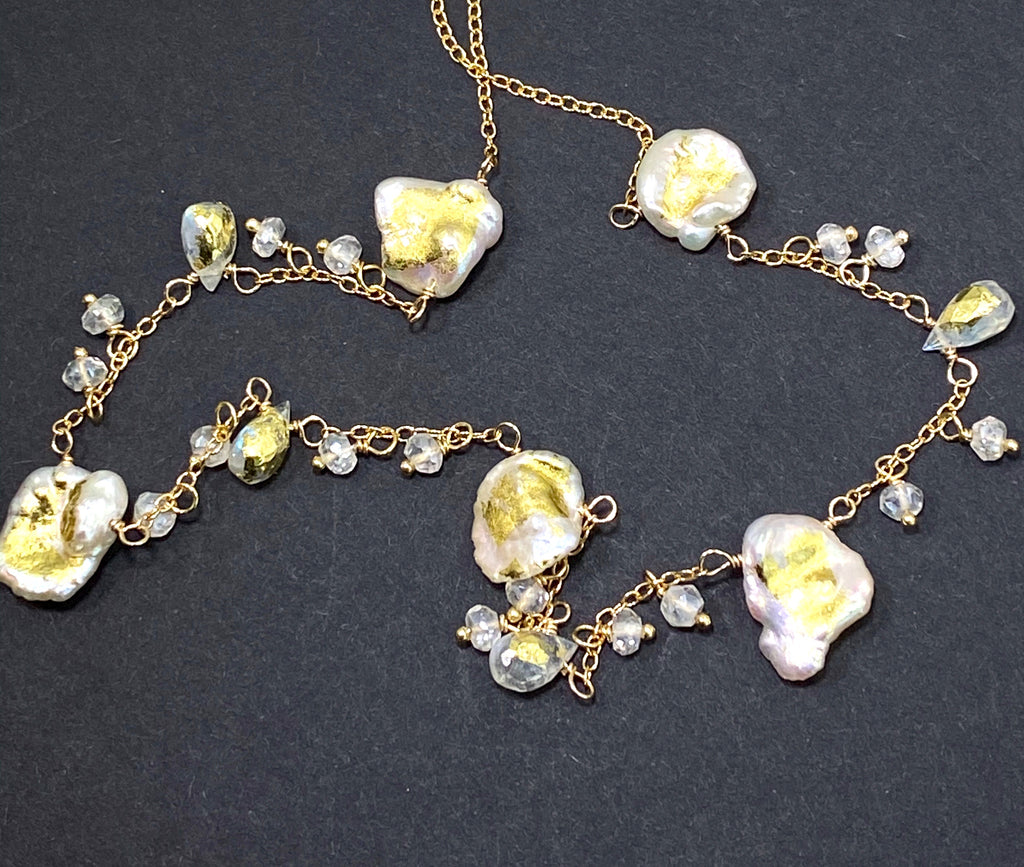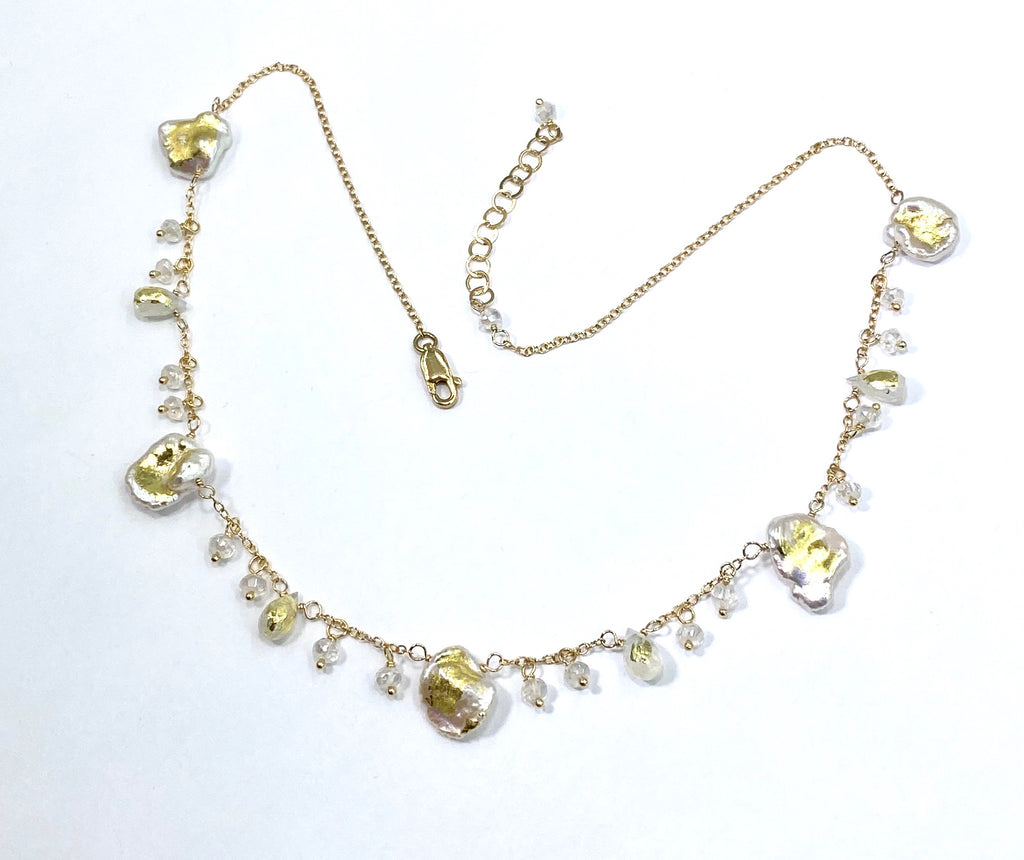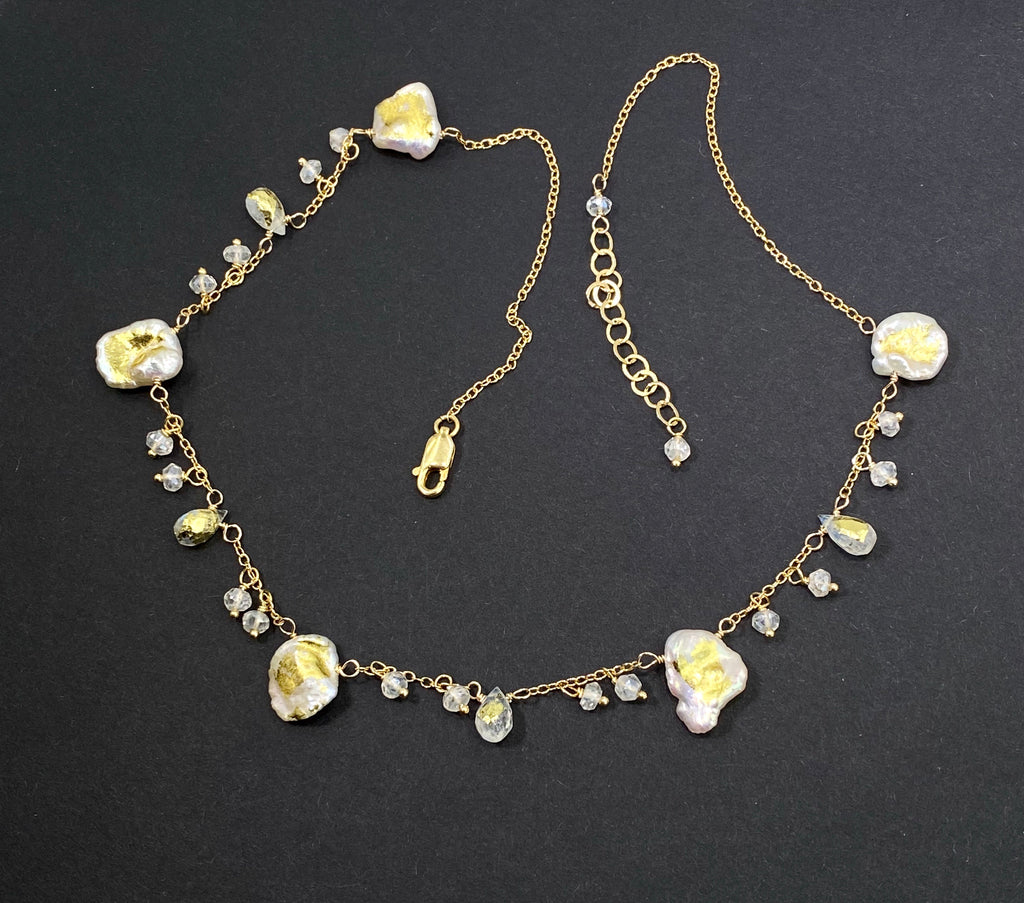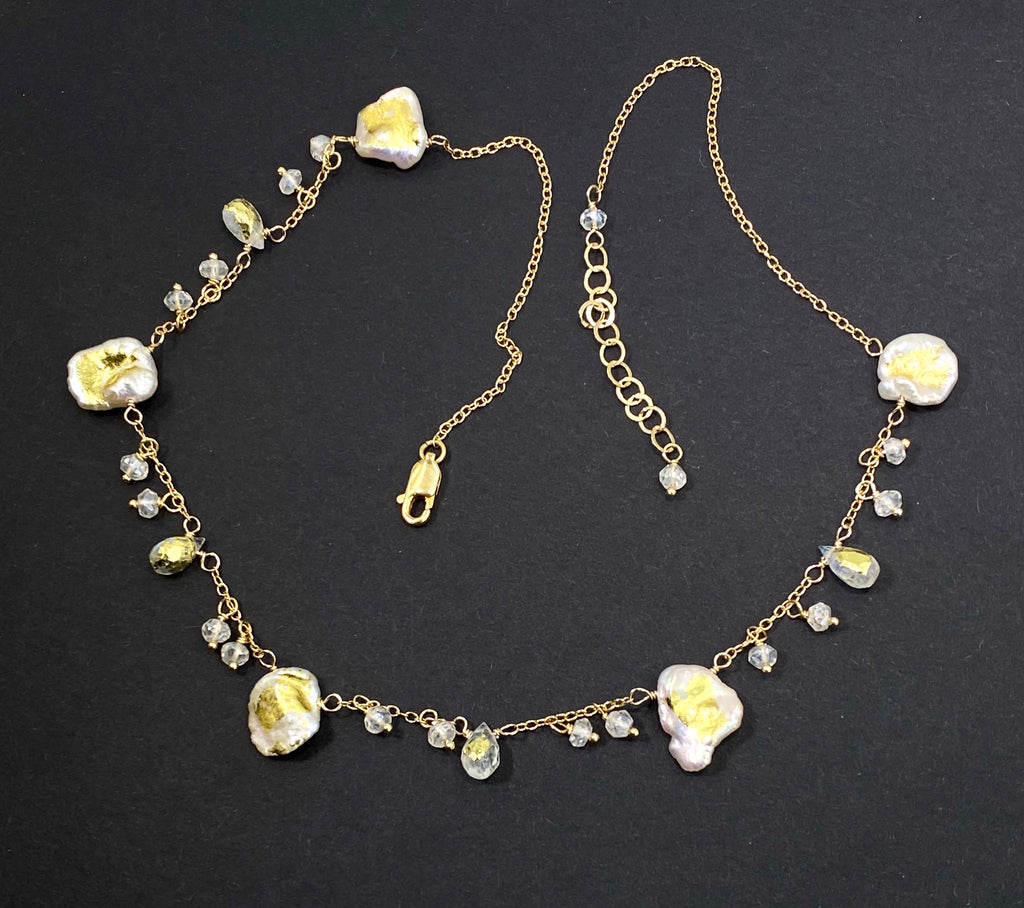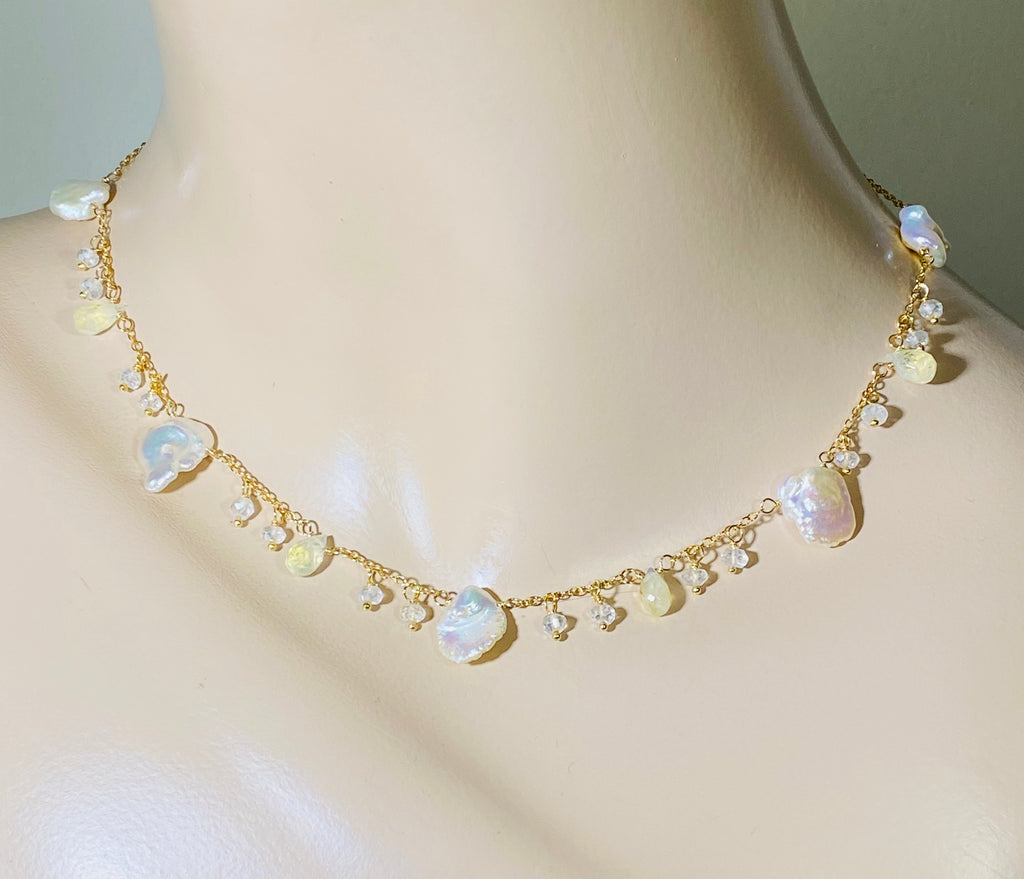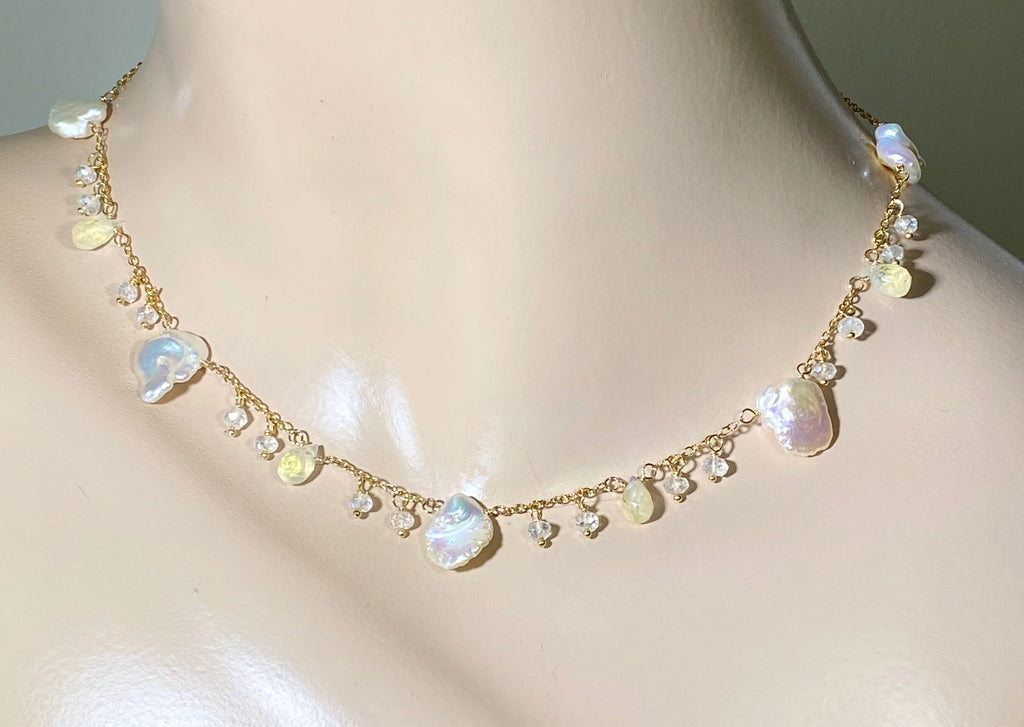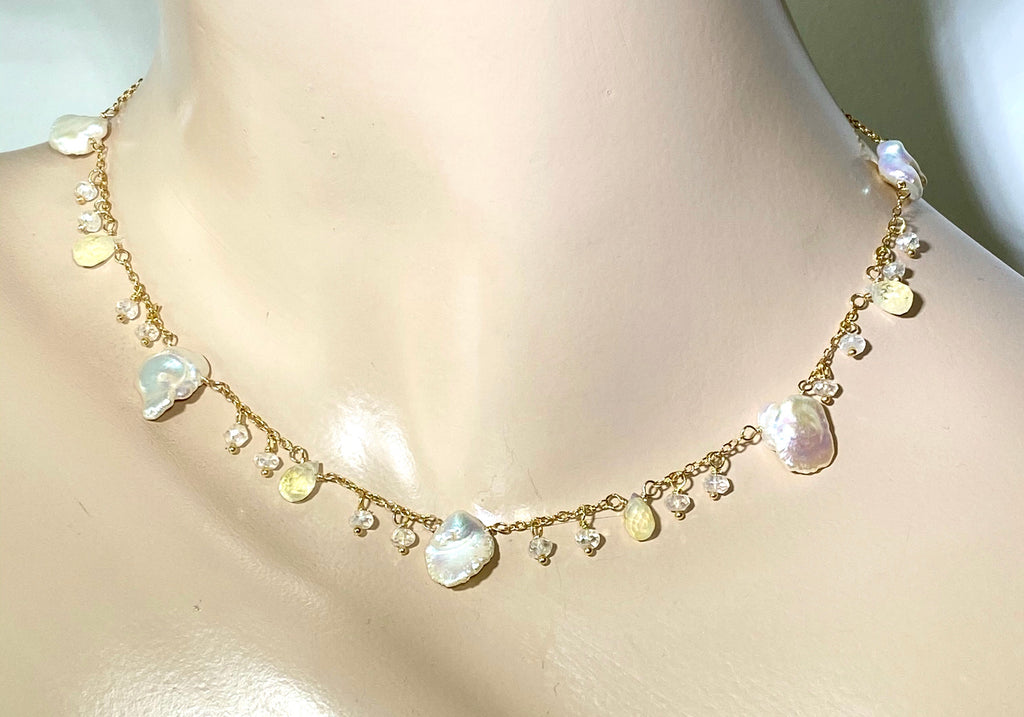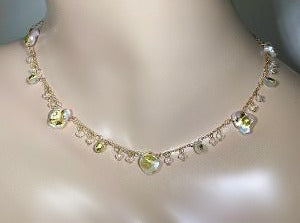 $215.00
$0.00
Keishi Pearl 24kt Gold Leaf Boho Dangle Necklace with Rainbow Moonstone
Gleaming white ivory keishi pearls and small rainbow moonstone teardrops, mounted with fragments of 24kt pure gold leaf, are wire wrapped on dainty 14kt gold filled chain with dangling mystic crystal quartz rondelles to create this summer necklace.
The gold leaf is lightly distressed for a soft look on the pearls and moonstones, which are then sealed to protect the finish from further wear.  
This very versatile necklace can be worn with the gold leaf side against the body, showing the elements in their plain version.  Worn this way, the rainbow moonstones have a soft glow of gold to them.  
The twinkling of the mystic crystal quartz rondelles mixes beautifully with the gleaming pearls and flashing moonstones, making this a delightful necklace to wear alone of layered with others.  Easy summer glamour! 
Necklace measures 15 1/2 inches to 17 inches long with extender chain of 14kt gold fill.  Lobster clasp is 14kt gold fill as well.
Questions?  Send me a Chat message.