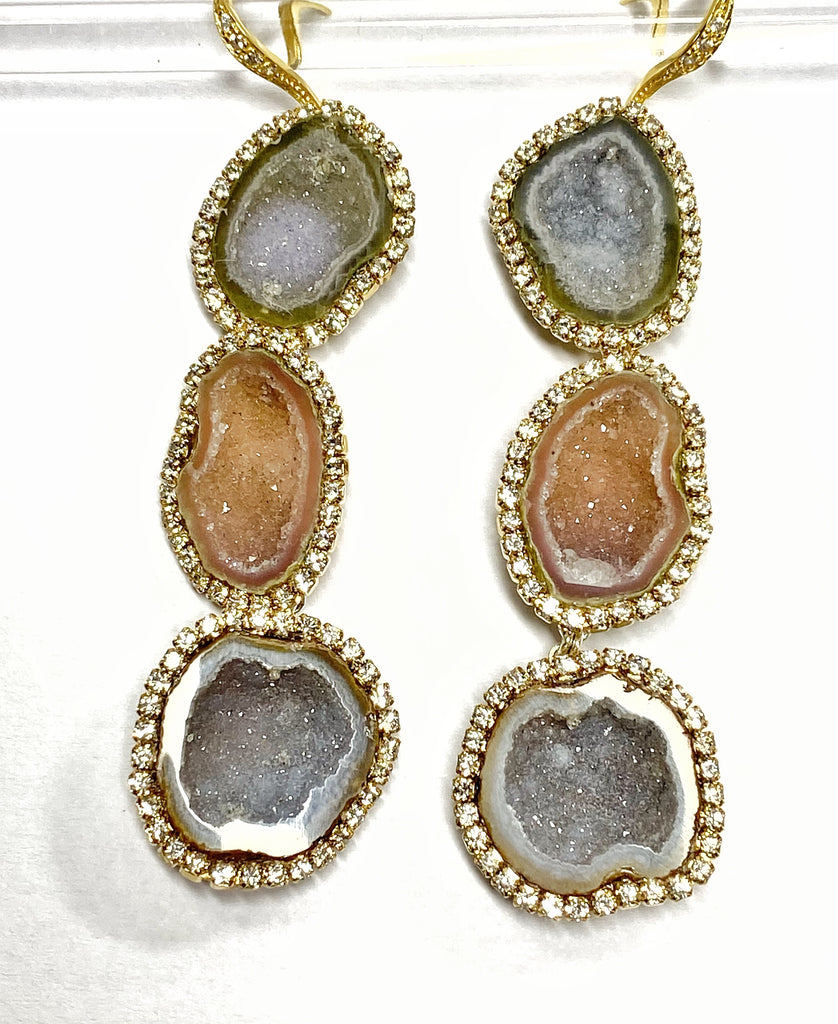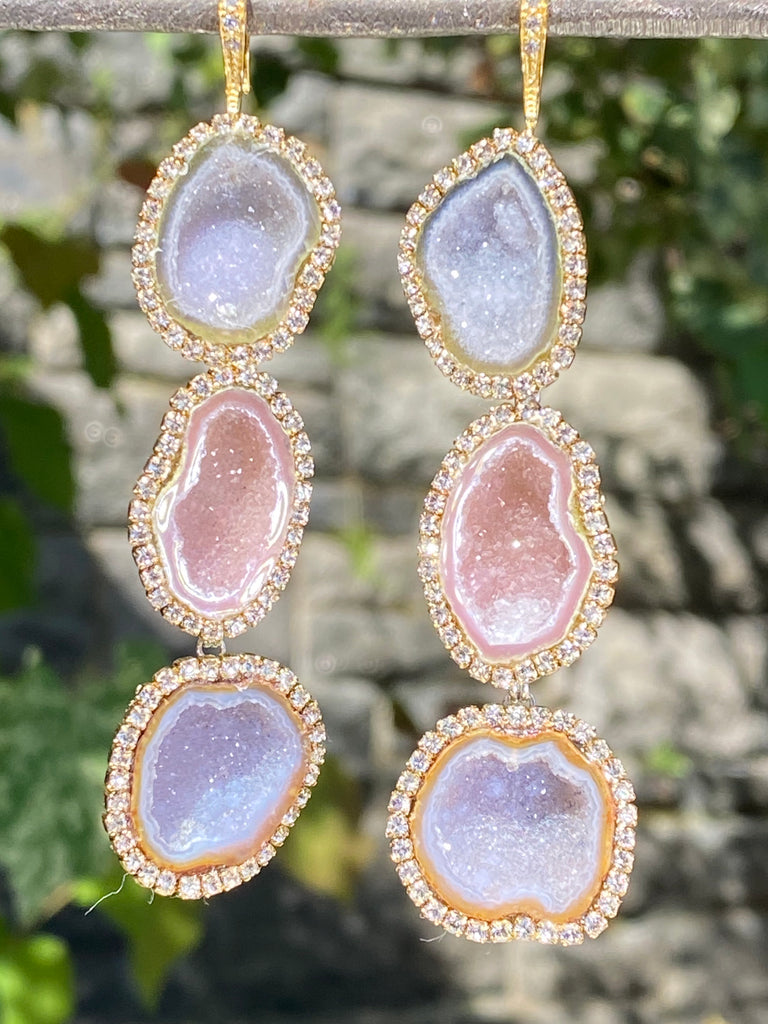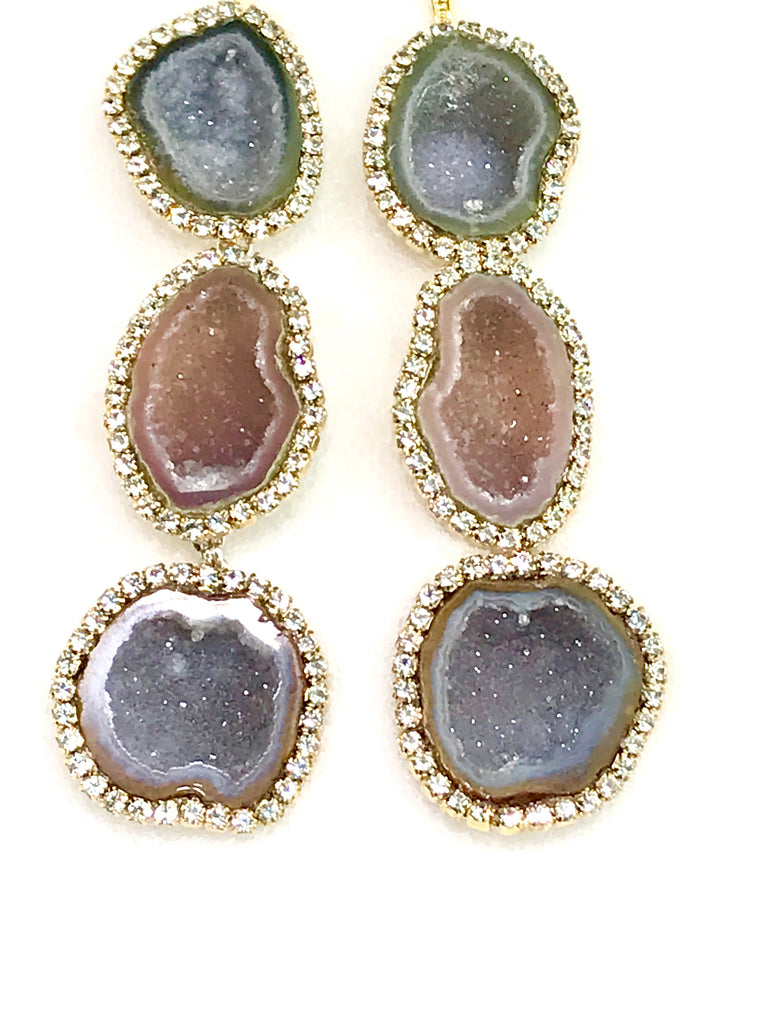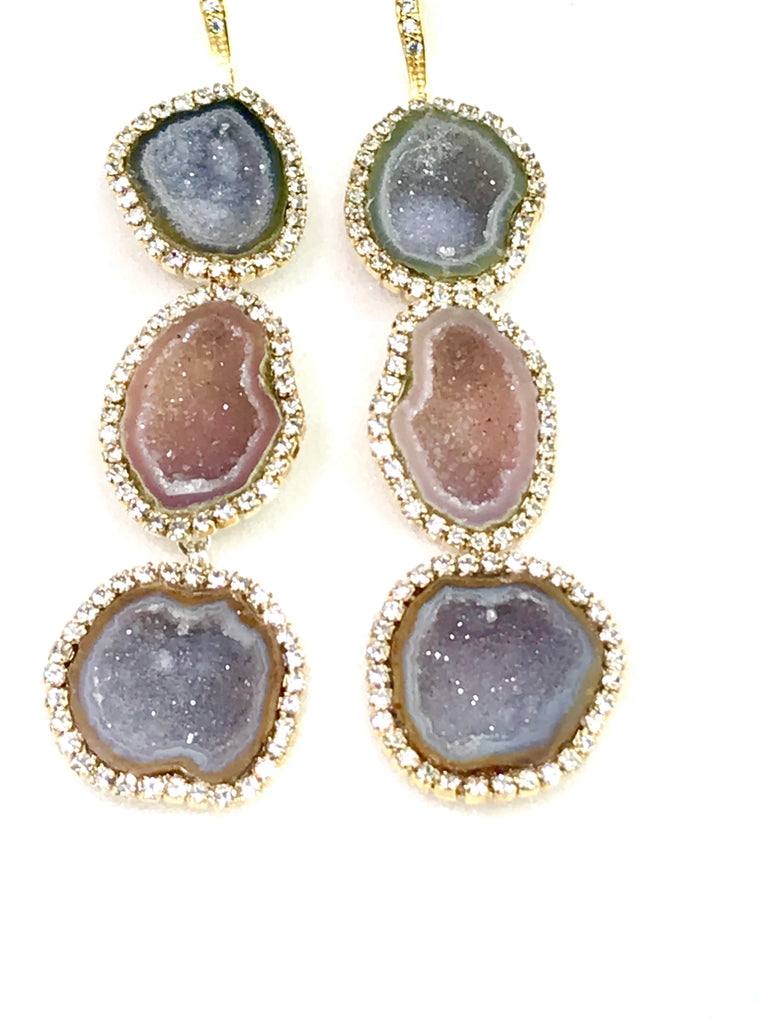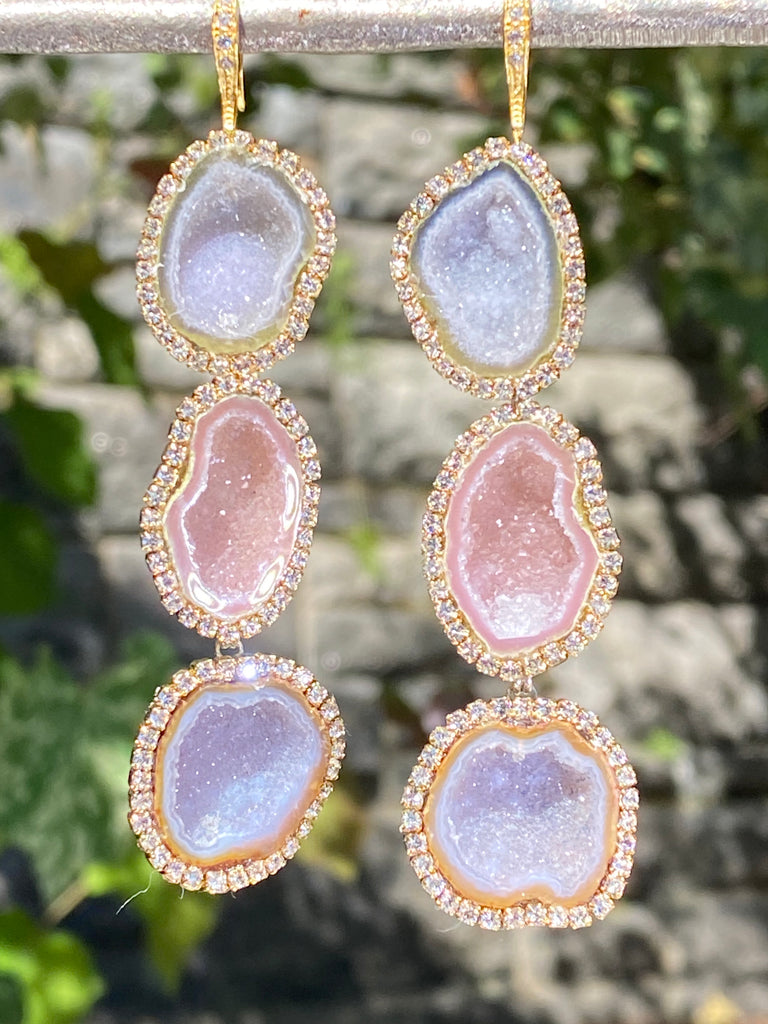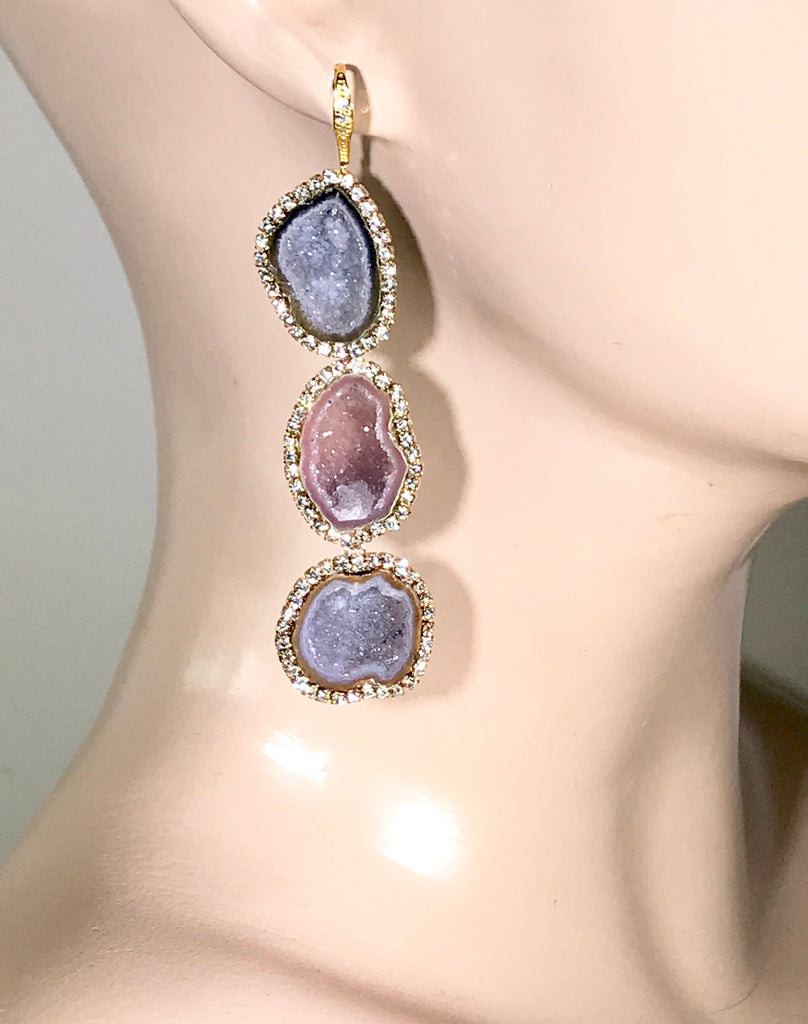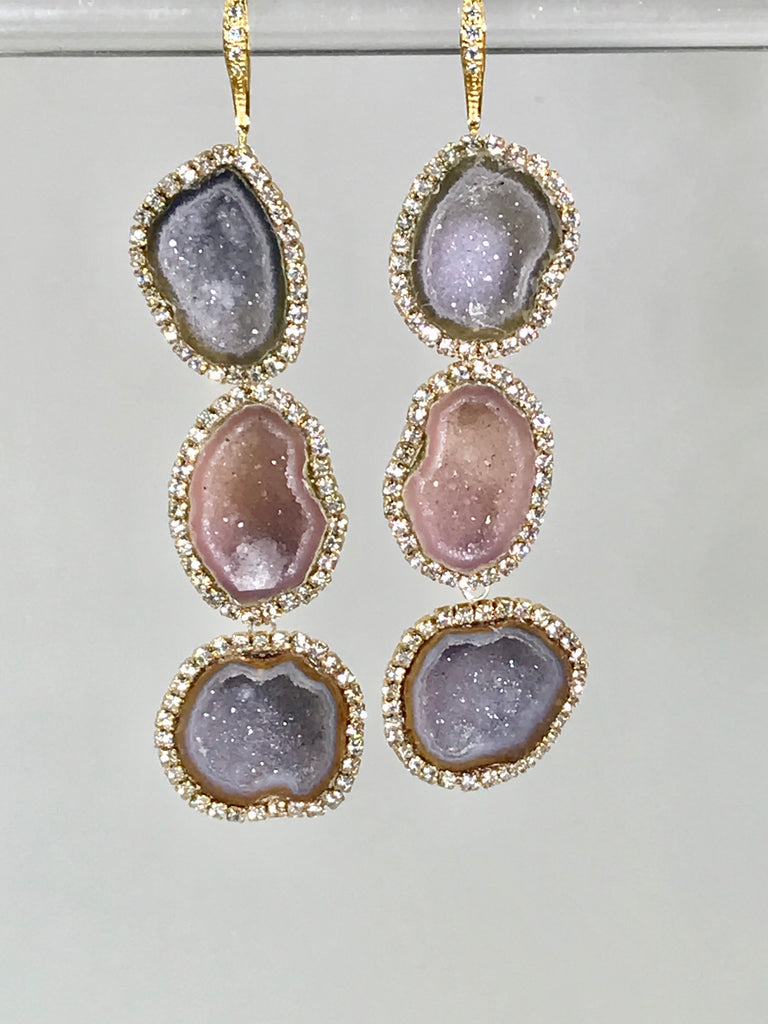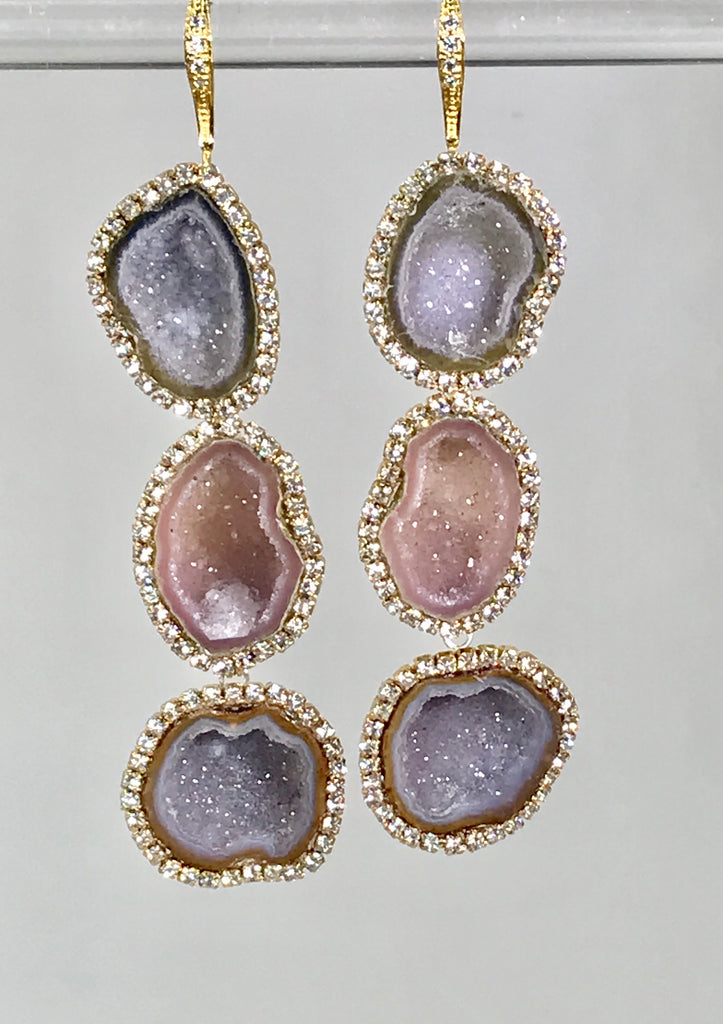 $1,195.00
$0.00
Tabasco Geode Triple Dangle Earrings Multicolor
Beautiful tabasco geode slices, each with large saucers of shimmering, sparkling druzy crystals are mounted as triple dangle statement earrings.
Each is mounted with genuine Swarovski crystals, with out-of-this-world dazzle, to mesmerize their onlookers. 
Mounted with real diamonds, these earrings would run in the five figures; These are far more affordable without sacrificing the glamour.
These three geodes are three different soft colors: the bottom one is a taupe shade; the middle one is a soft rose, and the top one is a soft muted green. 
They are perfectly wearable with any colors.  
These geodes are slim, not thick and heavy; the bottom stone measures about 21 mm x 22 mm; the middle one measures about 25 mm x 18 mm, bottom one measures about 24 mm x 18 mm.  View the videos in picture 2 and 3.
Total length of earrings with pave cz gold French hook ear wires is 3 1/2 inches.
Great for a bride, for a guest to wear to a wedding, to wear with a sweater and jeans, these are very versatile.
Questions?  Please send me a message through the CHAT box.