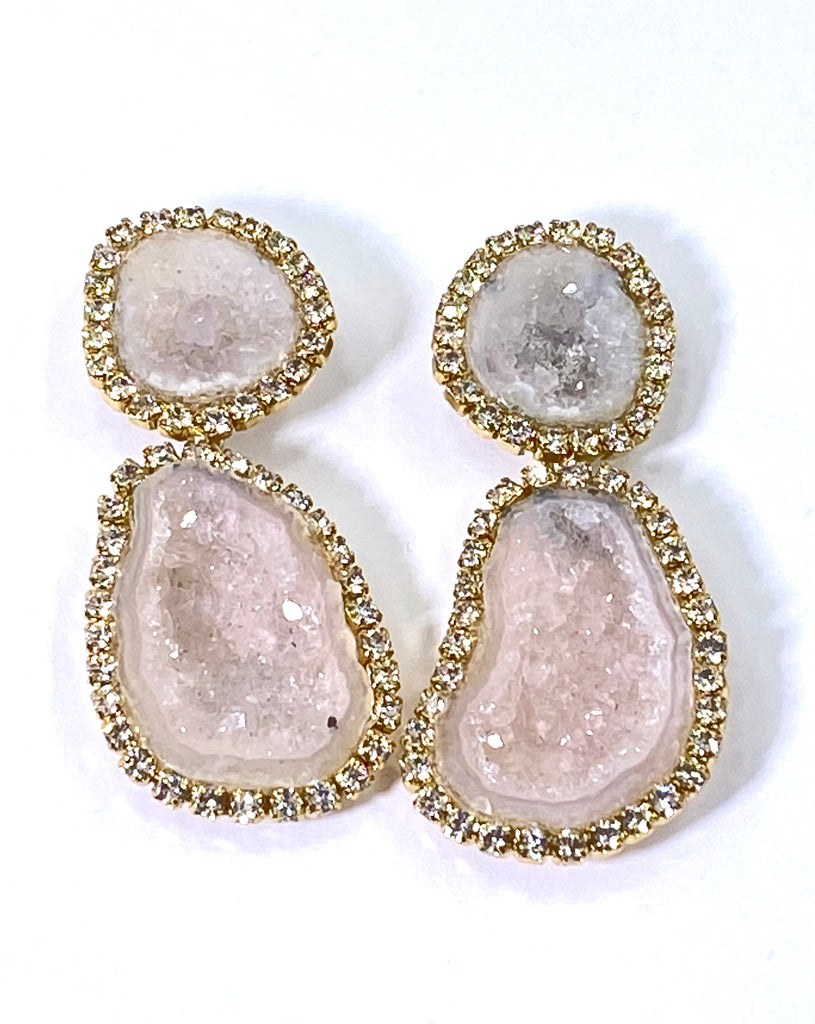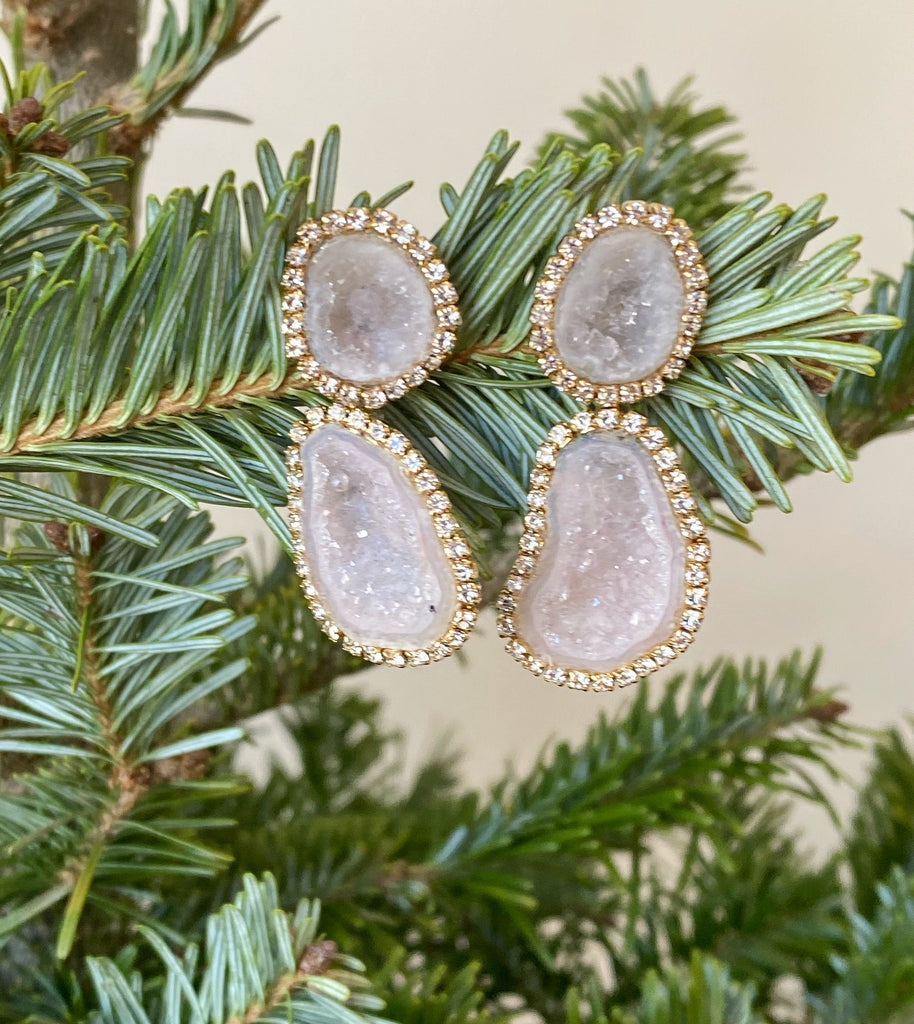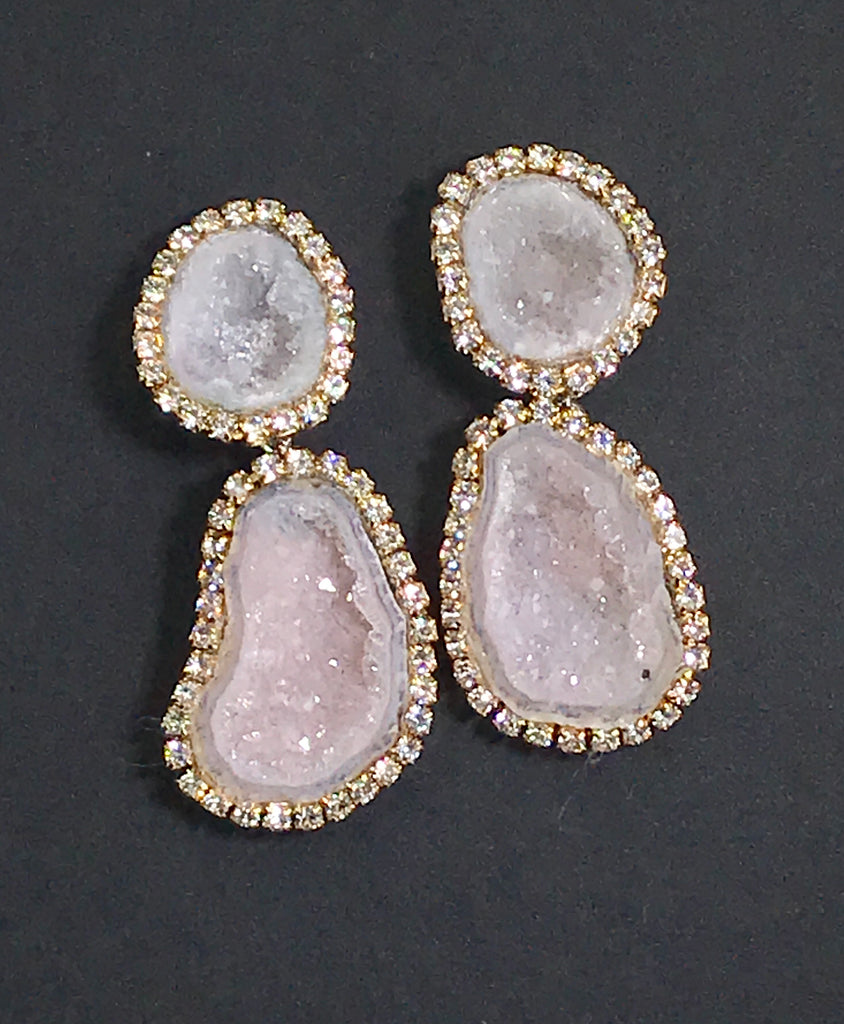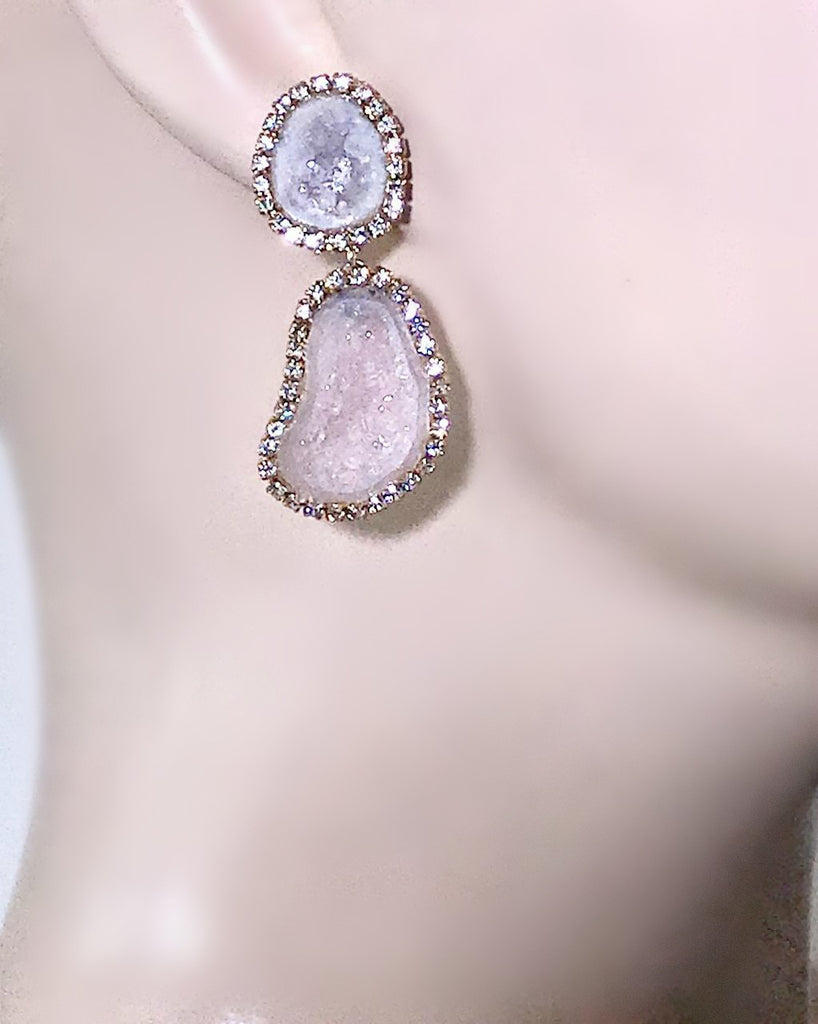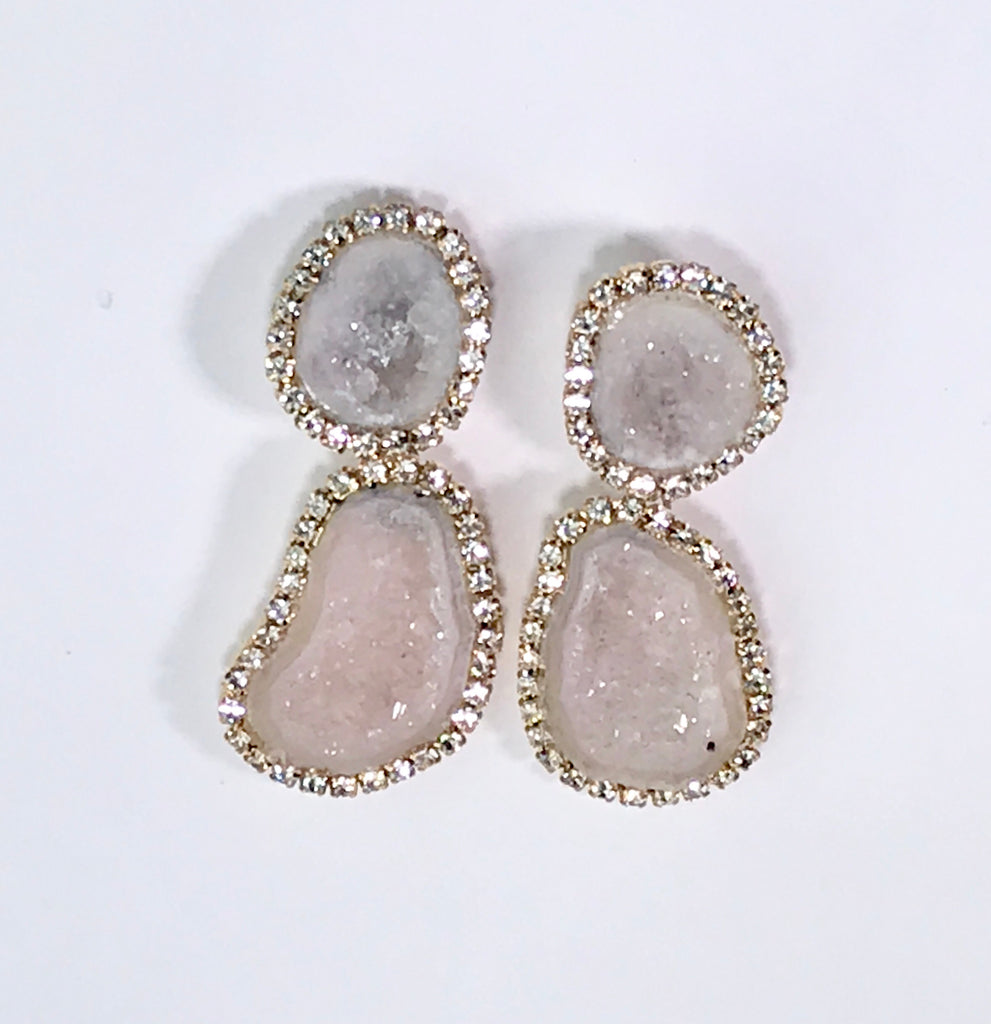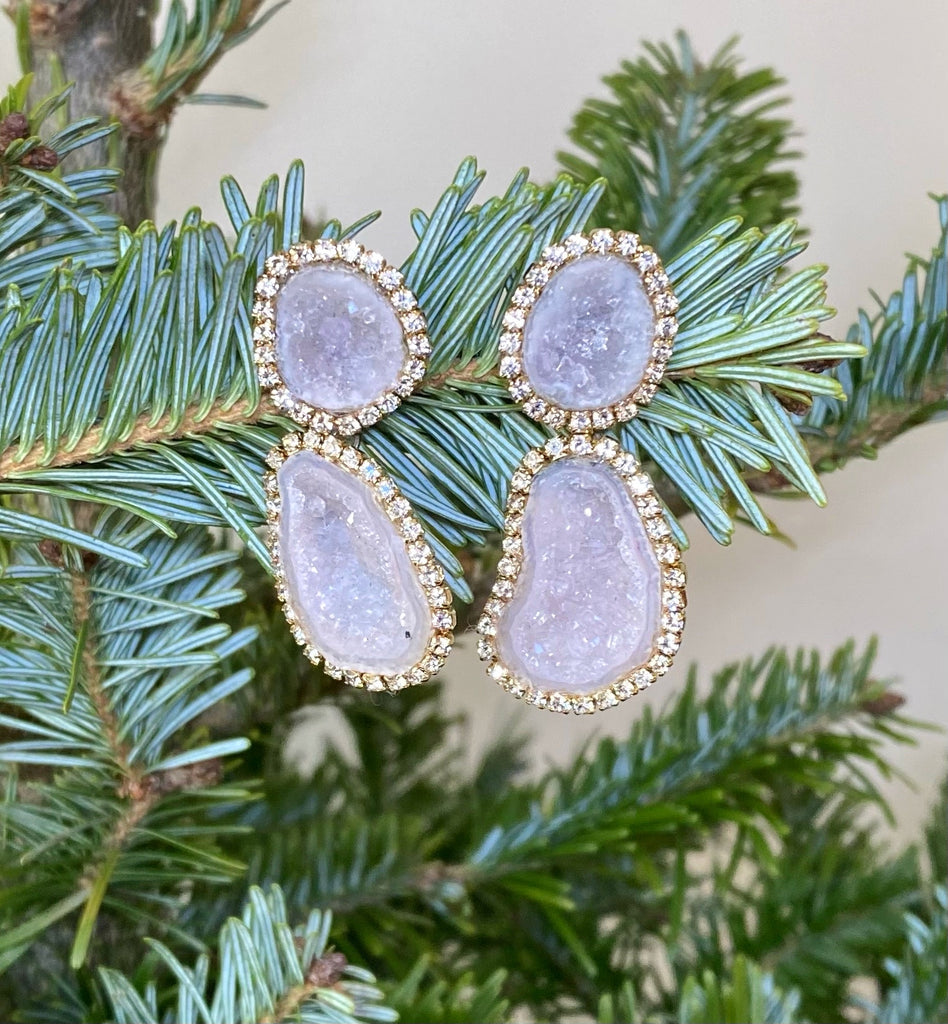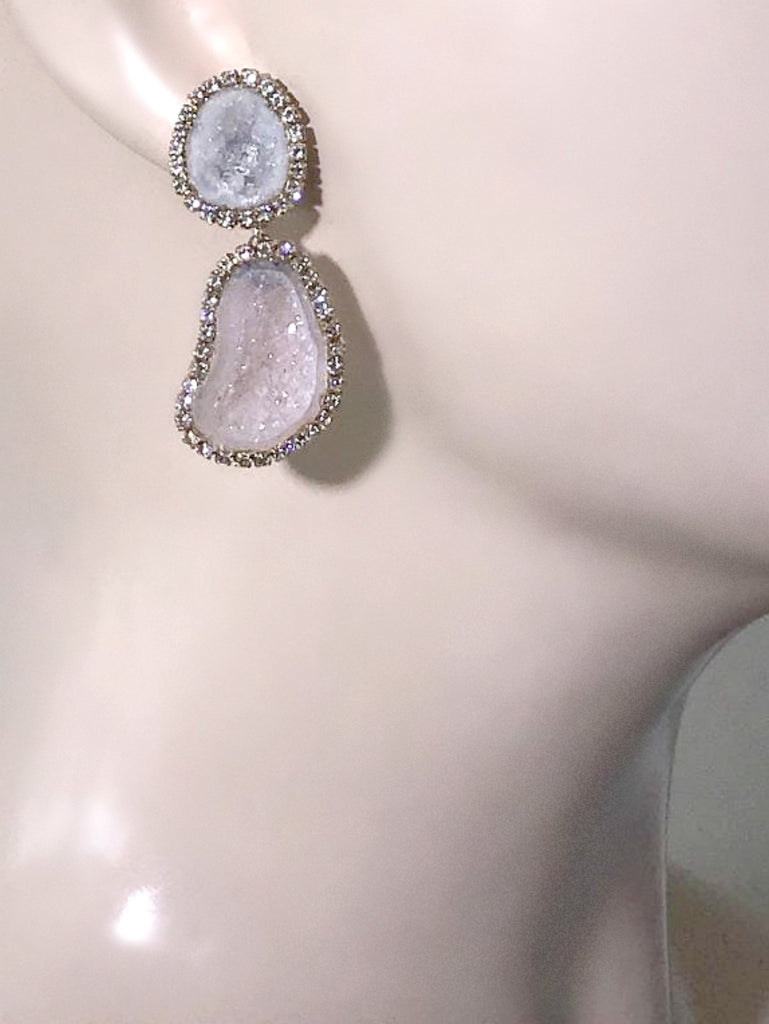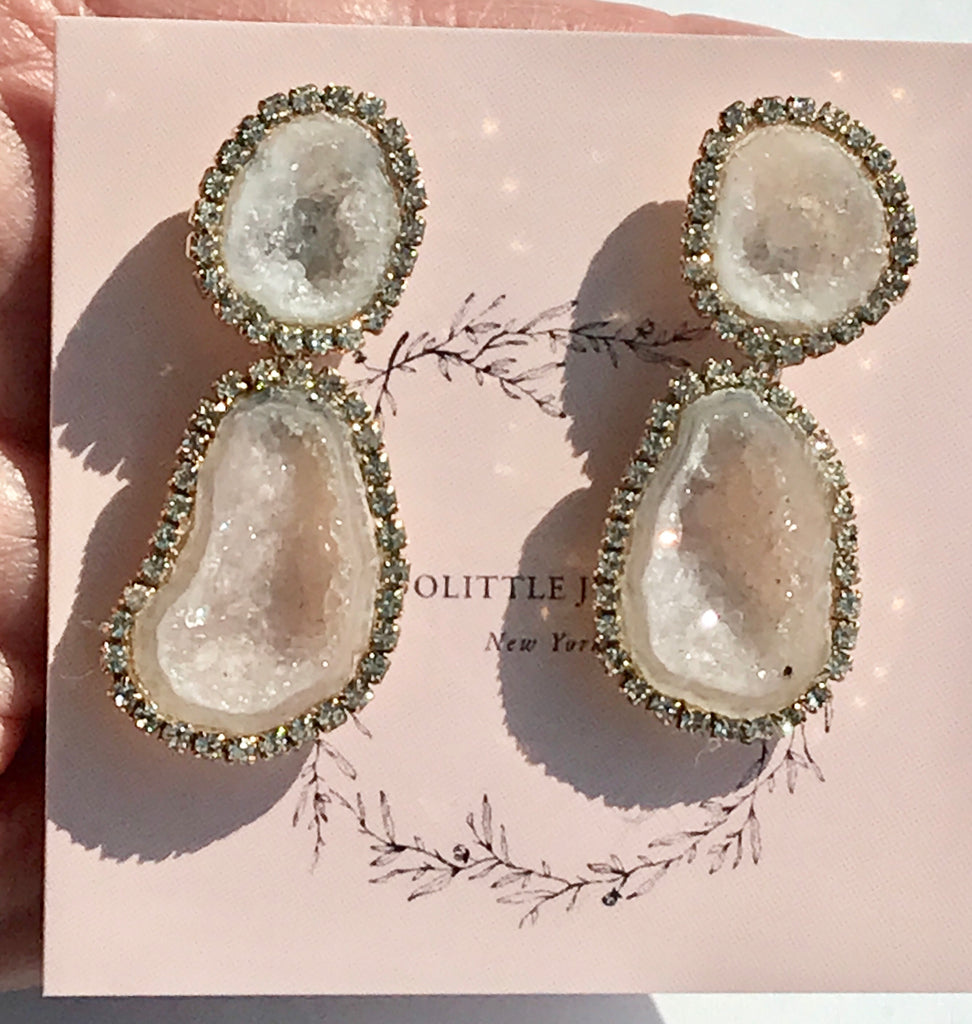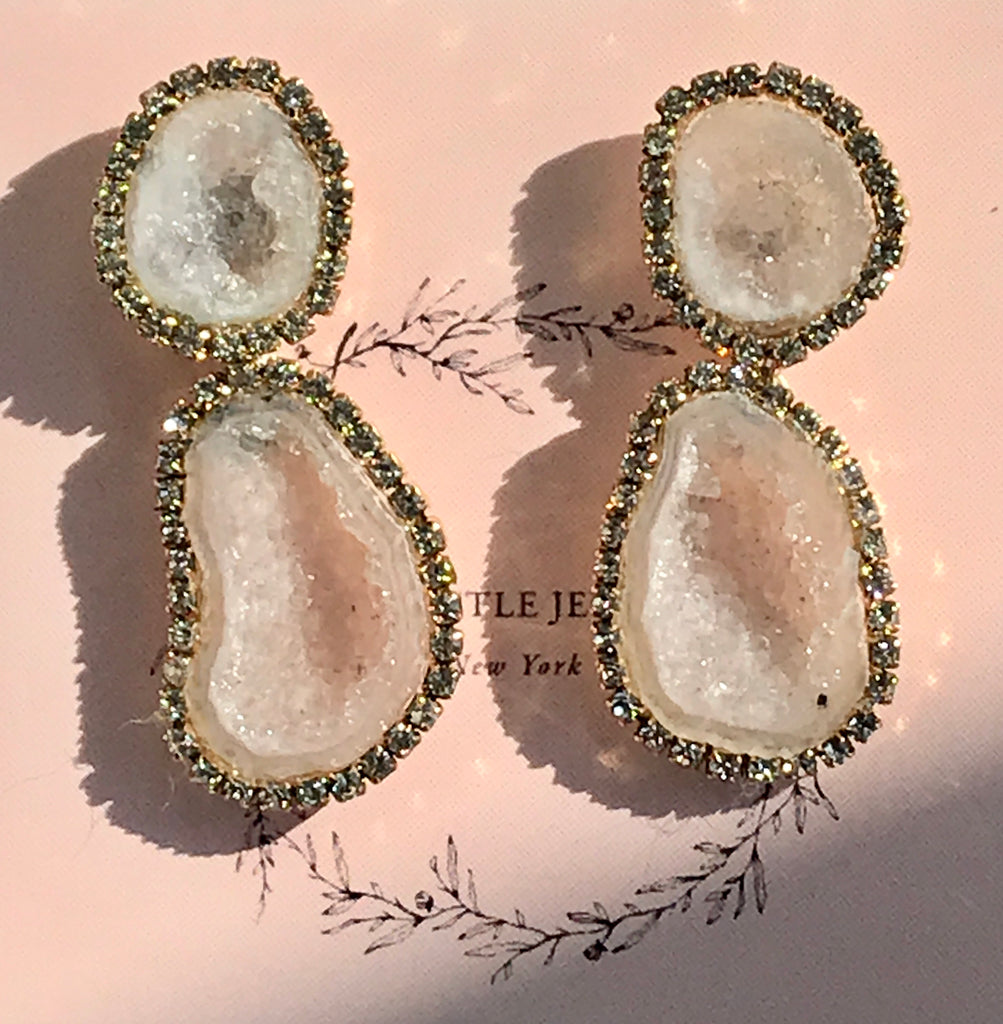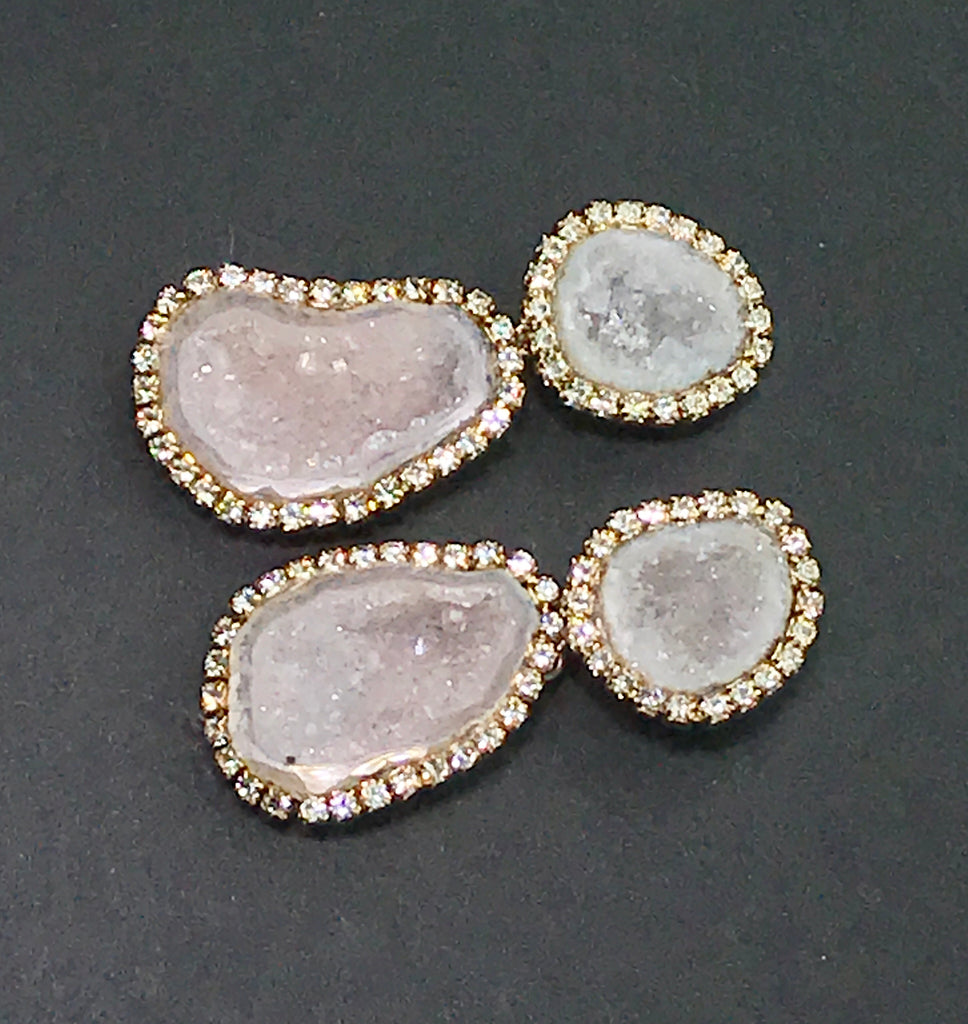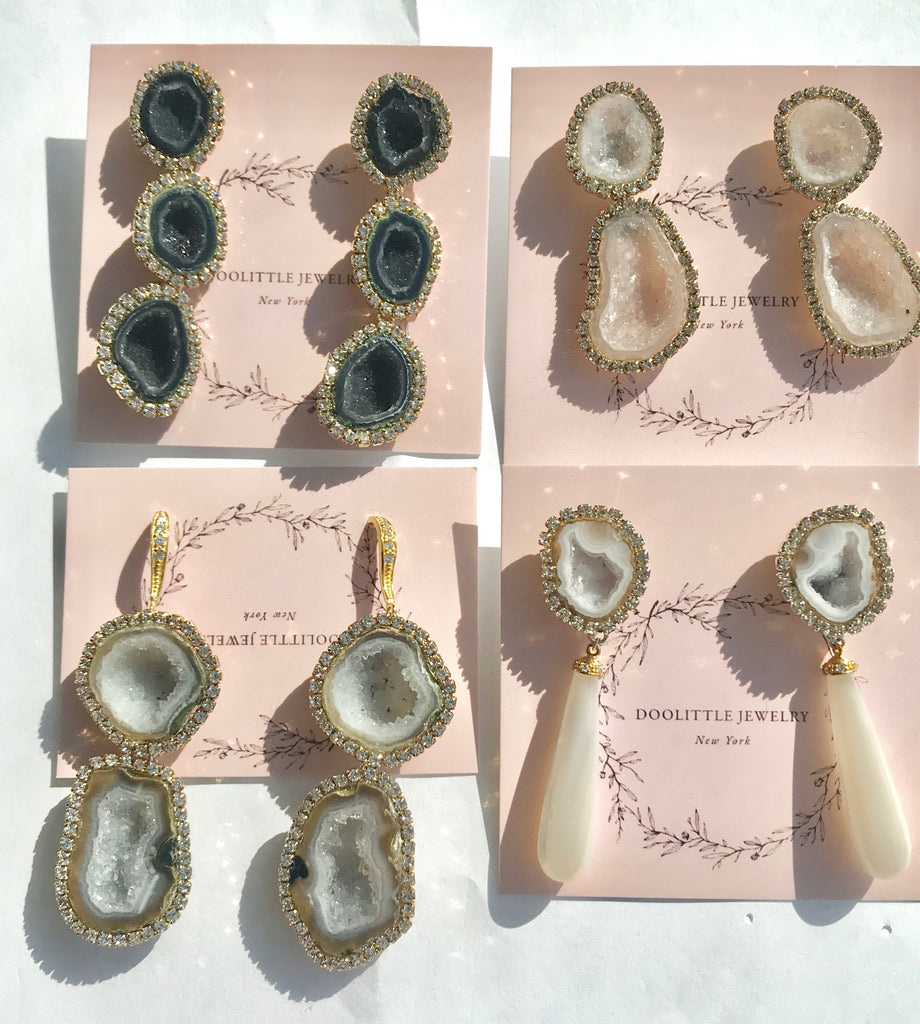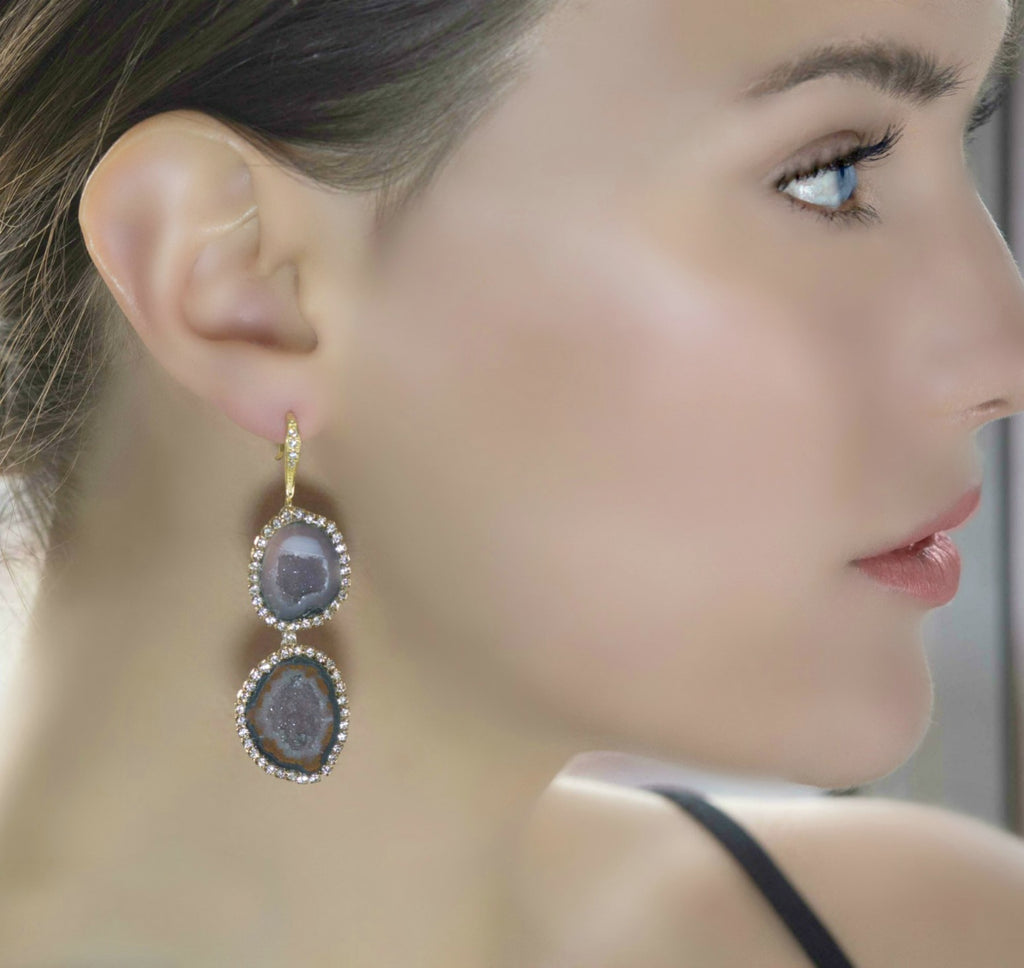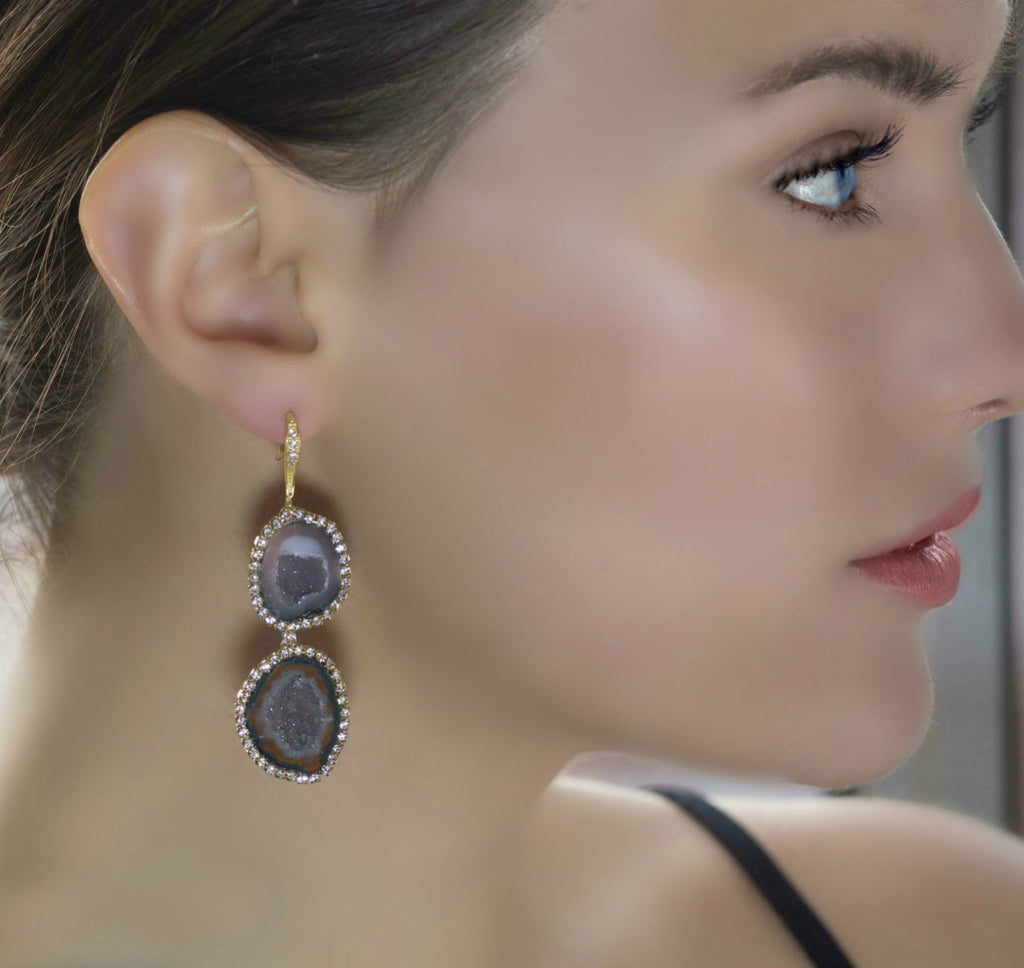 $725.00
$0.00
Blush Ivory Double Geode Earrings Diamond Bezel Style Tabasco Geodes
This is a pair of geode earrings with ivory tabasco geodes on the top as post earrings dangling blush light pink geodes on the bottoms.
These tabasco geodes have super sparkly, chunky druzy crystal center saucers in the prettiest shade of light blush pink and ivory!  It is rare to find these colors and to find geodes with such large saucers of the crystals.
These geode earrings are thin, making them very lightweight on the ear lobes.  They are encircled bezel style, with Swarovski Elements crystals for the look of diamonds, but with superior sparkle.  Many say they prefer these crystals to genuine diamonds, as the sparkle is sooo dazzling.  
The Swarovski crystals are mounted in very high quality gold metal settings, but when you see them sparkling, you cannot tell what color the metal is.
When these beauties catch the light it is nearly impossible to look away from them.  All eyes will be on you, mesmerized.
These special earrings should not be reserved for special occasions and parties only; be sure to wear them for more relaxed occasions, too.
The bottom geodes measure 1 inch long by 3/4 inches wide, approximately, and the top geodes measure approximately 5/8 inches by 5/8 inches.  Total length of the earrings from the ear post to bottom of lower druzy is 1 1/4 inches.
One of a kind.  Don't miss out.  One of the photos shows an actual bride who wore geode earrings from Doolittle Jewelry for her wedding - see how she styled them!