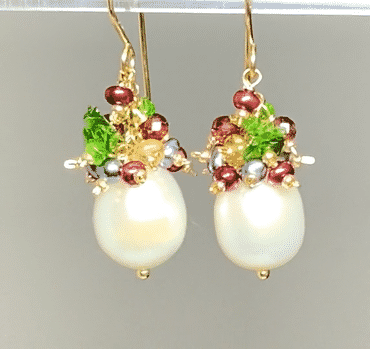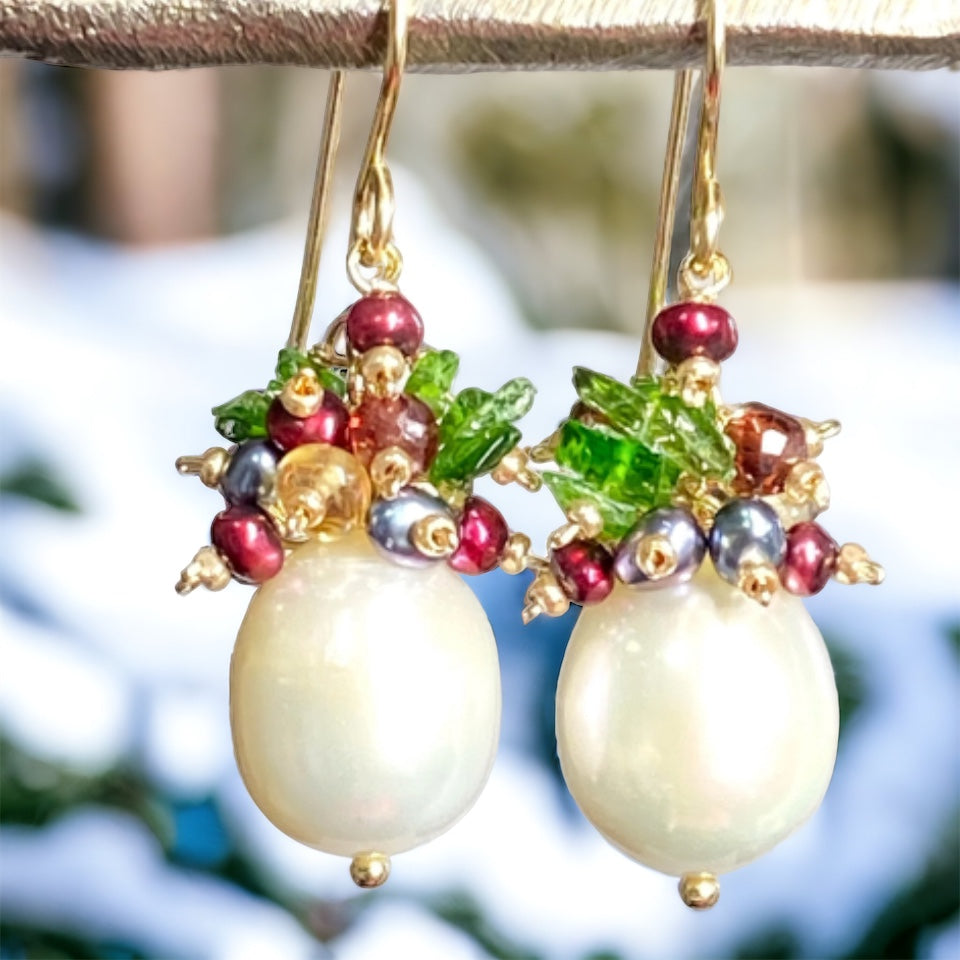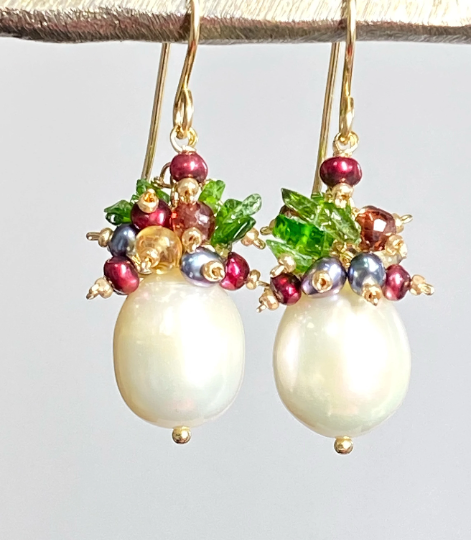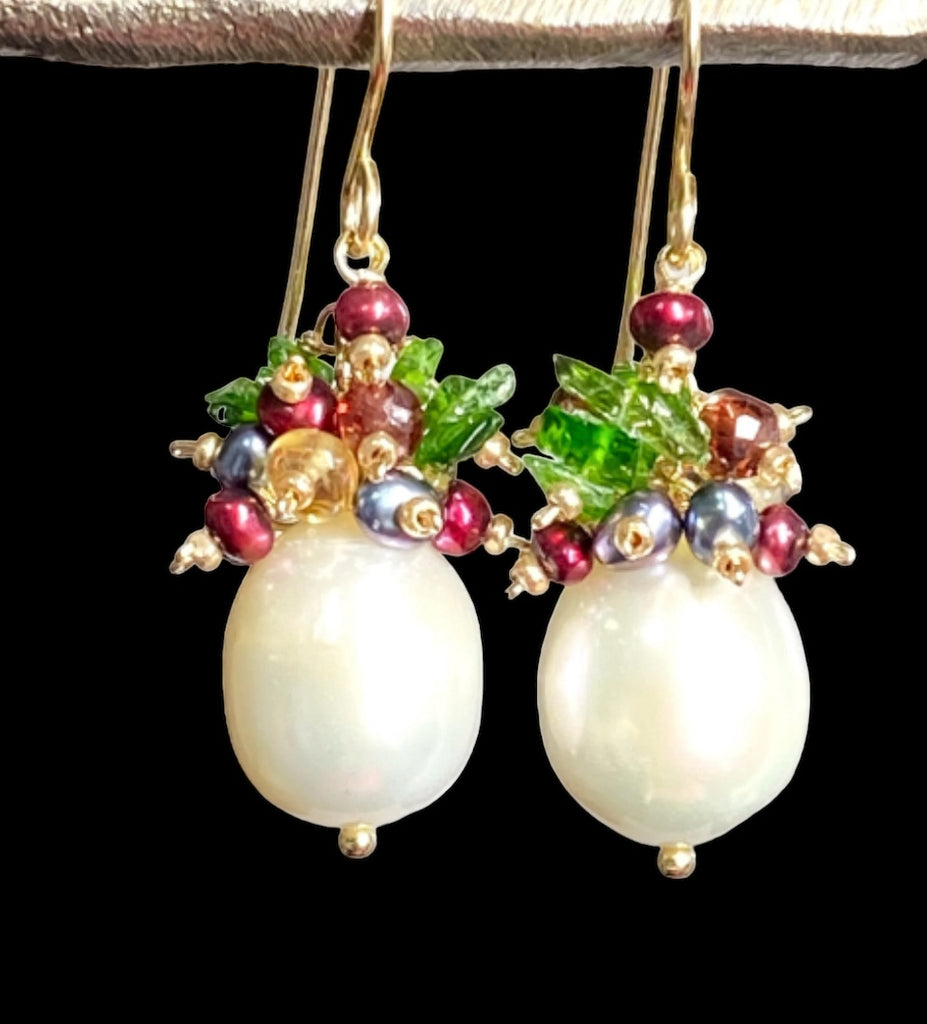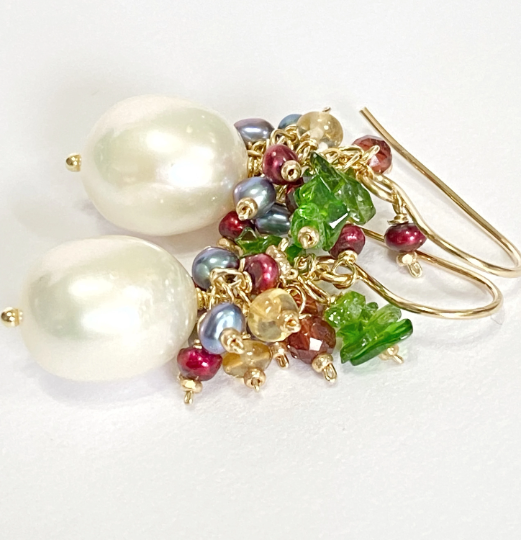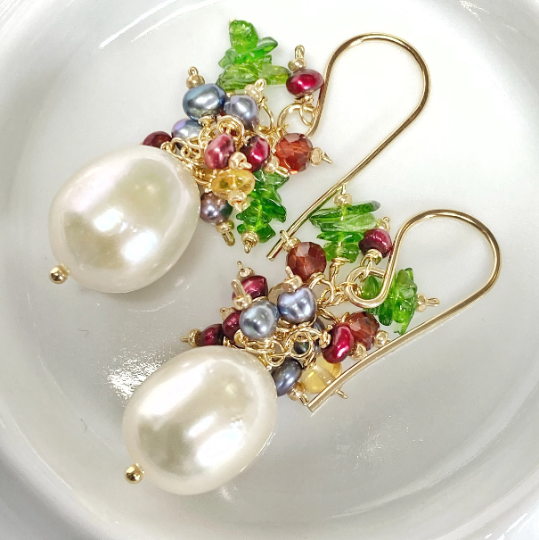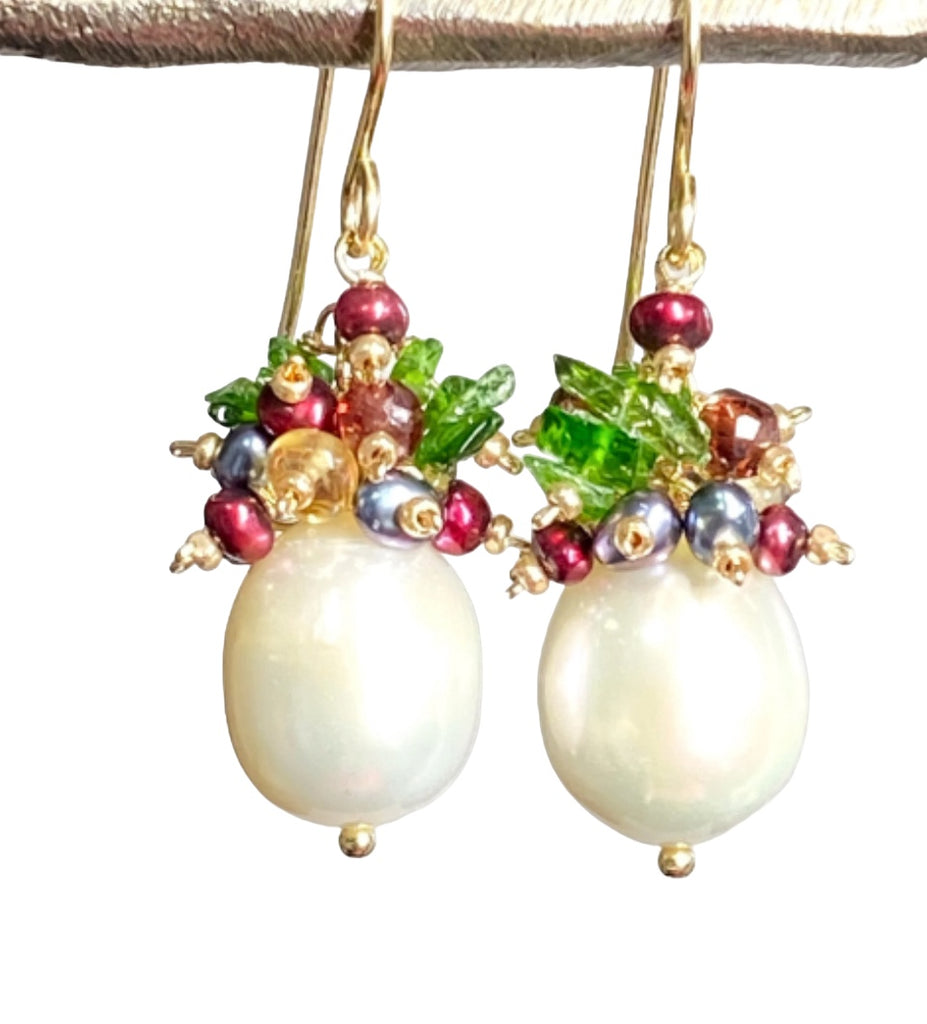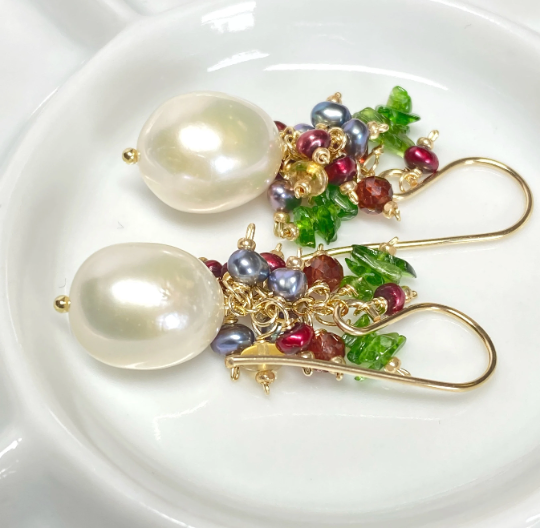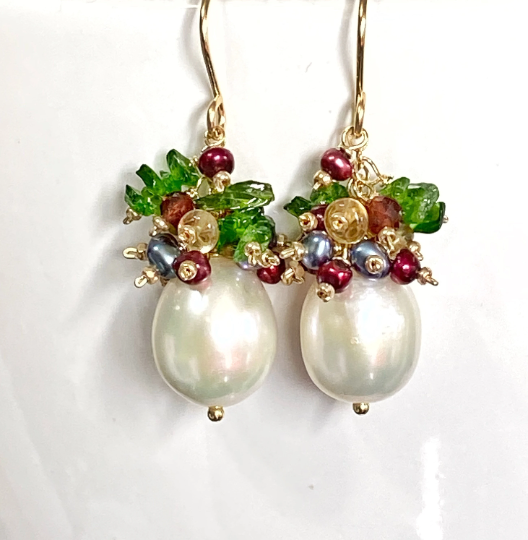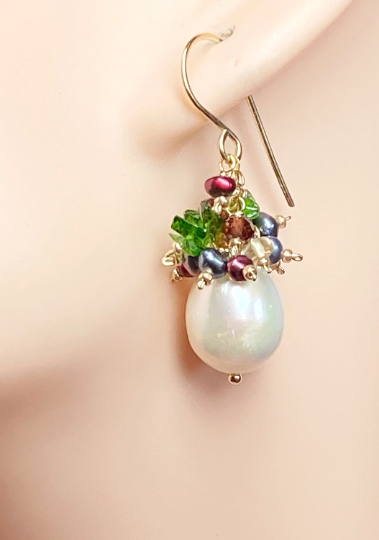 $138.00
$0.00
Pearl Cluster Earrings with Red, Green Gemstone Clusters
Red, green, and gold gemstones mix with tiny peacock pearls in clusters over ivory white freshwater pearls to create these festive holiday earrings.

Gemstones of citrine, red garnet and chrome diopside mix with gorgeous peacock pearls to create these lavish cluster earrings.

Perfect for Christmas holiday parties, weddings and festive times, these earrings are full of happy cheer!  You will start humming jingle bells when you wear them.
Gemstone clusters are mounted on 14 kt gold filled pins with tiny faceted gold beads for extra loveliness.

The earrings measures 1 1/2 inches long with the gold filled French hook earrings (stoppers always included with my French hook earrings).