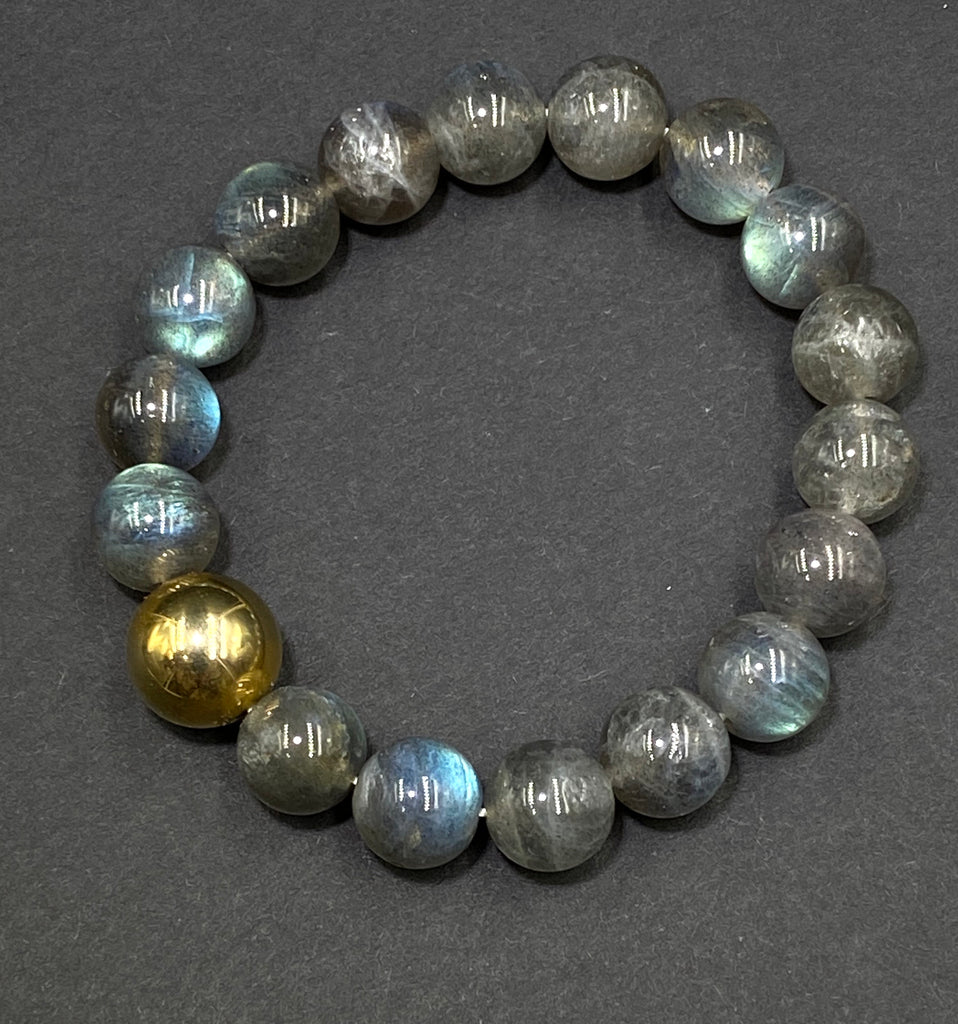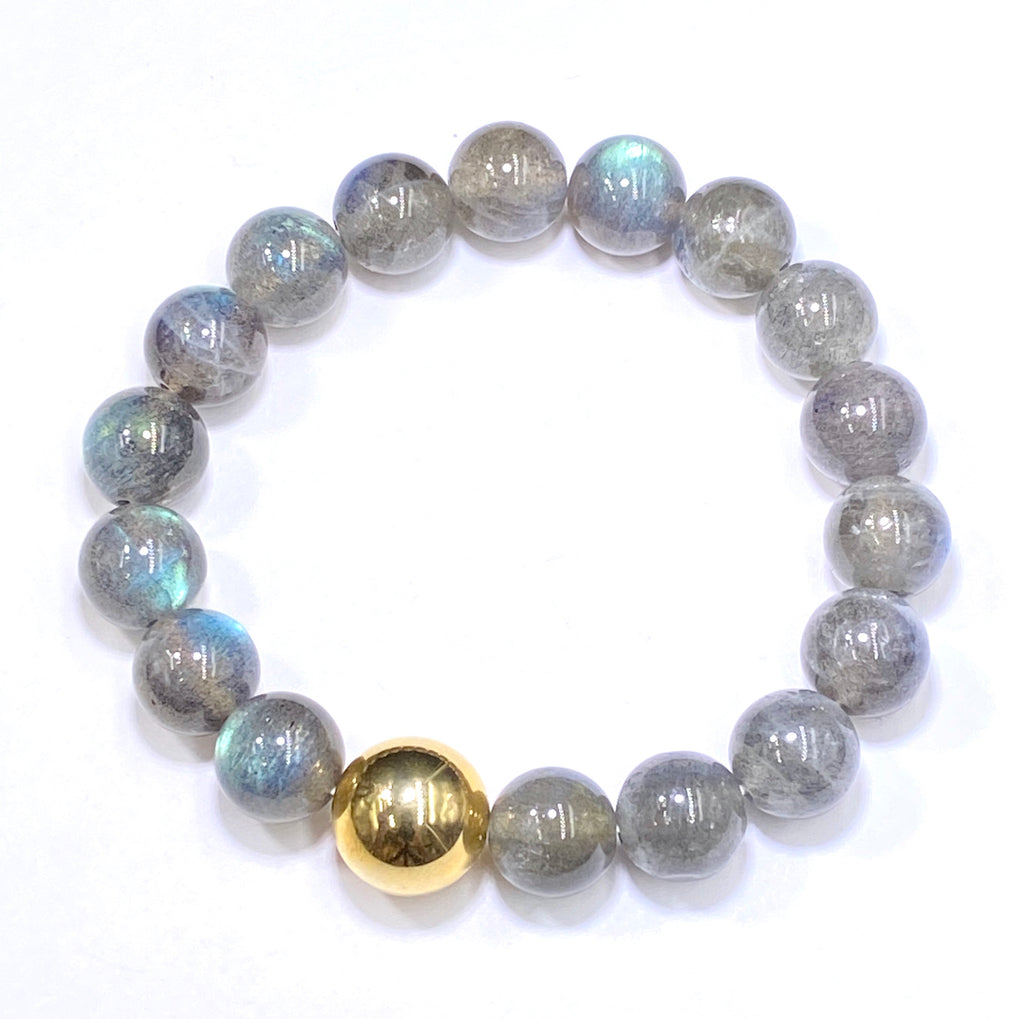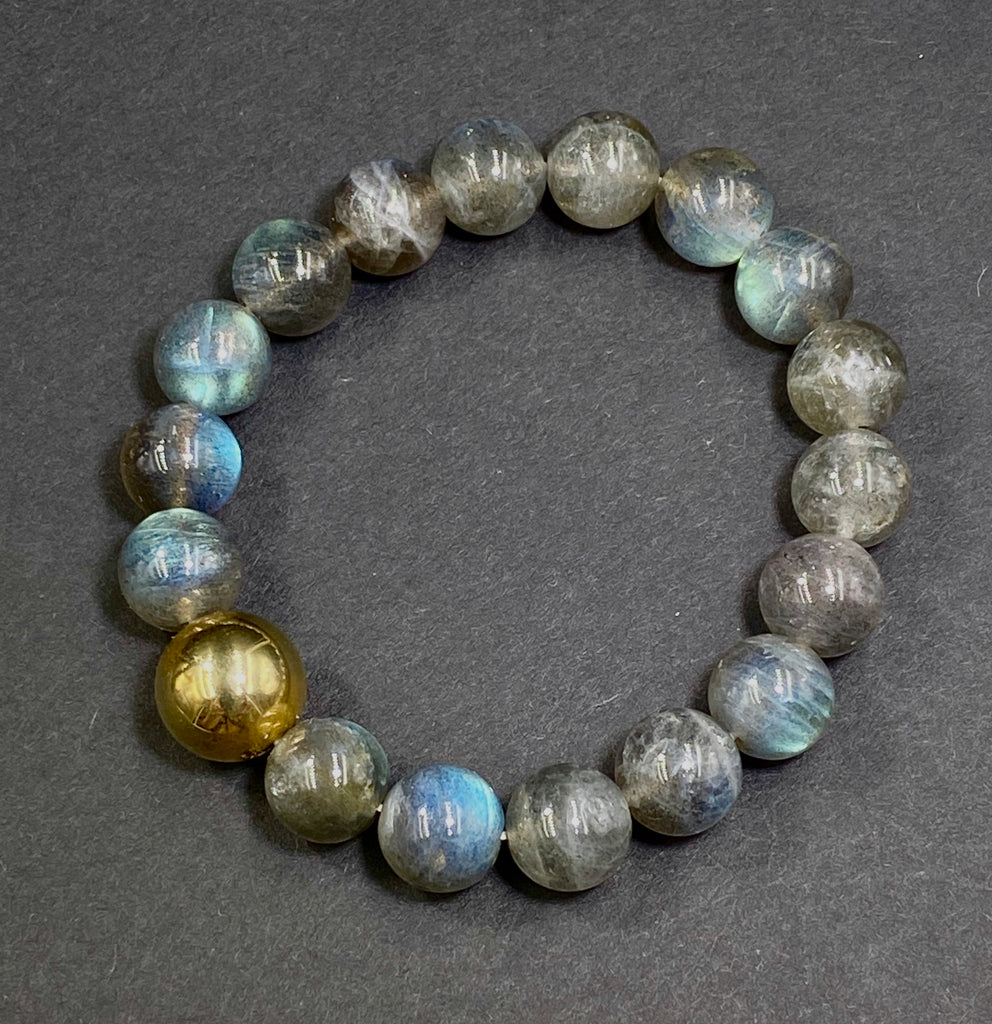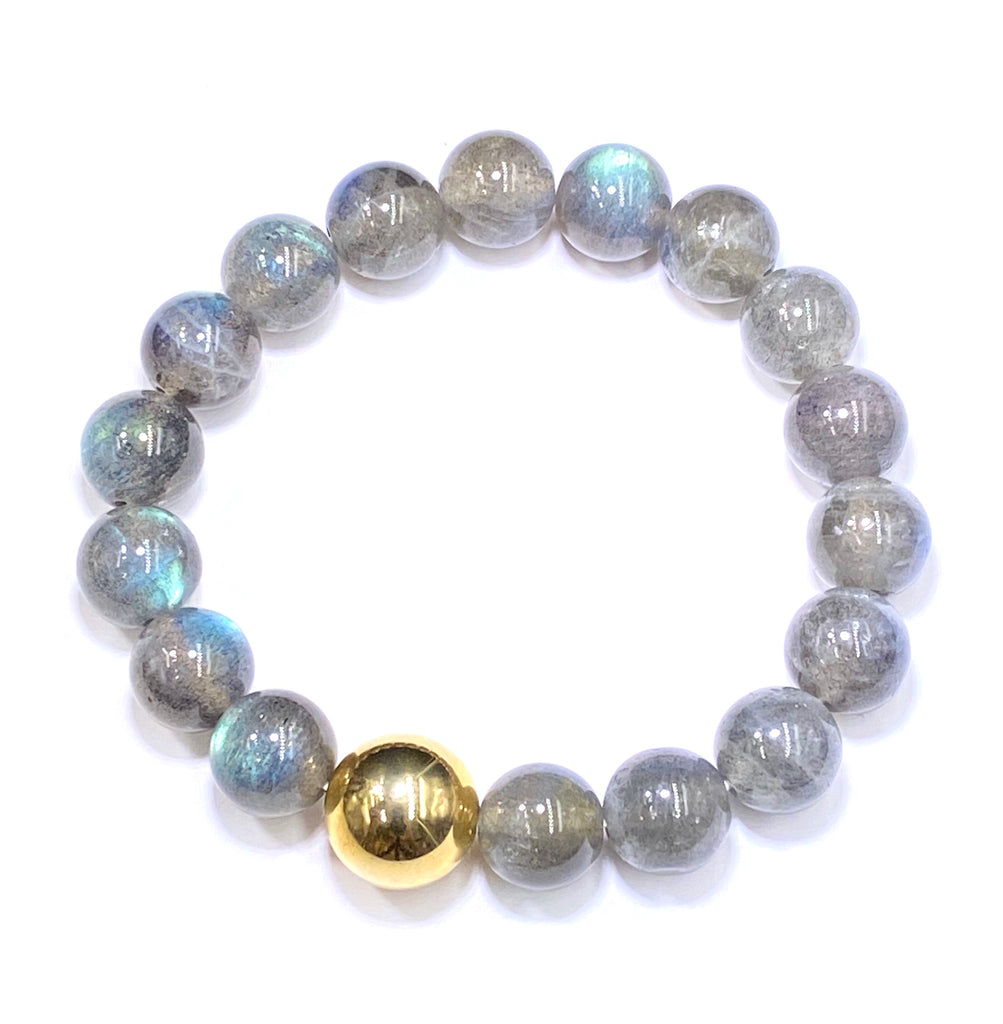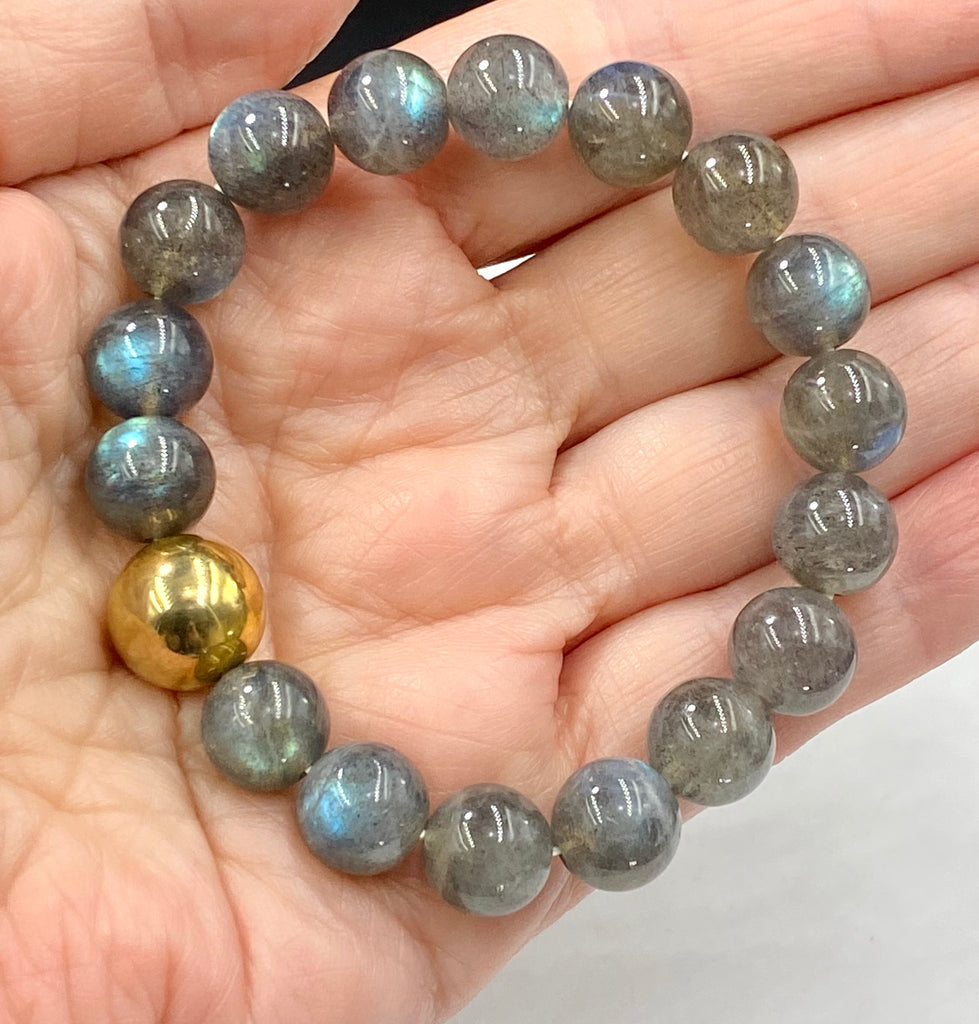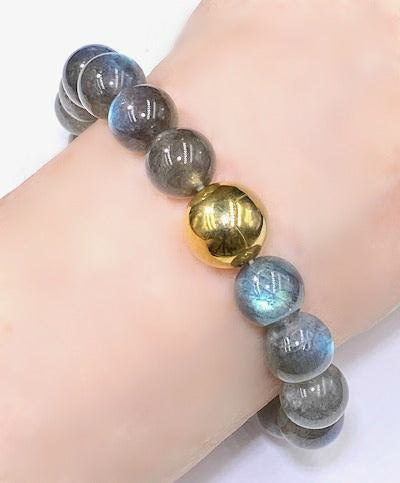 $95.00
$0.00
Labradorite Stretch Stacking Bracelet
Beautiful, high quality smooth labradorite stones, 10 mm, with prominent blue green flash, combine with a gold quartz ball, 12 mm, to create this stretch, stacking bracelet.
Perfect for wearing alone or layering with others you may have, this bracelet will have you staring at it, watching the moving blue flashes!
Bracelet measure 7 inches long, and will fit a wrist about 6 1/4 inches in size, give or take a bit.  
Exceptional labradorite stones!