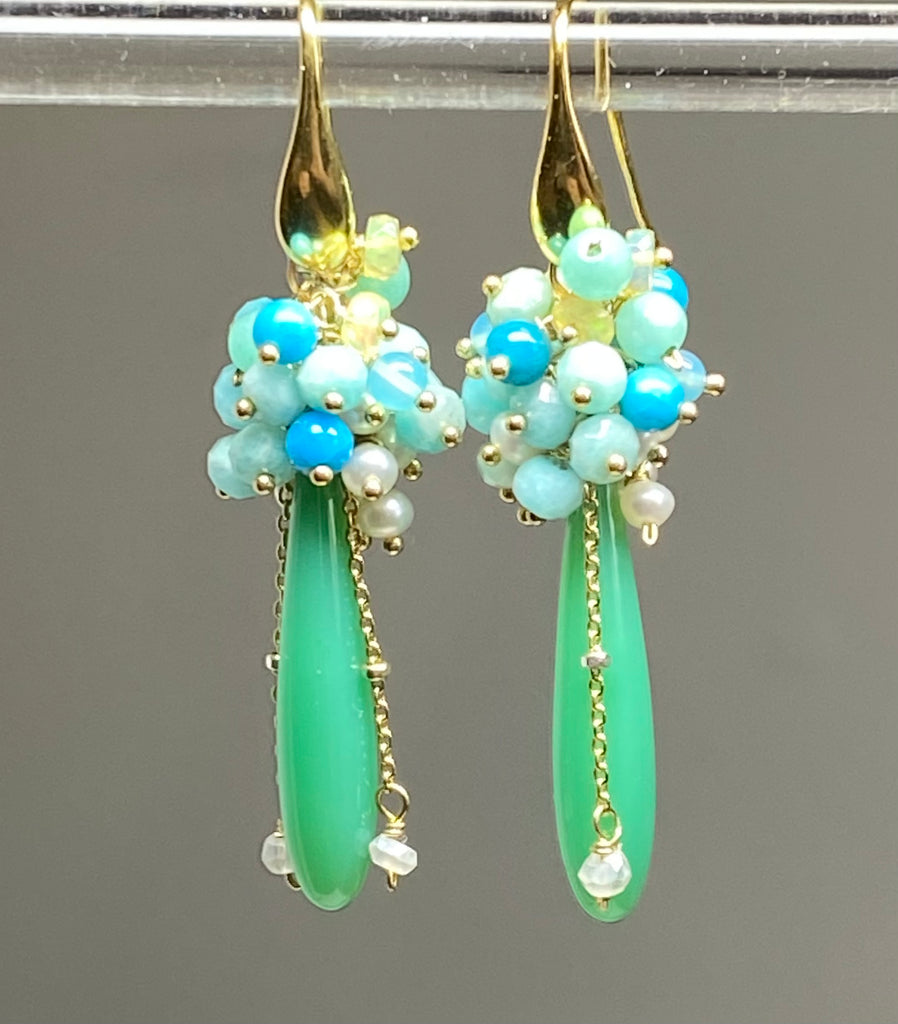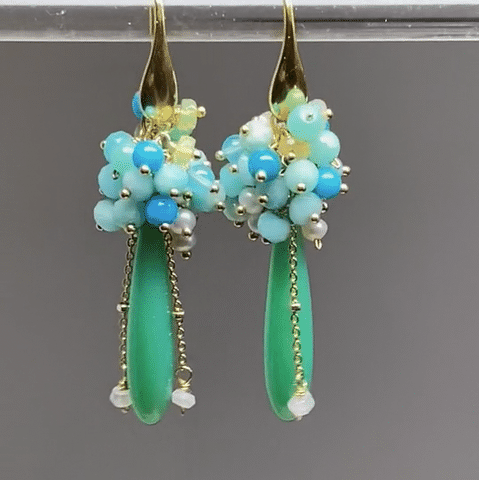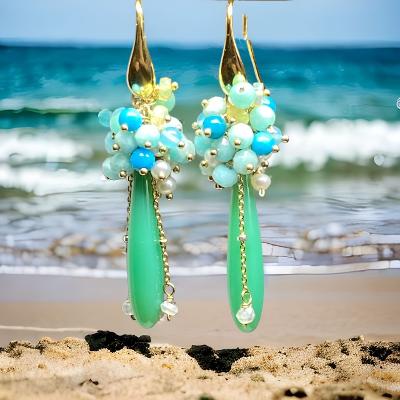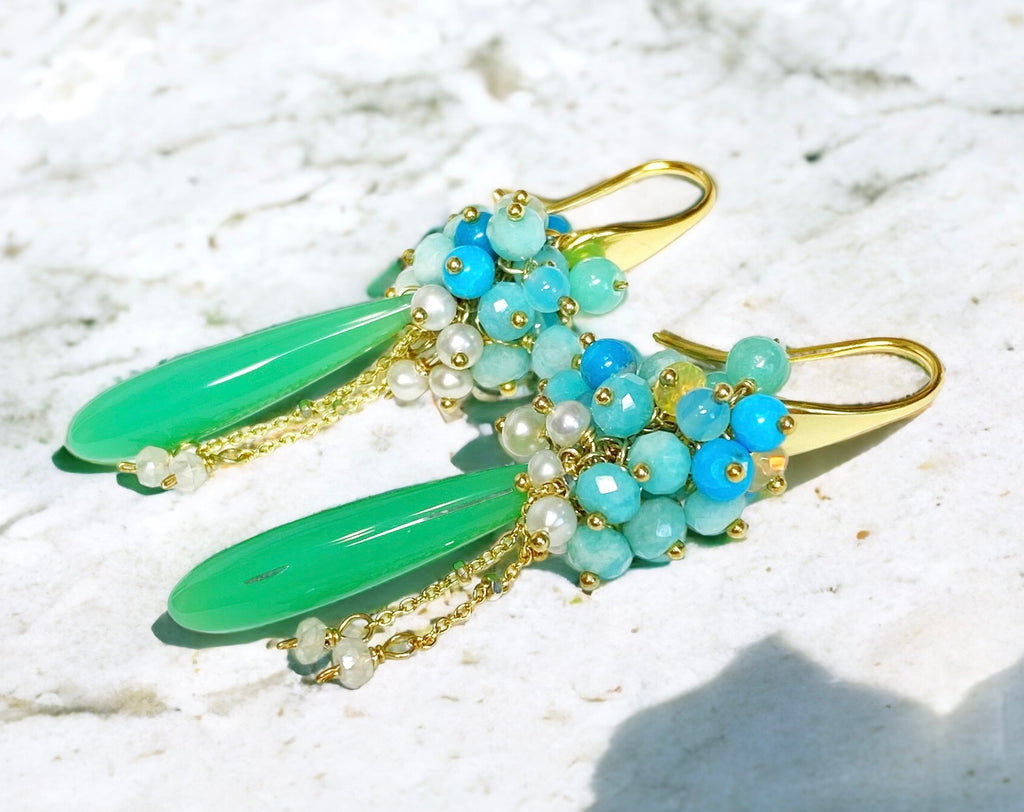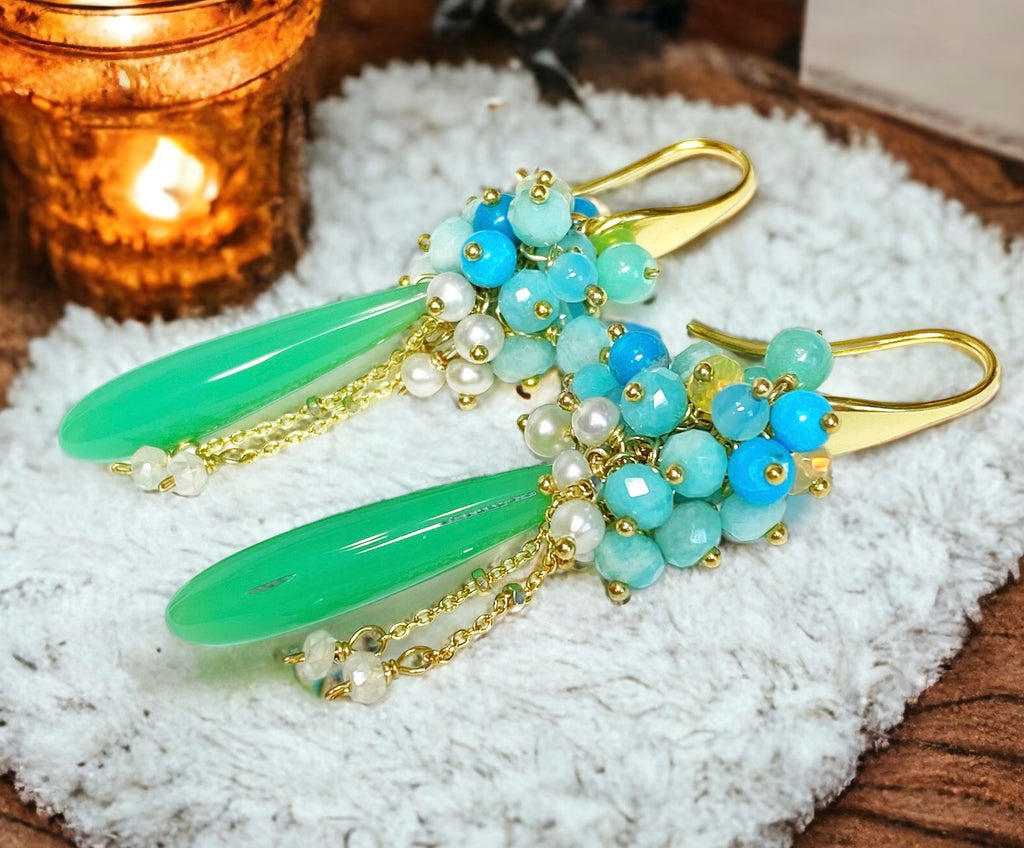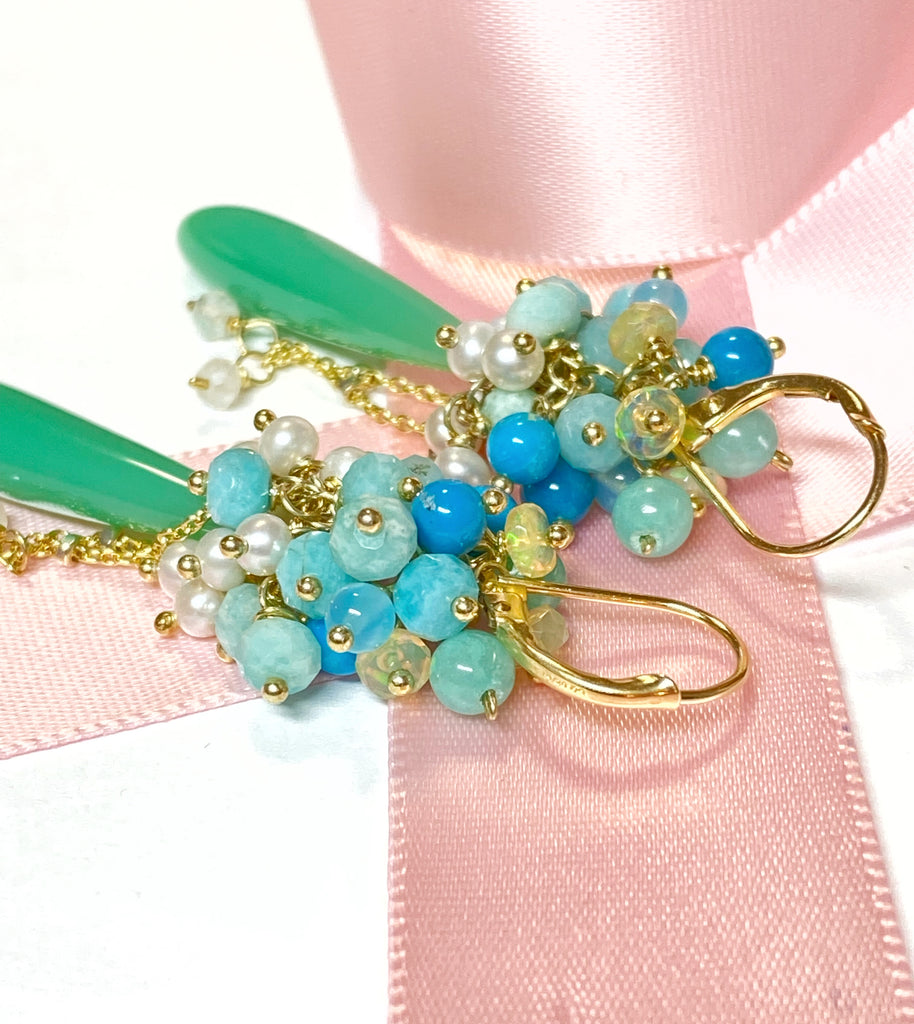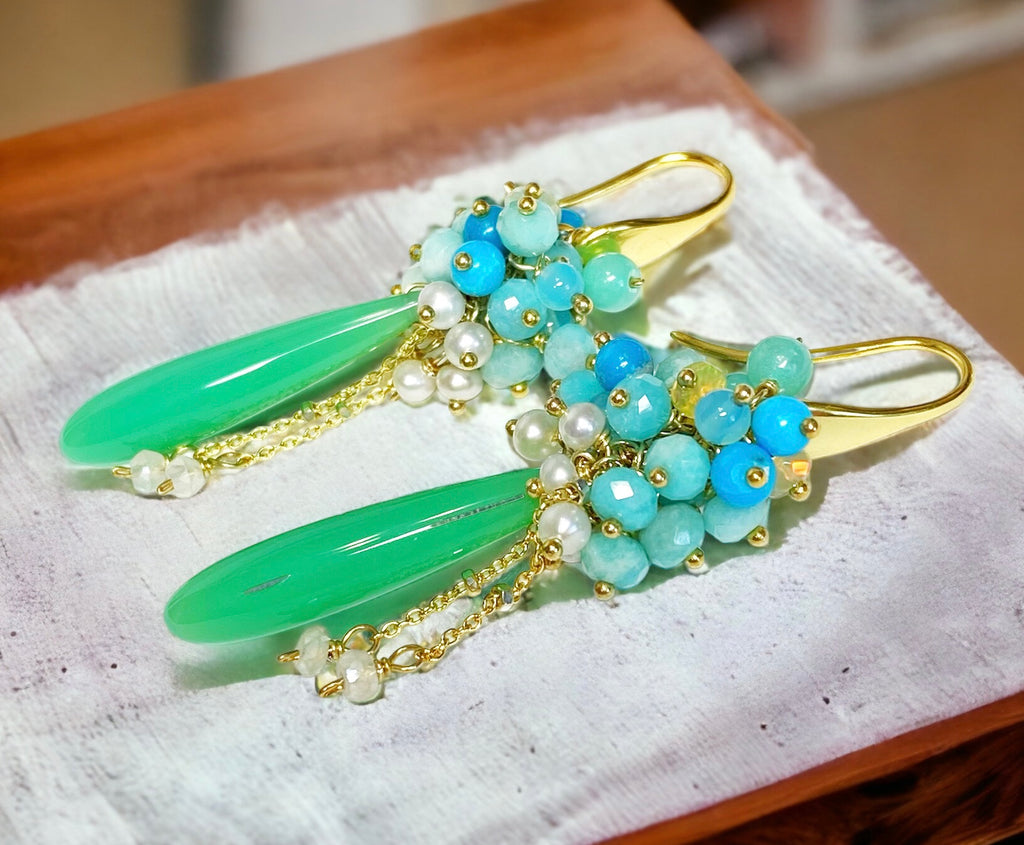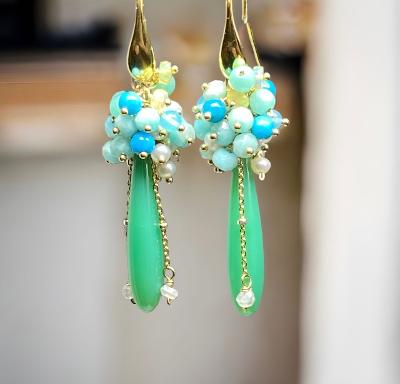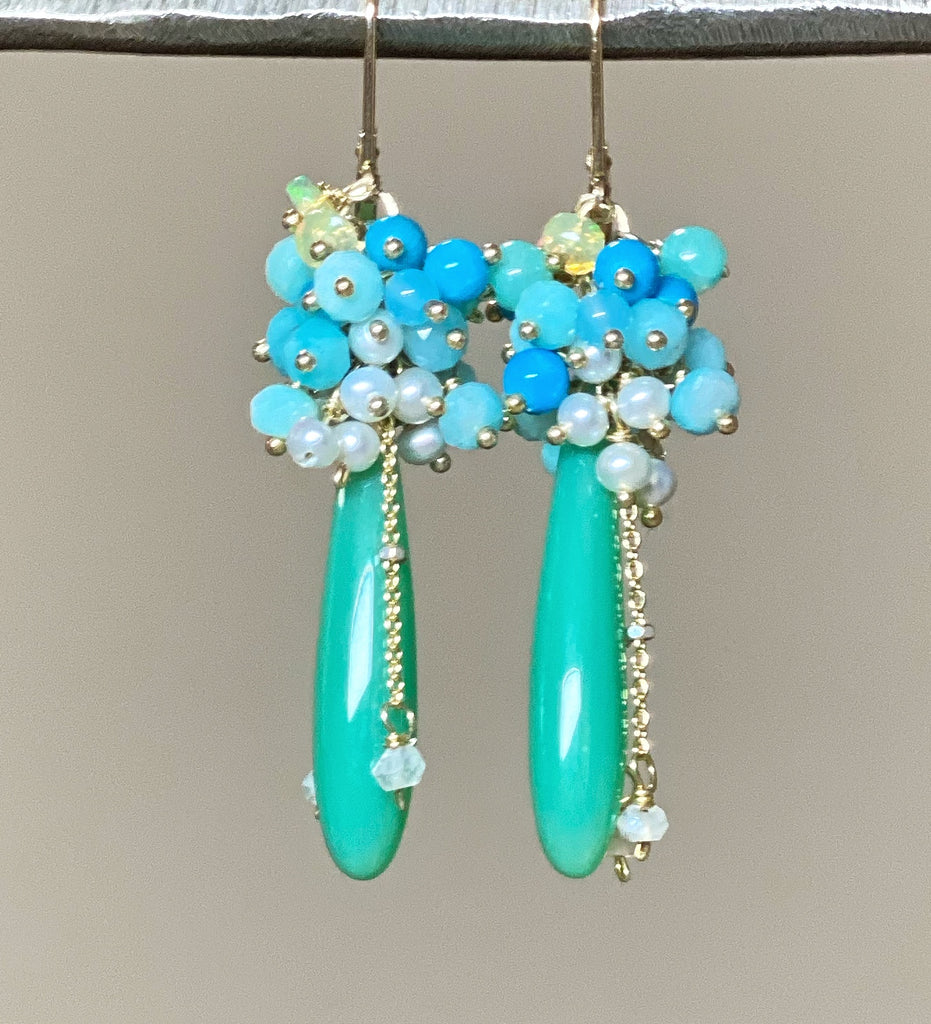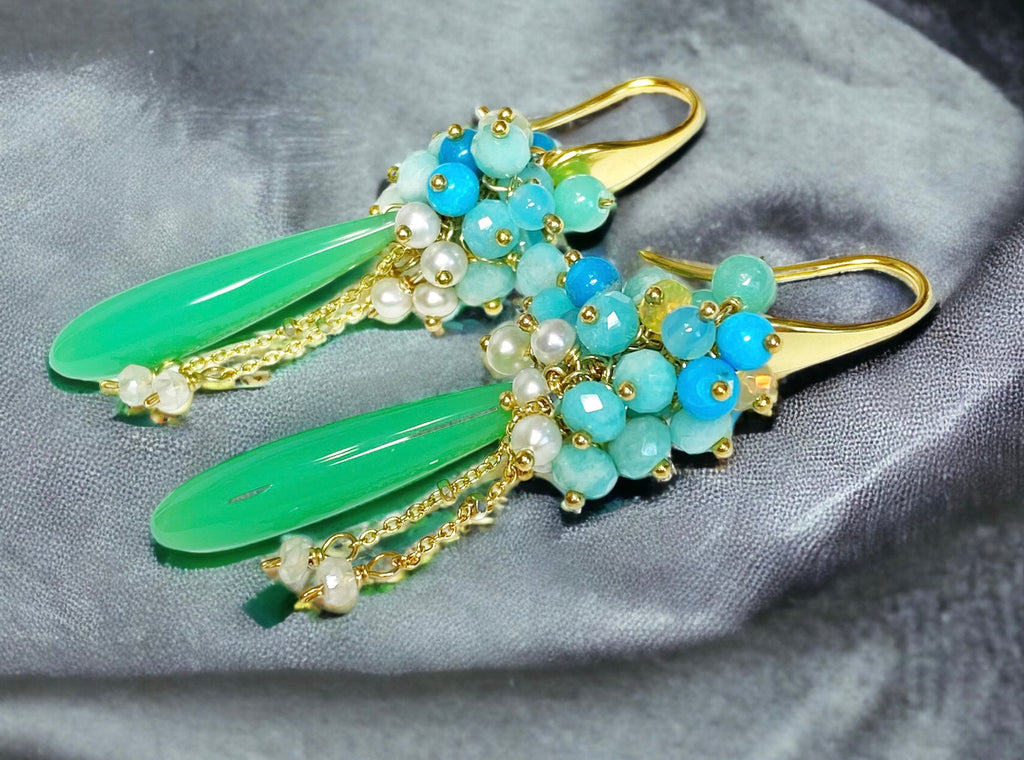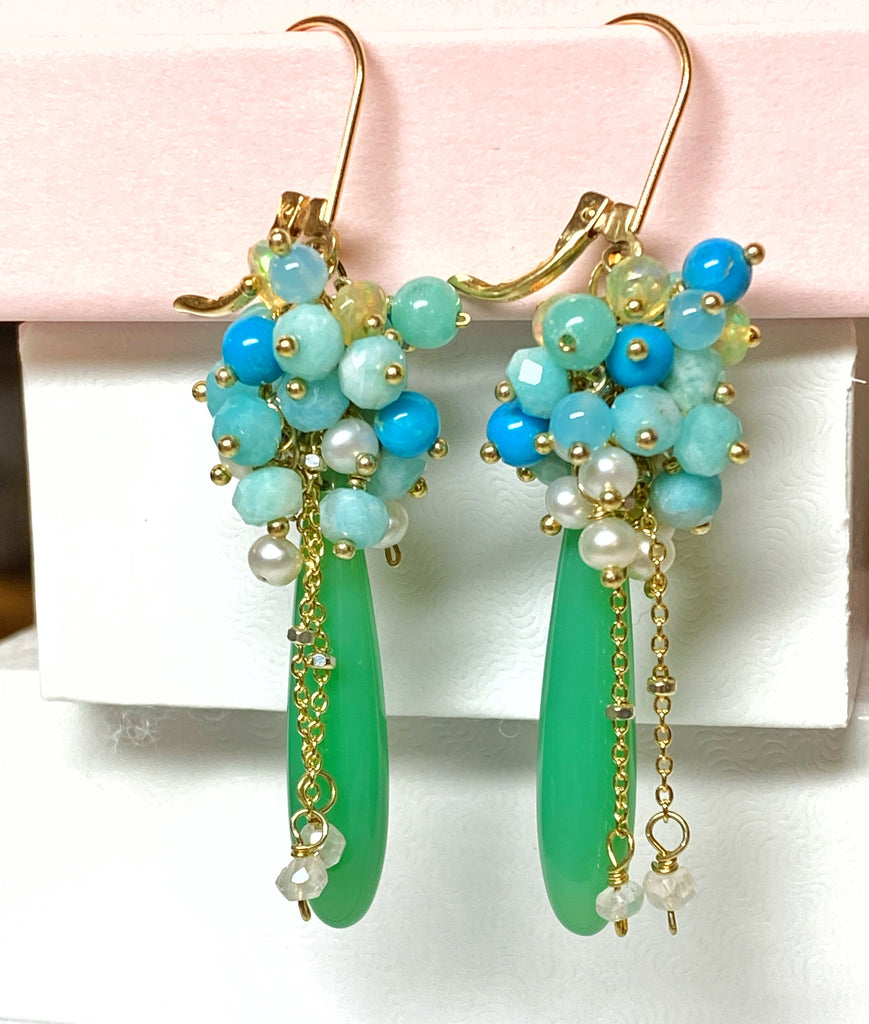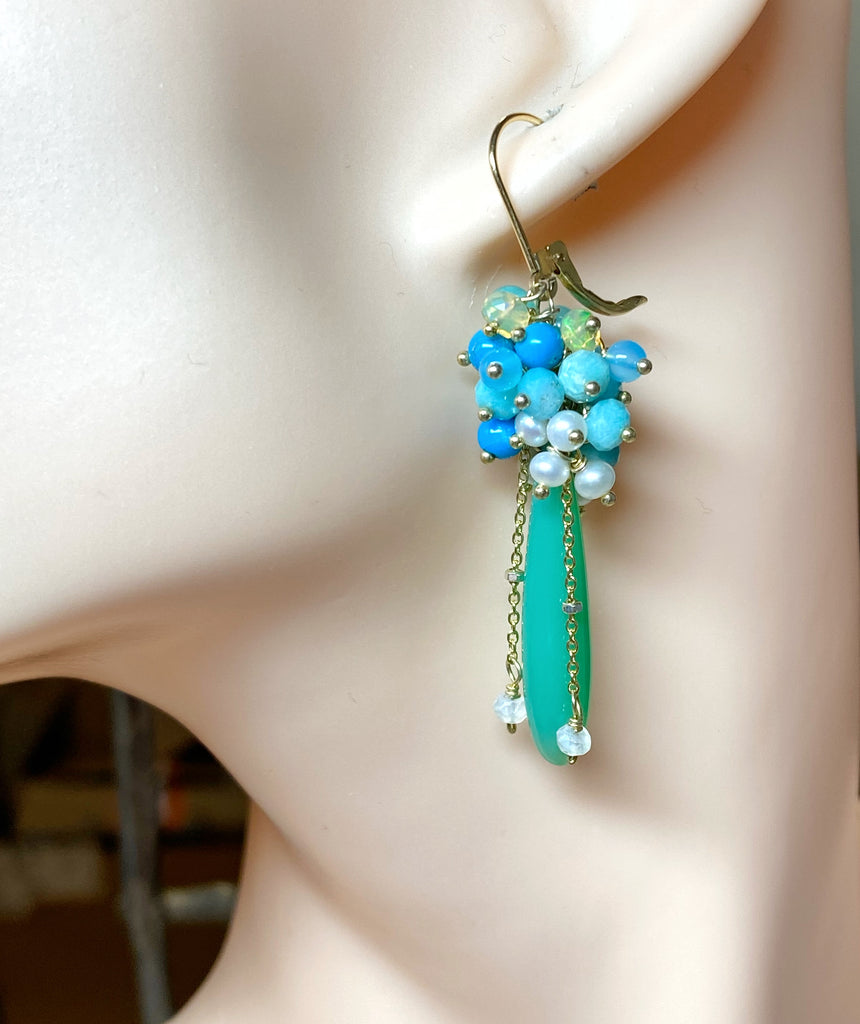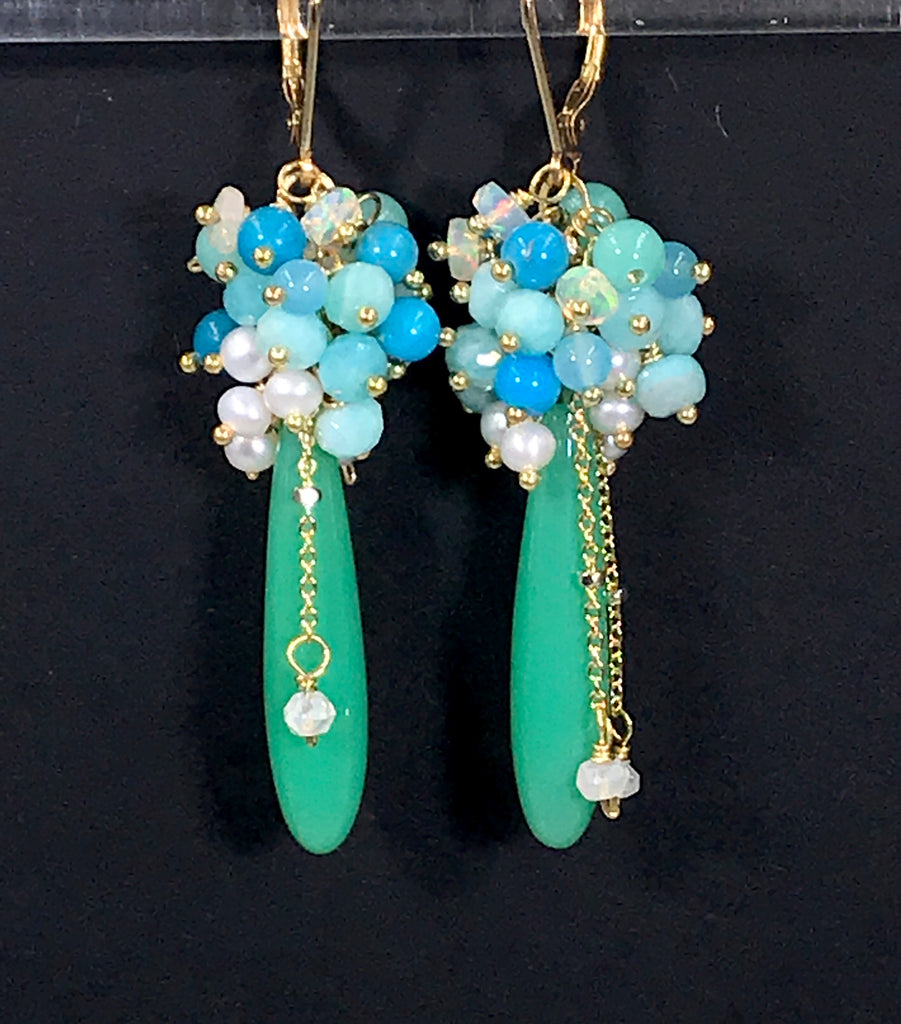 $165.00
$0.00
Green, Turquoise, Opal, Amazonite, Pearl Cluster Earrings Gold
Green chrysoprase chalcedony long briolettes are crowned by cascading clusters of amazonite, turquoise, blue chalcedony, fiery Welo Ethiopian opals and tiny freshwater pearls, mounted on gold vermeil ball headpins.
Dainty studded chains drape down over the long briolettes ending in tiny mystic crystal rondelles for a bit of sparkle.
These gorgeous green, turquoise and opal long dangle earrings will show off your unique style in any look. 
Play with the light with fiery opal sparks, or simply let the mix of colors be the star of the show. 
Whether you're looking to add a subtle touch of glamor to your everyday look or you want a standout highlight for a special occasion, these earrings are the perfect choice. 
Total length of earrings, including 14kt gold filled lever backs is 2 1/8 inches long.
Please choose your desired ear wire style from the drop down menu.
Questions?  Get in touch:  CHAT, EMAIL, PHONE.