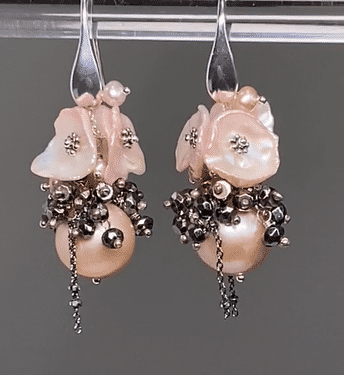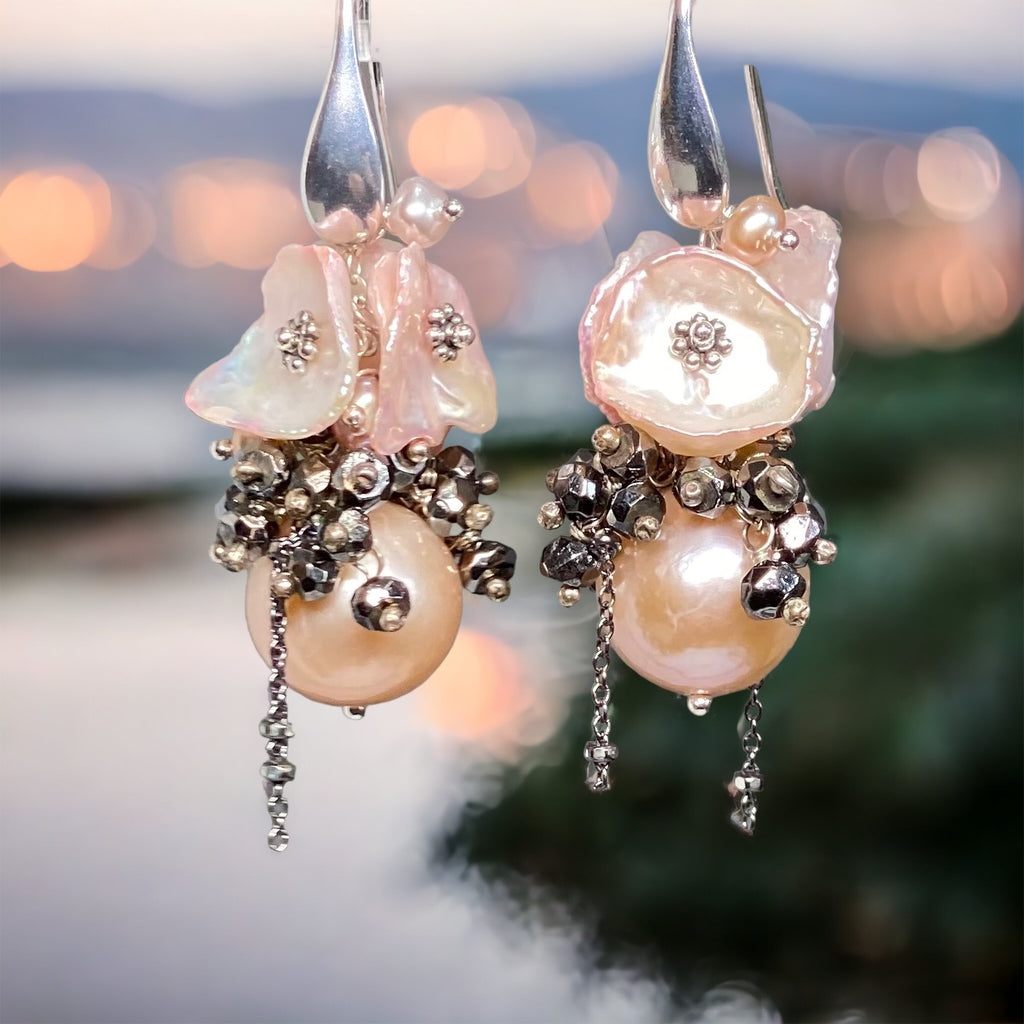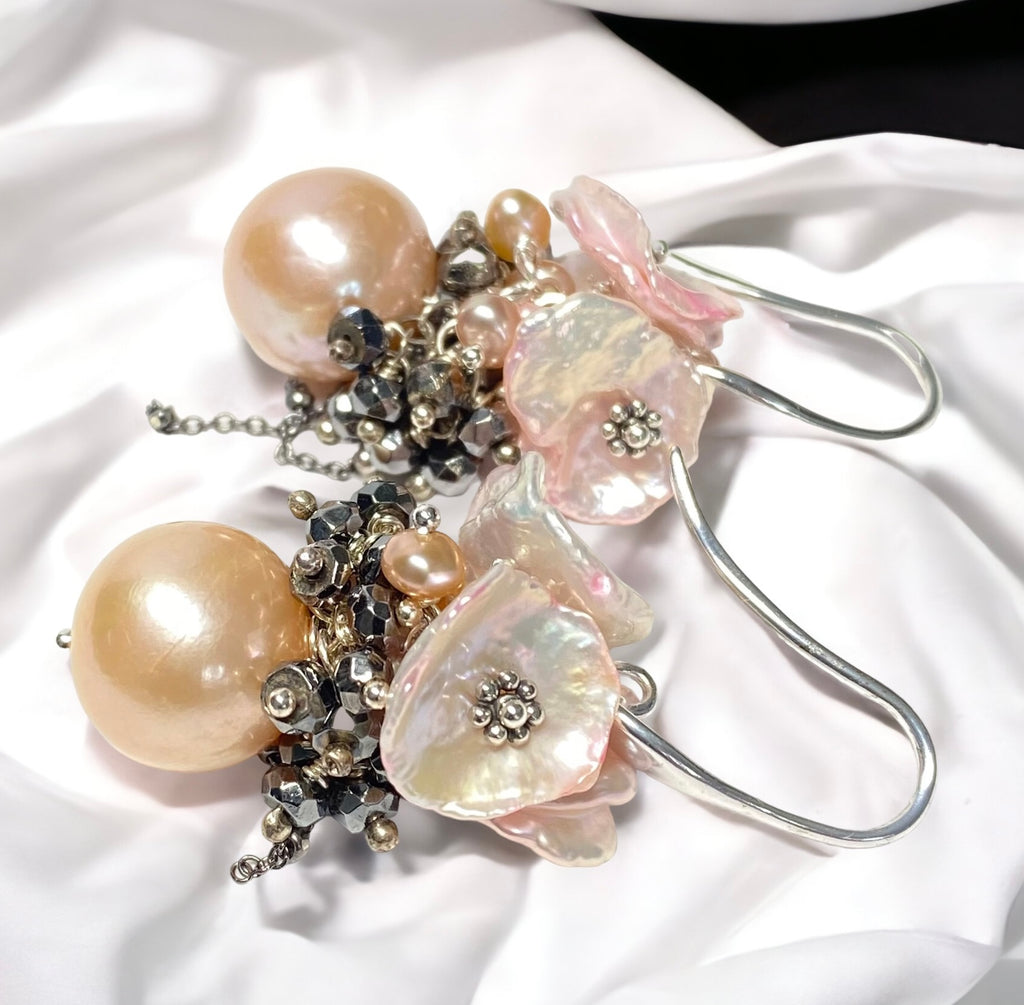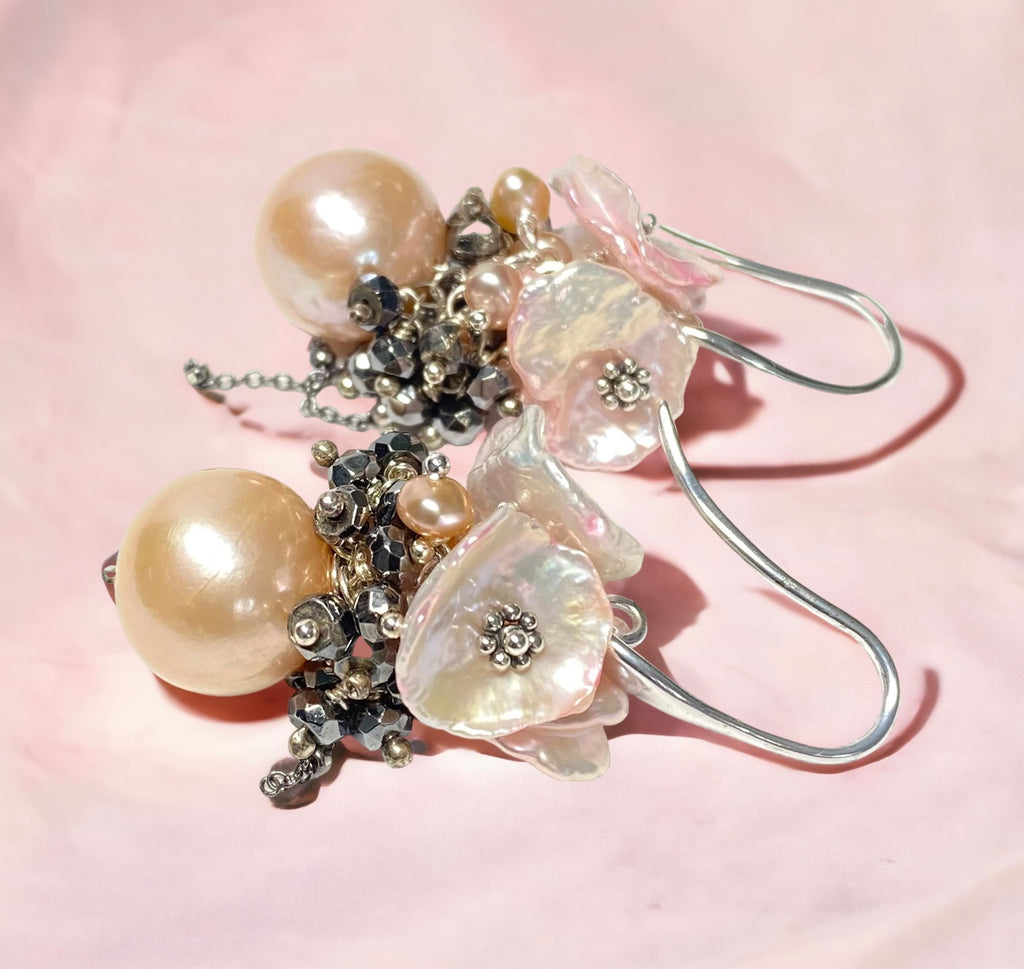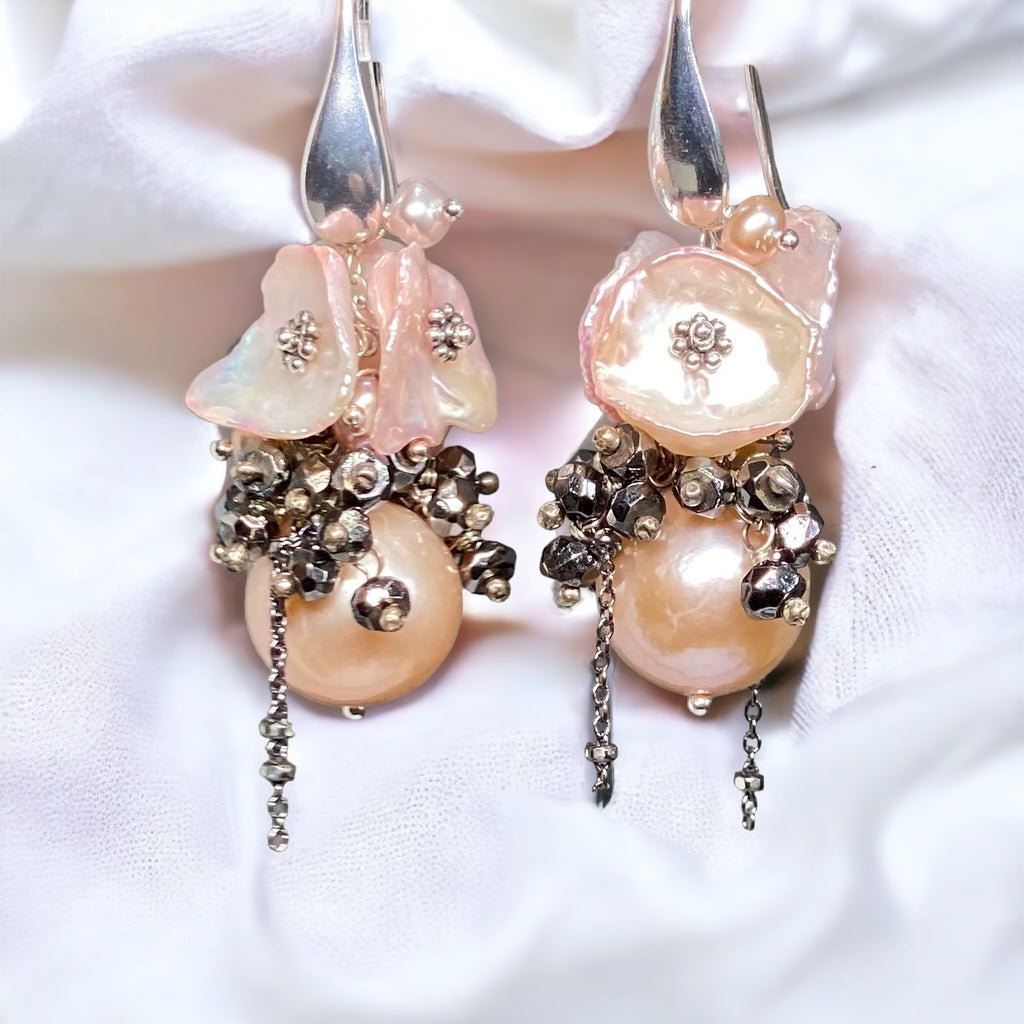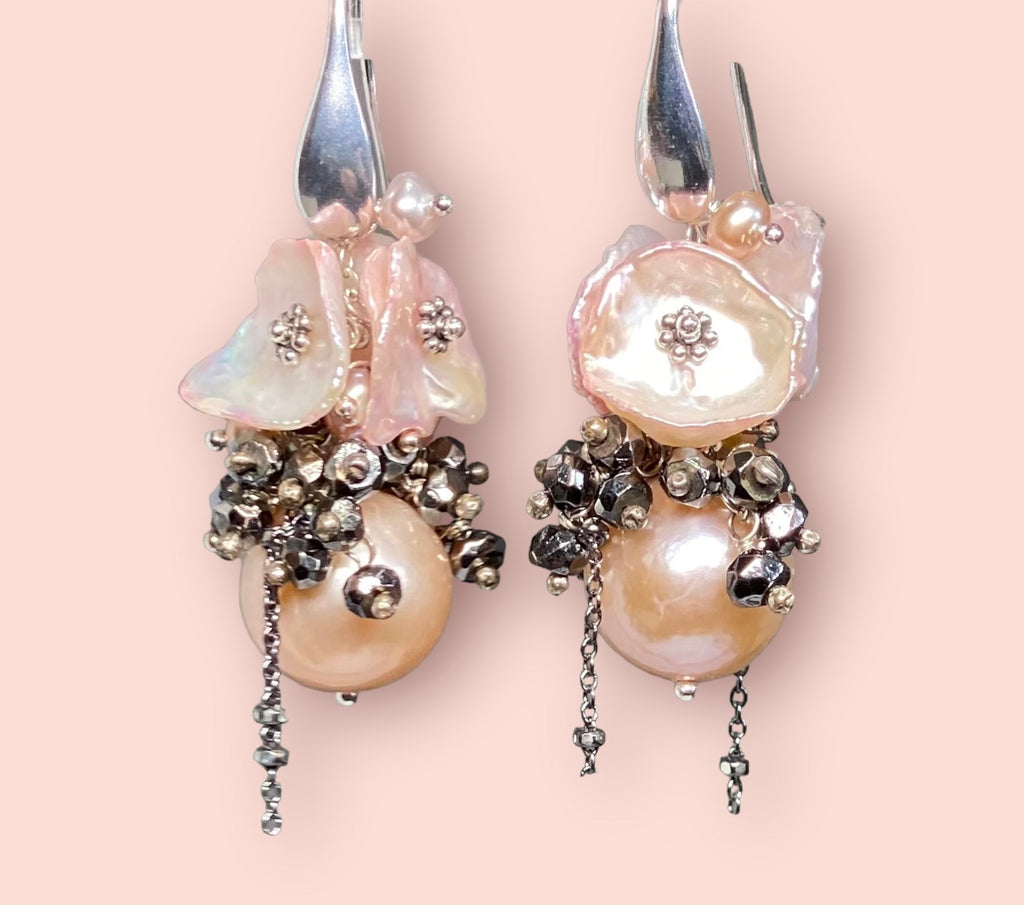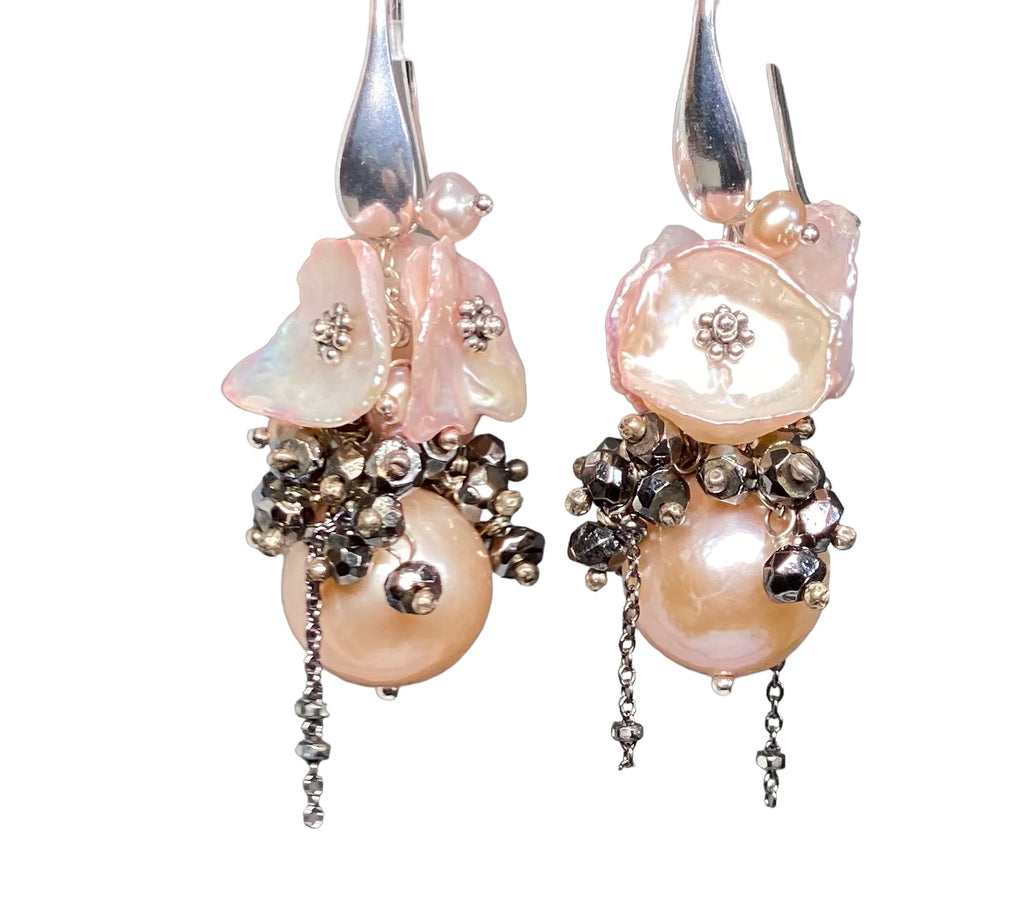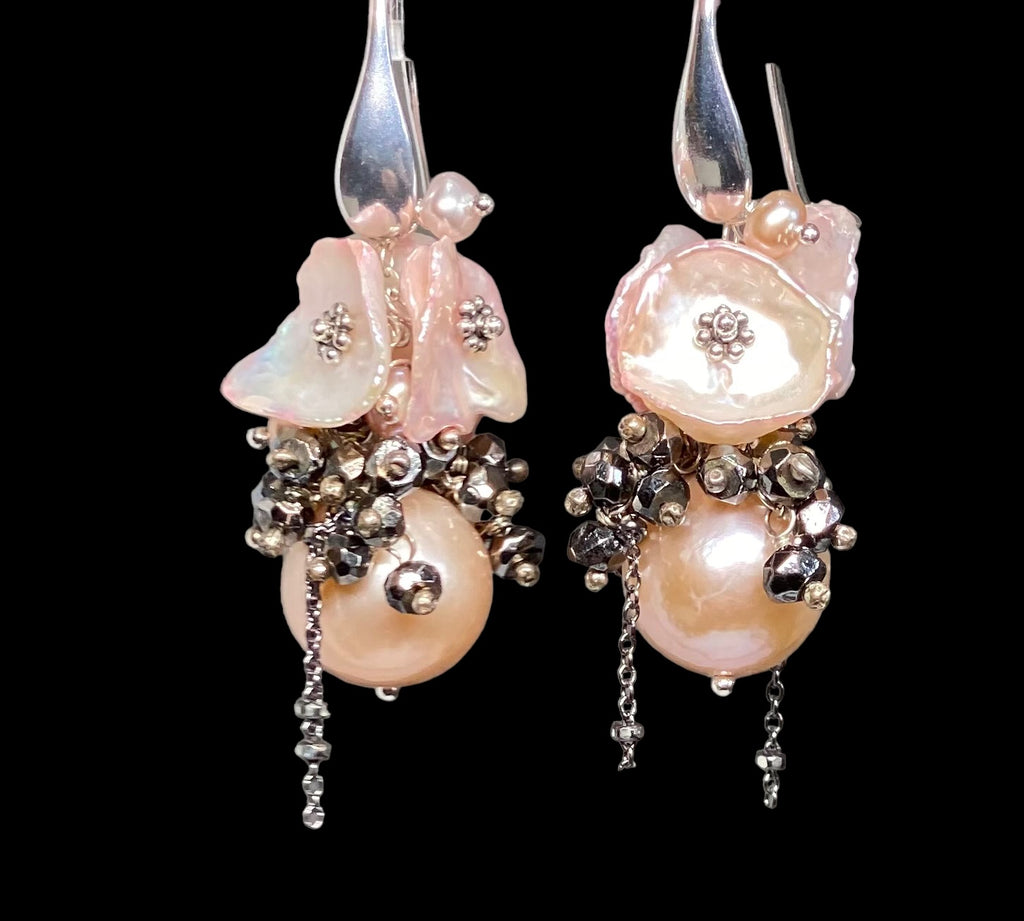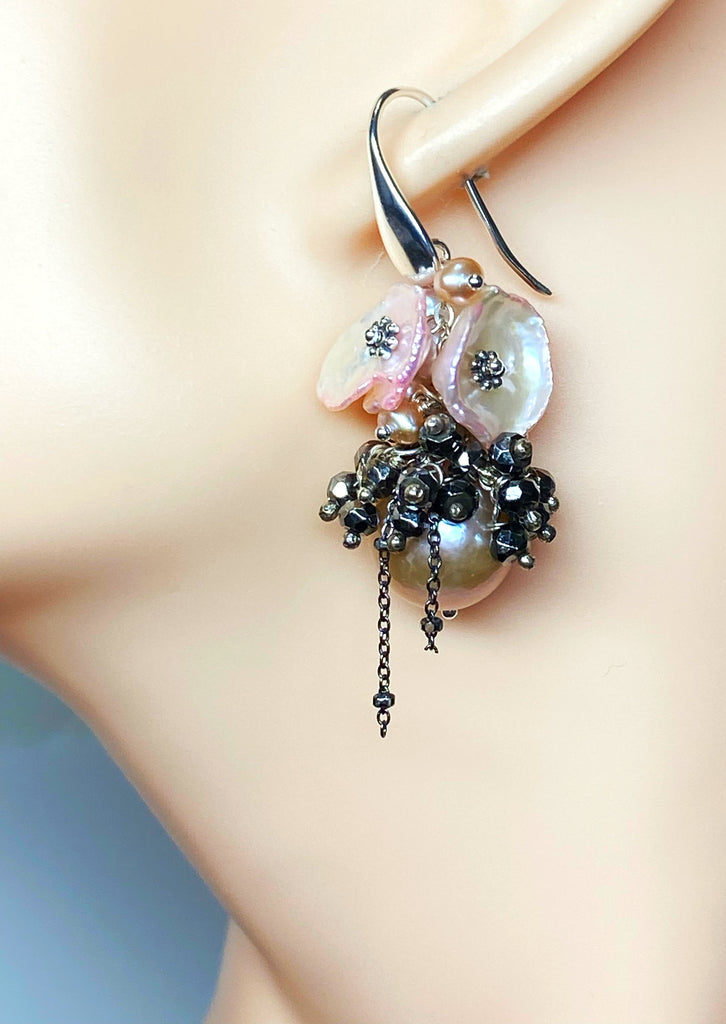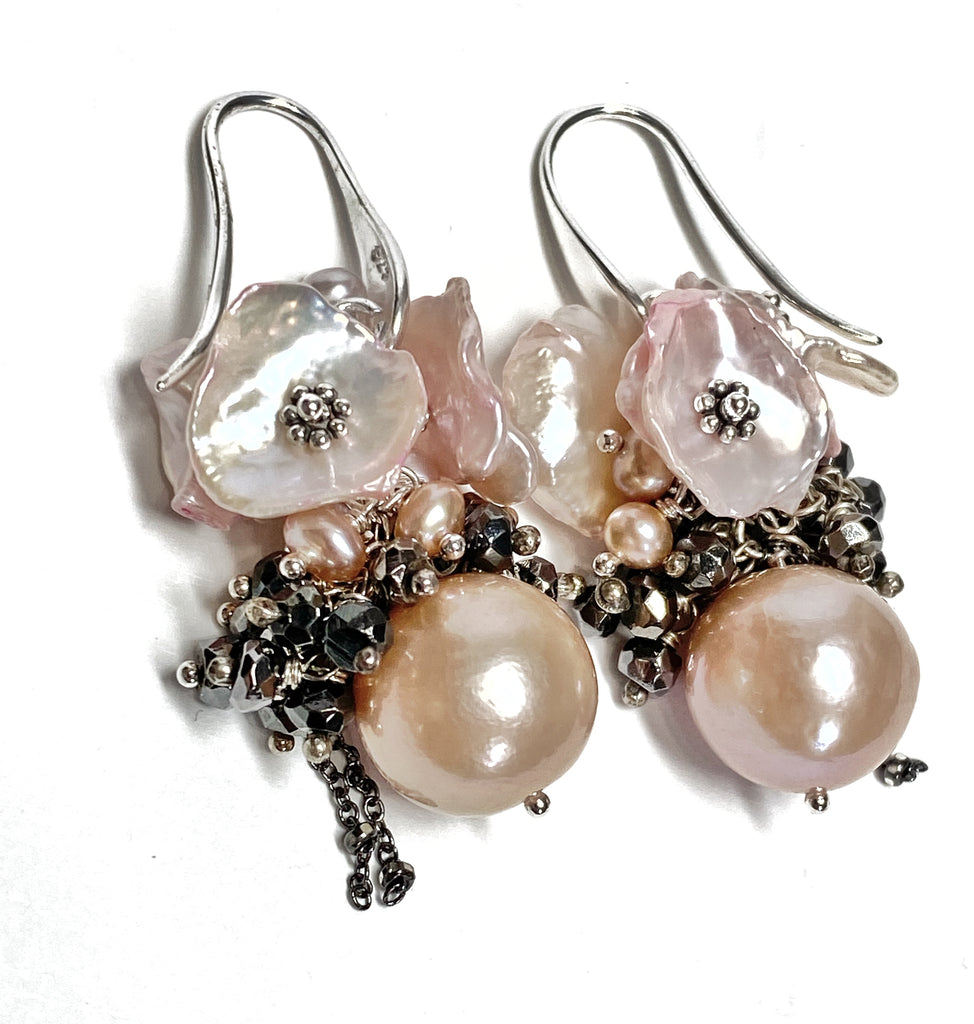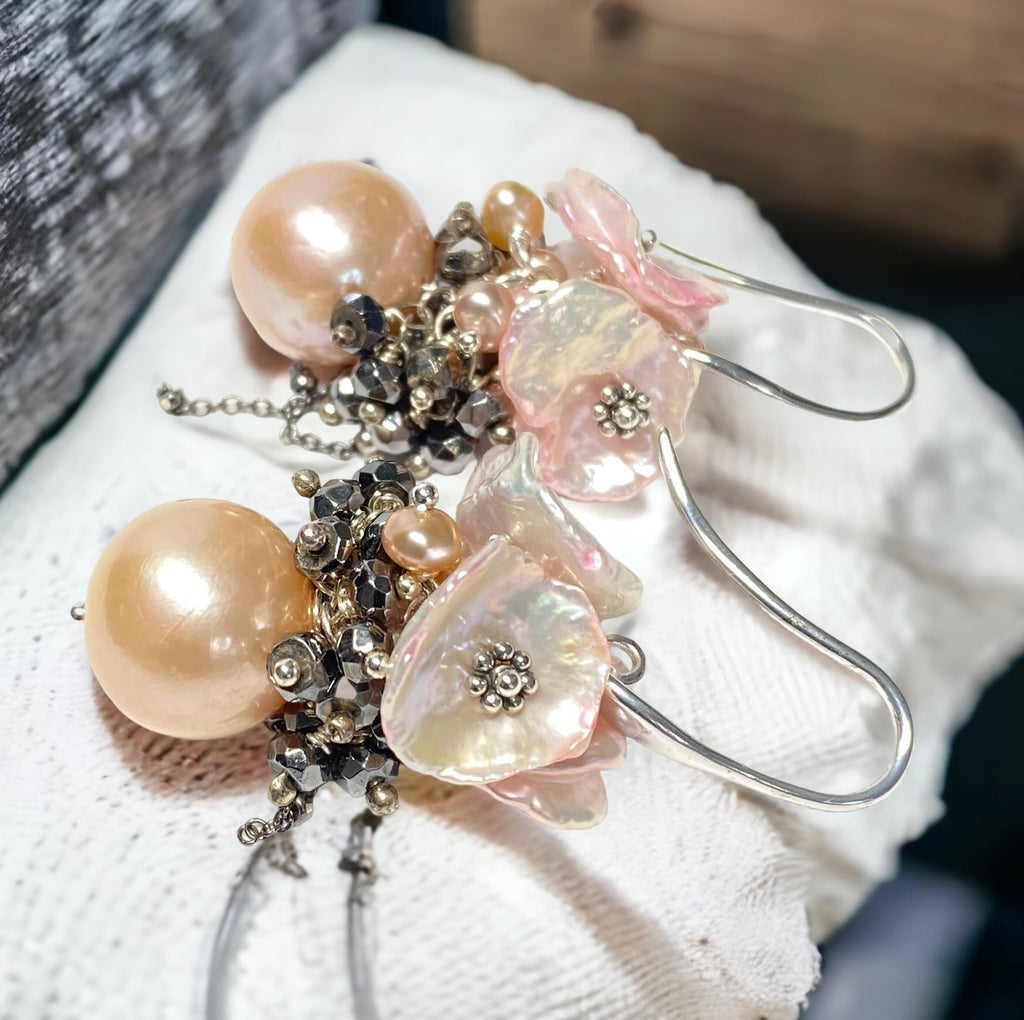 $285.00
$0.00
Pink Edison Pearl Cluster Earrings Blush Pink Keishi and Black Pyrite, French Style
"Love the pink and black together on these pearls" - Deb K.
High quality natural pink Edison pearls dangle beneath clusters of sparkly black pyrite rondelles, tiny blush pink pearls and blush pink keishi pearls, all mounted on sterling silver ball headpins.

The blush keishi pearls are mounted with Bali silver daisies, adding to the French black and pink style look.

Draping tendril clusters of black pyrite rondelles cascade down the sides of the pearls along with studded oxidized sterling silver delicate chains.

All of the keishi pearls, pearls and clusters are mounted on sterling silver ball headpins.

The Edison pearls are 11.5 mm round, stunning and have a shimmery nacre with a slightly metallic iridescent finish that reflects the light.

Very elegant and beautiful; perfect for a wedding and for every day wearing.

Total length of earrings, including the sleek, modern style, sterling earrings, is 1 1/2 inches.
You may choose your preferred earrings from the drop down menu.

Questions?  Get in touch via CHAT, EMAIL, PHONE