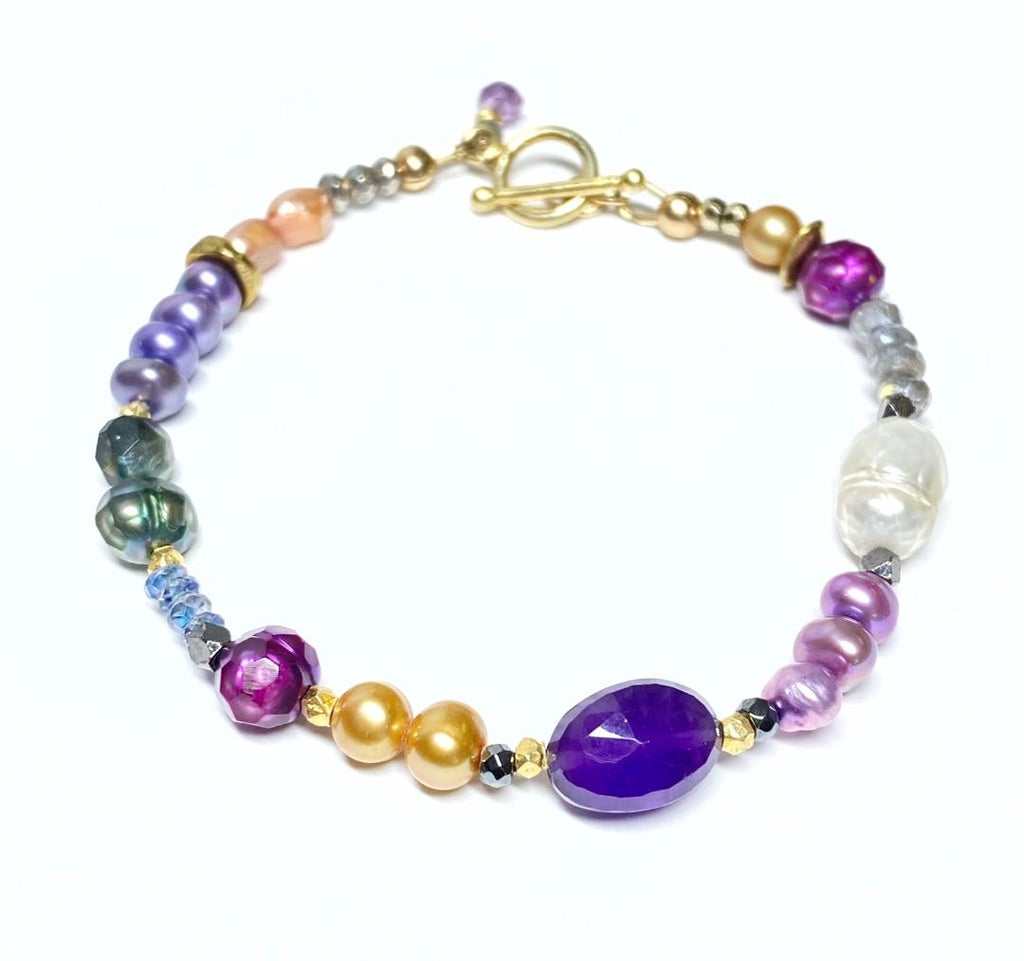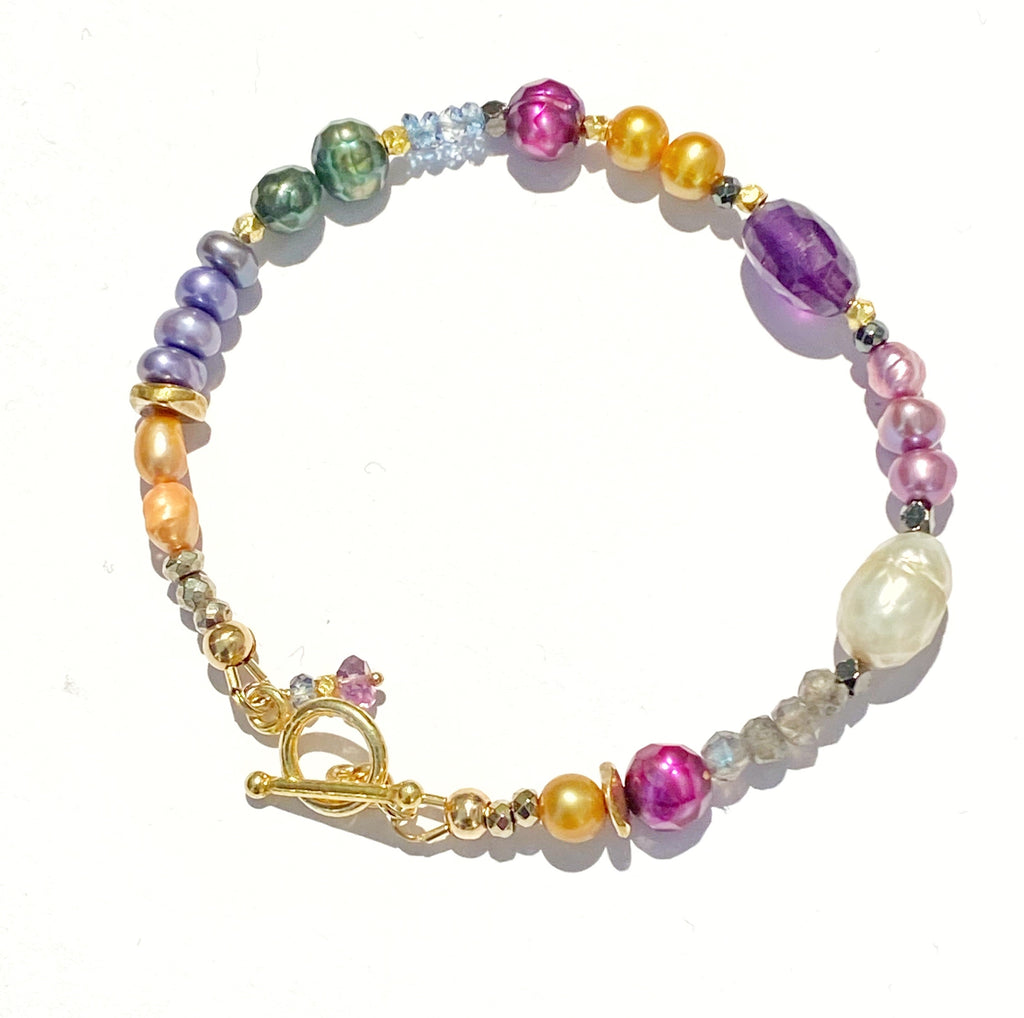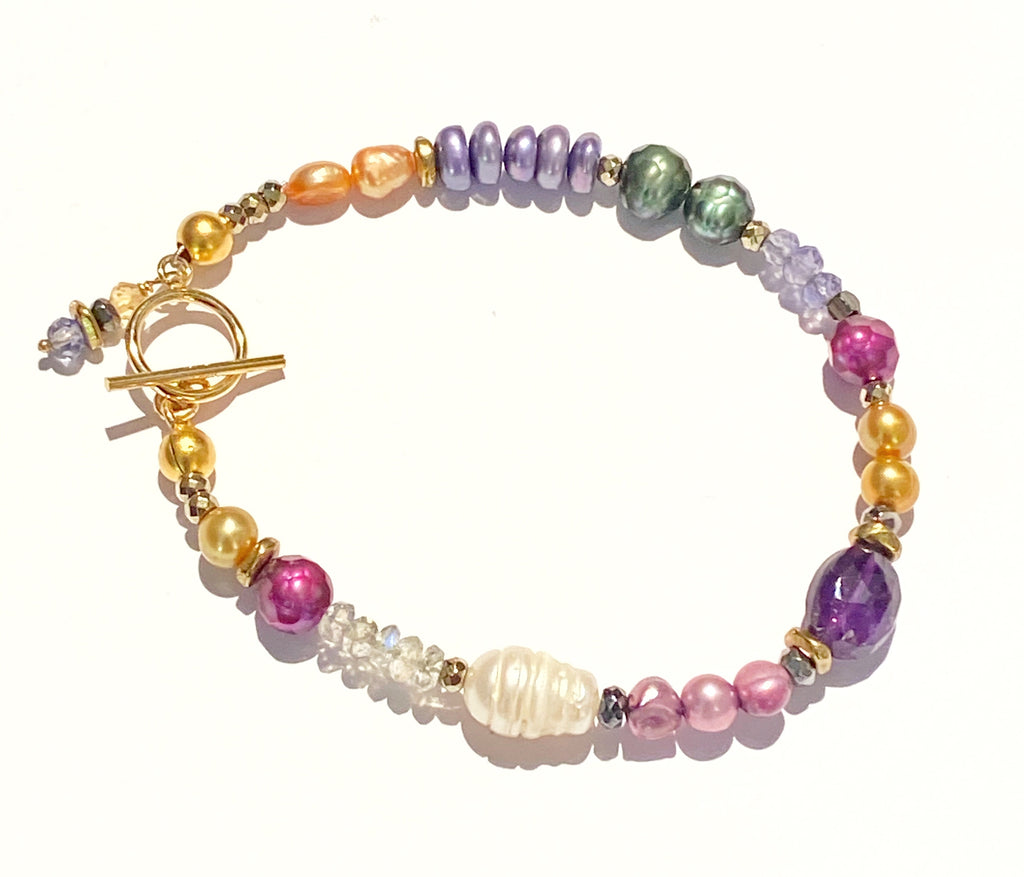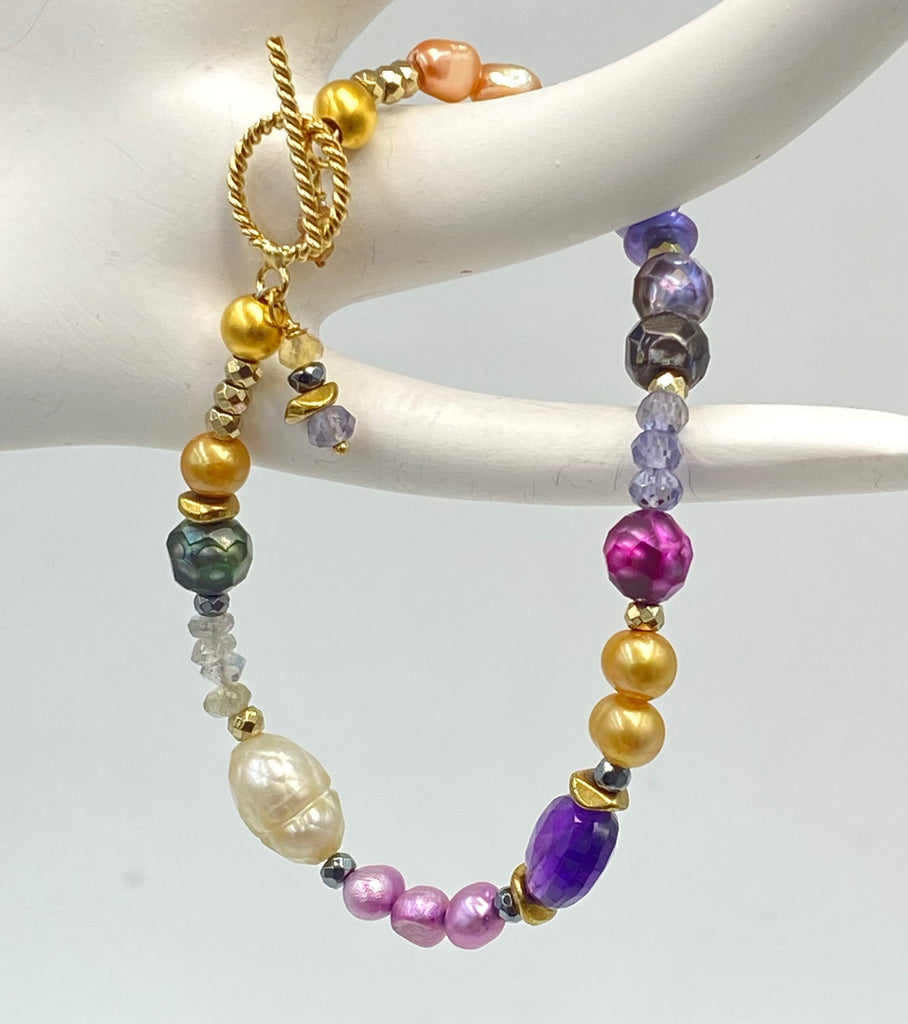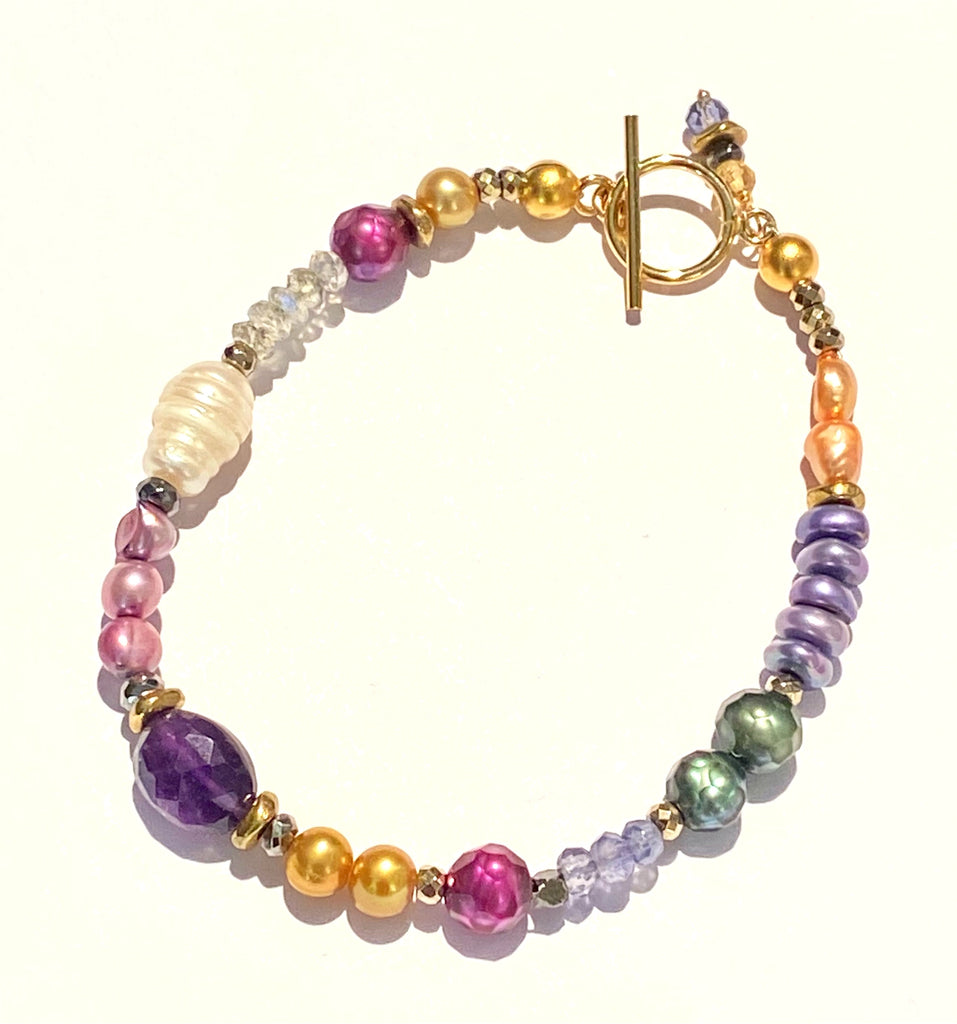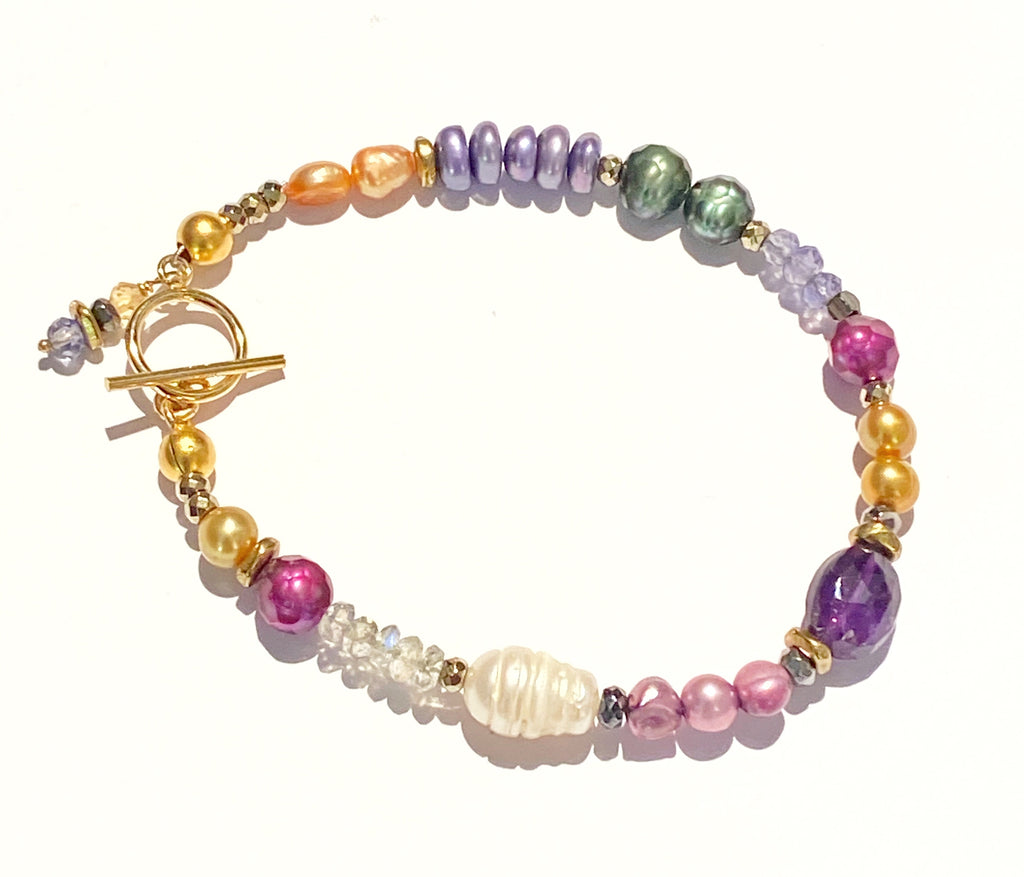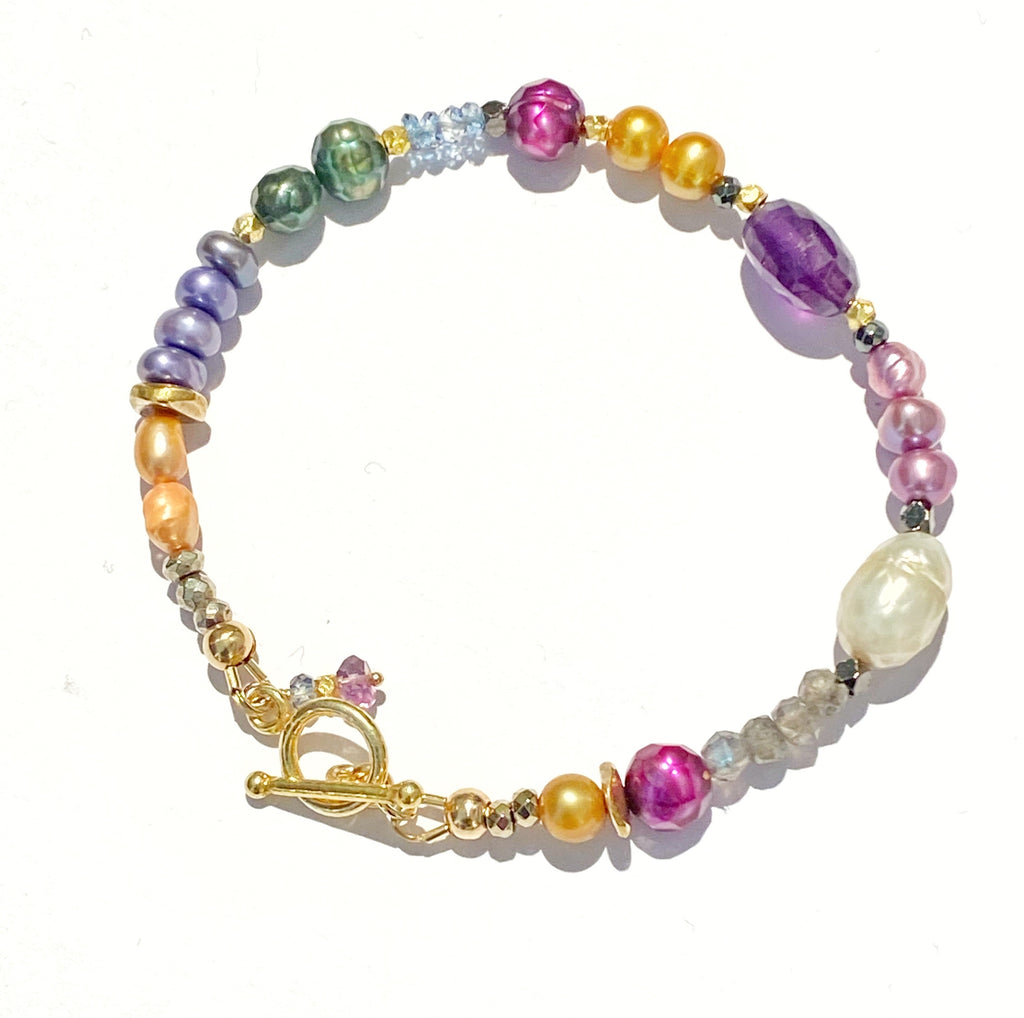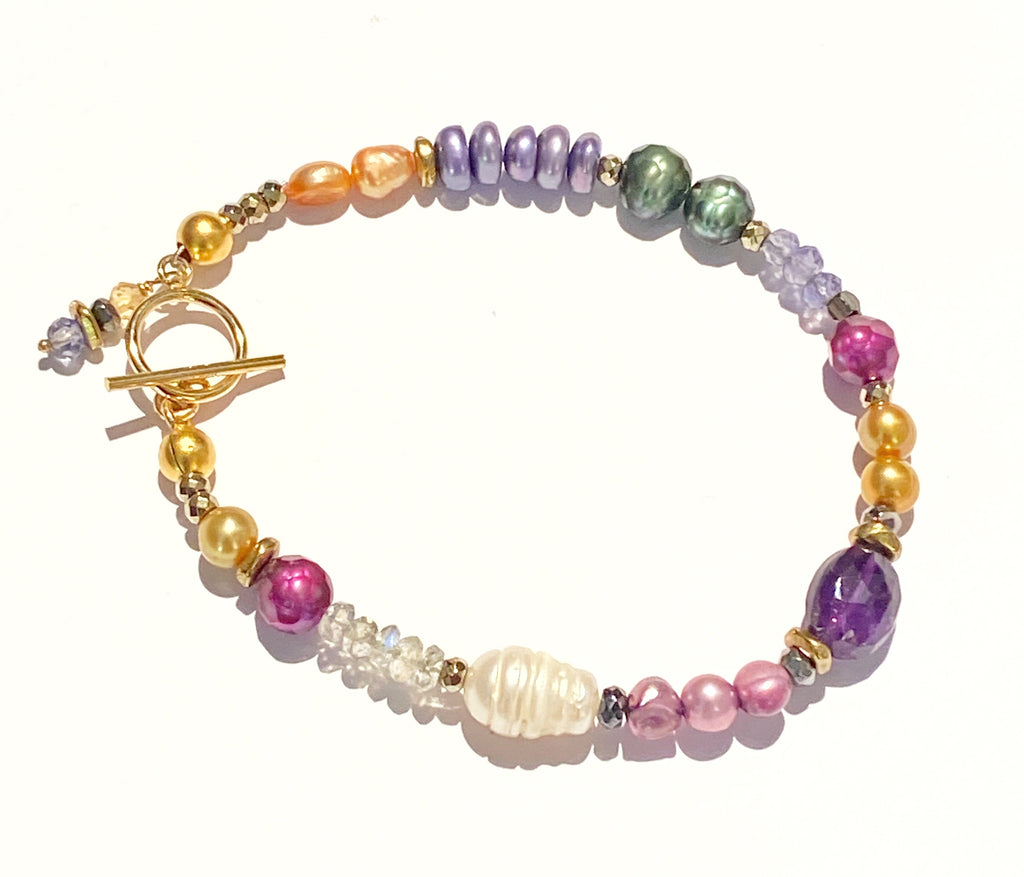 $98.00
$0.00
Multi-color Pearl and Gemstone Clasp Bracelet Amethyst Labradorite Citrine
Pearl and Gemstone Clasp Bracelet:
I combined the most colorful pearls and gemstones to create this multicolor boho beaded bracelet.   
Soothing gemstones:  faceted amethyst, labradorite, iolite and citrine combine with jewel tone pearls: faceted emerald green pearls, lavender pearls, fuchsia faceted pearls, orchid pearls, golden pearls, peach pearls and ivory pearls to make this bracelet that is perfect to wear for everyday or to give as a special gift. 
Metallic accents of gold and gunmetal hematine add a festive gleam to the gemstones and pearls along with brass spacers. 
The bracelet closes with 14kt gold filled crimps covered by high quality gold vermeil over sterling silver crimp cover beads attaching to a 14kt gold filled toggle clasp, for easy of wearing.