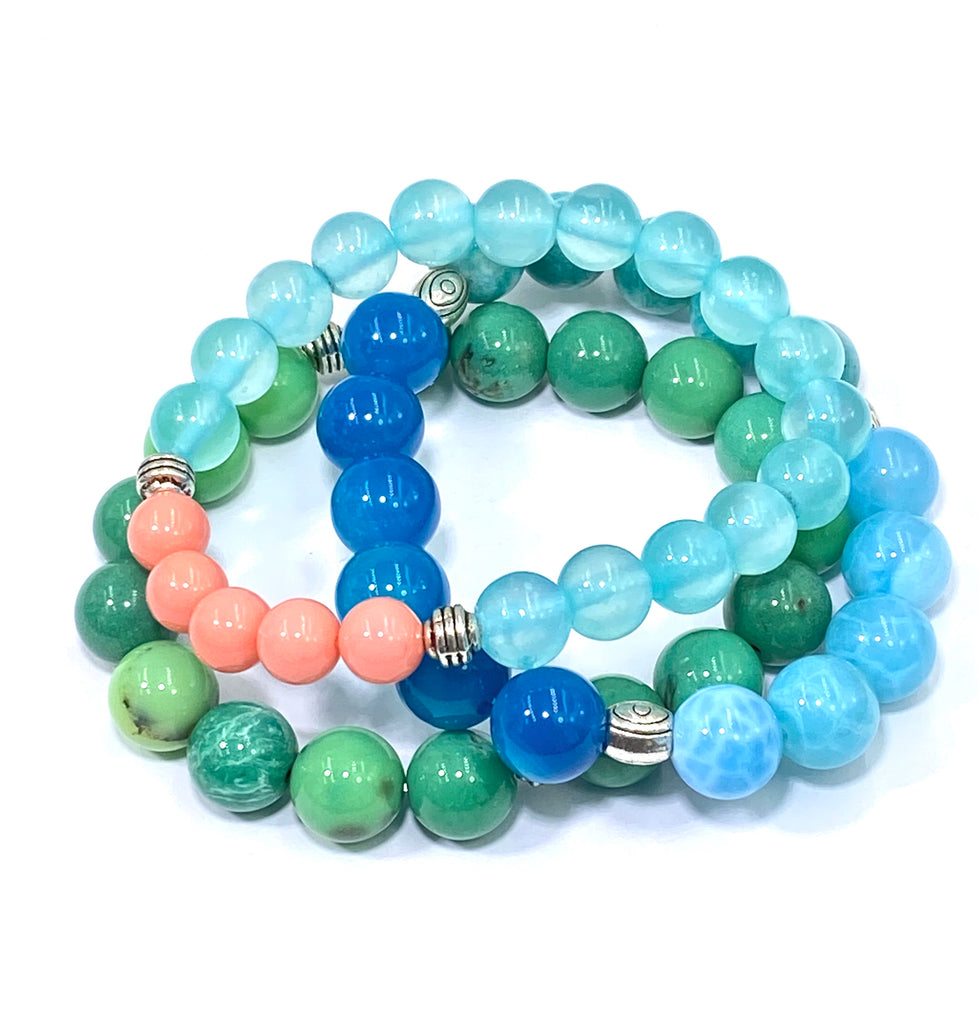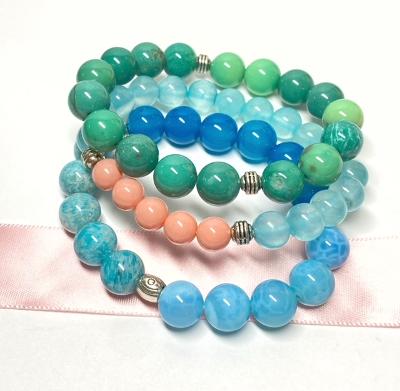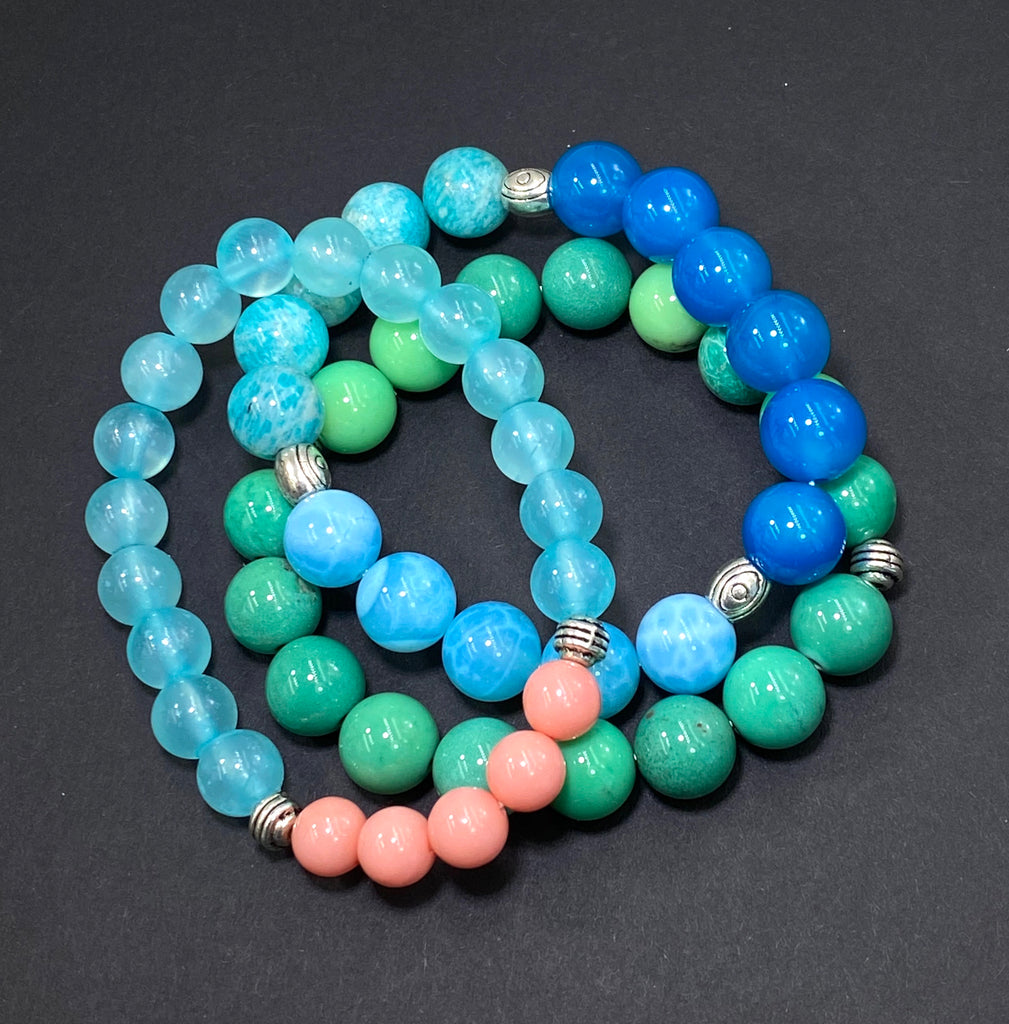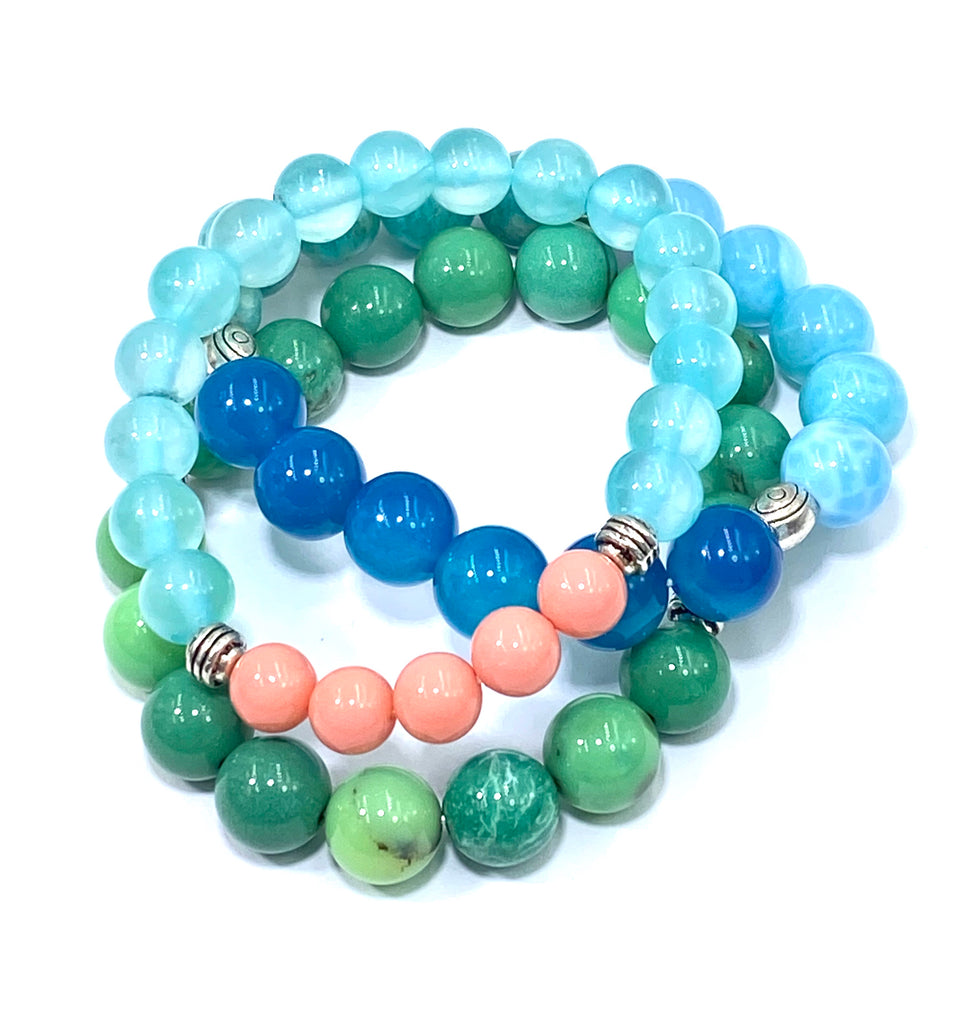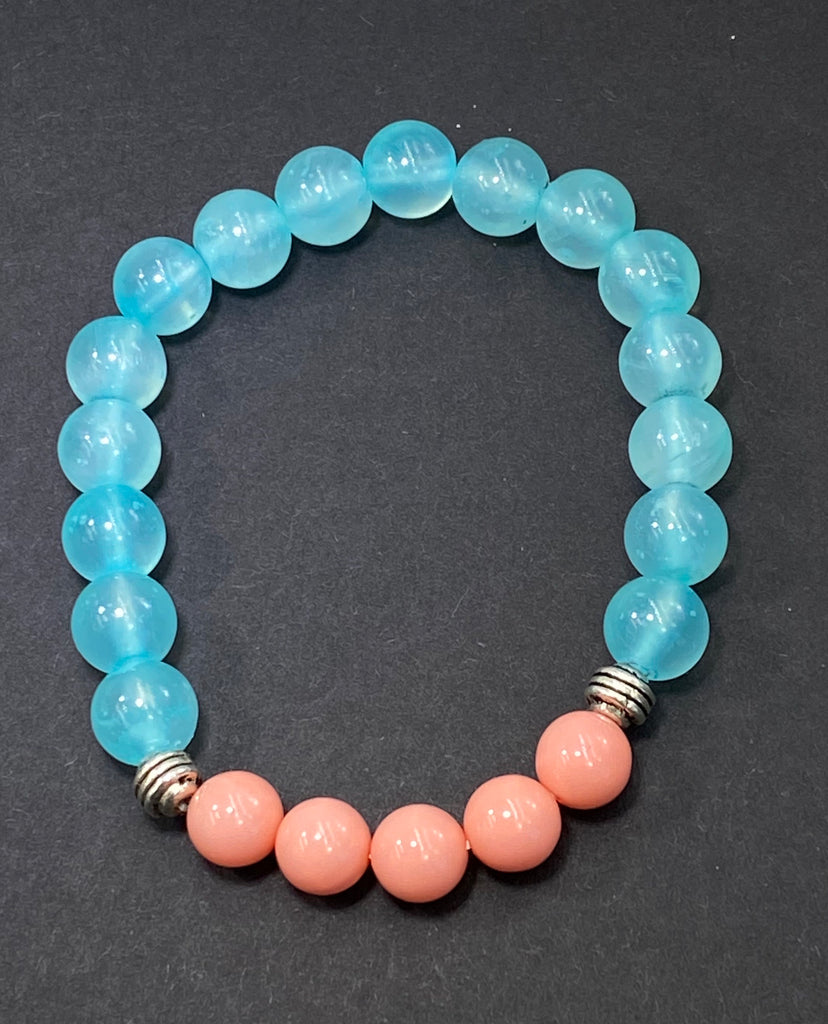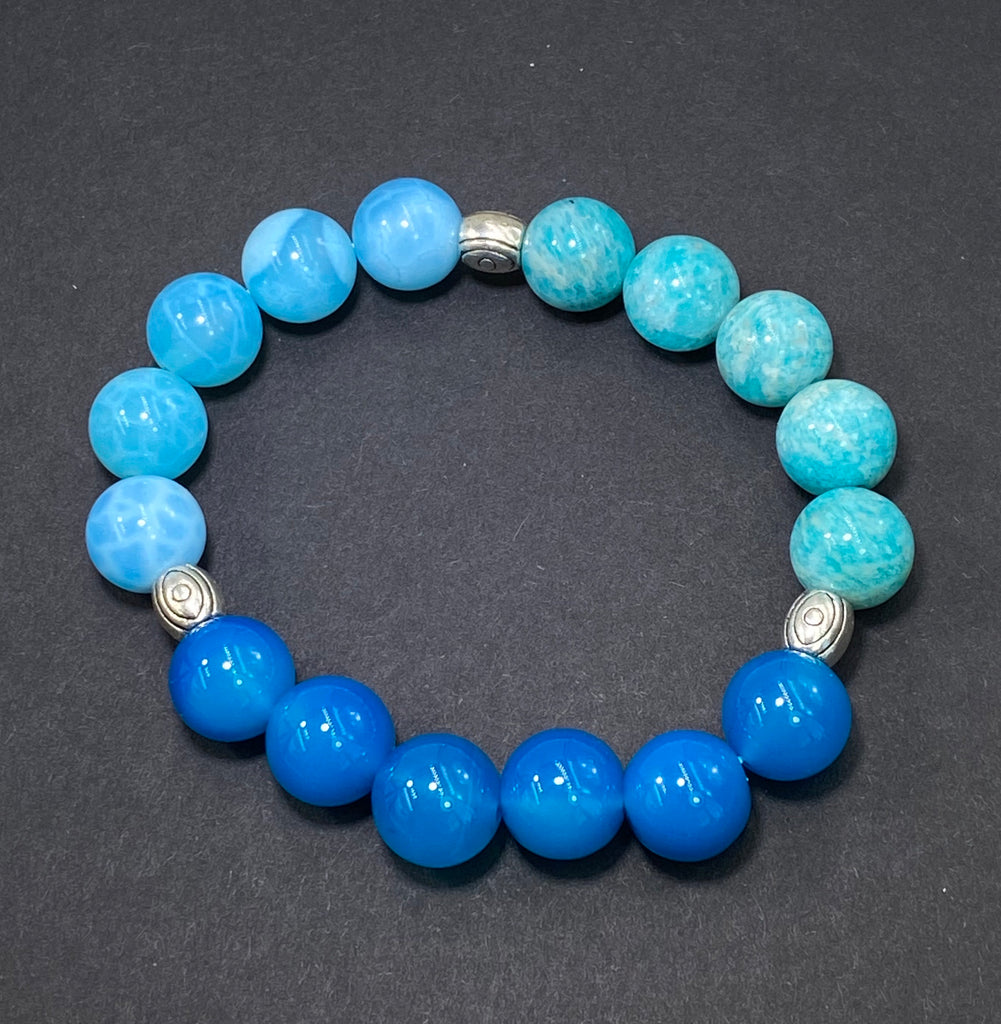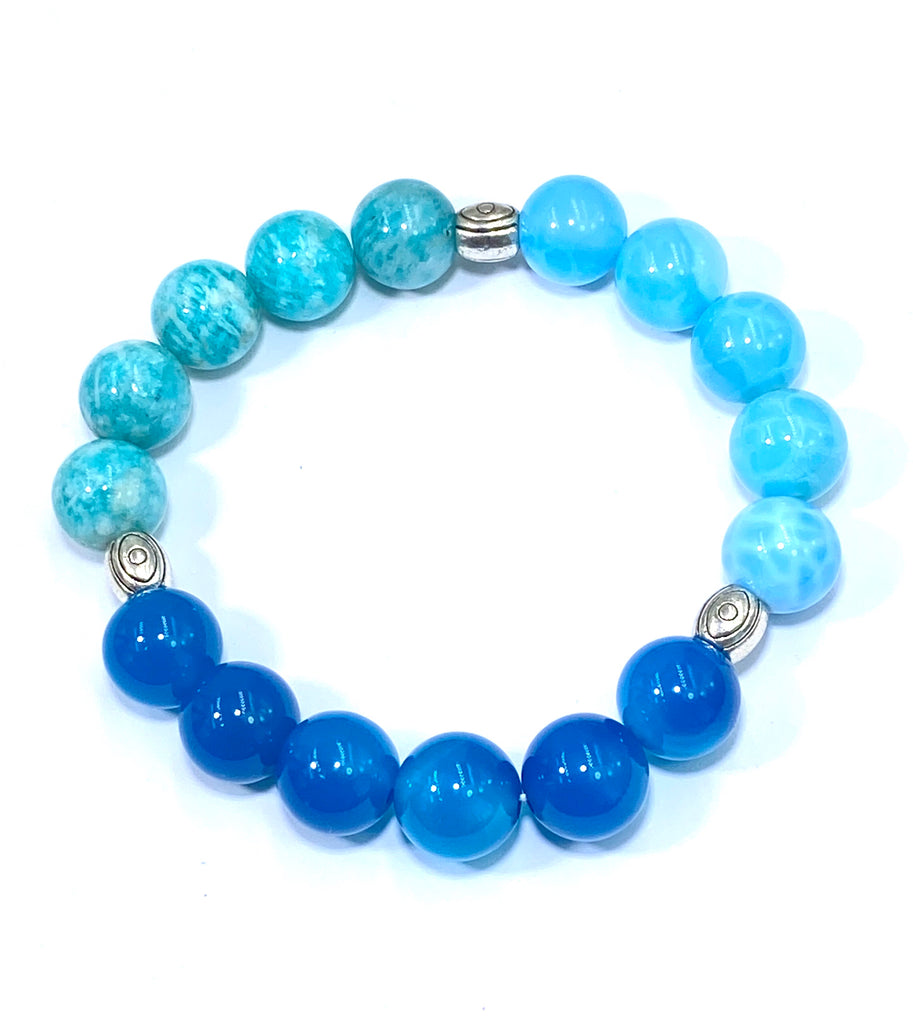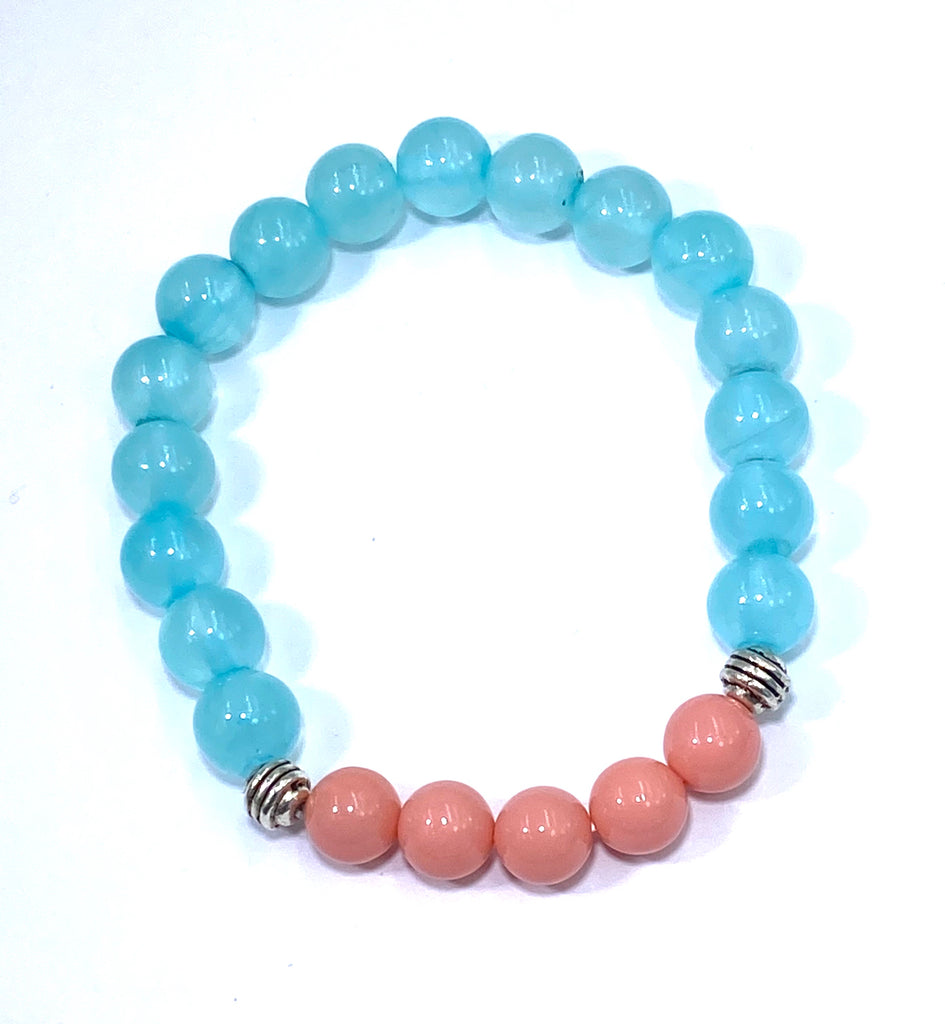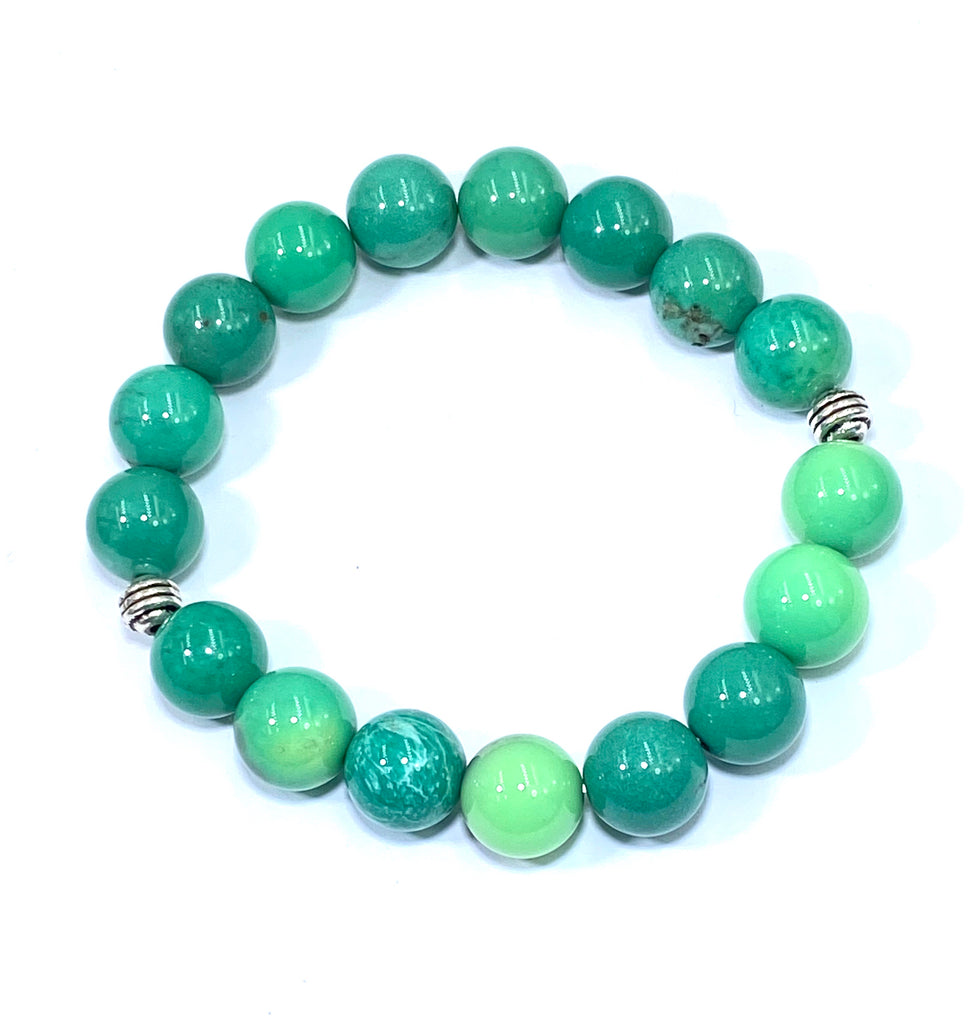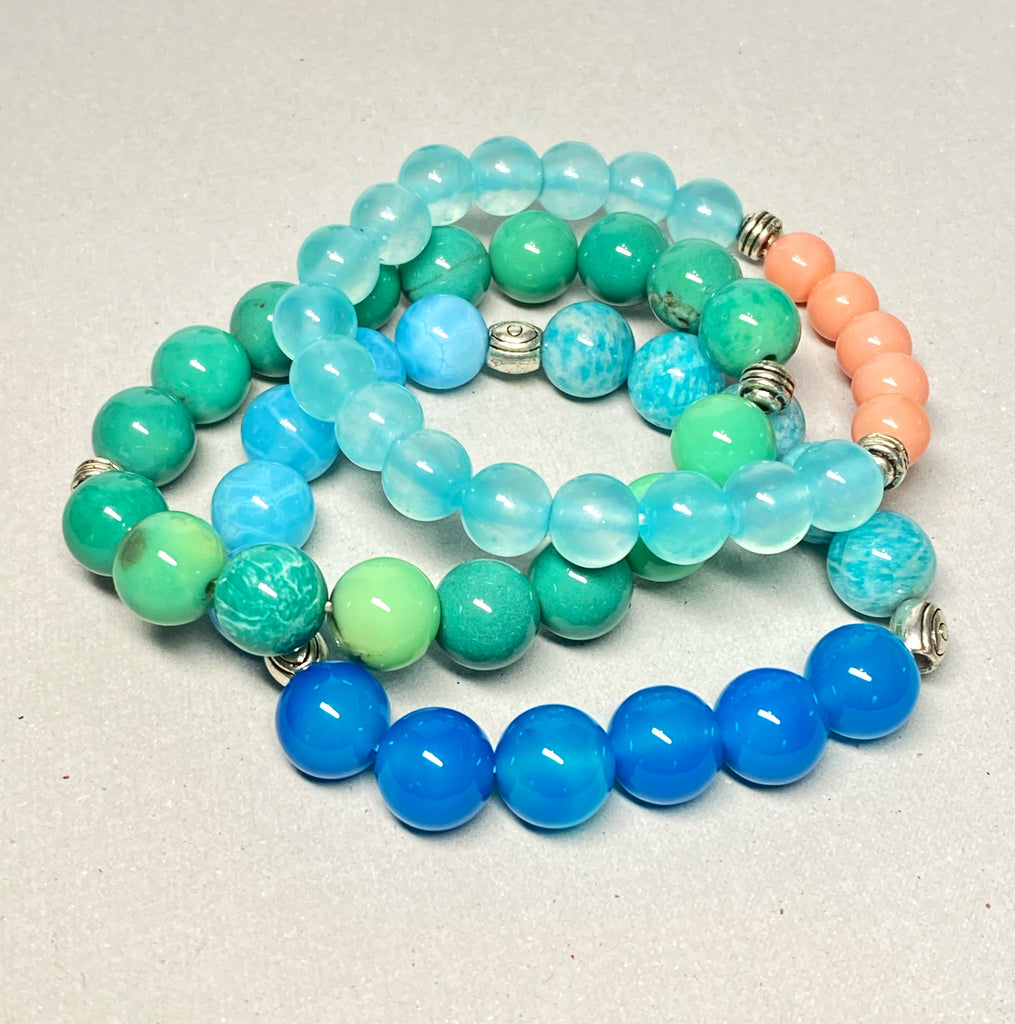 $105.00
$0.00
Boho Bracelet Stack Set of 3 Gemstone Coral, Aqua, Green, Blue, Silver
This is a set of 3 boho gemstone stretch bracelets in summer, beachy colors of green, aqua, teal, blue, coral and silver beads.  
These soothing, cheerful, colorful bracelets will easily coordinate with your summer looks.
One bracelet mixes Russian amazonite rounds with blue chalcedony rounds and teal quartz round beads, all 10 mm, and they are interspersed embossed silver metal accent beads.
Second bracelet mixes beautiful green Peruvian opal round beads, 10 mm, with embossed silver metal accent beads.
The third bracelet centers pink coral shell beads, 7 mm, with aqua chalcedony round beads, 8 mm, with accents of embossed silver metal beads.
Wear these three bracelets together and mix with more from your own collection for different looks!   
Choose your desired bracelet size from the drop down menu.  To measure for your size, measure your wrist just above the wrist bone with a string or tape measure and add 3/4 inches to that.  For example, if your wrist measure 6 1/4 inches, add 3/4 inches for a total of 7 inches - your selected size.  For more directions, see instructions here.
Need help?  Send me a message in CHAT.