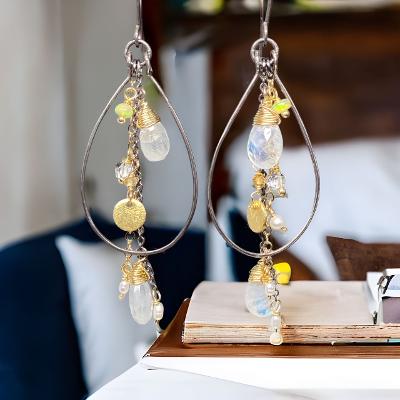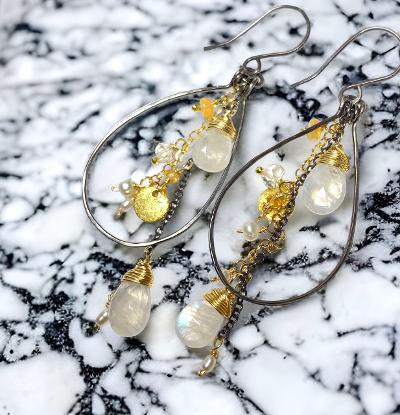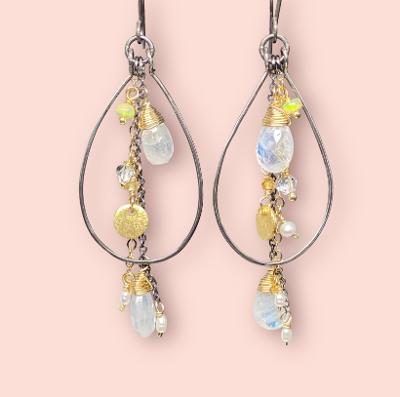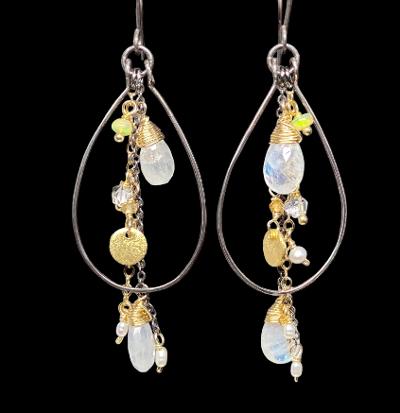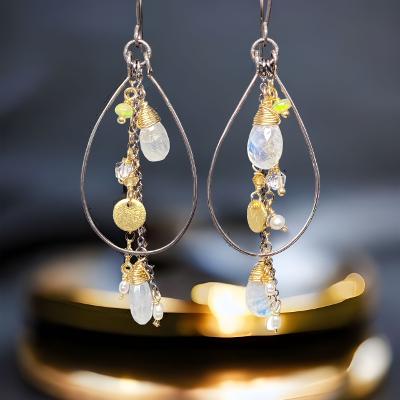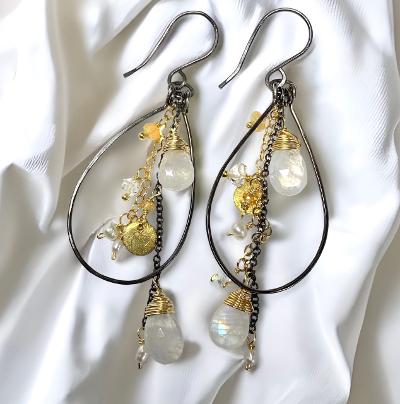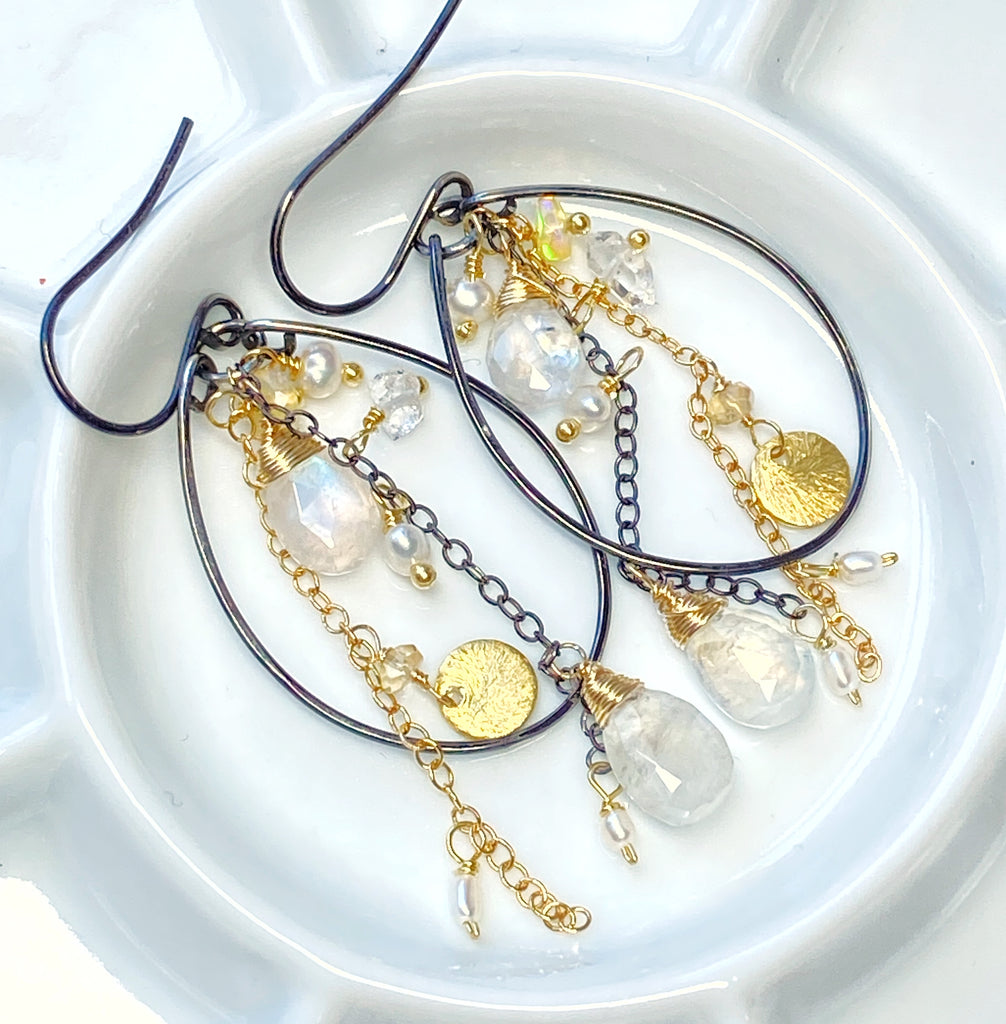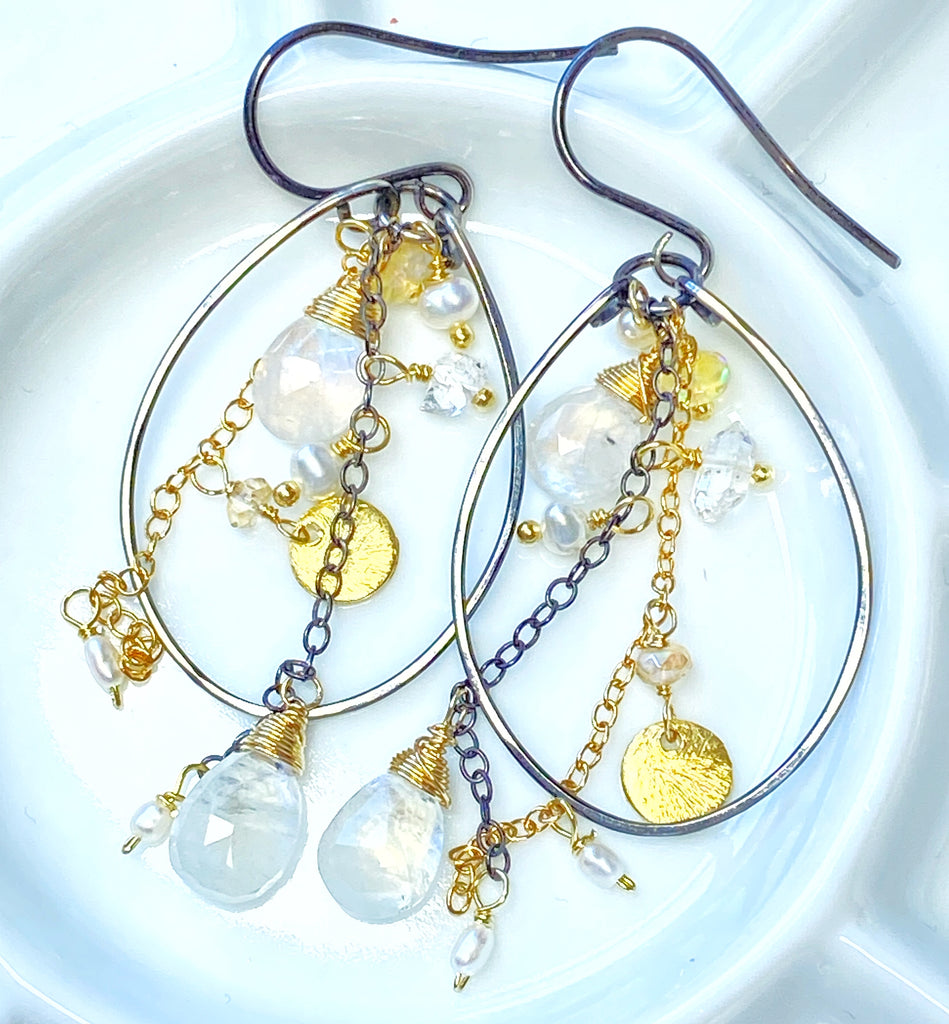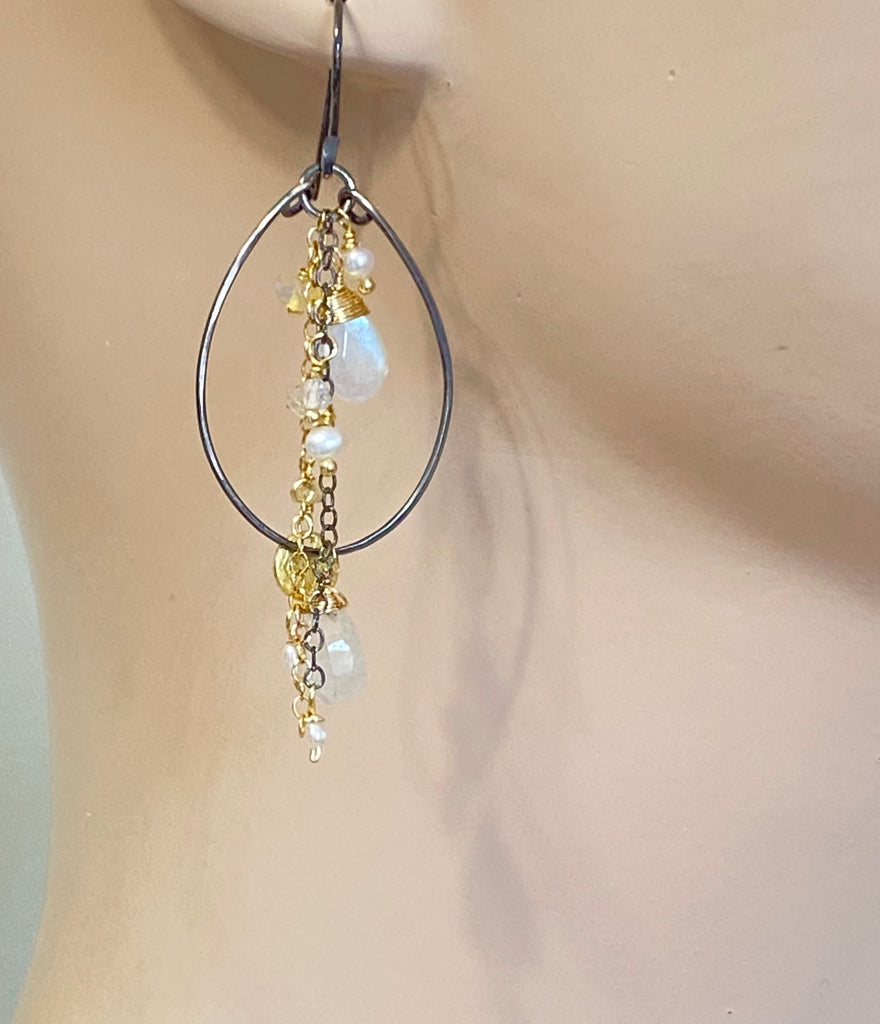 $139.25
$0.00
Rainbow Moonstone, Opal, Pearl Mixed Metal Hoops, Black and Gold
These earrings are mesmerizing! 
Hand forged, blackened oxidized sterling silver hoops dangle mixed metal chains beading rainbow moonstones, fiery opals, tiny pearls, herkimer diamond quartz crystals and more to create these feminine, urban chic, boho earrings.
The moonstones have super blue flash, while the pearls glow, the Herkimer crystals sparkle and the gold vermeil discs gleam in the light.
I formed these hoops and earrings, oxidized them, and then polished them to a dark gunmetal gleaming black shade.
These earrings will work with casual or more dressed looks; they are neutral and definitely will get you compliments with their fantastic allure!
These earrings measure 2 1/4 inches long and 7/8 inches wide; lightweight, too!
If you would like a pair longer or larger, get in touch!
CHAT, EMAIL, PHONE....