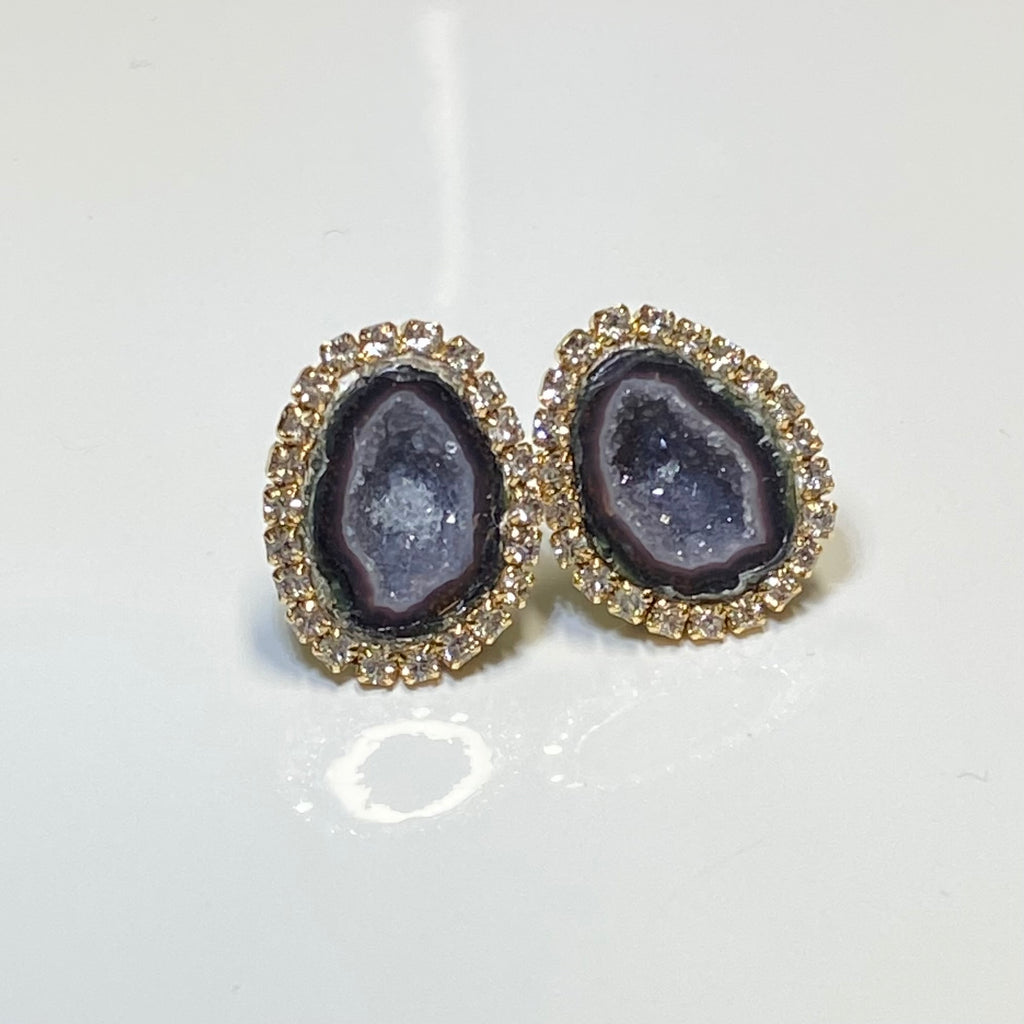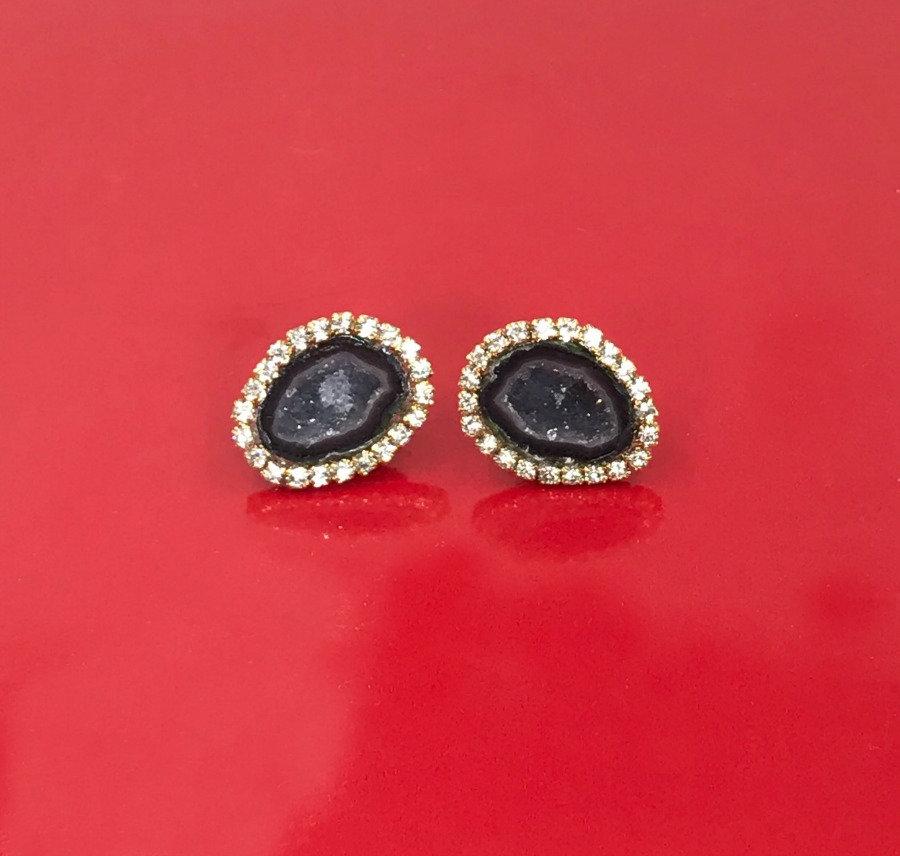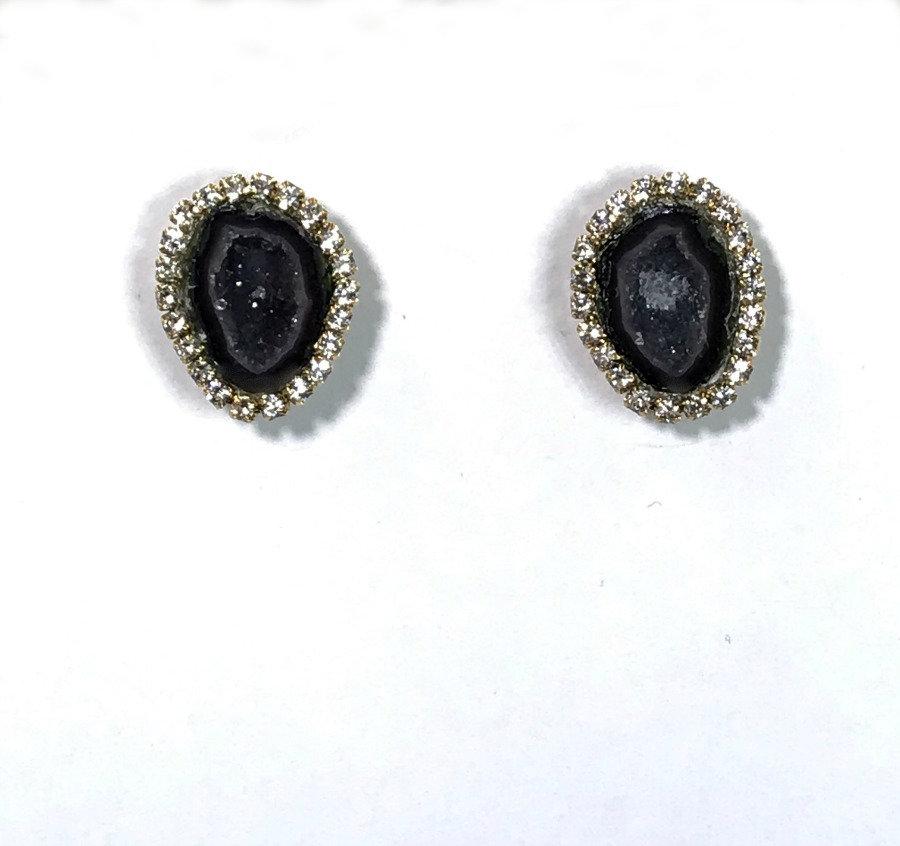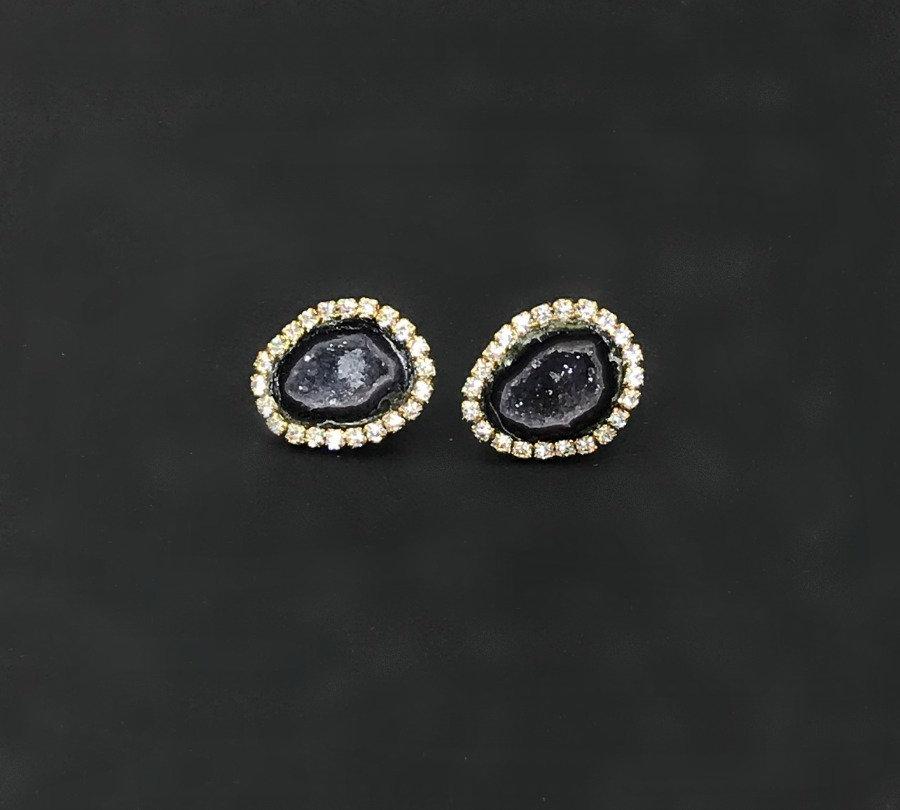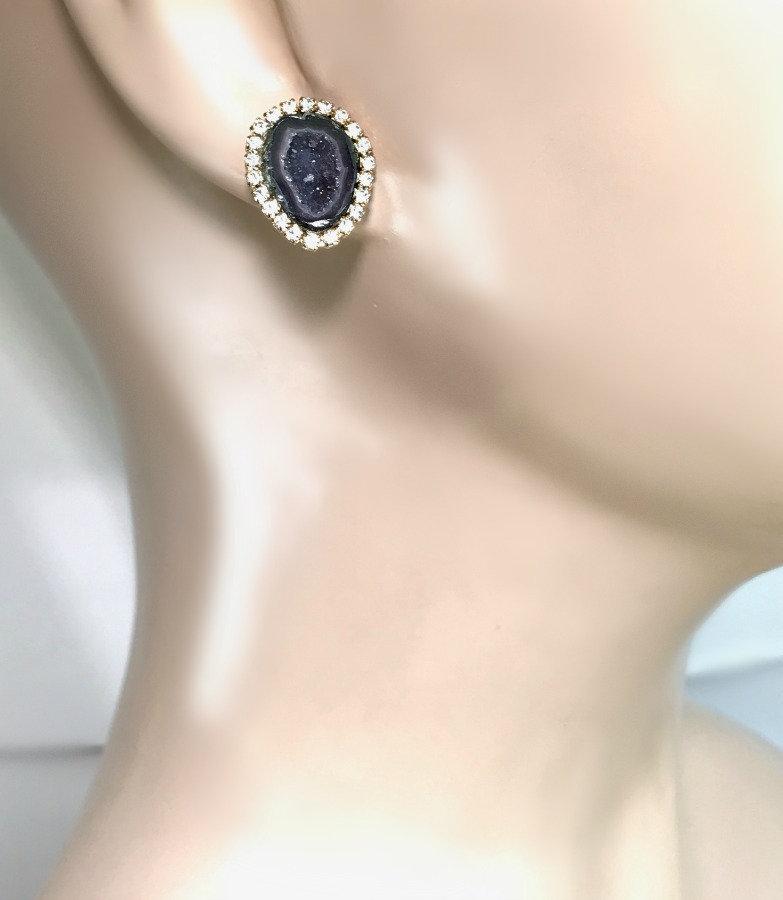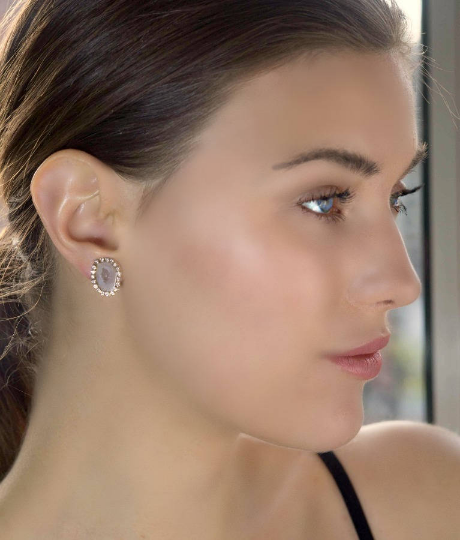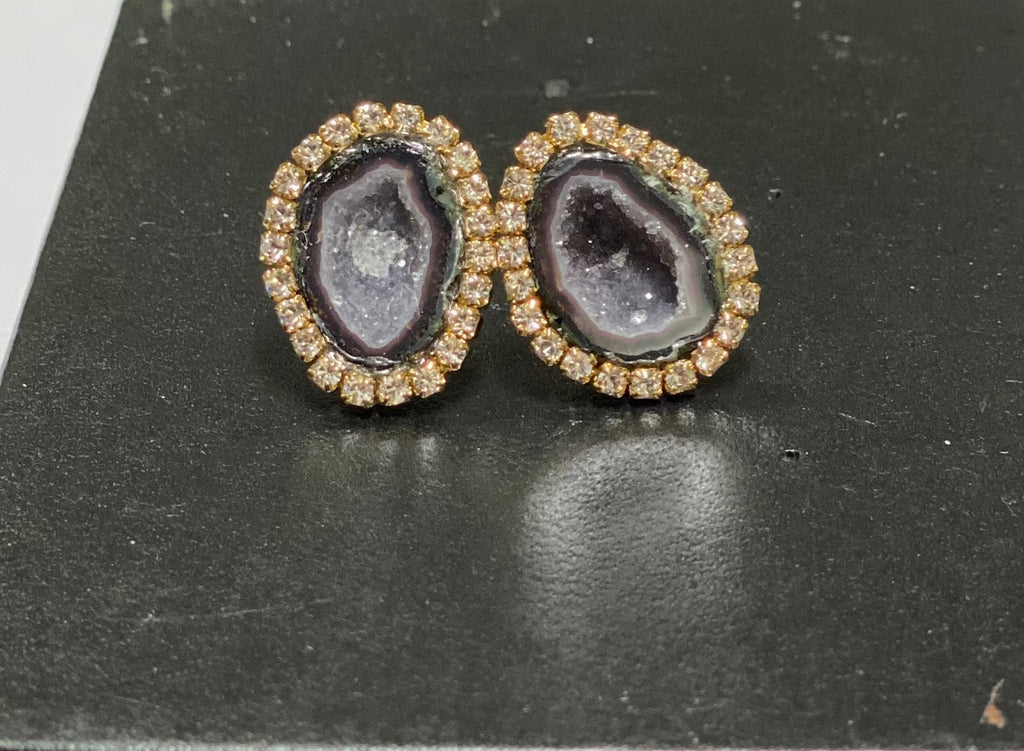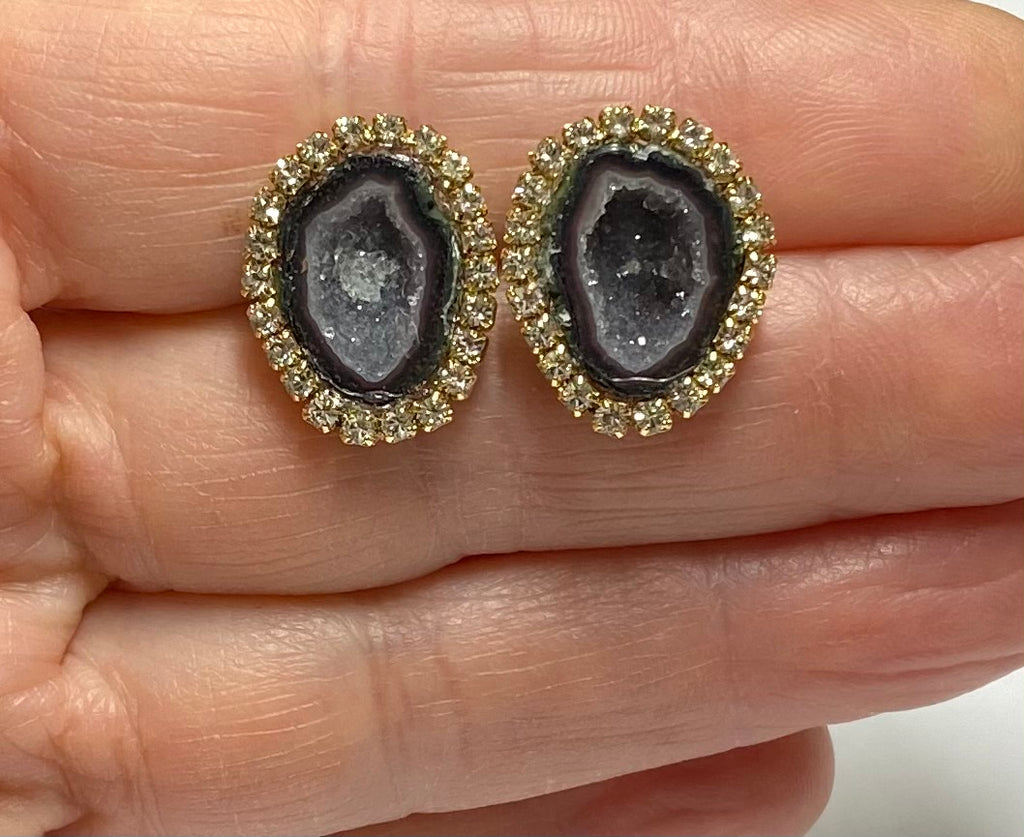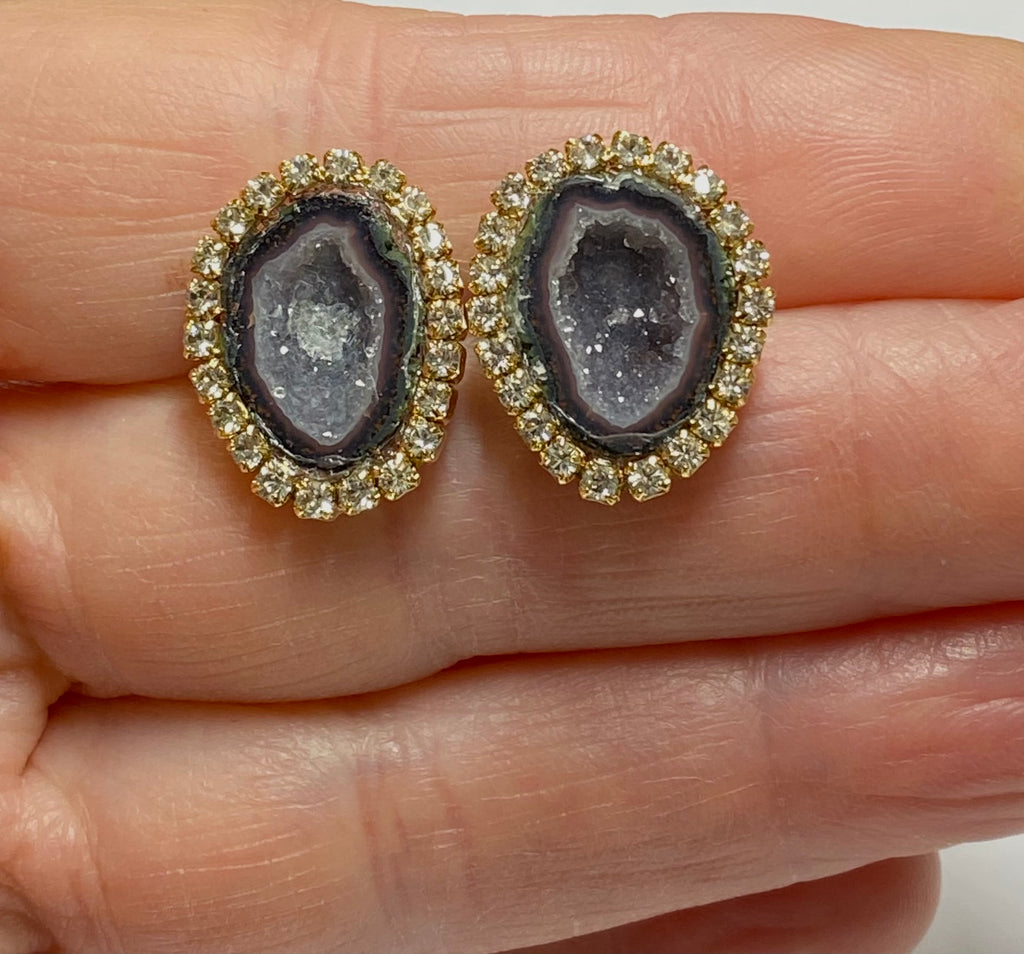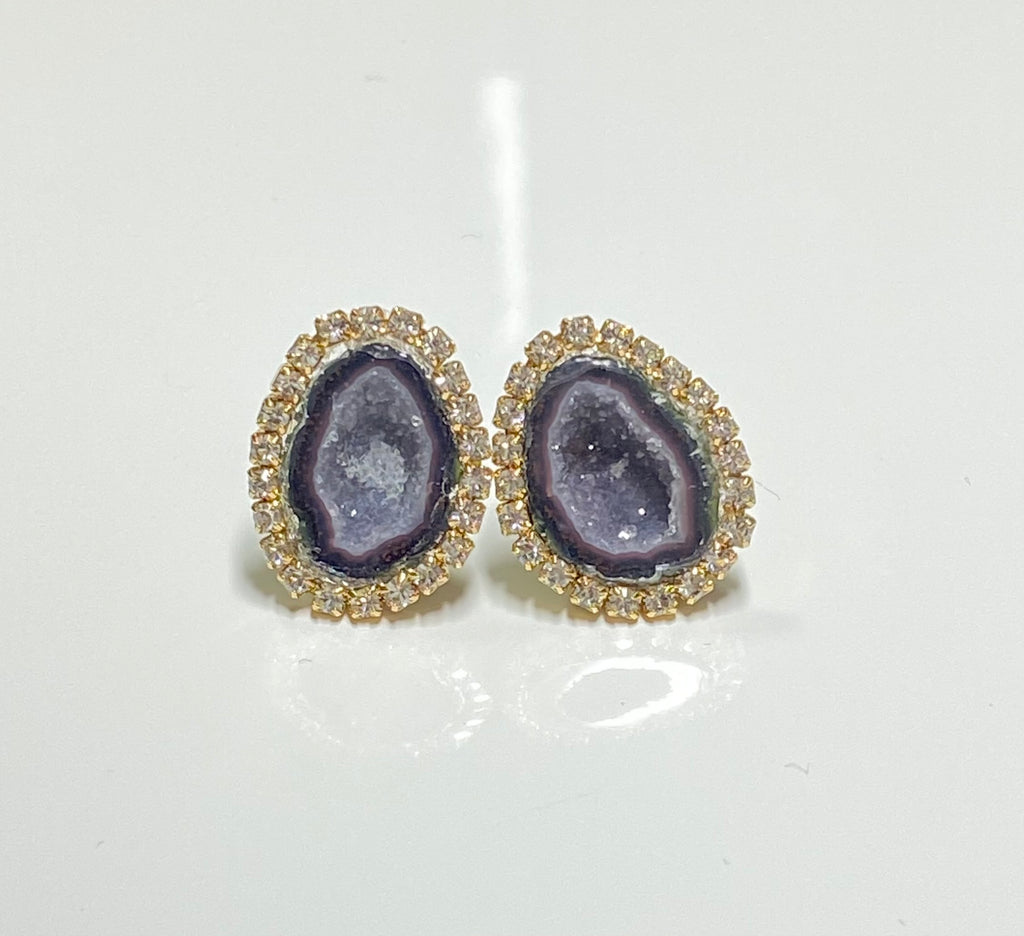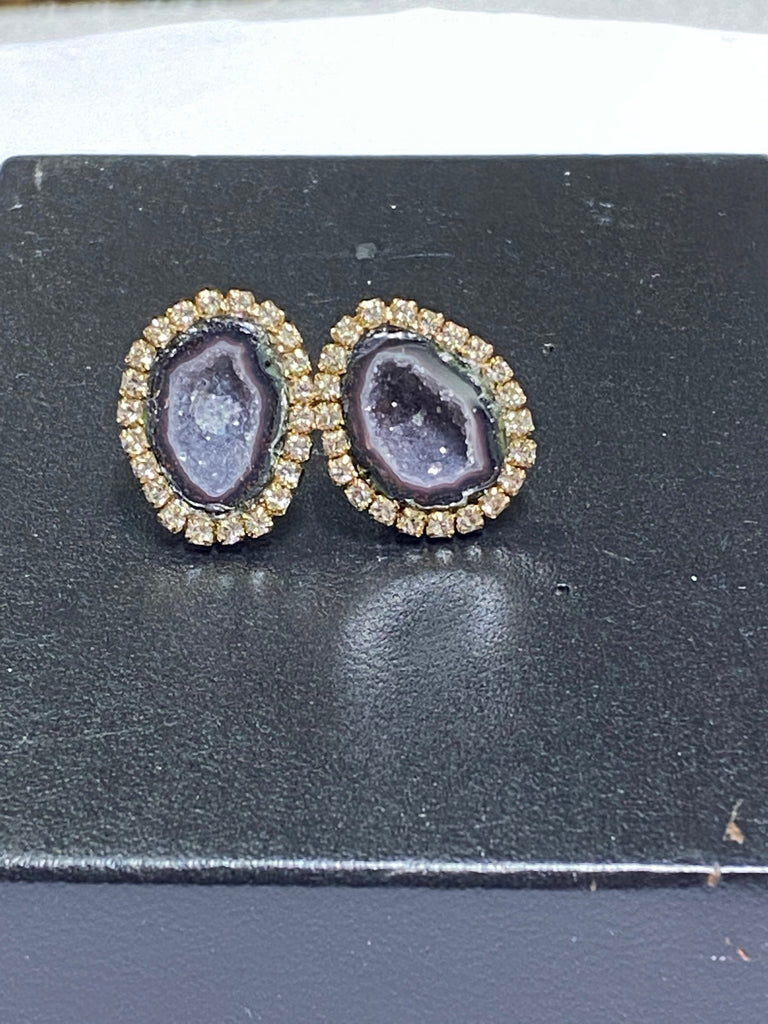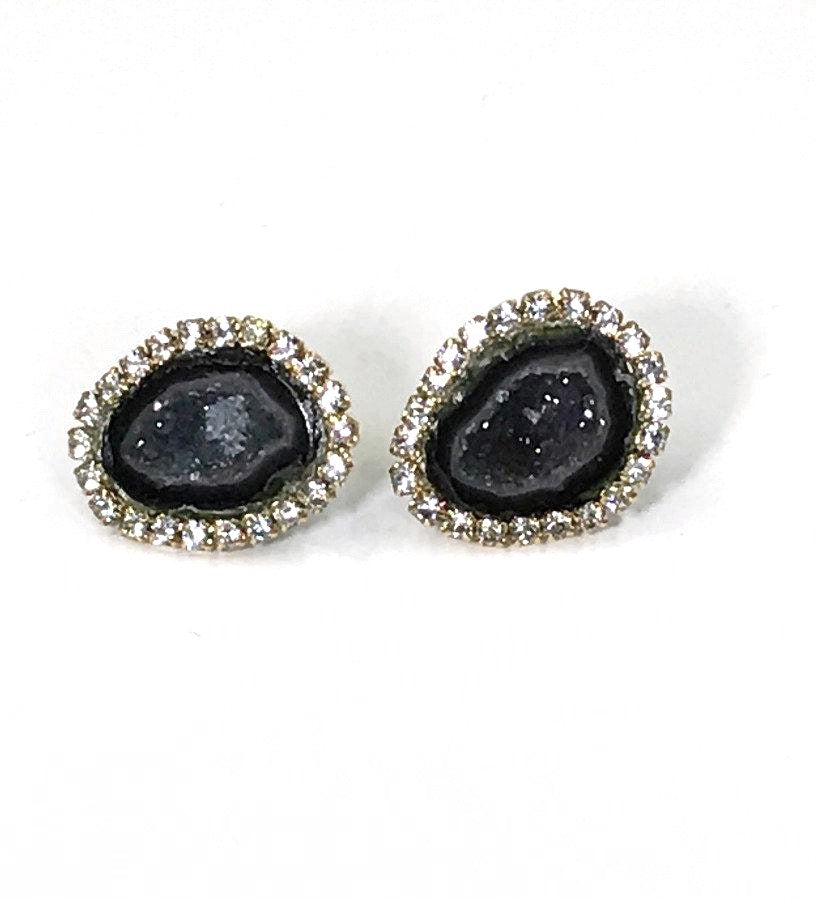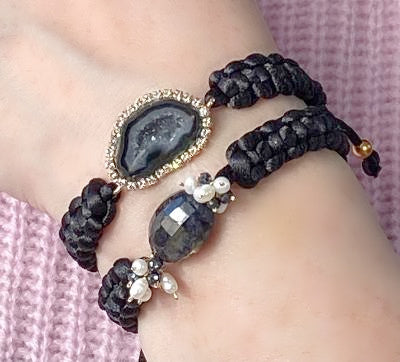 $335.00
$0.00
Black Tabasco Geode Slice Stud Earrings
"These (geode studs) are gorgeous!  Bought them as a gift and loved them so much, got a pair for myself!  Go with everything!  Great shop." - Taylor R.

Baby tabasco geode slices in black, rimmed in tiny famous Austrian crystals, that you know the name of but we can't mention here,  on gold bezels, are mounted as stud post earrings on sterling silver posts to create these petite dazzling earrings.
Sixth picture illustrates how they look on a real person.

Measurements:
with crystals:  18 mm long by 14 mm wide
Questions?  Get in touch: CHAT, EMAIL, PHONE