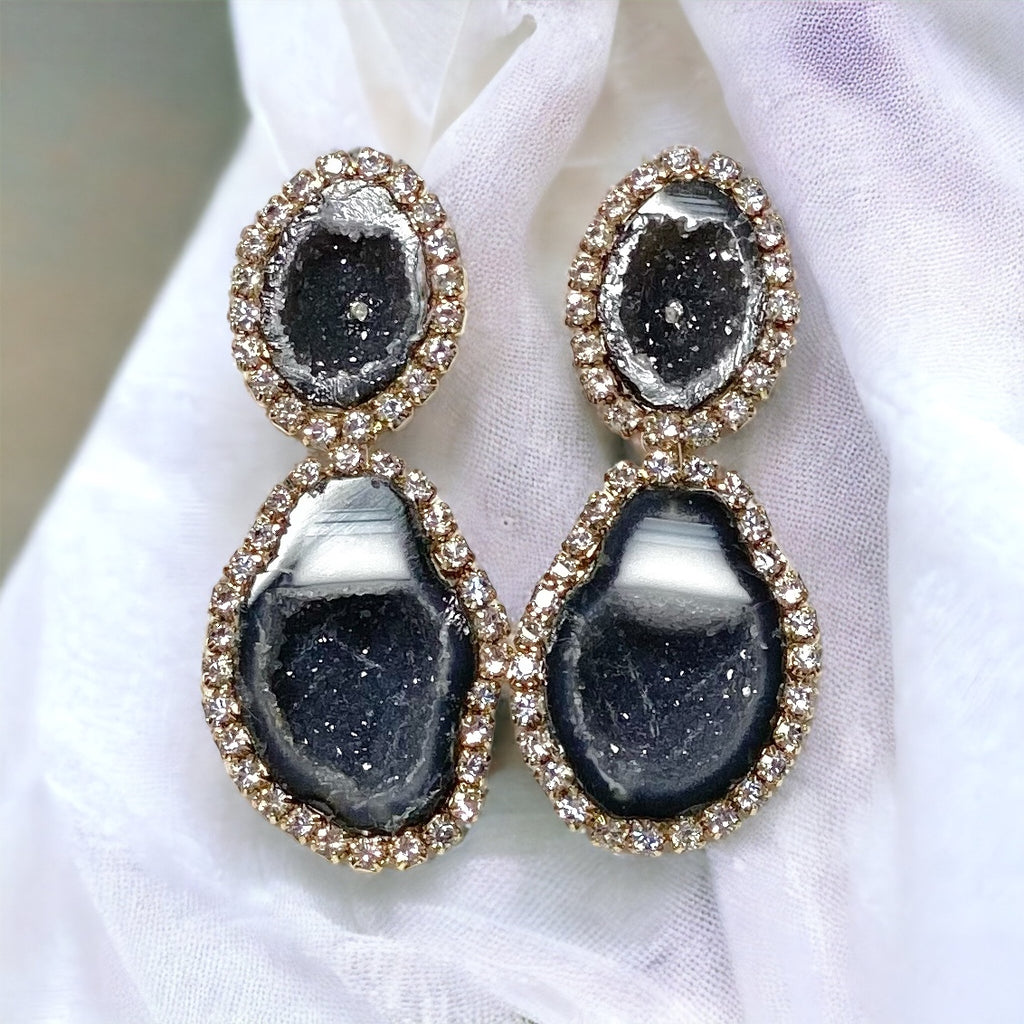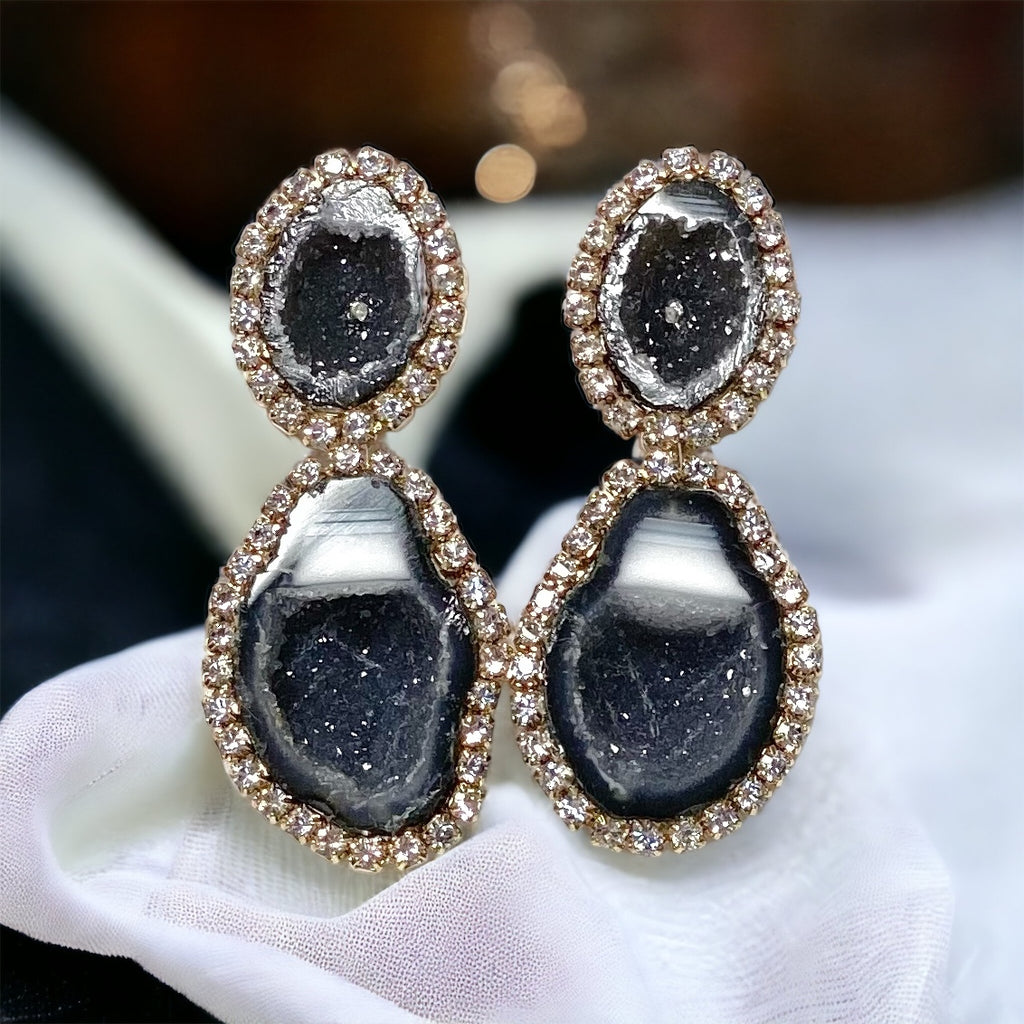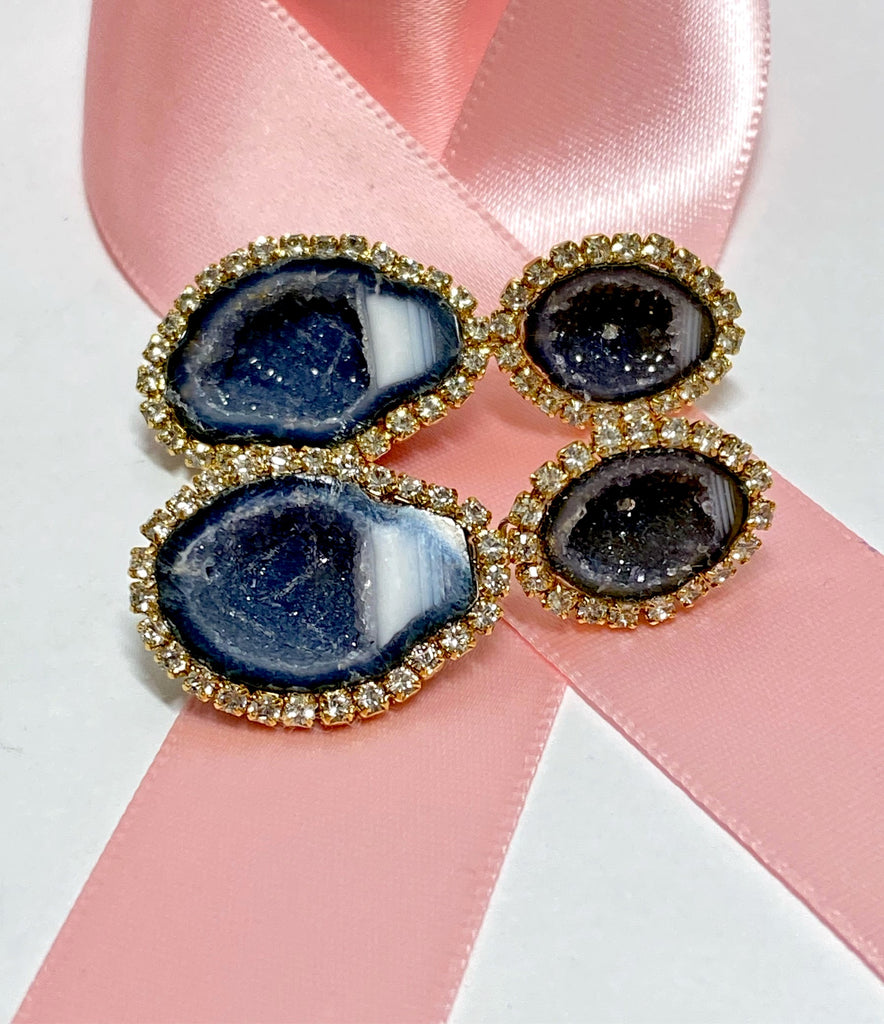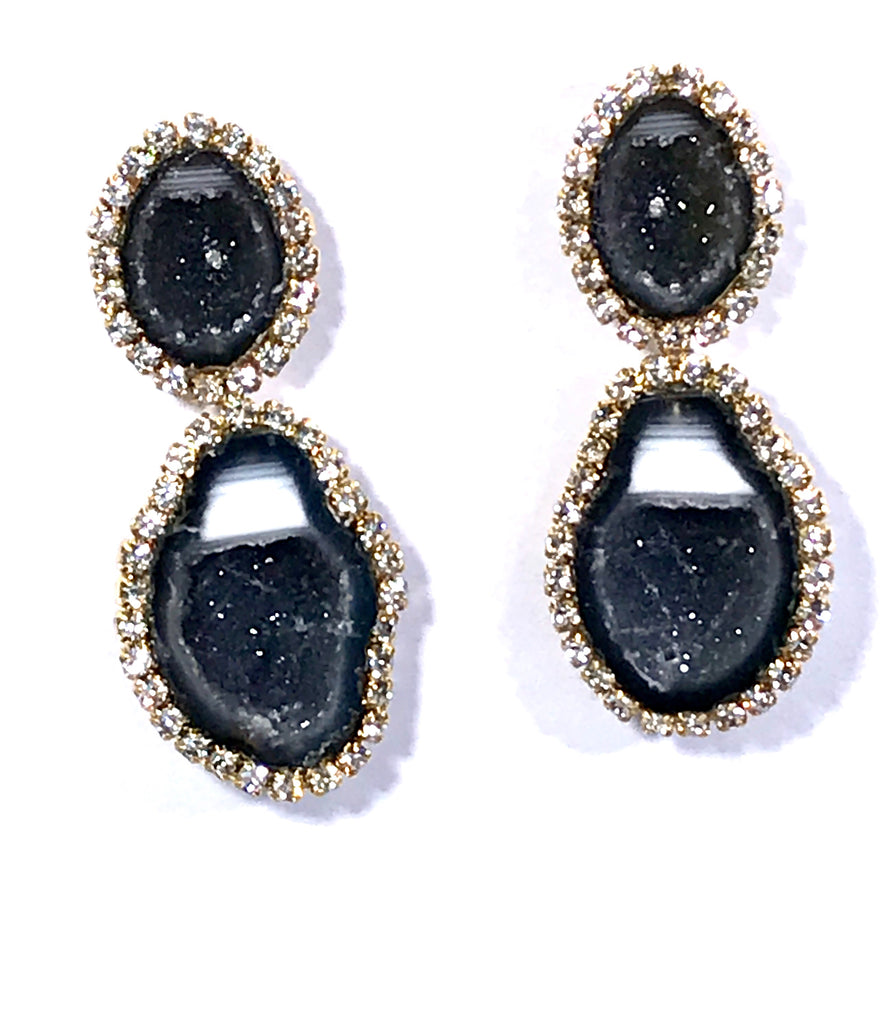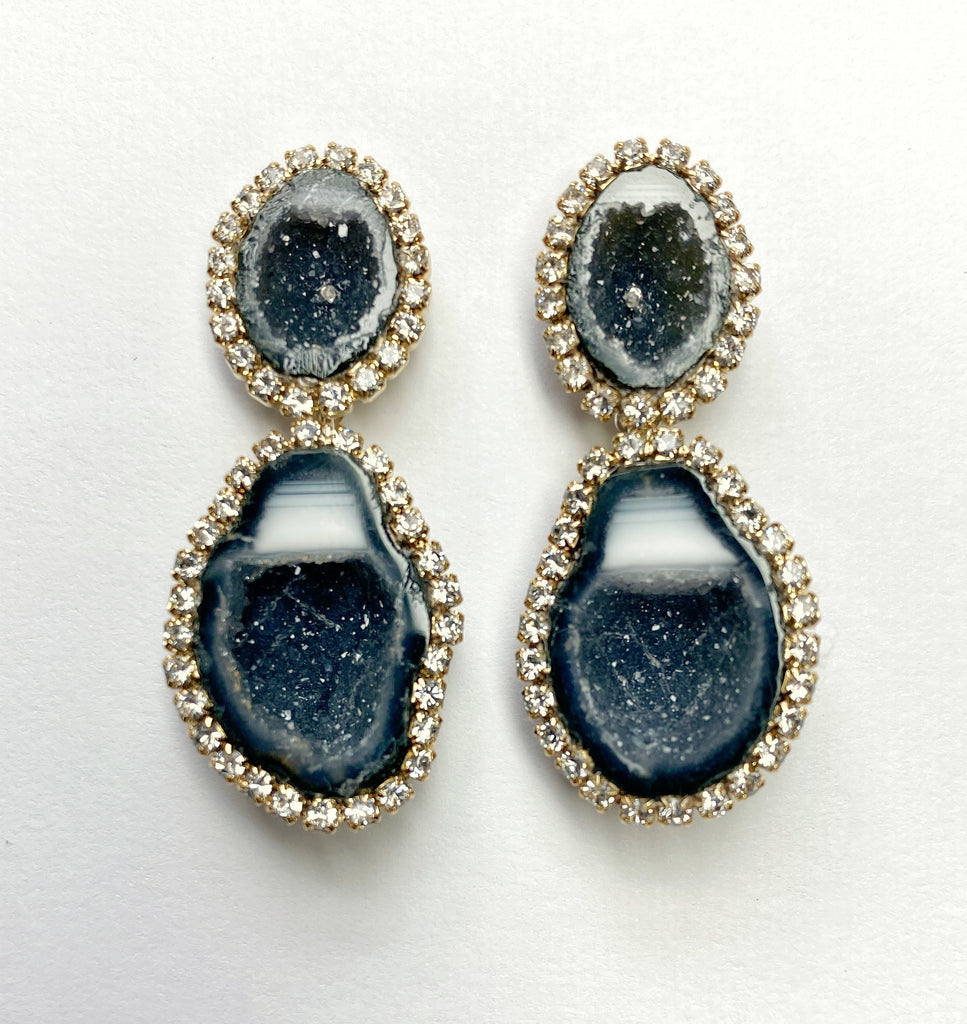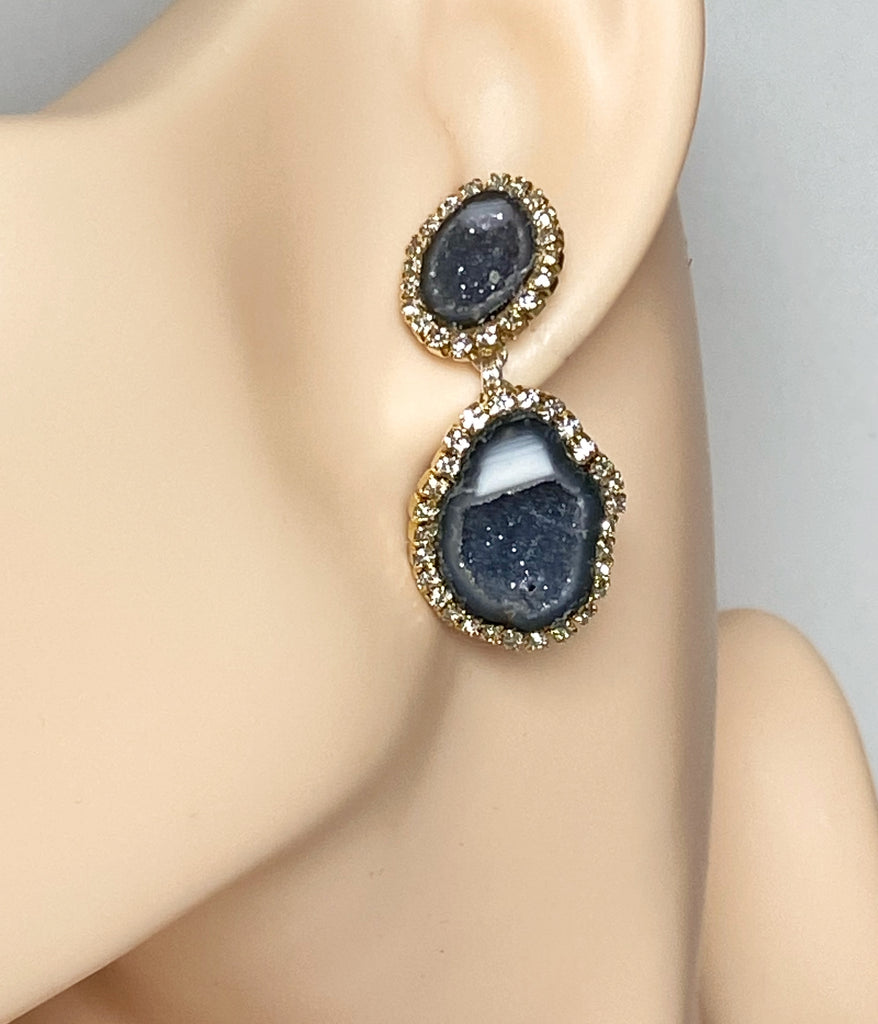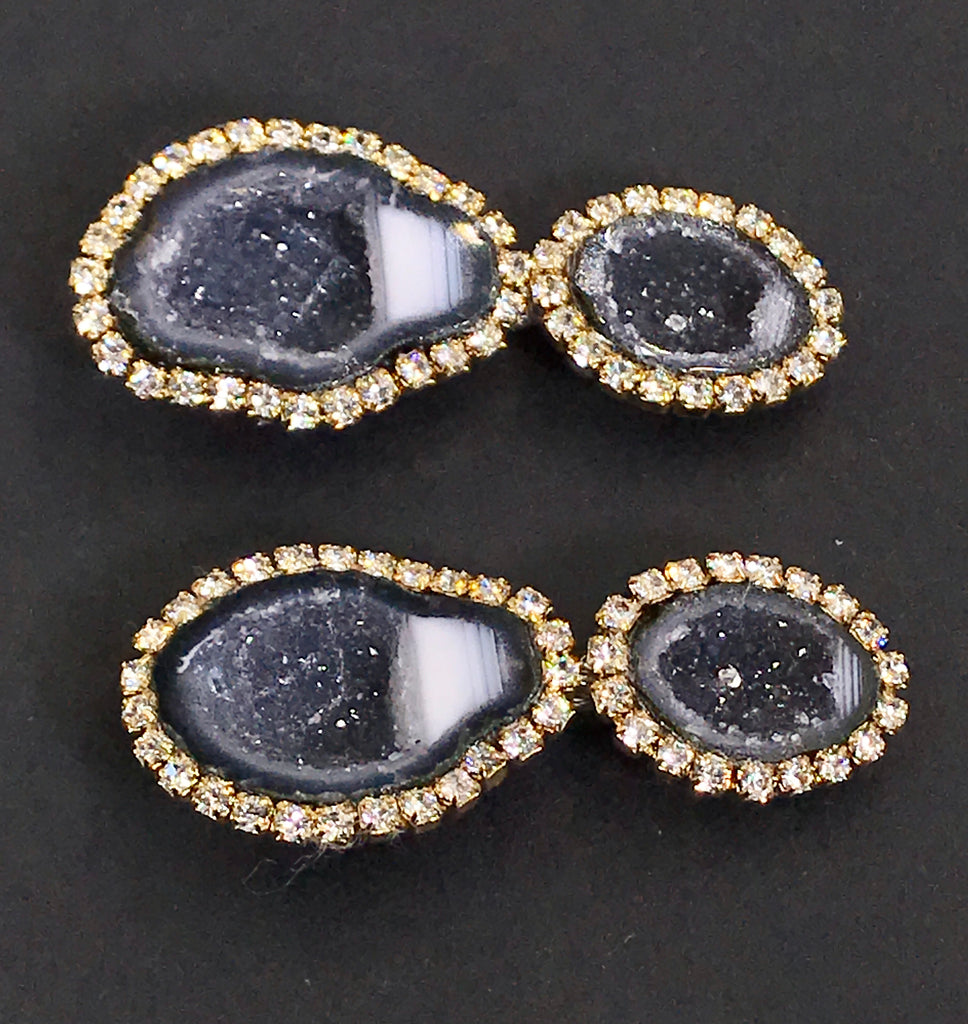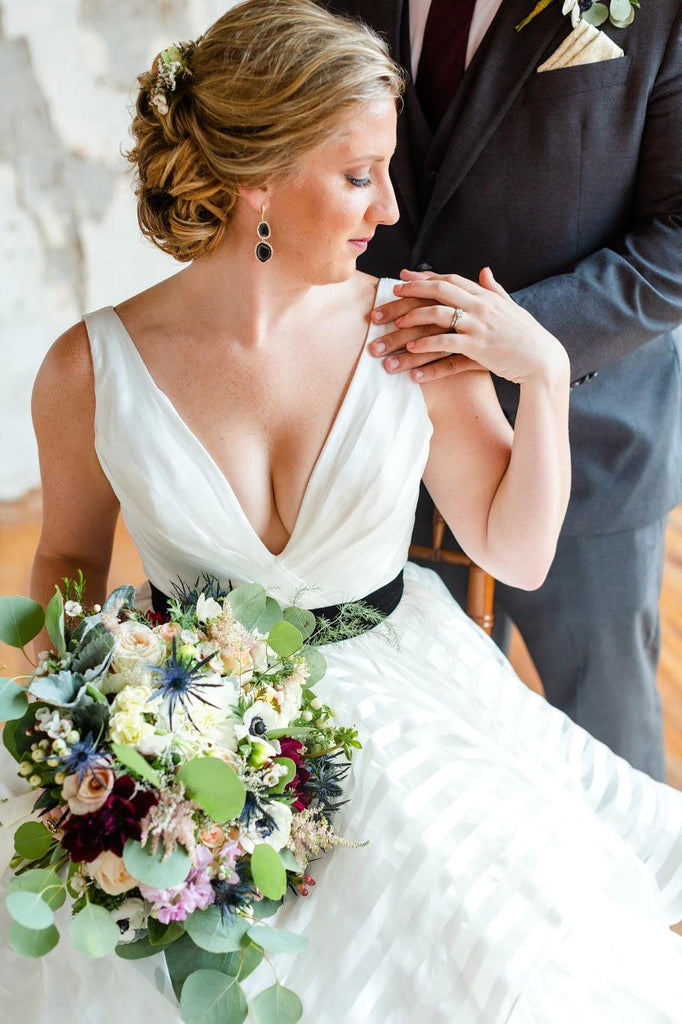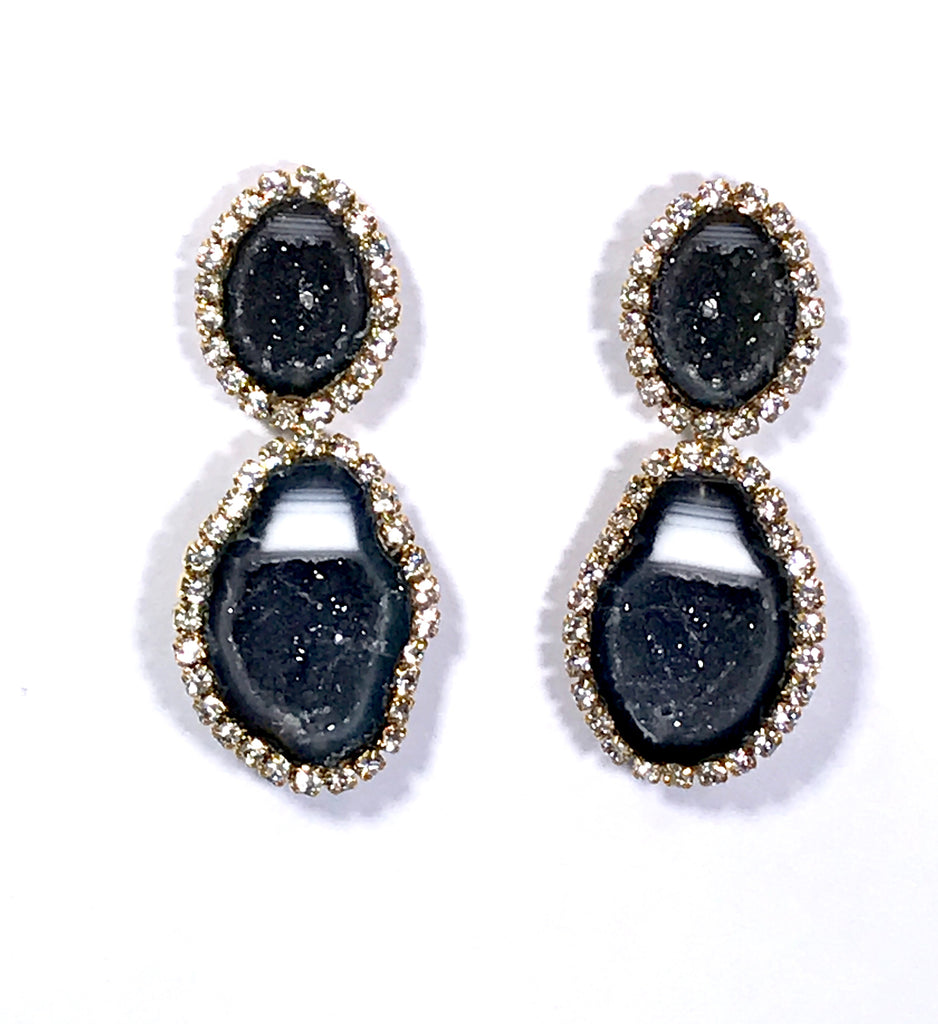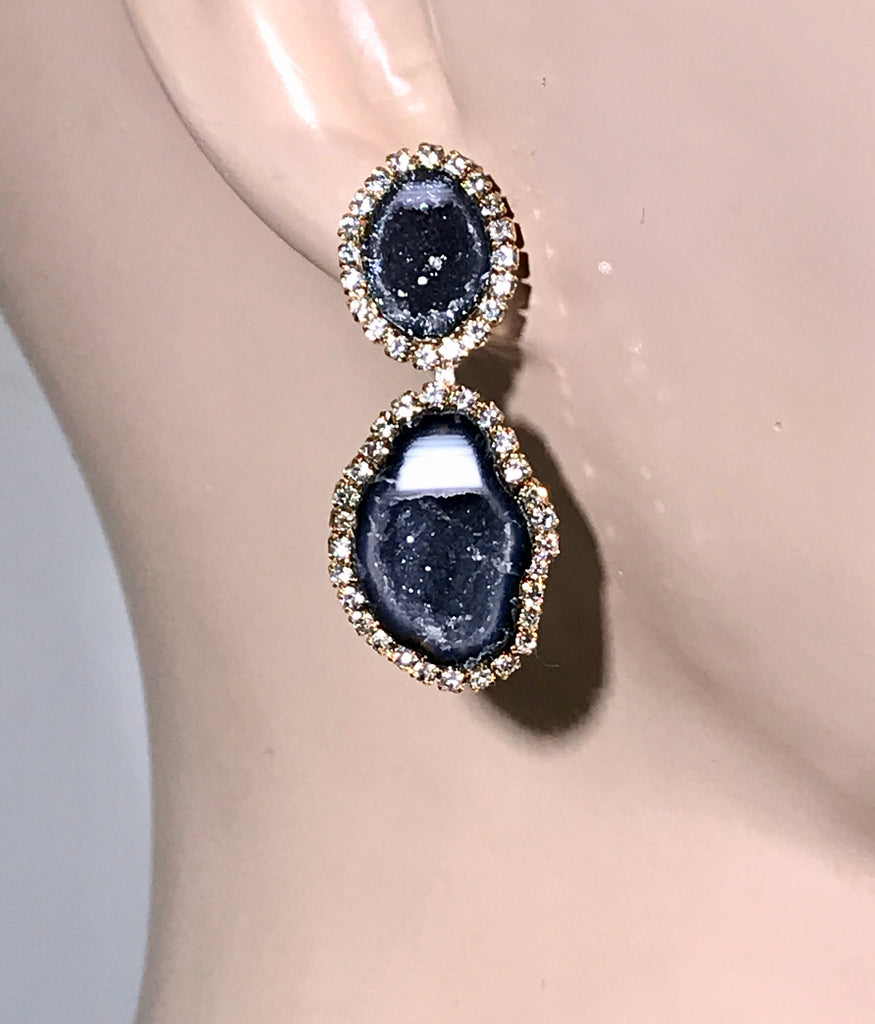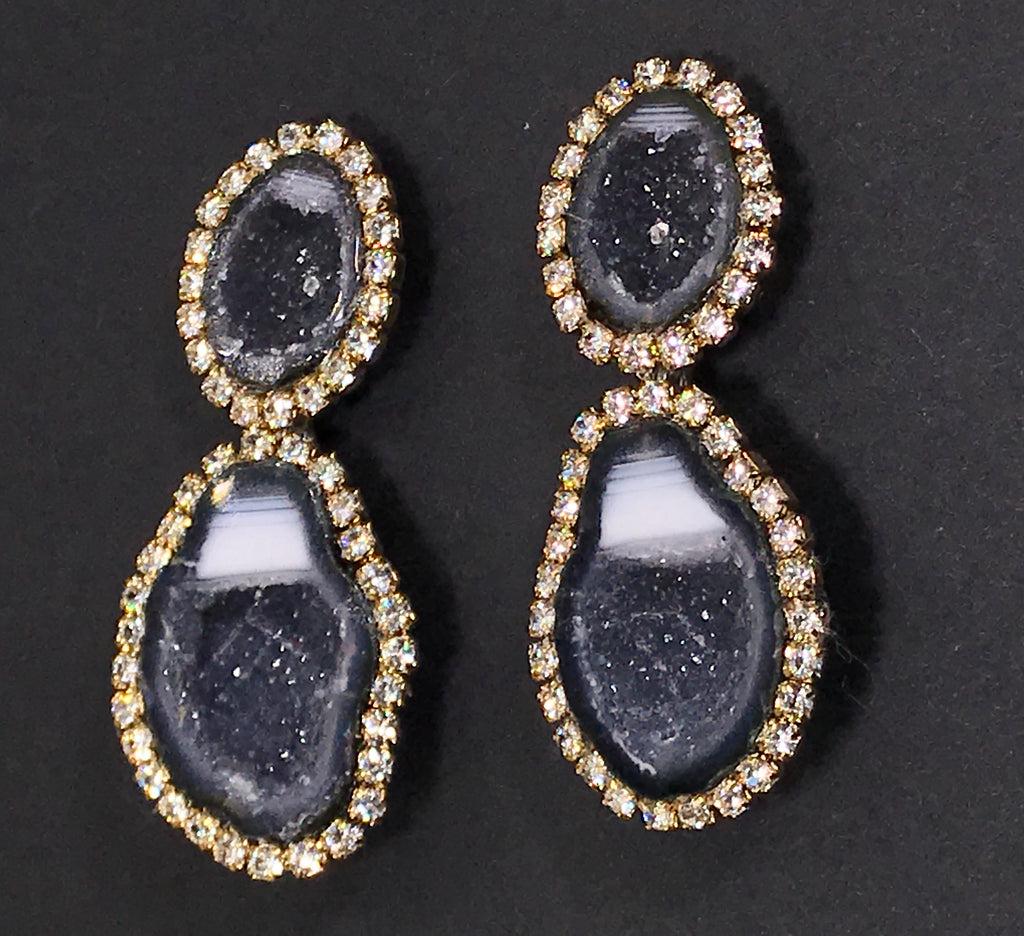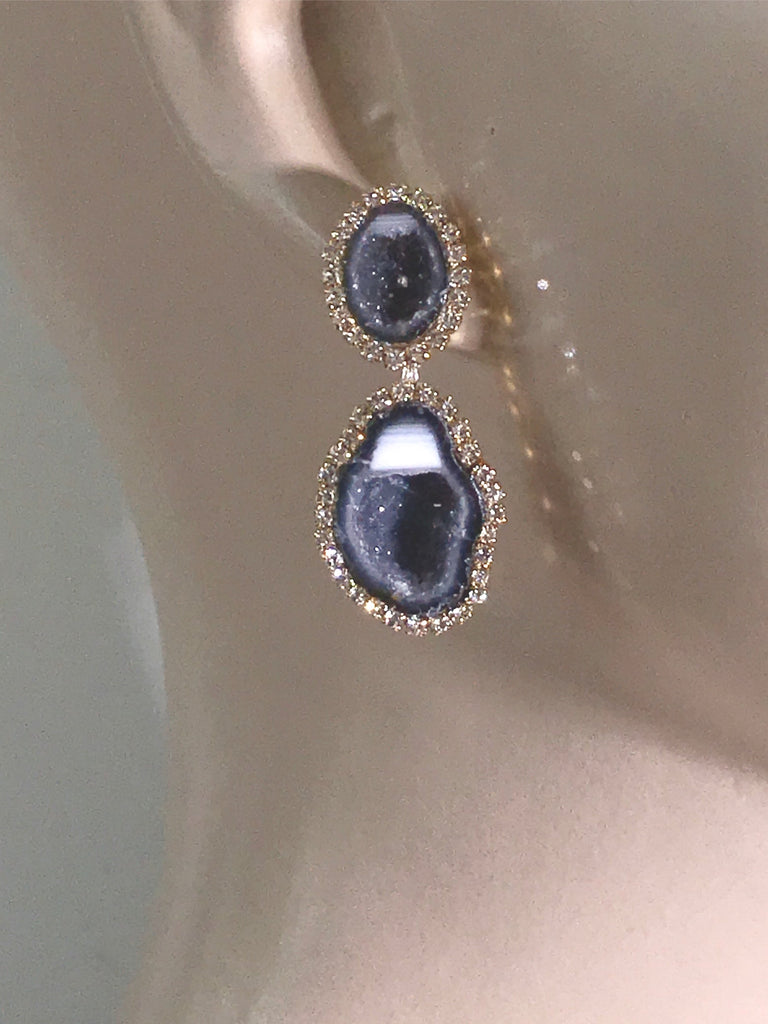 $895.00
$0.00
Black and White Tabasco Geode Earrings Double Dangle RARE
Black tabasco geodes, with matching streaks of pure white dangle beneath a smaller pair of geodes with a matching smaller white stripe at their tops to create these very striking glamorous raw crystal earrings
Surrounded in Swarovski Elements crystals, these earrings have a breathtaking sparkle that will have all eyes focused on you!  The centers of the top geodes have a tiny genuine diamond chip in their centers.
Lower geodes measure about 1 inch long by 5/8 inches wide, including the crystals.  Top geodes measure about 3/4 inches long by 1/2 inches wide, with the crystals.  They are mounted with sterling silver posts in the back and come with large plastic caps to hold them firmly to your earlobes.
Unique, collectible, and now a classic, you are guaranteed to feel beautiful wearing these very special earrings.  Total length of earrings is 1 1/4 inches from post to bottom of lower geodes.
Not reserved for special occasions and brides alone, you can wear these with casual looks as well.  One image shows a similar pair of black tabasco geode earrings from Doolittle Jewelry worn by a happy  \bride on her wedding day!
Questions?  Send me a chat message in the box on below right corner.