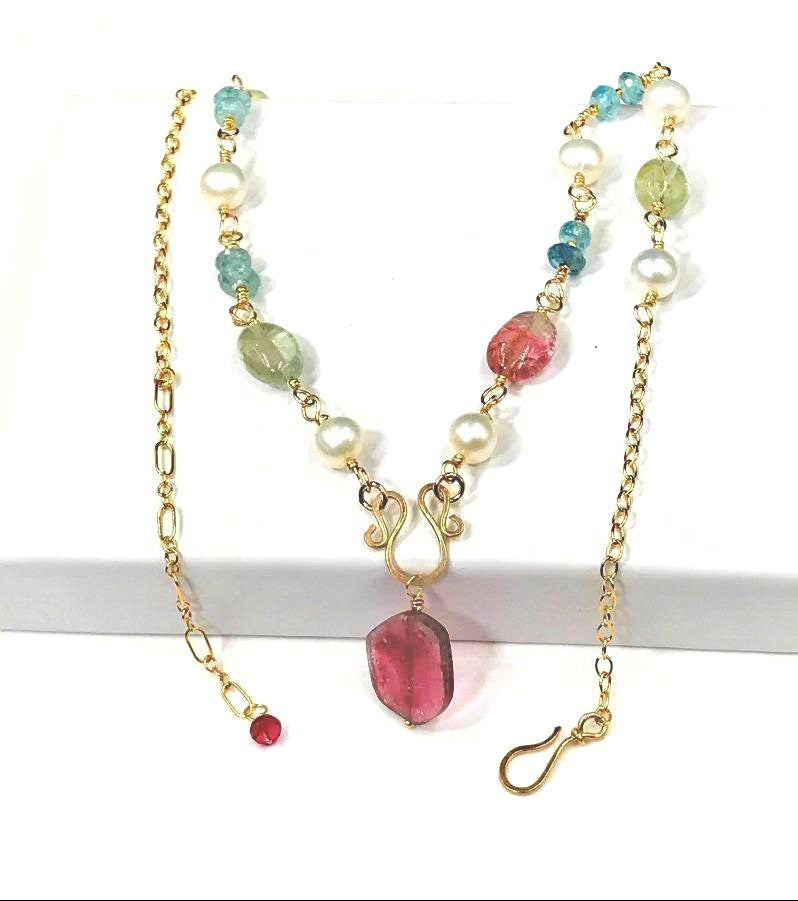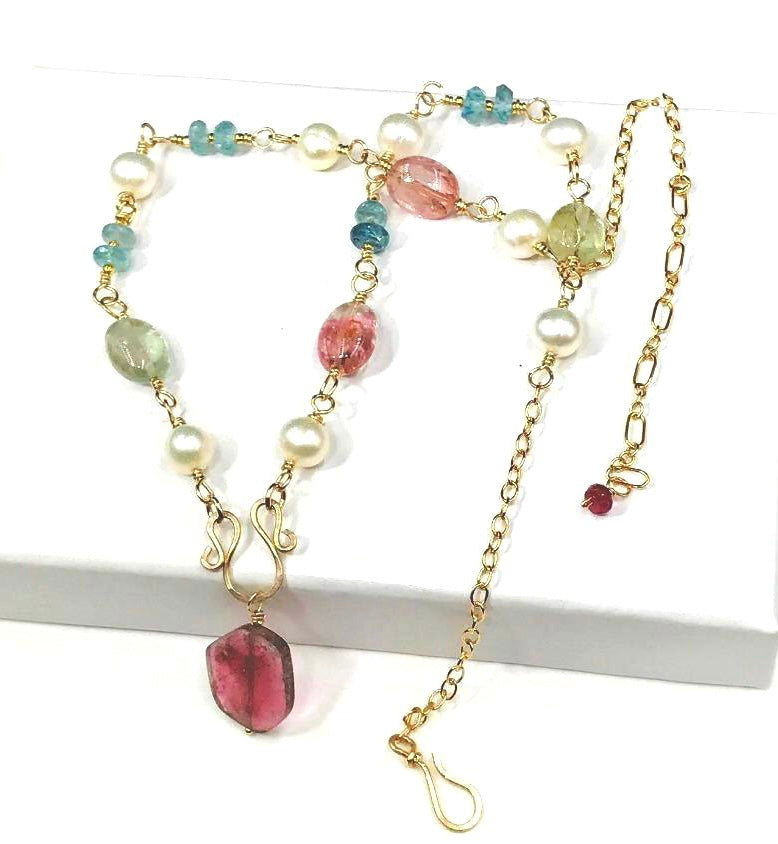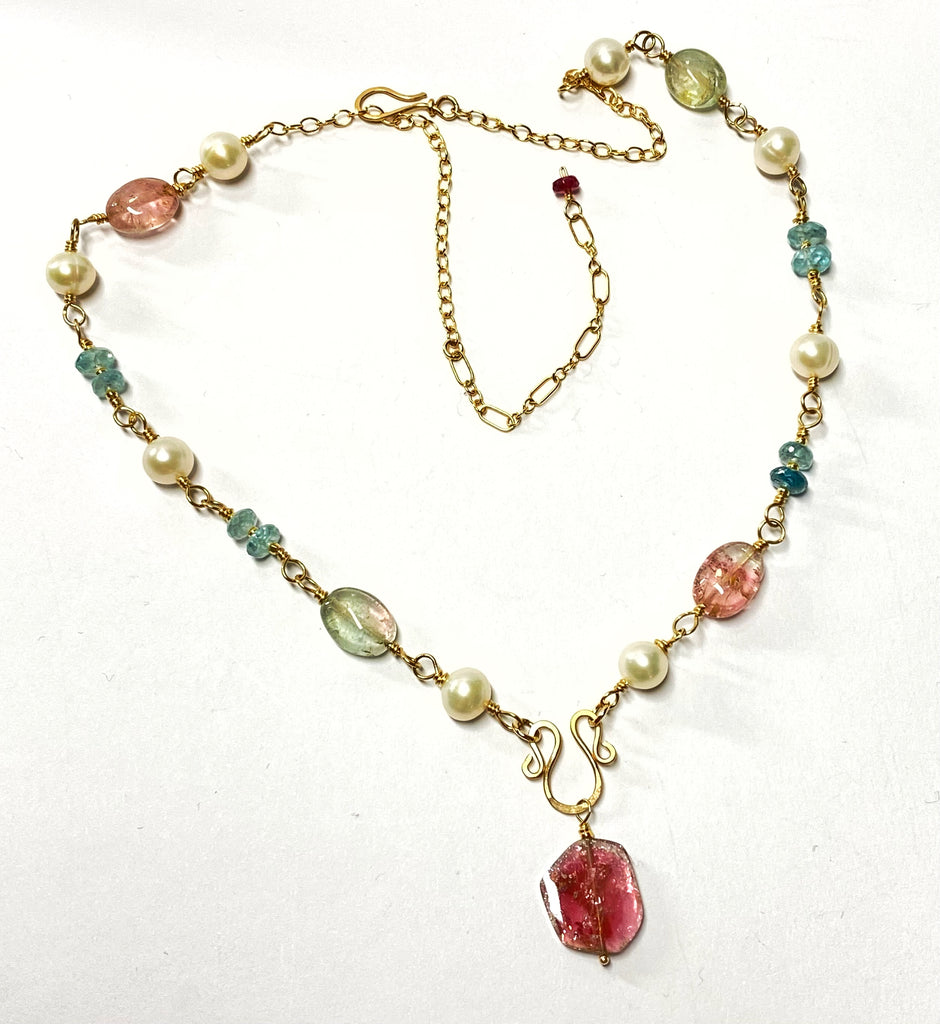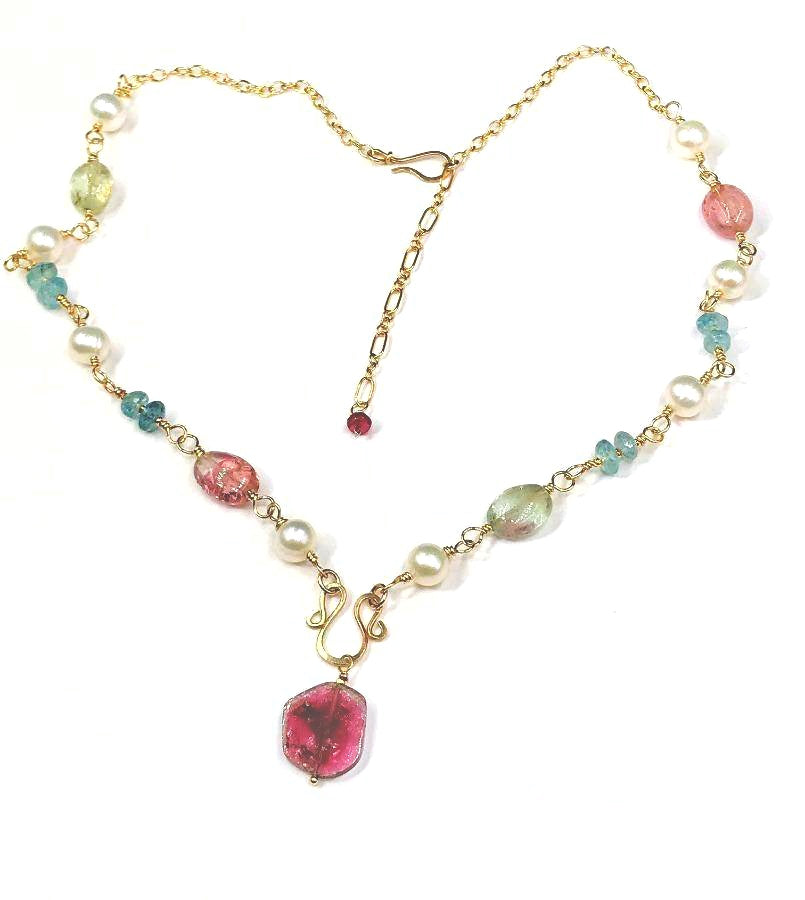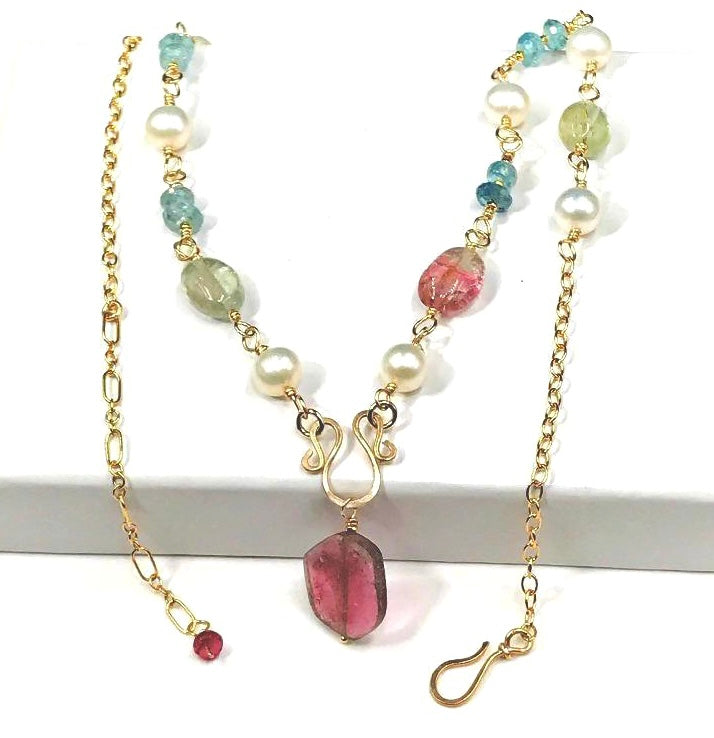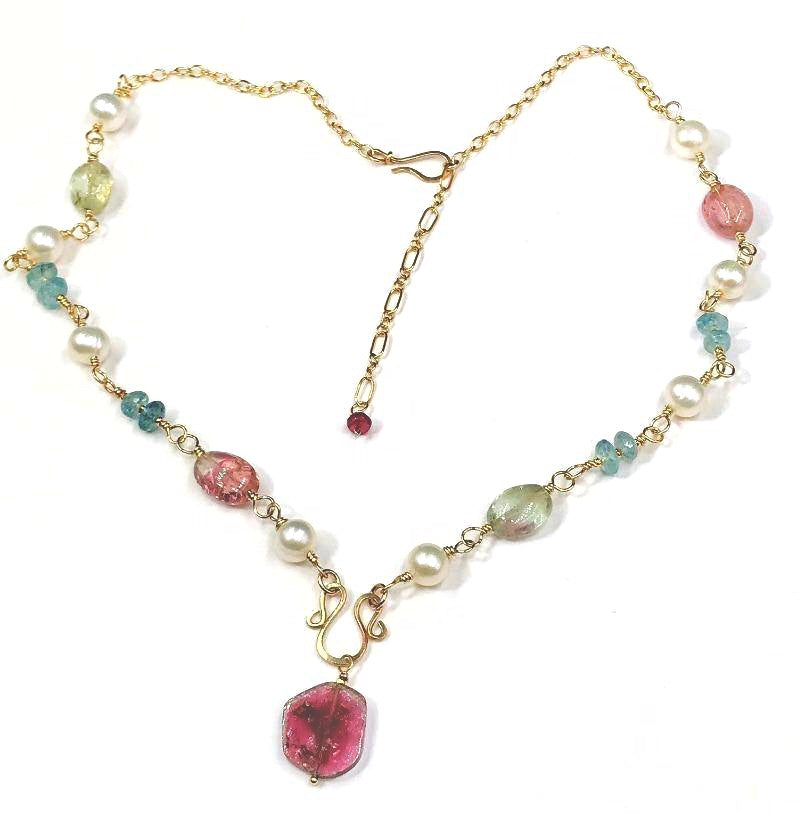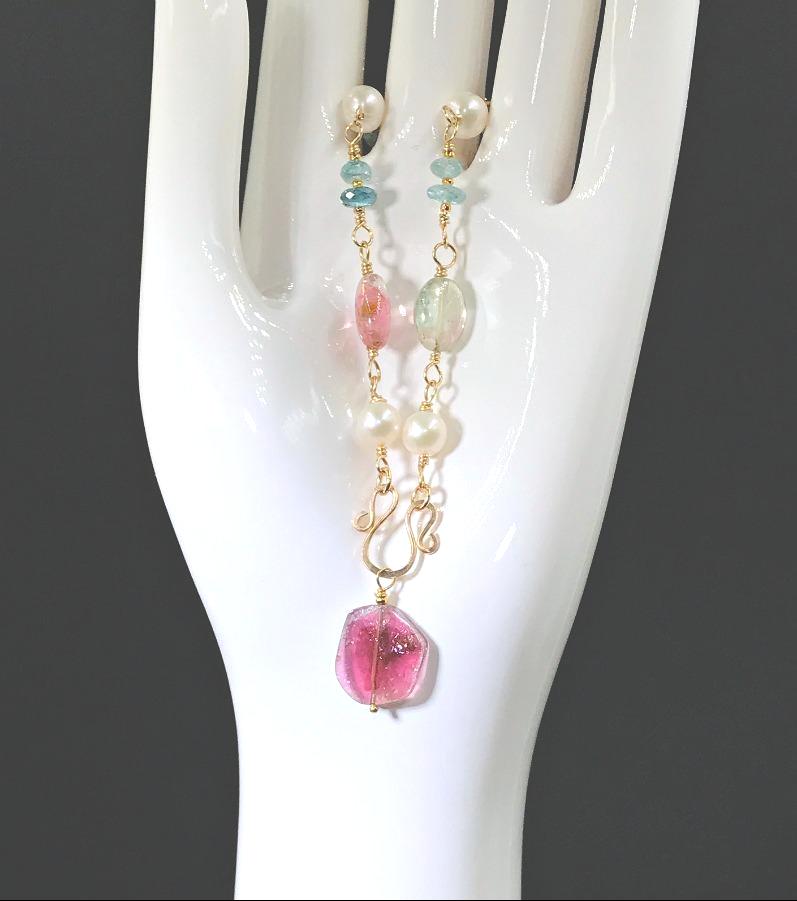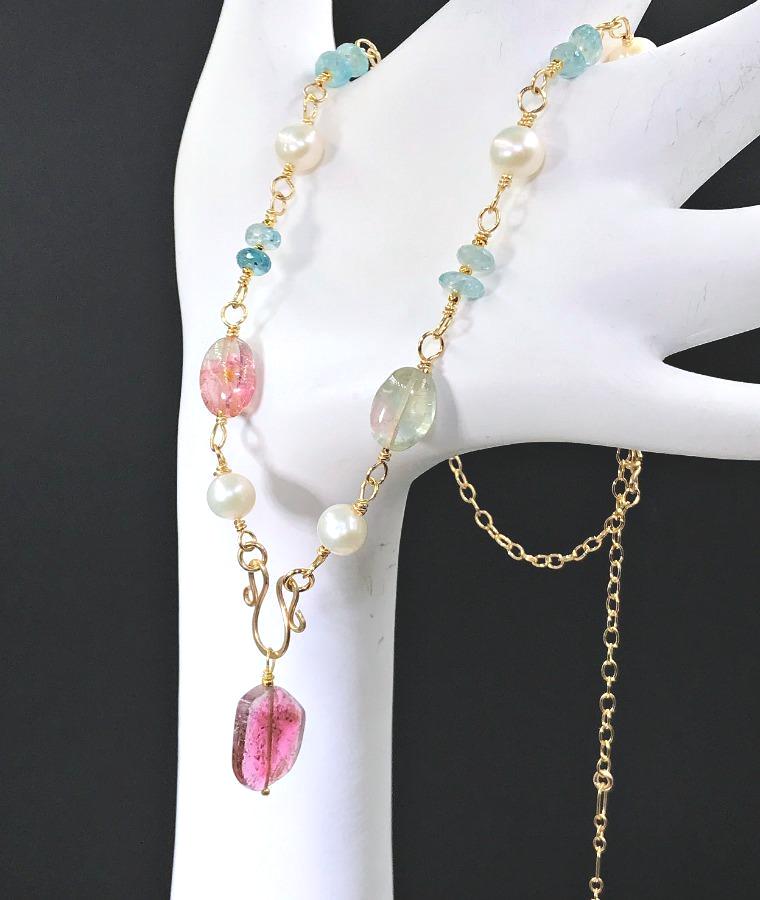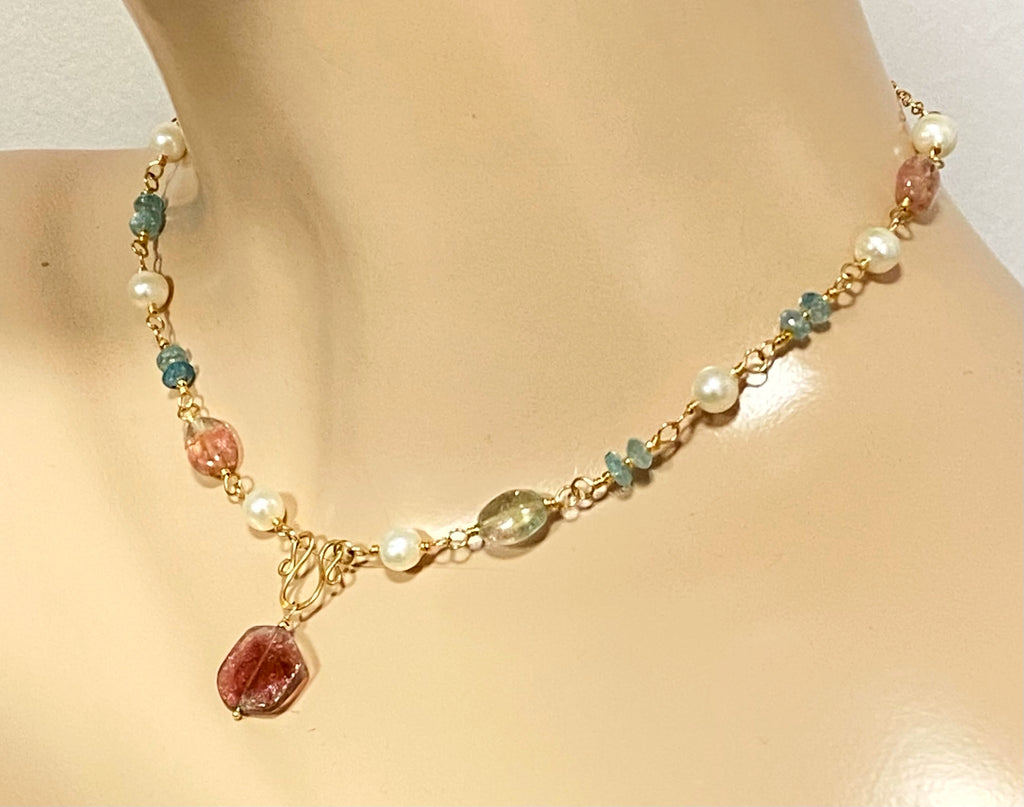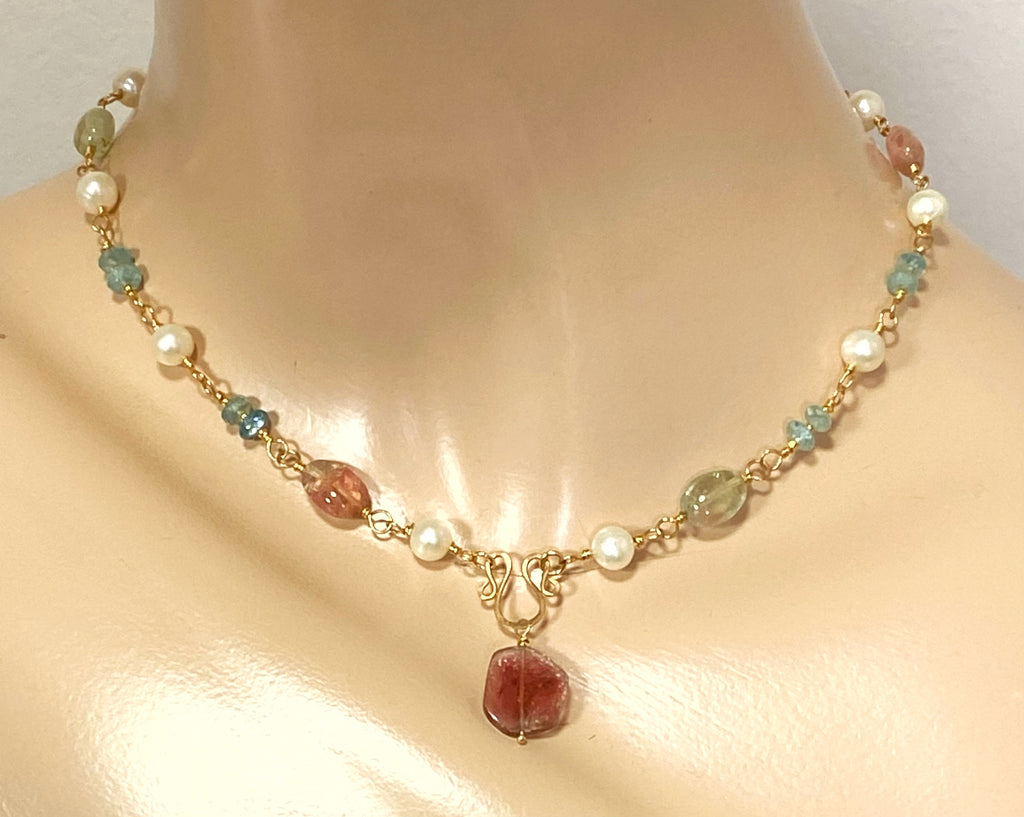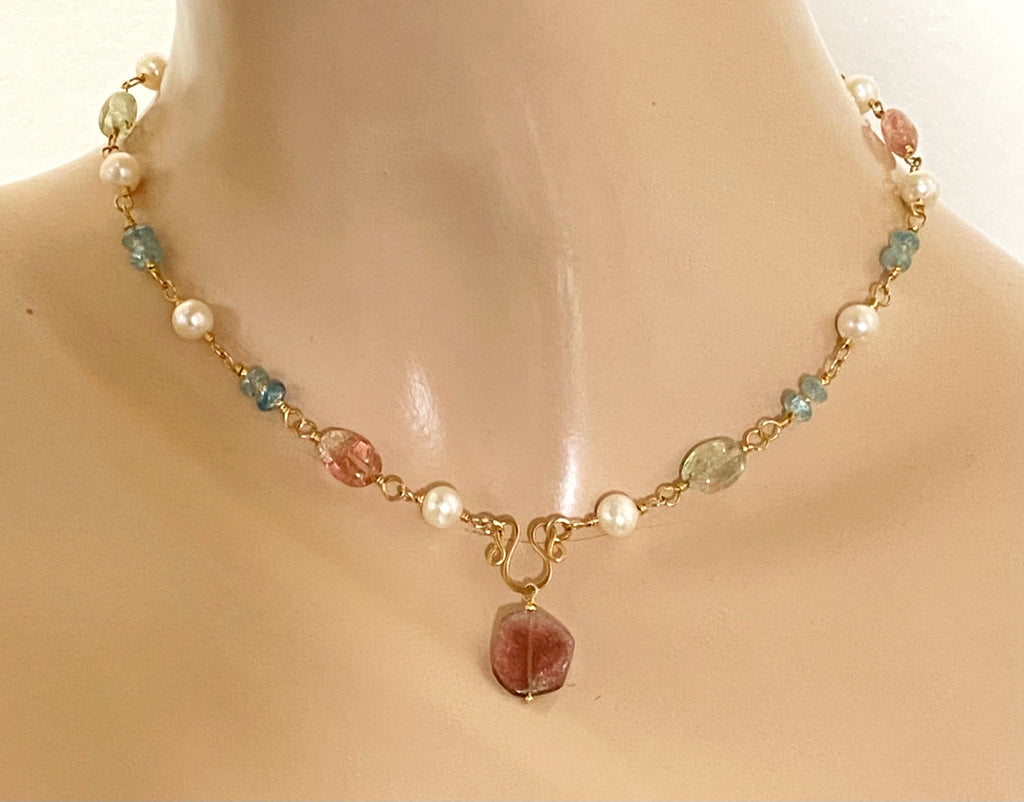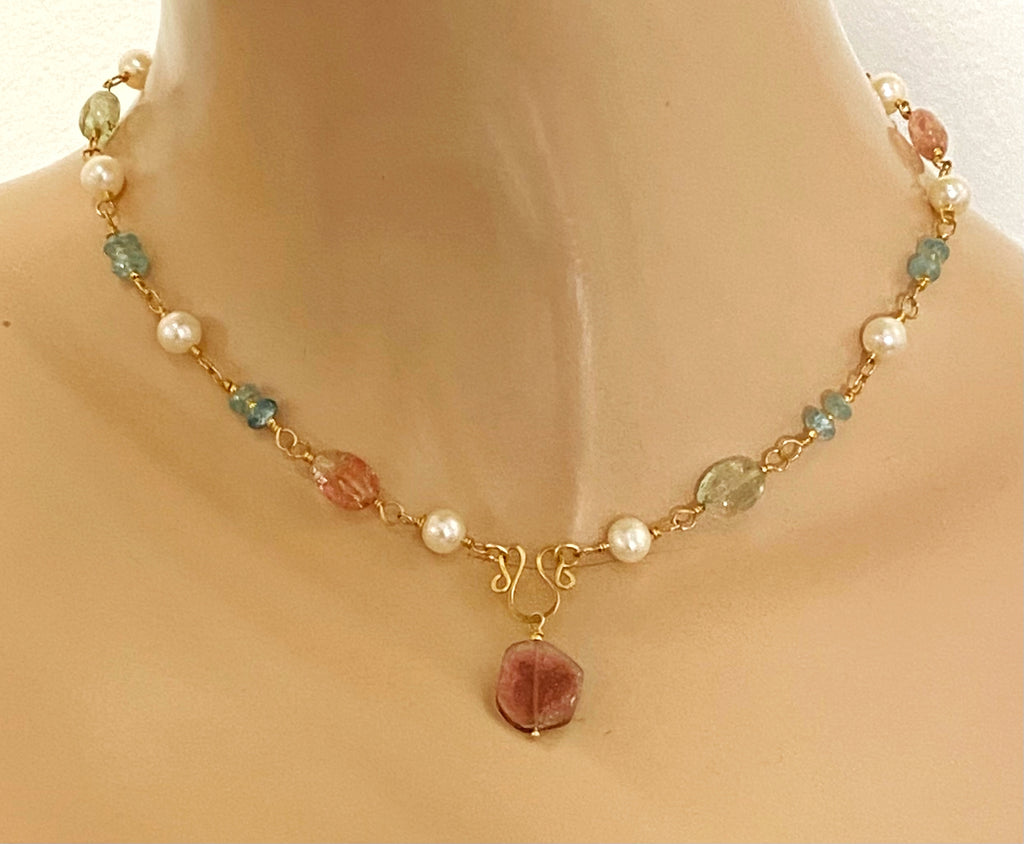 $165.00
$0.00
Pink Watermelon Tourmaline and Pearl Gold Fill Necklace
Feminine pastel gemstones of pink and green watermelon tourmaline, natural blue zircon gemstone and ivory freshwater potato pearls are wire wrapped on 14kt gold filled wires to dangle a rubelite watermelon tourmaline slice pendant from a hand forged 14kt gold filled pendant bale.
I have used 24 gauge 14kt gold filled wires to wrap the pearls and gemstones to keep the necklace sturdy from bending out of shape.  Tiny, gleaming faceted gold beads separate the stunning blue zircon faceted rondelles, that sparkle like blue diamonds!   The pink, blue, green gemstones are so pretty combined with the ivory freshwater pearls, 6-7mm.  
14kt gold filled chains complete the necklace around the back of the neck for comfort, and a hand forged hook clasp in 14 kt gold filled wire make is easy to hook the necklace anywhere along the necklace chain and extender chain for lots of flexibility in looks.  
Length of necklace can be anywhere from 15 to 19 1/2 inches long.  Pendant measures 1 1/8 inches long, including gold filled form.  Tourmaline slice measures 13mm x 12mm.