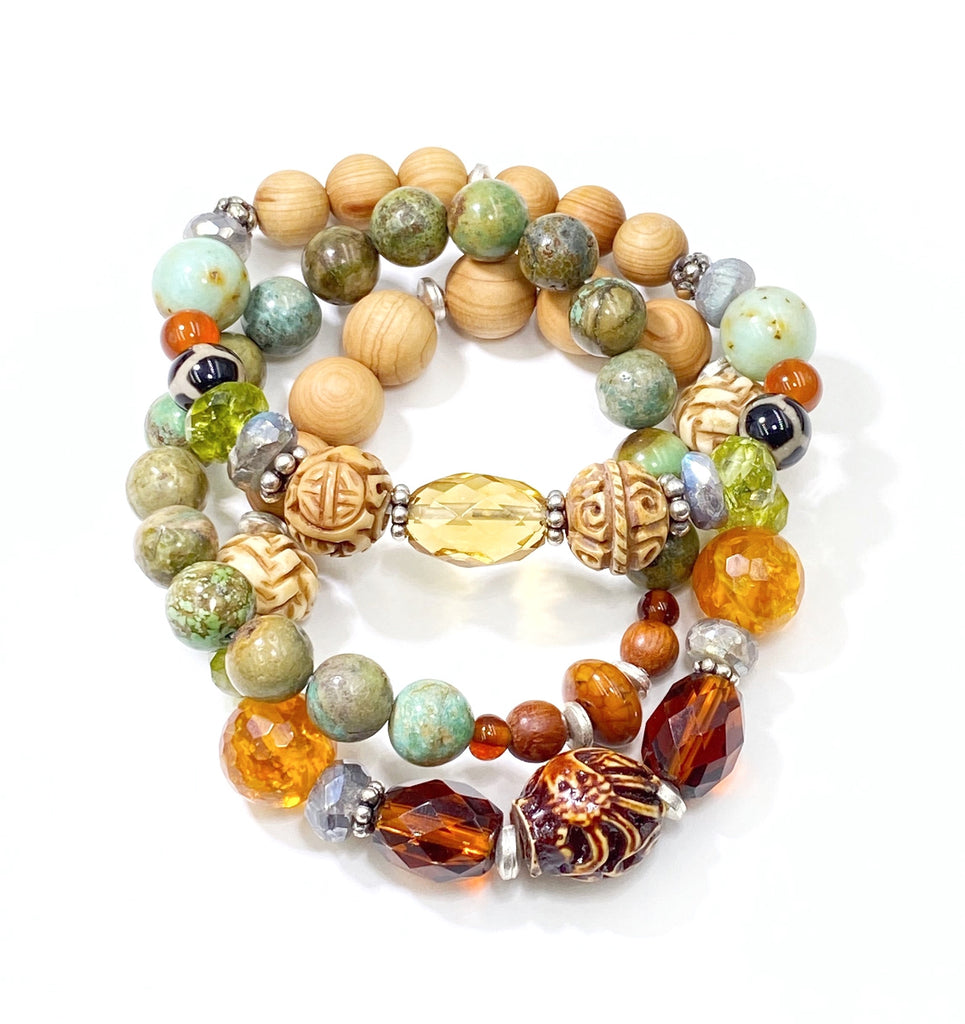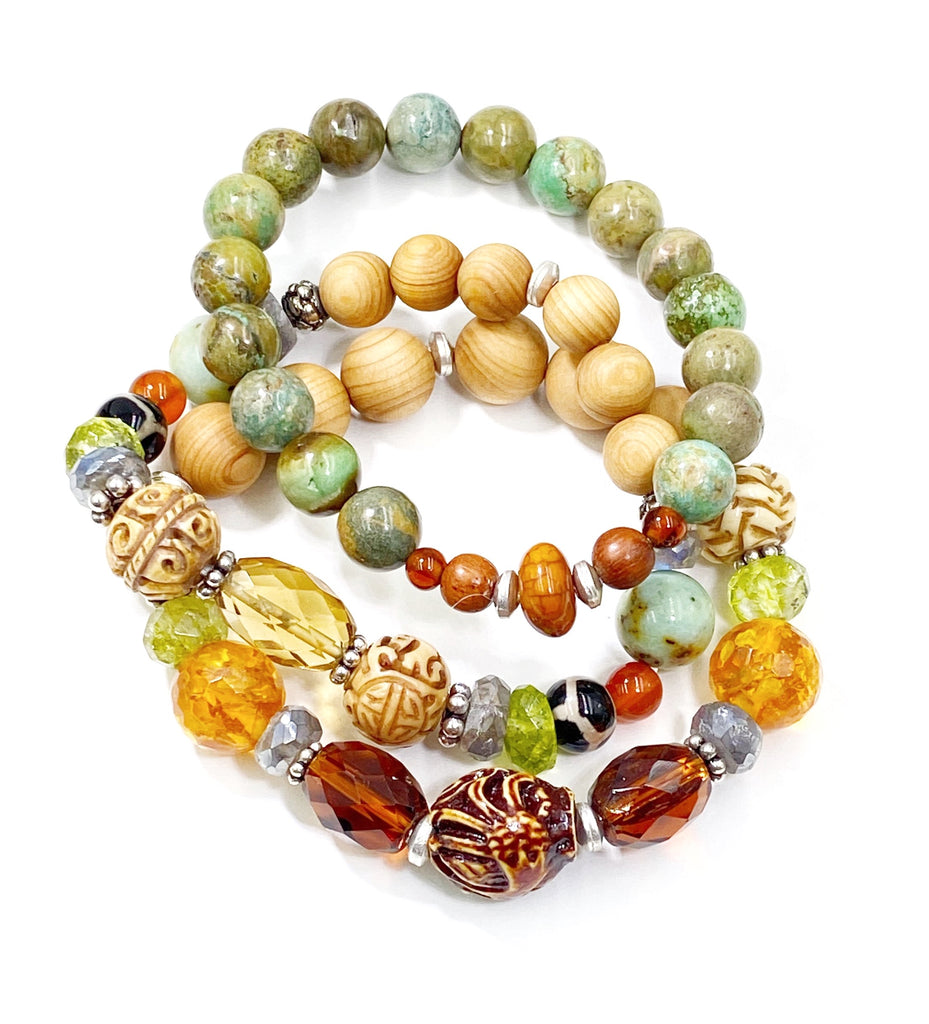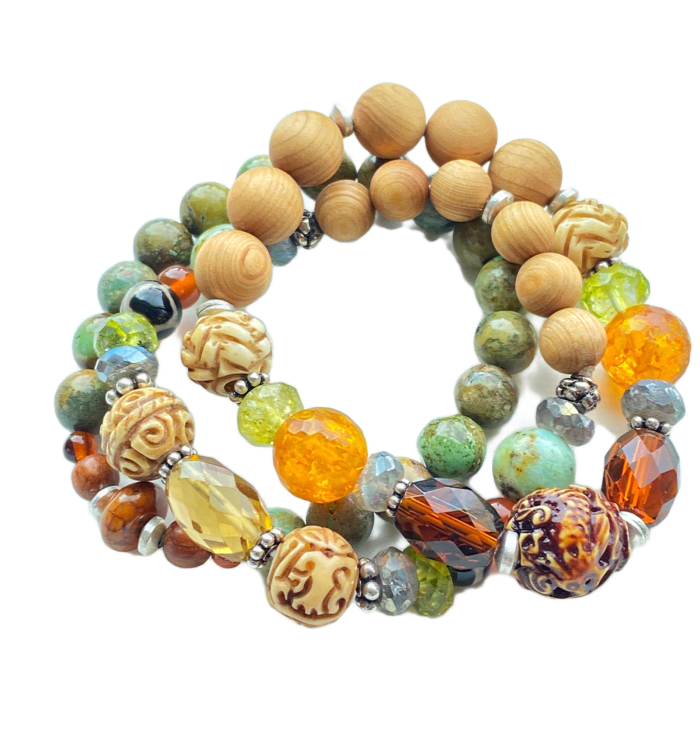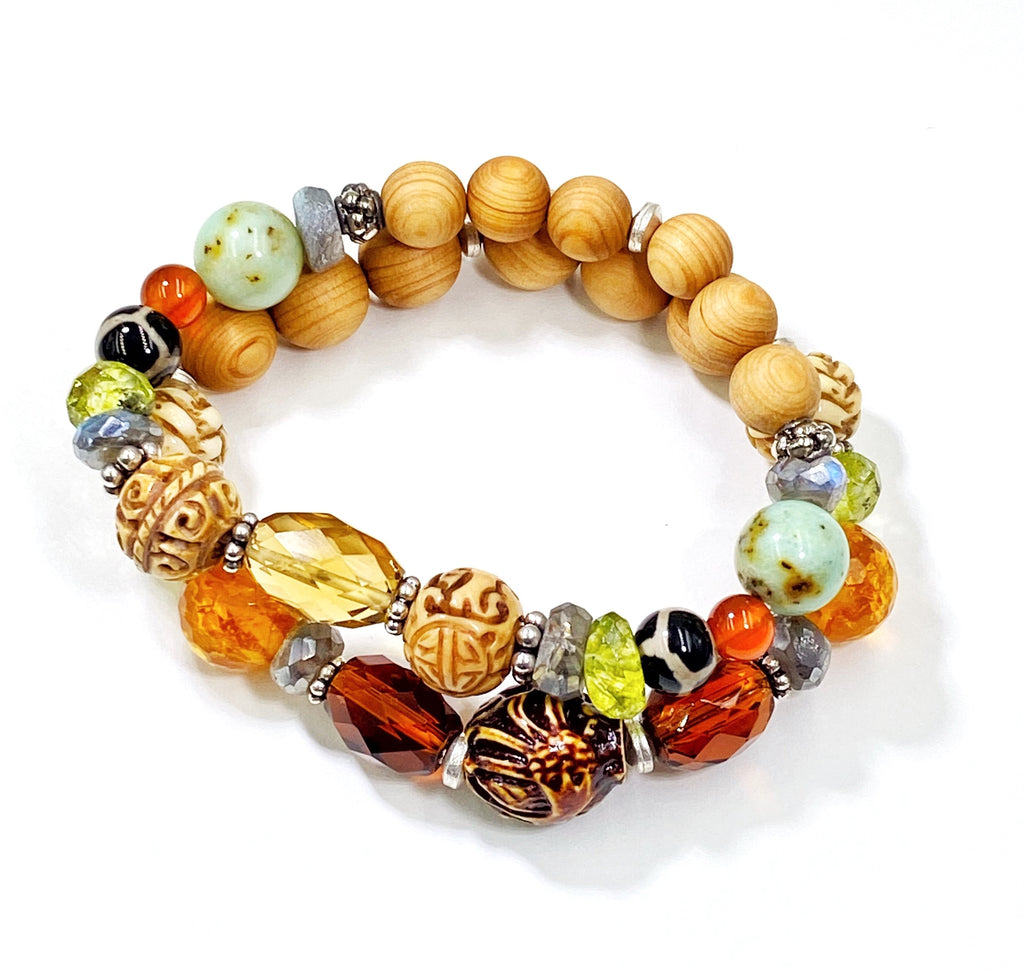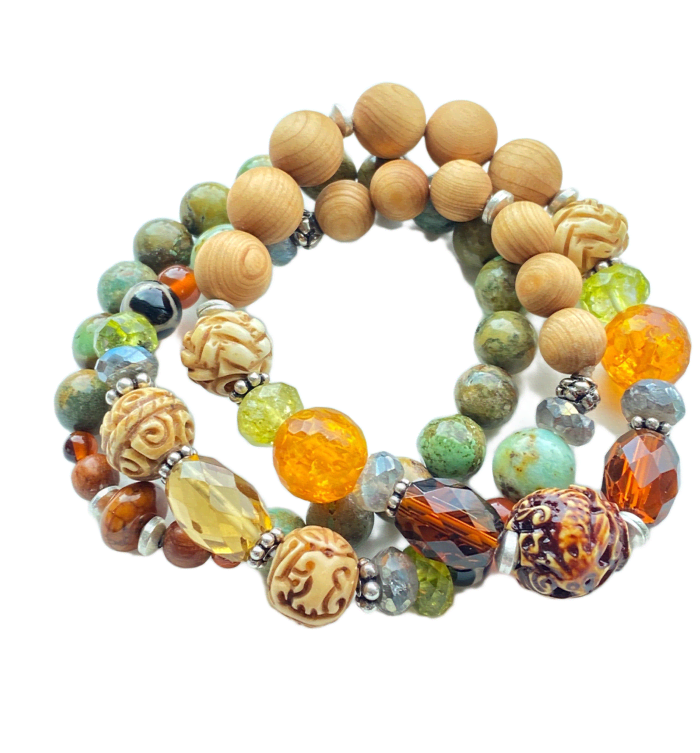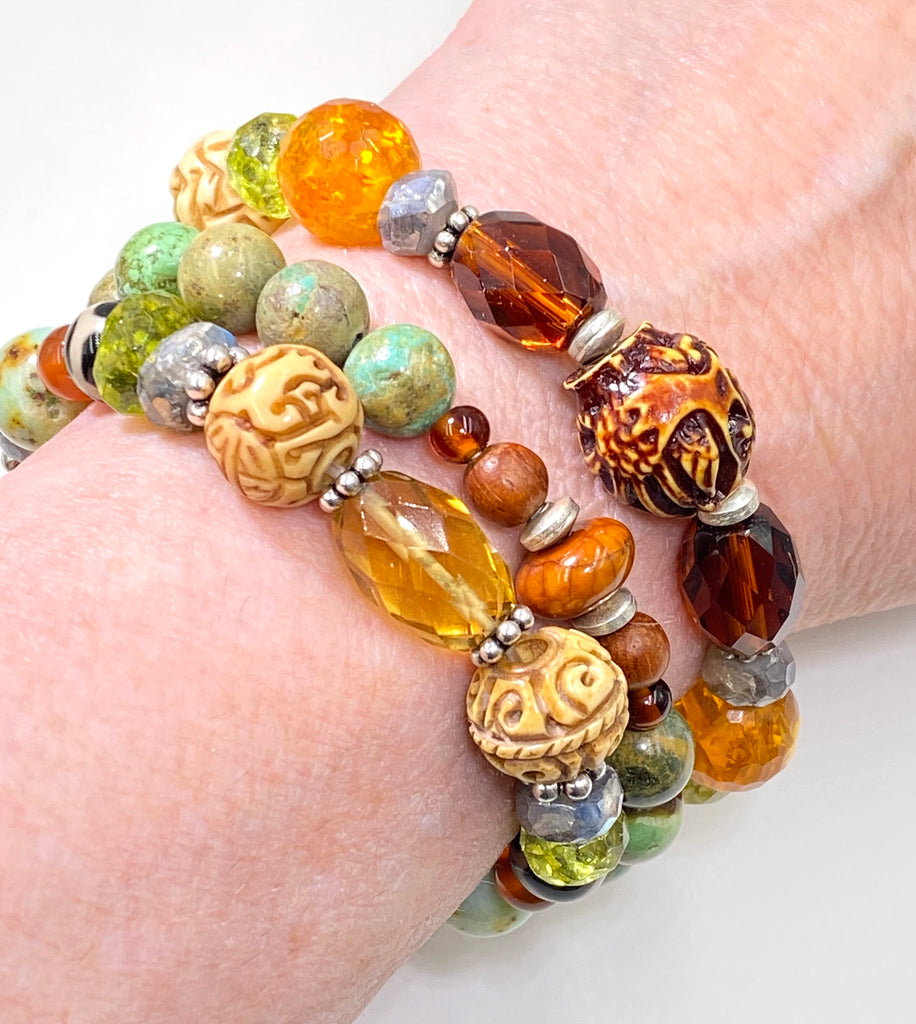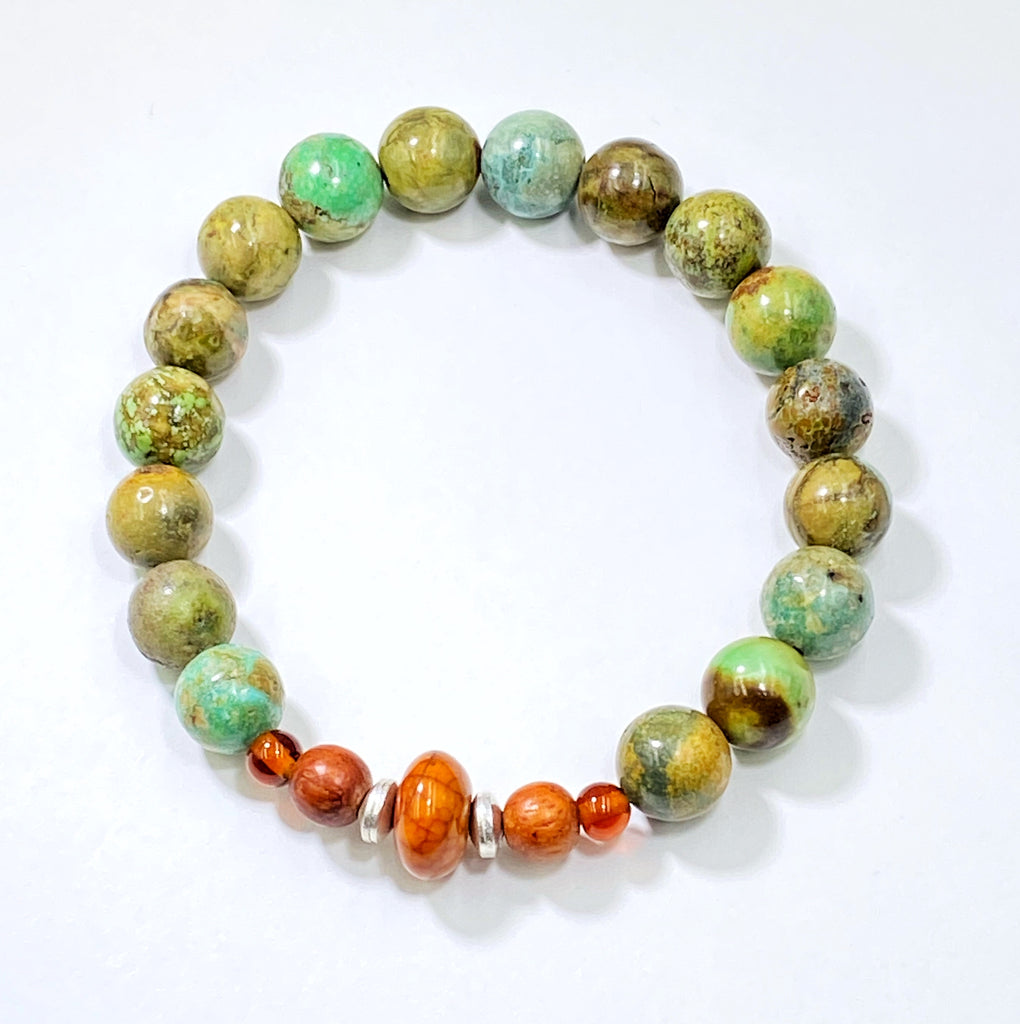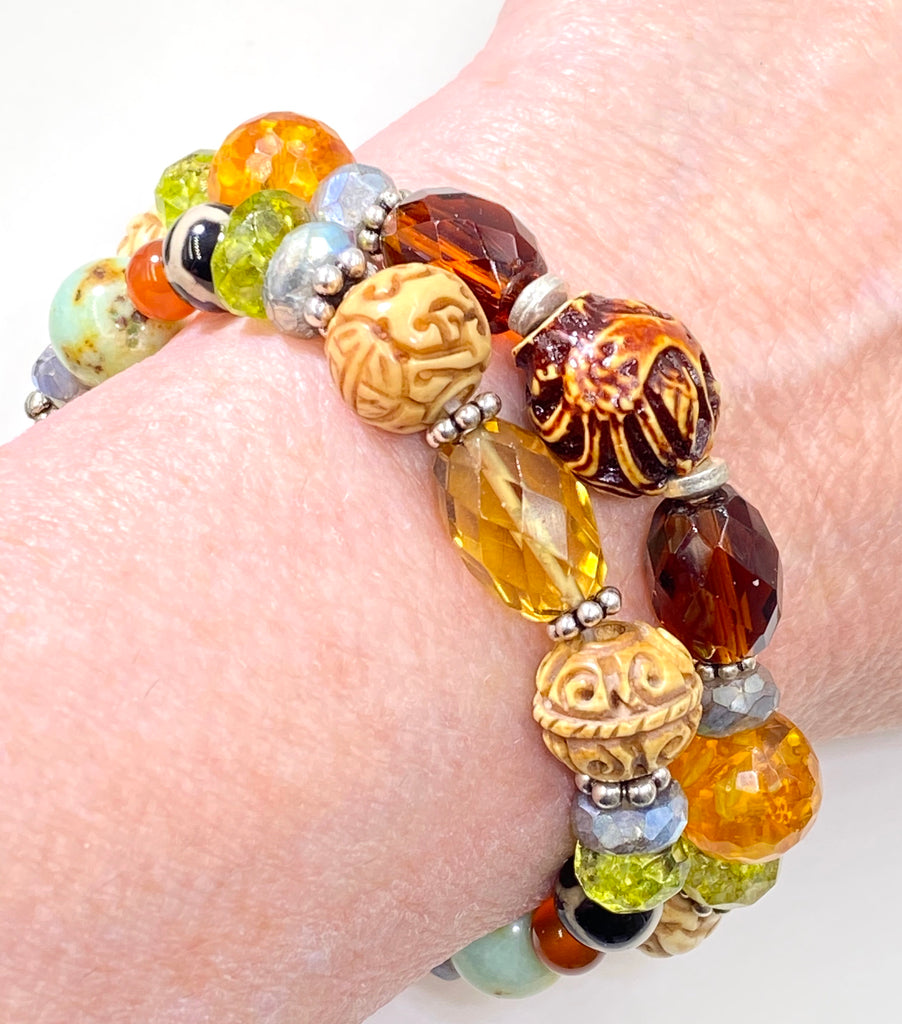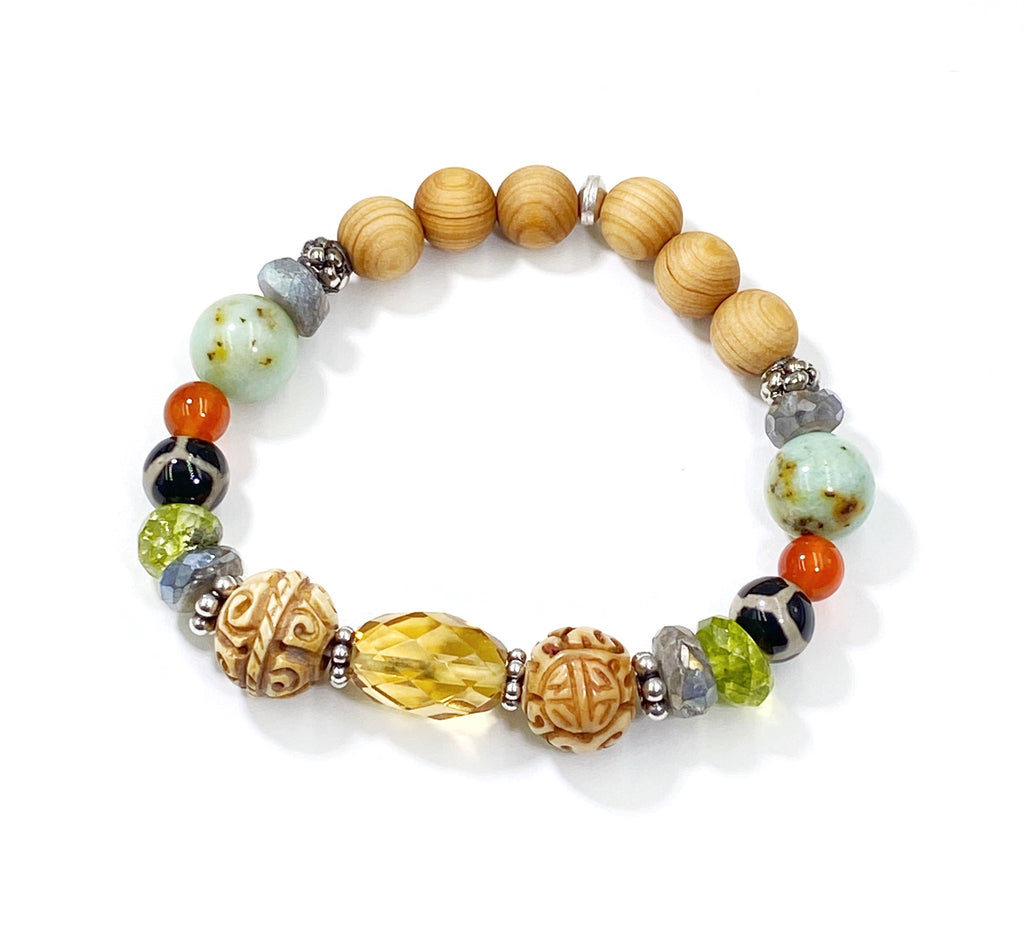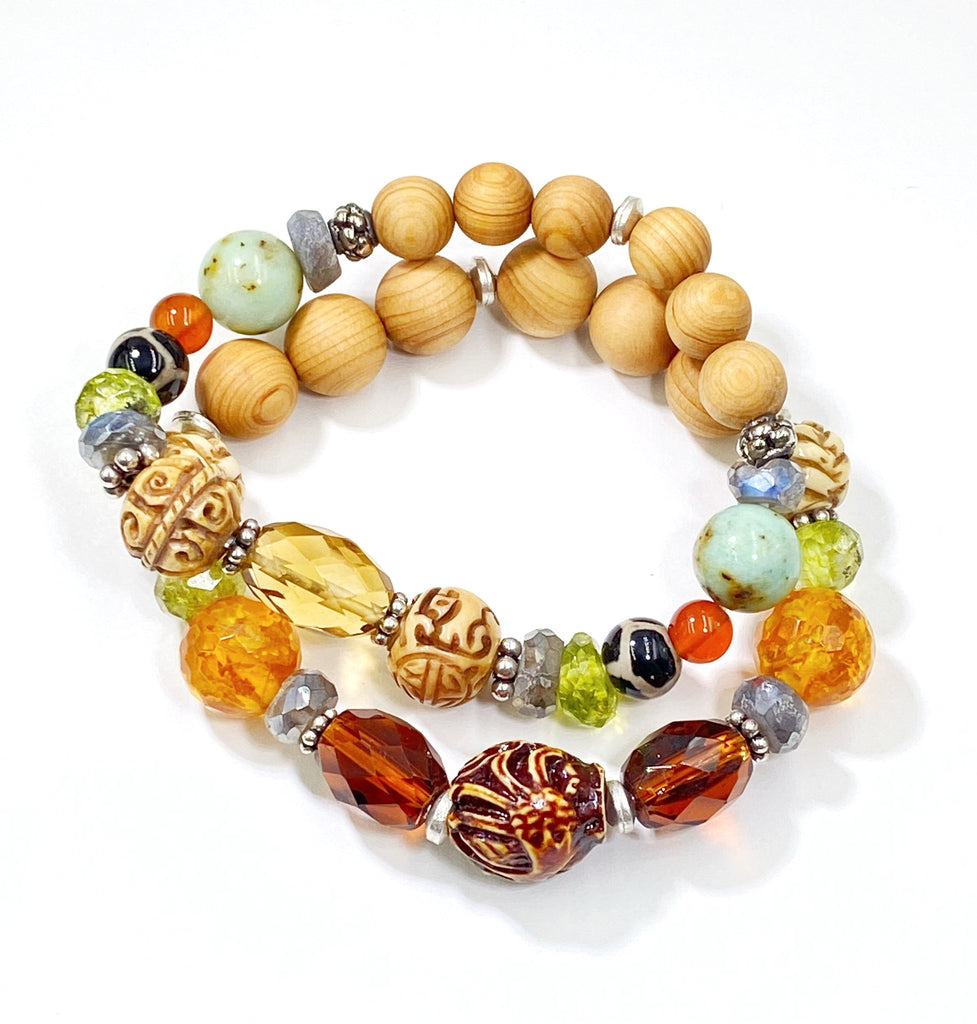 $128.00
$0.00
Turquoise and Earth Tone Stretch Stacking Bracelets Set of 3
This is a set of 3 stretch stacking bracelets in earth tones that can all be worn together, in mixes of two together, singly or mixed with others you may already own!
One bracelet is centered by a carved bone bead in shades of dark brown and caramel flanked by faceted caramel quartz oval beads, followed around by mystic grey labradorite faceted rondelles, citrine hued resin beads, natural peridot faceted beads, lighter, vintage, carved bone beads, and finally lightly scented sandalwood beads around the back of the bracelet.
There are sterling silver daisies and silver plated brass spacer beads in this bracelet.
A second bracelet centers a faceted oval amber shaded bed, flanked by un-matched carved bone beads, followed by mystic labradorite, natural peridot beads, leopard spot look beads, carnelian beads, Mongolian turquoise beads, more mystic labradorite rondelles and, finally, lightly secented sandalwood beads around the back.
Sterling silver Bali beads accent the mix, and a silver plated brass bead centers the back. 
Third bracelet combines natural genuine turquoise round beads, 8 mm, with small sandalwood and caramel colored coral beads in the center, accented by a pair of the silver plated brass rondelle beads.  
Very pretty all together or in combos of two, in great fall colors, that work with many items in your wardrobe and jewelry collection.
All bracelets are strung on double strand top quality stretch cord, and are knotted and epoxied for extra strength.  Knots are hidden in the beads.
Choose you size of bracelet from the drop down menu, or contact me for help.  For instructions guiding you in how to measure your wrist for stretch bracelets, please visit the link here.