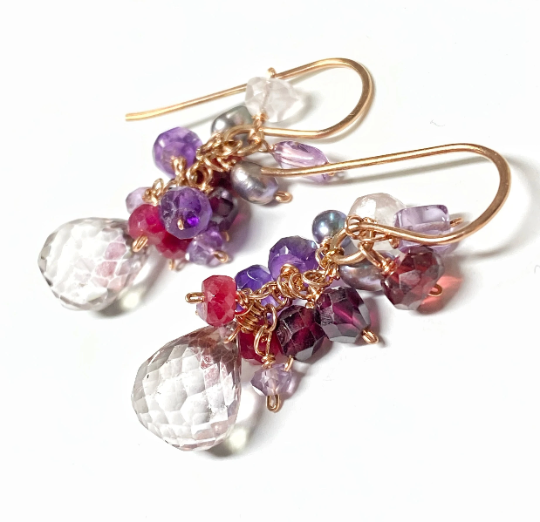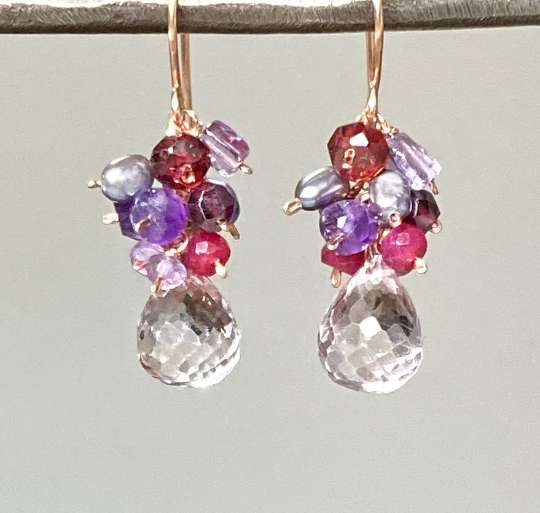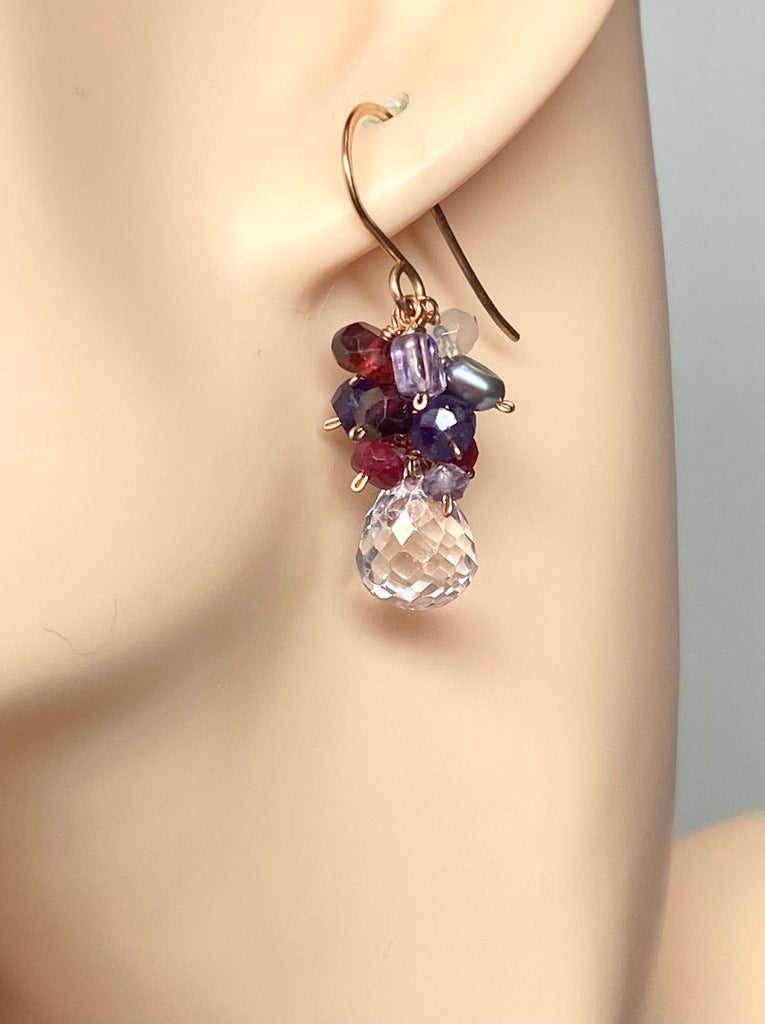 $88.00
$0.00
Pink Mystic Quartz Dangle Cluster Earrings
Details:

Pink mystic quartz teardrop briolettes, approx. 11 mm, are wire wrapped on rose gold filled wires to dangle beneath clusters of purple amethyst, pink amethyst, red garnet, red ruby and rainbow moonstone rondelles and grey peacock pearls to create these unique, handmade, dangle earrings.

Dimensions:

- Faceted pink mystic quartz teardrops, 10-11 mm
- Wire wrapped rondelles of pink amethyst and others as above and peacock pearls
- Mounted on rose gold fill headpins.
- Earrings measure 1 3/8 inches long, including rose gold filled French hook ear wires.


These are shimmery lavender light pink briolettes crowned by clusters of deeply hued gemstone rondelles and pearls - so pretty!