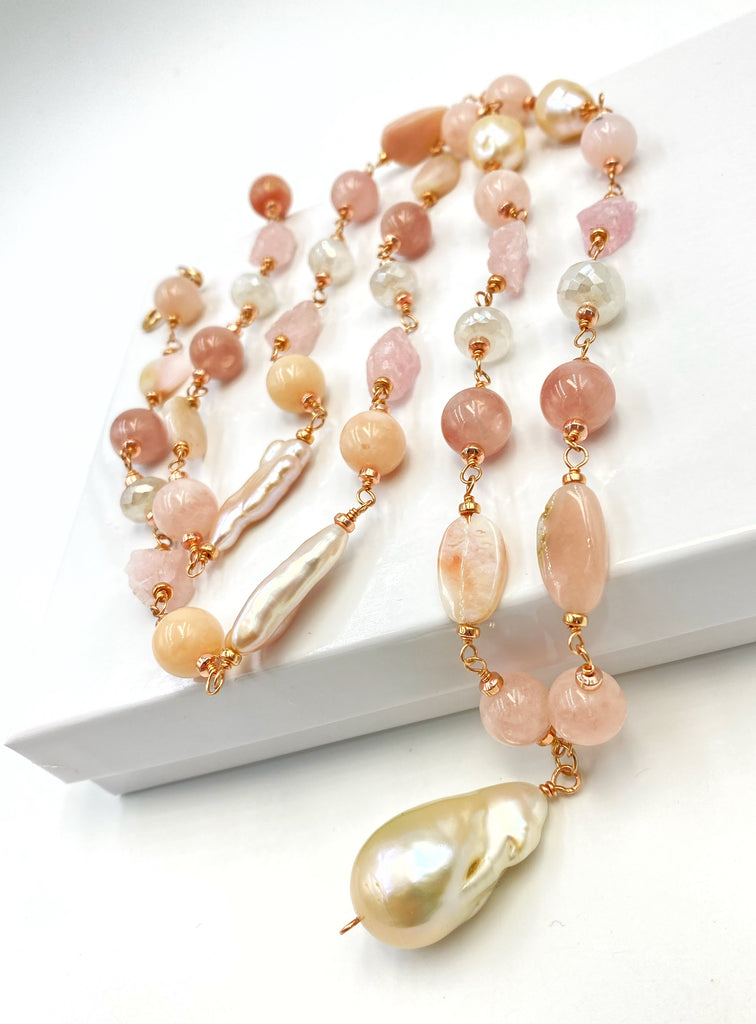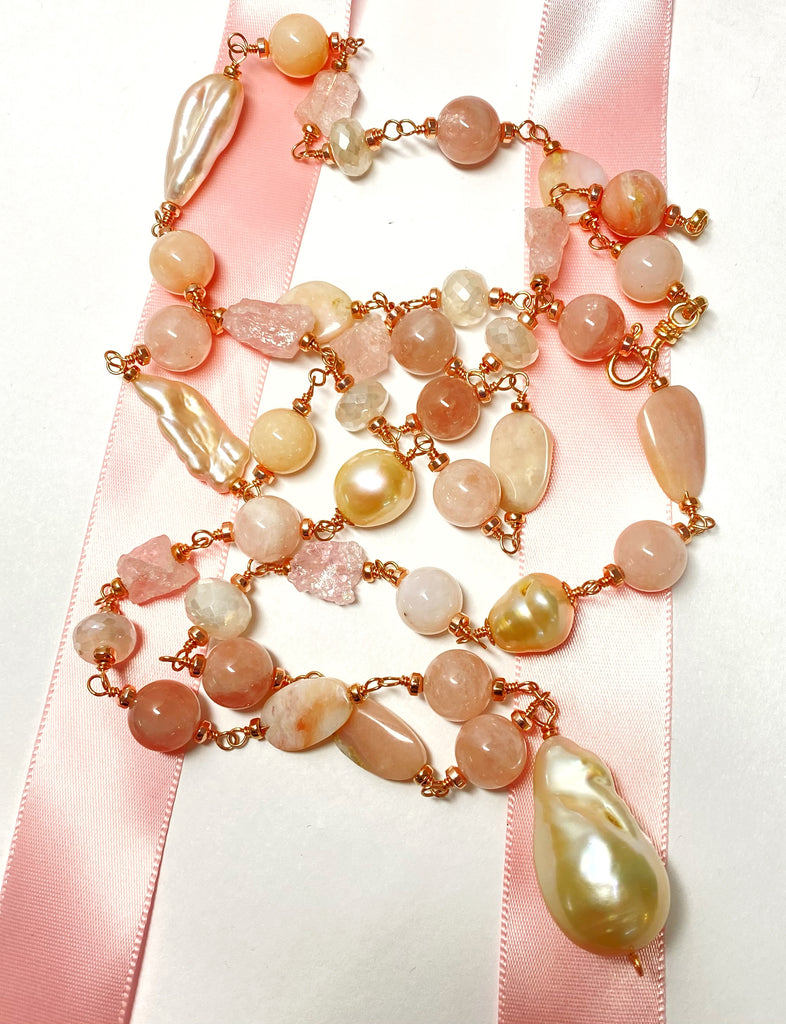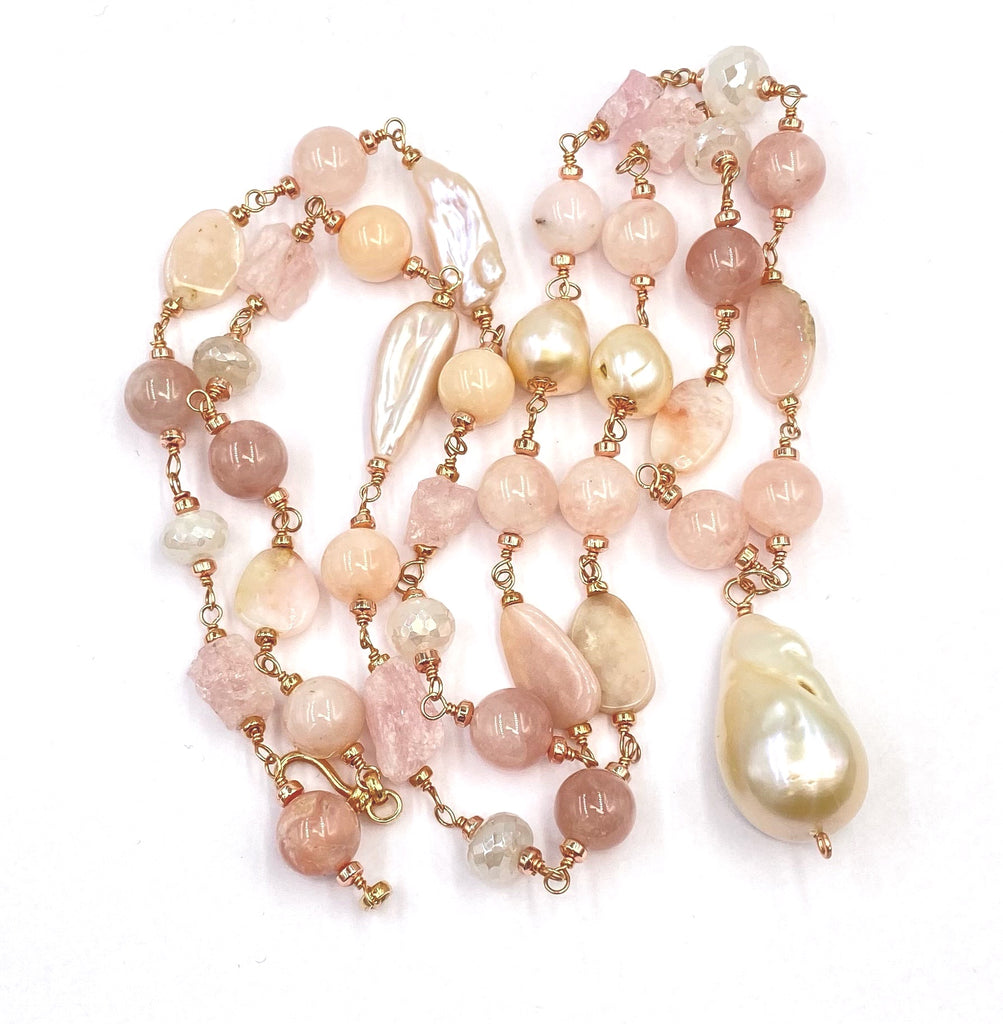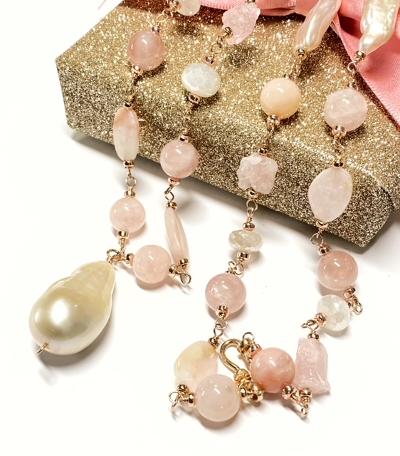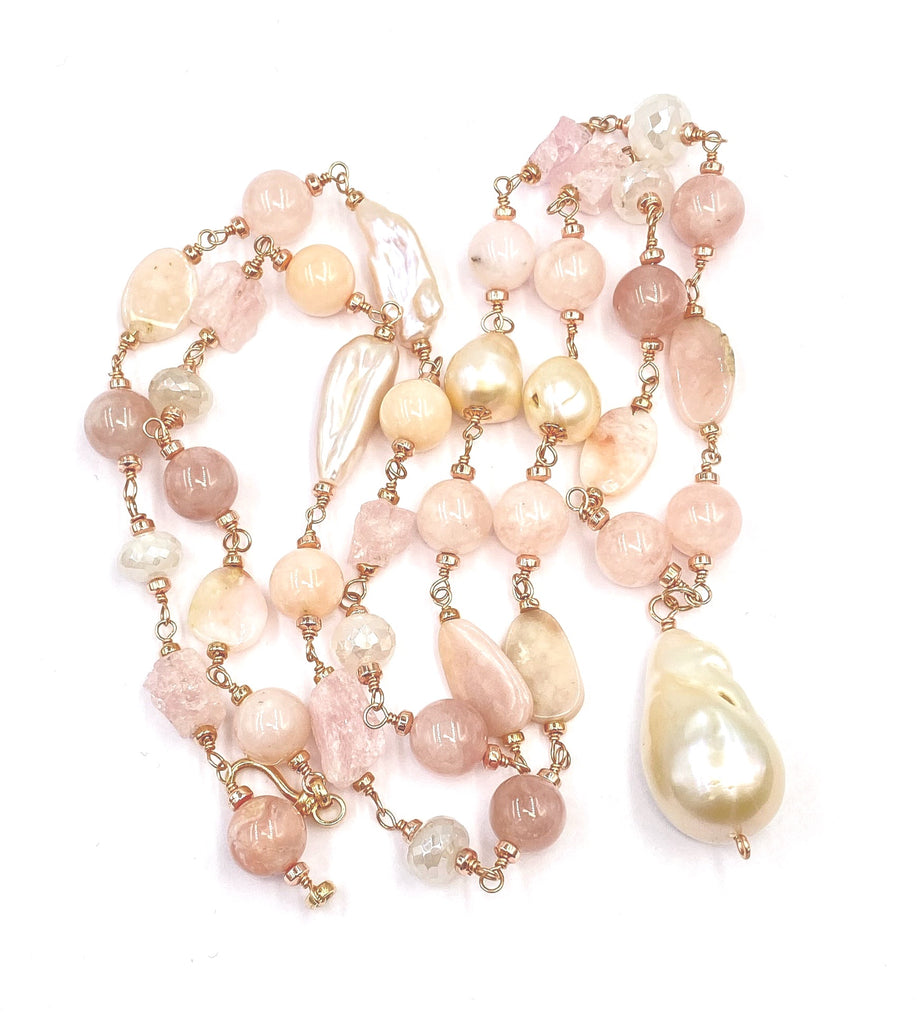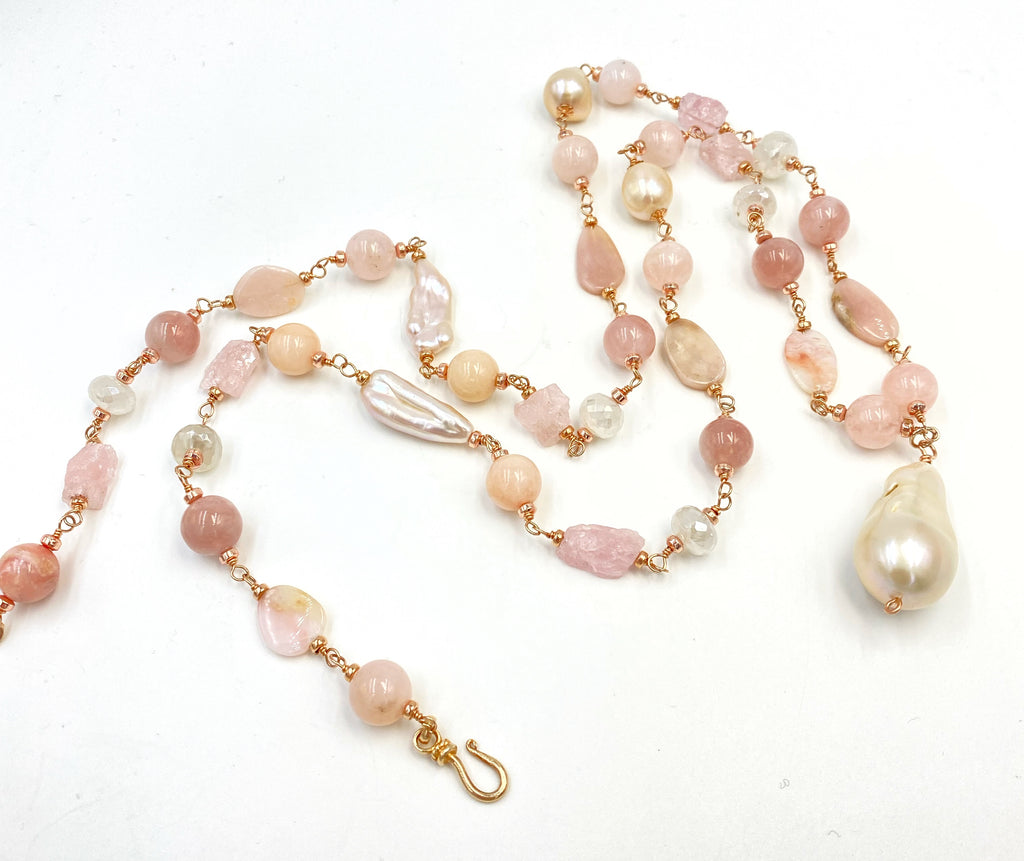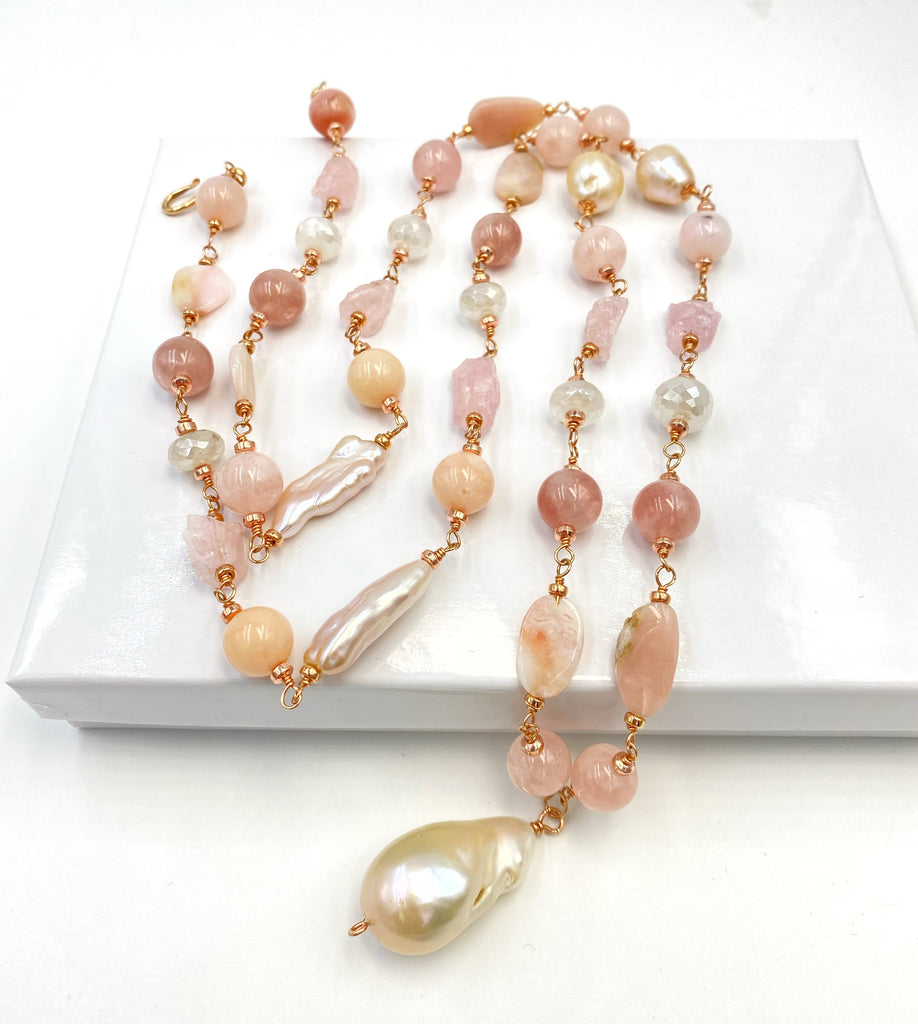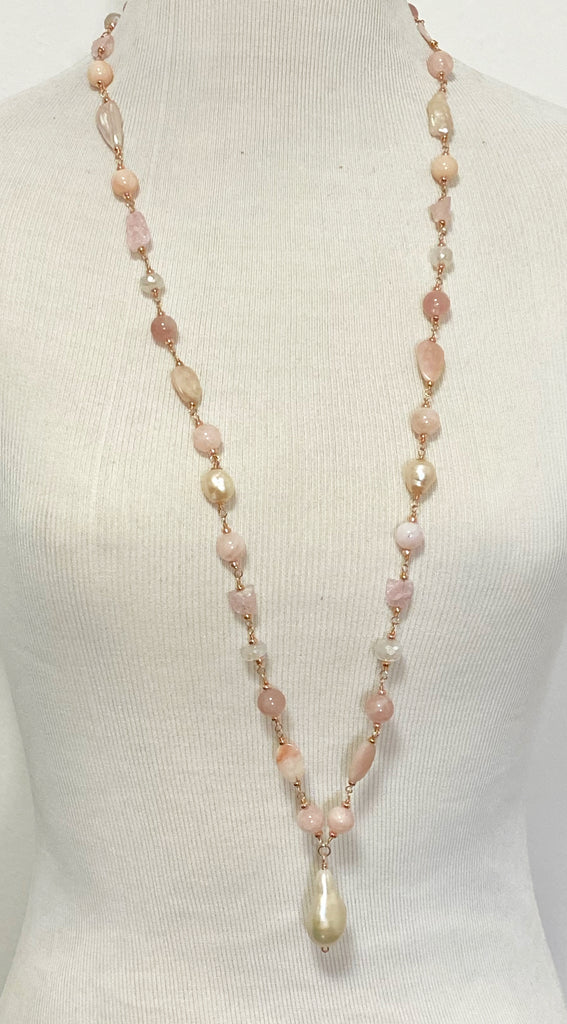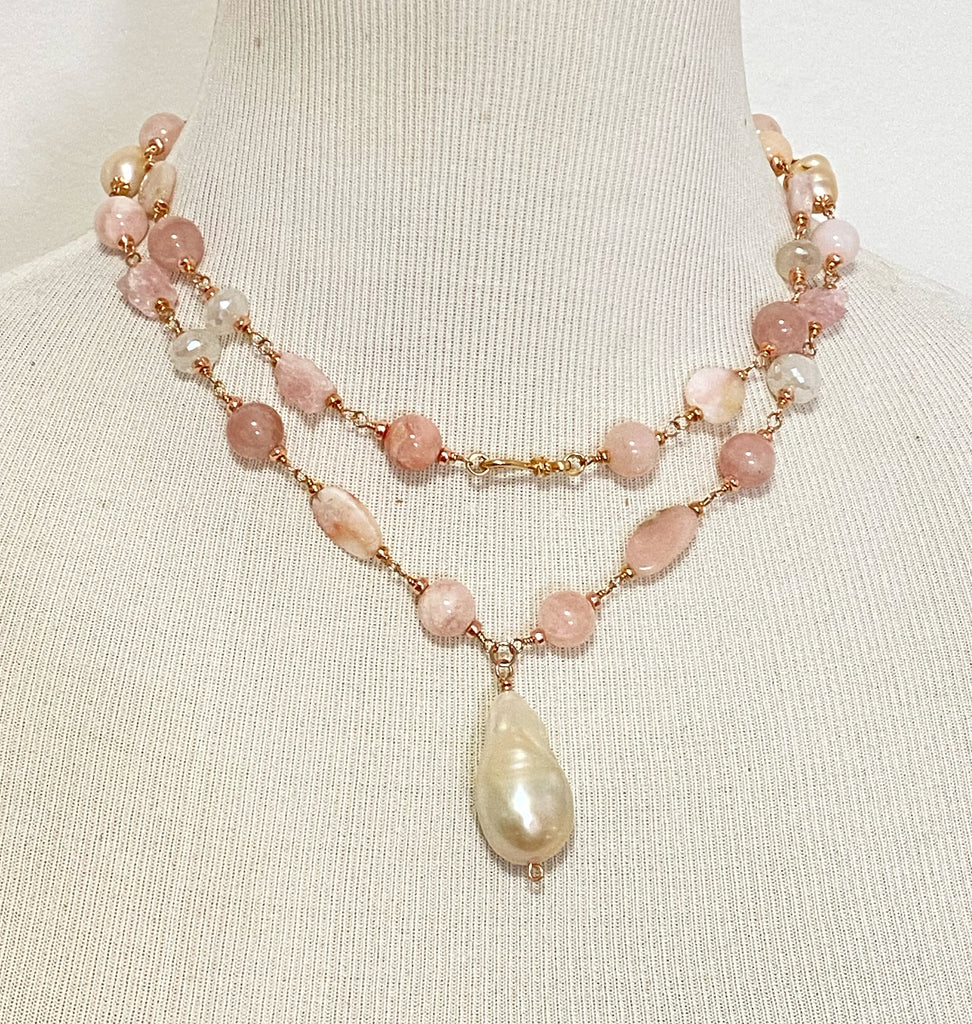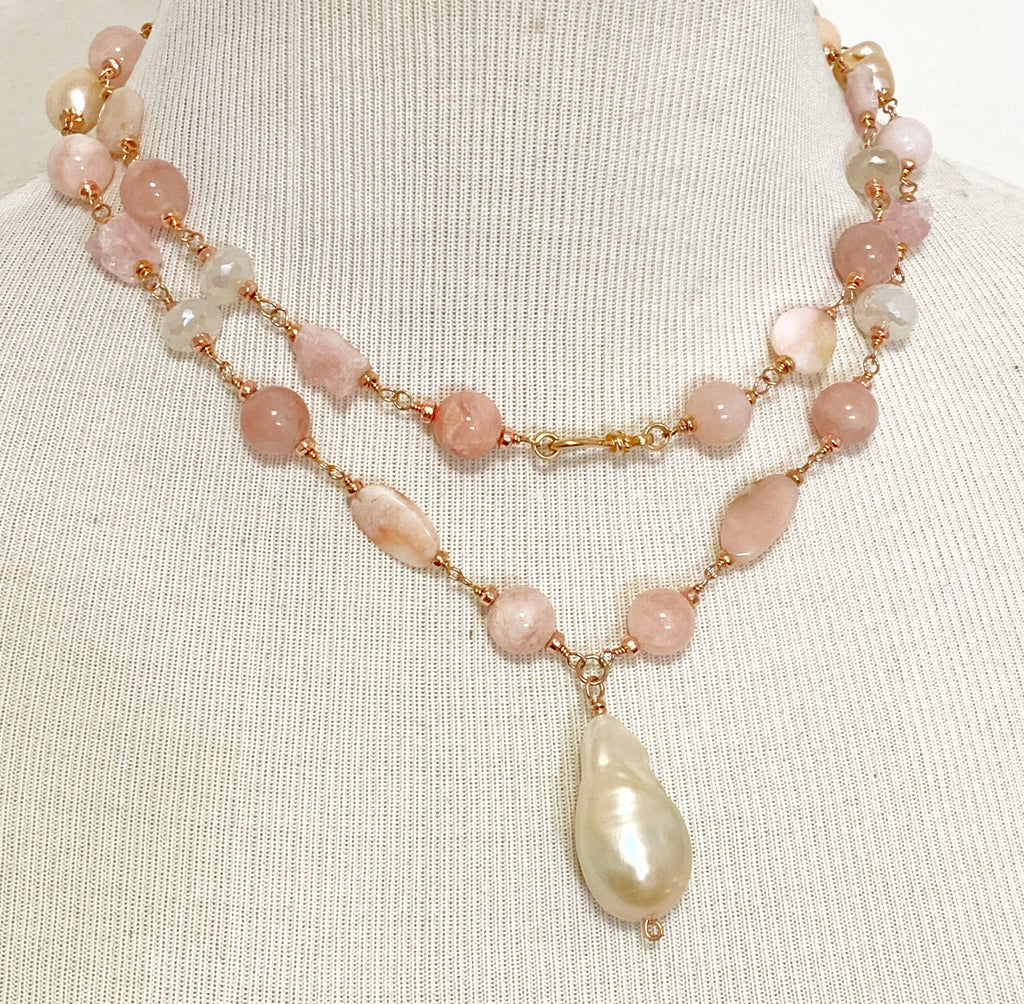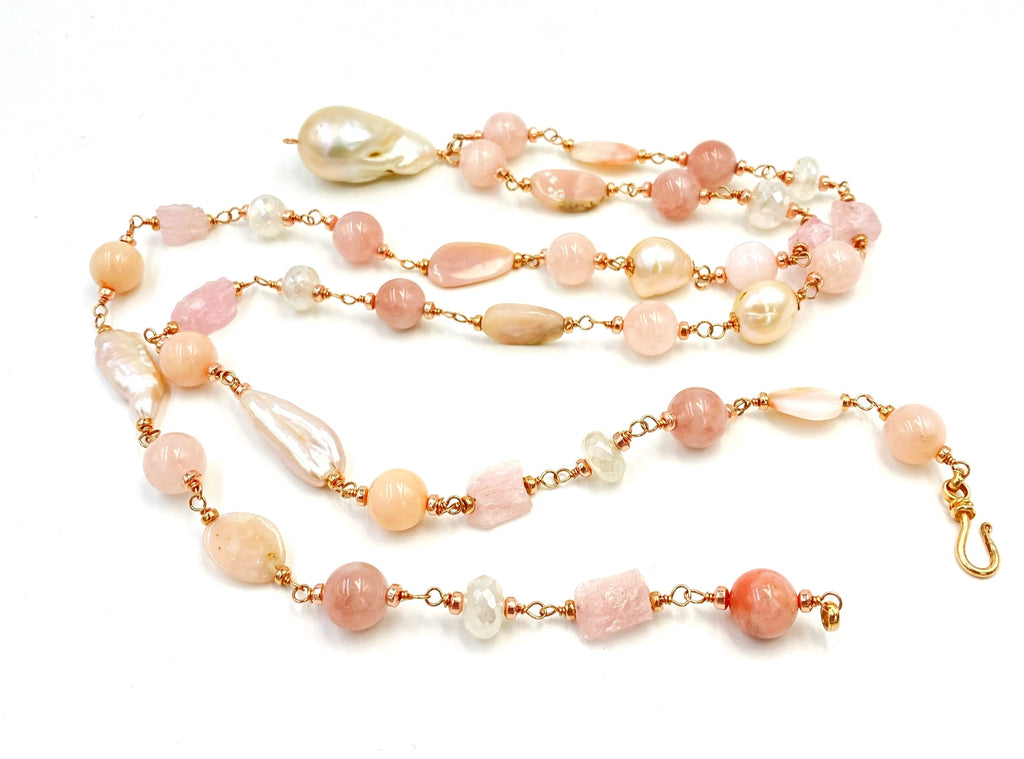 $375.00
$0.00
Long Multi Gemstone Necklace Rose Gold Blush Pearl Morganite Pink Peru Opal
This long, rose gold filled wire wrapped necklace combines blush pink gemstones and pearls to create this warm hued, glamorous 36 inch long necklace.
The lustrous pearls and gemstones are wire wrapped, rosary style with thick rose gold filled wires and accented with rose gold filled saucer beads and scalloped bead caps for extra definition and luxury.  
The gemstones include raw morganite crystals, rose quartz and pink Peruvian opal and morganite smooth round beads, pink Peruvian opal slices, and mystic moonstone ivory faceted rondelles.  There are lustrous blush biwa pearls, 1 inch long, and blush baroque pearls with a shimmery sheen.
The pendant is a huge, 29 x 17 mm, freshwater, nucleated, baroque blush pearl with exceptional luster and nacre!  It looks like it was dipped in a gleaming sugar frosting.
Necklace closes with a fancy, rare to find, unused, vintage, rose gold vermeil S clasp.  Necklace measures 36 inches long.  Very flattering to all skin tones, so this would make a terrific gift for a someone special!  
The large pearl pendant is 1 5/8 inches long.  
You can select your preferred length of the necklace itself; pendant will still be 1 5/8 inches long.