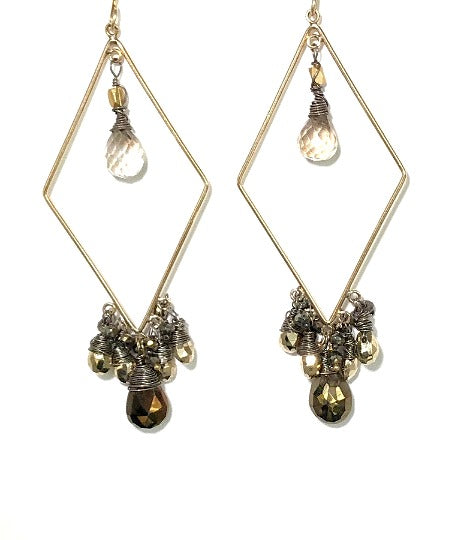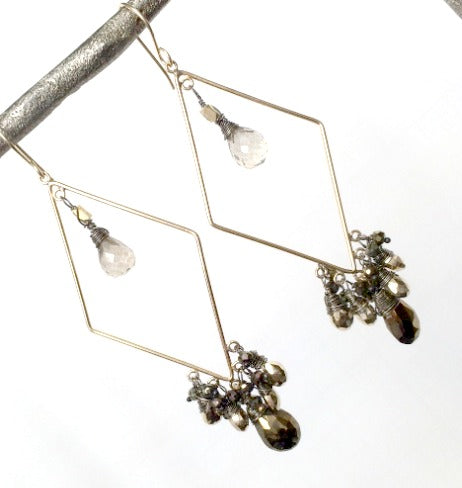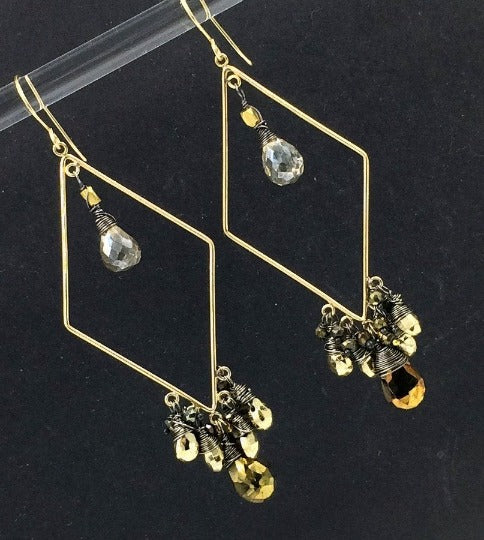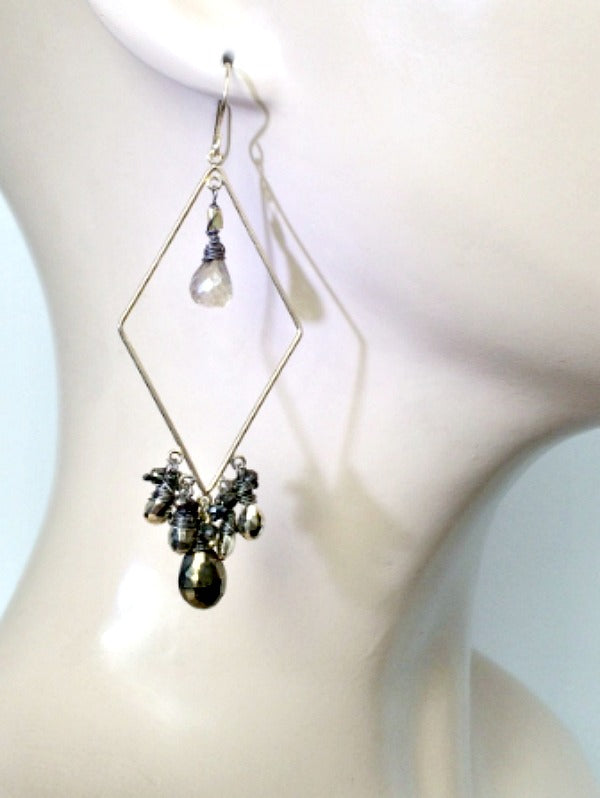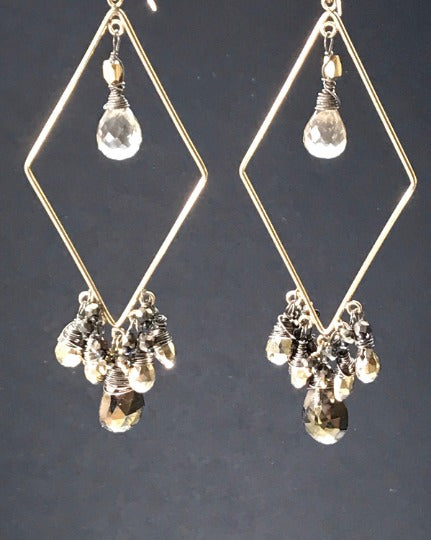 $125.00
$0.00
Long Boho Gold Fill Hoop Earrings Mystic Spinel Pyrite Mystic Beige Quartz
These super sparkling gold filled hoop earrings are quite glamorous with their statement size as well as their vibrant, dark colors.

Centered by mystic beige quartz teardrops, the bottoms of the hoops dangle wire wrapped golden mystic spinel along with small gold pyrite briolettes for lots of sparkle and jazz.

These lightweight earrings have lots of allure!

Total length of earrings, including handmade gold filled ear wires, is 3 1/4 inches long. Hoops are 1 1/8 inches at their widest point. Rubber stoppers are included with all of my earrings.