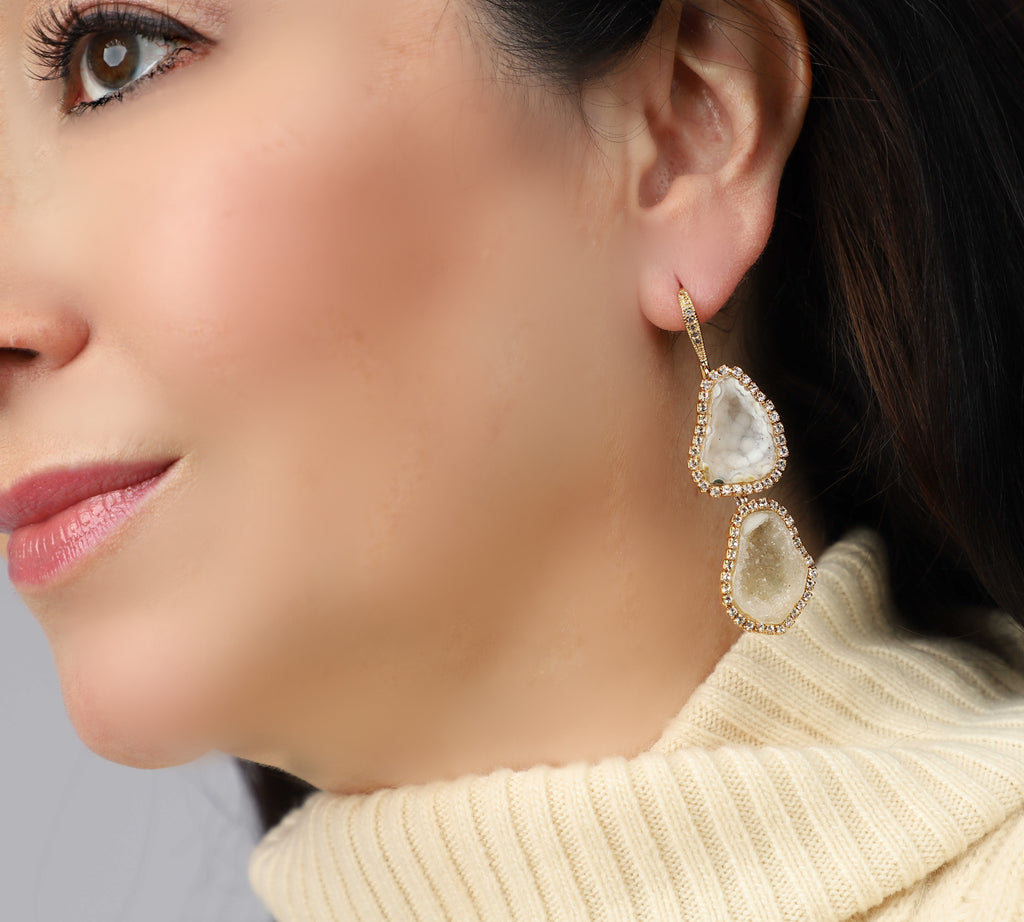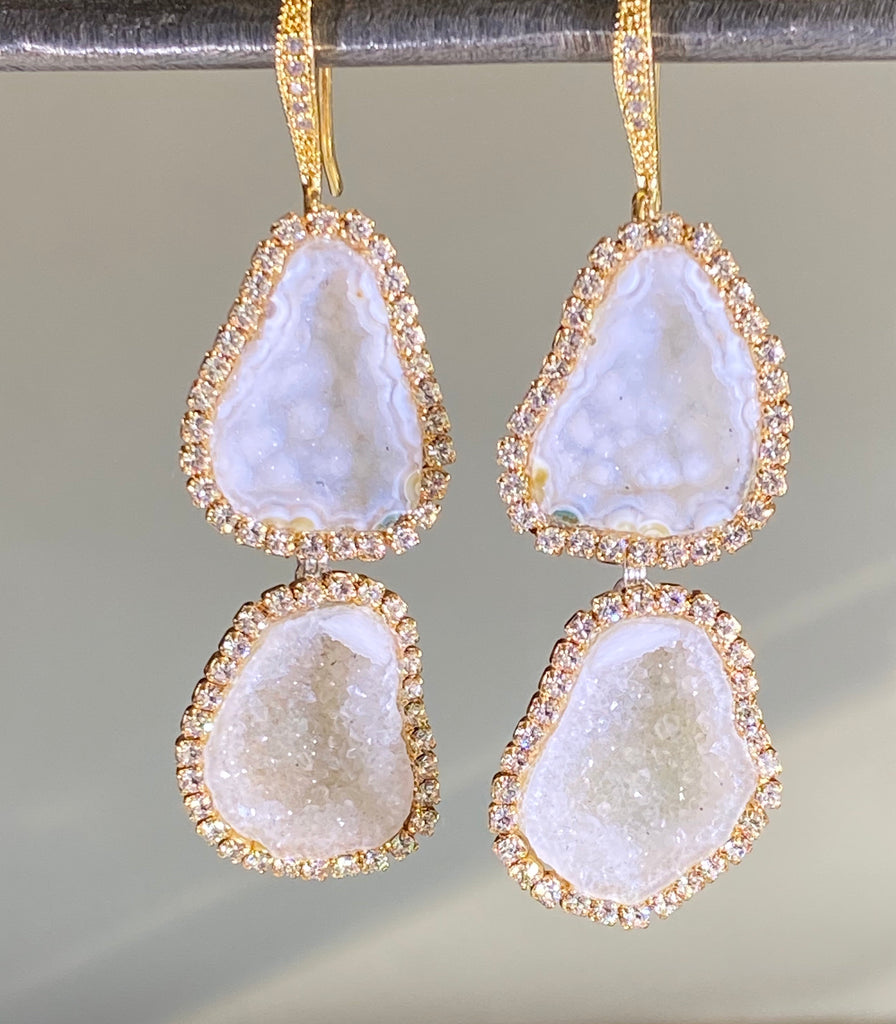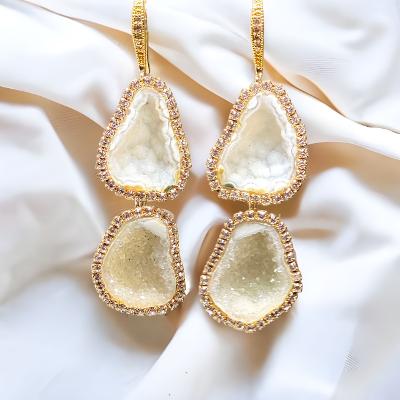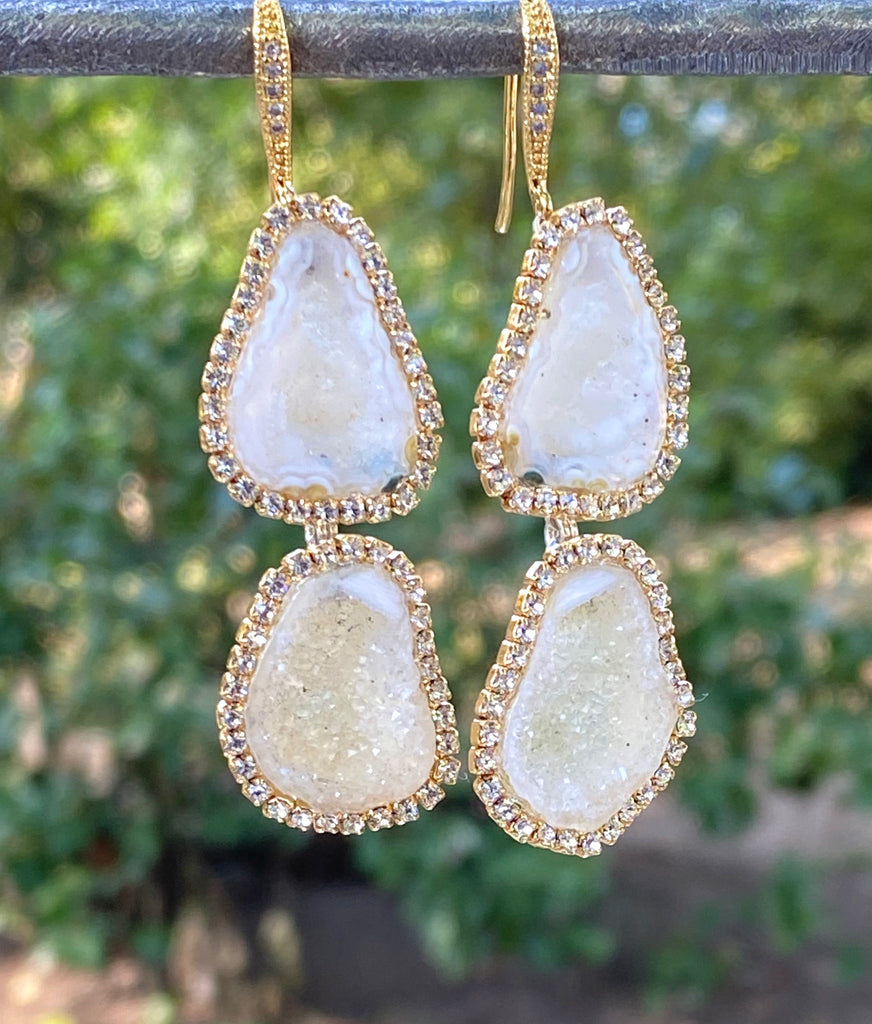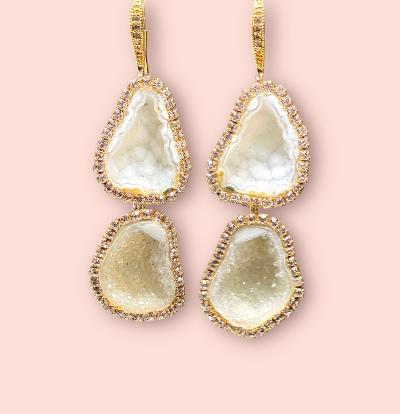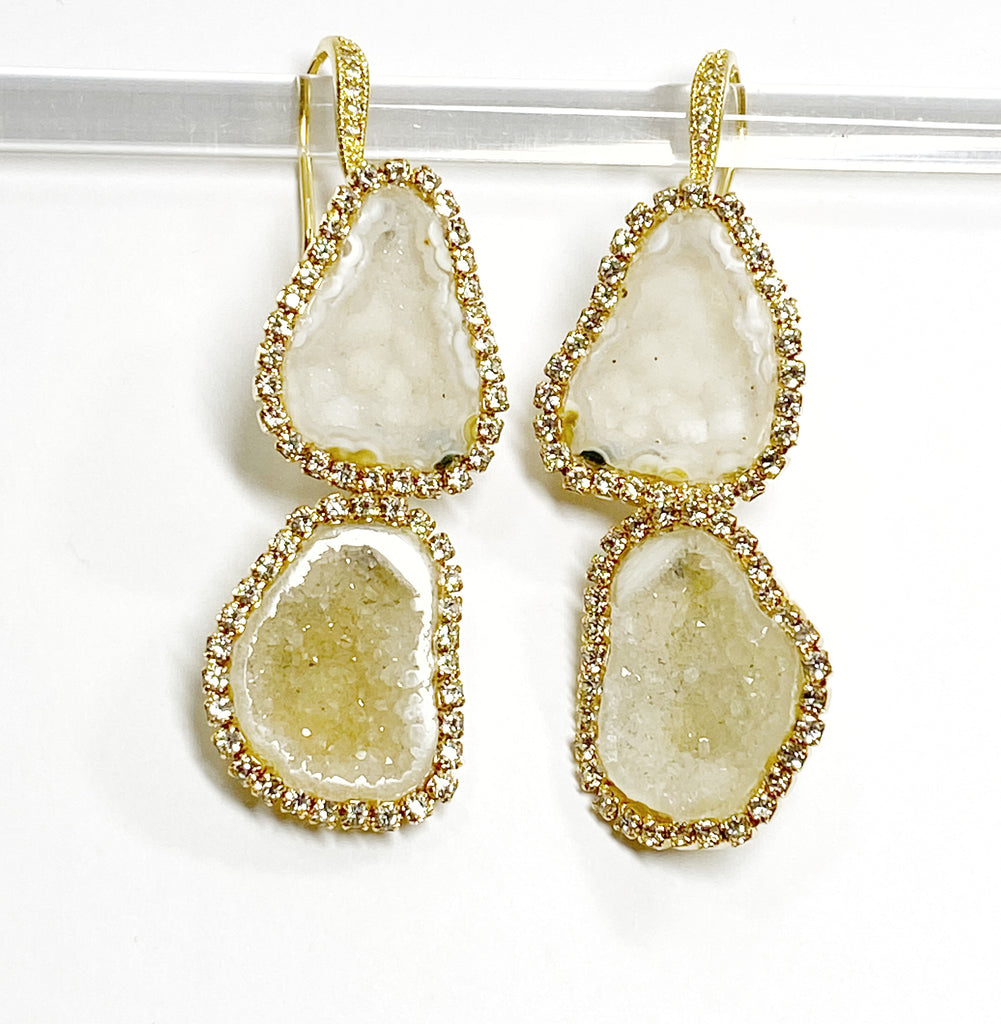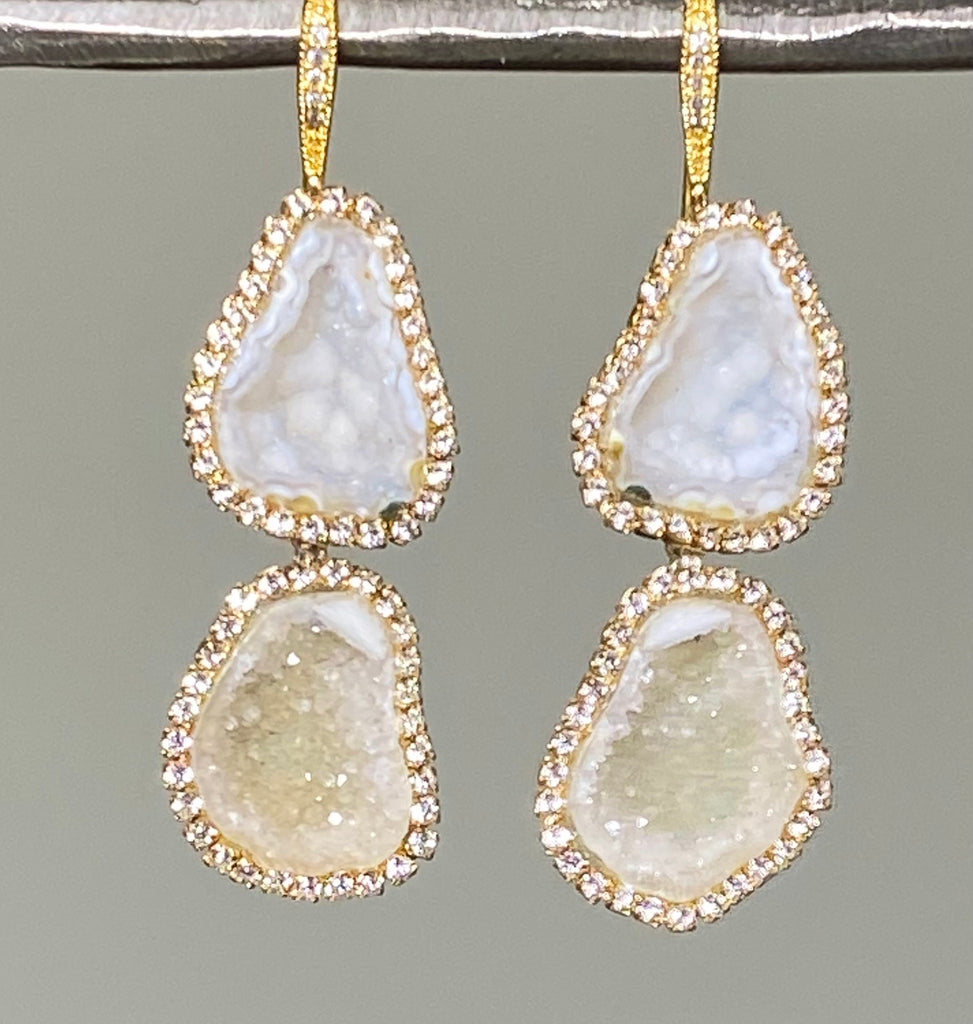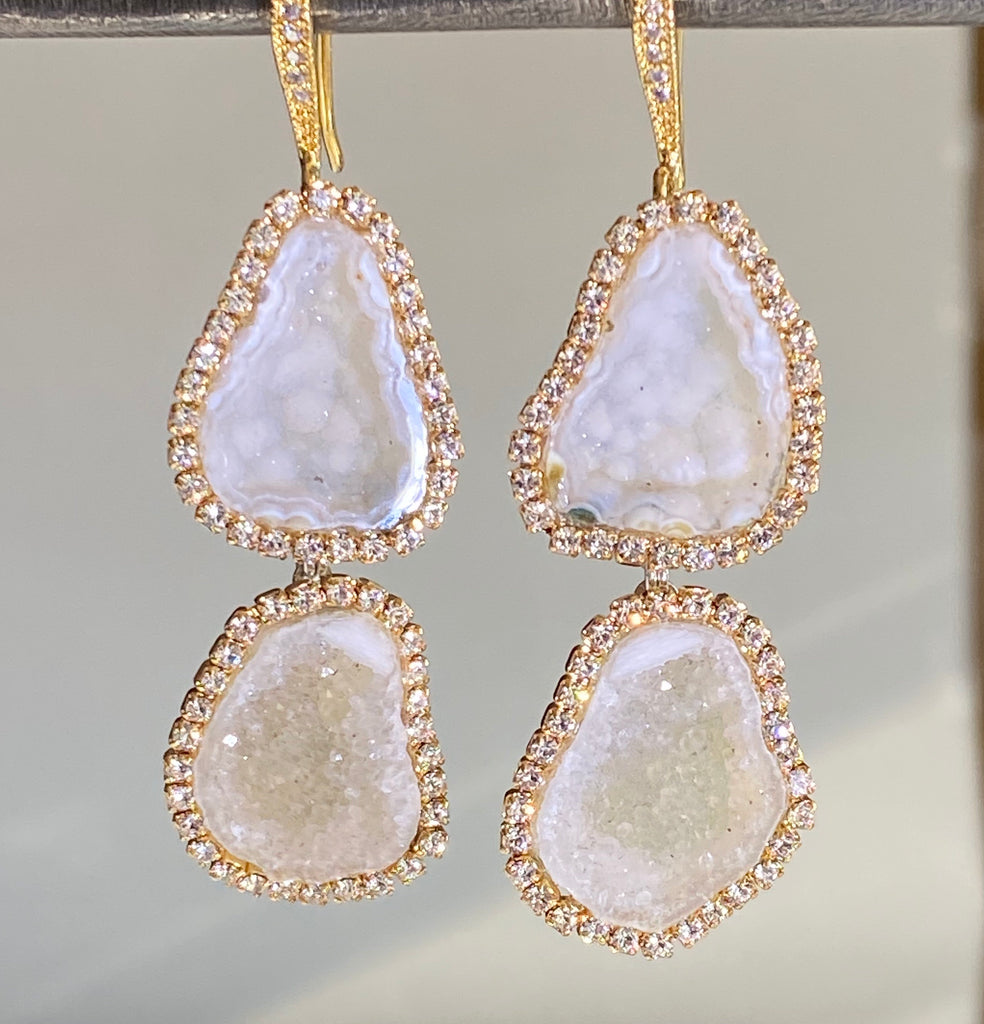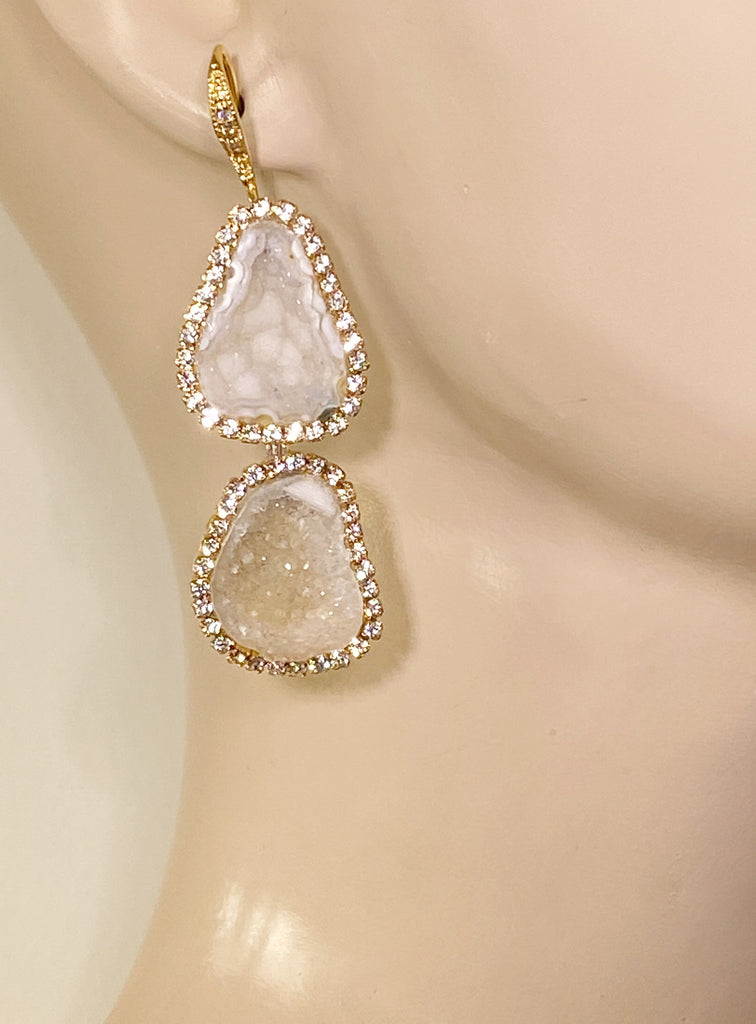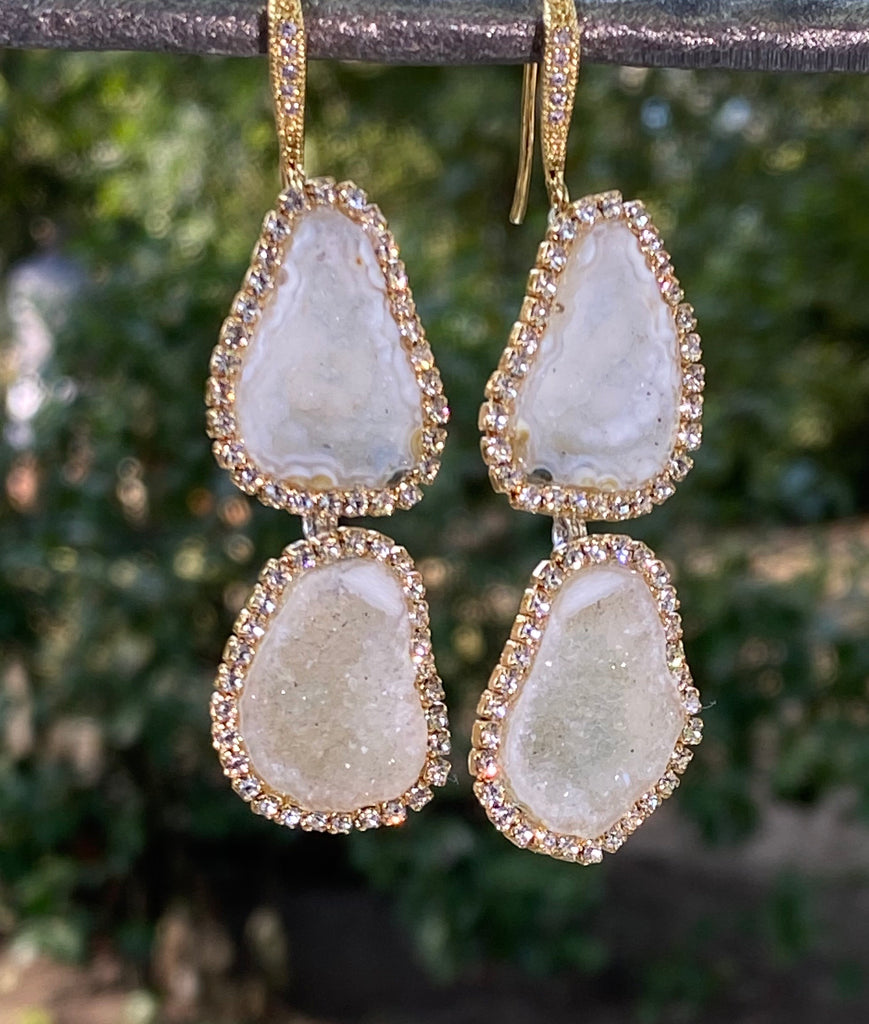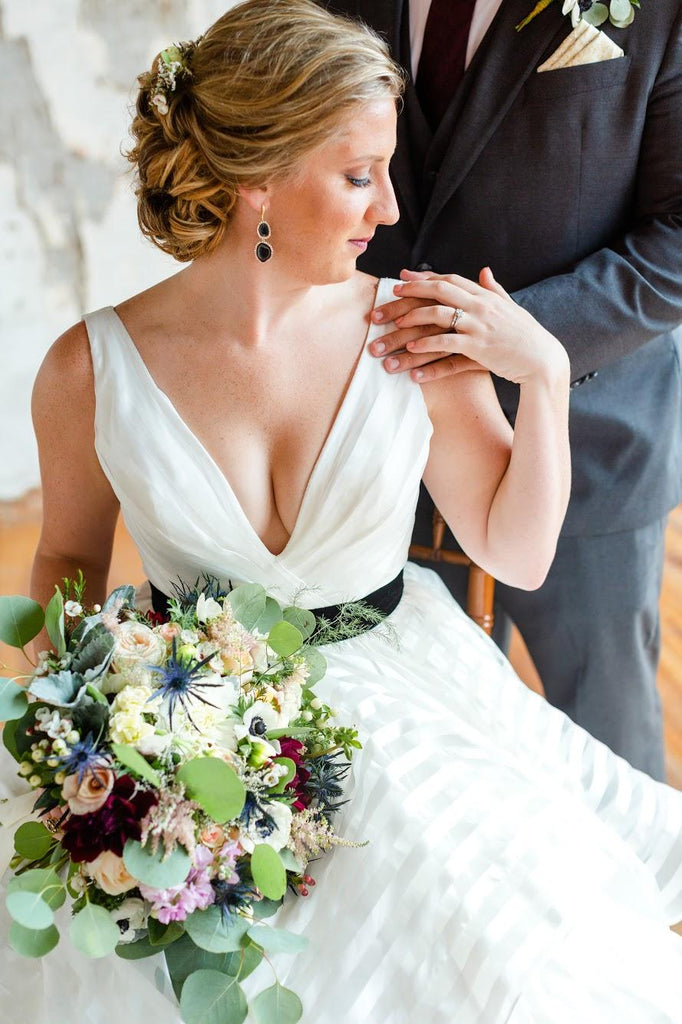 $0.00
$0.00
Ivory Tabasco Geode Double Dangle Earrings
Two, rare, ivory white tabasco geodes are linked together to create these long, glamorous, double dangle, statement earrings.

The top dangling geode is white, roughly triangular in shape with tiny druzy crystals in its saucers.  The bottom dangling geodes are irregular in shape with larger druzy center crystals, and they are in a creamy white shade.
Both are mounted with genuine Swarovski Elements tiny crystals in gold settings for breathtaking sparkle.

Total length of earrings from the gold pave crystal French hook earrings to bottom of lowest geode is 2 1/2 inches.  
One of a kind and just beautiful.  These are very popular with brides!