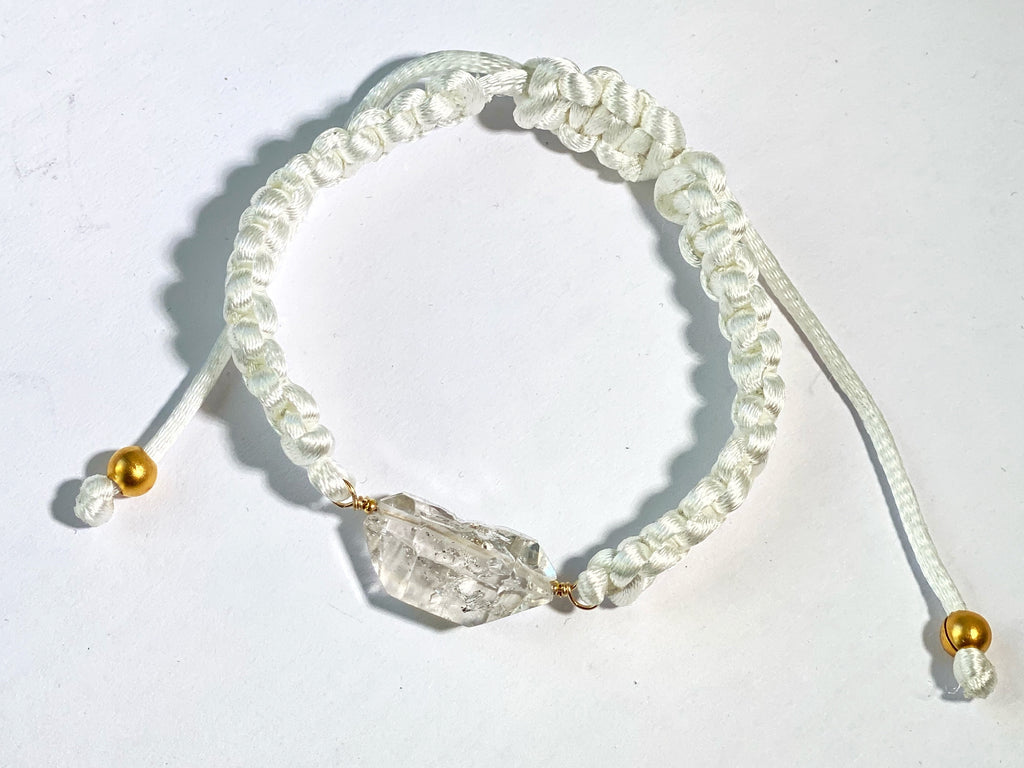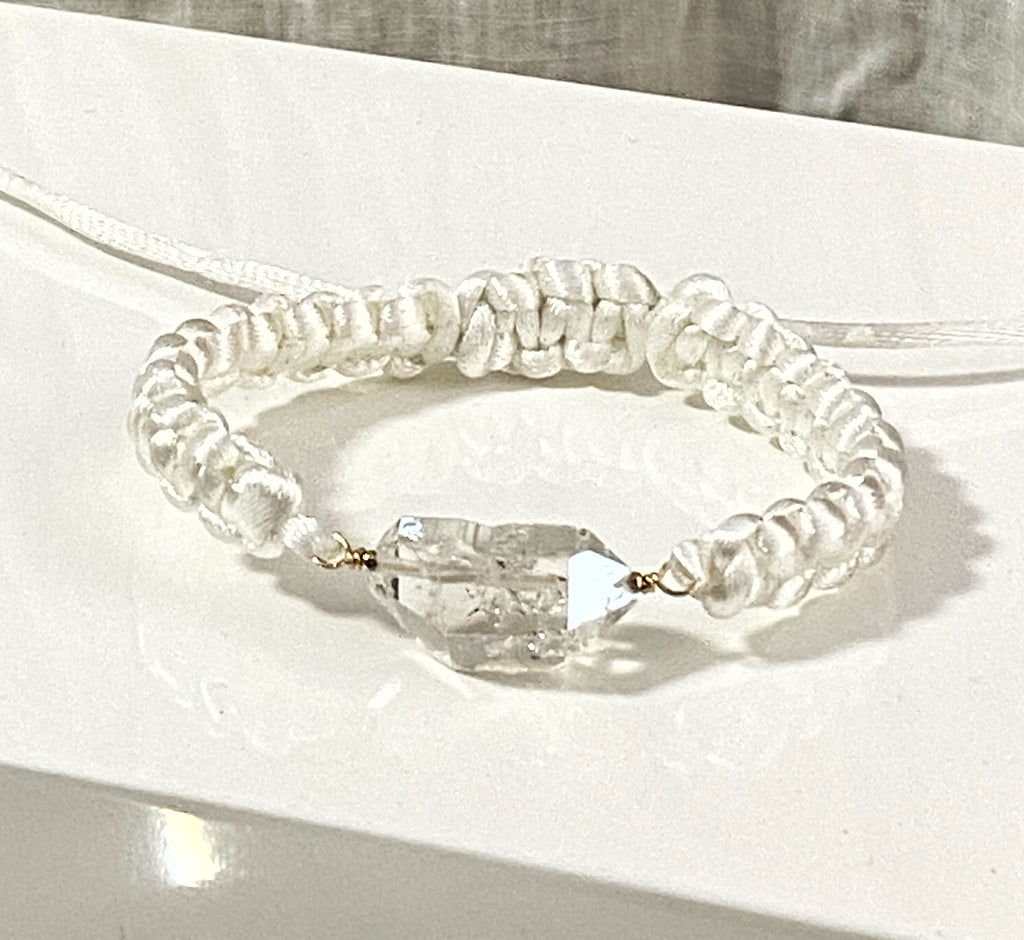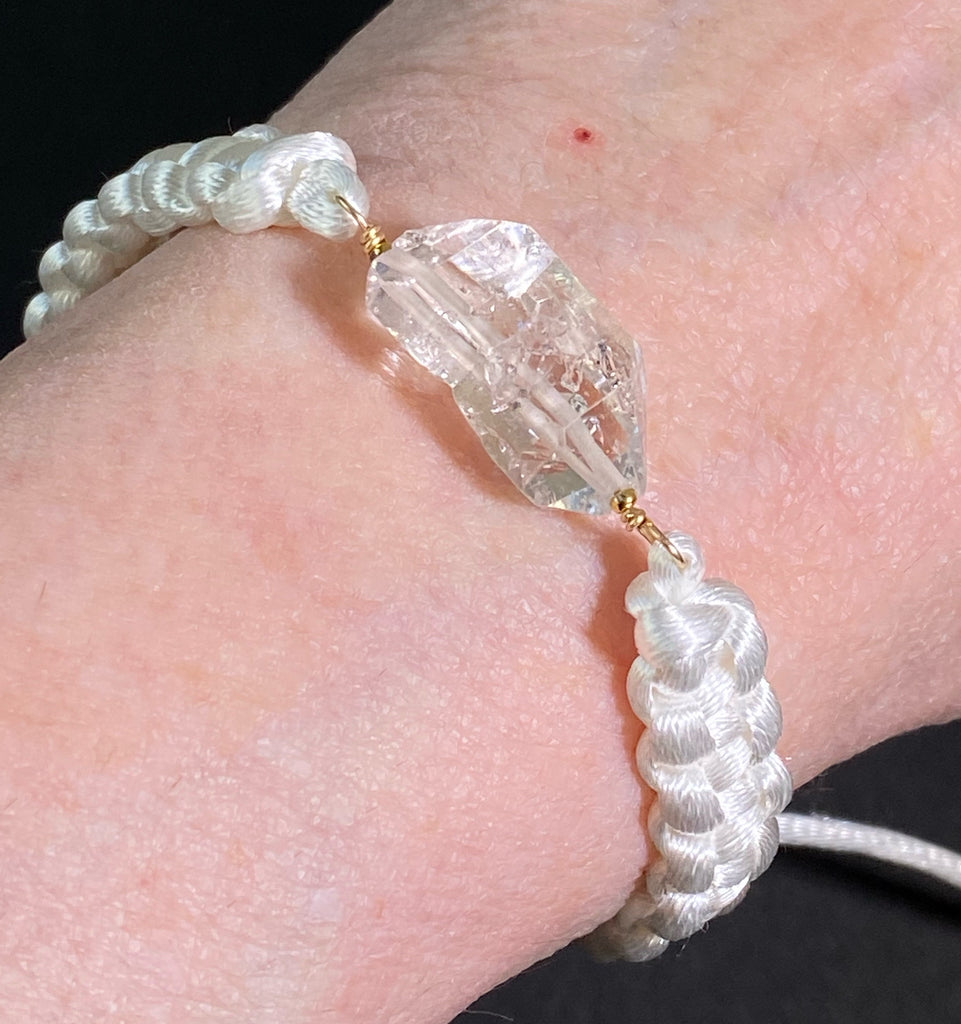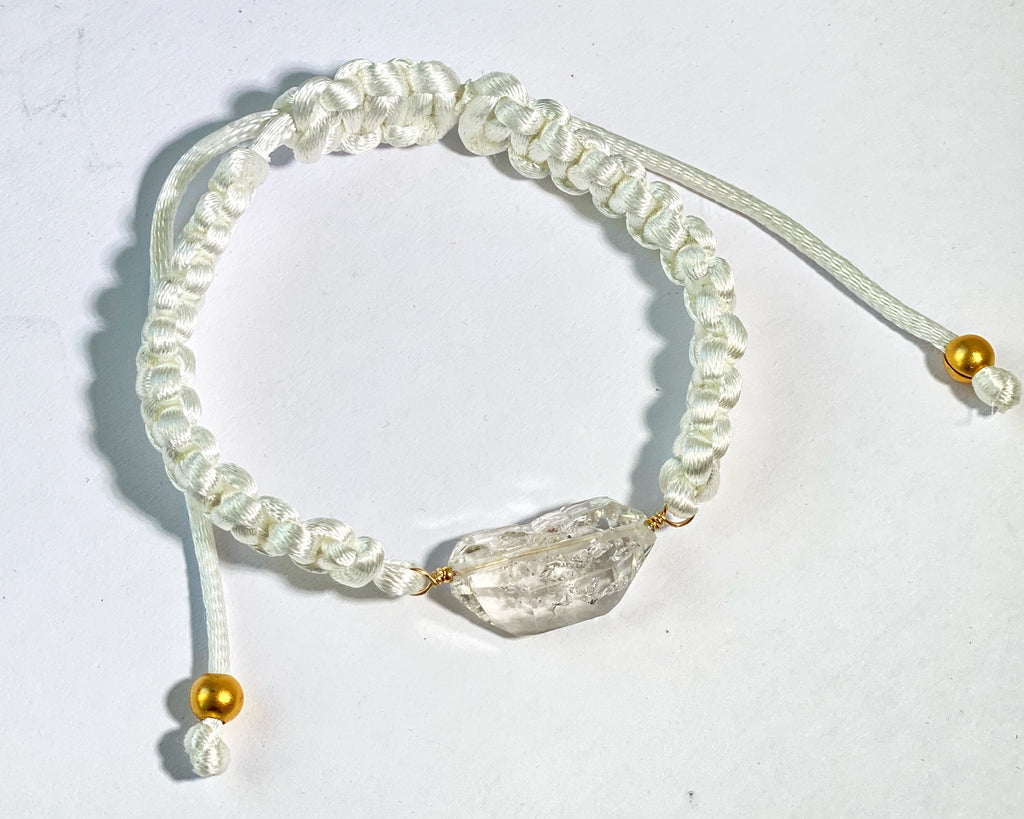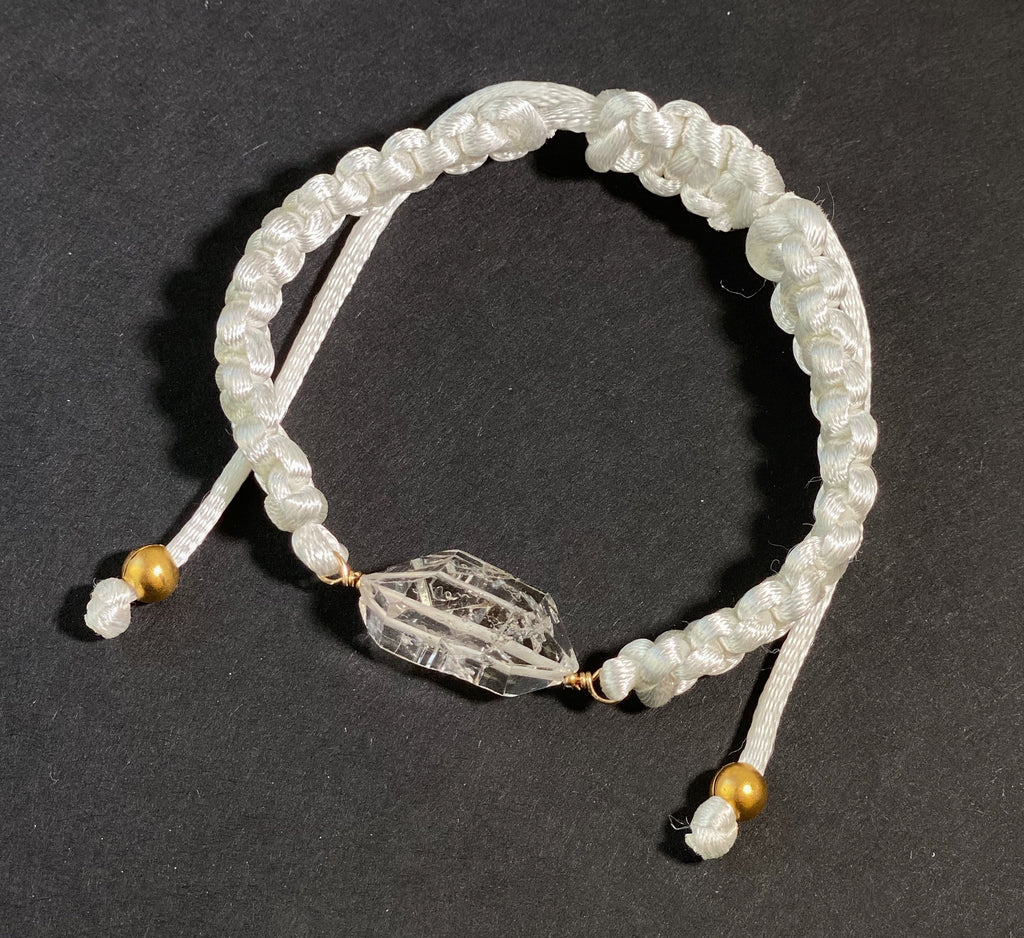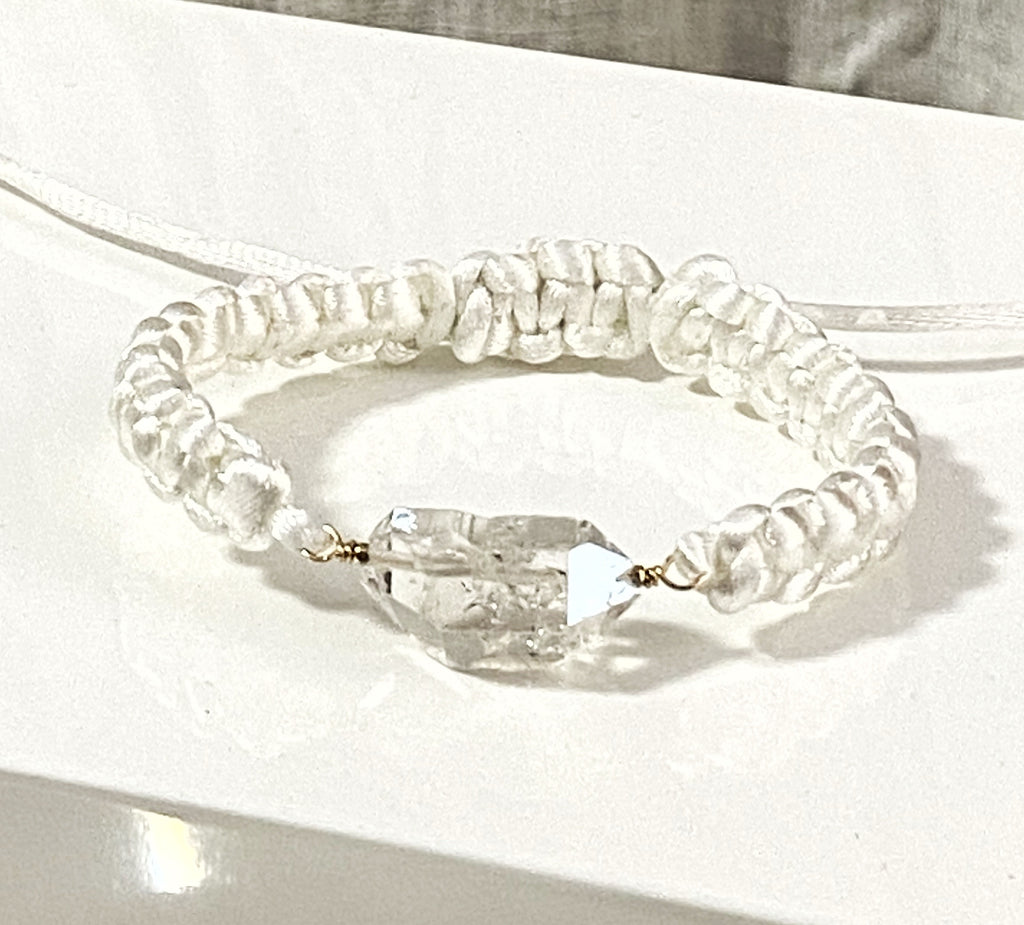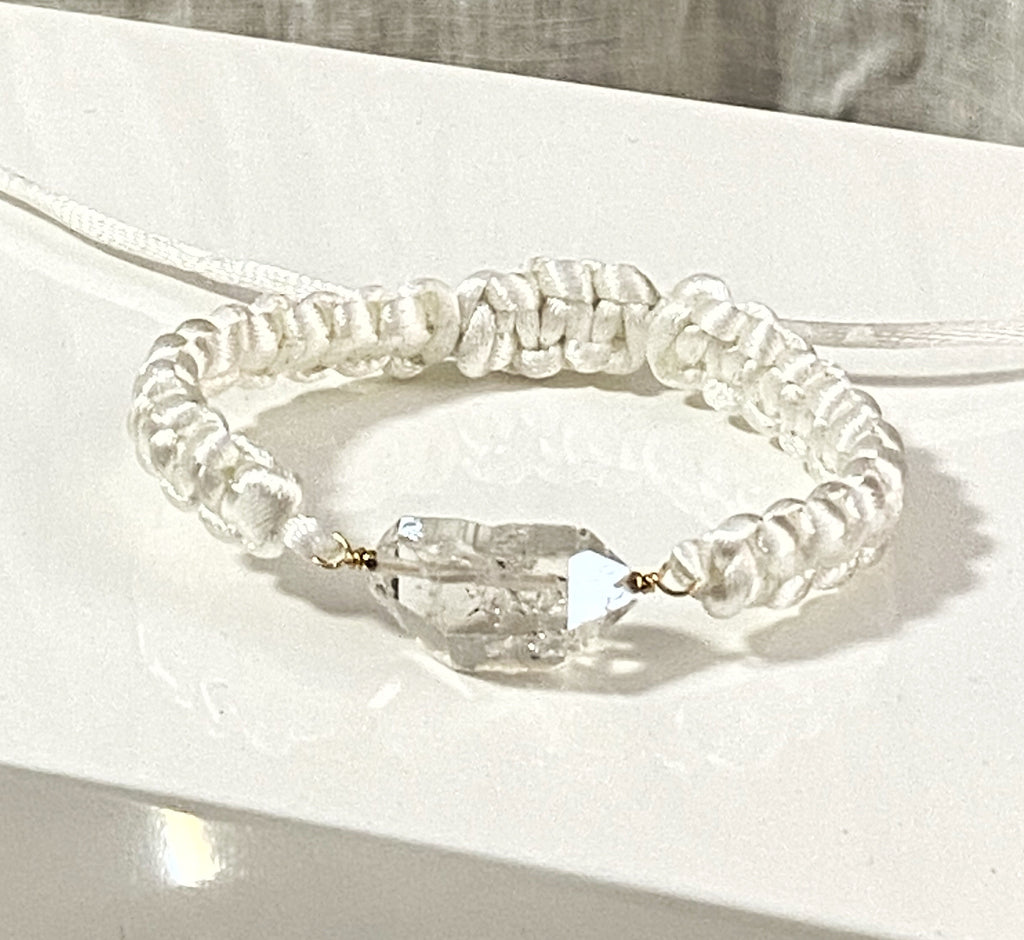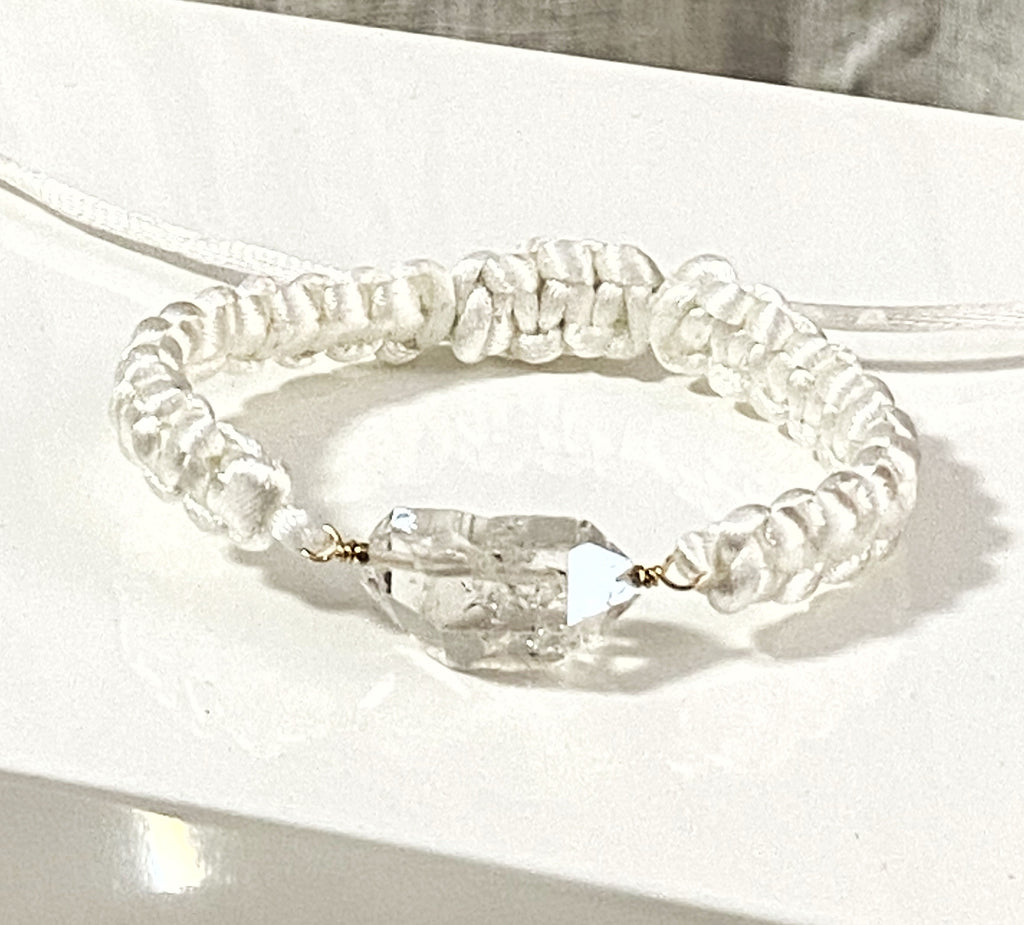 $72.00
$0.00
Herkimer Diamond Quartz White Macramé Adjustable Bracelet Knotted
A brilliantly sparkling Herkimer diamond quartz crystal centers a macramé knotted bracelet in white satin nylon cording to create this boho layering bracelet.  
Herkimer "diamonds" are double terminated quartz crystals with dazzling sparkle that are only found in a mine located in Herkimer New York.
This Herkimer crystal measures 20 mm x 11 mm, and it centers a hand knotted bracelet in this lustrous, soft white nylon cord. 
It is adjustable to different lengths, depending upon how loosely or tightly you set the pull cords to.
This bracelet closes tightly to snugly fit a 6 inch wrist, but will adjust to fit wrists up to 7 1/2 inches with the cords.
The ends of the bracelet are finished with 24kt gold vermeil over sterling silver beads.

Questions?  Contact me via CHAT or email.
This bracelet measures 6 inches totally closed.