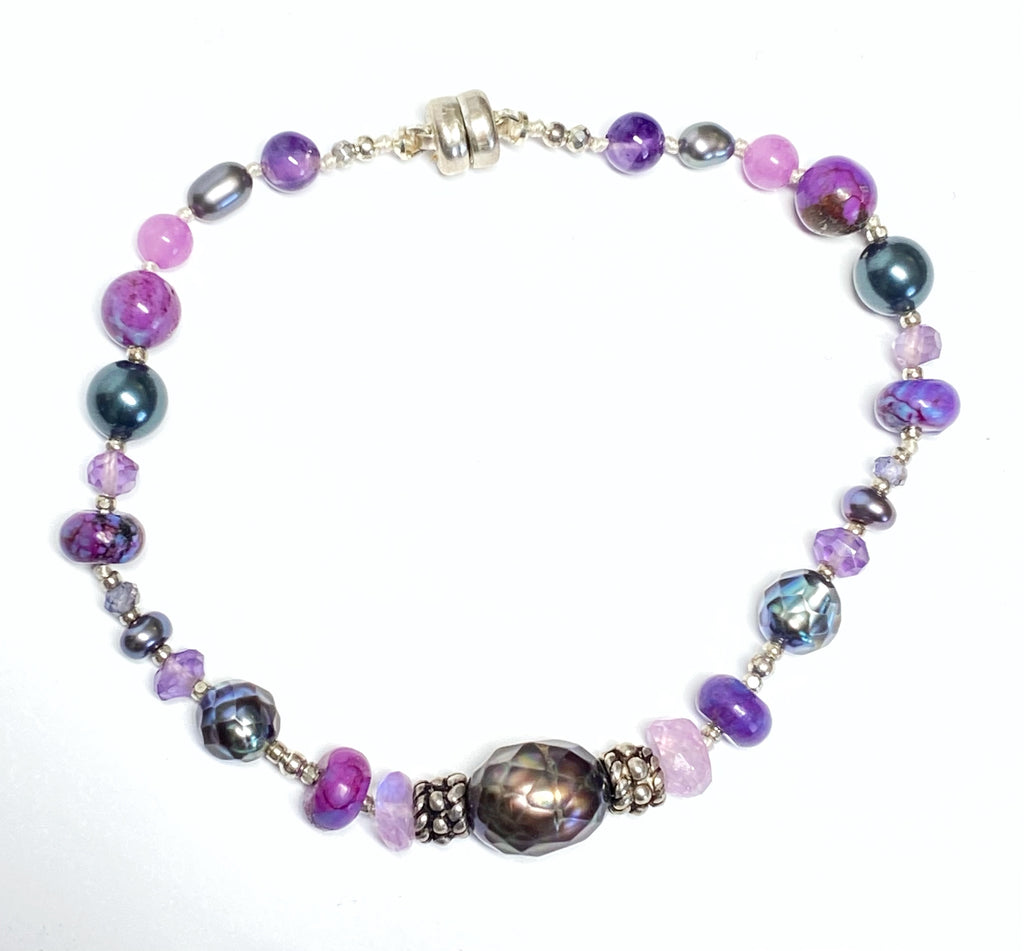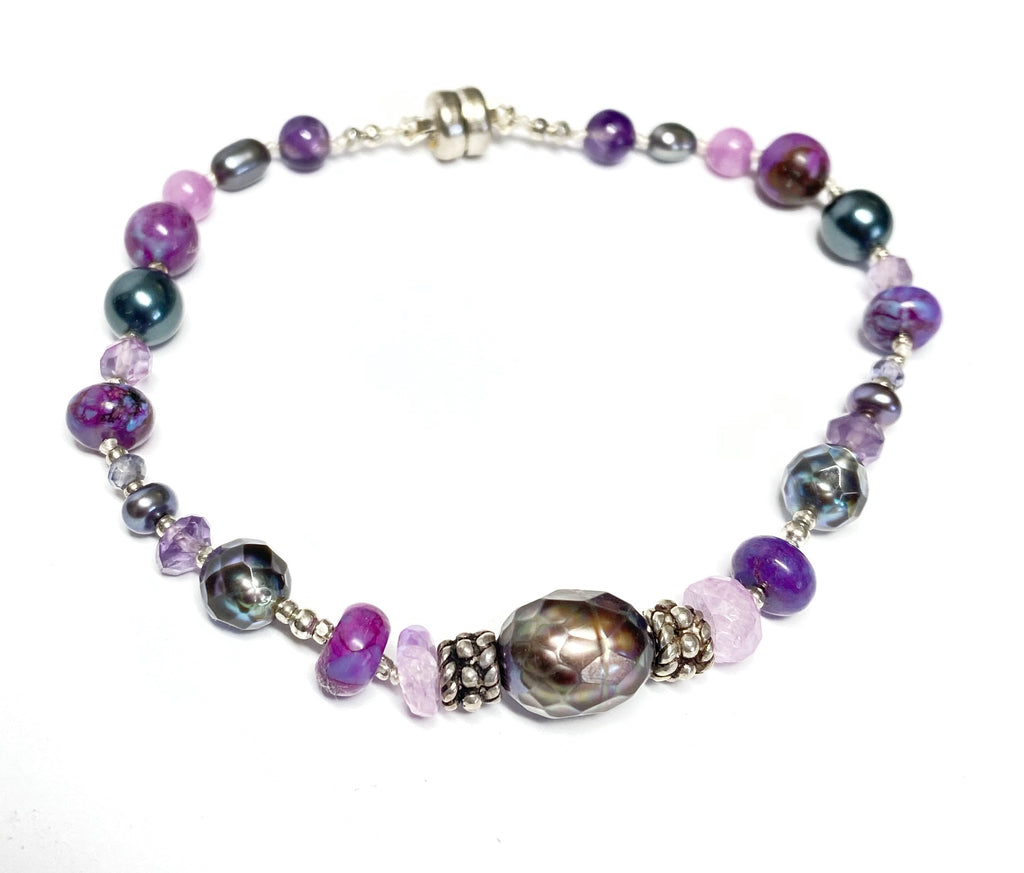 $0.00
$0.00
Faceted Pearl, Peacock Pearl, Purple Turquoise, Amethyst Bracelet
A large, 10 mm, laser faceted iridescent pearl centers this silk knotted bracelet with sterling silver Bali bead accents and lots of lavender, violet, plum and purple stones and gemstone accenting peacock pearls in different sizes and more laser faceted pearls.
In the mix are purple turquoise, amethyst, lavender moonstone, violet jade, tiny iolite and small sparkly silver beads.
This easy to wear bracelet feels soothing on the wrist and closes with a firm magnet clasp in sterling silver.
Bracelet measures 7 inches long and is so pretty!
Questions:  Get in touch:  CHAT, EMAIL, PHONE.