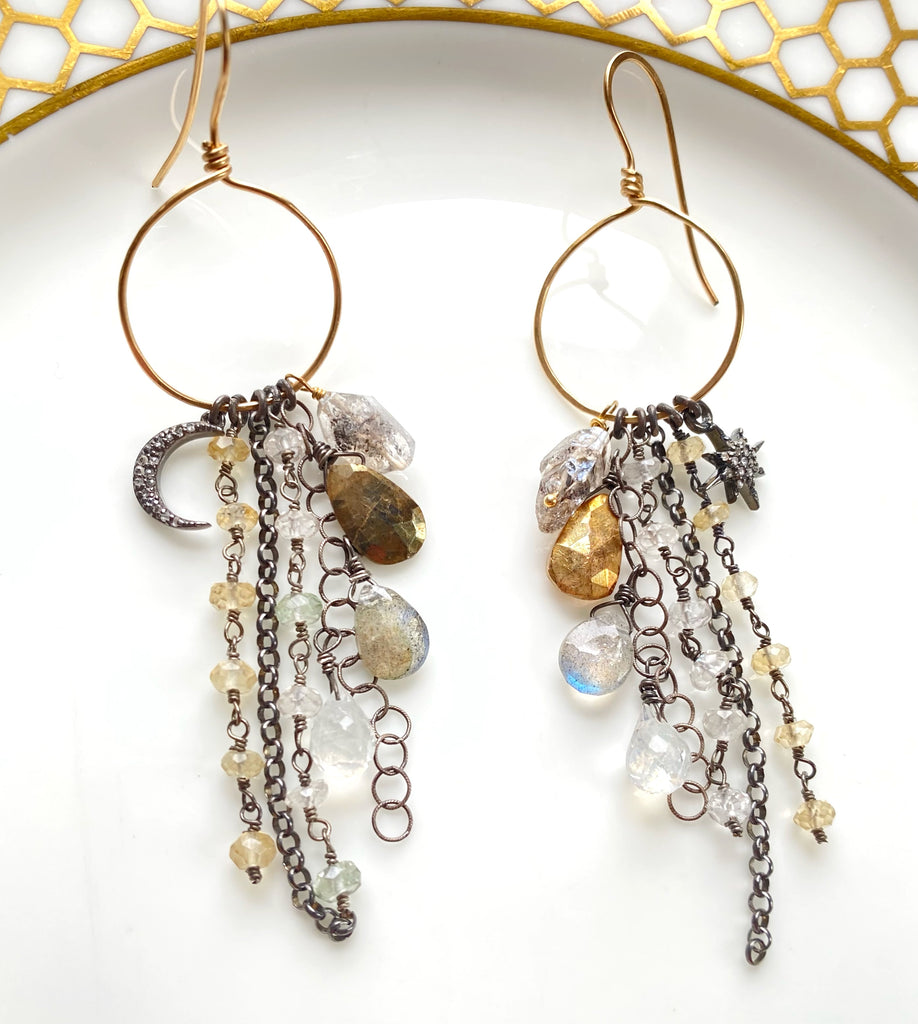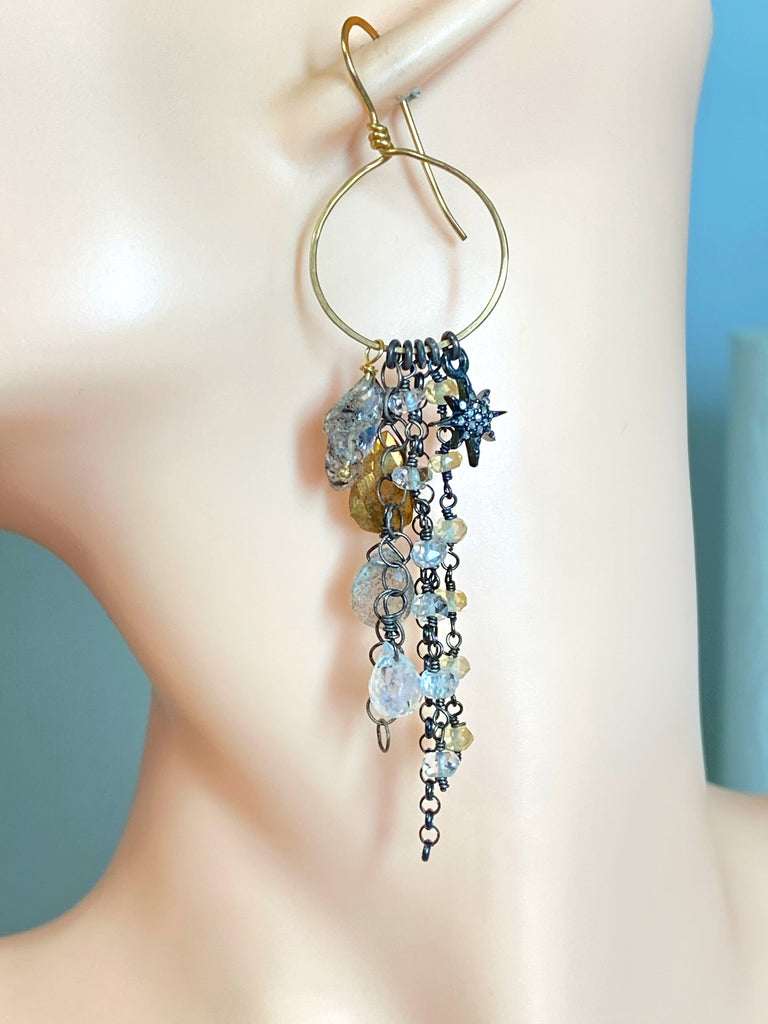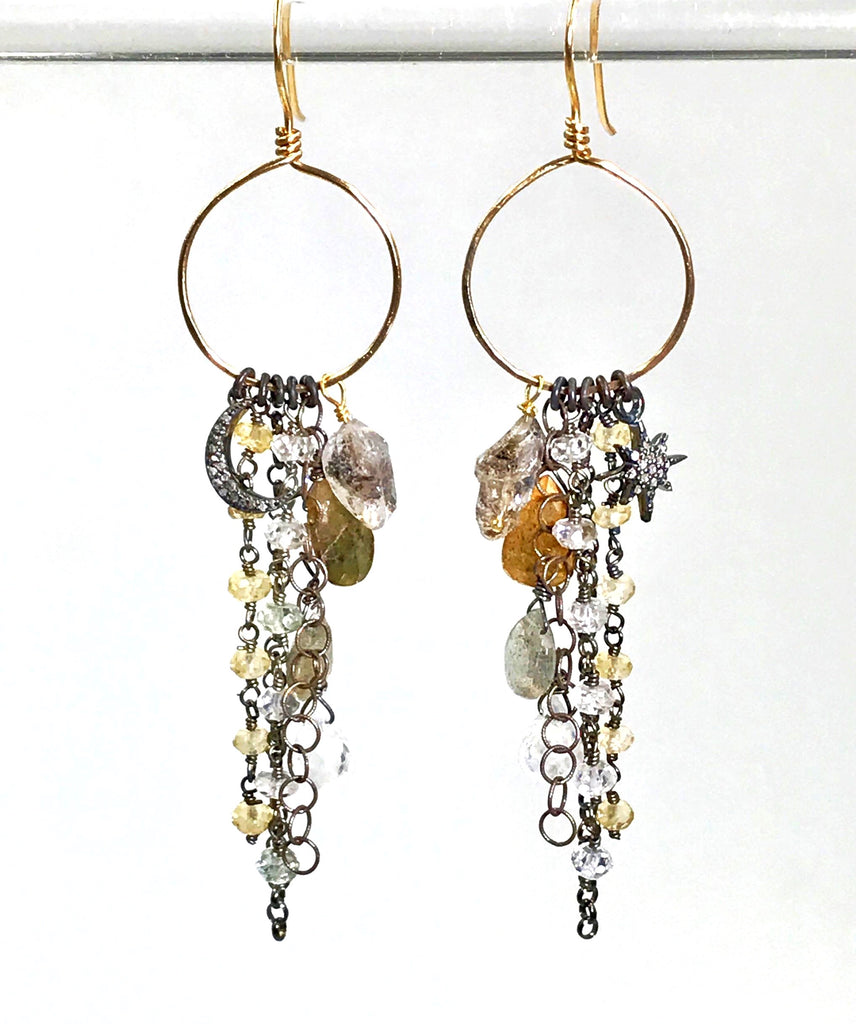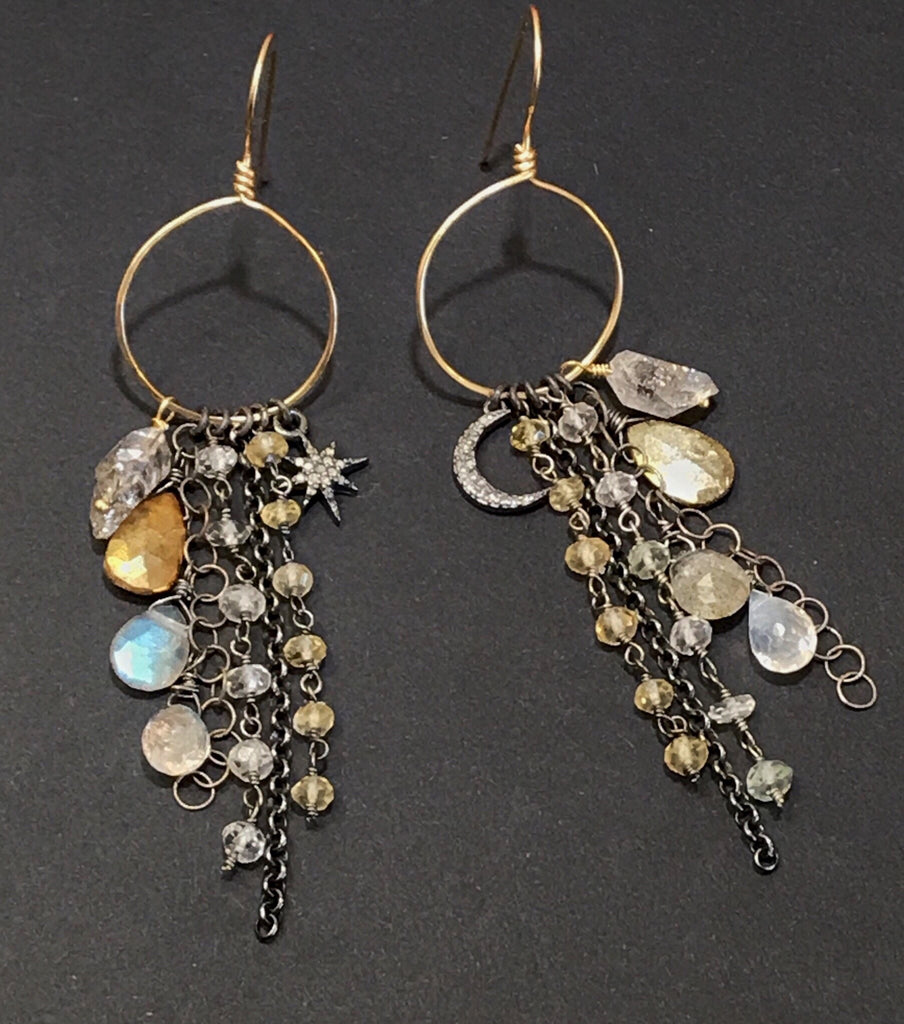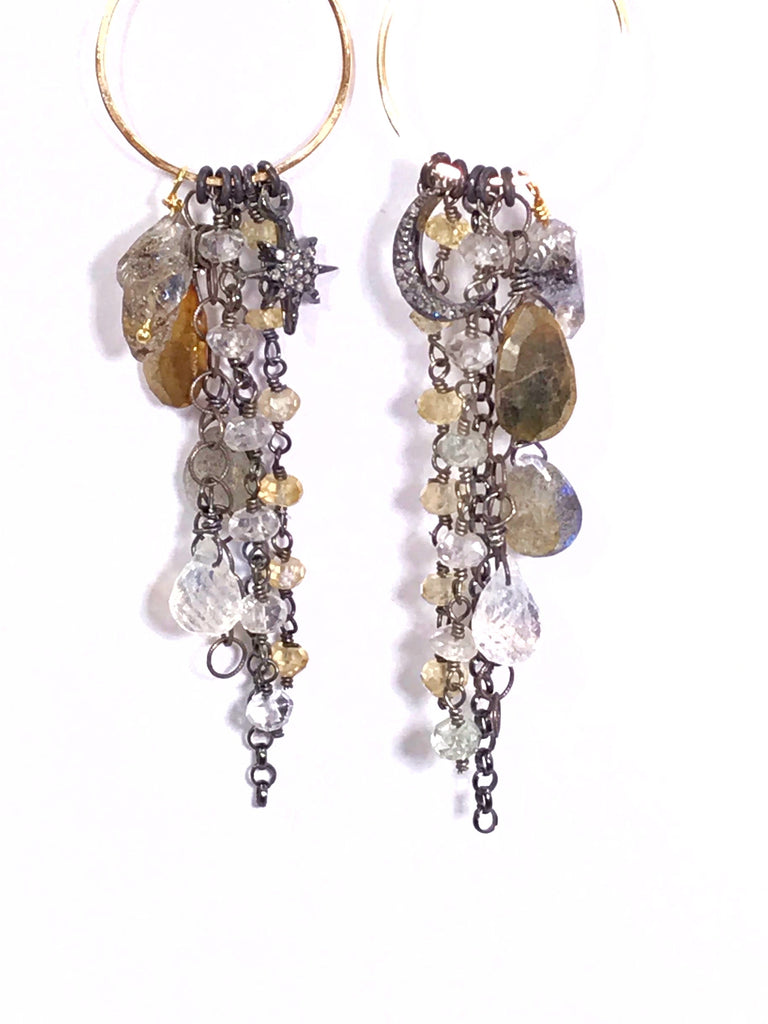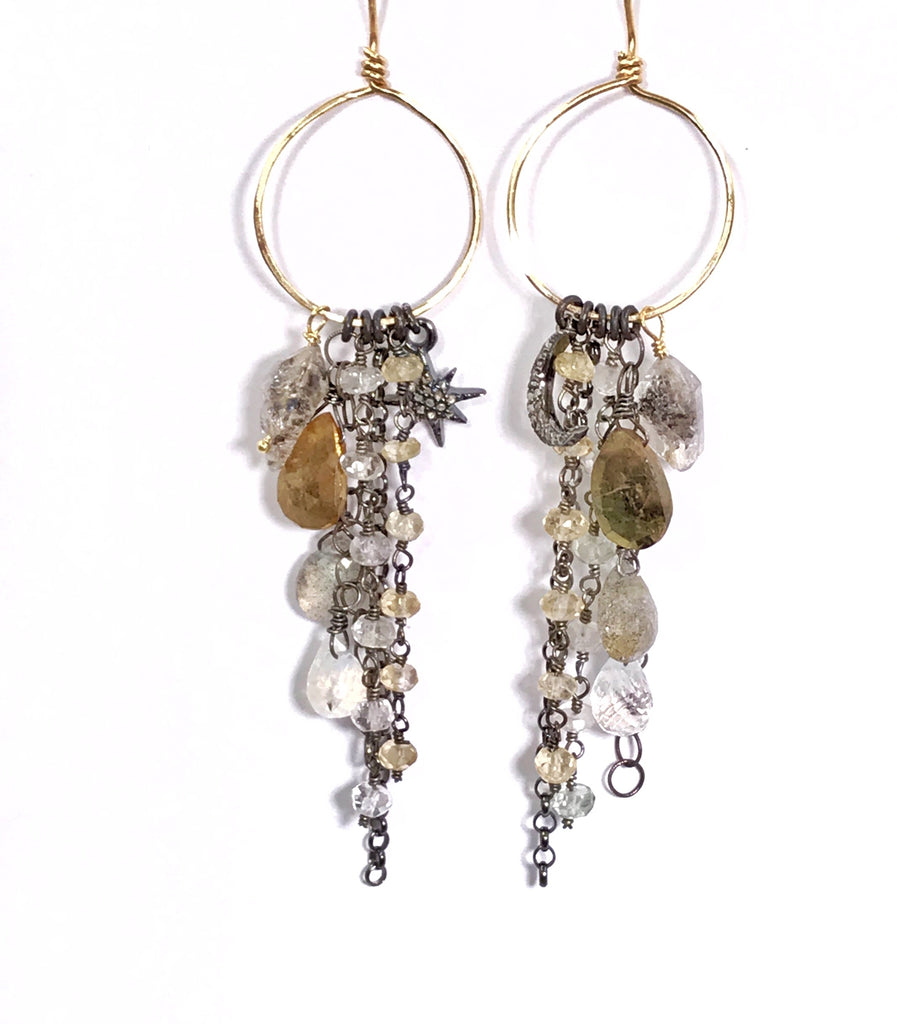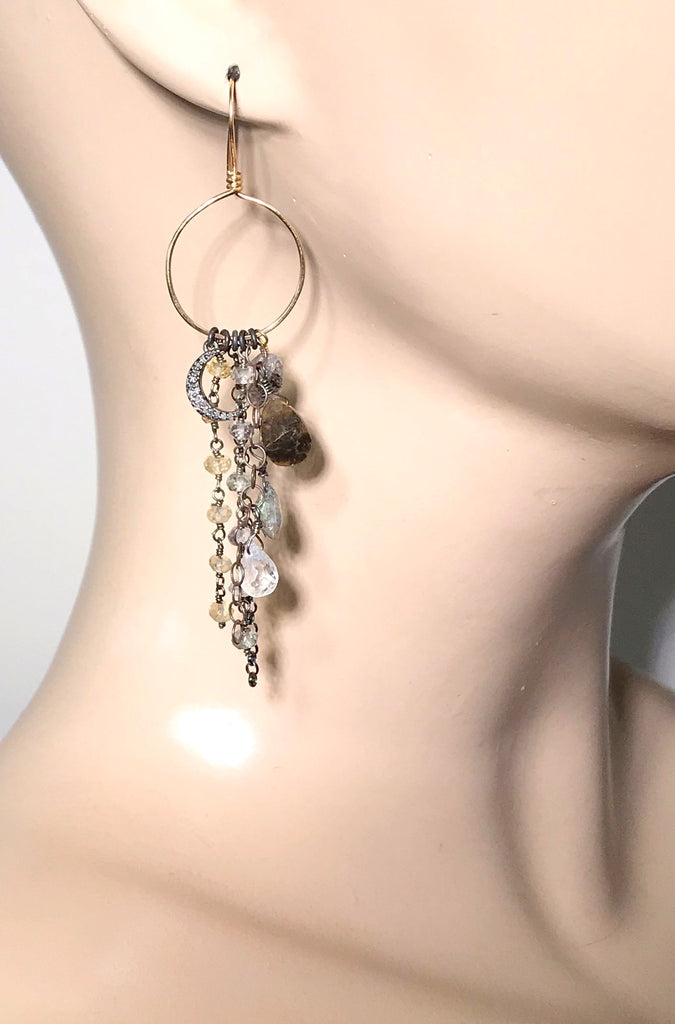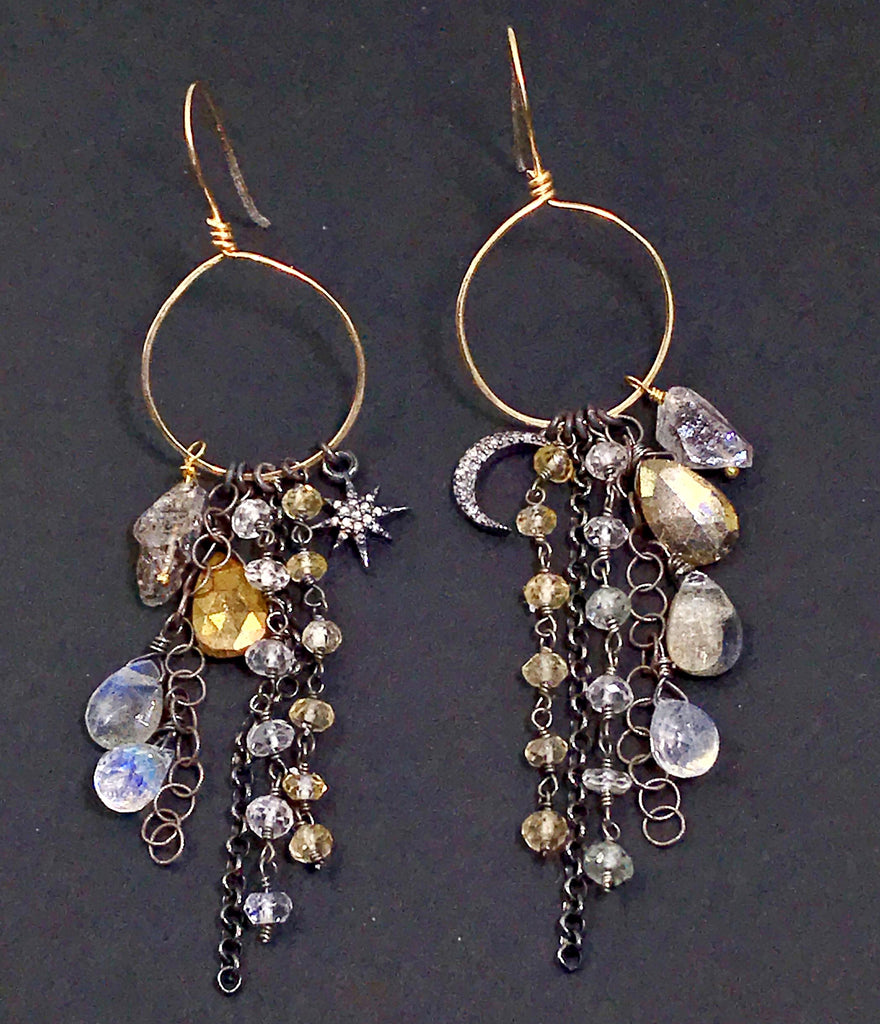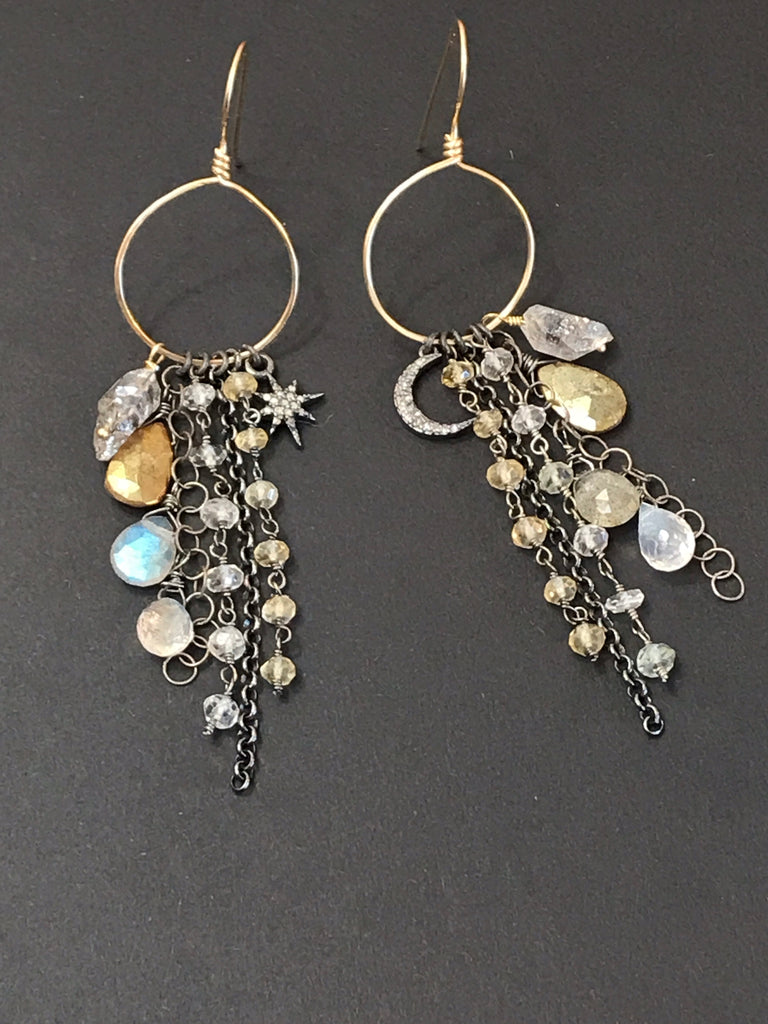 $248.00
$0.00
Diamond Charm Boho Dangle Earrings Mixed Metals Labradorite Moonstone
Charms and Chains and Diamonds!  Star and crescent moon charms, with sparkling pave diamonds, dangle on gold filled hoop earrings with wire wrapped oxidized sterling silver chains of citrine and clear crystal quartz gemstones and dangling labradorite, moonstone and gold mystic labradorite gemstone briolettes for lots of boho style glamour. 
The diamond star is on one of the earrings, while the crescent moon dangles on the other earring.  For more sparkle, Herkimer diamond crystals with carbon matrix, add their intense reflections of light to the earrings as well.  
These flirty boho earrings measure a total length of about 3 inches to lowest gemstone and about 3 1/2 to the end of the longest chain.  Very lightweight and very glamorous.  The gold filled hoops measure 3/4 inches wide.
See the video by clicking on photo 2.