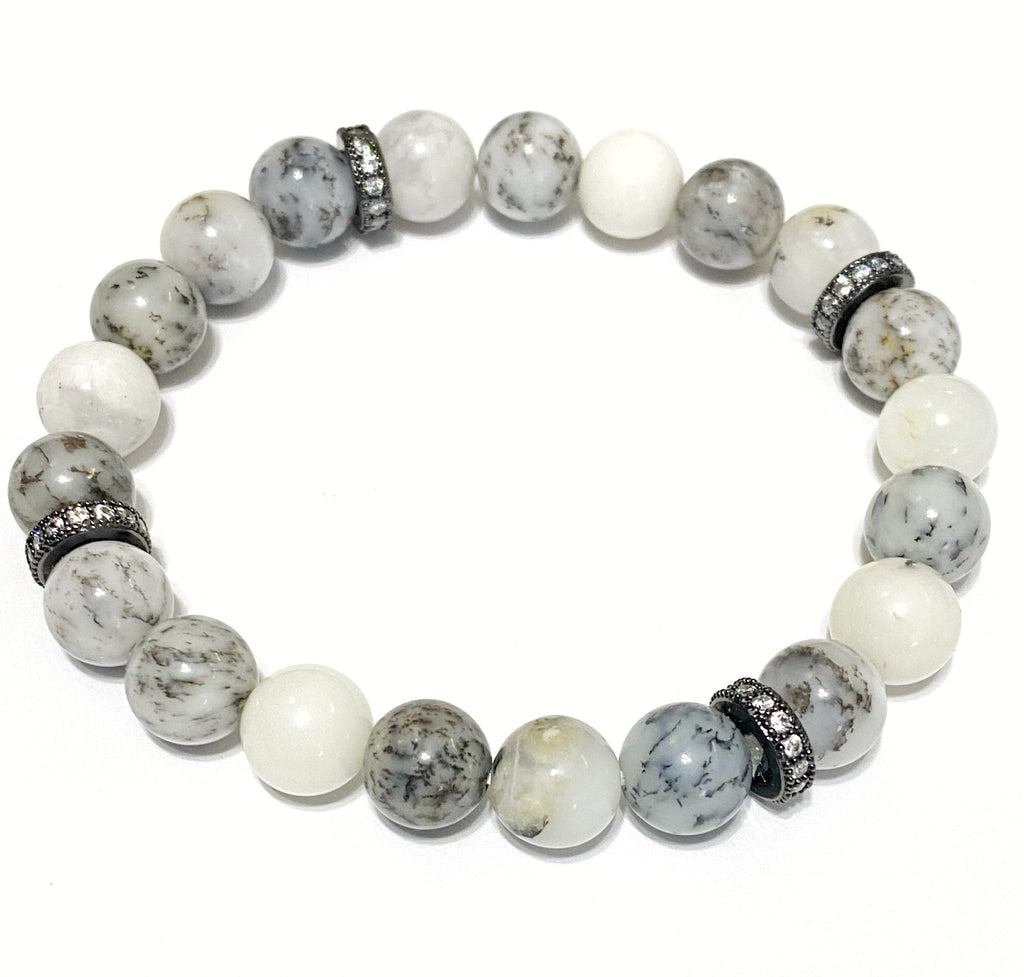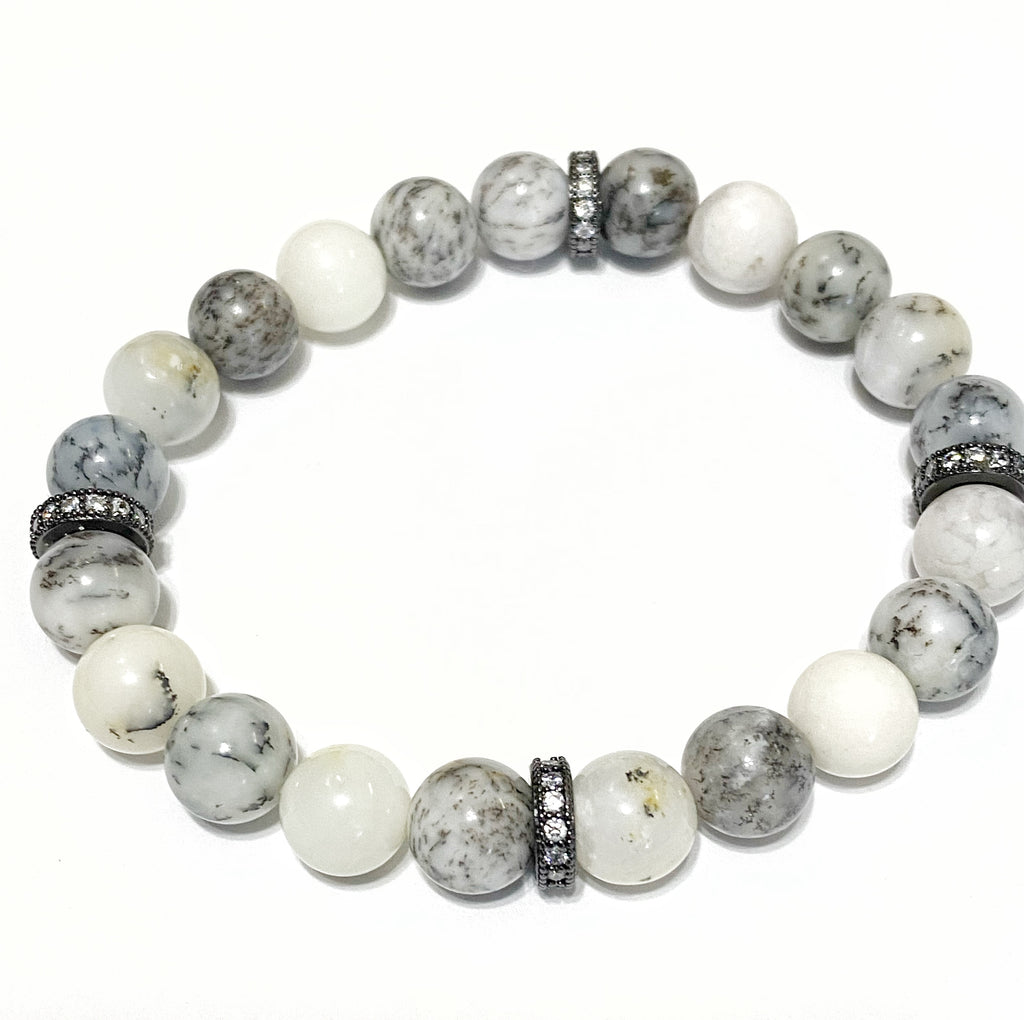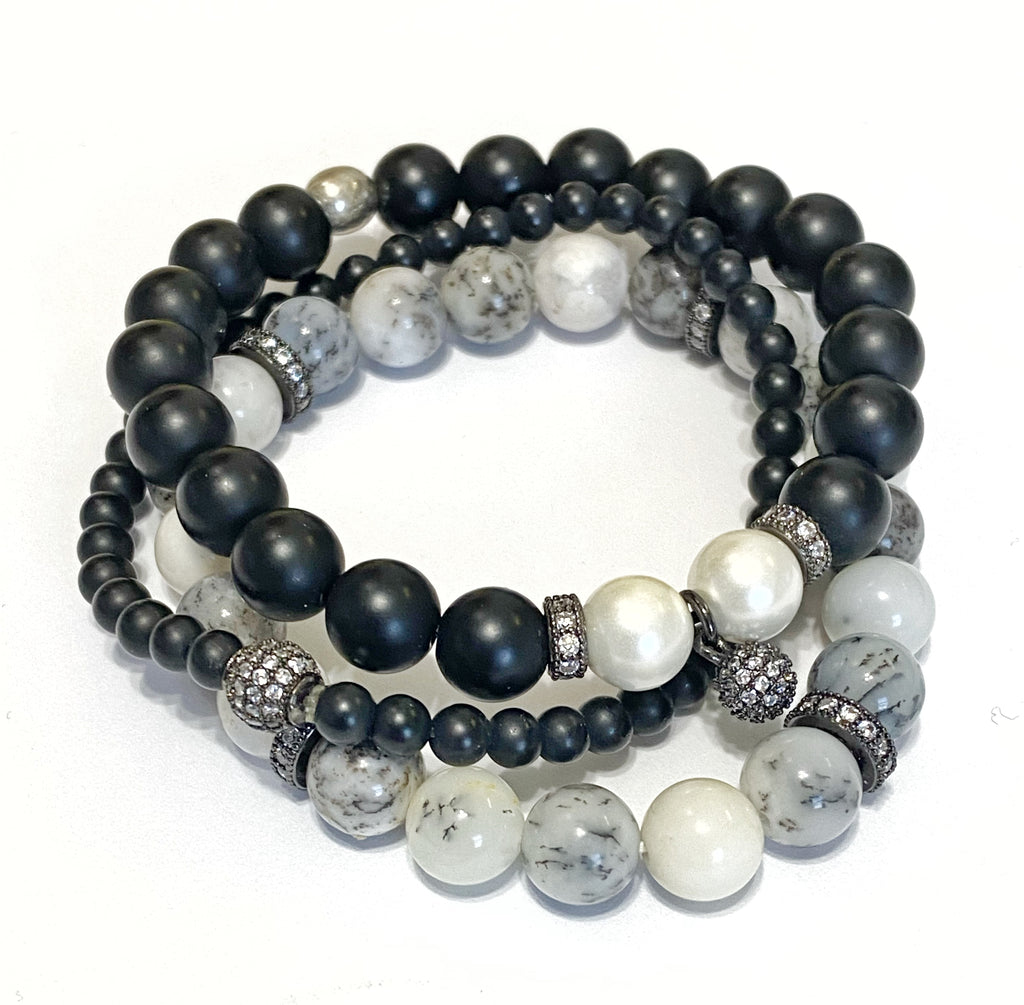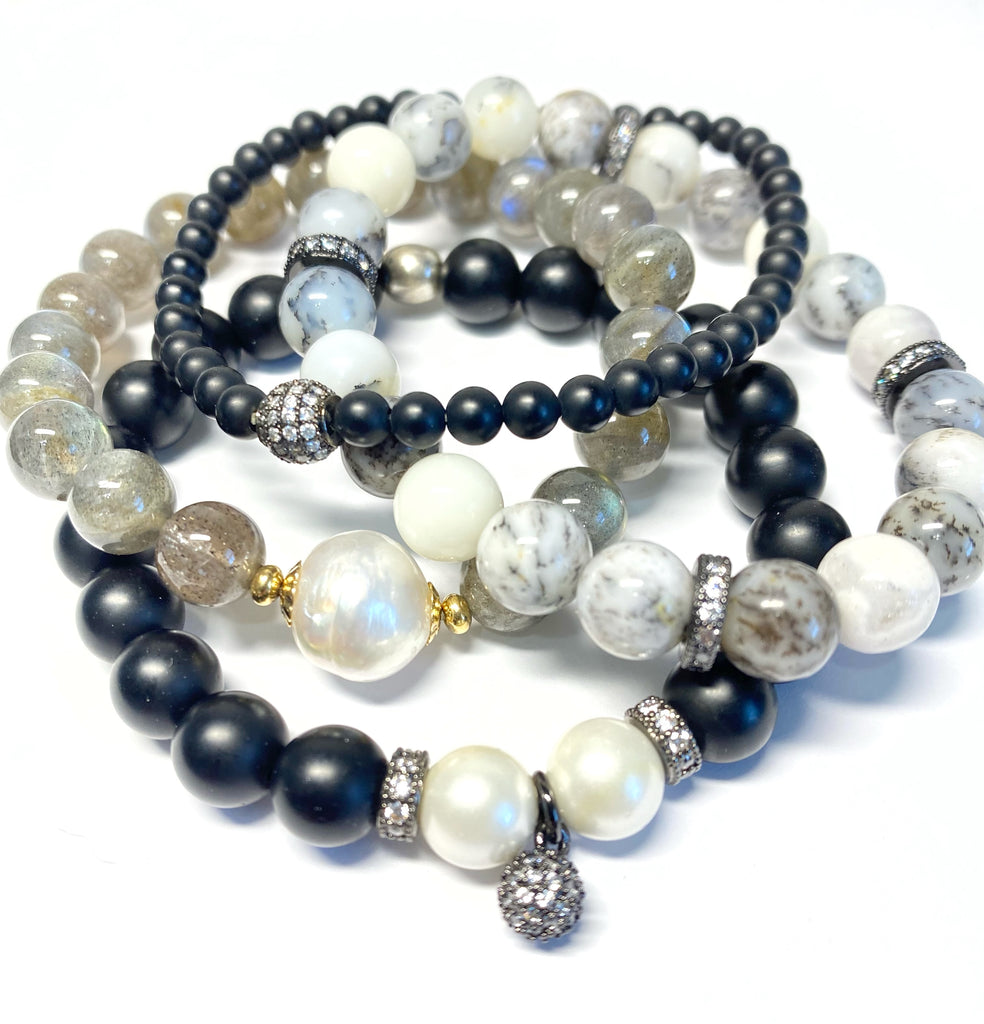 $56.00
$0.00
Black and White Stretch Bracelet, Dendritic Opal
Beautiful black and white dendritic opal round, smooth beads mix with oxidized silver pave crystal rondelle accents to create this stretch stacking bracelet.
The beads are 8 mm in size.
Bracelets are all mounted on professional, top grade stretch cord (doubled), and they are knotted and epoxied for durability.  Knot is hidden in a bead.
You always need to take care when putting them on - ROLL ON, ROLL OFF!
To find your best size, measure your wrist just above the wrist bone and add 3/4 inches to that number to determine your most comfortable size.
If you need help, see the FAQ section and/or send me a CHAT message or email, and I'm happy to assist.
This bracelet easily coordinates with many other bracelets.  In a couple of the images here, I show examples of mixing it with bracelets available here.