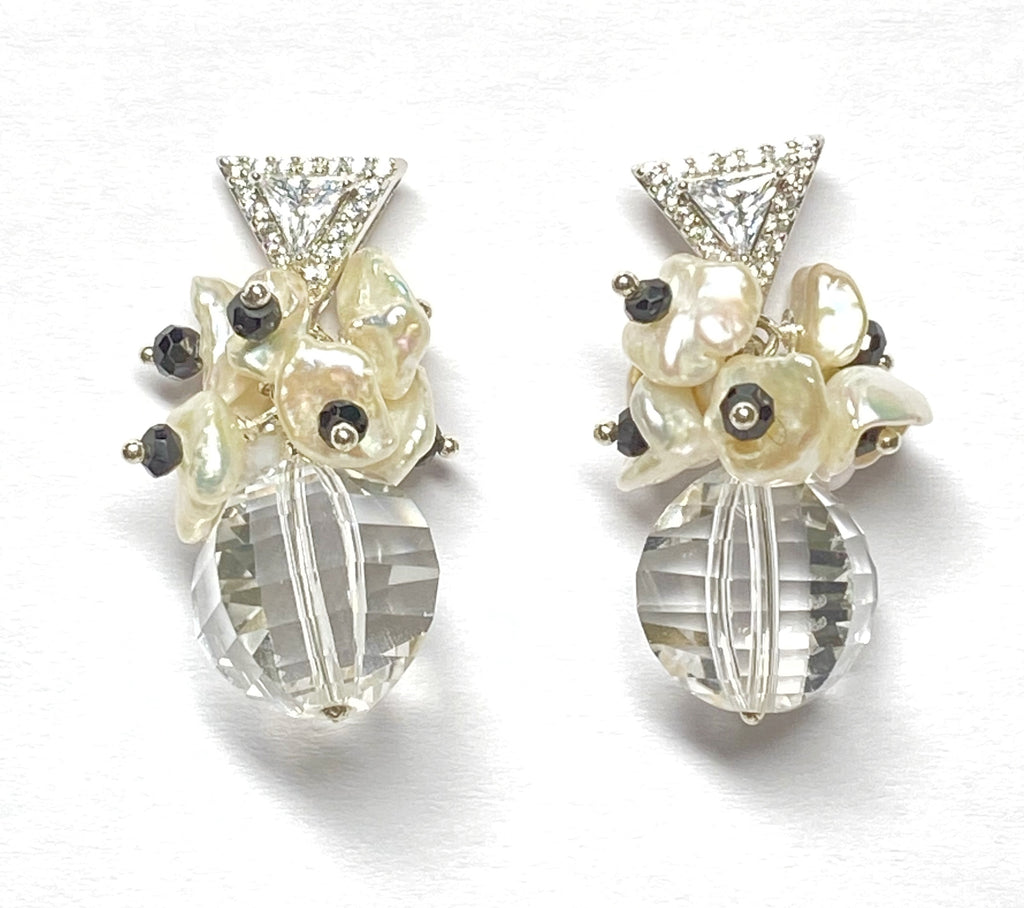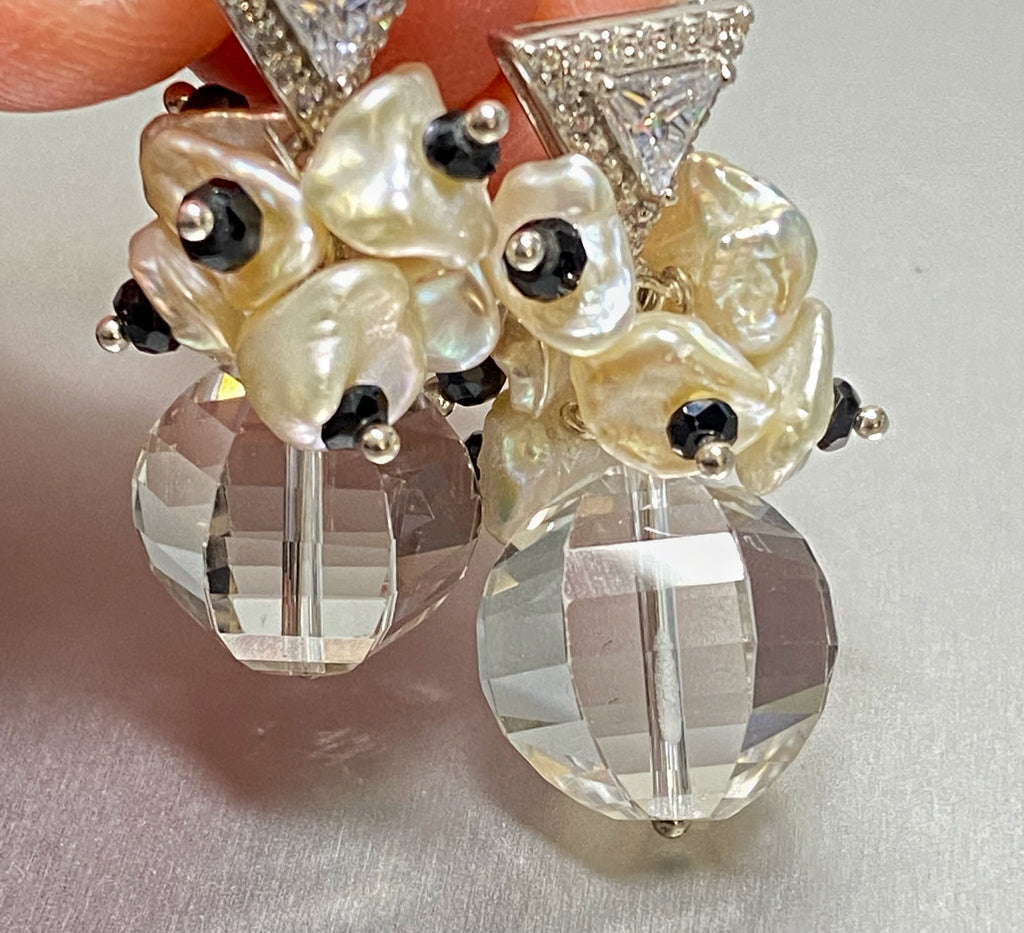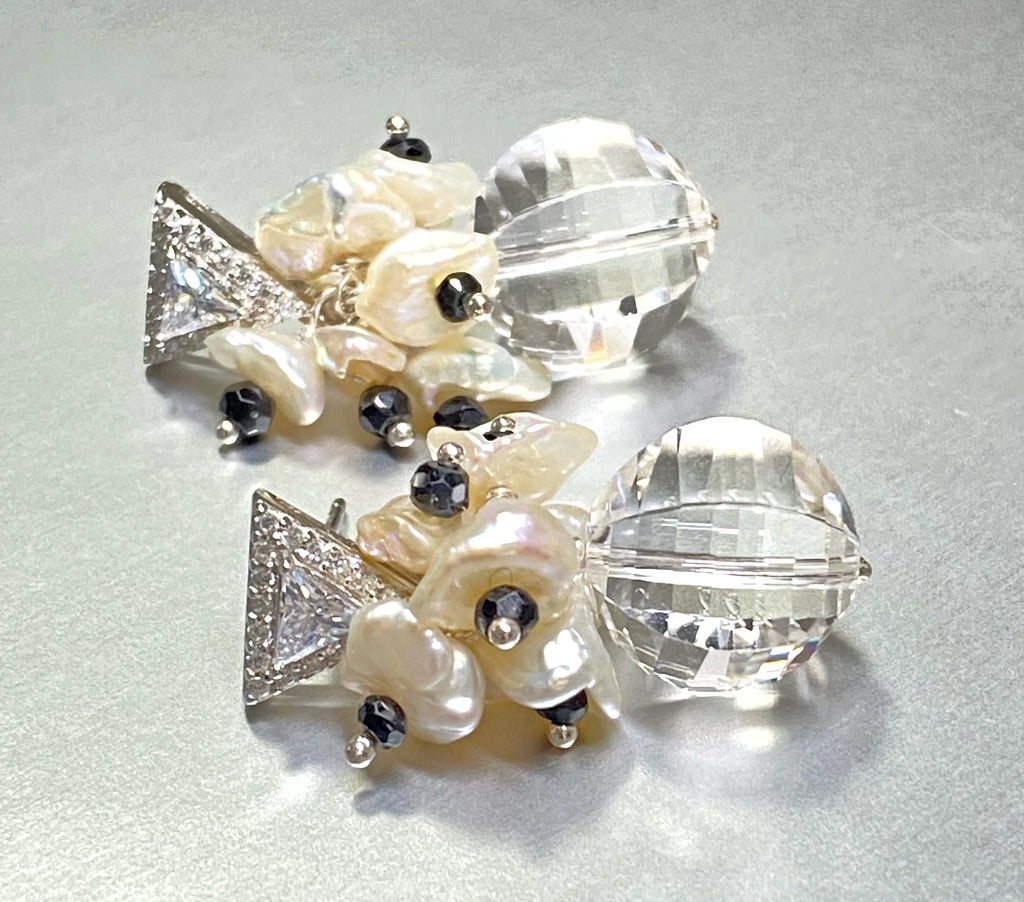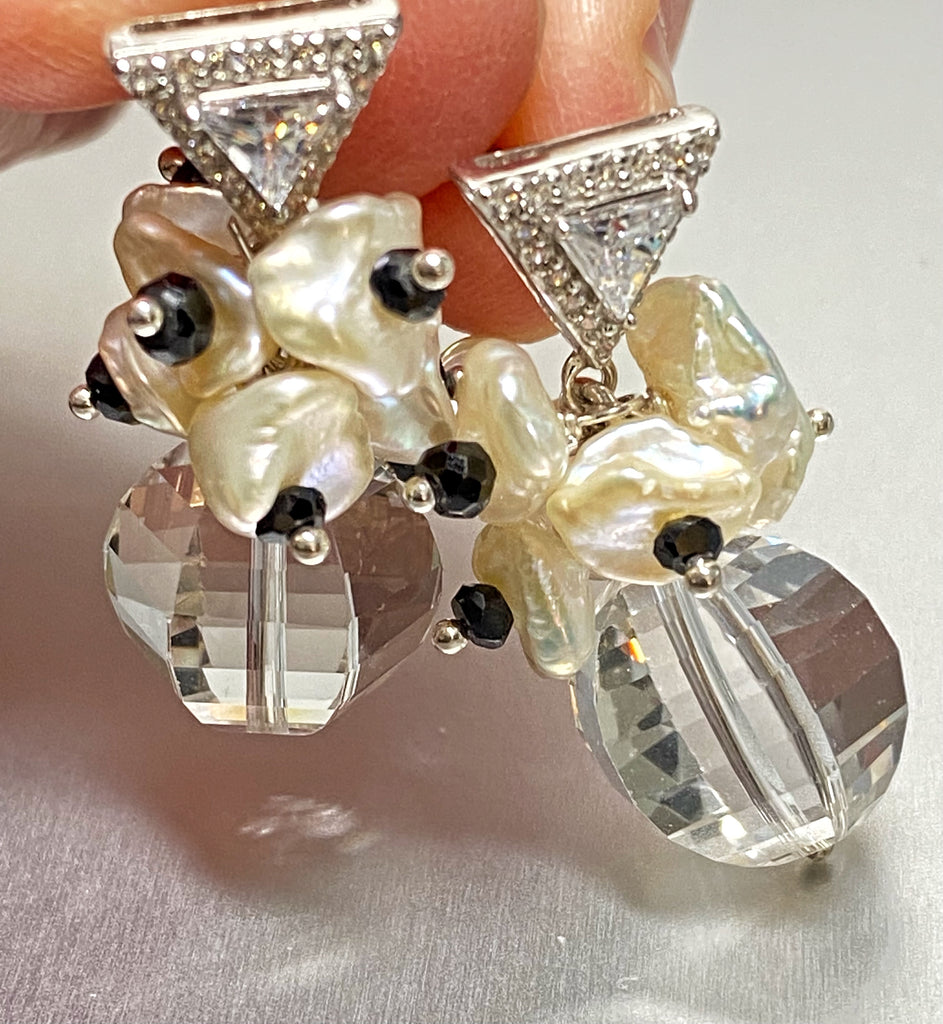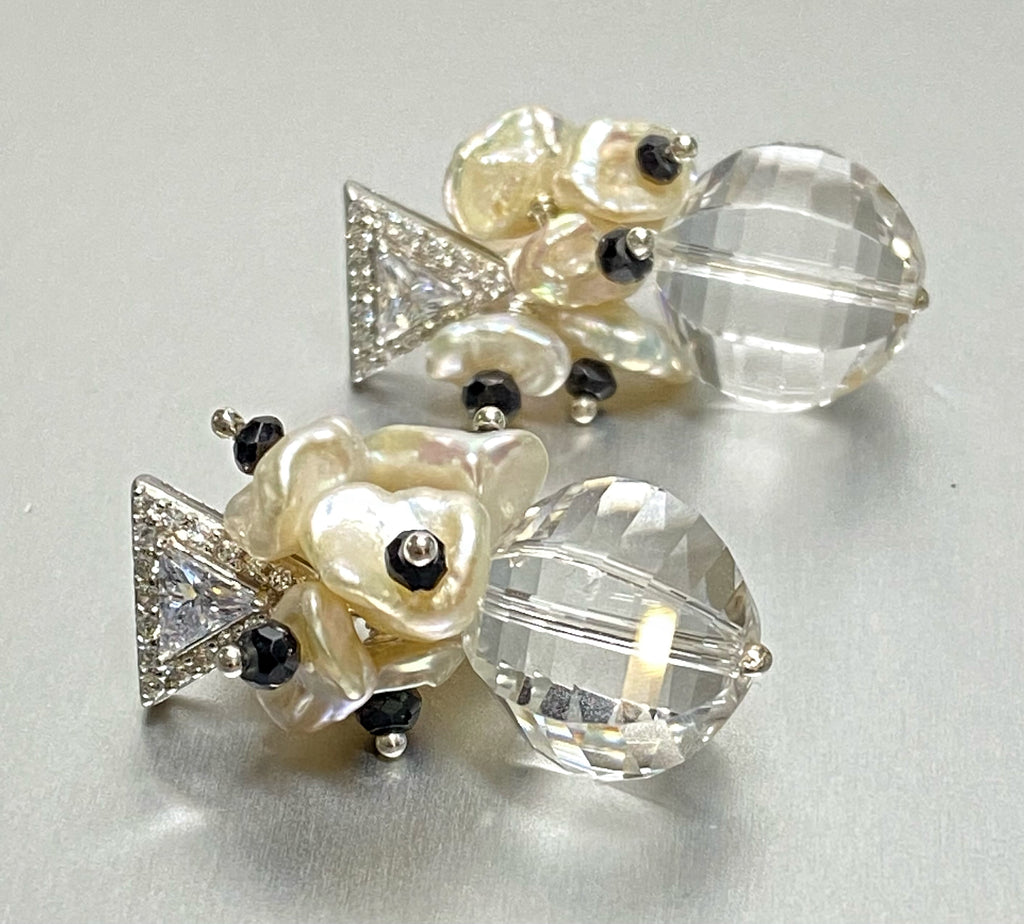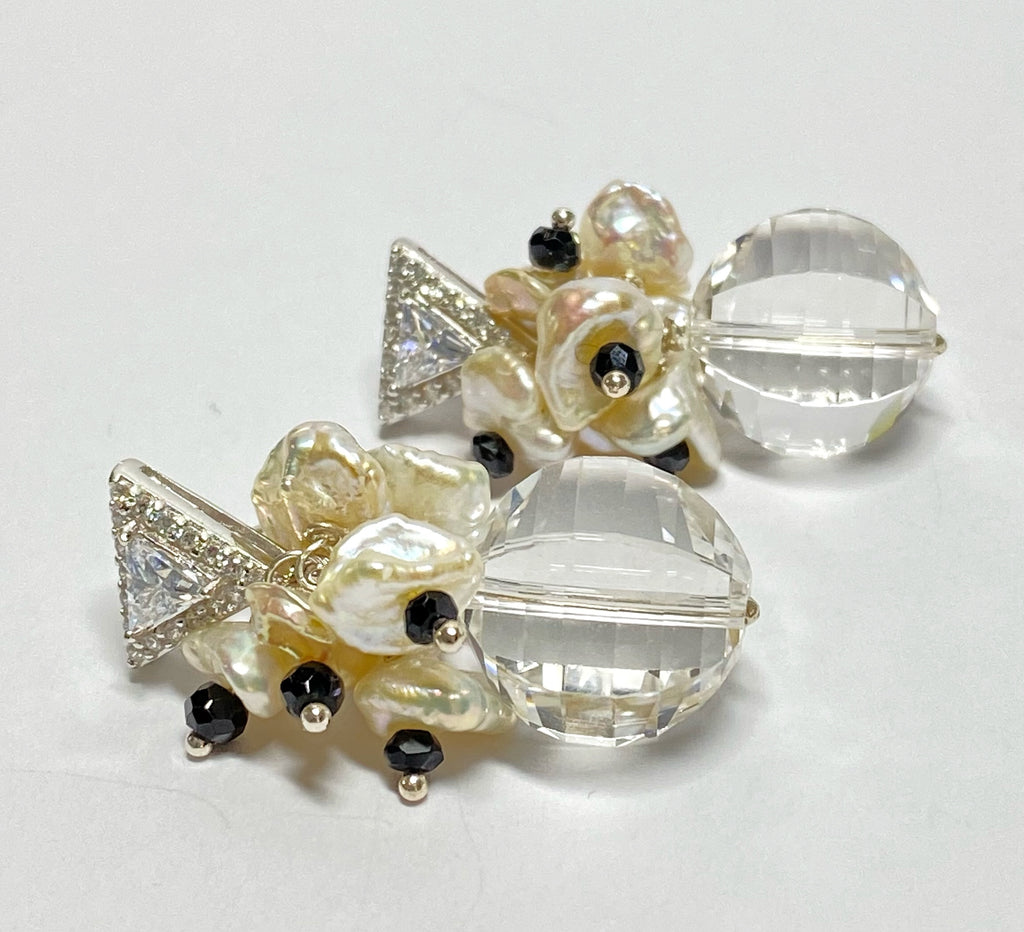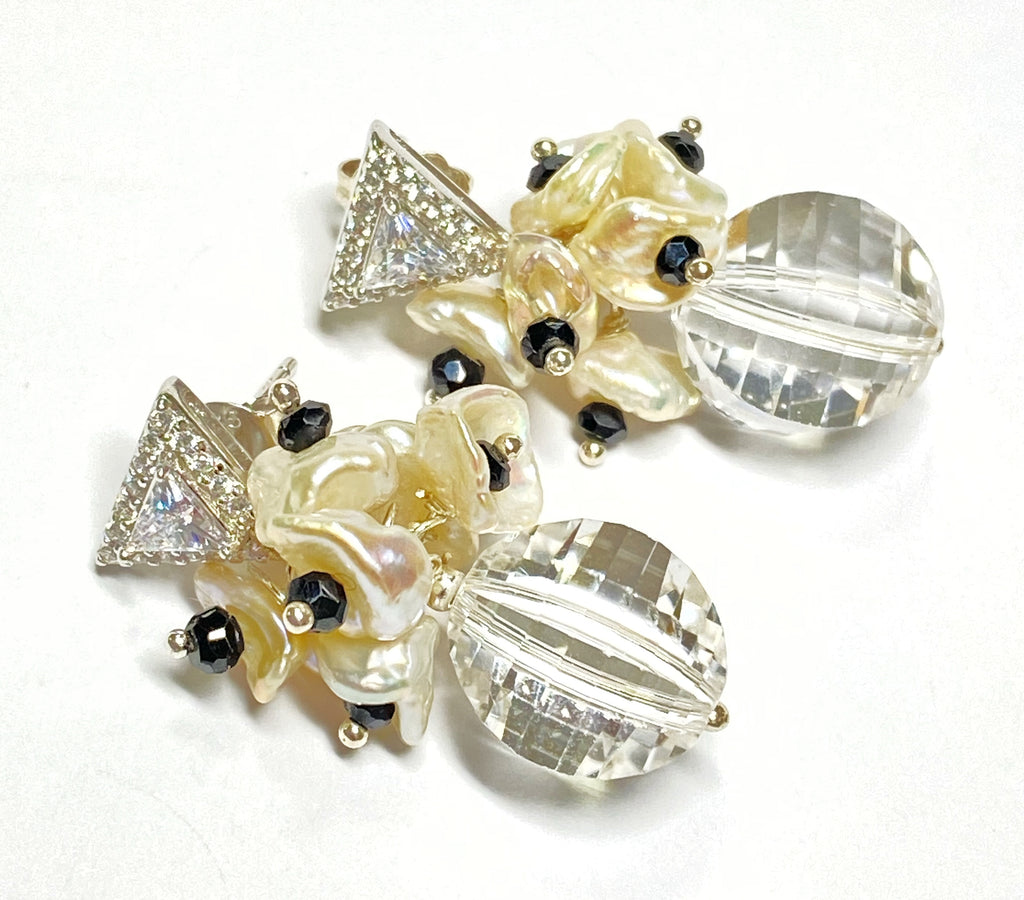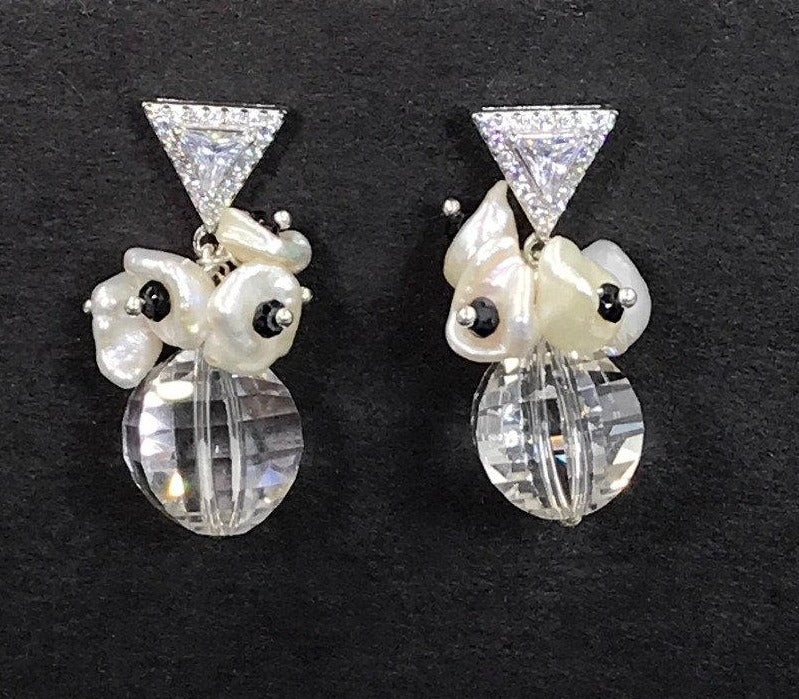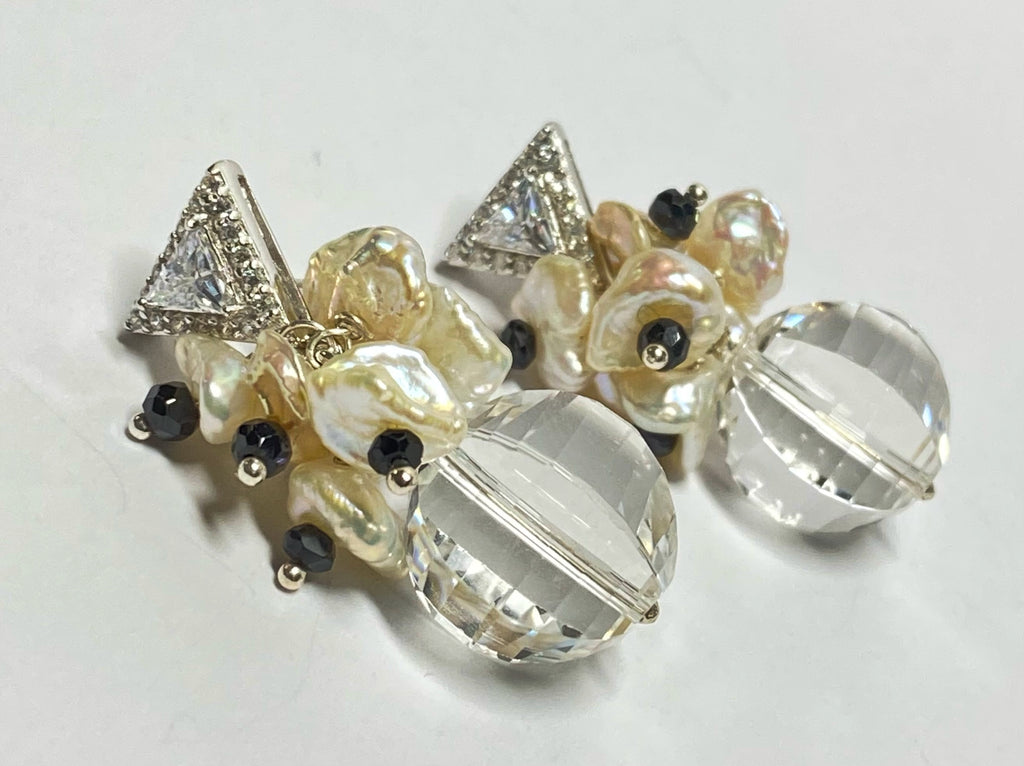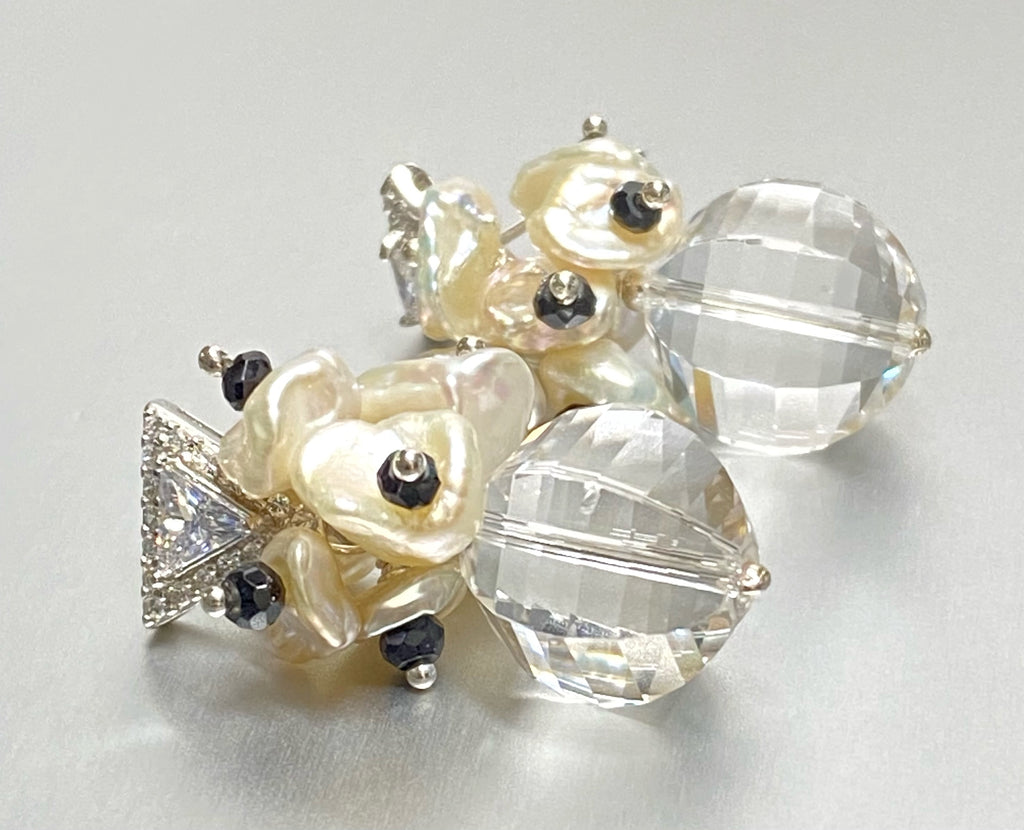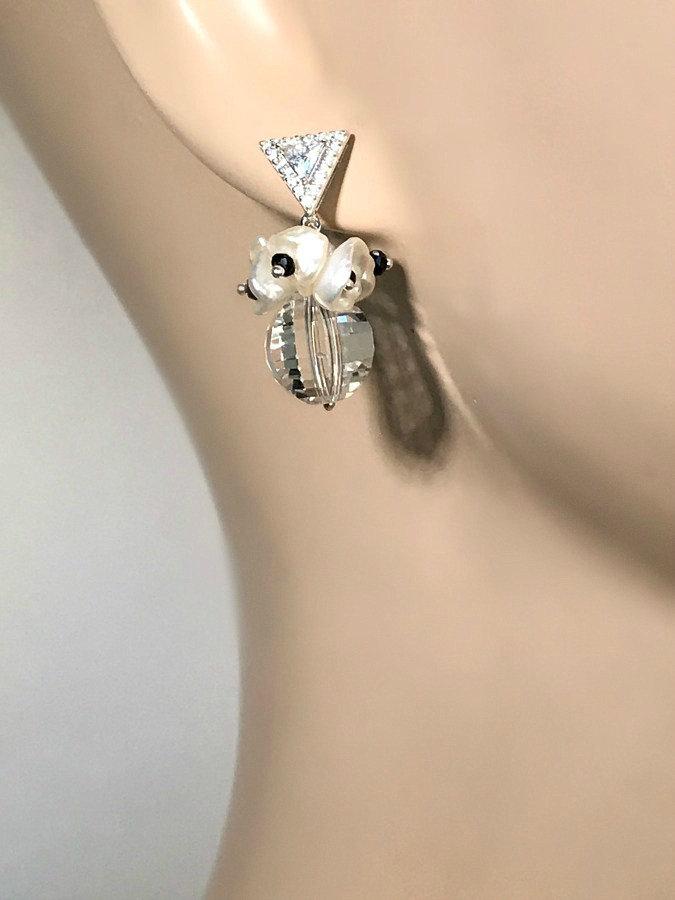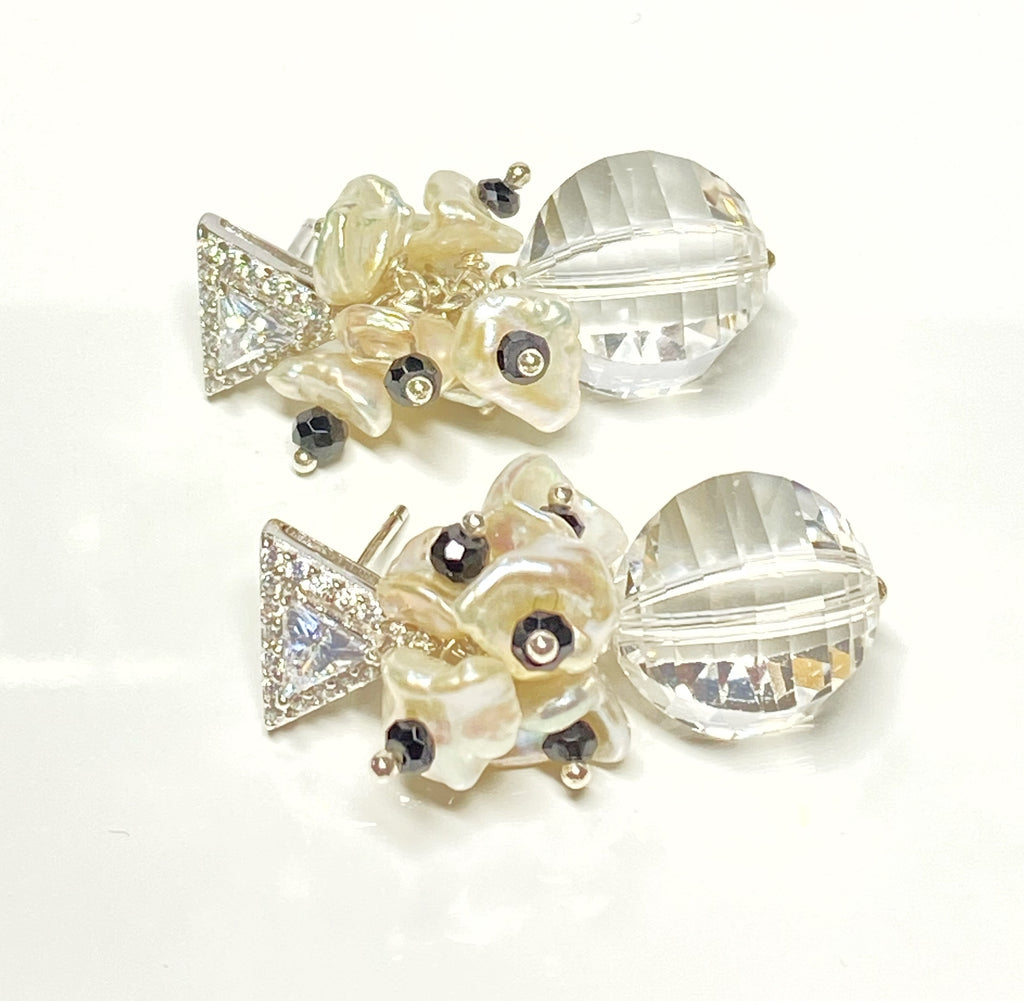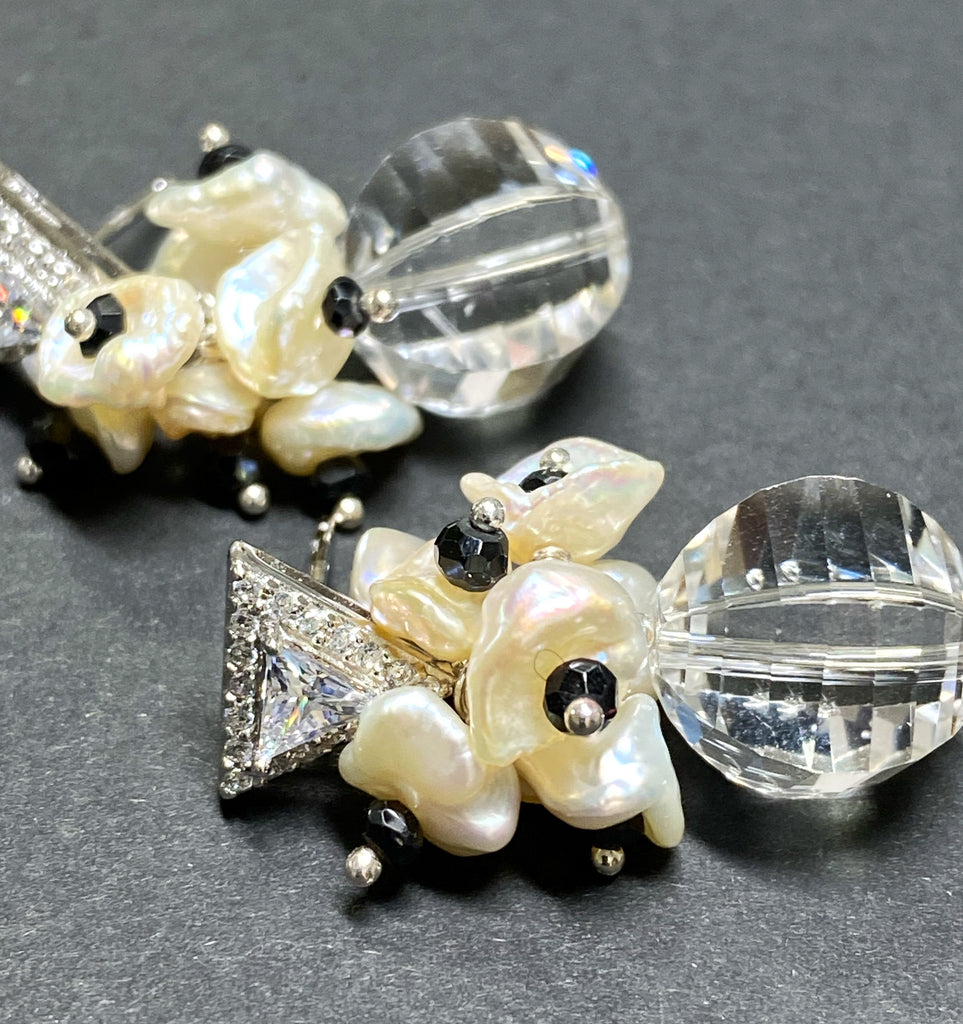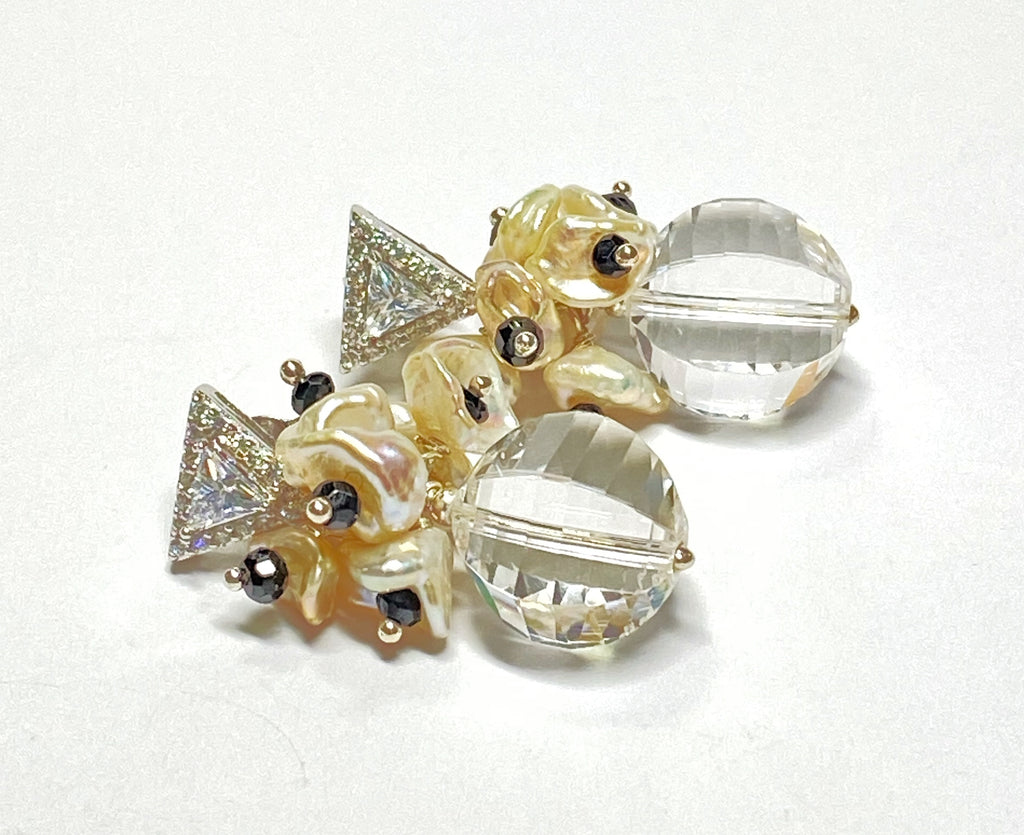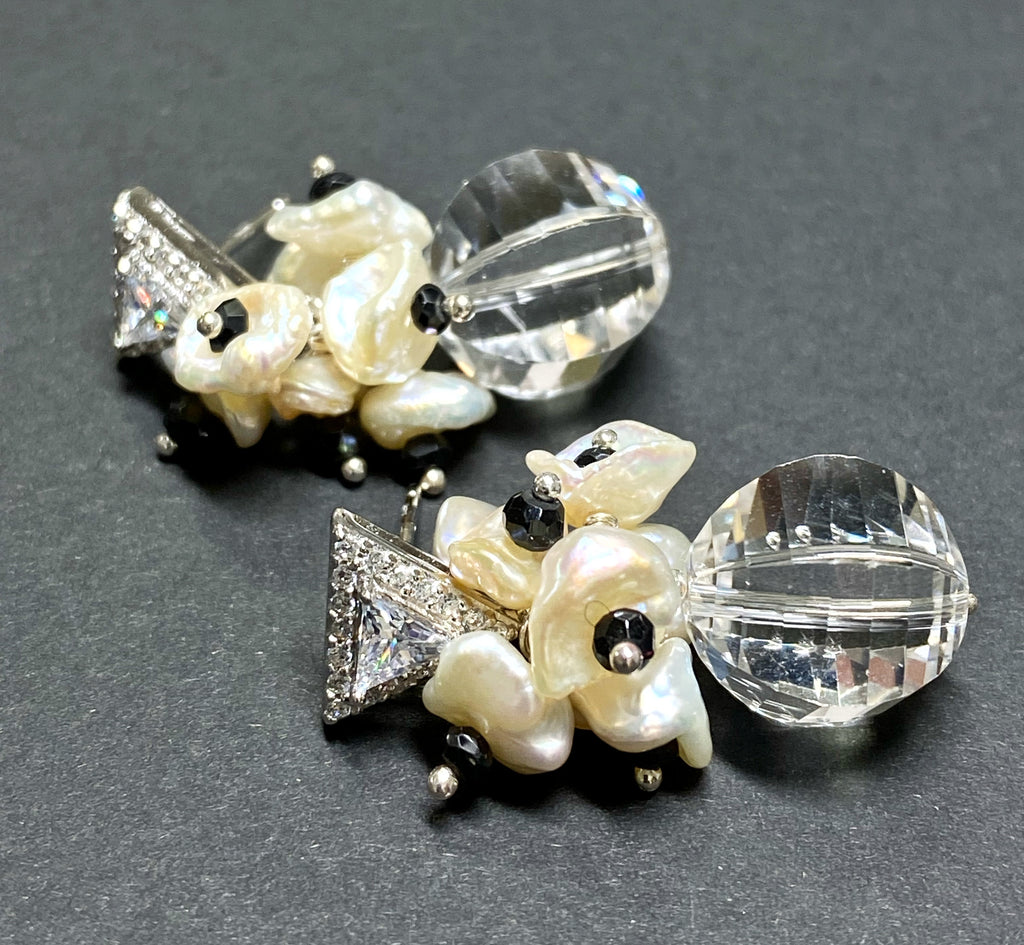 $148.00
$0.00
Crystal Quartz, Black Spinel, Keishi Pearl Cluster Earrings Sterling Silver
Great Mother of the Bride earrings, these super sparkling, 12mm step faceted, balloon shaped, clear crystal quartz gemstones are topped with wire wrapped clusters of brilliantly sparkling black spinel rondelles, mounted on ivory keishi pearls, to create these handmade, special occasion earrings.

The clear crystal quartz balloons, specially faceted for maximum sparkle, are crowned with clusters sparkling black spinel gemstones and pearls, all mounted on fine silver handmade ball headpins.
The whole effect is luxurious and ethereal. If you are wearing black these add lots of light, reflection and lightness with the accents of black.
The keishi pearls have an iridescent nacre.
Total length of earrings, including crystal encrusted sterling silver post earrings, is 1 inch.