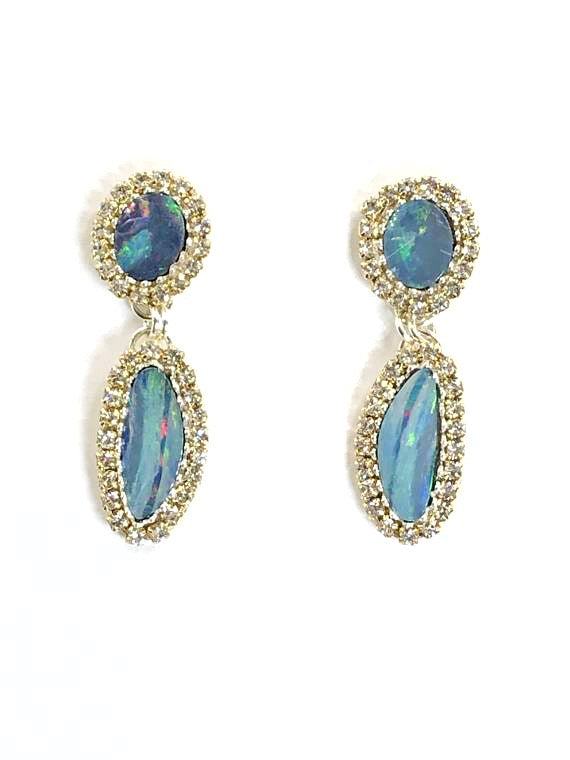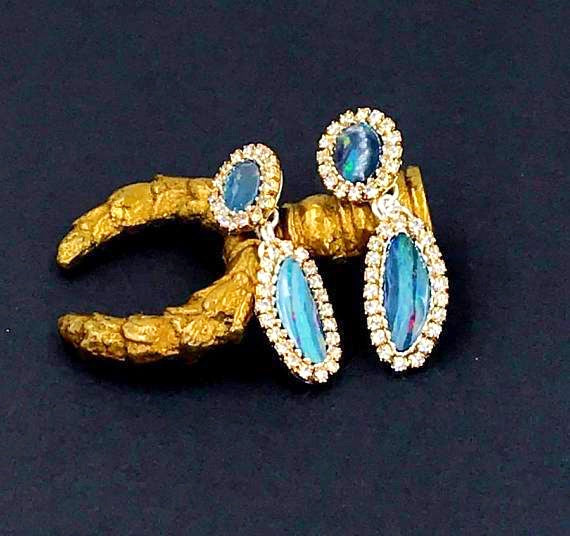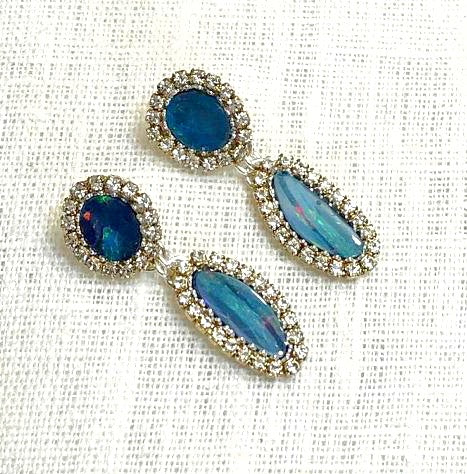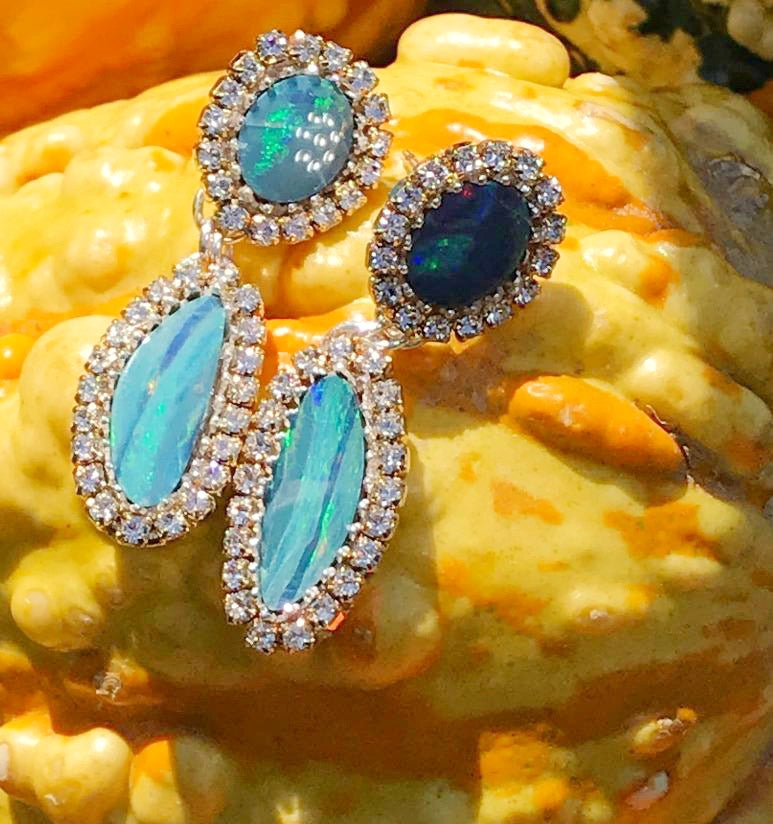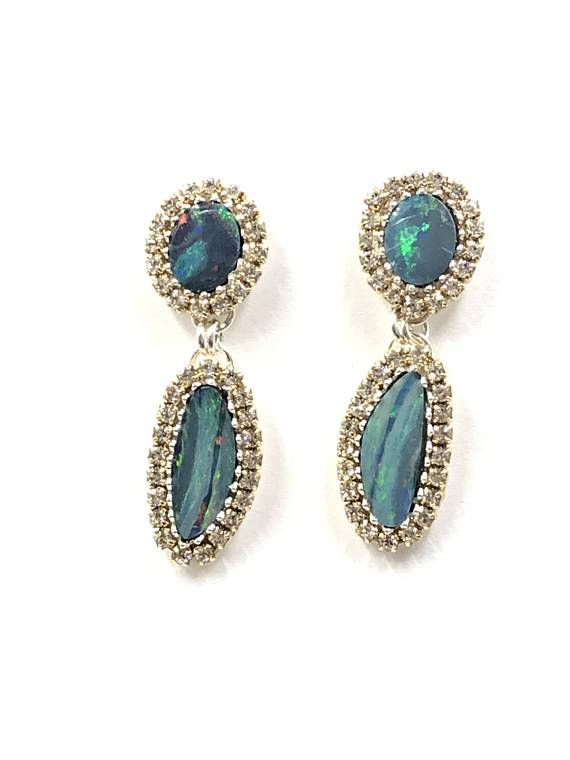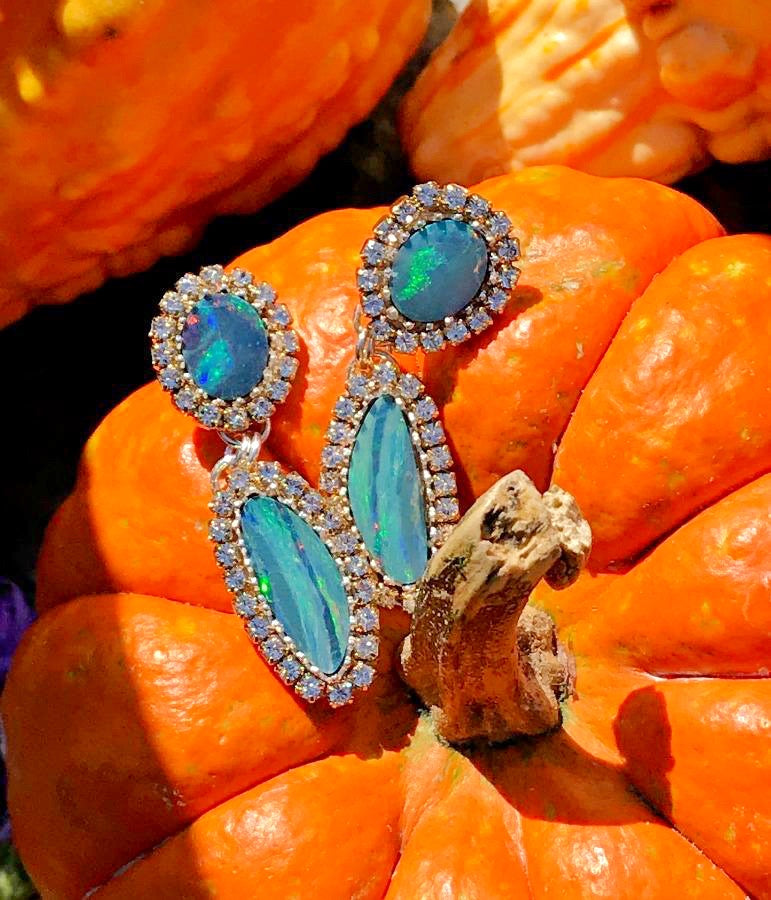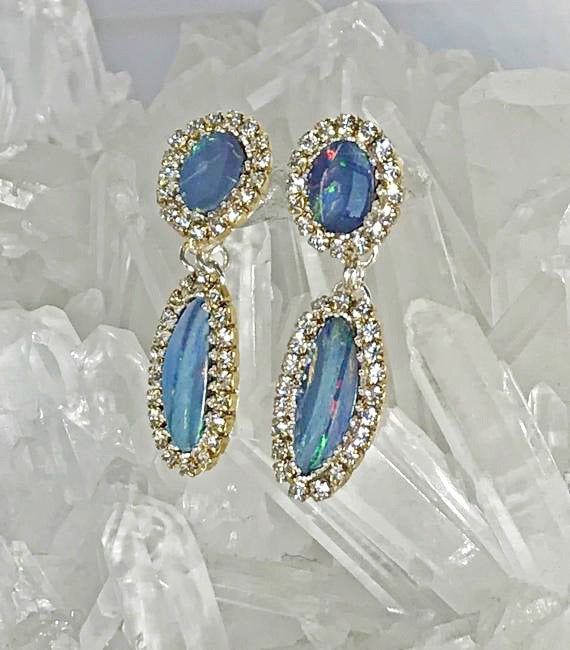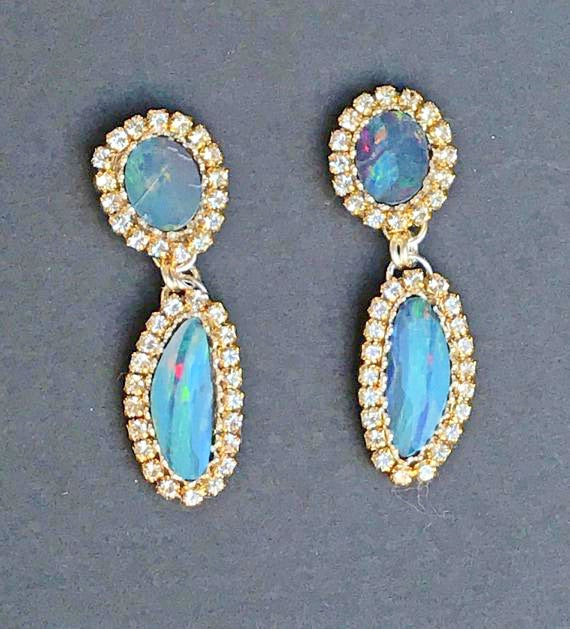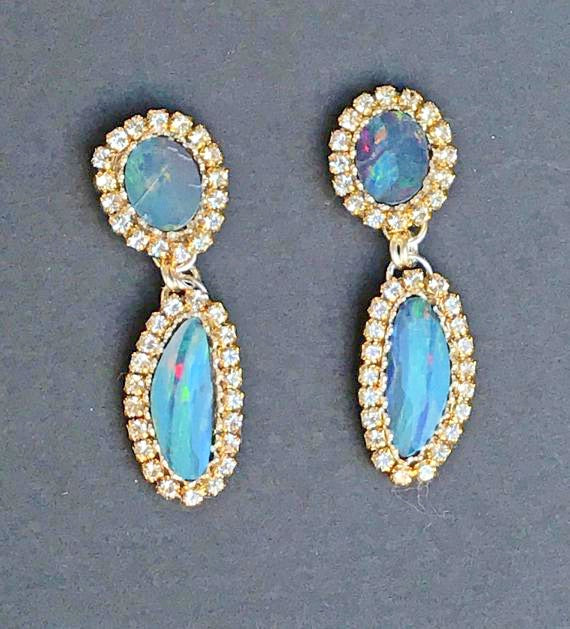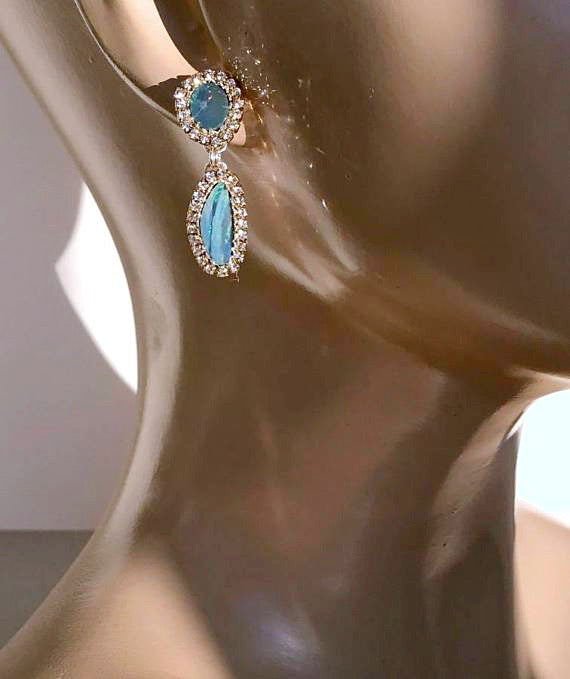 $695.00
$0.00
Lightning Ridge Opal Double Dangle Earrings
Black Opal Earrings, Australian Black Opal, Double Dangle Post Earrings, Opal Earrings Swarovski Diamond Pave Look Gold
Natural Australian Black Opal doublets are mounted in handmade bezels of fine and sterling silver to double dangle from my post stud earrings. 
The stunning opals are not lab created or dyed or enhanced. They have amazing, fiery red, green, and blue flashes, and this pair is particularly filled with the green and red flashes. They show their flashes of fiery colors in various lighting settings. I have tried to show them in different lights, but their fire and sparkle is more dazzling in person.
The opals are mounted with 20 gauge sterling ear wire posts to smoothly glide into the ear lobe. The posts measure 1/2 inches long. Large, sterling silver butterfly ear nuts discs are included to hold the earrings firmly and comfortably and flatly to the ear lobe.
Swarovski crystals encircle the opals, in a tiny size, to sparkle more brilliantly than diamonds of their size. They are in gold metal settings and are authentic Swarovski Elements crystals and settings.
The flashing colors are bright and come even more alive in the sunlight.
Total length of the earrings is 1 1/4 inches from post to bottom of the lower opals. They are completely lightweight too.
Please read my policies before purchasing.
Thank you for visiting Doolittle Jewelry.
~~~~~~~~~~~~~~~~~~~~~~~~~~~~~~~~~~~~~~~~~~~~~~~~~~~~~~~~~~~~
Earrings will arrive in a gift box with ribbon with zip-lock bags for anti tarnish safekeeping.
~~~~~~~~~~~~~~~~~~~~~~~~~~~~~~~~~~~~~~~~~~~~~~~~~~~~~~~~~~~