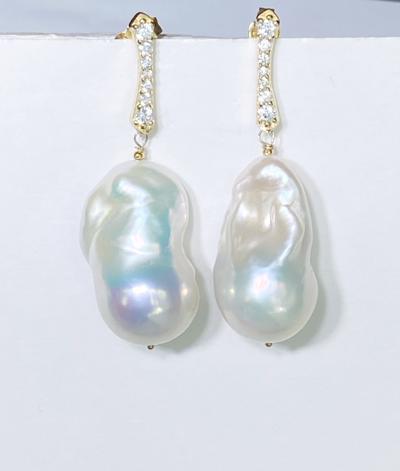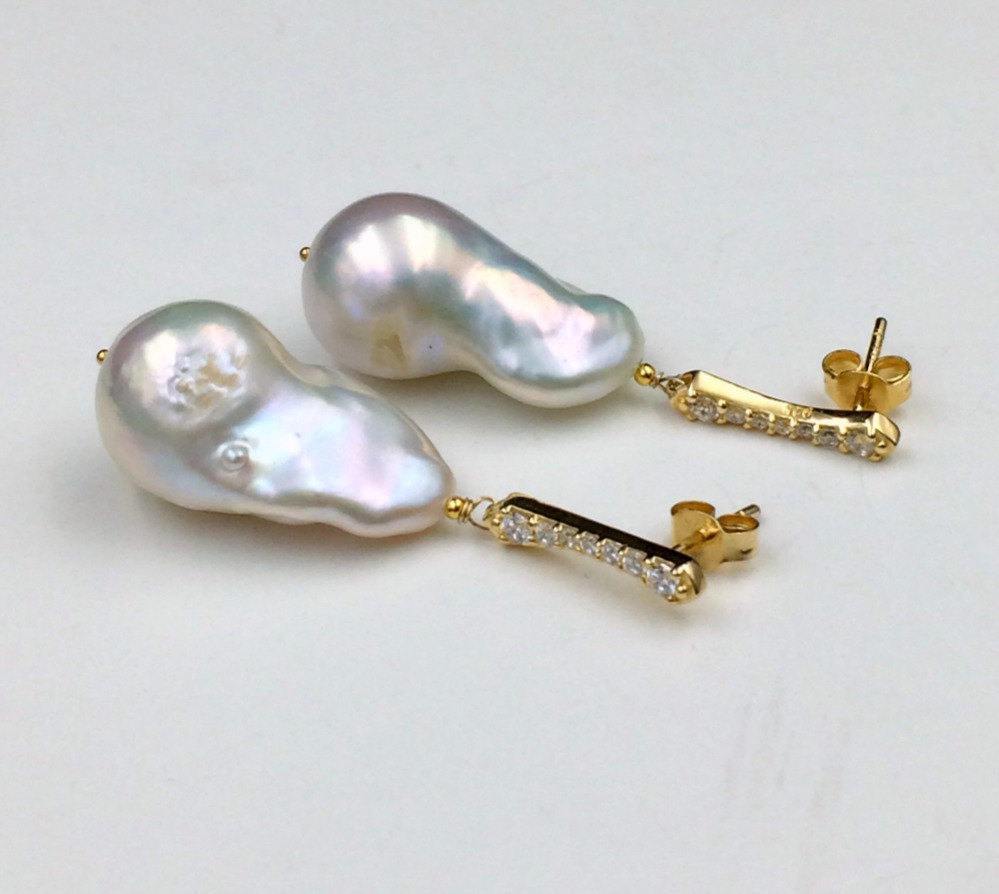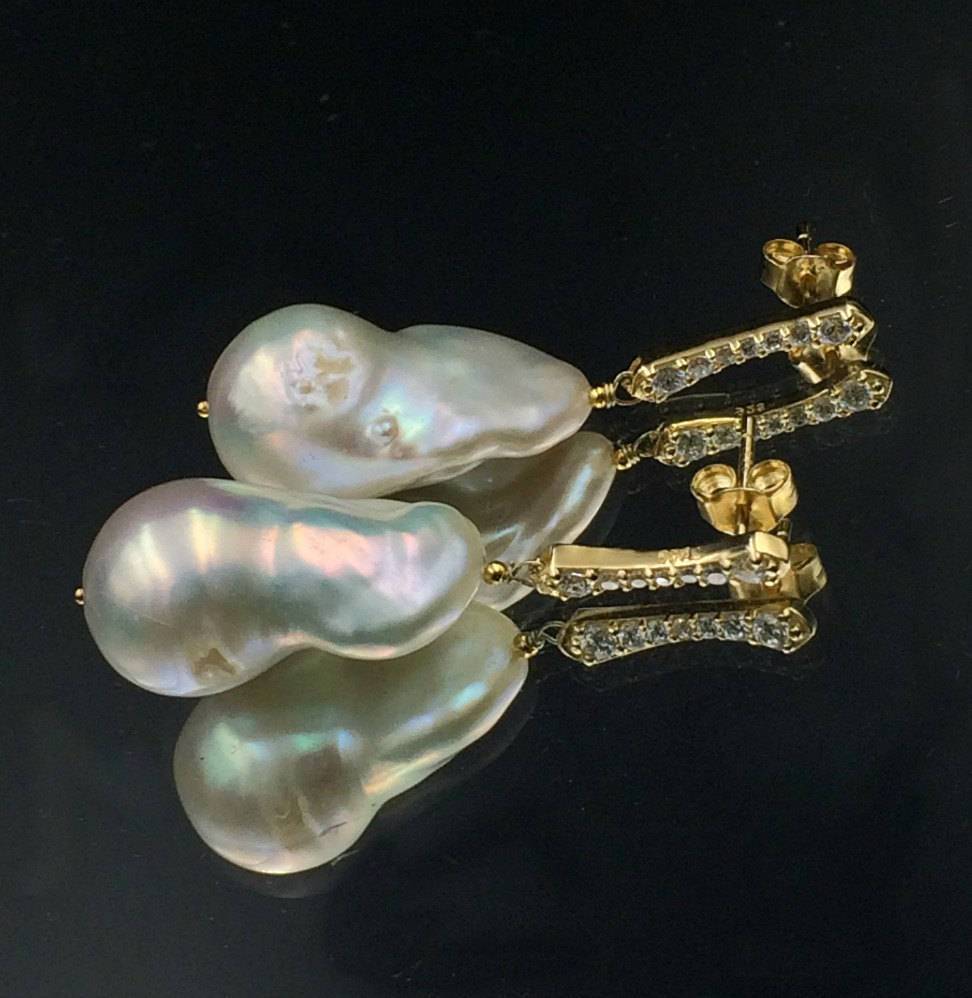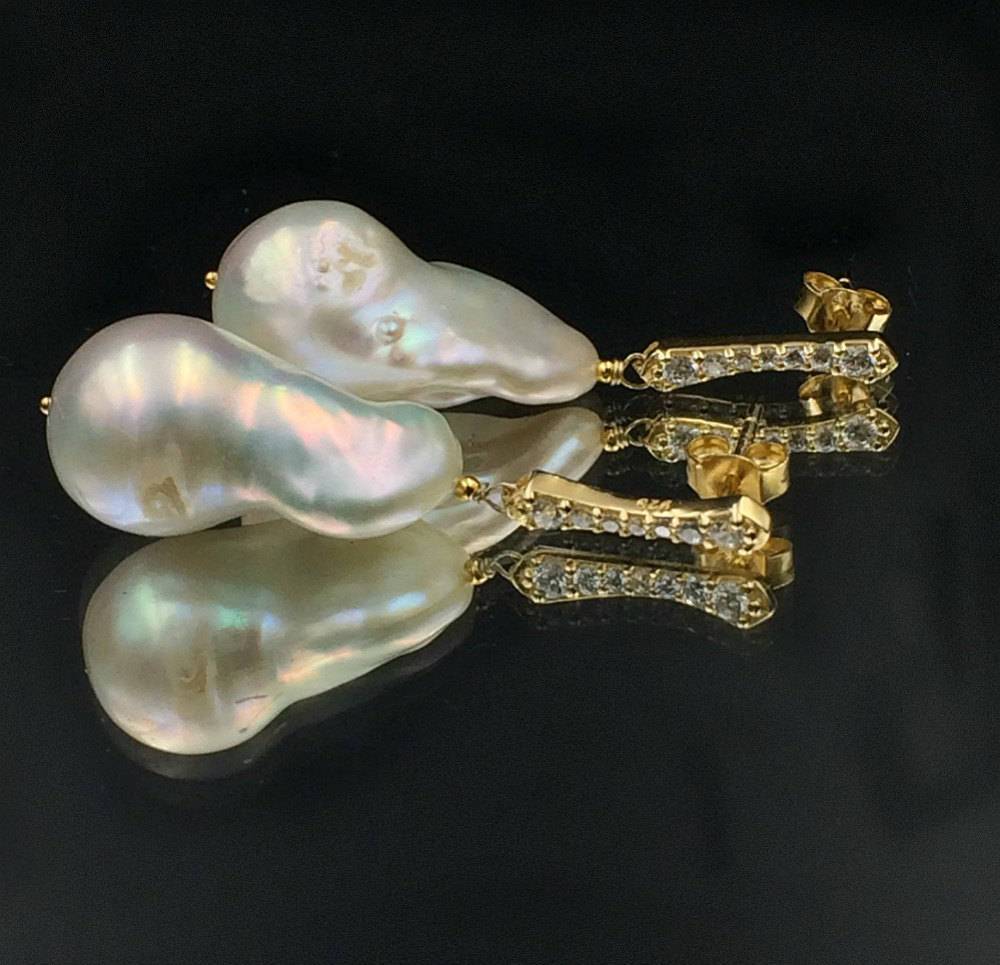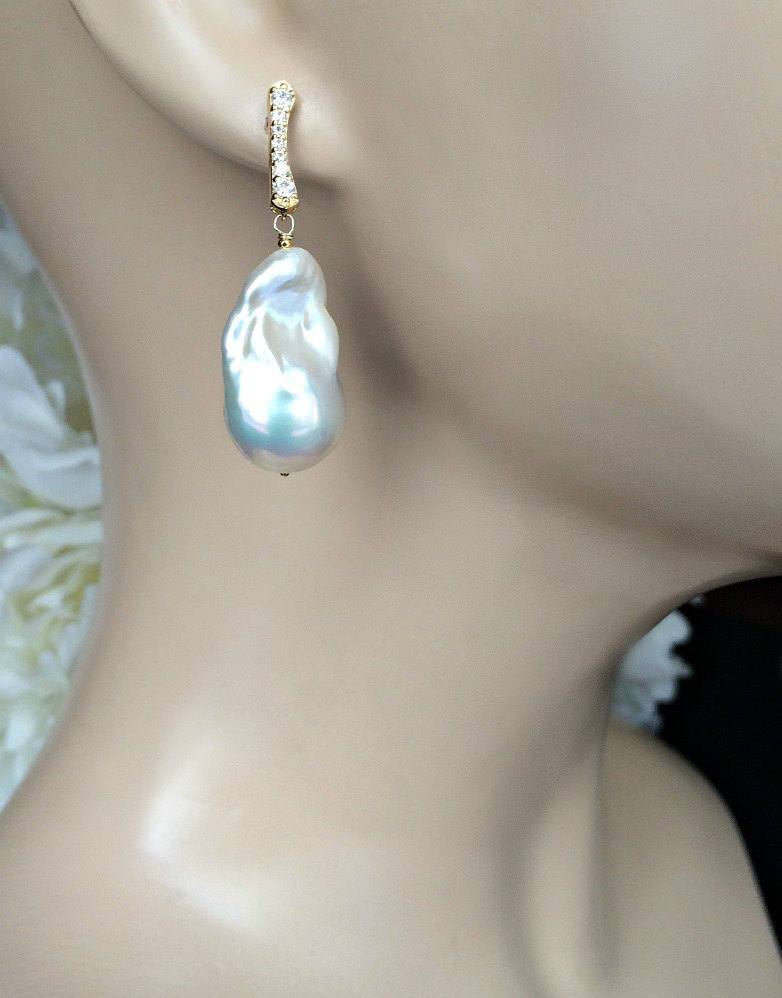 $255.00
$0.00
Baroque Pearl and Ivory Pearl Dangle Earrings
Beautiful, exceptional quality, ivory white nucleated baroque pearls, with a thick extraordinary lustrous nacre, are mounted to dangle from fancy cz encrusted post ear wires in gold vermeil over sterling.

It's all about the luster.
These are top quality nucleated baroque pearls that look as though they were dipped in thick, shimmery, liquid sugar.
Total length of earrings is 1 1/2 inches. Pearls are 25mm long x 14mm wide.