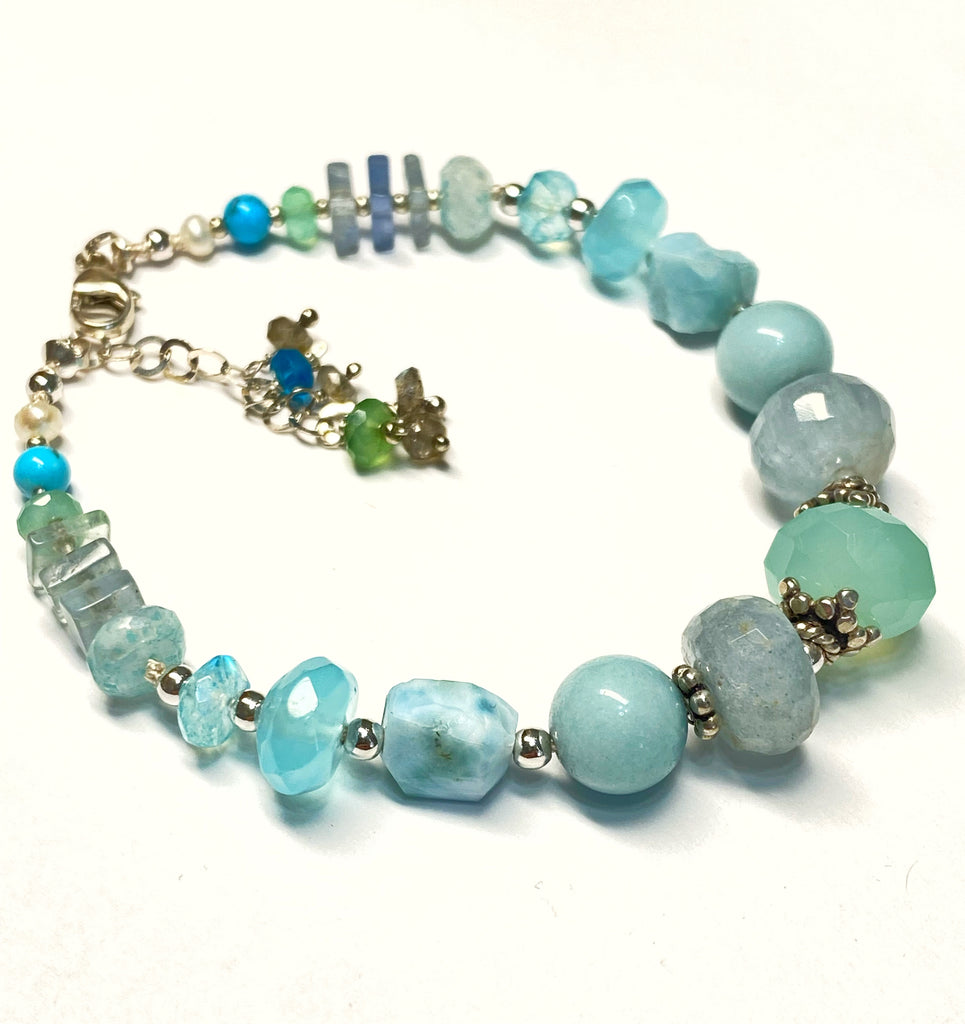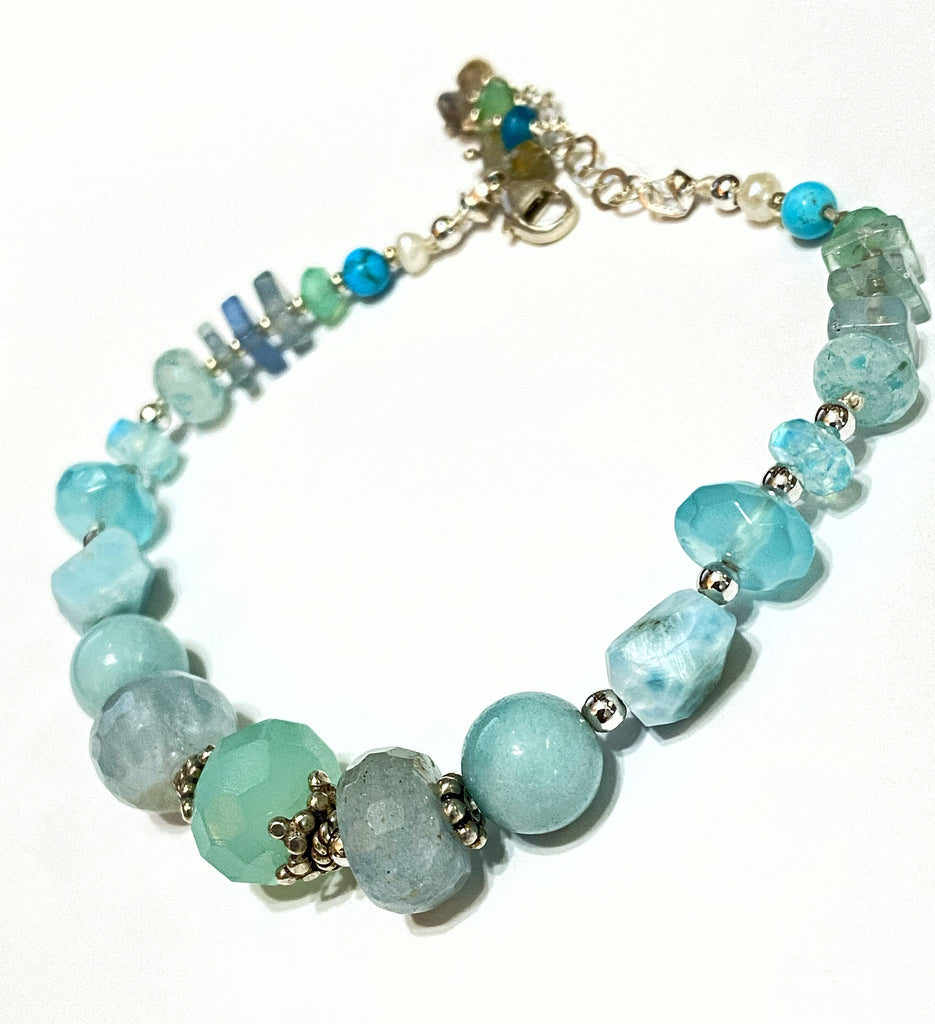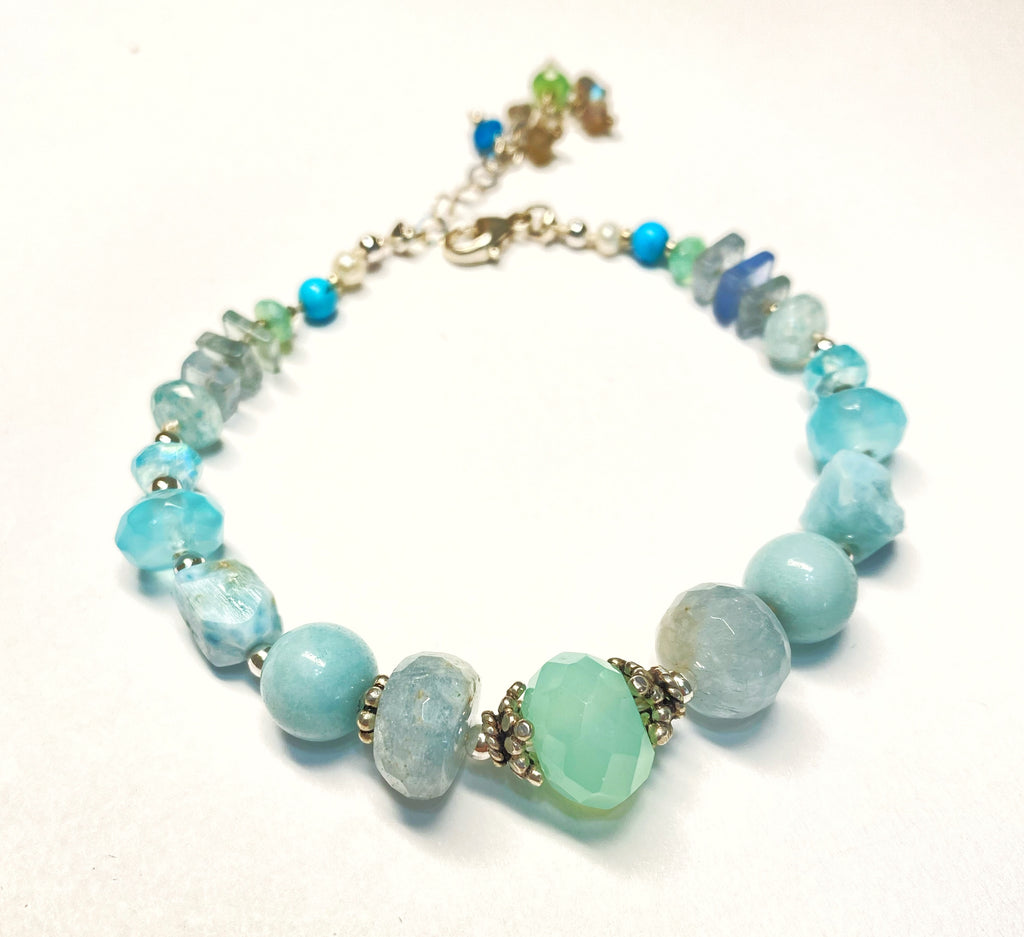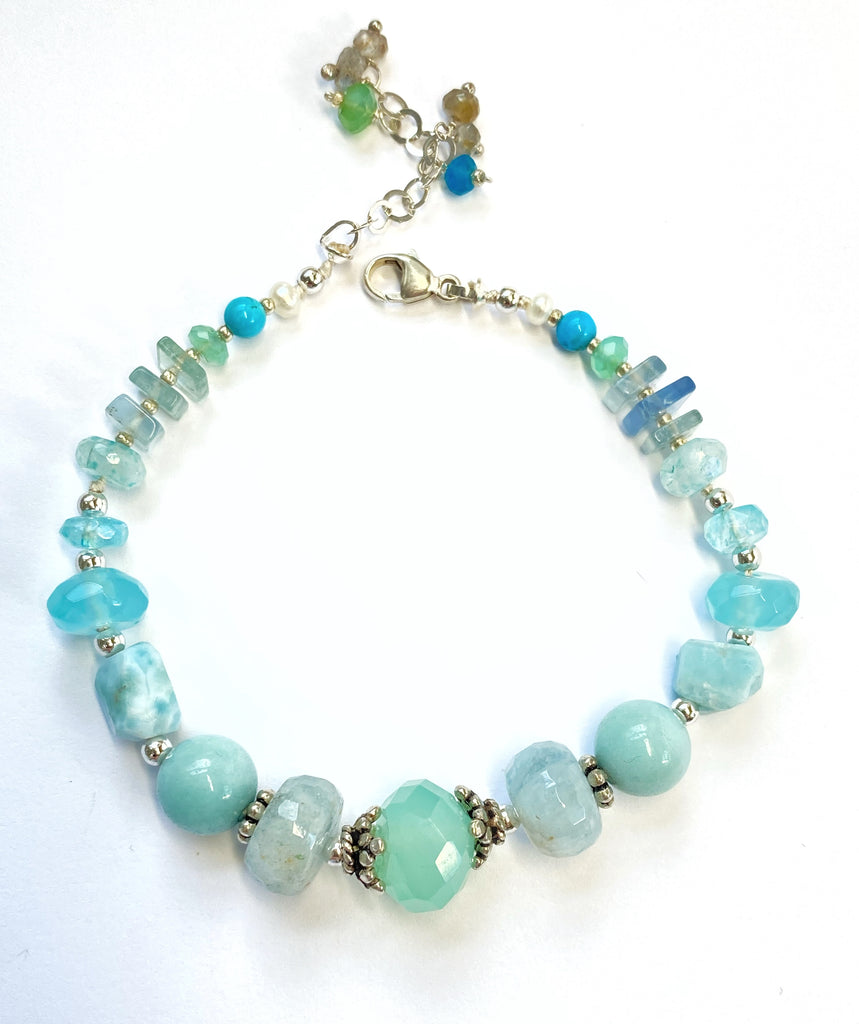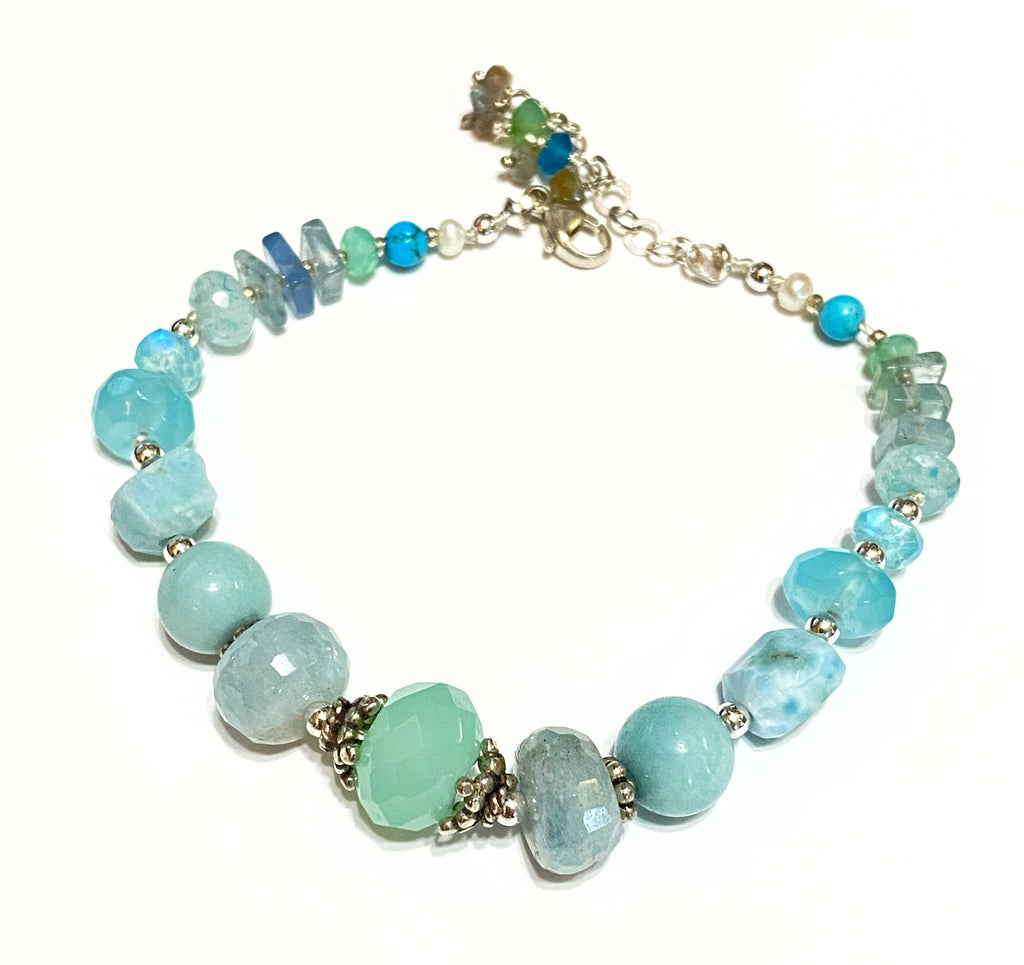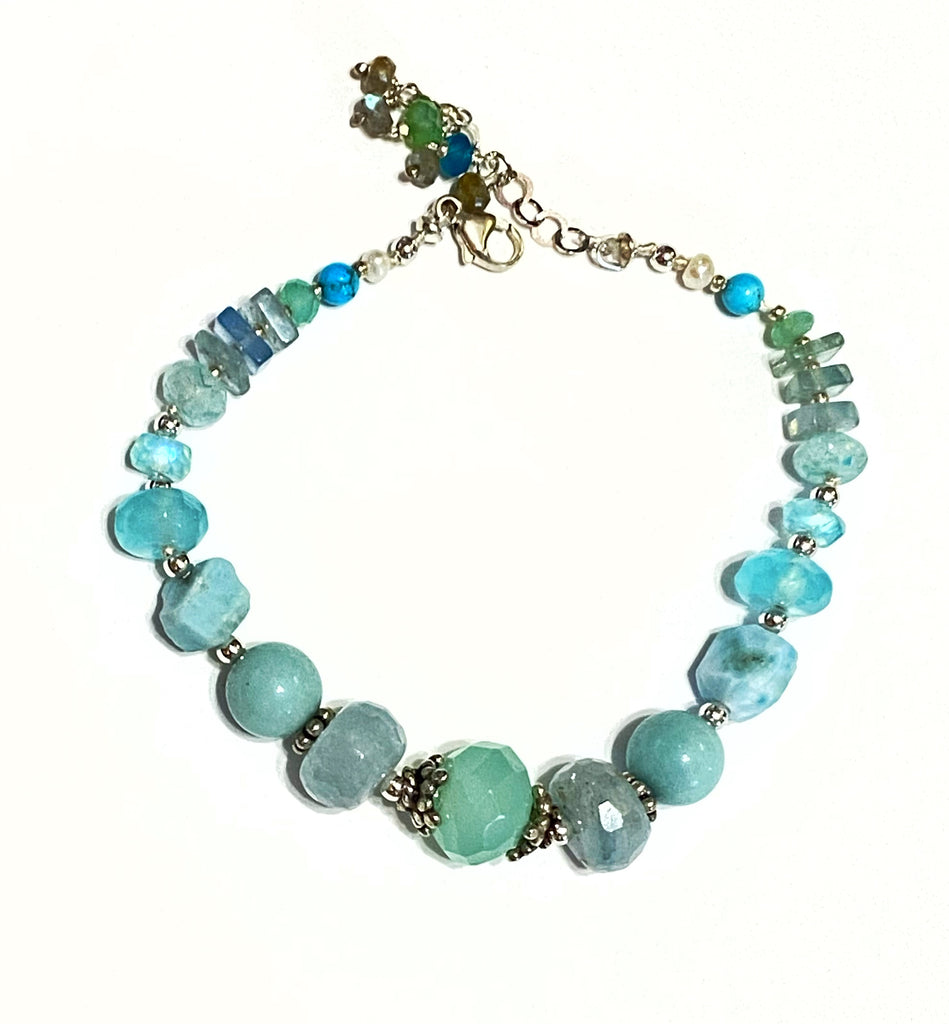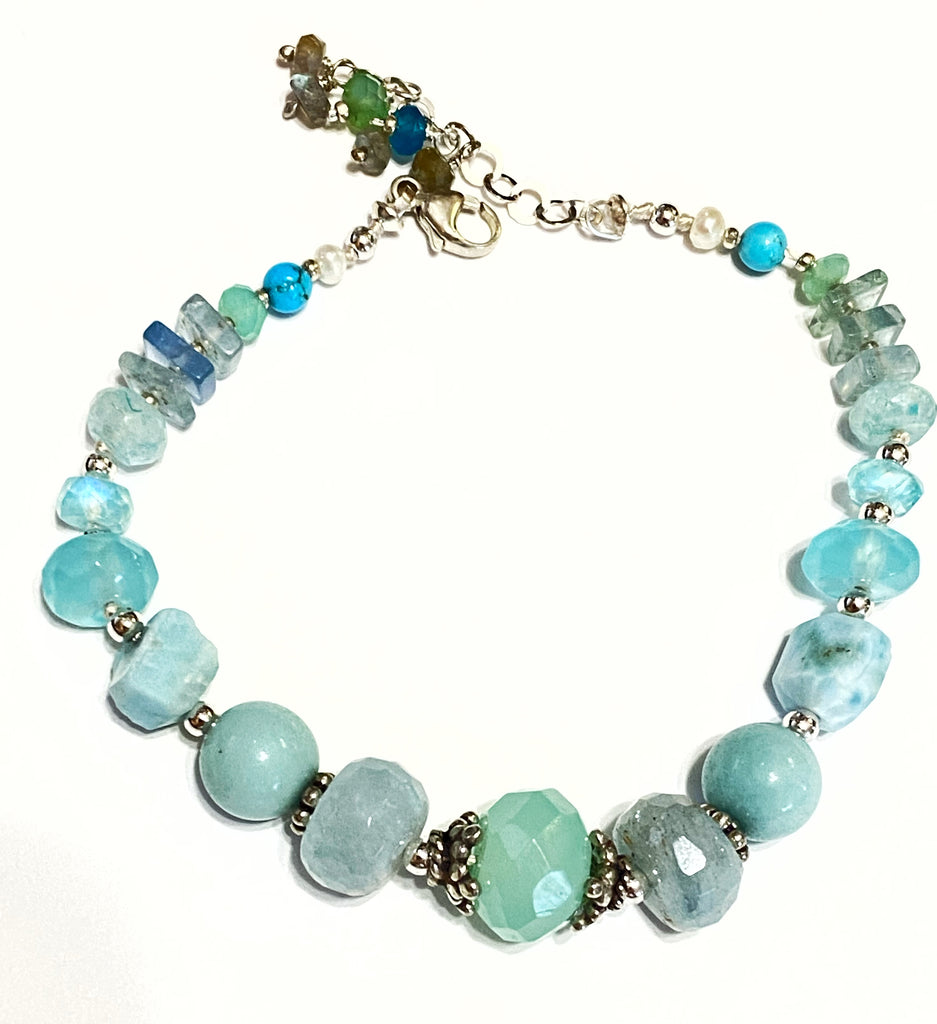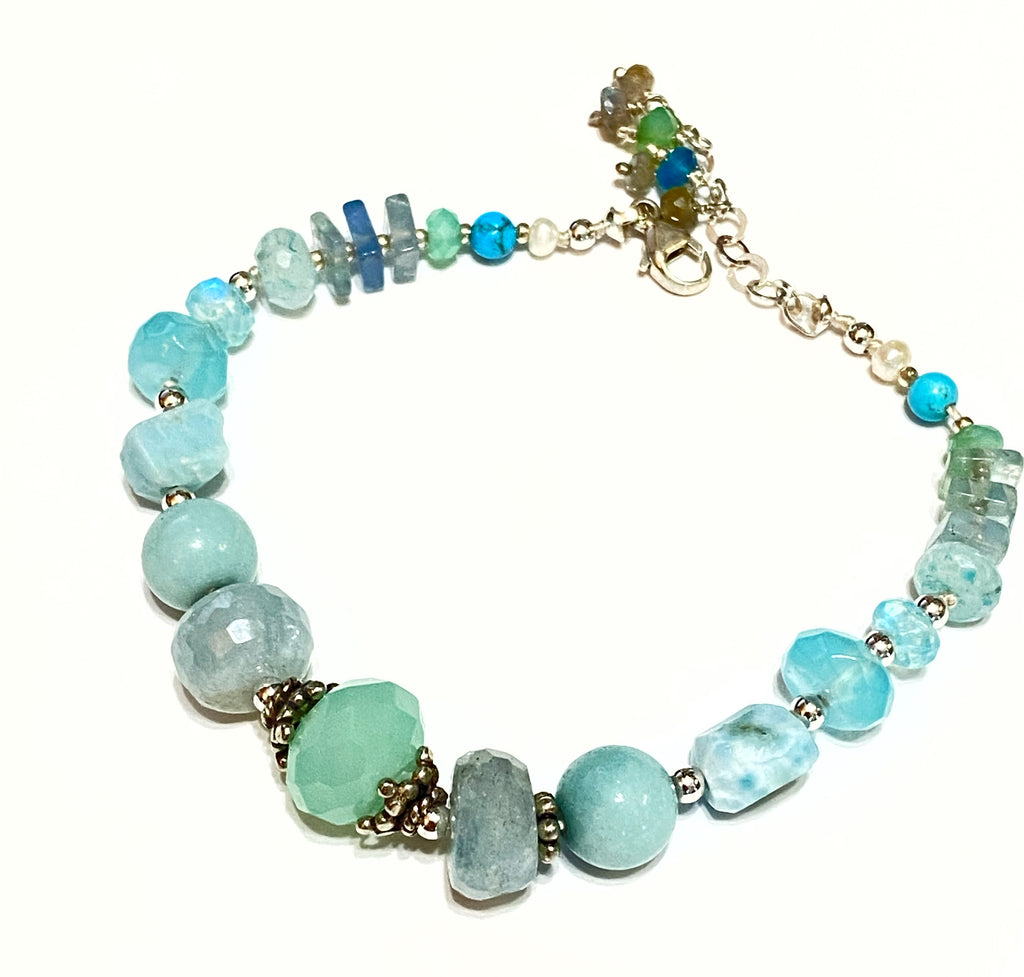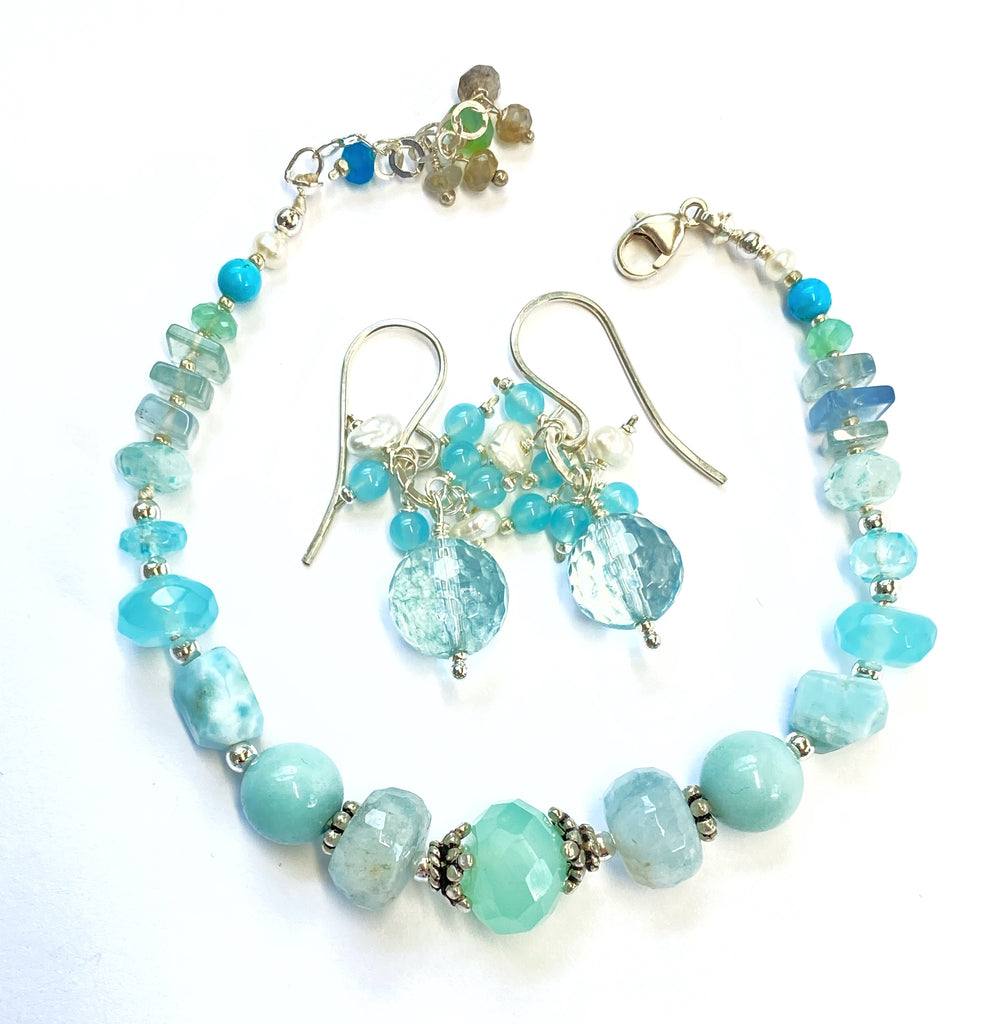 $95.00
$0.00
Aqua Gemstone Bracelet, Aquamarine, Larimar, Sterling Silver, Silk Knot
Aqua hued gemstones are centered by a large, aqua chalcedony faceted rondelle, 10 mm, with sterling silver Bali bead caps on either side, to center gemstones of aquamarine, amazonite, raw larimar nuggets, aqua moonstone, fluorite, chrysoprase and small turquoise beads and tiny freshwater pearls.
All of the gems and pearls are on knotted silk cord with knots hidden in the gems and accent beds so you can appreciate the gems and pearls, not the knots!
Sterling silver accent beads mix with tiny silver beads, and the bracelet is finished with sterling silver knot covers, lobster trigger clasp, and extender chain.
Rondelles of chrysoprase, neon apatite and labradorite dangle at the end of the extender chain.
Bracelet length is 6 3/4 to 7 1/2 inches long with chain.
Last image shows a coordinating pair of earrings available in a separate listing.