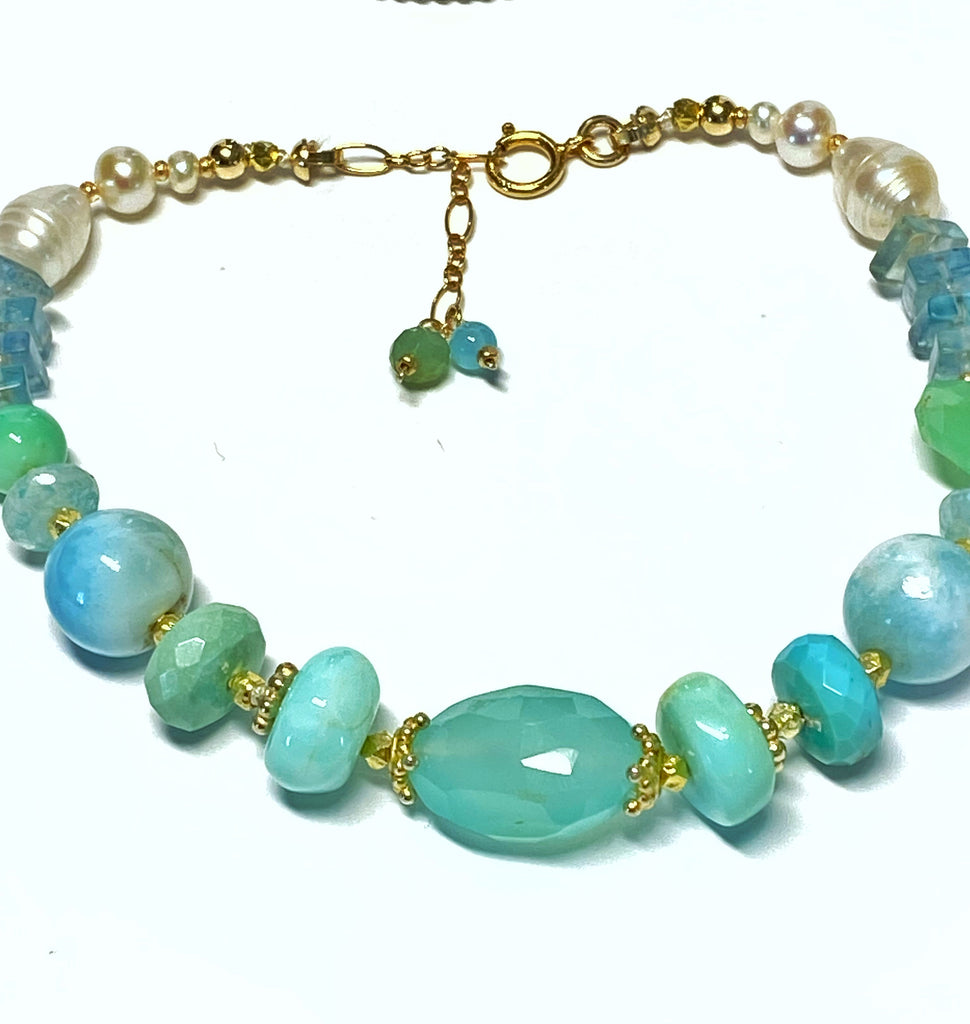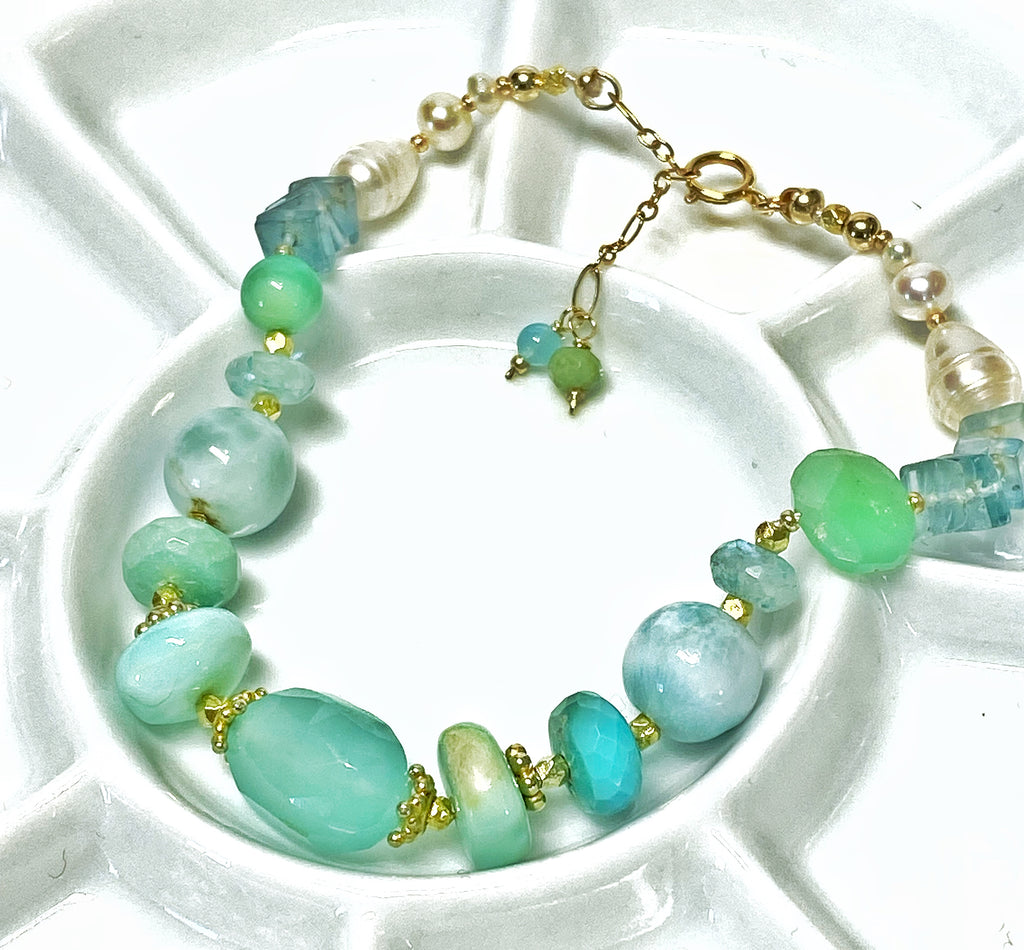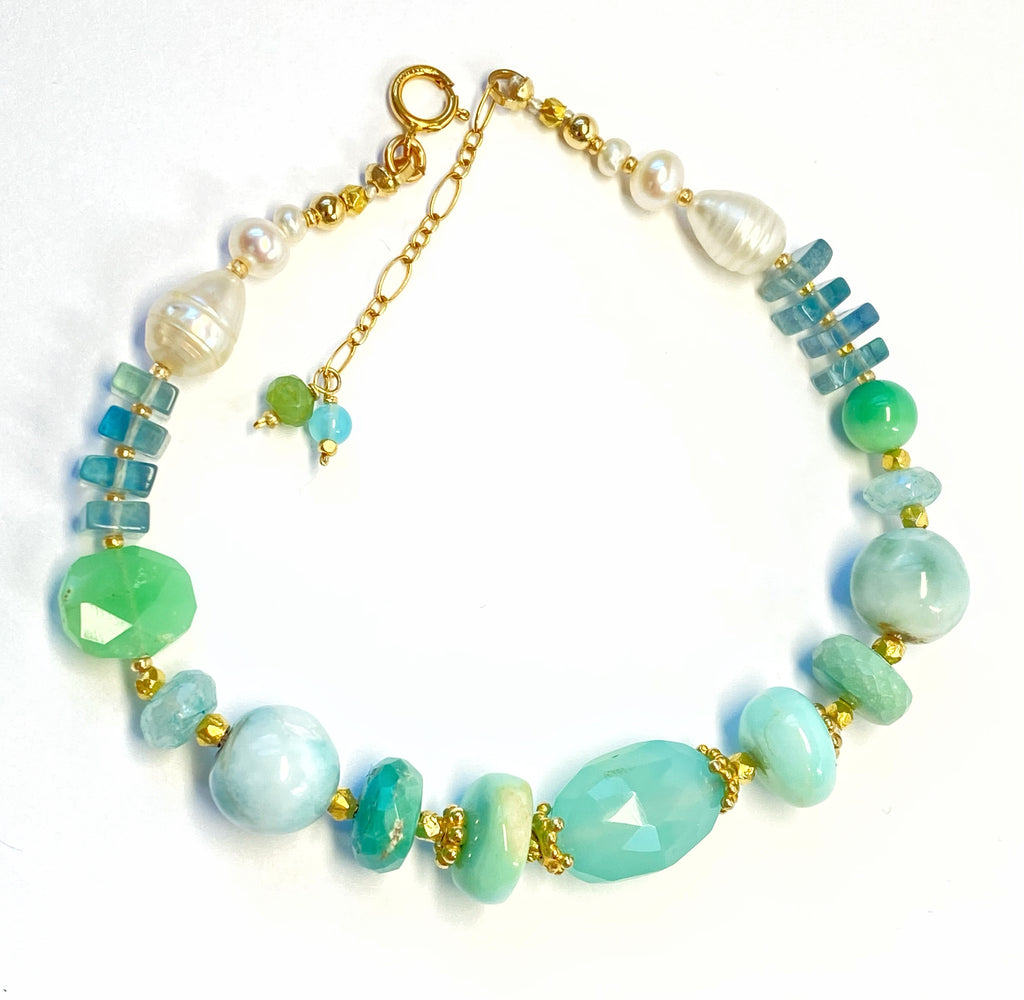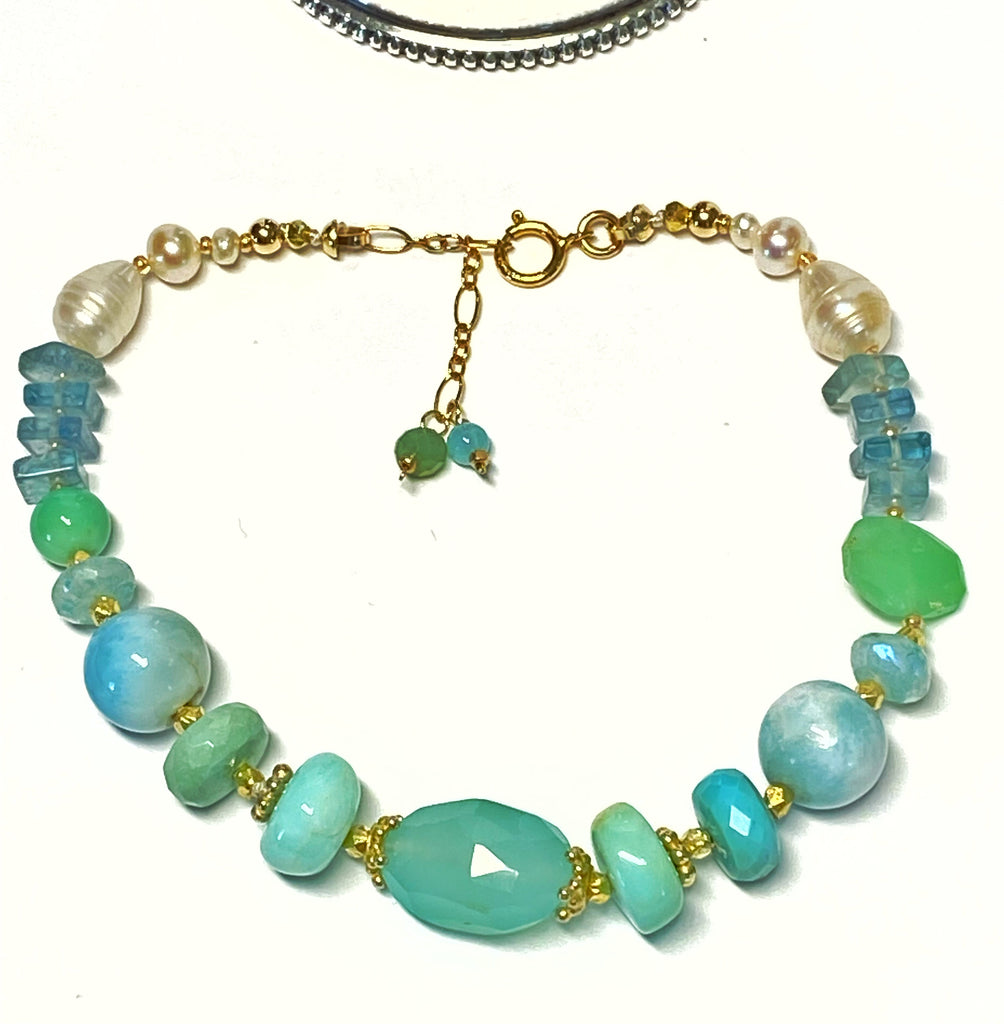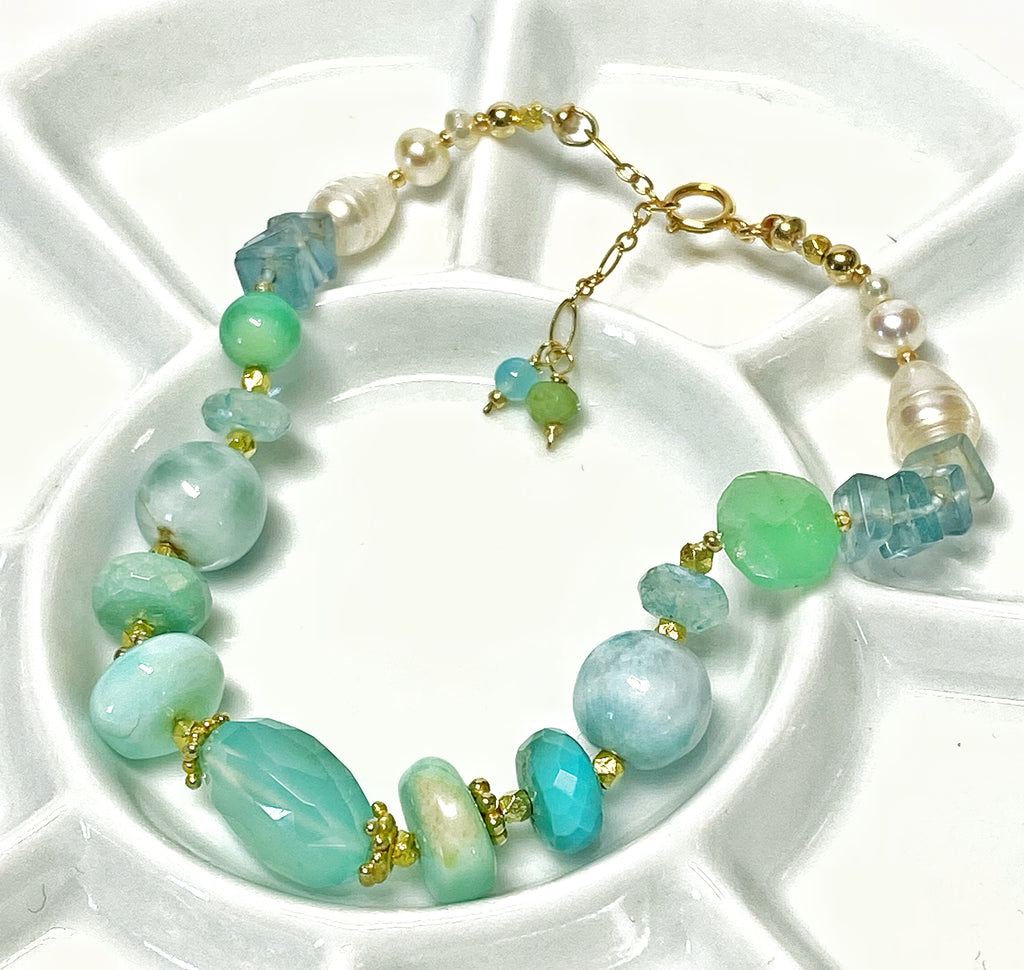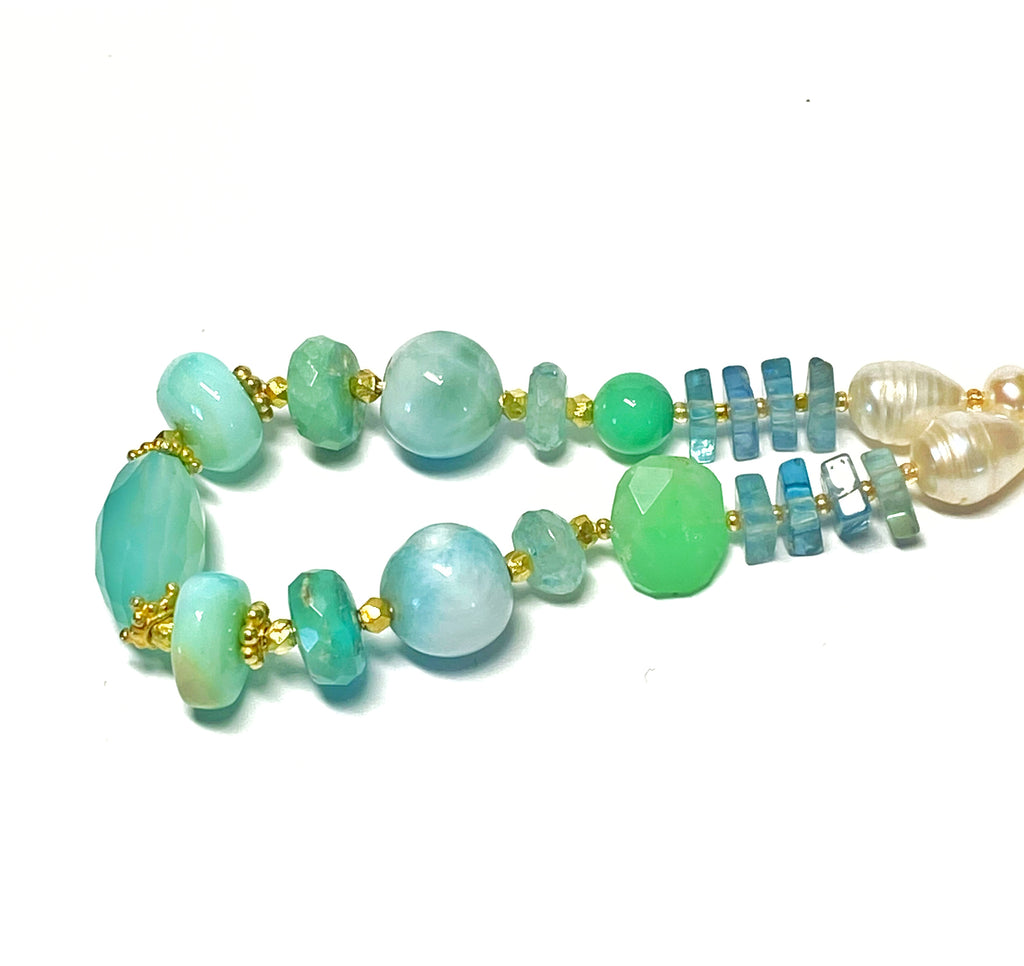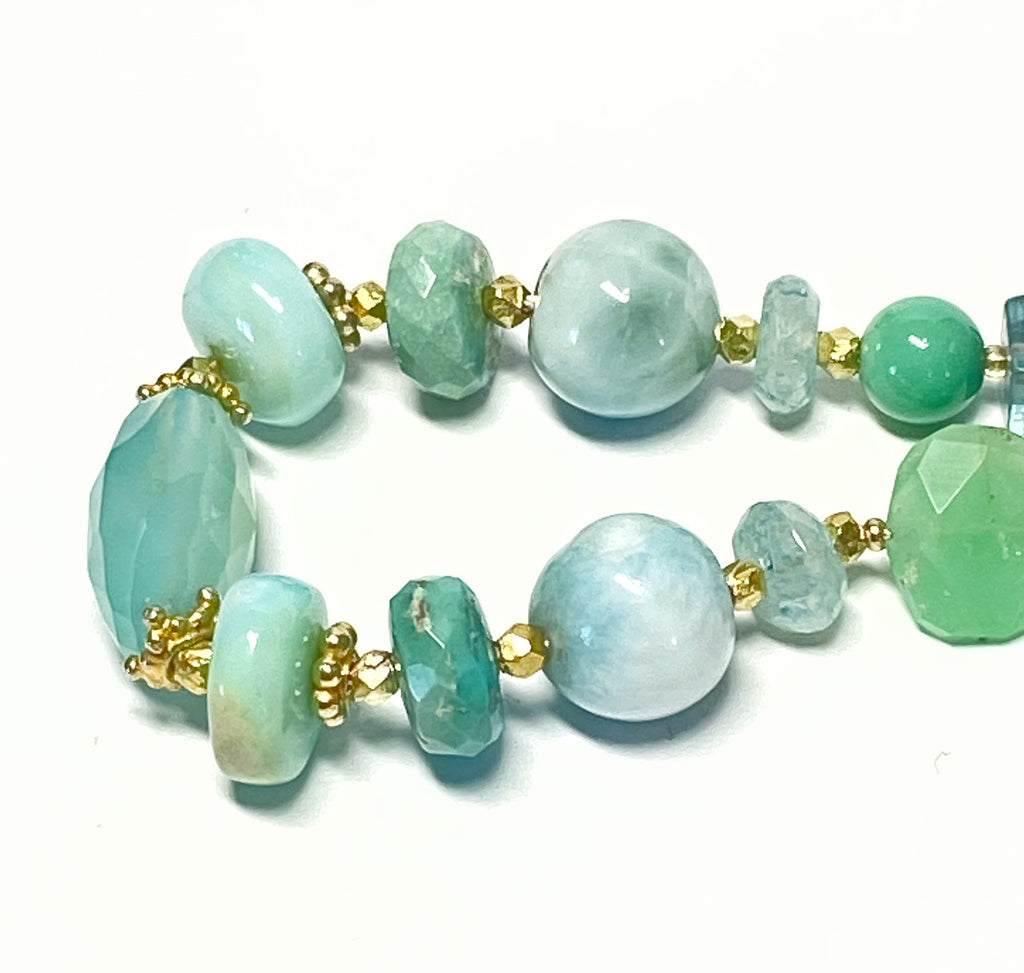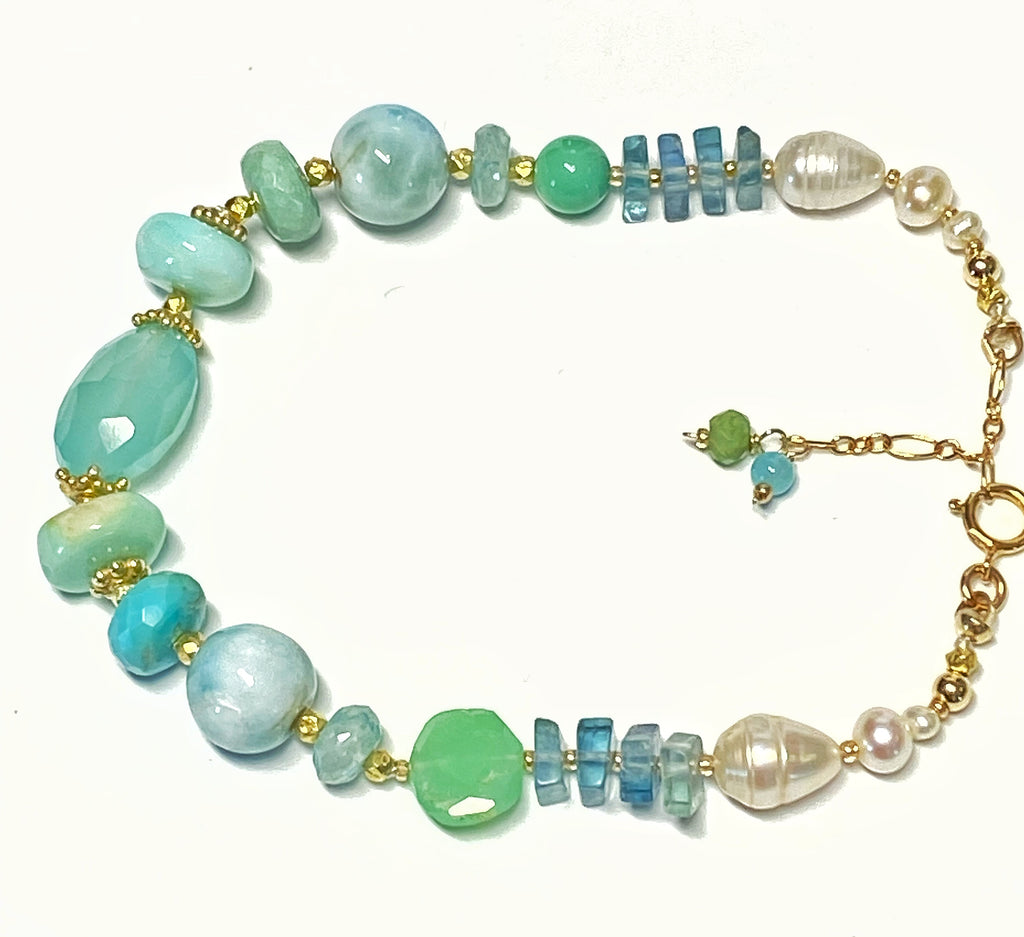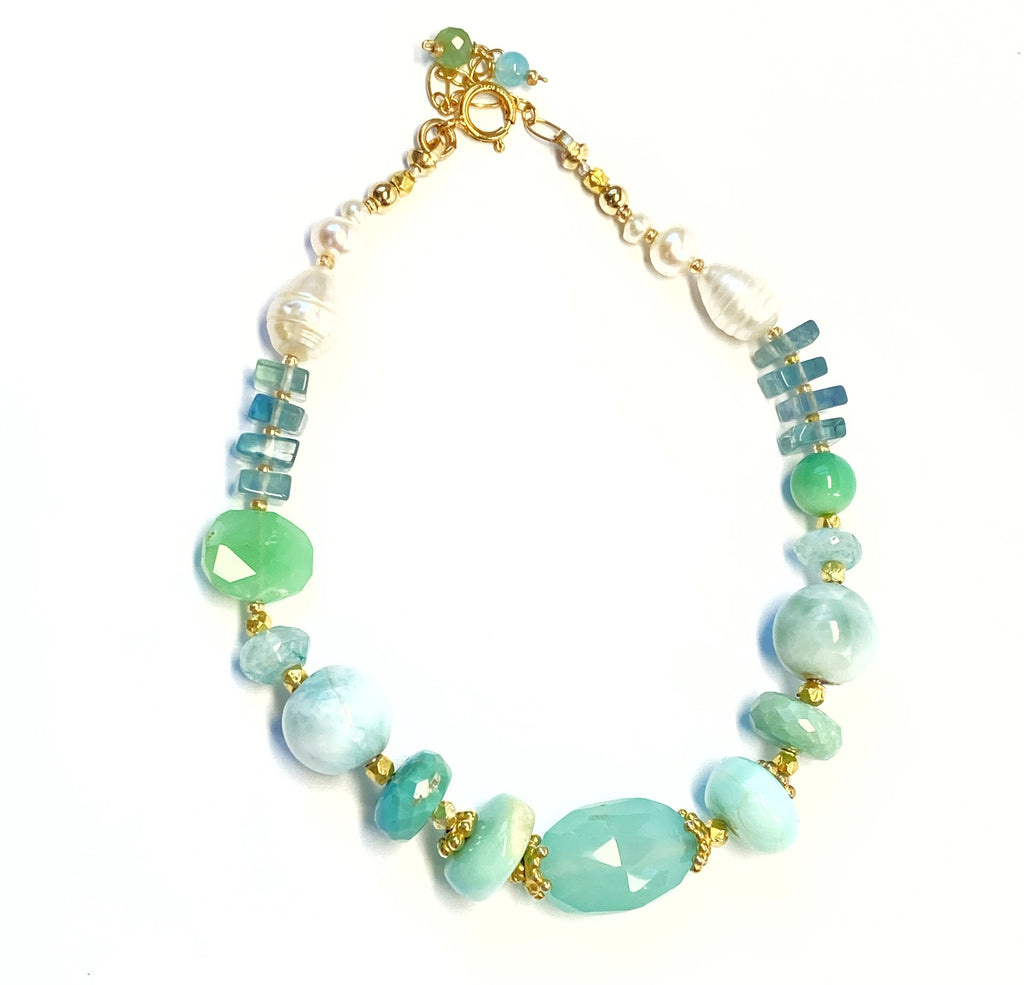 $0.00
$0.00
Aqua Chalcedony, Pearl and Gem Silk Knot Bracelet
This beautiful, coastal gemstone and pearl bracelet is knotted on silk cord, and it features a variety of dreamy summery gemstones.
Aqua chalcedony centers the bracelet, while aqua Peruvian opals, genuine Sleeping Beauty turquoise large rondelles, 9 mm, larimar rounds, aqua moonstones, chrysoprase rounds and faceted slices, fluorite slices and unique freshwater pearls create the sides of the bracelet.
The mix is filled with colors and textures, and they mix wtih gold vermeil nuggets and tiny gold beads to highlight the beauty of each gemstone and pearl!
The silk knots are hidden in the beads and accent metals so as not to detract from the beauty of the natural stones and pearl.  
It is amazing that our natural earth and oceans have created such beautiful things!
Bracelet is very comfortable to wear with is drape, and it measures 7 3/4 inches long to 8 3/4 inches long with 14 kt gold filled extender chain.
If you love the bracelet but it is too long for you, please contact me if you would like to order a shorter version!