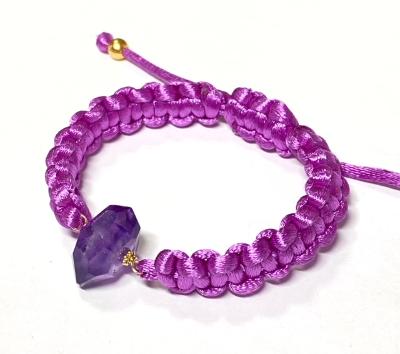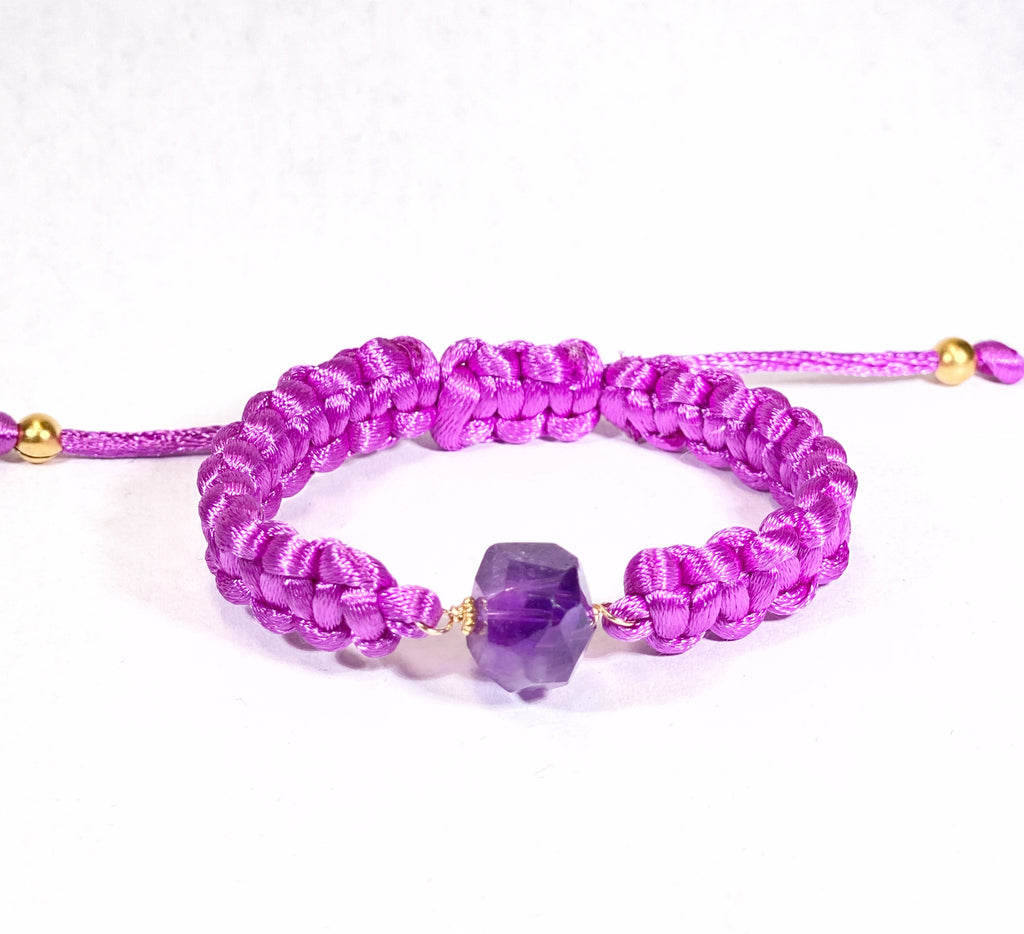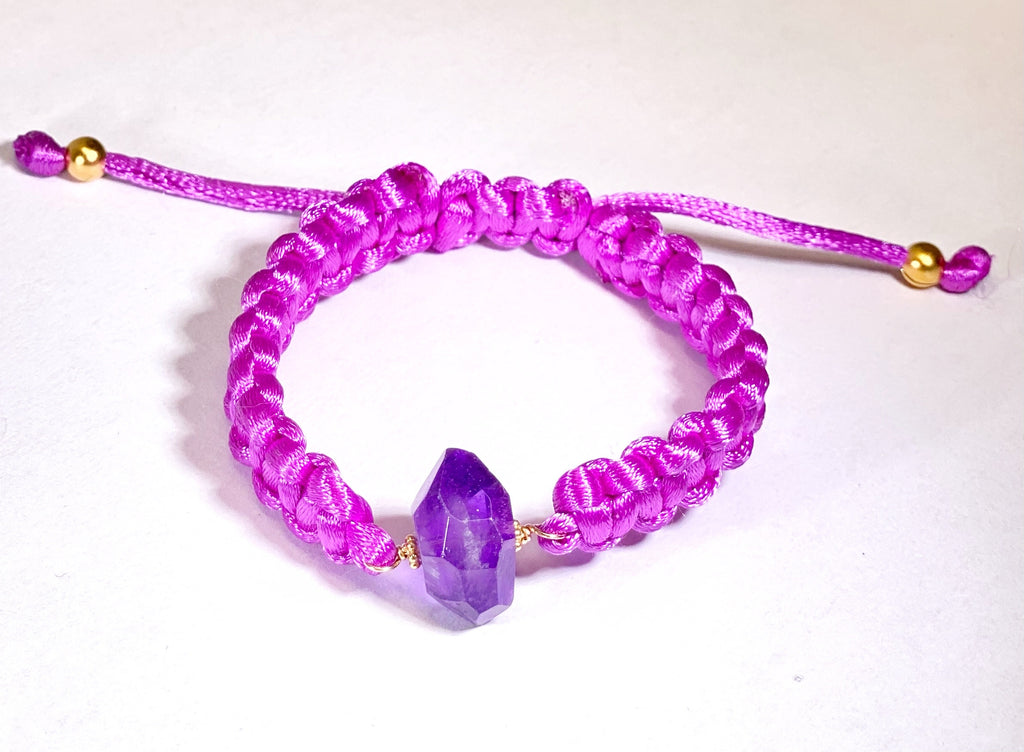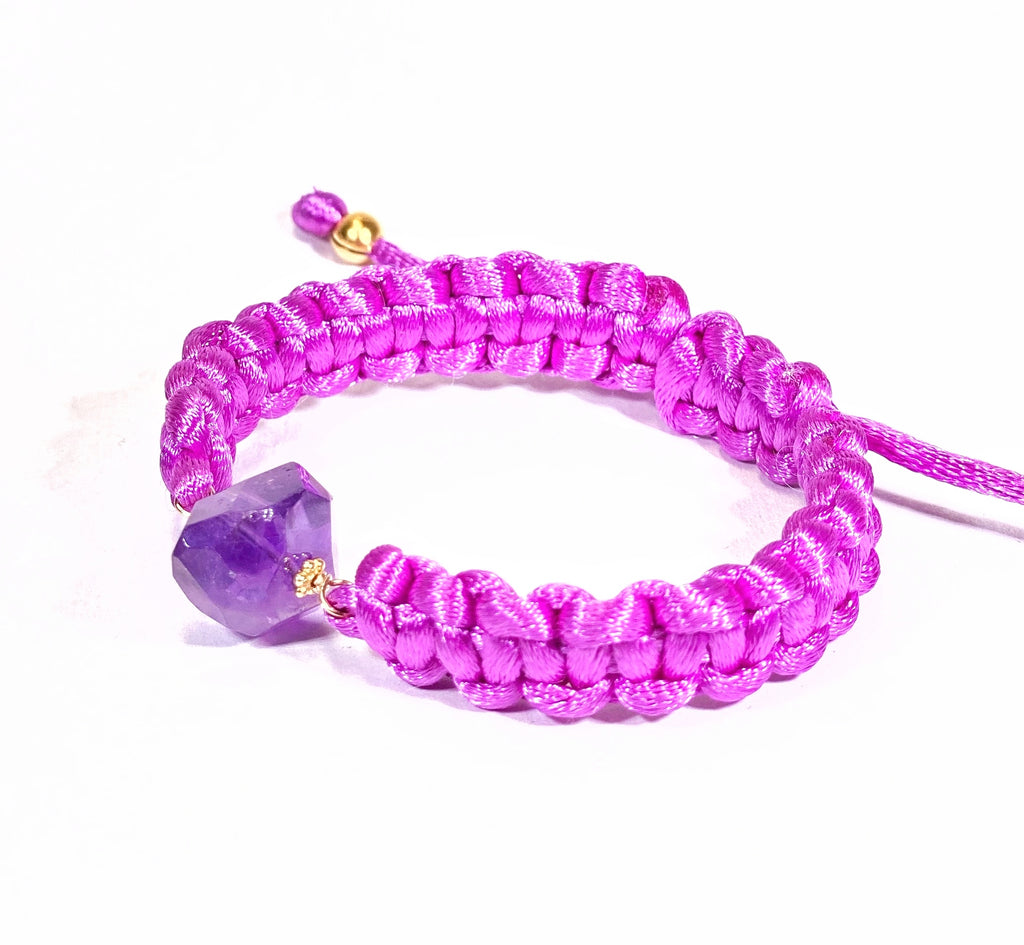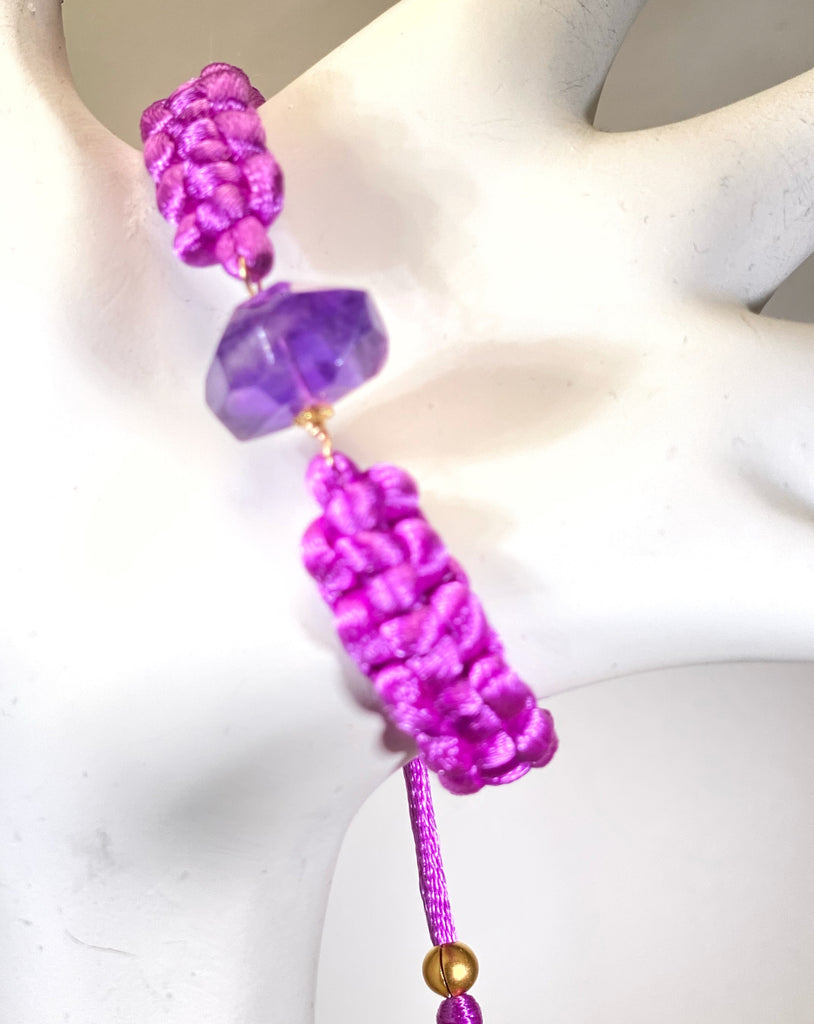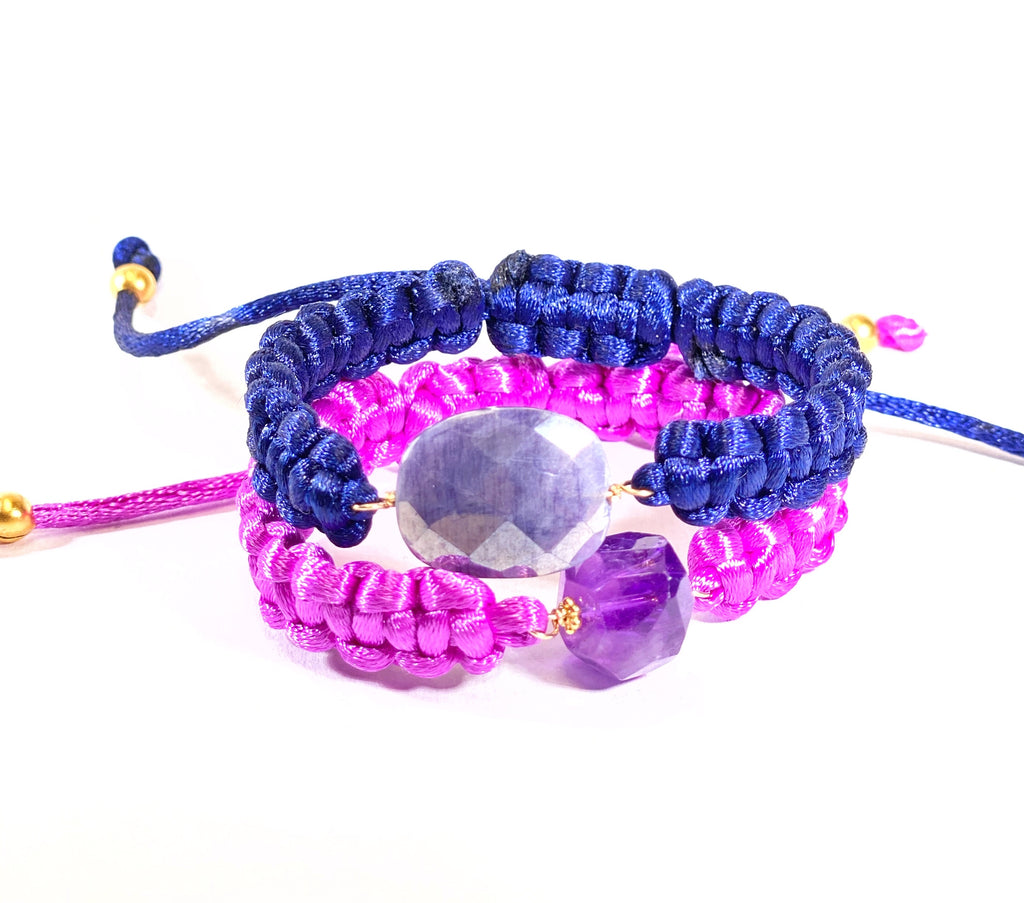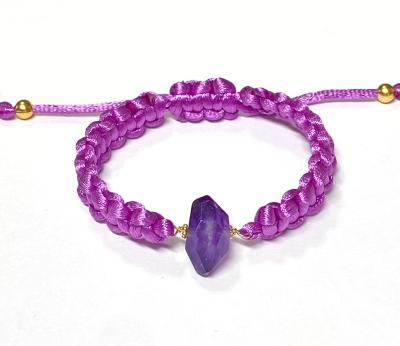 $65.00
$0.00
Amethyst Nugget Boho Macrame Bracelet Adjustable
A faceted nugget of genuine amethyst gemstone centers a knotted macramé bracelet of violet purple satin cord to create this boho adjustable bracelet. 
The nugget measures approx. 17 mm x 9 mm; the width of the bracelet is 10 mm, and the length of the bracelet is adjustable with the slide clasp.
Tightly closed, this example bracelet will snugly fit a 6 inch wrist, and the bracelet can adjust to fit wrists up to 7 1/2 to 8 inches.
The ends of the cords are finished with gold vermeil over sterling silver beads.

Wear this alone or stack it with others; this bracelet is comfortable, lightweight and smooth against the skin.
Questions?  Send me a CHAT or EMAIL message.