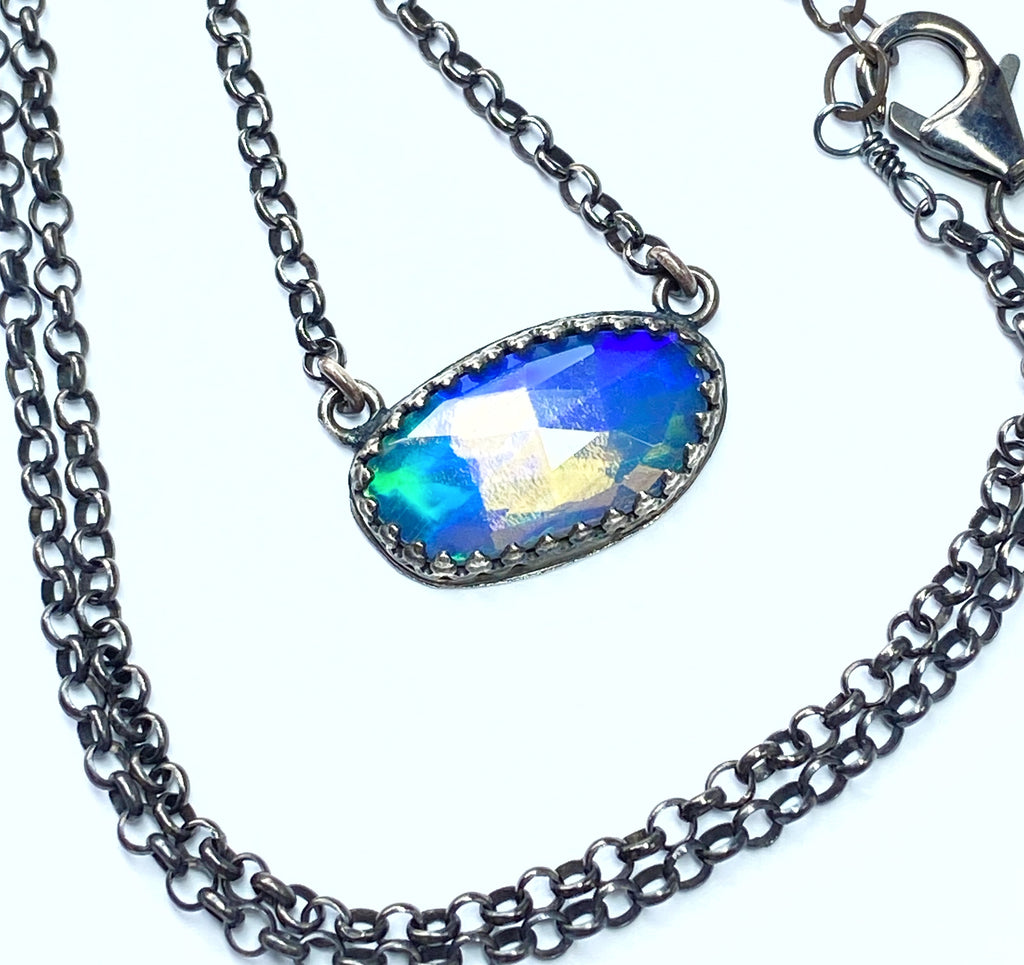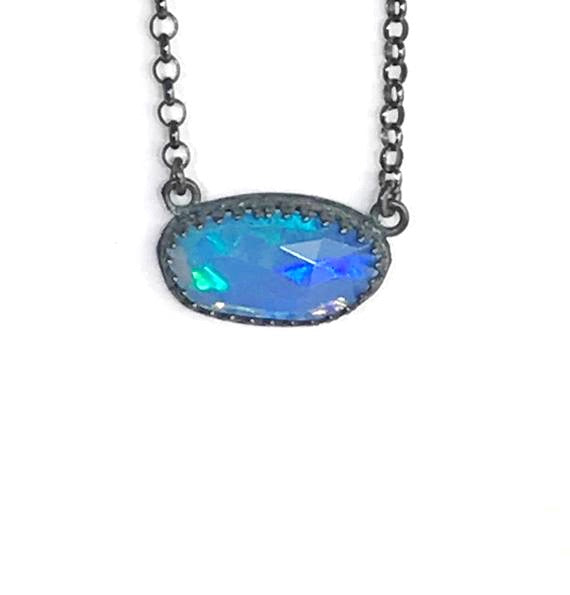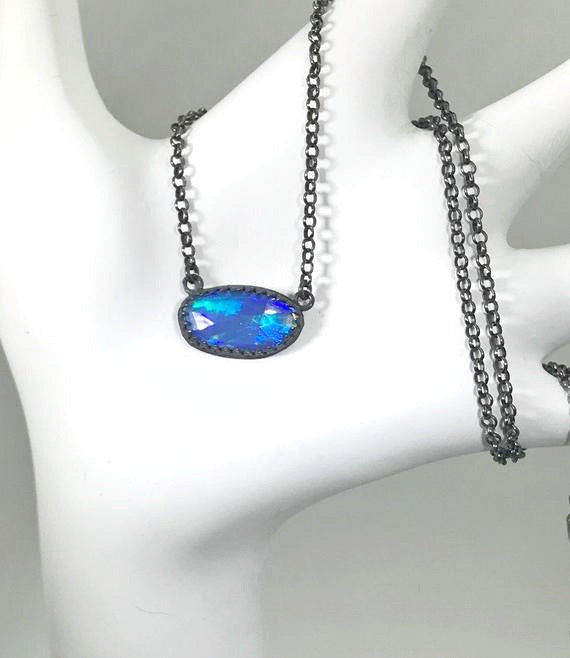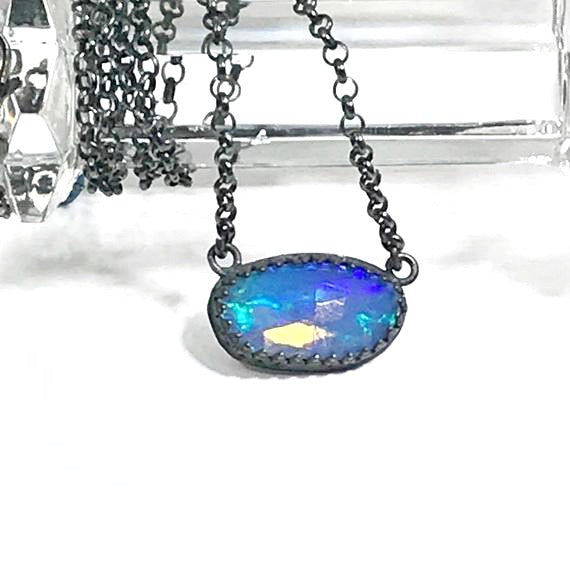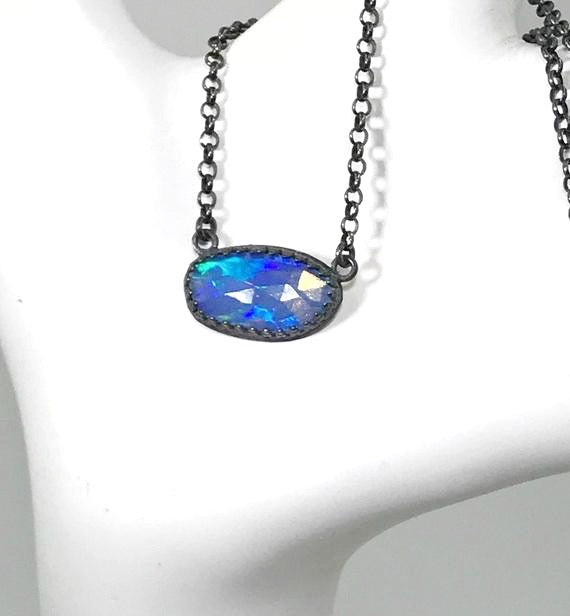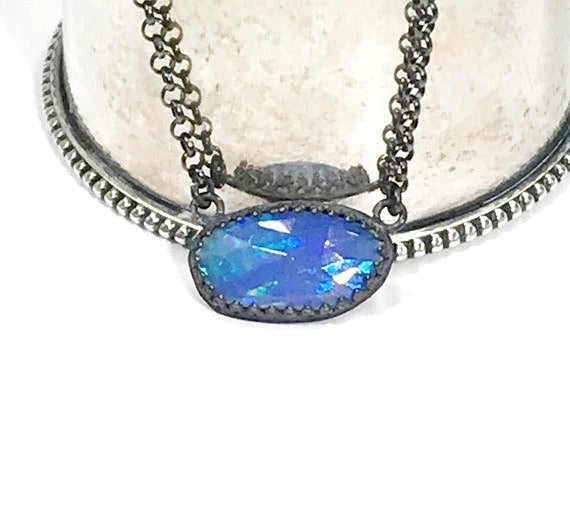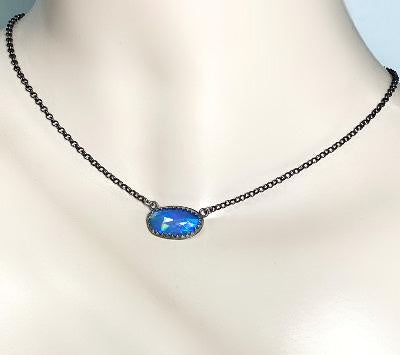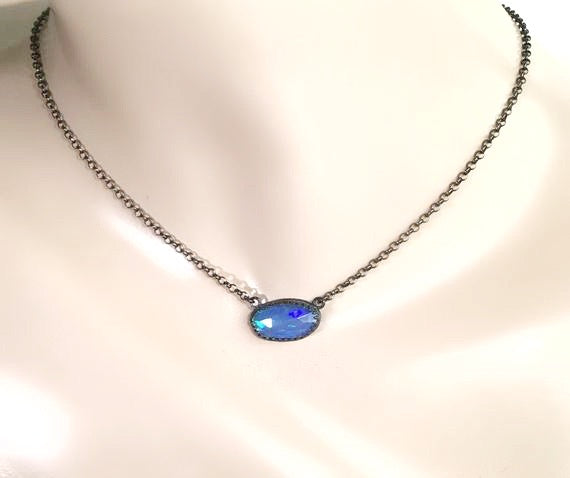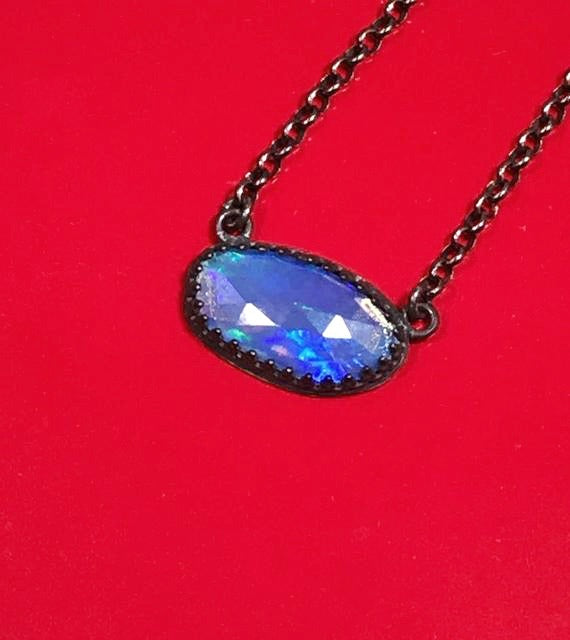 $395.00
$0.00
Ethiopian Opal Pendant Sideways Necklace
Opal Pendant Ethiopian Opal Necklace Boho Sideways Pendant Rose Cut Faceted Opal Gift for Her Oxidized Silver October Birthstone Wife Gift

This faceted rose cut Ethiopian opal is mesmerizing!  It has a rainbow of flashing colors in all color ranges, primarily vivid blue violets and electric greens mixed with pinks, yellows and purples. As you move it around the color light show changes - always vivid, always bright and fiery. The rose cut faceting makes this opal hard to take your eyes away from!
I set this beautiful opal in a handmade bezel of fancy bezel sterling silver wire and soldered it on sterling silver back plate, and mounted it sideways on oxidized sterling silver chain to create this stare worthy pendant necklace.

I oxidized and polished the sterling silver for a deep, dark gleaming finish; but you can add more silver glints with a polishing cloth if you desire. The dark bezel sets of the bright flashing colors and faceting of this stunning opal so well.

The end of the extender chain dangles a wire wrapped Ethiopian opal.

This opal is not shy! It will show off its colors in any light from dim, dark to bright and sunny. It is always colorful and flashing fire. The special faceting gives it such depth.

This opal is NOT a doublet.  Be sure to view the second video in photo 2.

This Ethiopian Opal is 2.14 carats. The sterling silver back plate measures 17.5 mm wide by 10.5 mm high. No chips or cracks anywhere on the opal.

Necklace measures 16 inches long to 18 inches long with the extender chain.

One of a kind, if you are an opal lover and this captivates you, don't let it get away. Layer with other necklaces or wear it alone. Very special!

Even with all of the pictures, this opal is still more beautiful and captivating in person.