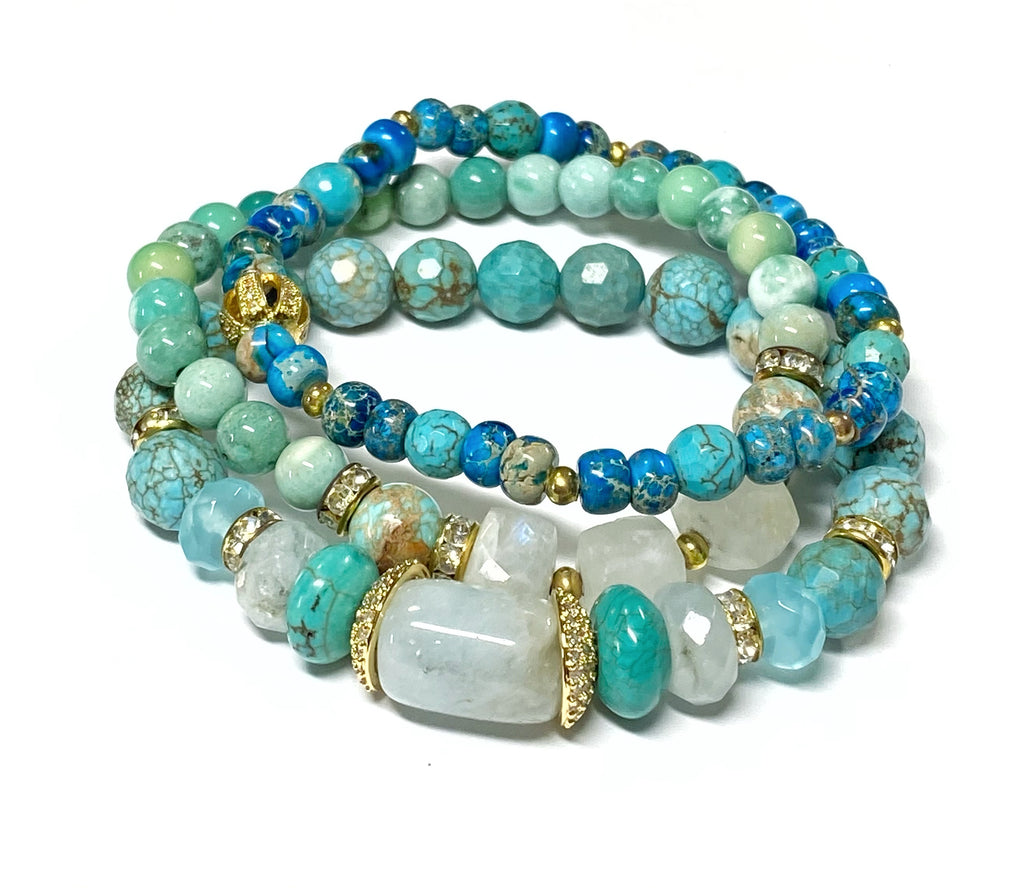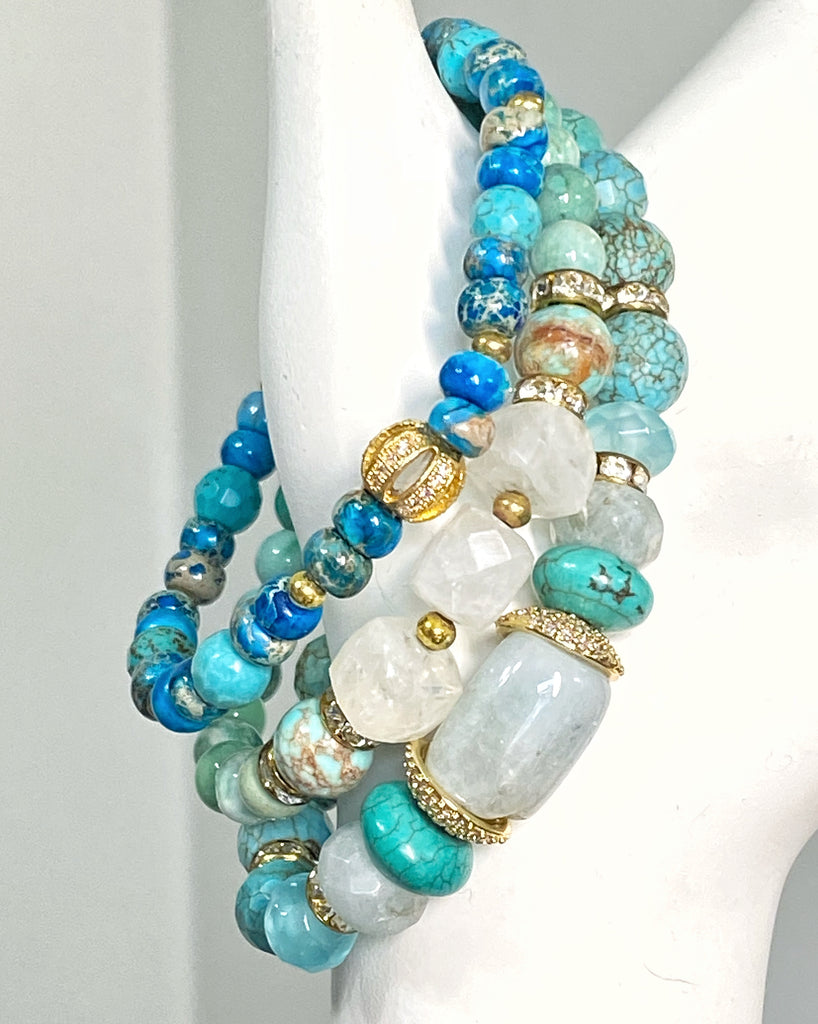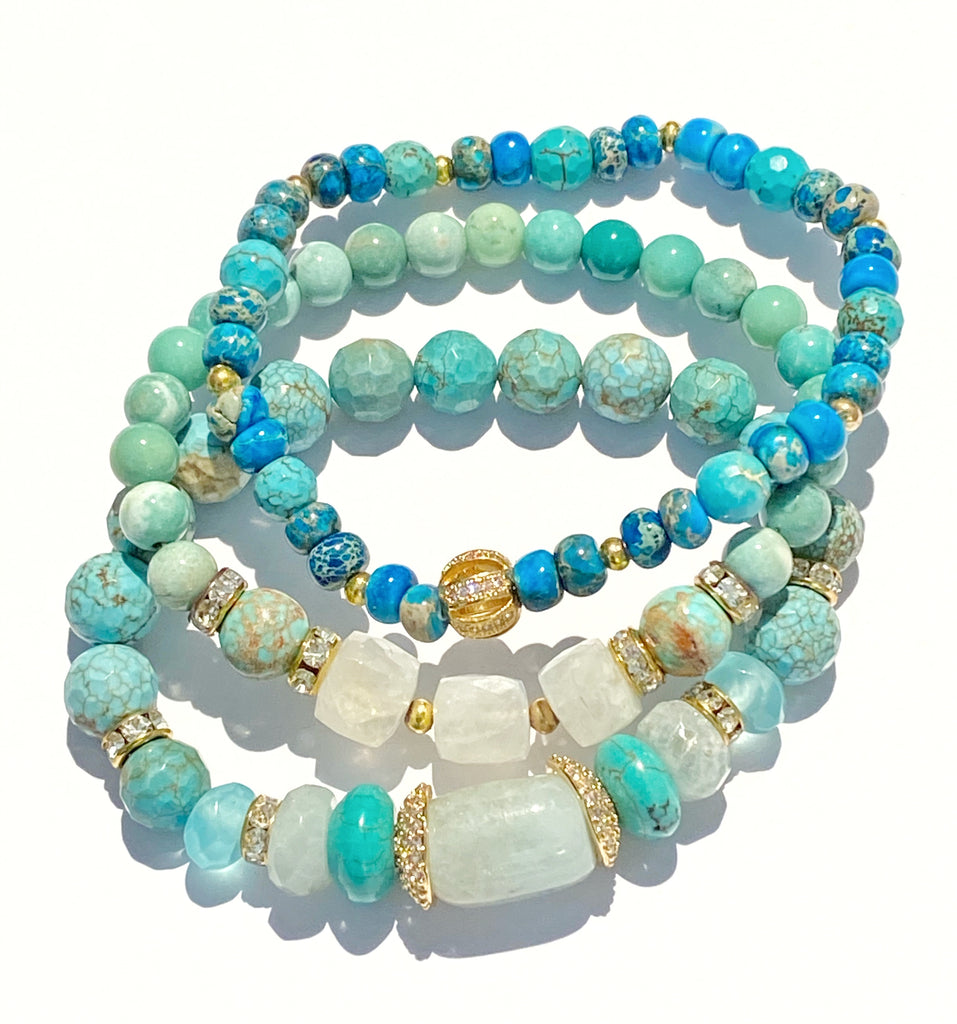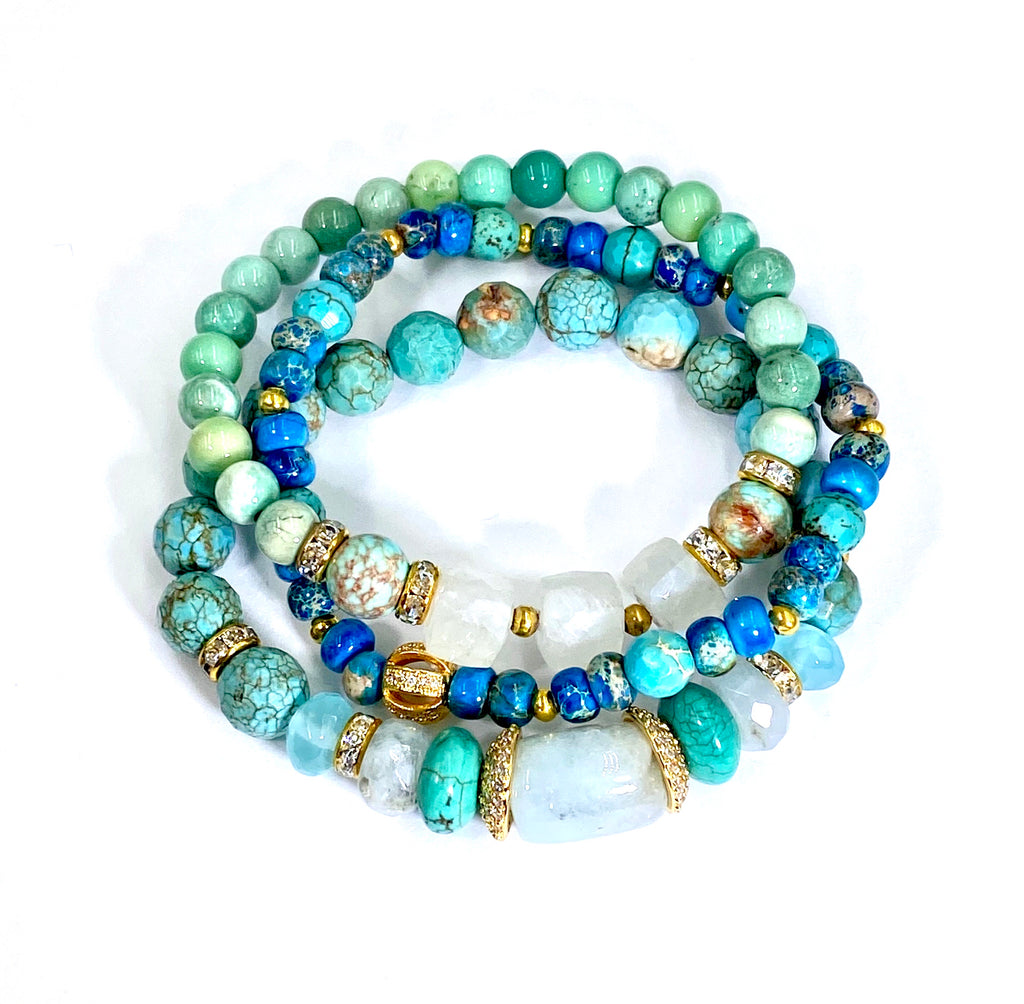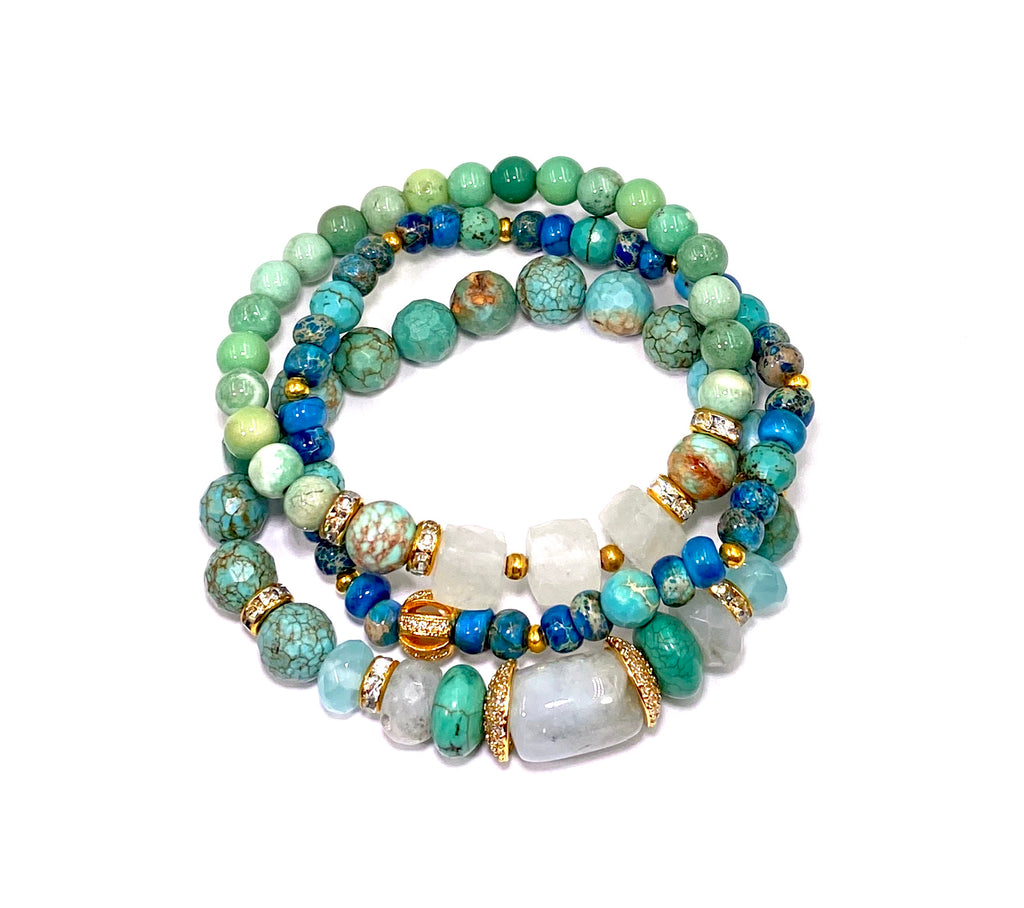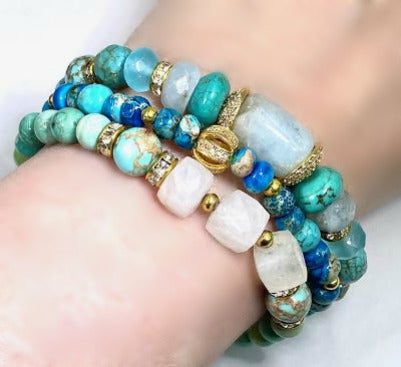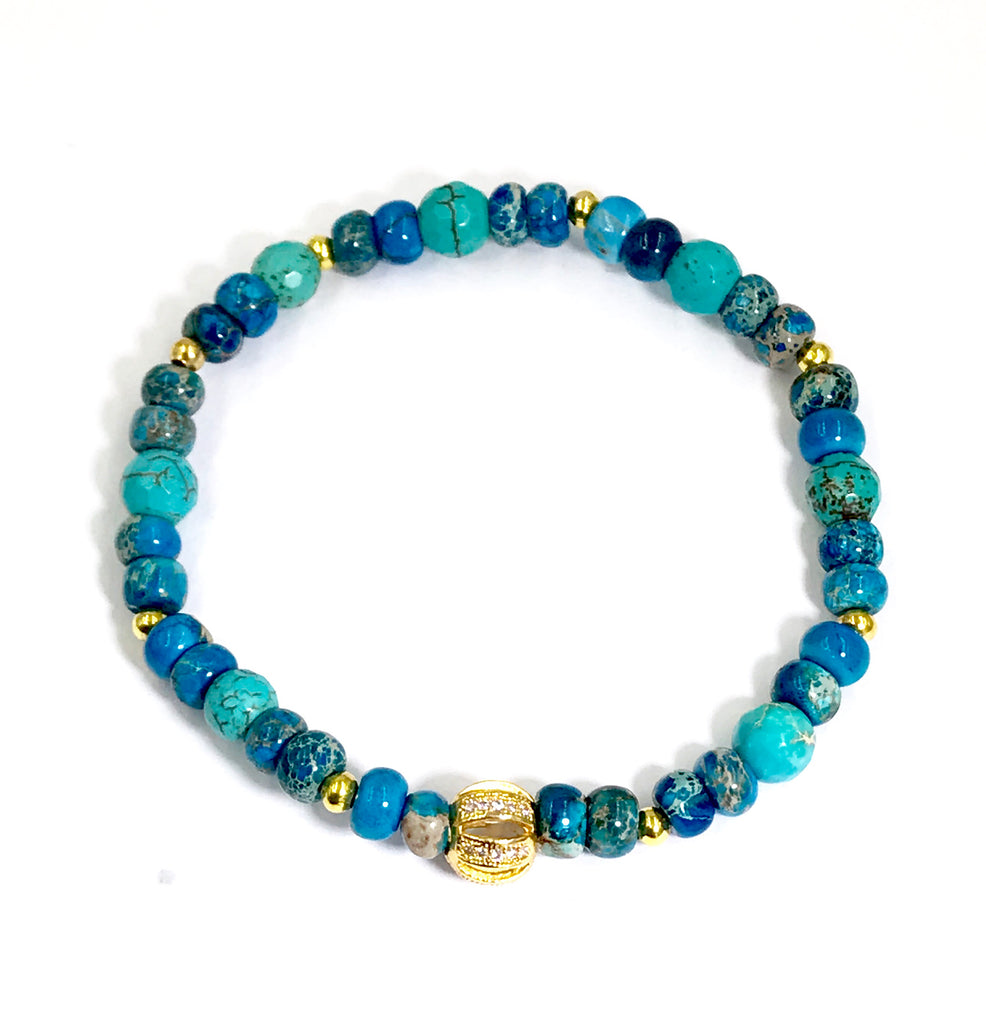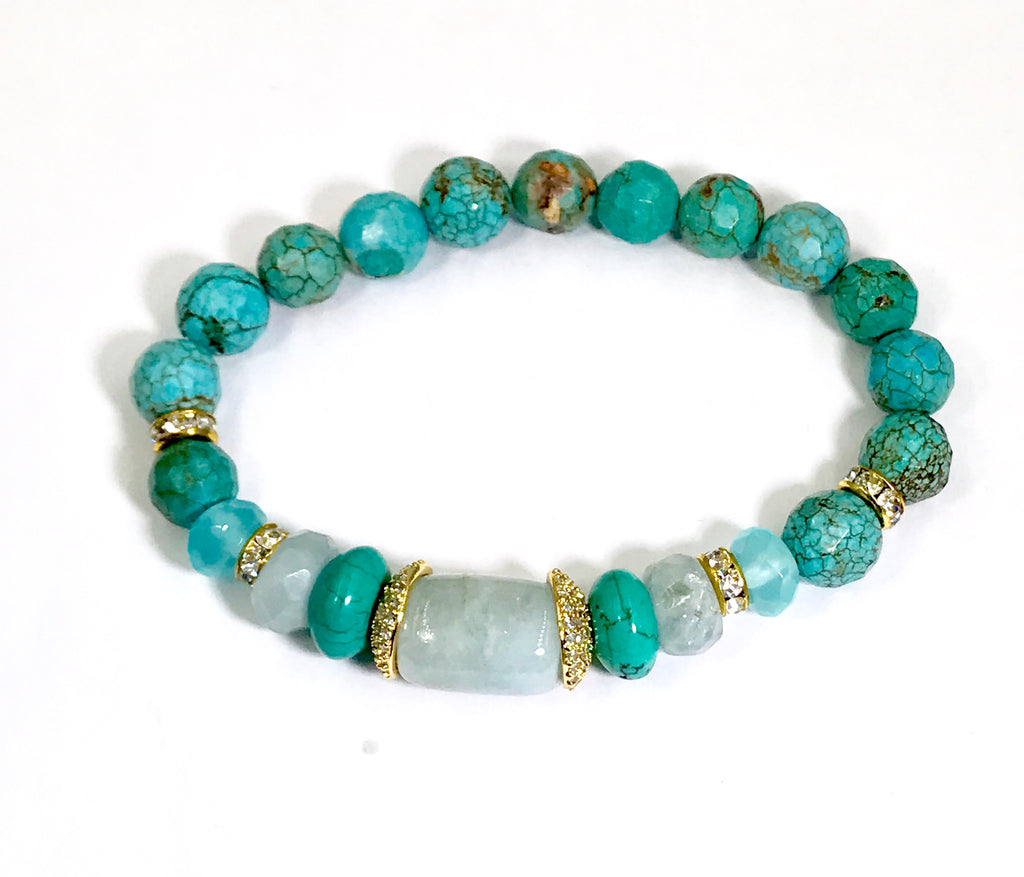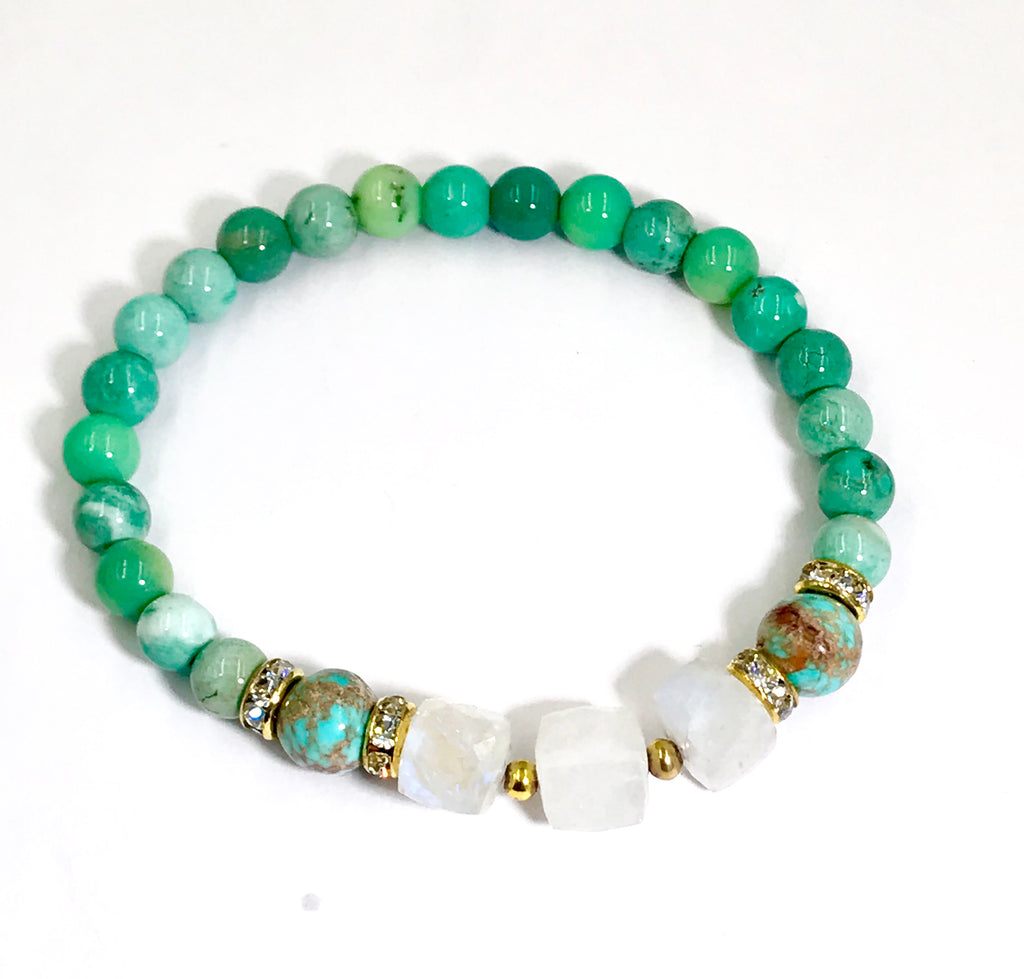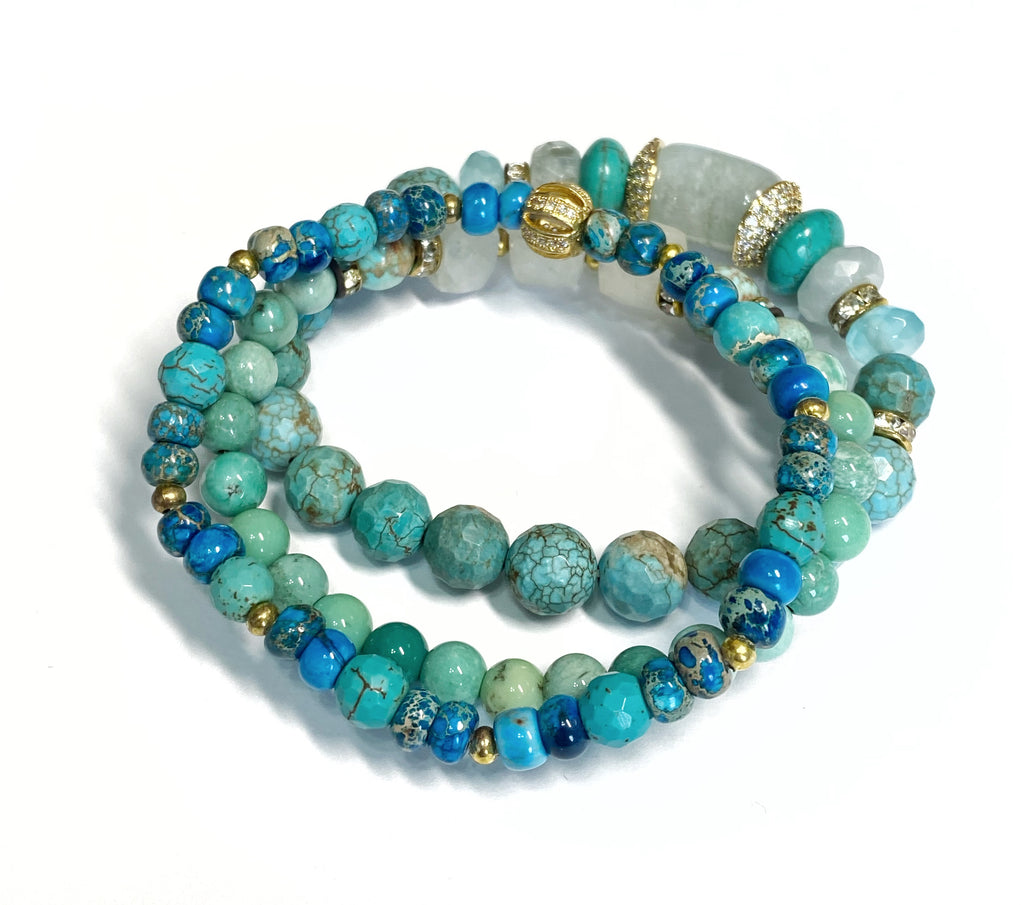 $135.00
$0.00
Turquoise Stretch Stacking Bracelet Set of 3 Gold Pave CZ
This set of 3 beaded bracelets mixes pave gold cz beads and rondelles with gemstones of turquoise, aquamarine, green Peruvian opal, pastel gemstones, moonstones, blue jasper and more.
These are stretch bracelets that make a great boho statement when worn all together.
These bracelets are a mix of sizes: 6 mm and 10 mm.  Wear them all together or a couple at a time.  Mix with others you already own or add to the mix.
The main bracelet is centered by aquamarine with turquoise, aquamarine aqua jade, and faceted 8 mm turquoise rounds.  Beautiful yellow gold pave cz bead caps flank the aquamarine bead, while sparkling rondelles intersperse the other beads.
Another bracelet centers three rainbow moonstone cubes, 8 mm, with great blue flash. 
Sparkling crystal rondelles flank round imperial jasper beads, 8 mm, flanked by imperial jasper rounds, 8 mm, while 6 mm green Peruvian opal bead continue around the bracelet.
The third bracelet combines faceted turquoise beads, 6 mm, and 5 mm rich blue jasper smooth rondelles interspersed with tiny gold beads and centered by a gold vermeil pave cz filigree bead.
Bracelets are 7 inches long and fit a 6 to 6 3/8 inch size wrist - a size medium.  ROLL ON AND ROLL OFF.
Professional grade stretch cord is doubled and knotted and epoxied.
If you need assistance with size, please send a message via CHAT.