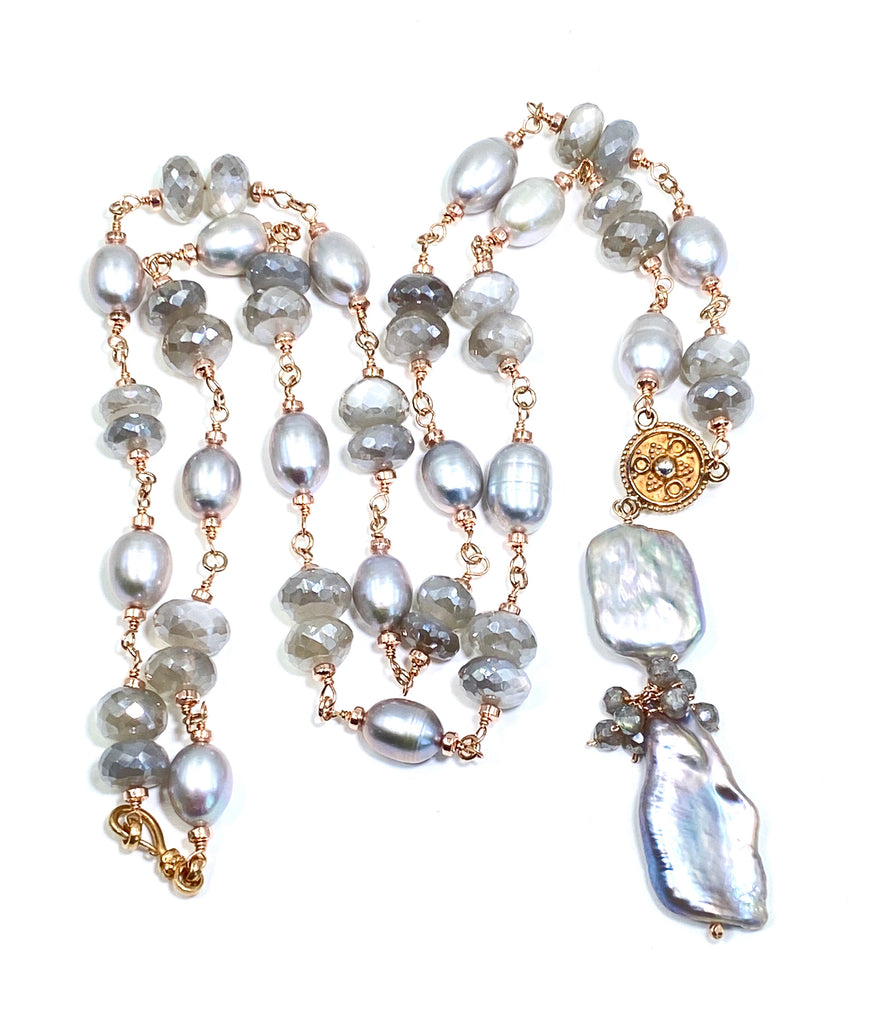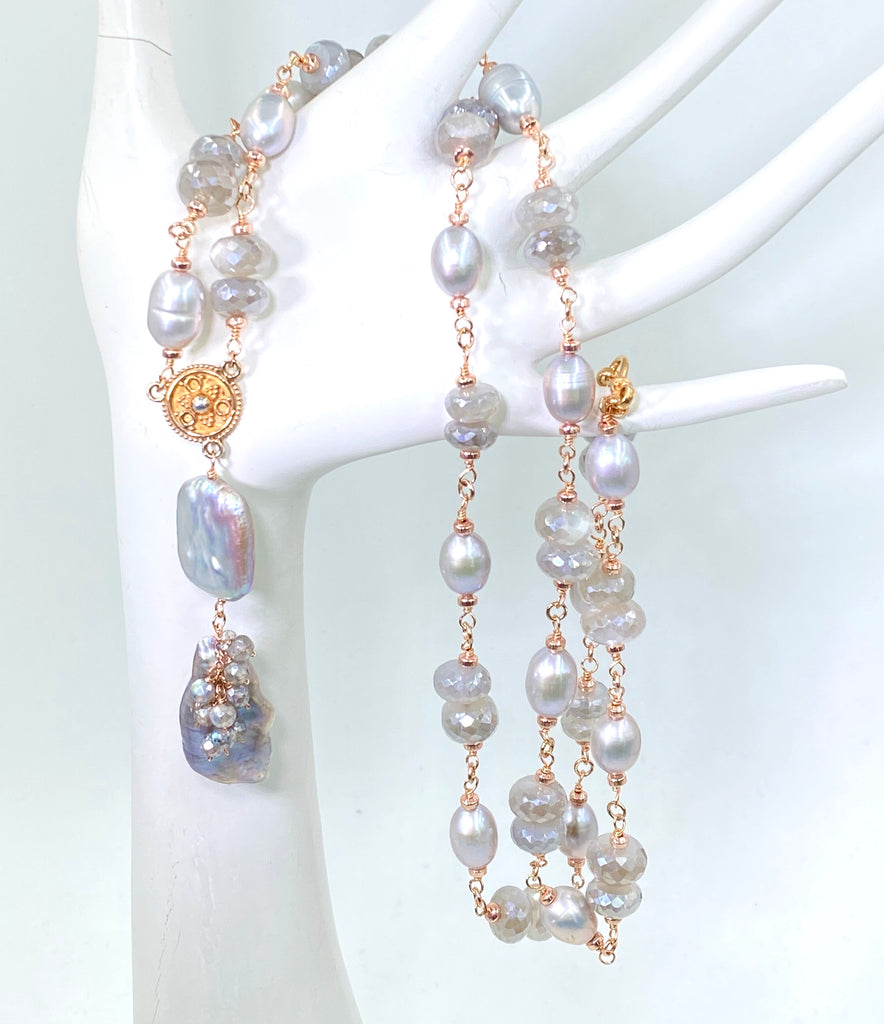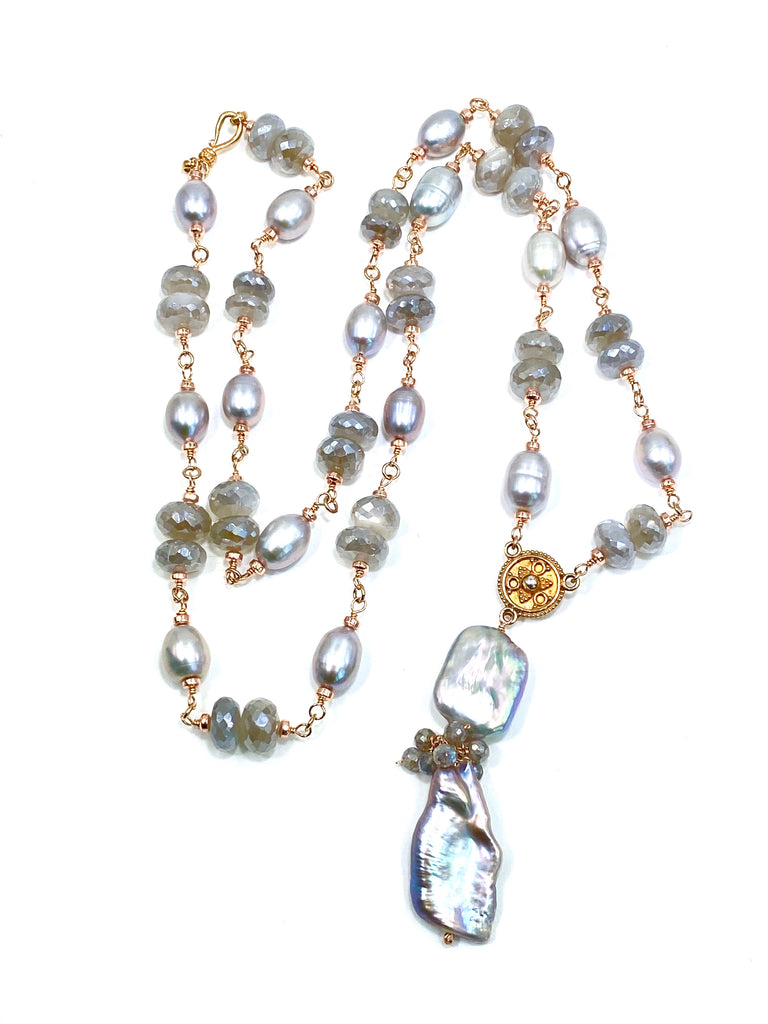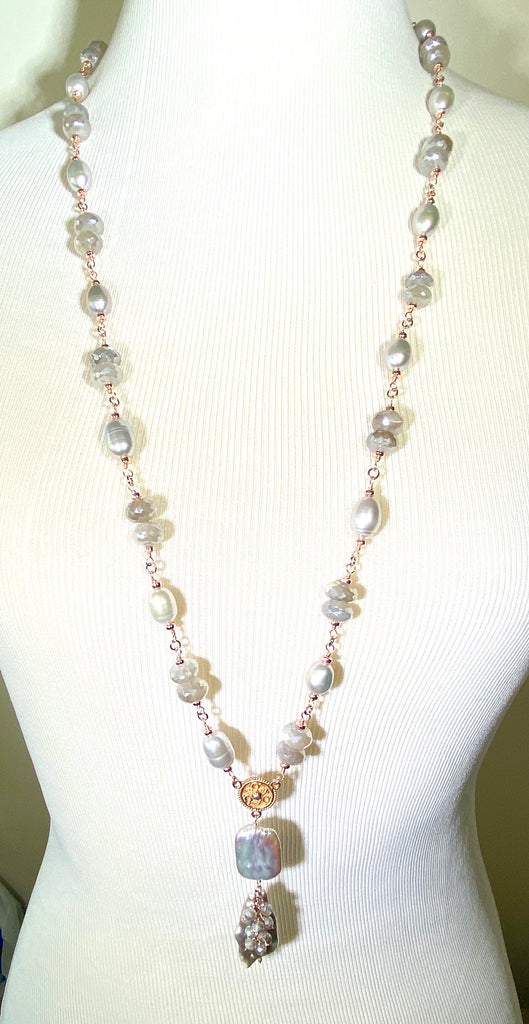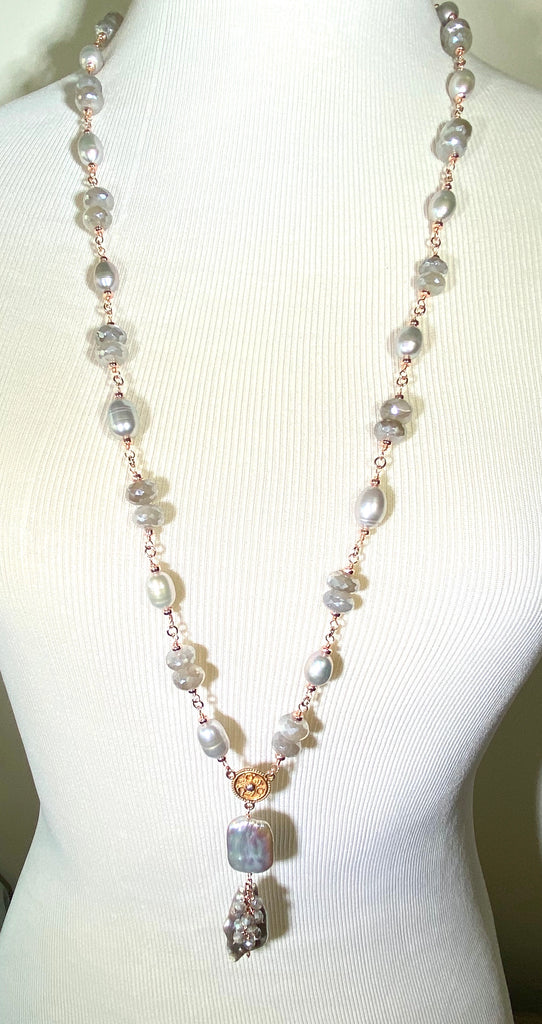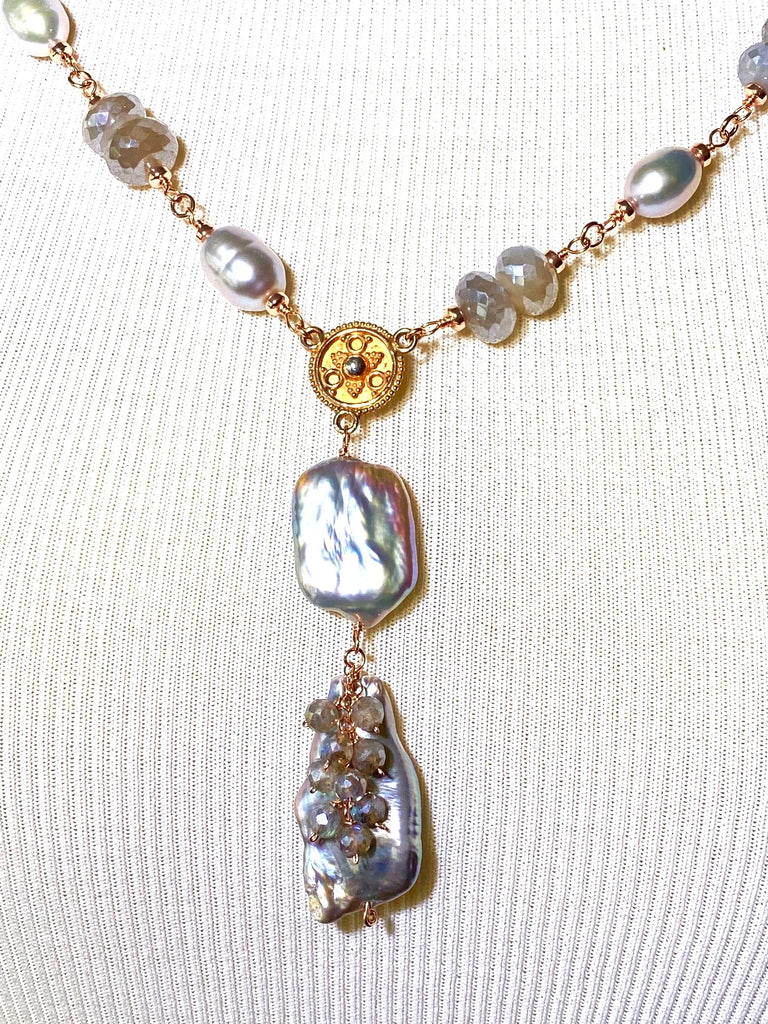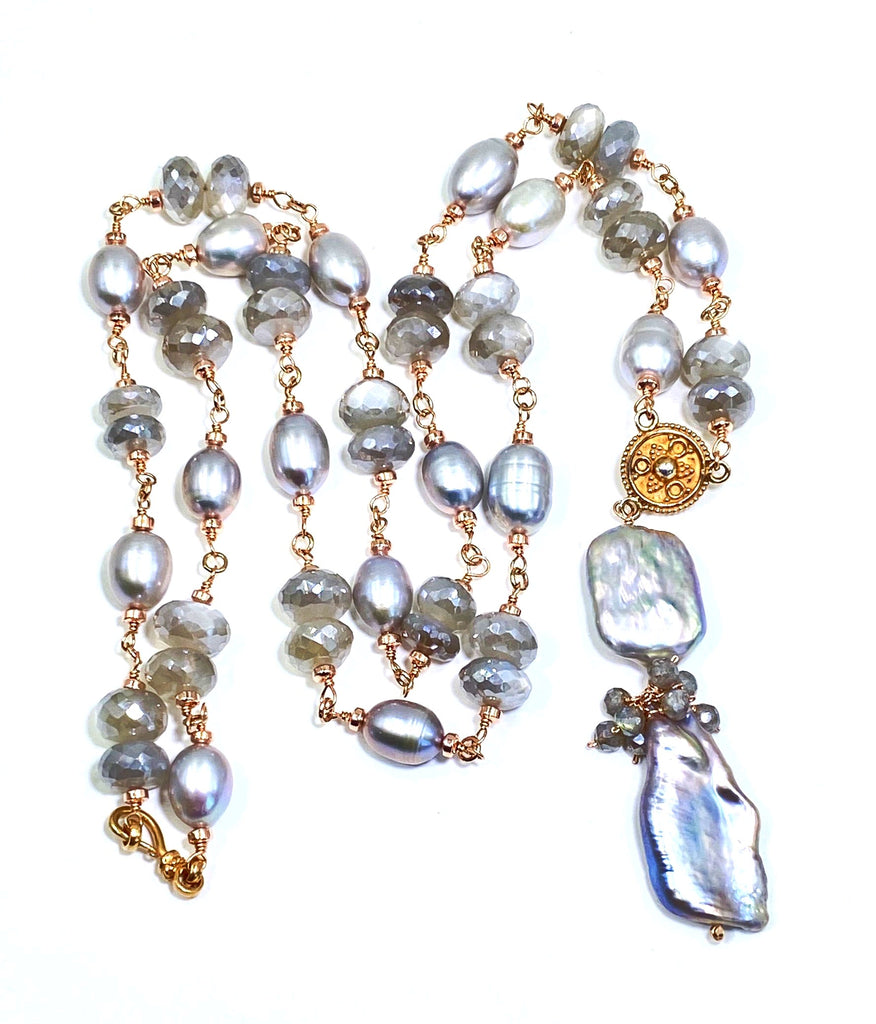 $499.00
$0.00
Rose Gold Silver Grey Pearl Moonstone Gemstone Long Necklace Sautoir
Shimmery silvery grey pearls mix with twinkling silvery grey mystic moonstones to create this rose gold filled long wire wrapped sautoir necklace.
The silvery grey pearls are baroque, square and biwa, and they are beautifully highlighted by the rich rose gold wires and accents.  New but vintage findings in rose gold vermeil of a hook clasp and three-way connector also add a warm accent color to the cooler silvery pearls and moonstones.  
Clusters of wire wrapped mystic moonstone small rounds drape down over the biwa pearl.  Rose gold filled and hematine saucers accent each pearl and moonstone.
Necklace measures 32 inches long plus an extra 3 inches for the pearl dangles.  If you wish the necklace to be a bit shorter, please contact me.
Pearls are 12 -13 mm; moonstones are 10 mm.  Very pretty.