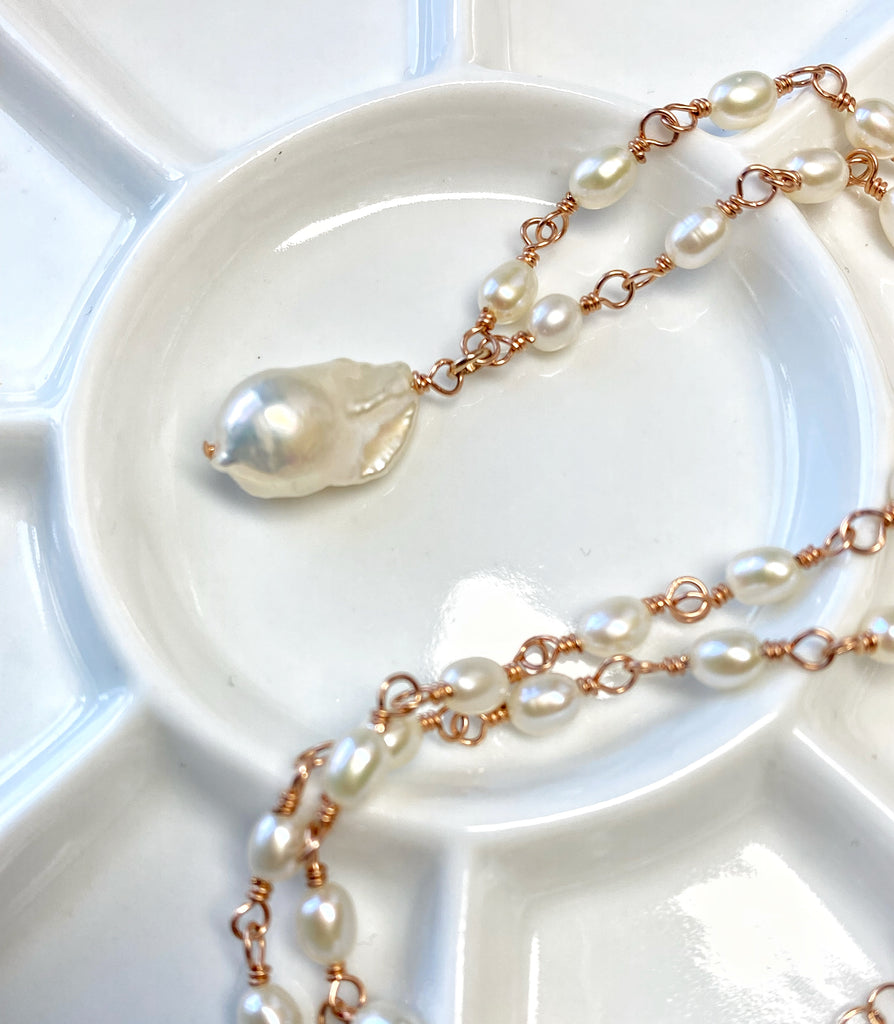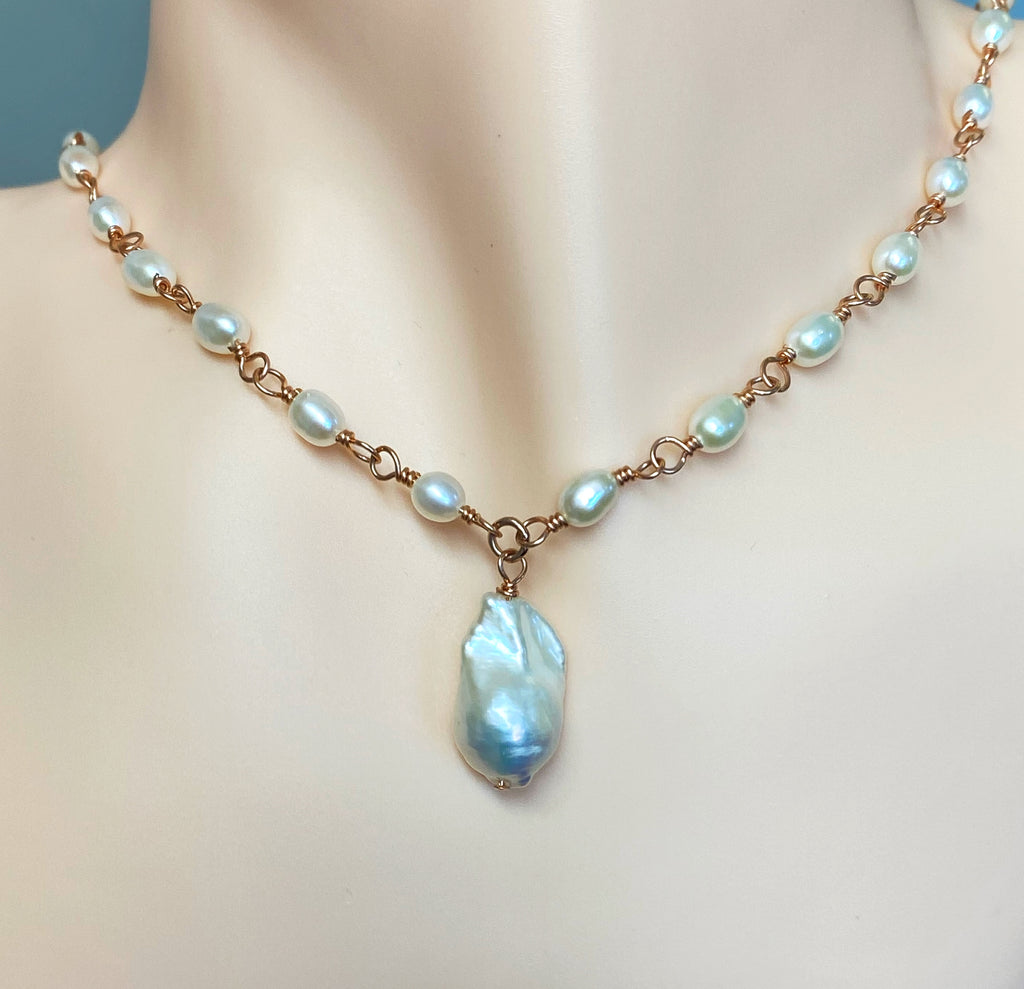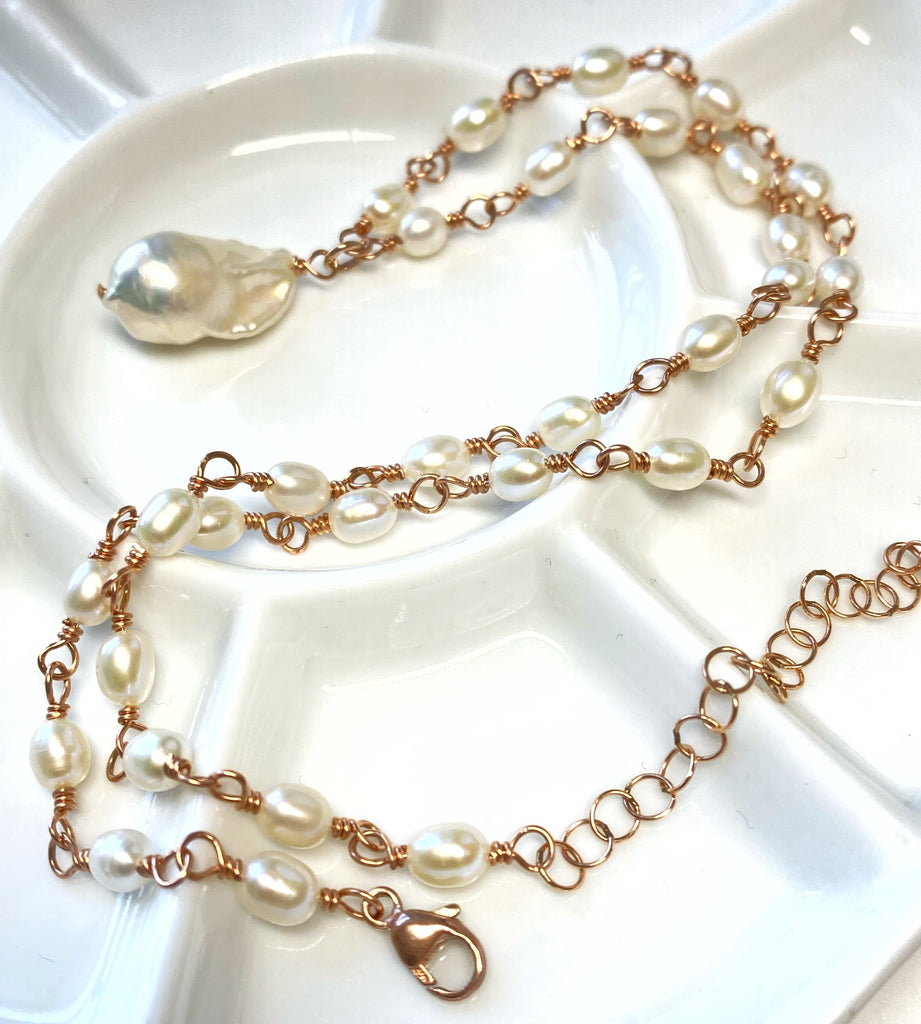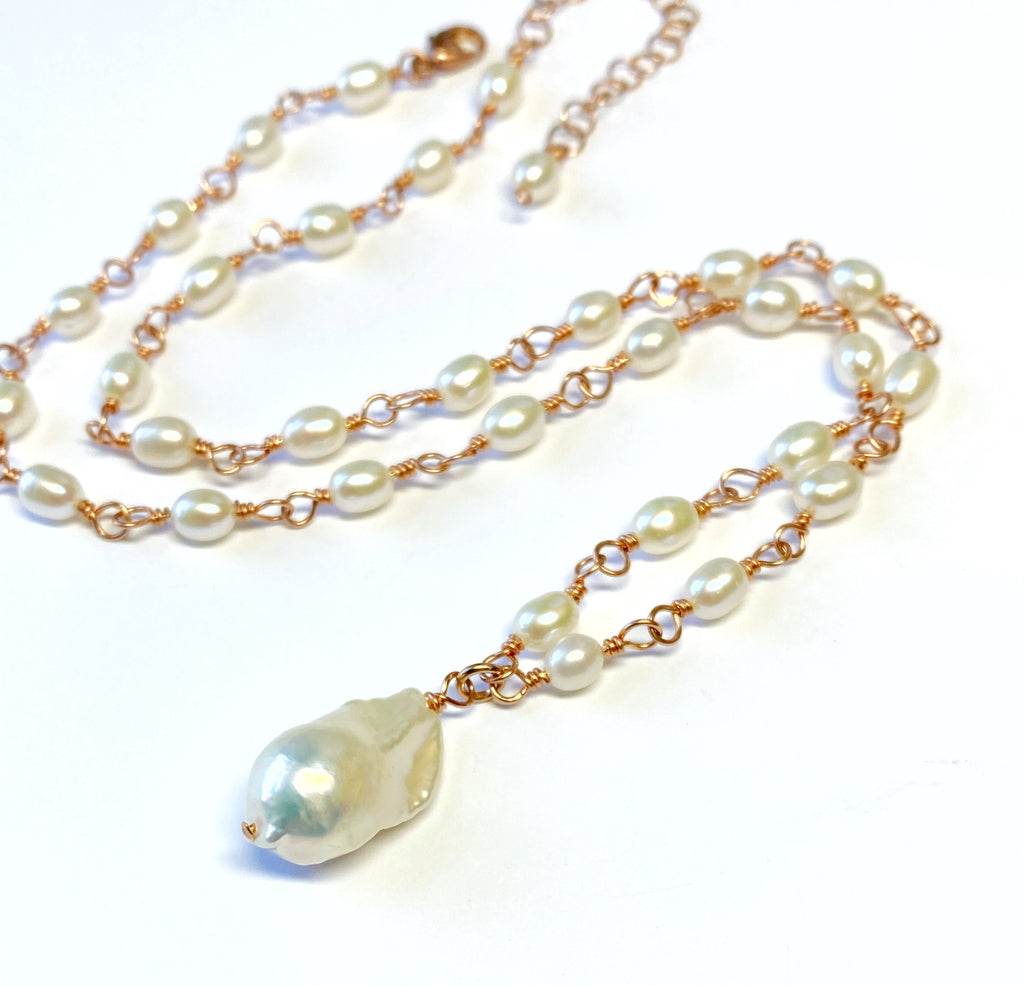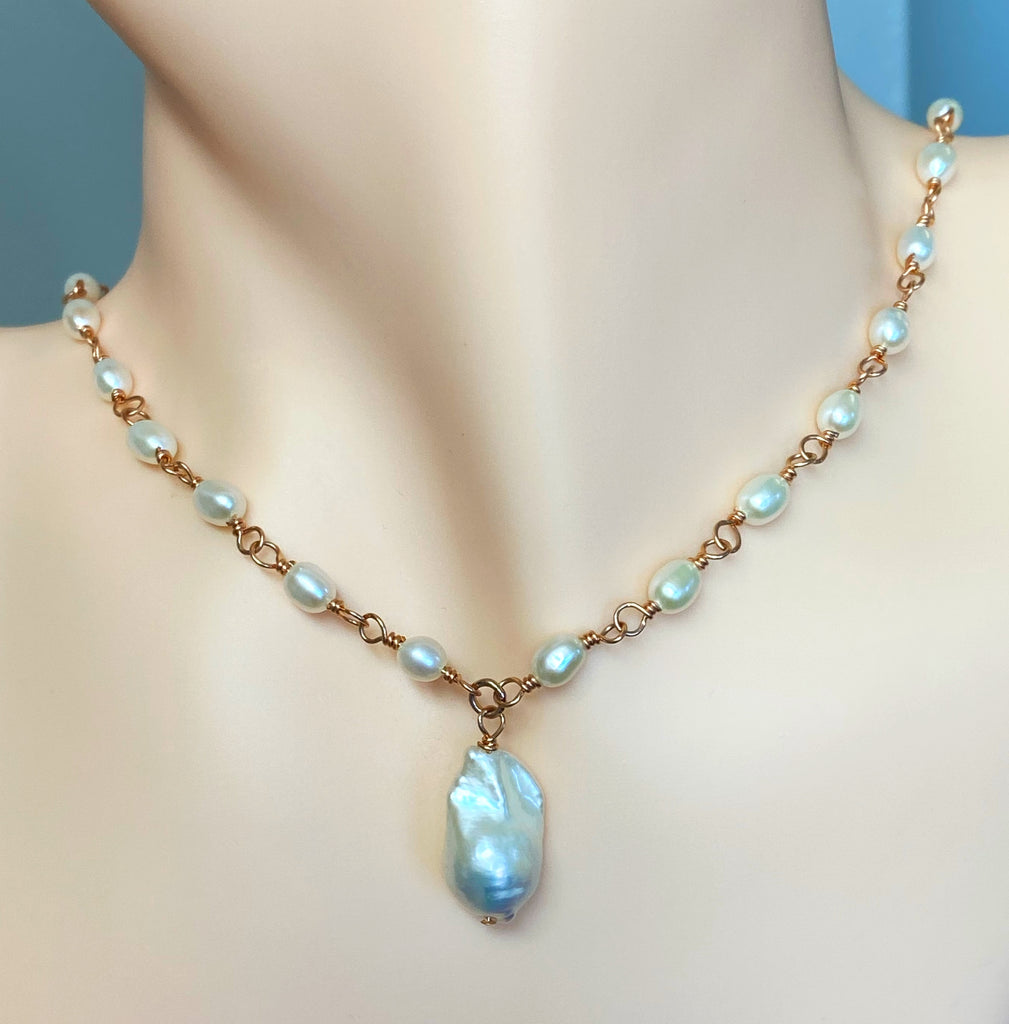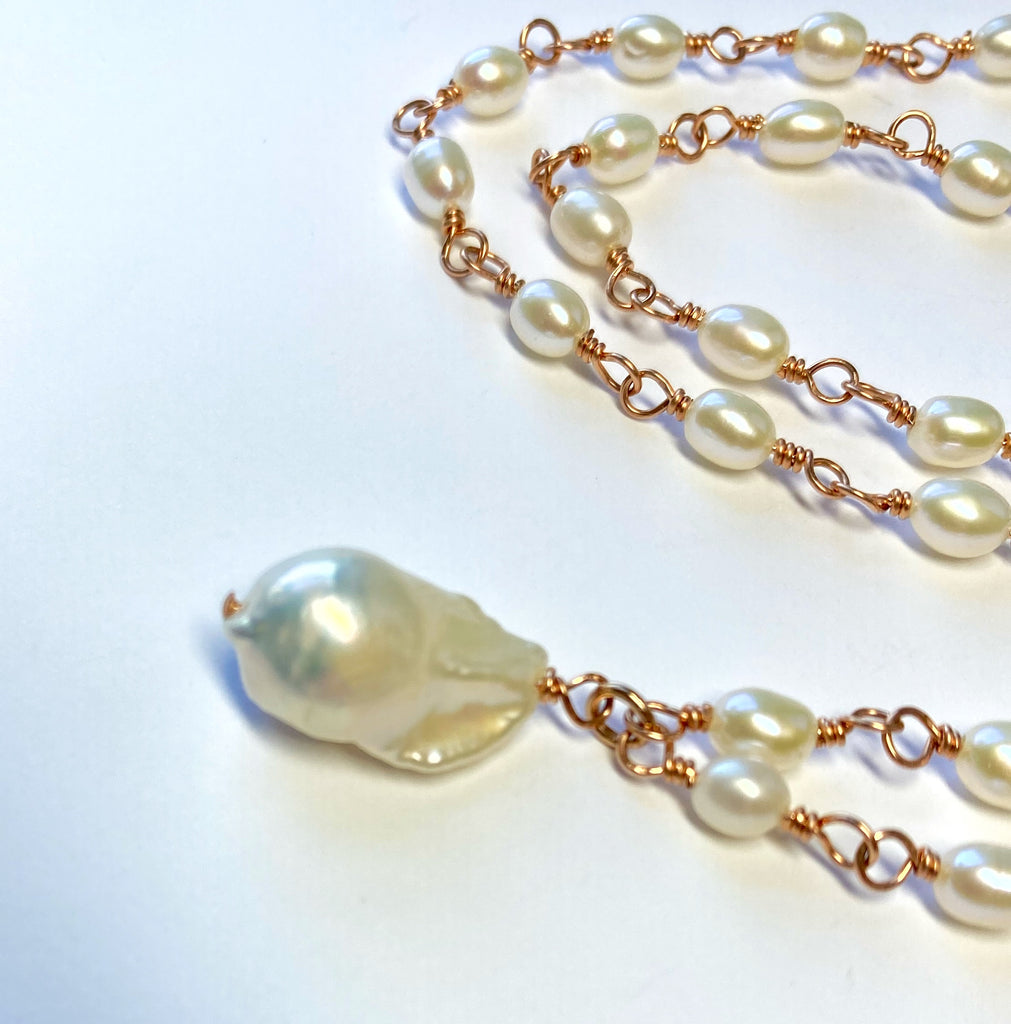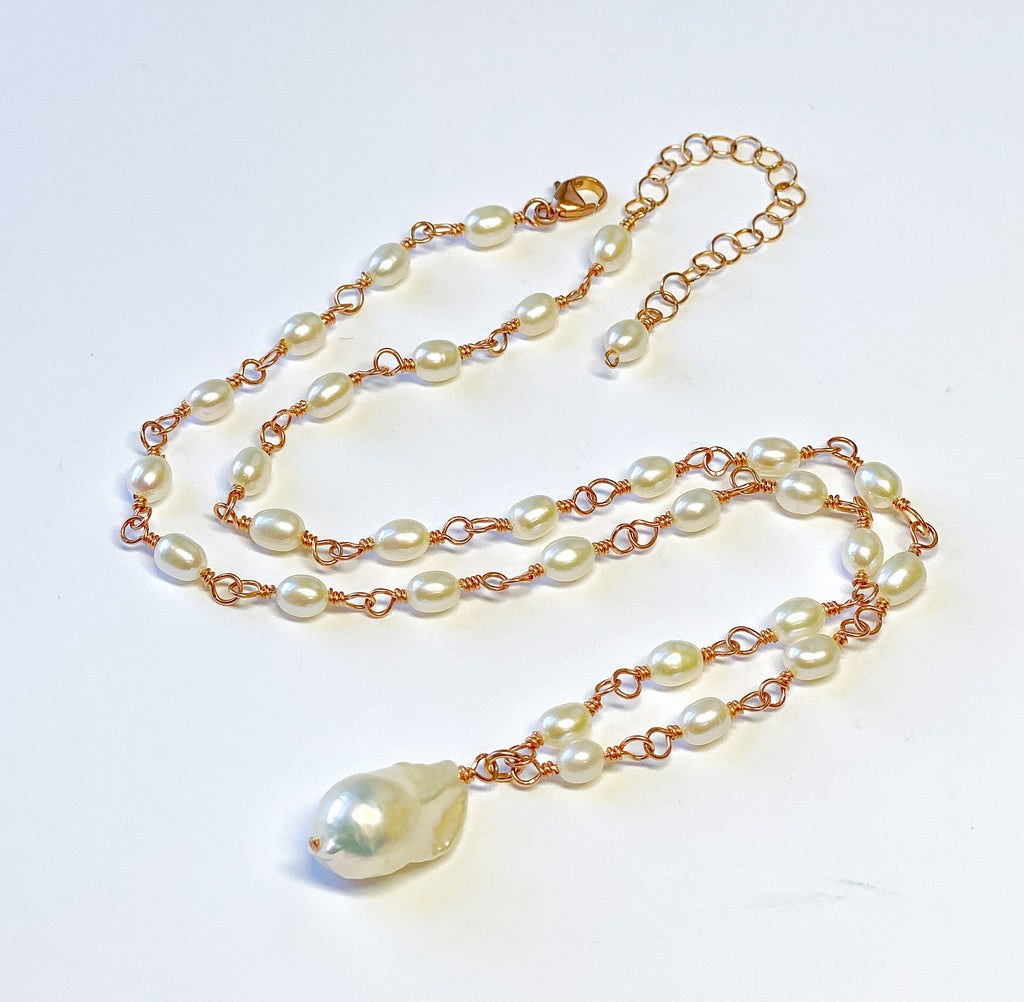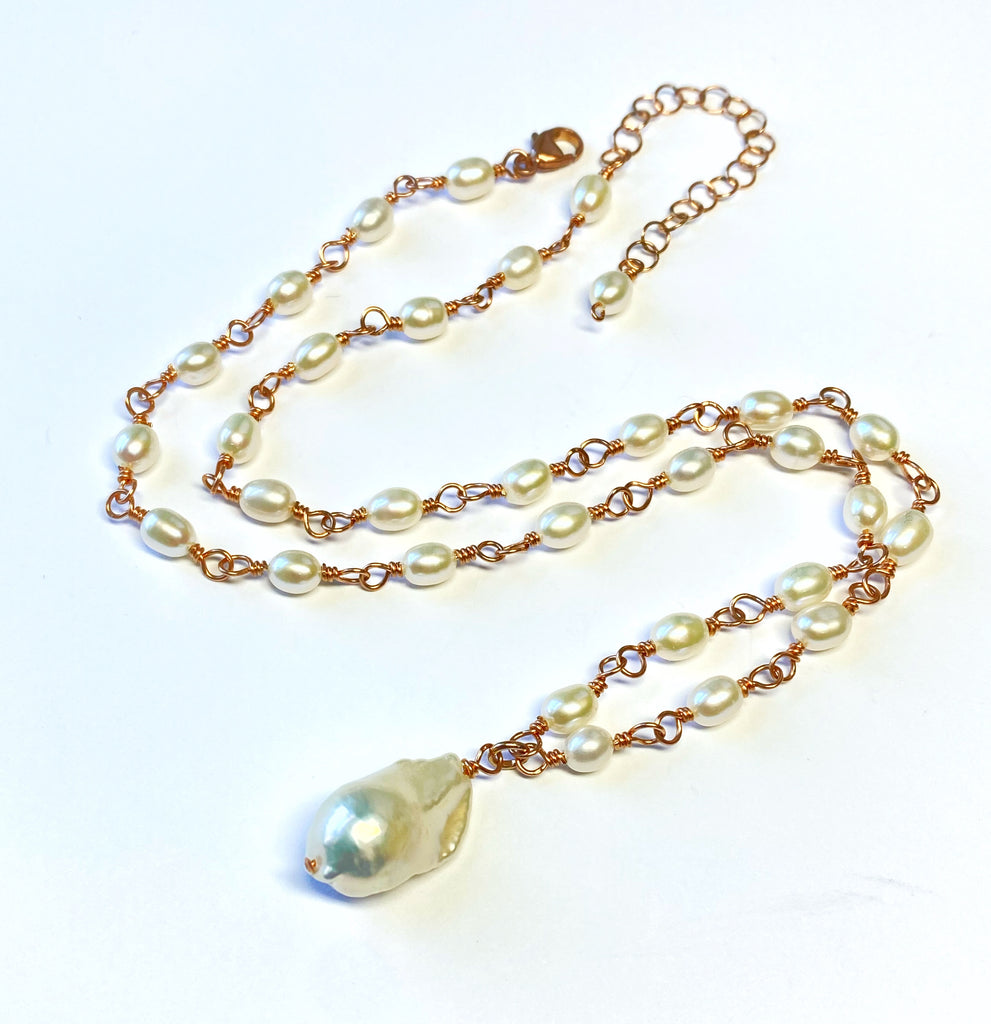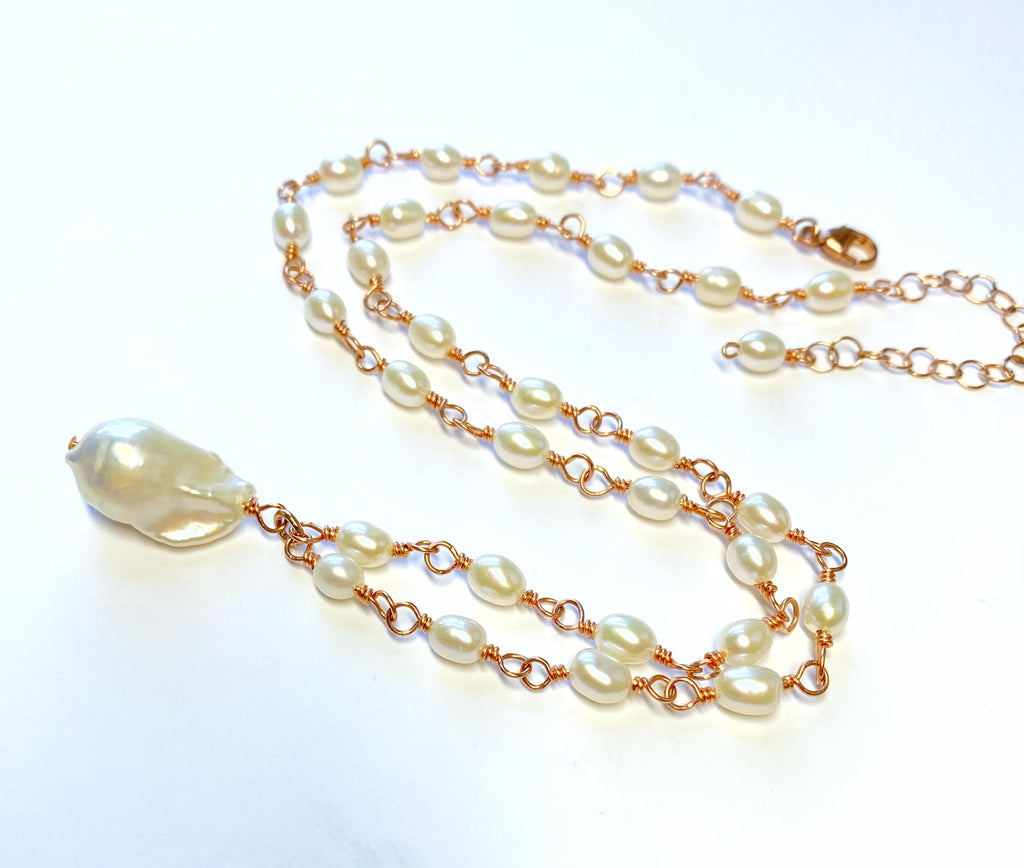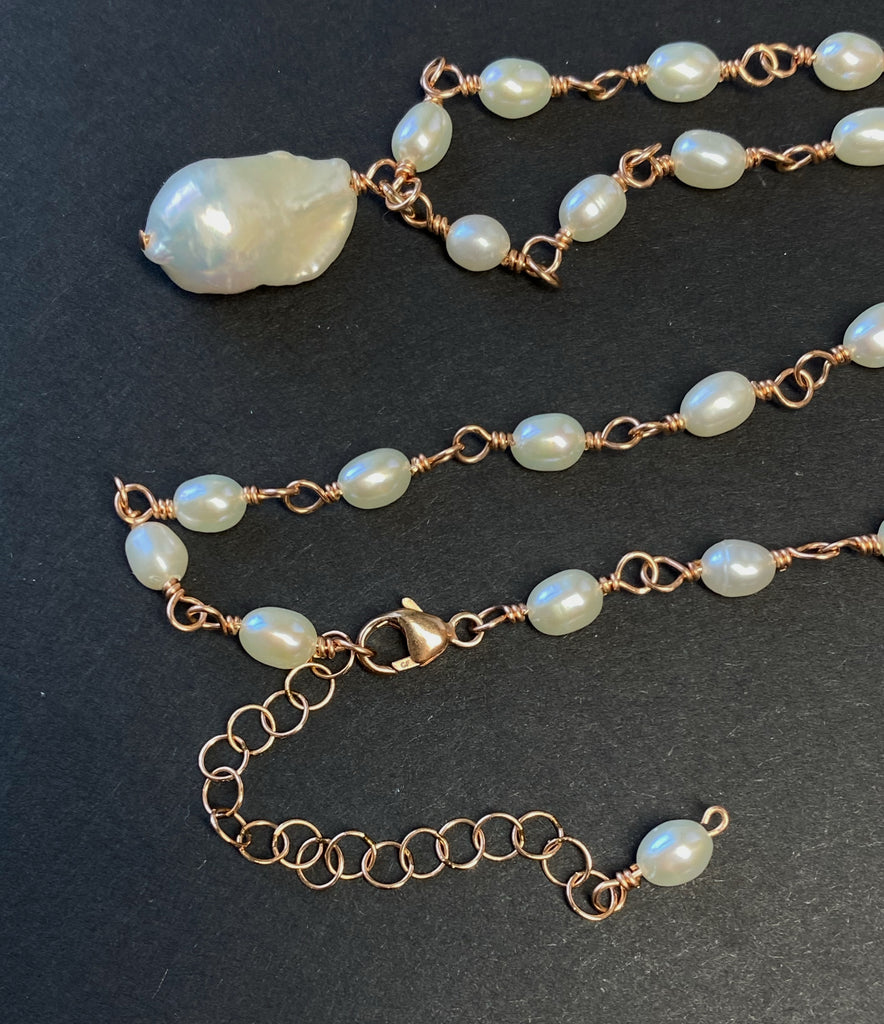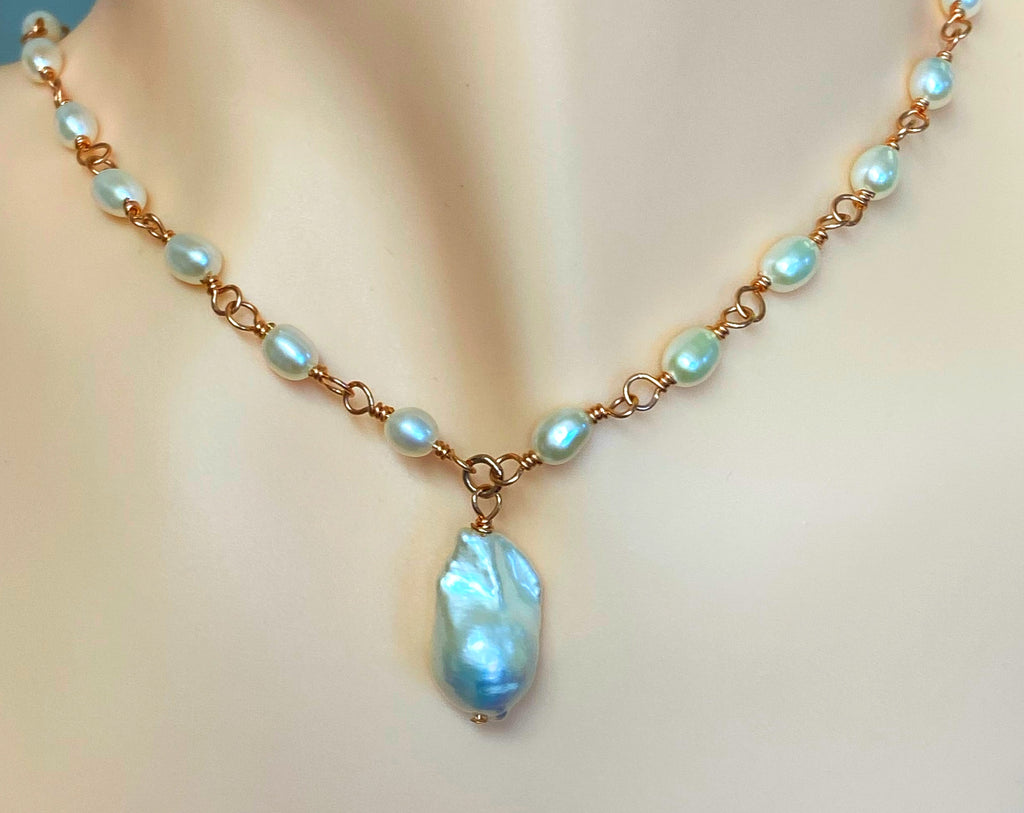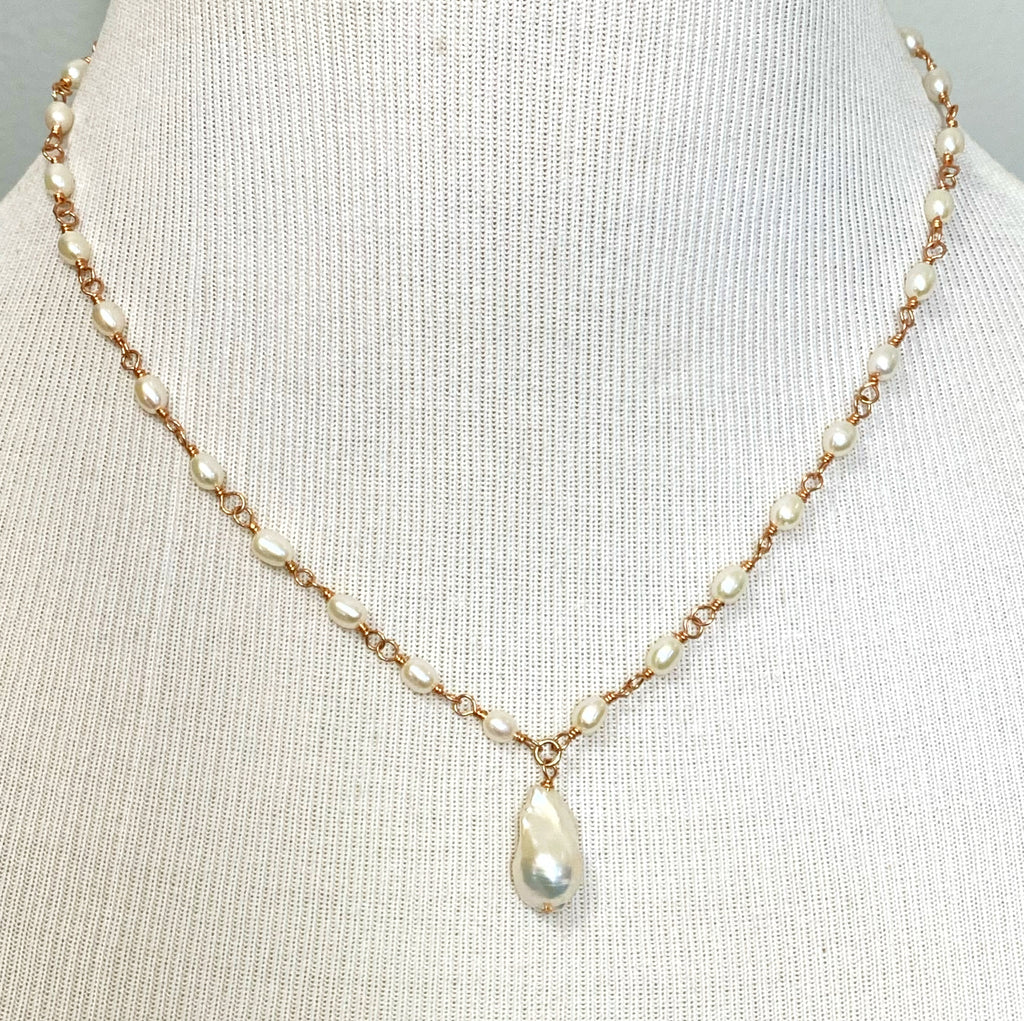 $175.00
$0.00
Dainty Baroque Pearl Necklace Wire Wrapped Rosary Style Rose Gold Fill
Small, dainty ivory pearls are wire wrapped, rosary style, on thick rose gold filled wires, dangling a lustrous ivory baroque pearl pendant to create this gleaming pearl necklace.
The plump, petite pearls measure 5 mm  by 4 mm but their quality and luster makes them appear larger. 
The very reflective, ivory white, baroque pearl measures 16 mm x 9 mm blends so well with rose gold and ivory pearls, and flatters the skin beautifully.
This necklace is perfect for layering or wearing alone, casual or dress, and it makes a perfect gift for someone special. 
Great for bridesmaids and brides, you can't go wrong with this necklace.  Shop for the holidays now.
Meticulously wire wrapped the necklace measures 16  to 18  inches long with extender chain.  Rose gold filled lobster clasp closure. 
Pearl dangles from a rose gold filled ring for a length of about 3/4 inch.
This is not a flimsy necklace made overseas; it is high quality pearls and high quality wire wrapping.
This necklace is also available in sterling silver, 14 kt gold fill and oxidized silver in separate listings.