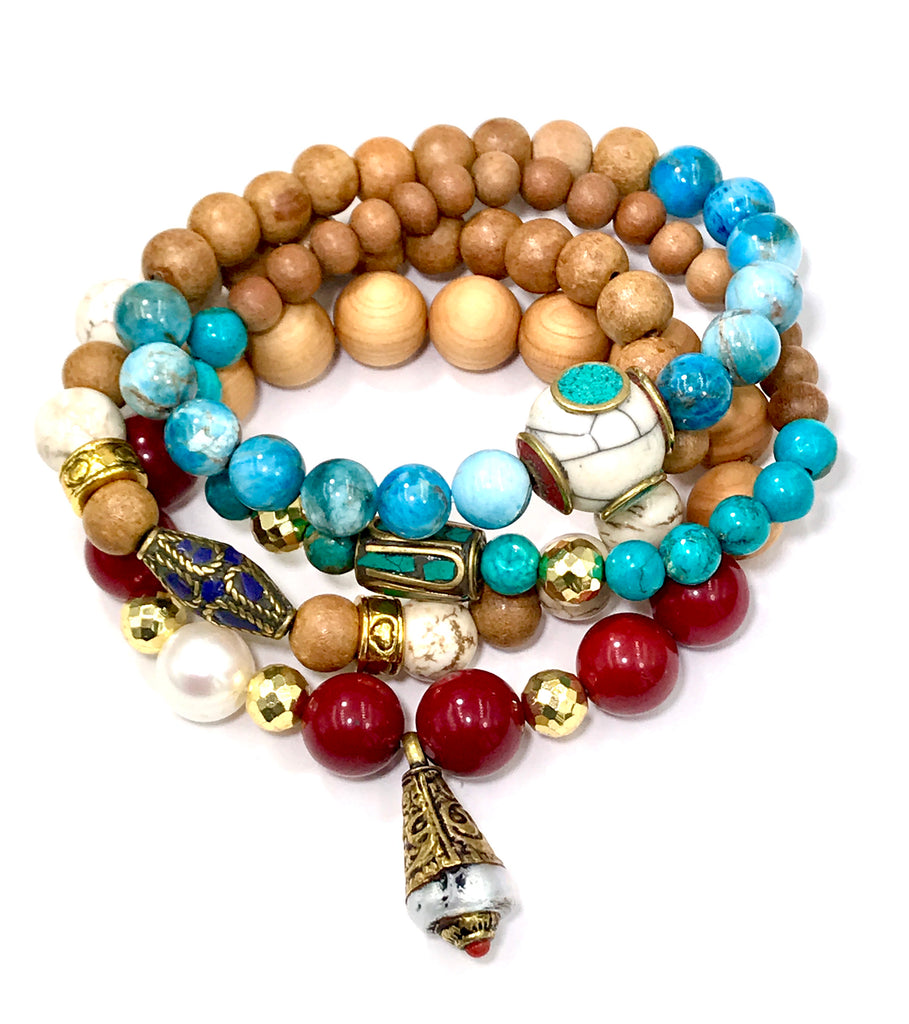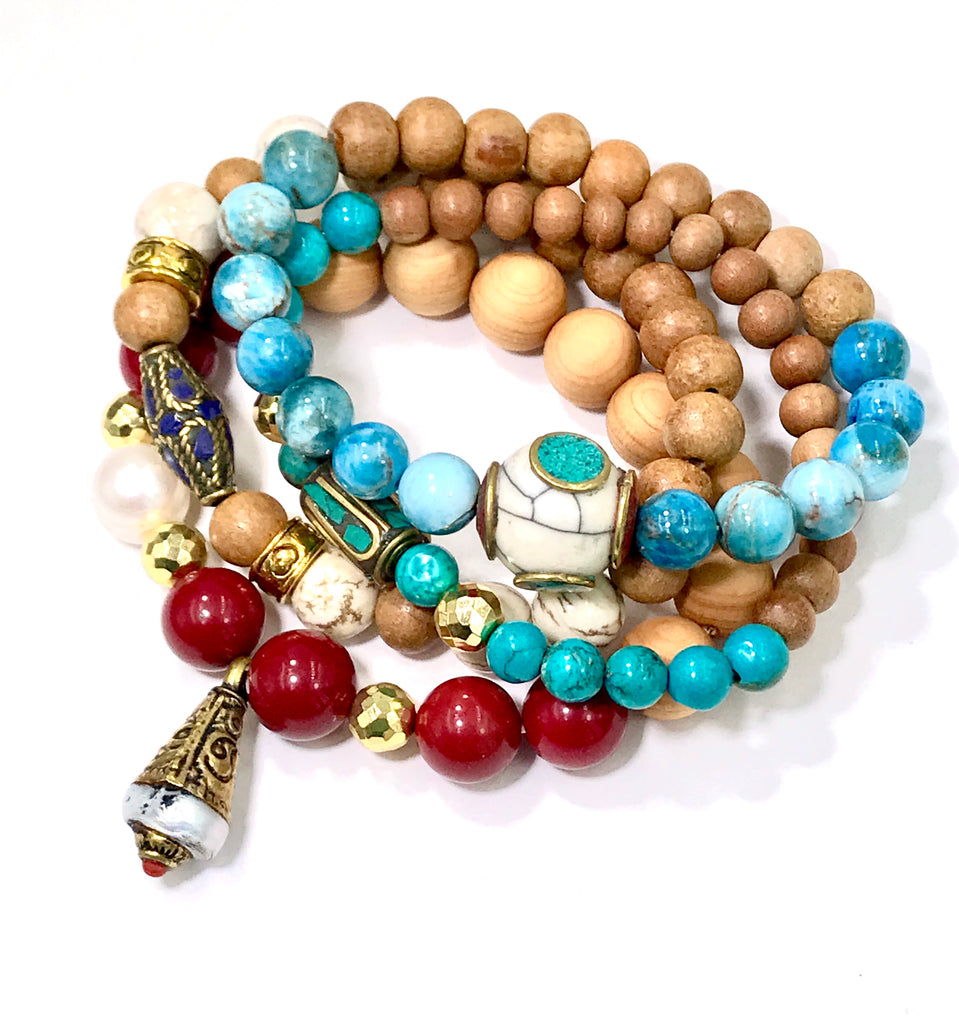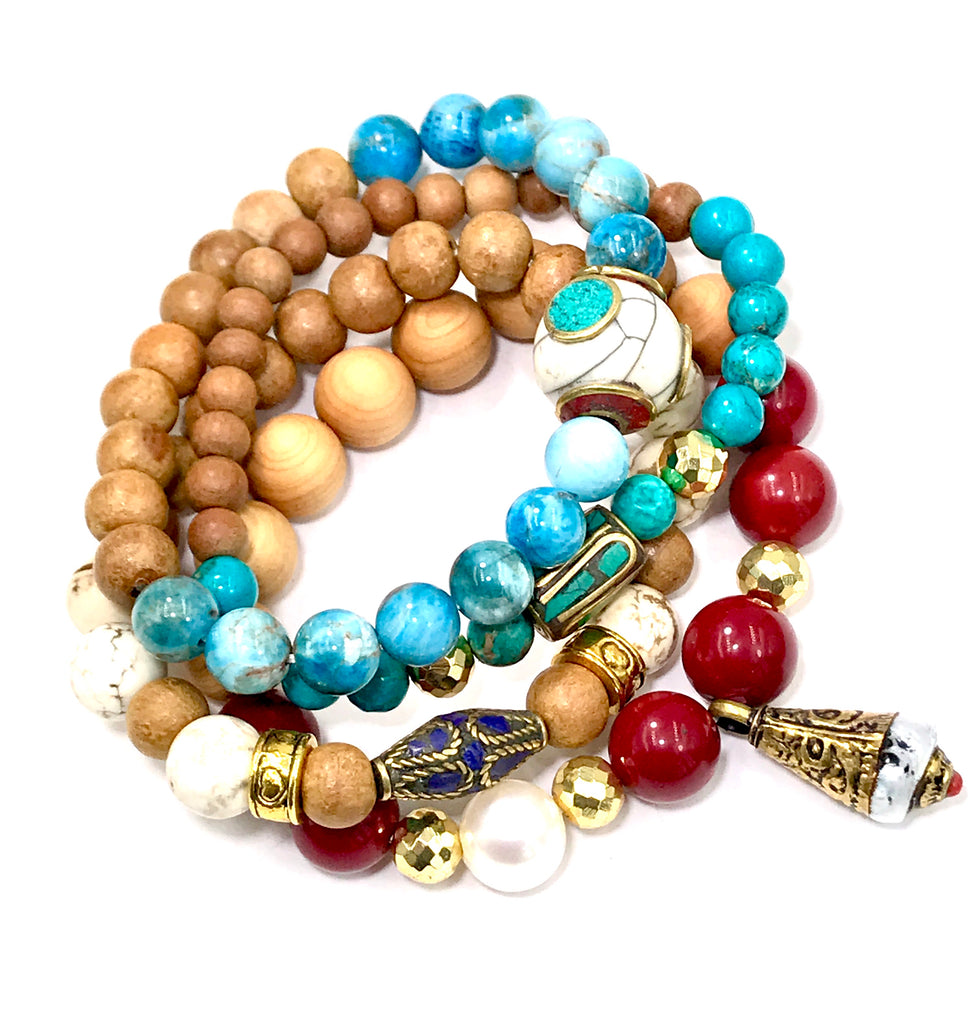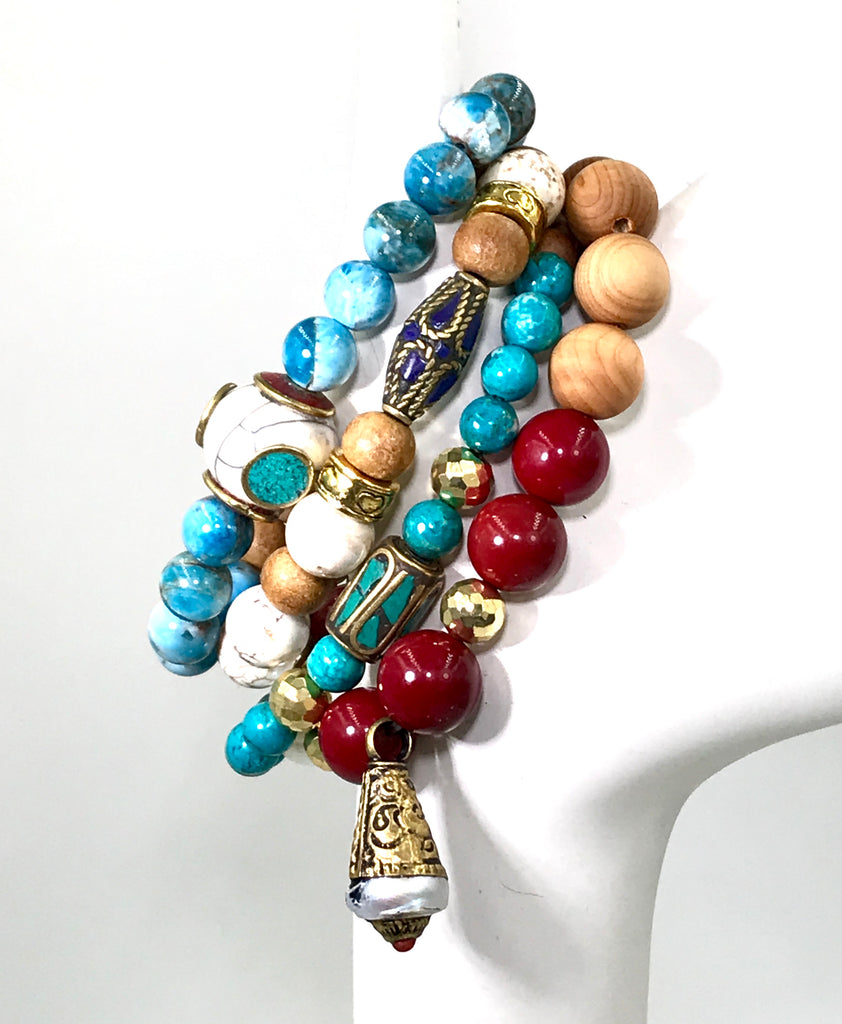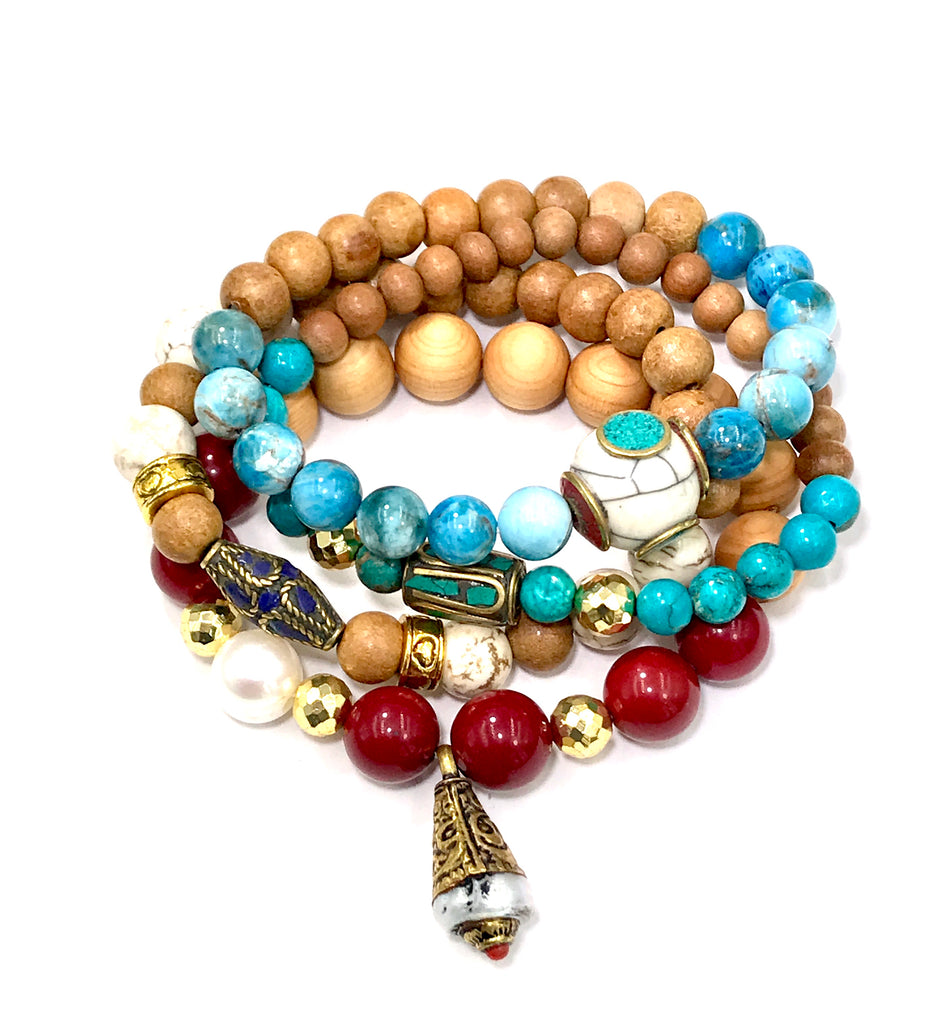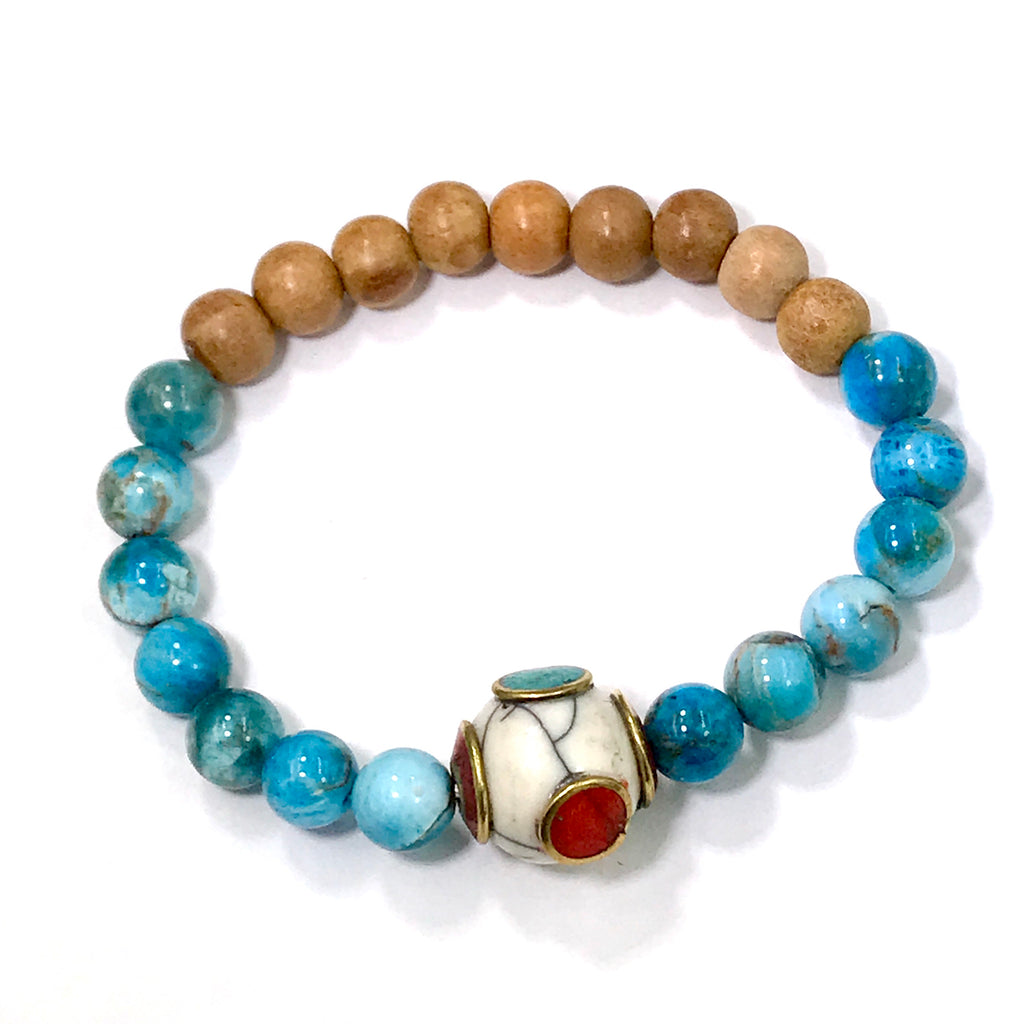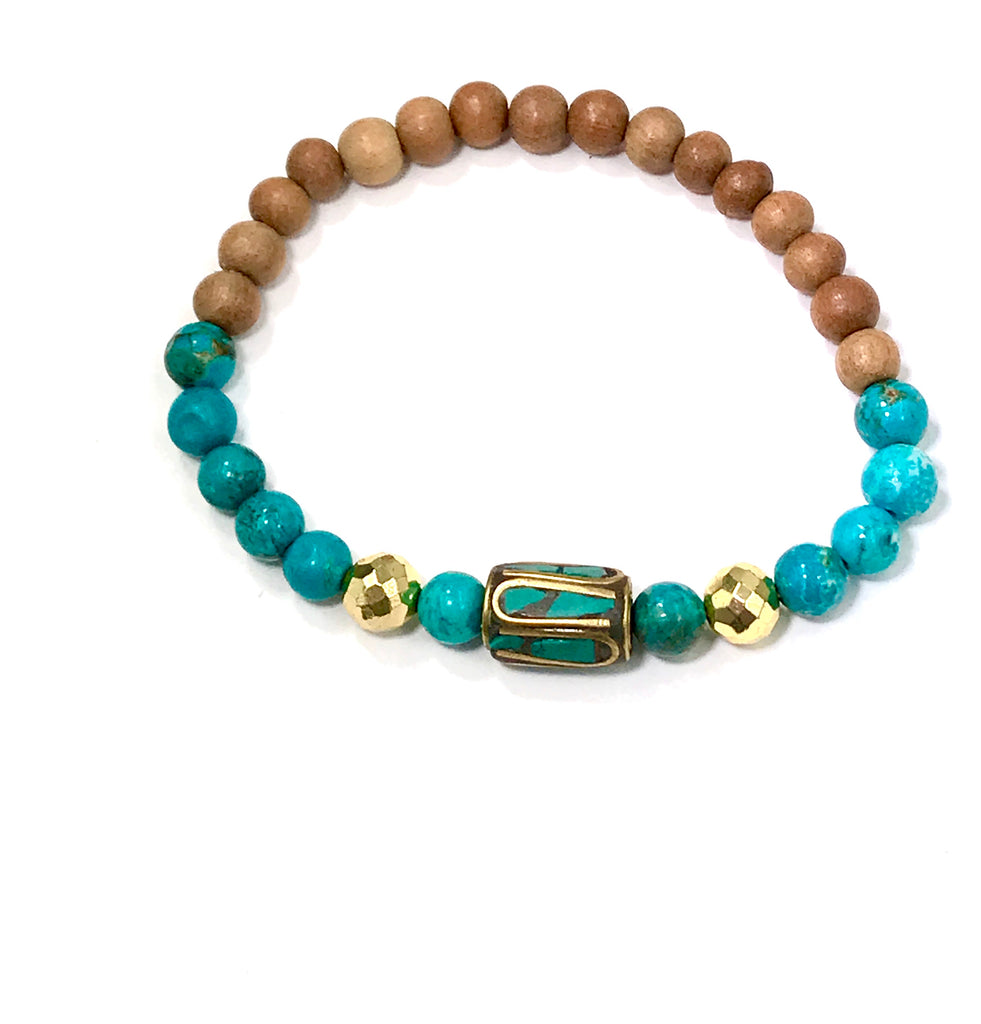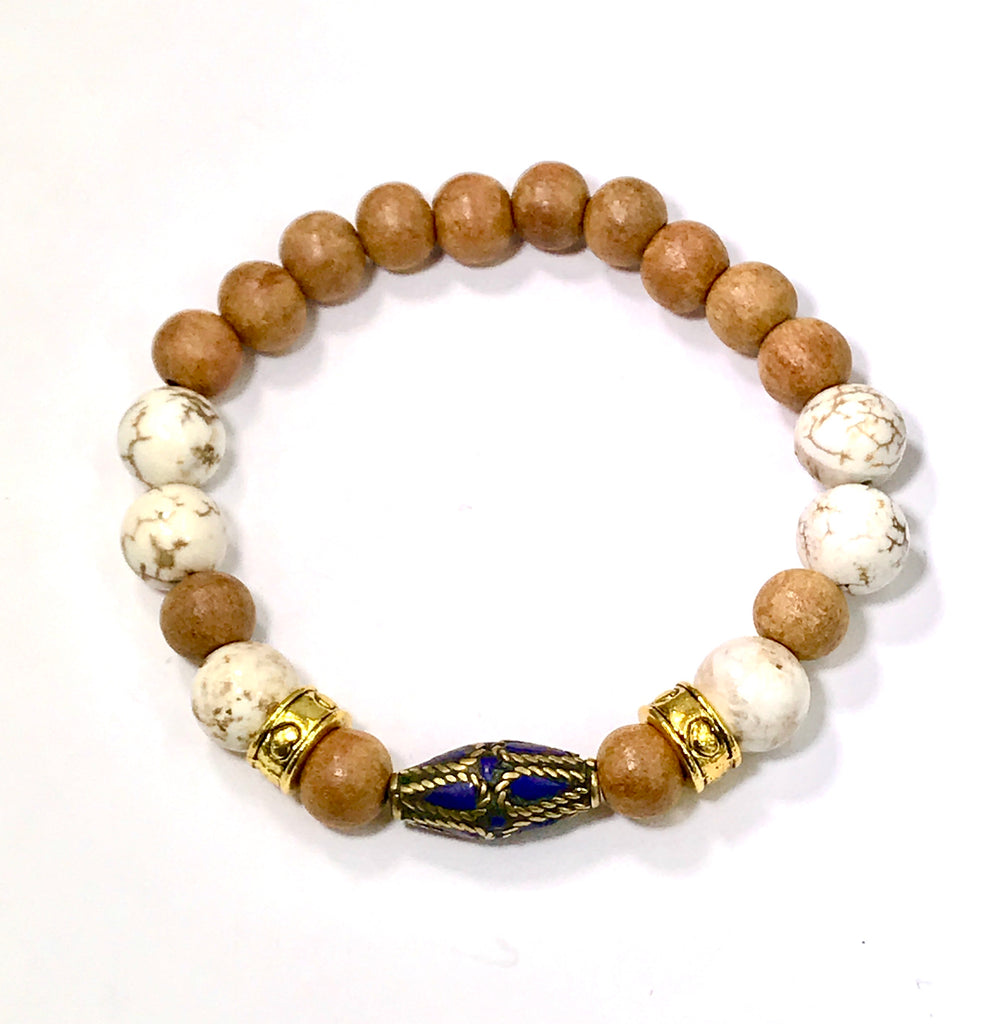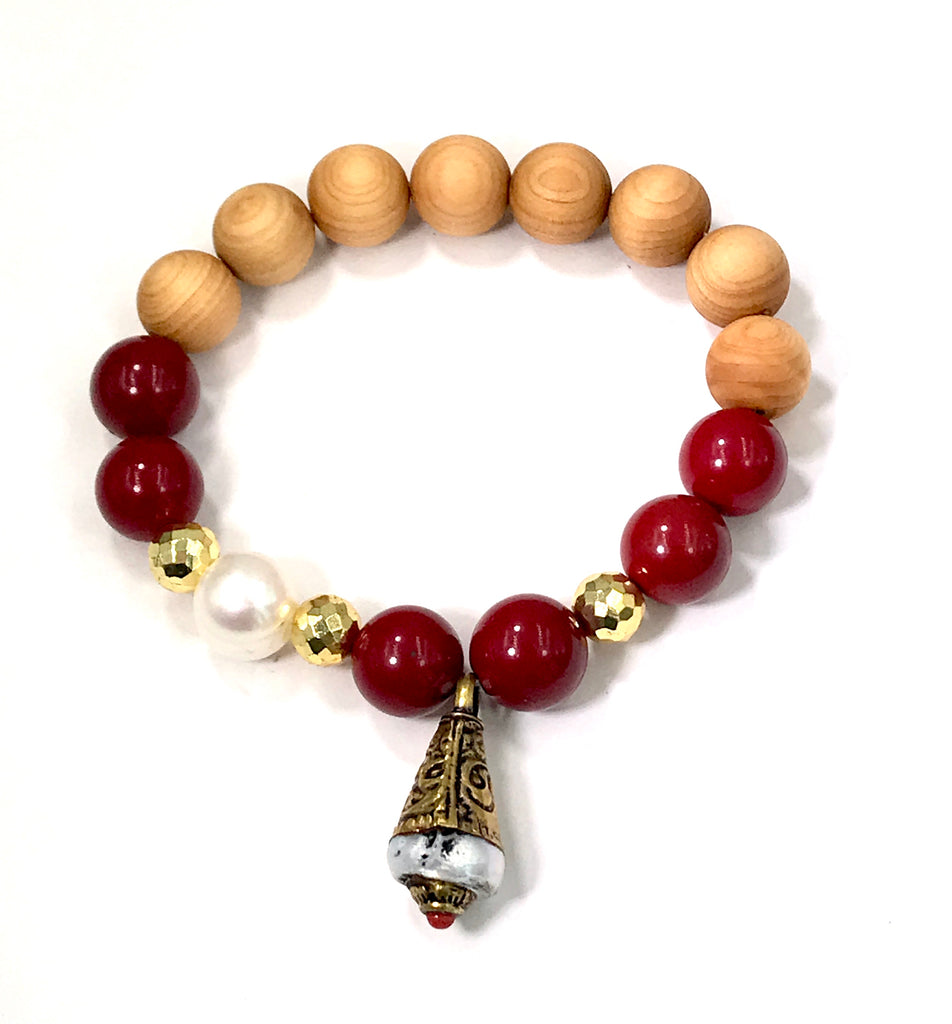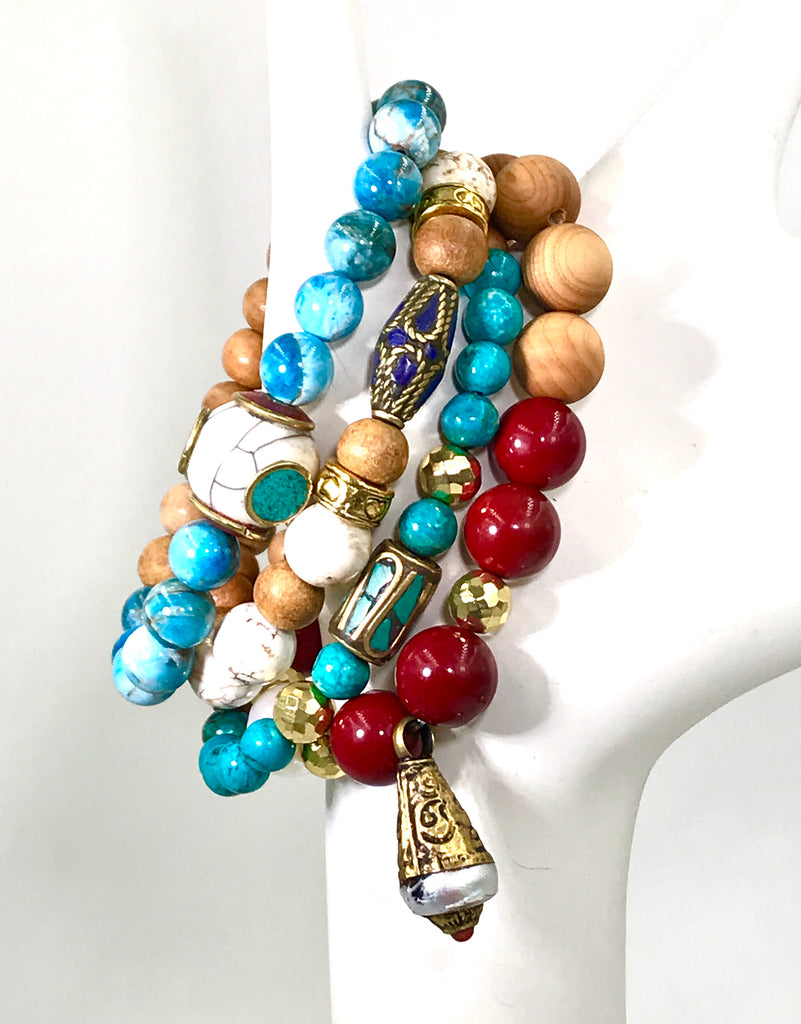 $128.00
$0.00
Colorful Boho Bracelet Stacking Set of 4 Tibetan Beads Turquoise Apatite Red Coral
This is a set of 4 colorful boho stretch stacking bracelets combining lightly scented sandalwood beads with colorful gemstone beads and Tibetan handmade beads.
One bracelet combines round red coral beads with sandalwood beads, gold faceted pyrite beads and a dangling Tibetan bead.
Second bracelet combines blue apatite round beads, 8 mm, with sandalwood beads and a larger Tibetan bead in the center.
Third bracelet combines smooth turquoise round beads, 6 mm, with gold pyrite beads and sandalwood beads, and it is centered by an elongated Tibetan bead.
Fourth bracelet combines howlite beads with sandalwood beads and gold metal embossed bead, all centered by a blue and gold Tibetan bead.
Add more from your own collections to make your unique combinations!  
Bracelets are all strung on double strands of top quality stretch cord, knotted and epoxied and hidden in the beads.  ROLL ON, ROLL OFF.  Please choose your desired length of bracelets from the drop down menu, or send us a CHAT MESSAGE with your wrist size, and we will have the bracelet made to fit accordingly.  
Measure your wrist just above the wrist bone and add 3/4 inches to that measurement to choose your best size.  Additional info can be found in FAQ section.