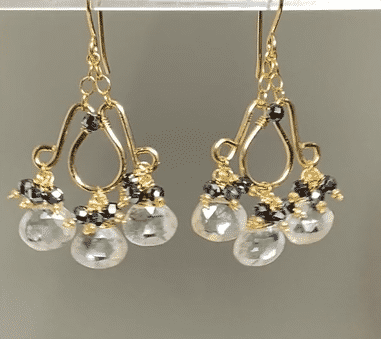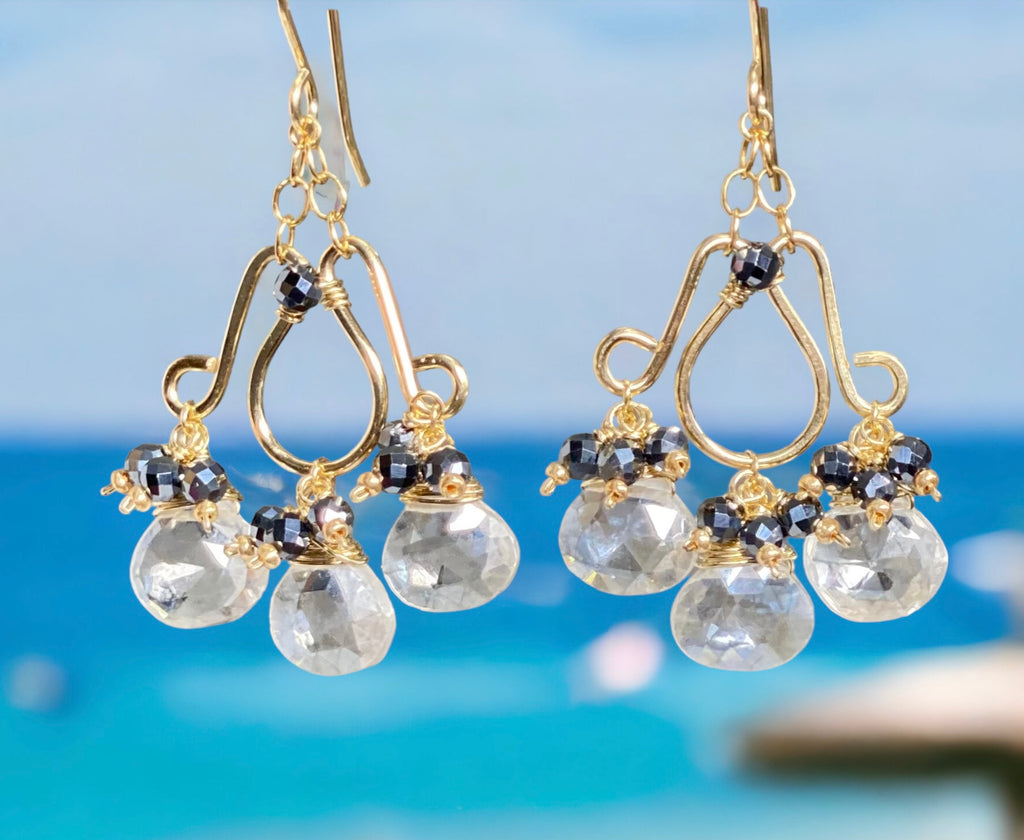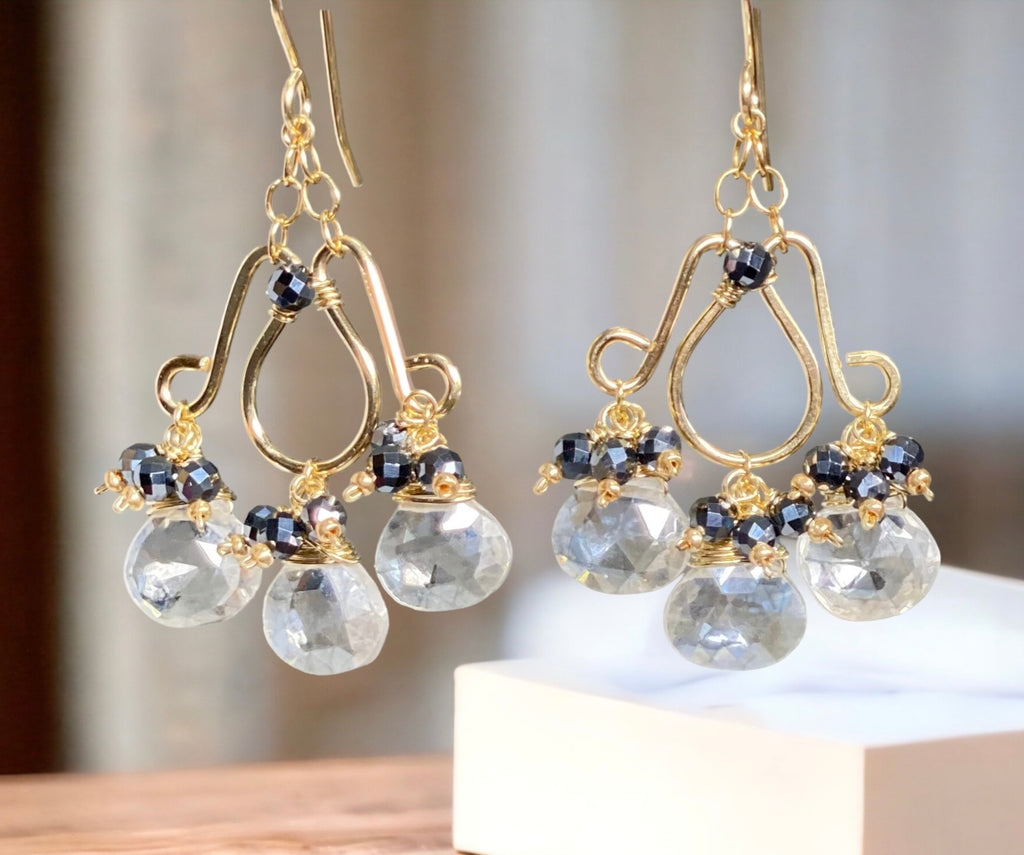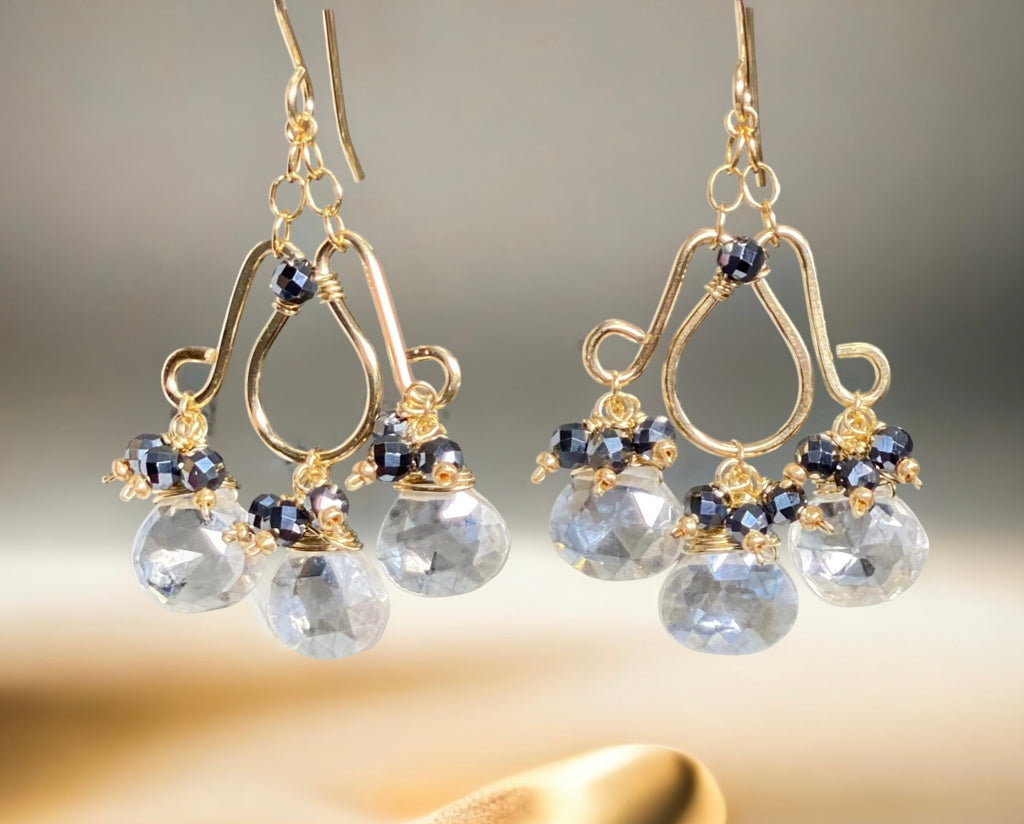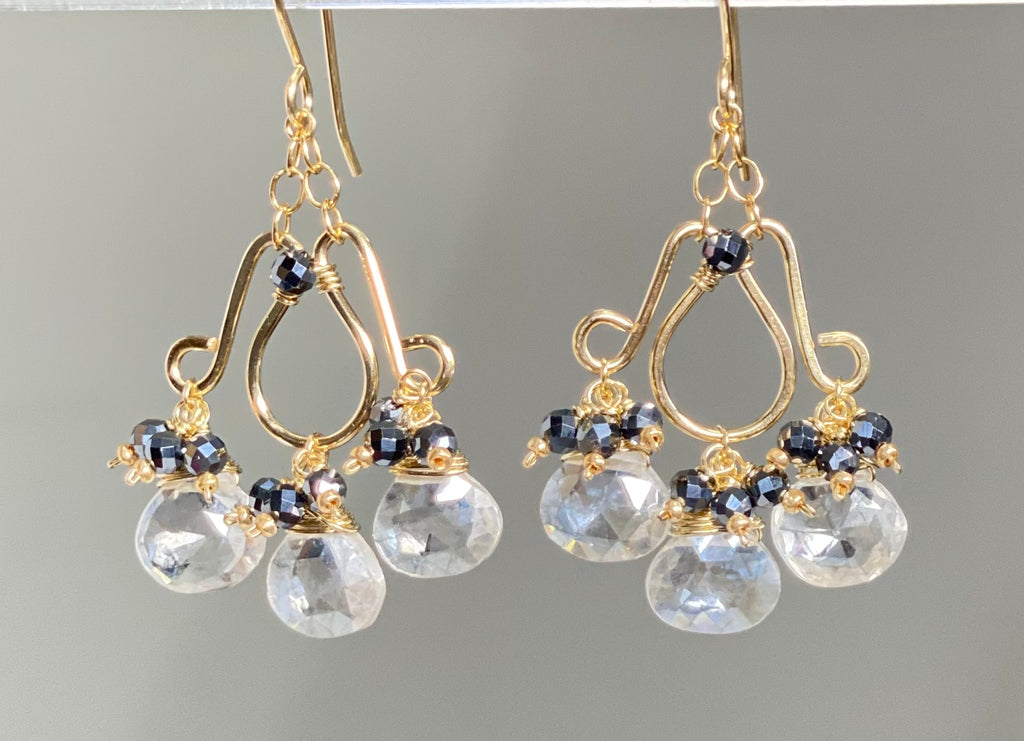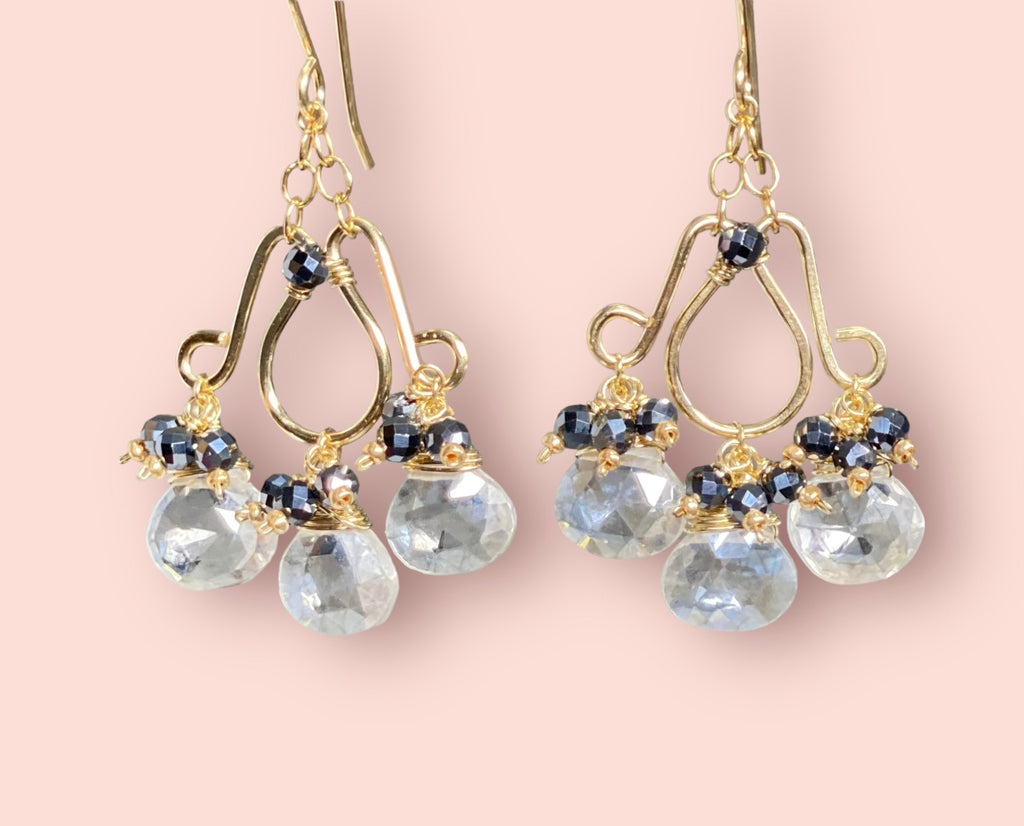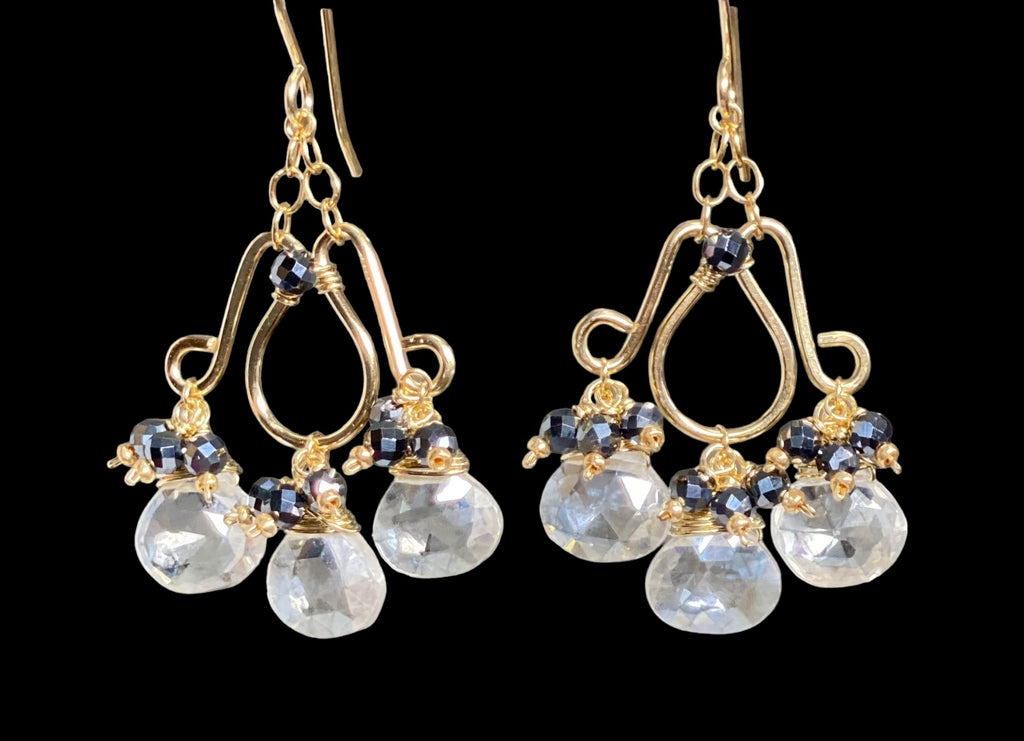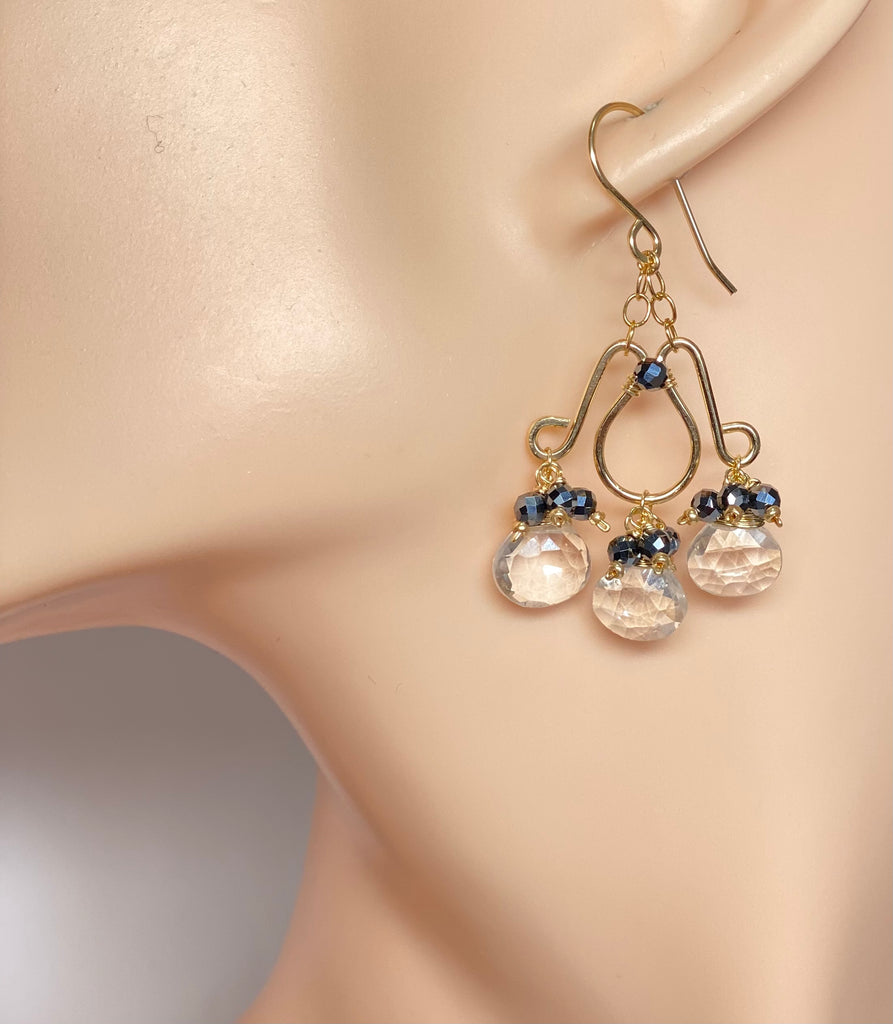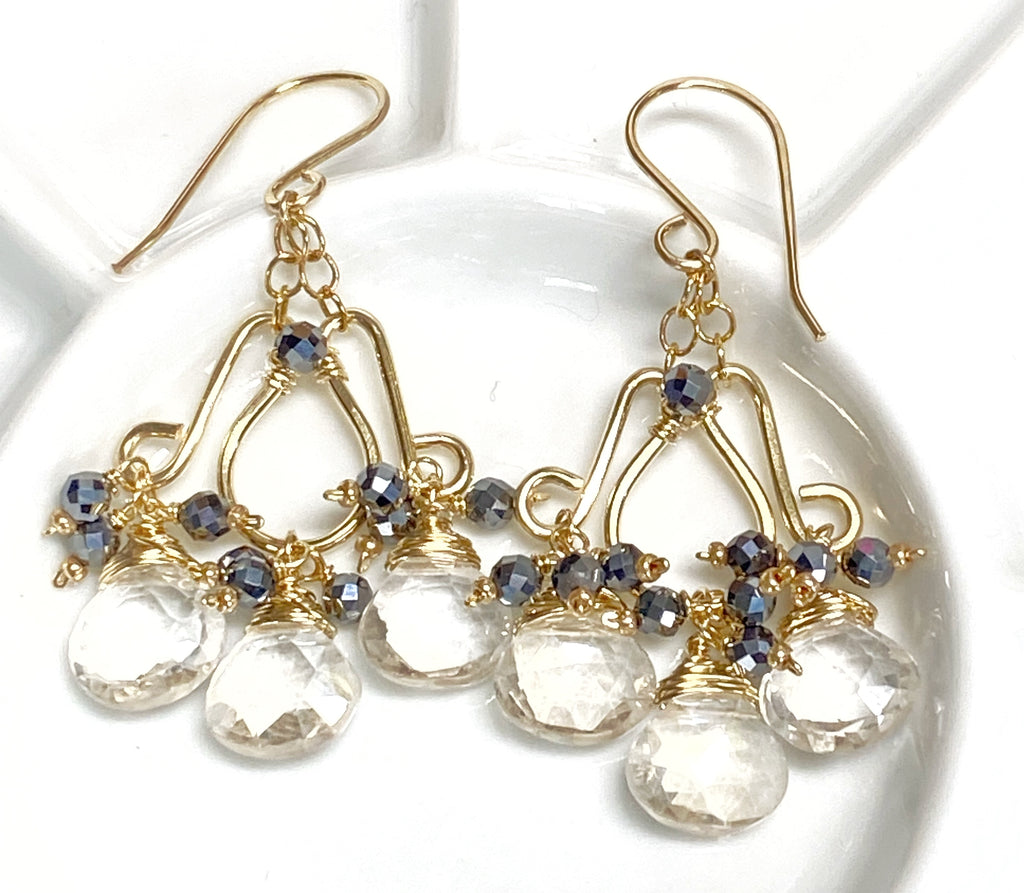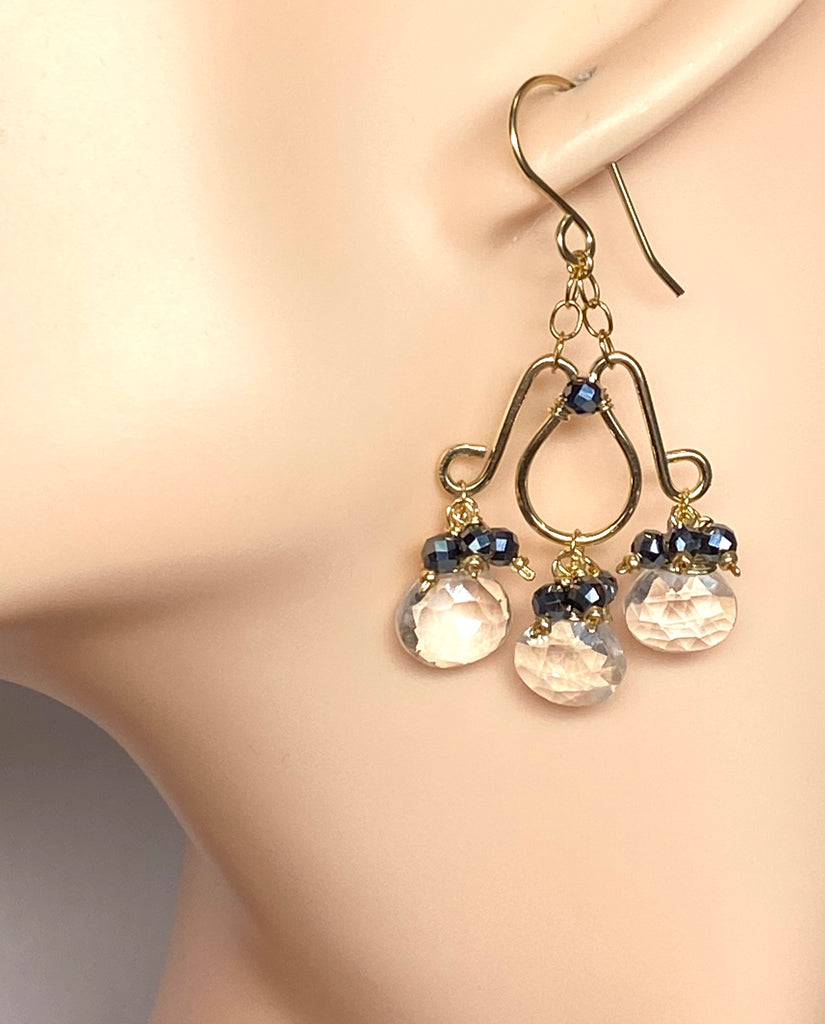 $168.00
$0.00
Mystic Crystal Quartz Chandelier Earrings Gold Fill with Black Clusters
Handmade 14 kt gold filled chandelier forms dangle wire wrapped sparkly gemstones of mystic crystal quartz to create these glamorous chandelier earrings.

These mystic crystal quartz gems have a light coating that gives them a beautiful shimmer as they catch the light!

Crystal quartz is a birthstone for the month of April making them a perfect jewelry gift for a special someone.

You will feel pretty and flirty wearing these earrings!

The rondelles are terahertz, all mounted on handmade 14 kt gold wire pins with special tiny faceted gold beads that give them an extra touch of luxe.
Terahertz, is a beautiful manmade stone that is purported to have healing and protection qualities.  These small faceted stones are nearly black and super sparkly!  

Earrings measure 1 7/8 inches long including the French hook ear wires.
Questions?  Get in touch:  CHAT, EMAIL, PHONE.