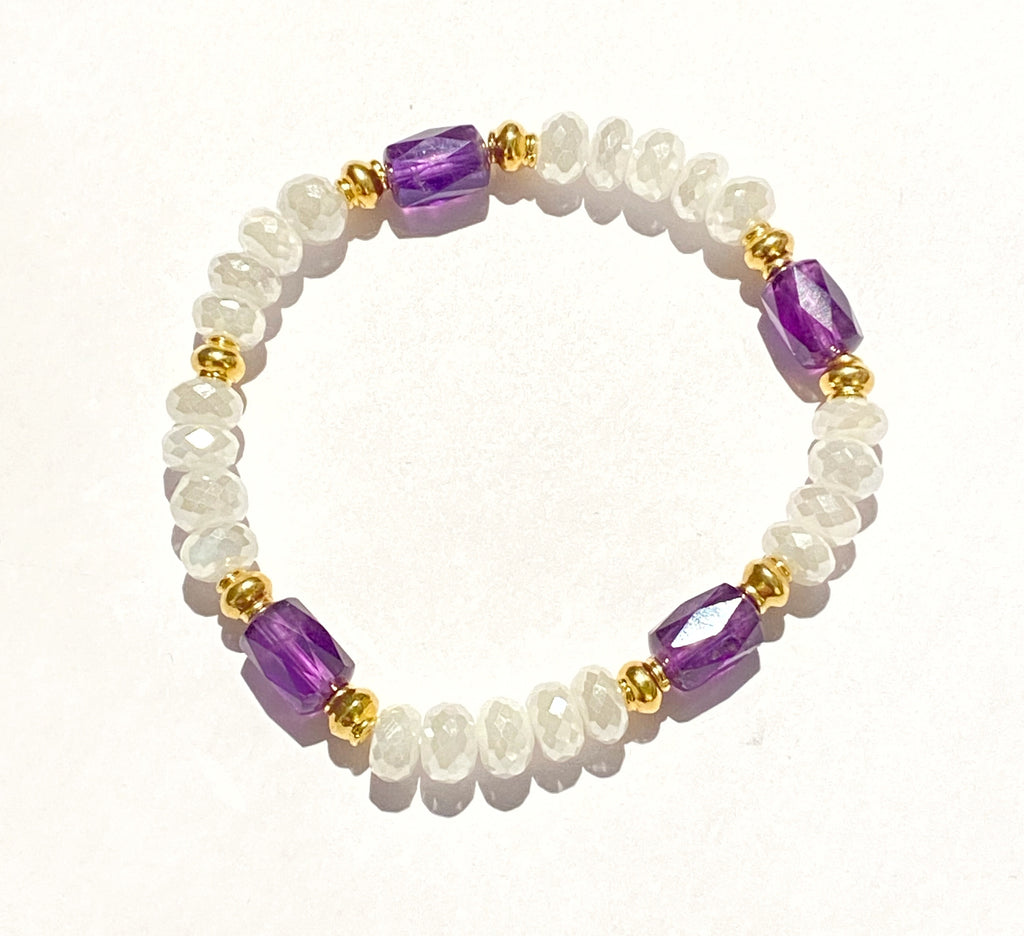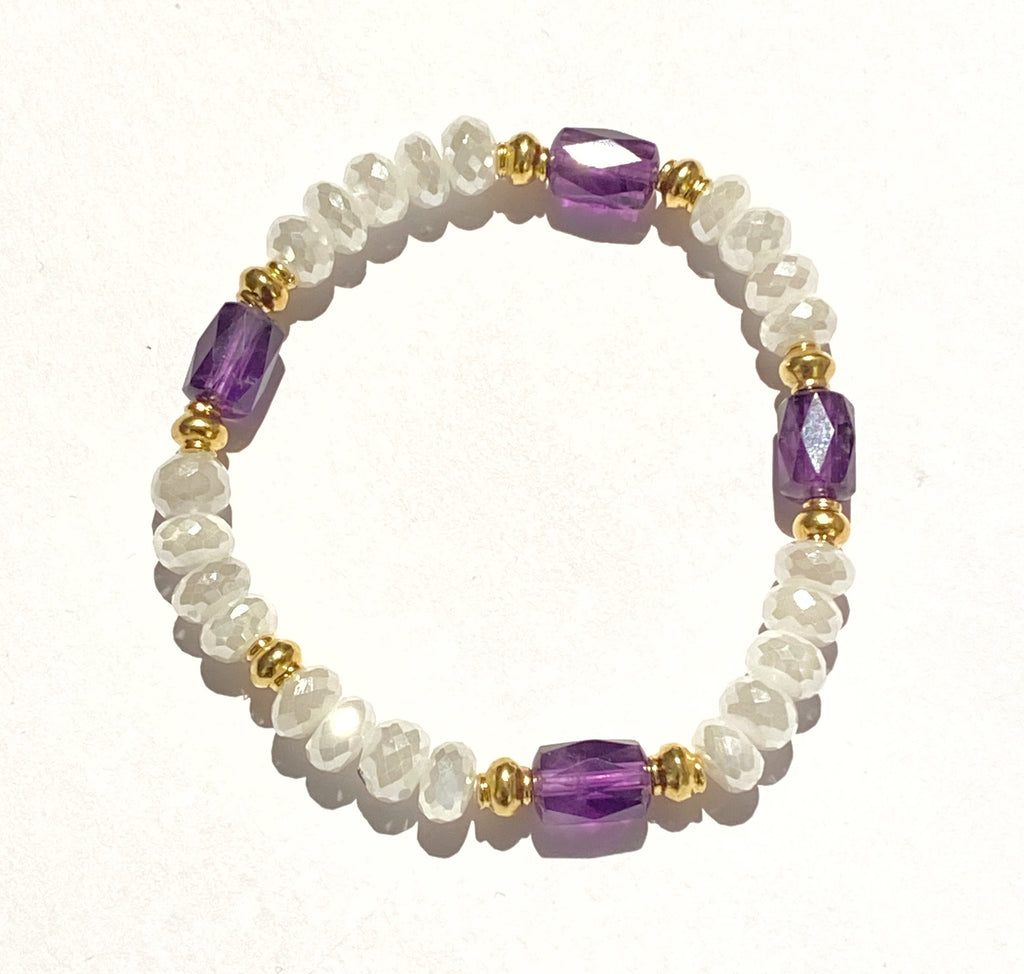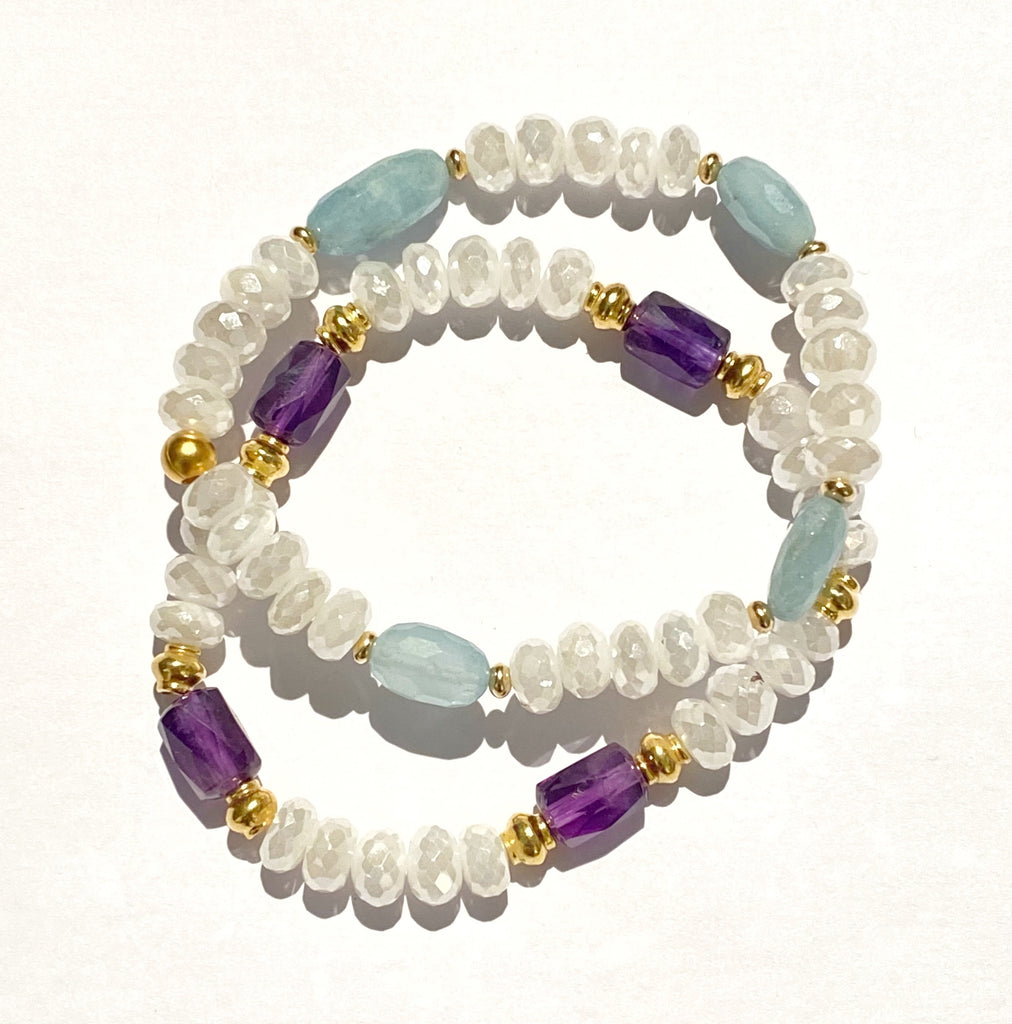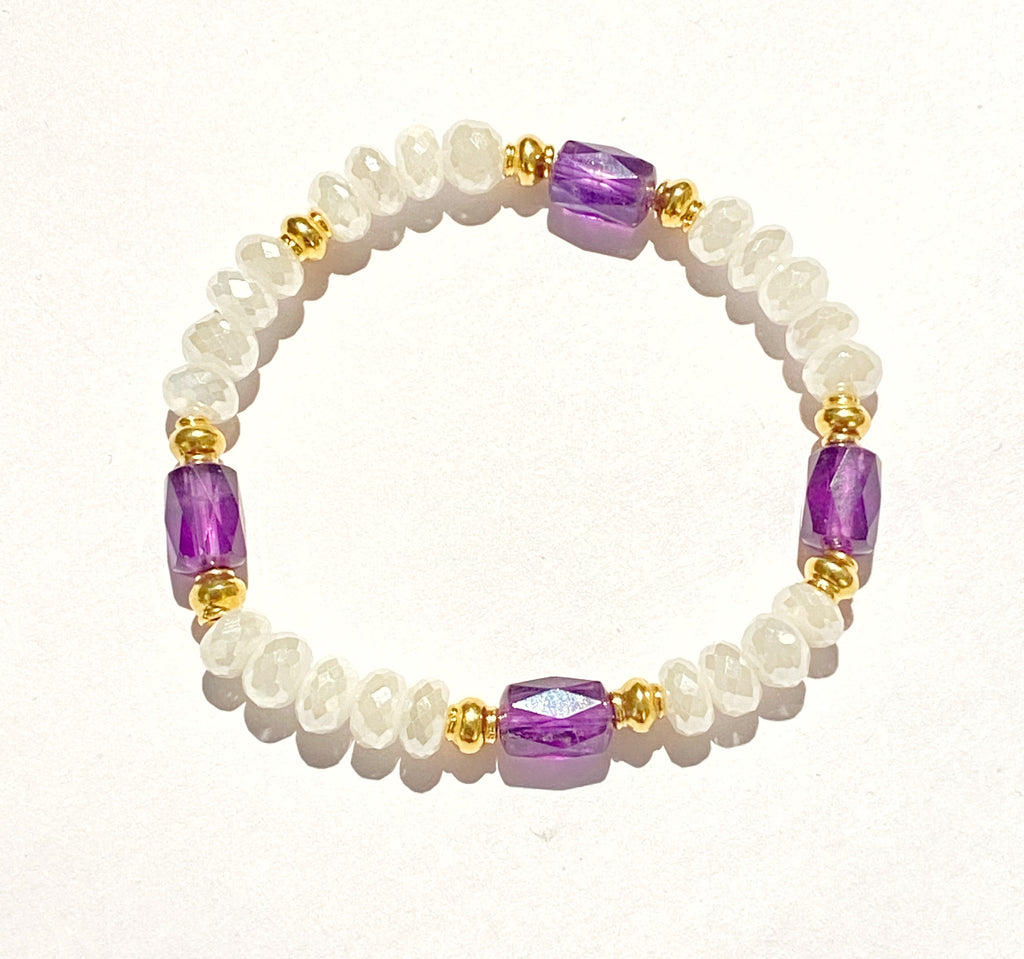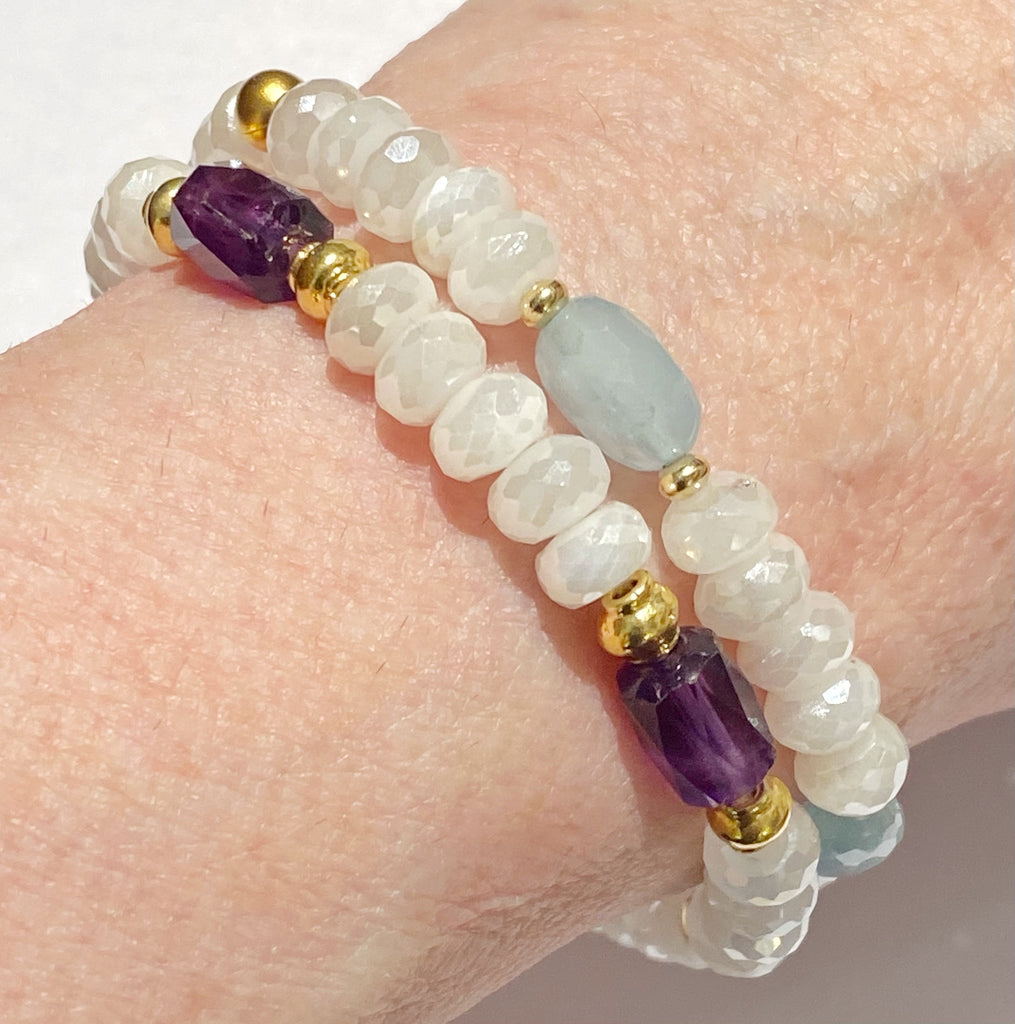 $144.00
$0.00
Amethyst and Ivory Mystic Moonstone Stretch Stacking Bracelet
This shimmering, beautiful bracelet combines ivory white mystic moonstone rondelles, 7 mm, with faceted barrel shaped amethyst gemstones at intervals around the bracelet.
Flanking each amethyst stone are gleaming, substantial, gold vermeil over sterling silver beads, and one hides the expoxied knot in the back of the bracelet.
Layer this bracelet with others or mix it with chain bracelets, or a combo of both.
There is a very limited quantity of these hard to find mystic moonstones.  
Great gift for a February birthday gal.